15 Most Beautiful Capital Cities In Africa
In African cultures, it is believed that a visitor will be attracted to a particular house from the look of the front yard. This equally happens in the case of countries and their capitals. Capital cities are carefully chosen to be large and beautiful.
According to a CNN post, professor David Gordon describes it as "a place where politicians get together to pass laws, where the central administrative apparatus of the country are generally located."
Africa is made up of 54 countries, each having its capital city. A few countries on the continent even have more than one capital. Even though most African countries are termed as "developing", their capital cities thrive to go beyond that. This post will give you a glimpse of the 15 most beautiful capital cities in Africa.
#1. Algiers, Algeria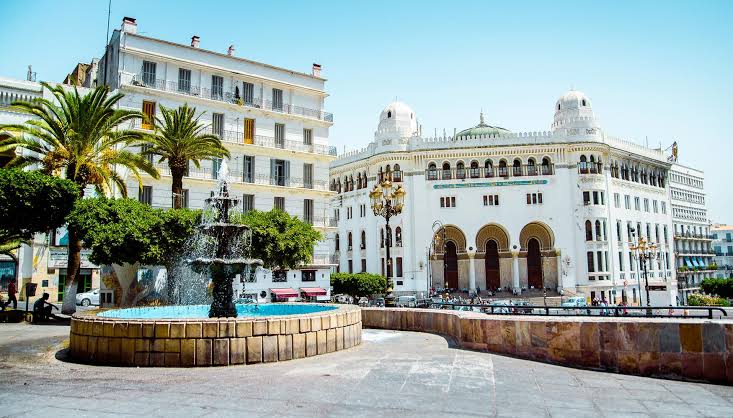 Algiers is the capital city of Algeria. Lined with tall Haussmannian buildings and boulevards, it possesses a modern-ancient scenery that is pleasing to the eye. However, Algeria itself is a blend of culture and architecture. The country sandwiches European and Arab traits in a typical African setting. Algiers clearly possesses this feature too. The city is referred to as the "Paris of the North".
An estimated 2.6 million people live in Algiers alone, according to the World Population Review website. The city opens up to a beautiful view of the Mediterranean on its Northern end. Beyond that, it hosts a number of world-class businesses and services.
#2. Nairobi, Kenya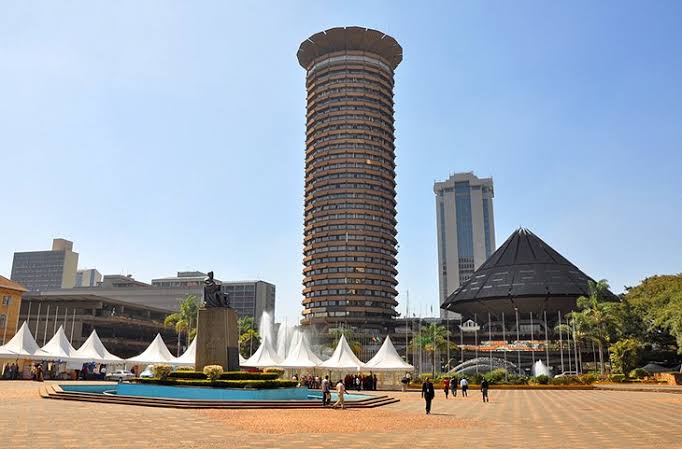 Kenya's capital city Nairobi is a 696km² area of a typical African landscape. Its terrain is an adventurous layout that is ravished by tourists. Also, Nairobi is blessed with an abundance of fauna found in wildlife reserves. The Nairobi National Park is even described as the "world's only wildlife capital". It has about 100 mammal species and 400 migratory and endemic bird species.
Nairobi is home to over 4.9 million people. The indigenous culture of the people is displayed live in the Bomas of Kenya. Further down the city, collections of old trains and ships at the Railway Museum revive the memories of development in Kenya.
The Kazuri bead factory which produces "small and beautiful" gift items, and the Kenyatta International Conference Center serve as two other important landmarks.
#3. Addis Ababa, Ethiopia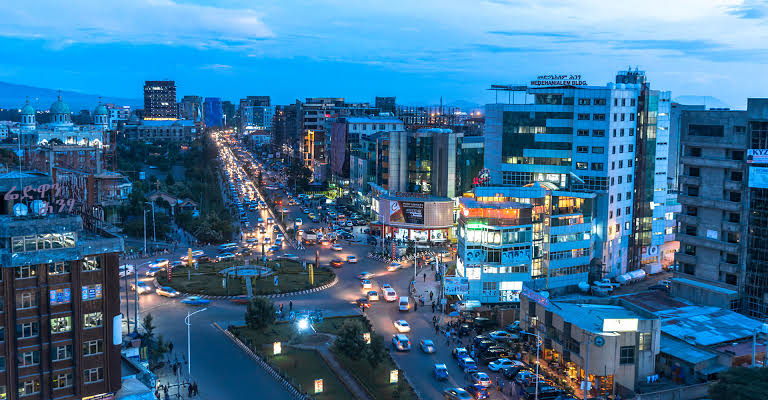 Addis Ababa believed to mean "new flower", is another impeccably beautiful capital city in Africa. It is located at the center of Ethiopia and has a population of over 4.4 million people. One of the city's biggest features is a network of roads that lead to other Ethiopian cities. The mountainous lands around it also form a peculiar backdrop against tall buildings and shopping centers.
Talking about shopping, Addis Ababa has one of the largest open-air markets in Africa. It is known as Mercato. The city's streets also hold their own wonders in the form of monuments that tell a particular story. The Dreg is set as a reminder of North Korea's presence in Ethiopia.
#4. Tunis, Tunisia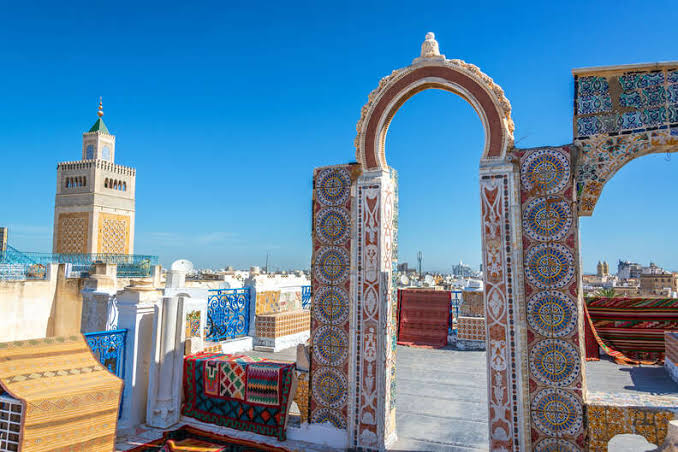 Like most capital cities, Tunis is the largest city in its home country Tunisia. It hosts the annual Carthage Film Festival (CFF), a celebration that has grown to attract foreigners from all over the world. If that doesn't fascinate you, the city's thermal baths, the Al-Zaytunah mosque or one of the many attractive markets will.
#5. Praia, Cape Verde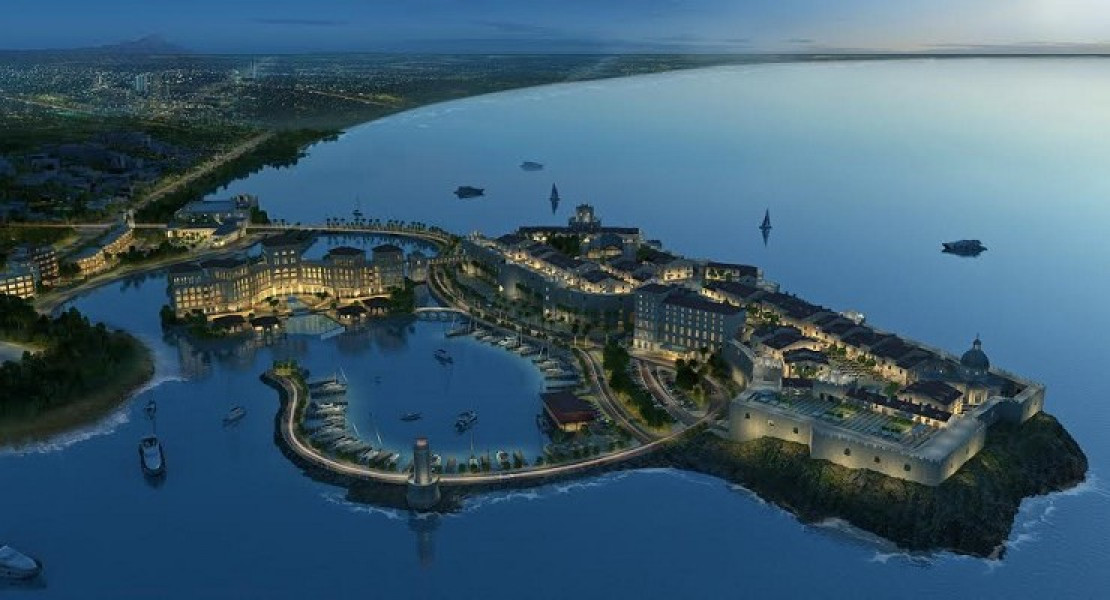 The capital city of Cape Verde is Praia. It also doubles as the country's largest city. Praia is translated to mean "beach" in Portuguese and the city lives up to that name, thanks to its location on Santiago Island. Even though the capital city is relatively small, it is the center of commerce and business activities in Cape Verde.
Attractive sights in Praia include the 19th-century Presidential Palace, the monument of Diogo Gomes who discovered the island, the Ethnographic museum, and many more. Nightlife at Praia is also revealing. It glows with culture and great food.
#6. Cape Town, South Africa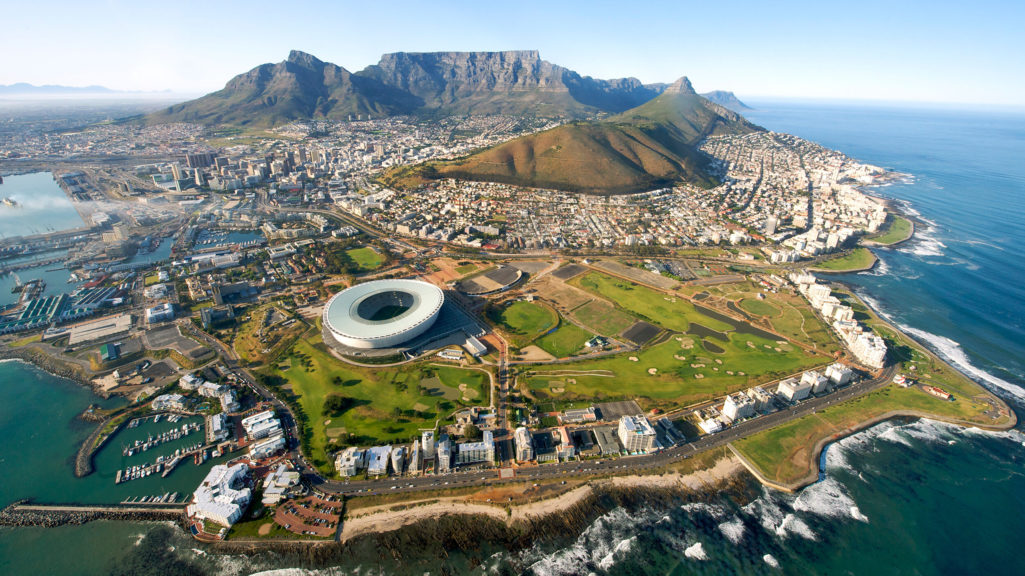 It might amaze you to know that Cape Town is one of the three capital cities in South Africa. Legislative functions are carried out here. The other two capital cities are Pretoria and Bloemfontein.
These host executive and judicial activities respectively. Cape Town is called the "Mother City". Its 4.6 million inhabitants definitely find it to be so. The name was reportedly gotten from a legend in 1930 where the city was first described as a metropolis.
Cape Town is a 300km² coastal city on the Southwest end of South Africa. It is dotted with landmarks. One such big sight is Table mountain, a 1,086m high feature next to the city. The mountain offers an incredible all-around view and is easy to reach, thanks to a network of cable cars.
#7. Cairo, Egypt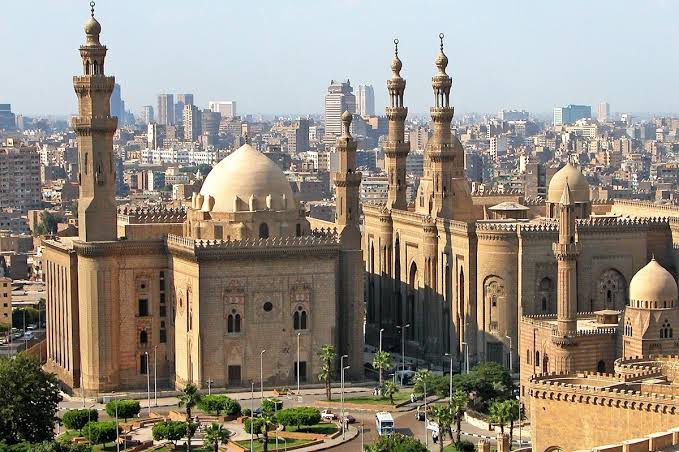 Egypt is an archeological heaven. It is home to countless tombs, sculptures, and remains of the ancient Egyptian kingdom. The country's capital city, Cairo, which also doubles as its largest city, is a tourist attraction for the same reason.
Cairo is famous for the Giza pyramid complex. Also, it holds the leftover of the ancient city of Memphis. Aside from featuring history, Cairo's 500km² area shows off desert land, lush vegetation, and metropolitan areas. The Nile River also slices through the city creating an incredible sight. If that is not enough, Cairo has museums, a race track, and a 187m high spectacle, the Cairo Tower.
#8. Windhoek, Namibia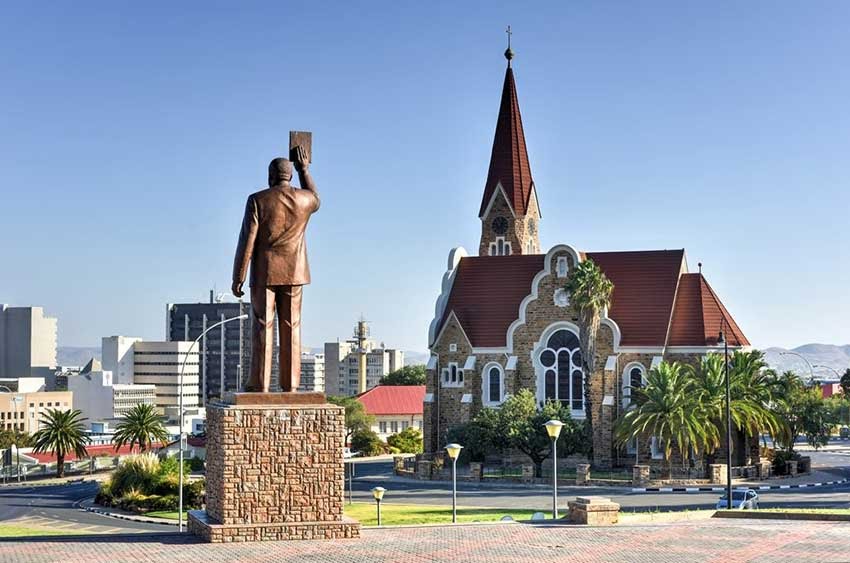 Windhoek's red roofs and brown trees make a radiant sunset scene. A closer look at the capital city shows a unique pattern of development inspired by German, Afrikaan, and British cultures. For instance, there is the Heroes' Acre.
This part of the capital is developed to celebrate the country's independence. Windhoek also offers warm native arts and crafts displayed in stores at the Namibia Craft Center.
The name Windhoek is translated from the Afrikaan language to mean"windy corner". However, it is difficult to simply breeze through a city offering scenic drives at the Karibu Safari. There is a whole lot to see at the National Museum of Namibia including lunch with giraffes at the Voigtland Guesthouse.
#9. Abuja, Nigeria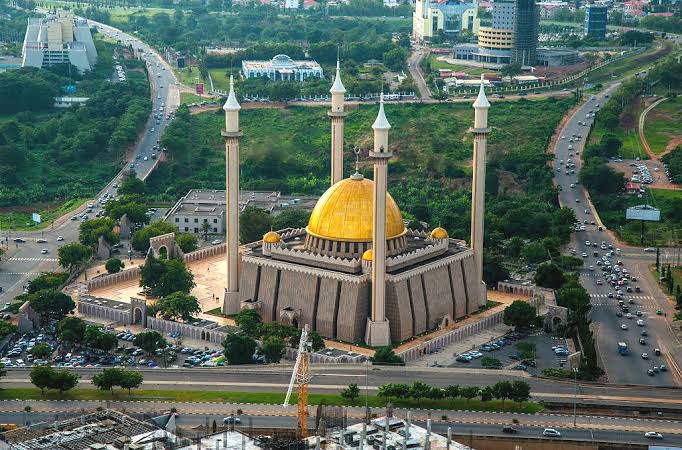 Abuja is the spectacular capital of the West African country Nigeria. It sits on a large 1,769km² area at the center of the country. A monolith, Aso Rock, creates a popular backdrop across most of the city. It also marks the Three Arms Zone which holds the presidential, legislature and judiciary buildings.
Abuja is laced with wide roads, a number of parks including The National Children's Park and Zoo, one major stadium, and a host of world-class shopping and luxury centers.
#10. Luanda, Angola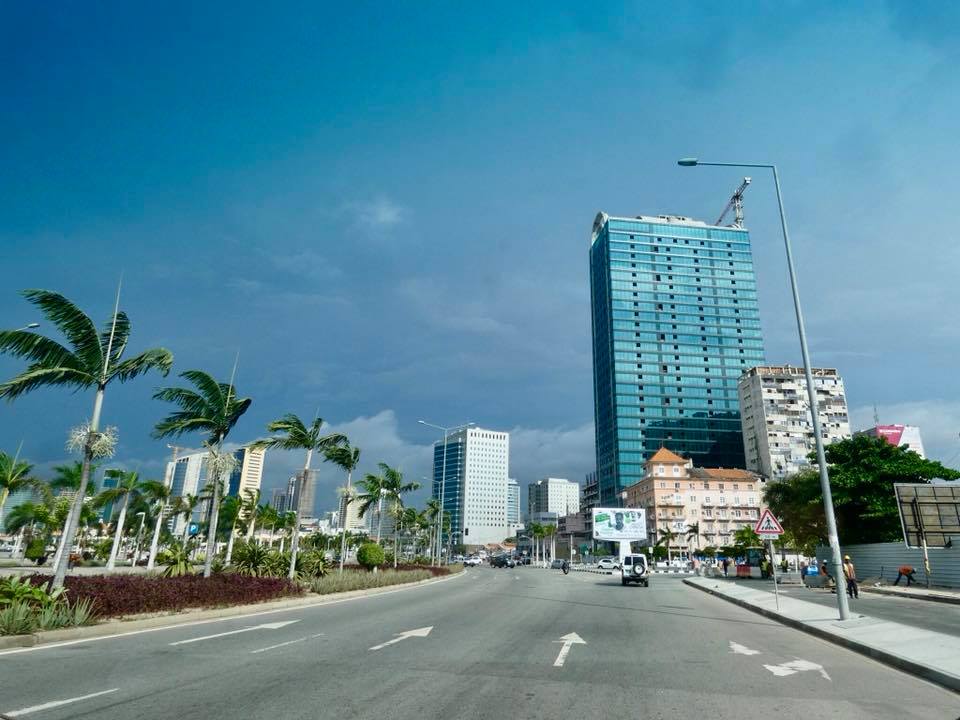 Luanda easily provides an exotic city experience with the added option of a nice beach time. It is located West of the South African country Angola. Exciting places to visit include the Palacio de Ferro which translates as "Iron Palace" and is believed to be designed by the famous French engineer Gustave Eiffel.
There's also the Fortaleza de Sao Miguel. Once a fortress, the historic location now serves as a museum for the remembrance of the armed forces. The monumental church, Igreja de Nossa Senhora de Nazare, can also be seen among a number of skyscrapers.
#11. Kigali, Rwanda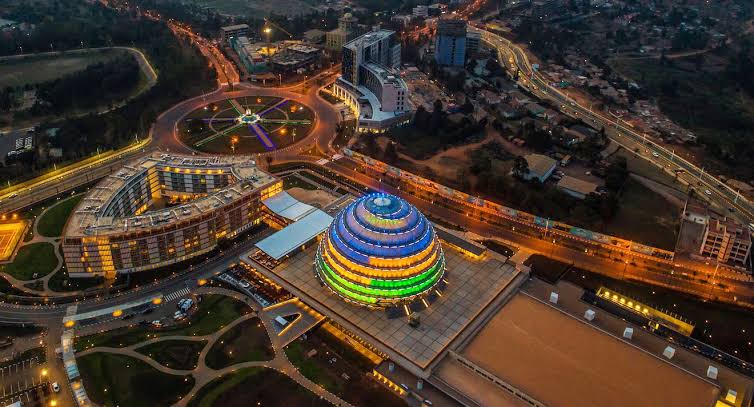 Kigali is Rwanda's capital city. Aside from being beautiful, it is also adventurous. The city is rigged with African art displayed in over 10 art galleries. One of them, Niyo Art Gallery, extends profits to sponsor street kids learning how to sing, drum and dance.
Another special thing is the Gahanga Cricket Stadium. It was constructed from the proceeds of a 51hr batting world record by Rwanda's cricket team captain, Eric Dusingizimana. The stadium, and the city's many cafes, offer a taste of culture and really great views.
#12. Rabat, Morocco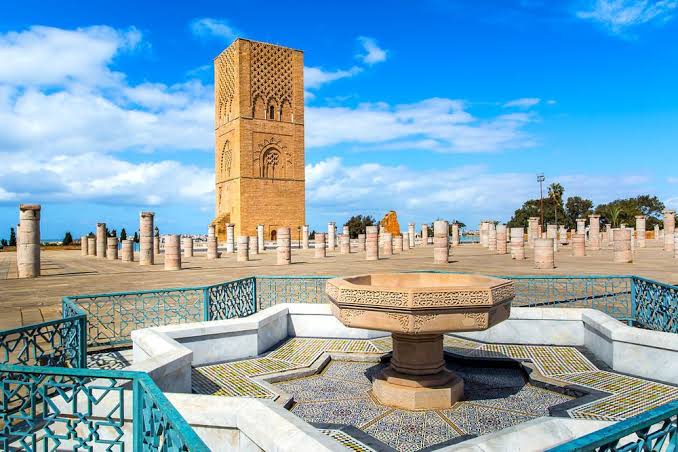 Rabat is the capital of Morocco. Going by its Arabic translation, the city is described as a "fortified place". It sits right next to the Atlantic Ocean and gives away a view of the plain blue horizon. Rabat's hinterland is littered with beautiful and modern Roman-style buildings, archaeological features, and more.
The city even won a UNESCO World Heritage status in 2012. An interesting sight in Rabat is the stone walls and pillars of Hassan Tower. In case you are wondering, the tower was intended to be the world's largest minaret and mosque. It just never got built.
#13. Kampala, Uganda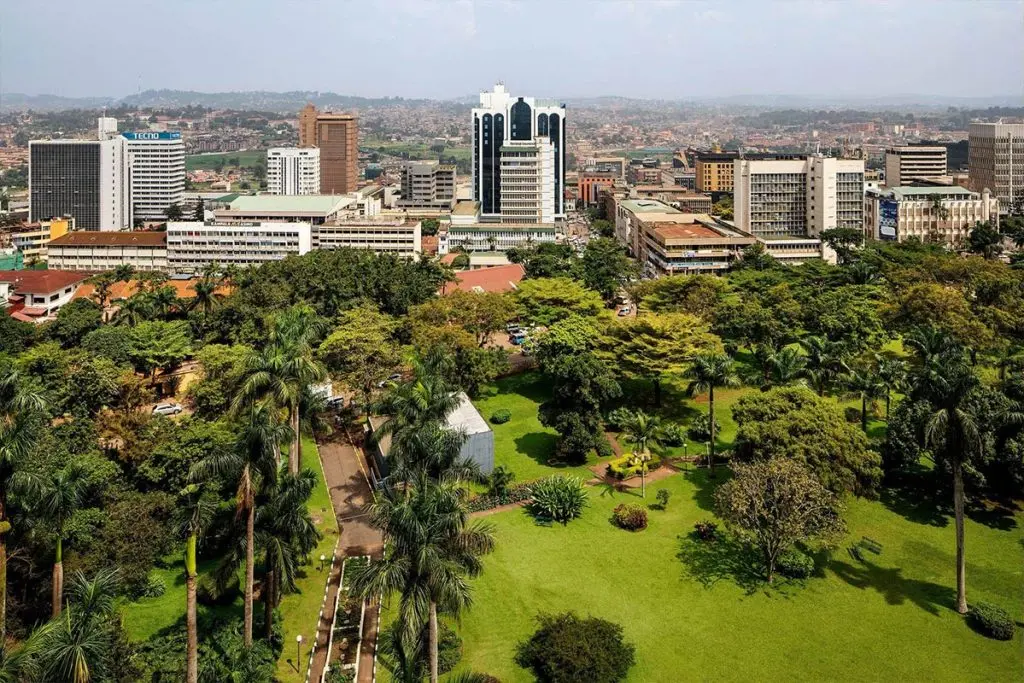 Many people have heard about the charm of Lake Victoria, but only a few know that the equally charming city of Kampala opens up to it. A boat ride on the lake usually sets the tempo for an interesting city tour.
Uganda's capital city, Kampala, has an area of 189km² and a population of about 47 million people. Its name which translates to "that is of the impala" goes to show that it was formerly a hunting ground.
There is no airport in the city, however, there is a great offering of vantage points and hilltop experiences. Also, the Kasubi tombs, Kabaka Palace, Uganda National Museum, and a host of Cathedrals preserve attractive centuries-old sights about ancient kings and kingdoms.
#14. Victoria, Seychelles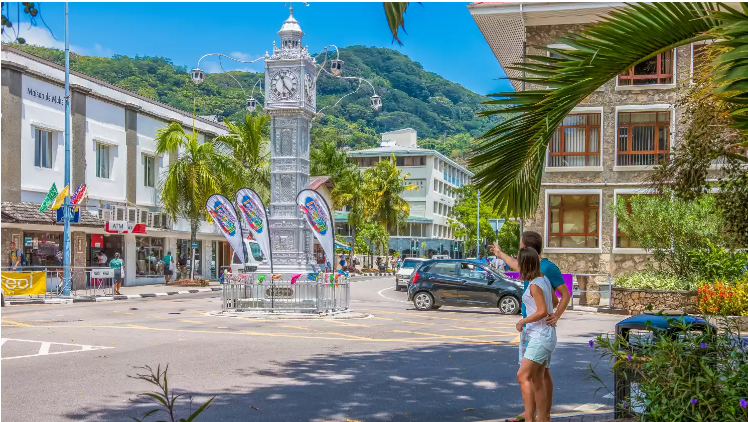 Victoria is one of the smallest yet most beautiful capital cities in Africa. It is laced with narrow streets, low buildings, and a generally exotic look. For a start, there is a miniature replica of the London tower, Big Ben, donated to the city after the colonial rule by the UK. There is also a Hindu temple that bears exciting sculptures, paintings, and decorative patterns.
A little further into the city, there is the National History Museum. If nothing else, the actual-sized Nile crocodile at the entrance will take your breath away. The Sir Selwyn Selwyn Clarke Market is also a popular spot.
It provides access to souvenir shops, craft stores, and an endless display of vegetables and the likes. The rather diverse market also offers the option of a snack or two in any of the cafes located within it.
#15. Port Louis, Mauritius
Disregarding its spectacular waters will still make this city a sight to behold. Port Louis has an intricate design that features flowers and giant palm trees, stone walks, and an array of buildings. There are also a number of casinos for leisure. The biggest one of these is the Caudan Waterfront Casino.
If you love monuments, Fort Adelaide will catch your attention. The British built it many centuries ago as a fortification. Another intriguing structure is Marie Renie de la Paix. This particularly offers a good view of the port city.
Port Louis has three museums, a 19th-century theatre, and an equally old horse race track, Champ de Mars. In addition, the Mauritian street food and everything in Chinatown will definitely spice up a visit to the capital city.
Conclusion
Benin, Cote d'Ivoire, Tanzania, South Africa, and eSwatini all have more than one capital city. The last two, however, are the only African countries without a de facto capital. One thing brings these five countries together with every other country on the African continent. It is that capital cities in Africa are built grand and beautiful.
Join African Vibes Community for more positive African news, exciting tips, and discussions.