16 Beautiful Cities to Visit In Africa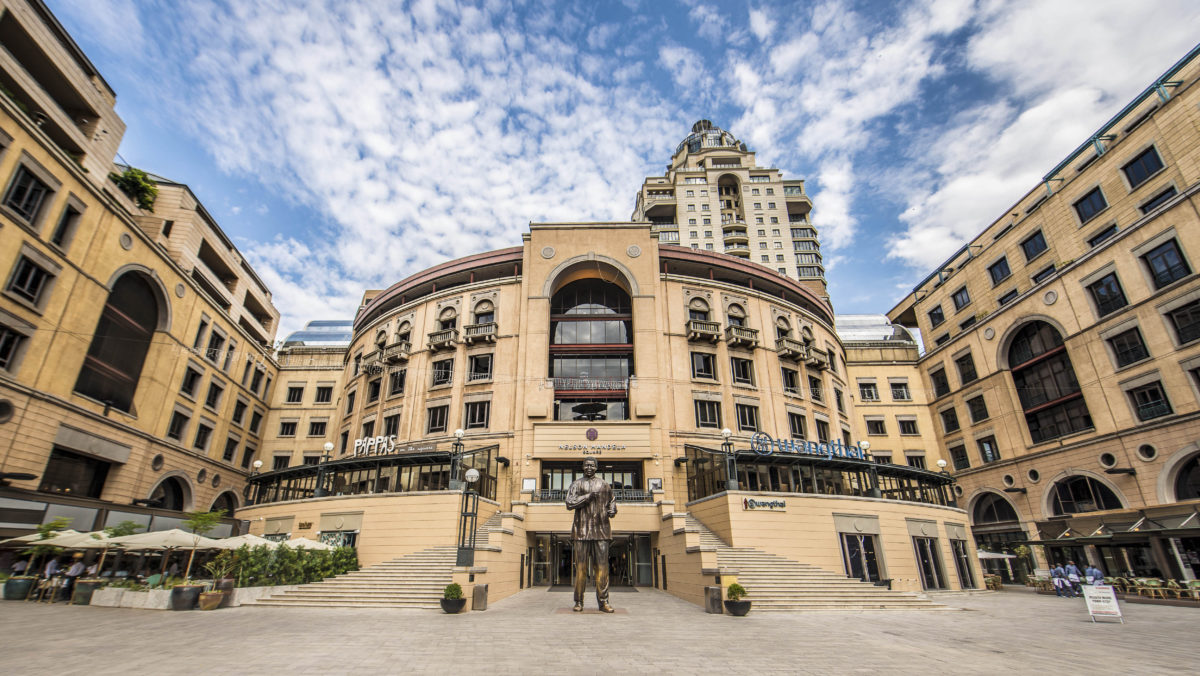 Africa is often portrayed as poor and underdeveloped but that is not the entire story. Characterized by fascinating landscapes and architecture, Africa is undoubtedly a great destination for tourists. From safari to experiencing culinary diversity, there is a diverse range of things to do on the continent.
There are thousands of cities to visit in Africa. However, these sixteen cities in the second largest continent are selected based on cleanliness, beauty, security, and things to do. Each of these cities is unique and can hardly be pinned to one experience. Having a hard time deciding which cities to visit in Africa? This list will give you a head start.
#1 – Mahé (Seychelles)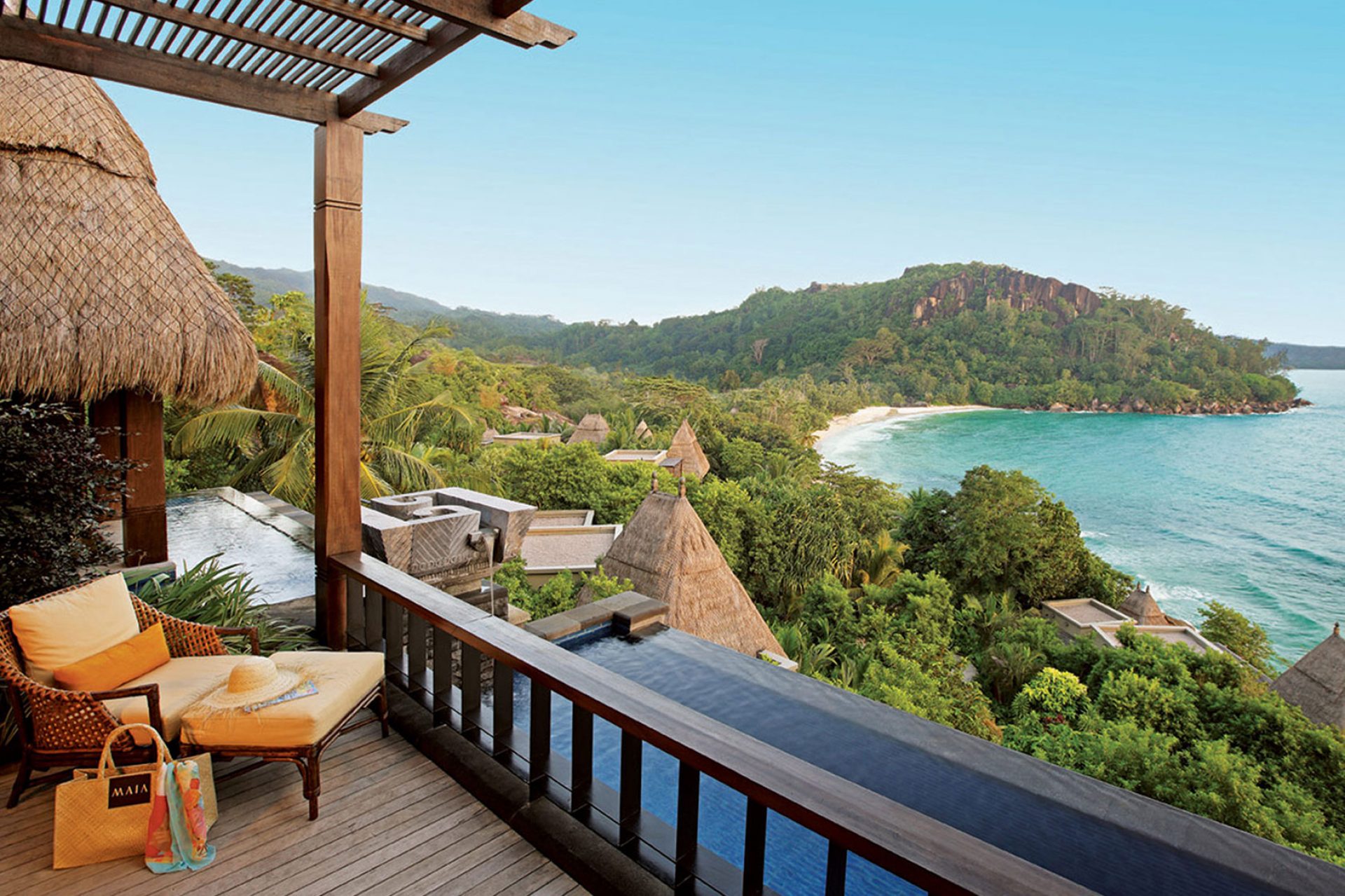 Mahé is the largest island in the Seychelles archipelago. It hosts some of the most breathtaking beaches. It is home to the international airport, cruise ship ports, and the must-see Morne Seychellois National Park. It boasts beautiful hiking trails among other tourist attractions in its capital city Victoria.
#2 – Johannesburg (South Africa)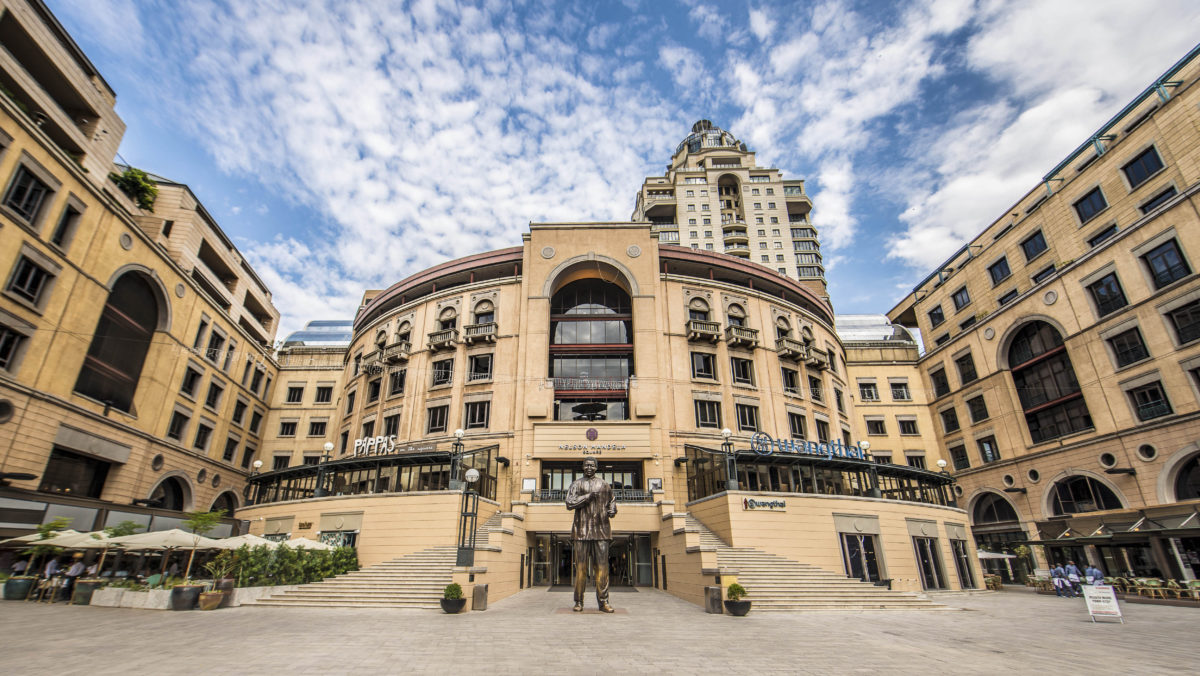 The beauty of Johannesburg is more than just the presence of breathtaking edifices like the 15 Alice Lane Towers. It cuts across cultural and ethnic diversity. Johannesburg is the largest city and the economic hub of South Africa. About ten percent of the GDP of the nation comes from here. The largest dry port in the world, the City Deep, is found here. You also get a chance to visit the Apartheid Museum. Other places you can visit in Jo'Burg as it is fondly called are Lion Park, Mandela Square, and Gold Reef City. Skirmishes do arise from the uneven distribution of wealth but generally, Johannesburg is safe.
#3 – Port Louis (Mauritius)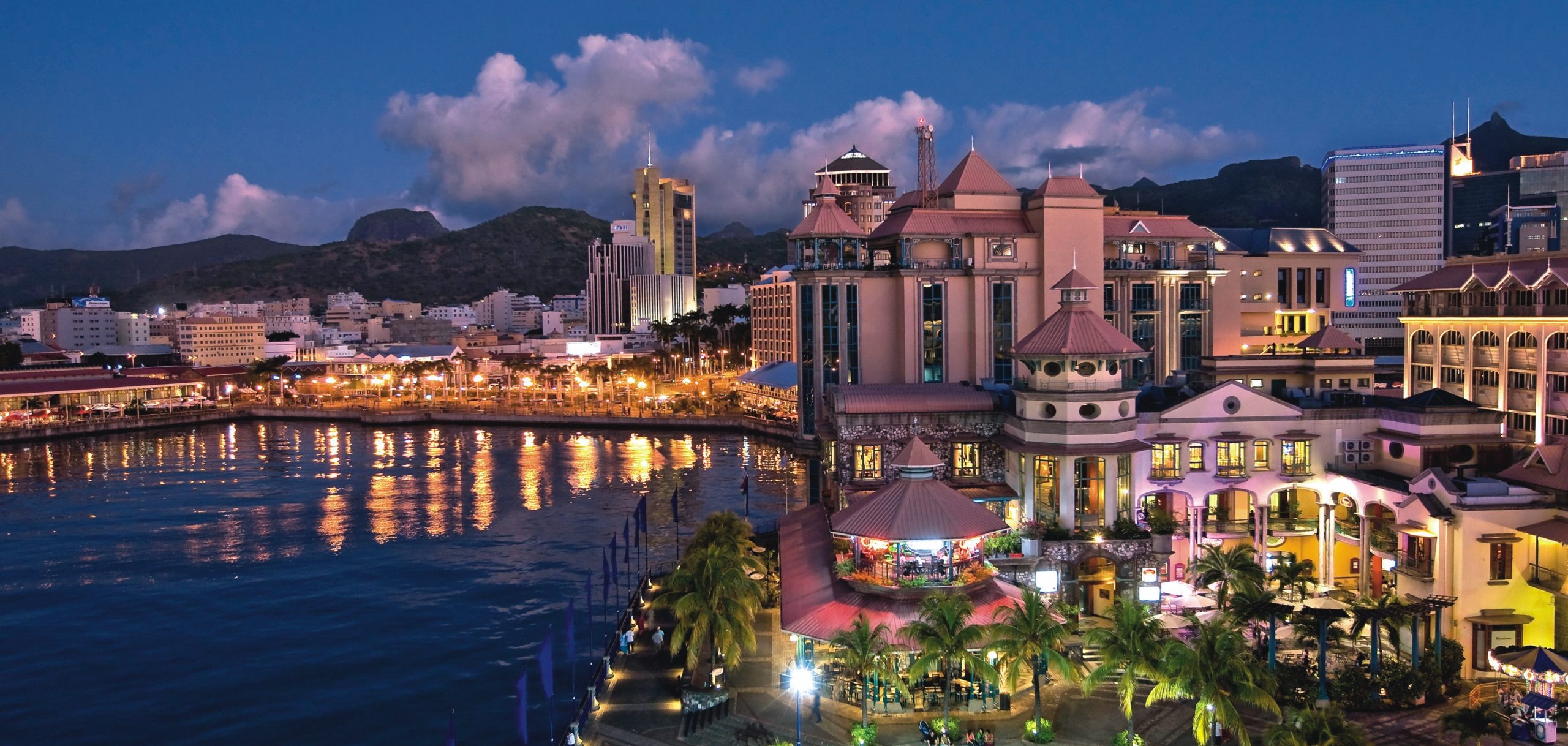 Numerous qualities make Port Louis one of the most beautiful cities to visit in Africa. However, cleanliness, beauty, and security stand out. The presence of port facilities, manufacturing industries, and tourism sites makes Port Louis Mauritius' financial hub. Blue Penny Museum is the place to discover the rich Mauritian culture. Pay attention as you explore the Central Market and walk away with a cool souvenir. Your visit will not be complete without the taste of the local cuisine at Yuzu.
#4 – Cairo (Egypt)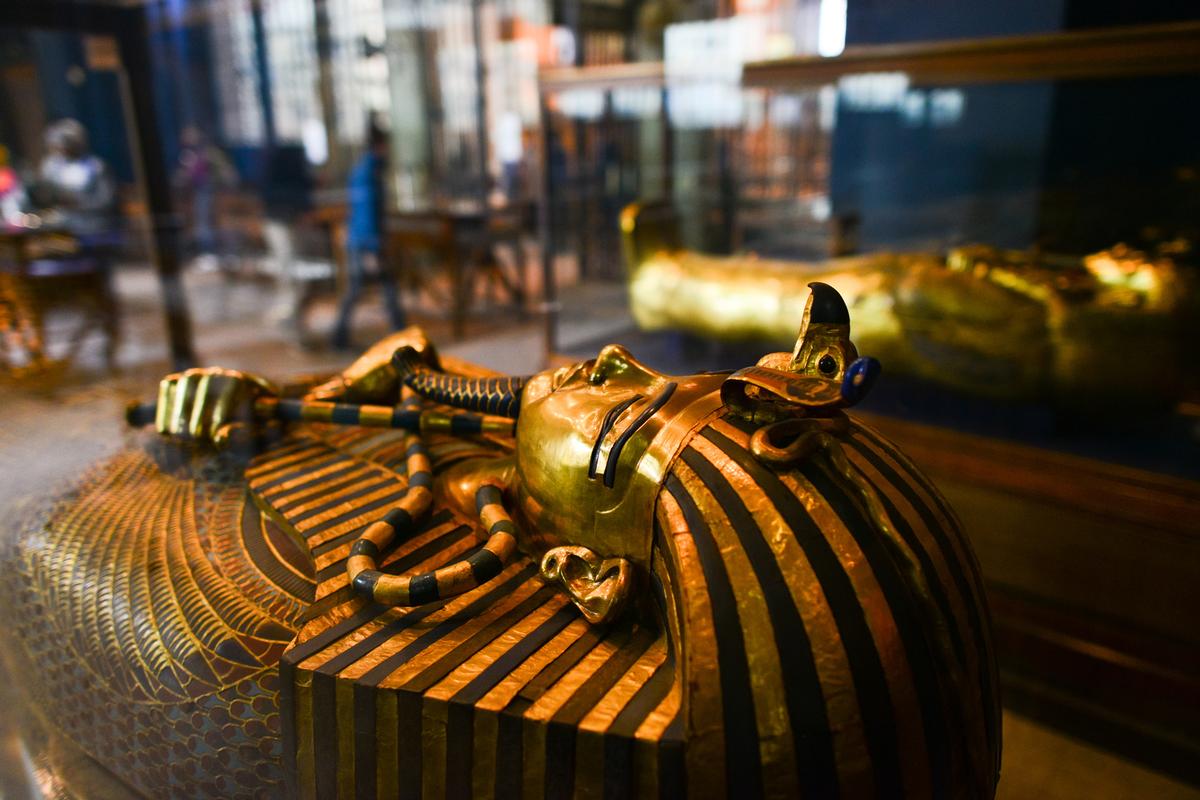 Northern African countries have notoriety for beautiful cities and Cairo is one of them. With breathtaking infrastructures and a moderate crime level according to the U.S. Government, Cairo is one of the most beautiful cities to visit in Africa. Cairo is one of the oldest cities in Africa and some of the ancient buildings still stand tall. The Citadel, for example, was built in the 12th century but still has the glamour of ancient lavishness. You can take a break from busy traffics and population in places like Al-Azhar Park. Don't forget to take Egyptian antiques with you when it's time to leave.
#5 – Gaborone (Botswana)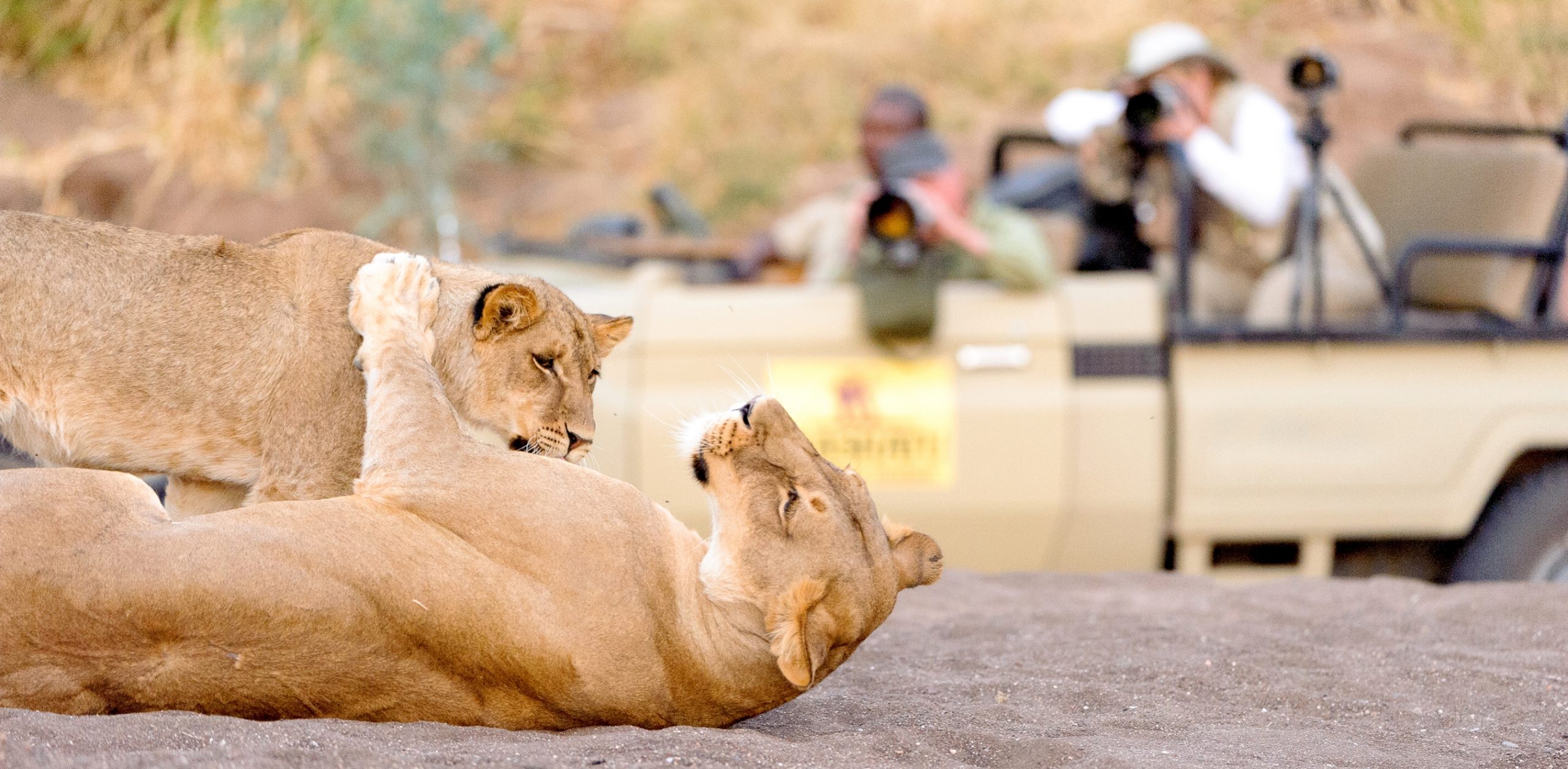 It is often considered the best beginning spot for those who want to explore Africa for the first time. Gaborone may not be as popular as Johannesburg but in terms of security, it is safer. Gaborone will introduce you to epic wildlife, traditional handicrafts, and mouthwatering southern African dishes. The Gaborone Game Reserve is a must visit. You will come down with chills as you stare into the eyes of gemsboks and warthogs.
#6 – Dar es Salaam (Tanzania)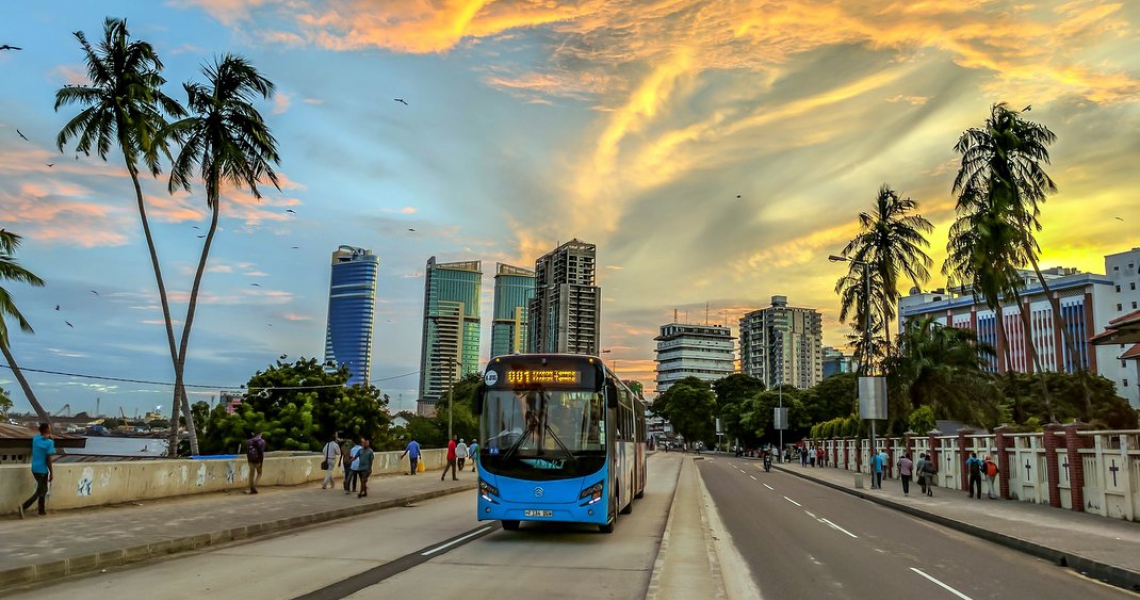 The city is brimming with activities for tourists. Dar es Salaam sits along the coast of the Indian Ocean. It is Tanzania's largest city. Like Johannesburg, Dar es Salaam boasts of a diverse culture of people and magnificent buildings. Dar es Salaam is popular for music, seafood, islands, and beaches. If you need time off the bustling city noise, visit Mbudya Island. In this captivating scenery, you can also enjoy short boat rides. Coco Beach is where you will find the majority of tourists.
#7 – Addis Ababa (Ethiopia)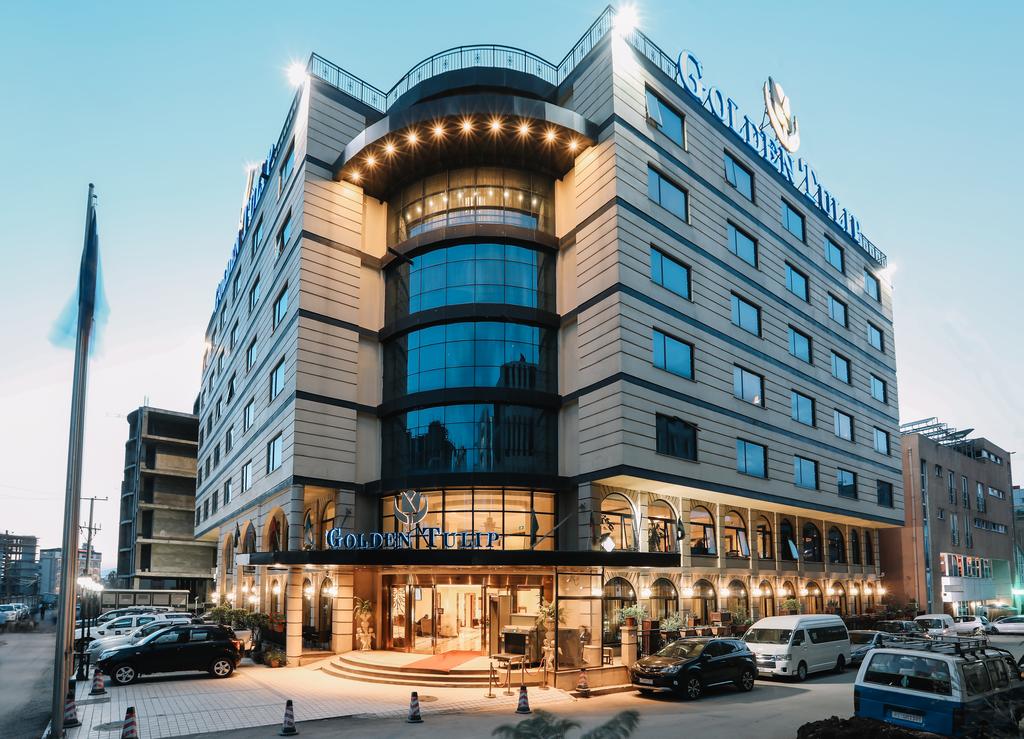 Often called the capital of Africa, Addis Ababa radiates youthful beauty and serenity. Addis Ababa in the Amharic language means 'New Flower'. Consequently, if you adore flowers, you will have many reasons to love Addis Ababa too. Addis Ababa is the tenth on the list of beautiful cities to visit in Africa. One quality it shares with all the aforementioned cities is a low-security risk. Spice up your stay with a visit to Makush Art Gallery. Make plans to visit the National Museum of Ethiopia. If you come across dancers, join in because Ethiopians love it.
#8 – Alexandria (Egypt)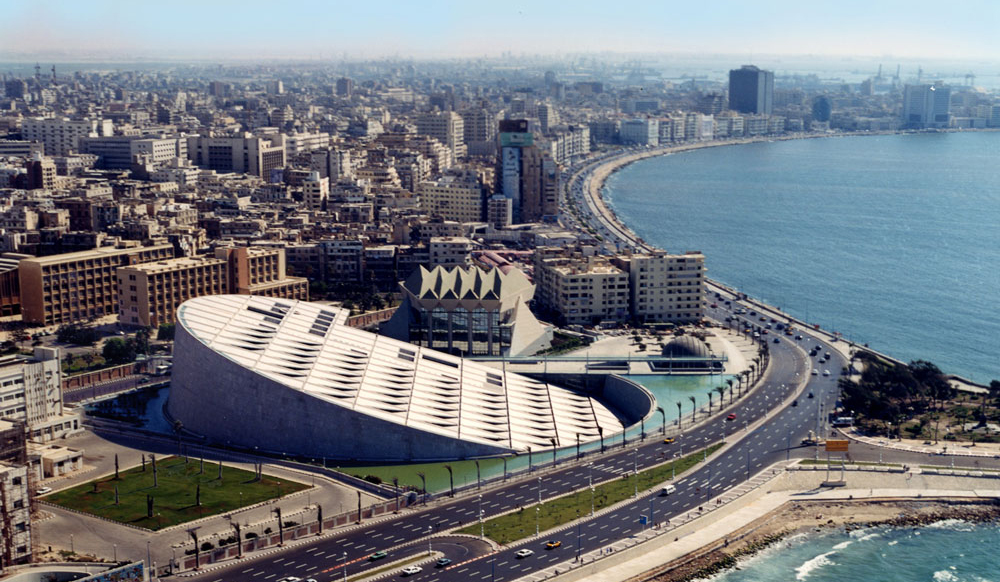 Many Egyptian cities will definitely appear on an expanded list of most beautiful cities to visit in Africa. However, Alexandria is definitely the second best in terms of beauty and security. Like Cairo, the crimes here are mostly opportunistic like pickpockets. Alexandria is a major economic center boasting of large seaports. If you have a few days to spend here, visit Bibliotheca Alexandrina a 2002 building in memorial of the Royal Library of Alexandria. Other important places to explore are Corniche and Alexandria National Museum.
#9 – Nairobi (Kenya)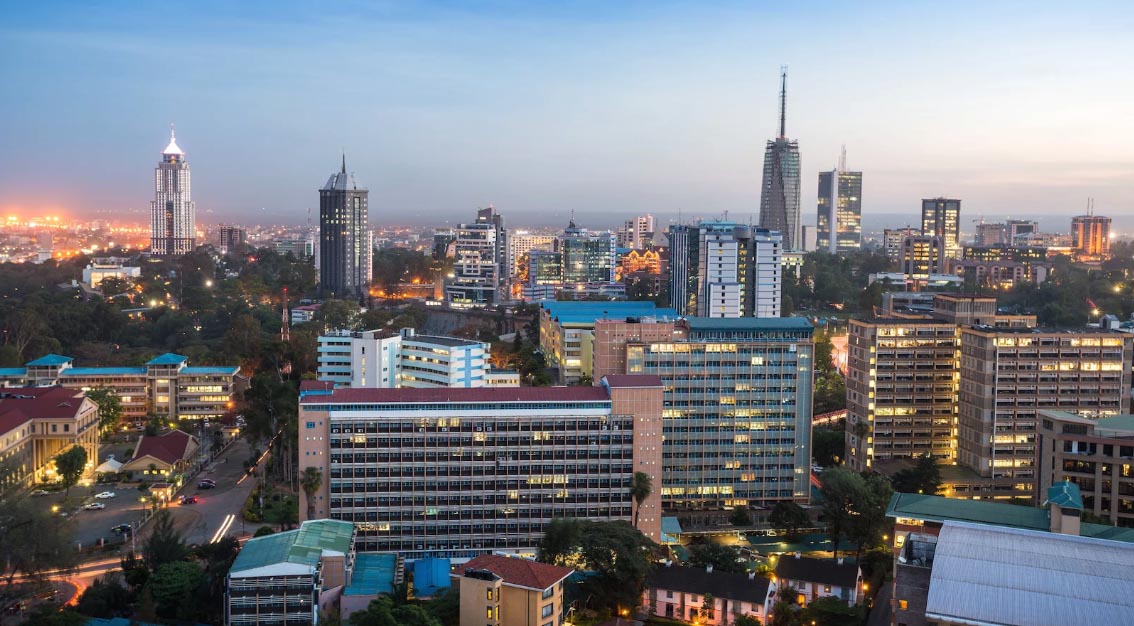 If you call Nairobi Africa's culture capital you won't be wrong. Recent attacks by rebels have cast doubt on the security of the city. However, the beauty of the city remains untainted. If you are enthusiastic about witnessing the unbridled wildlife, Nairobi remains one of the most beautiful cities to visit in Africa. At David Sheldrick Wildlife Trust you can adopt an elephant and follow their growth. A large diversity of wildlife awaits you at the Nairobi National Park.
#10 – Agadir (Morocco)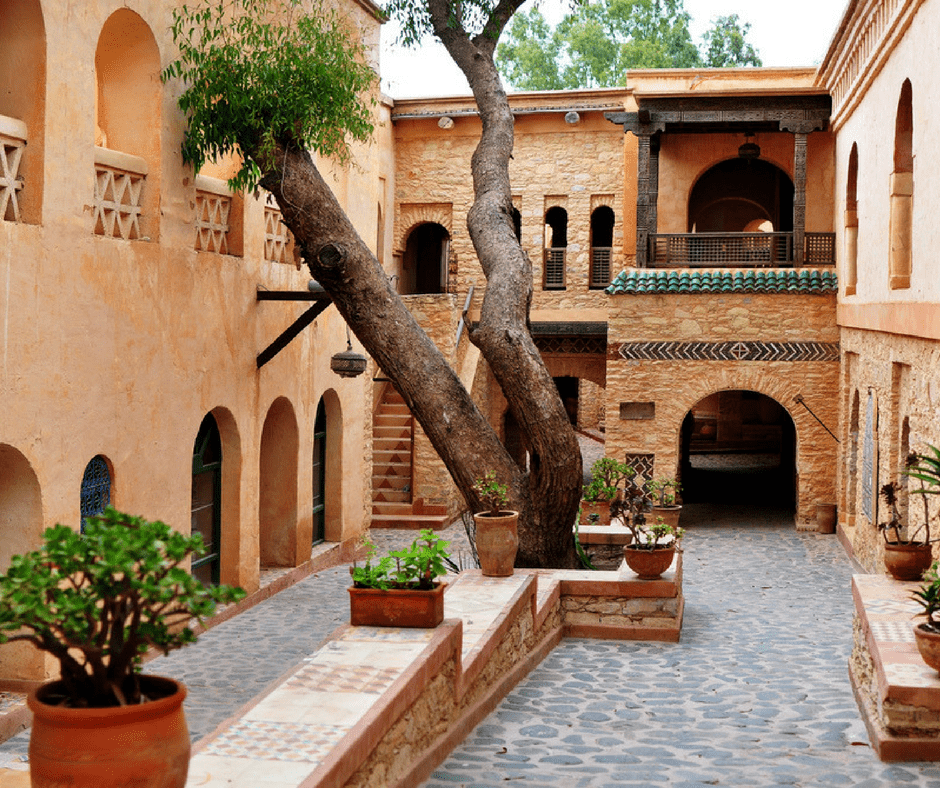 The beauty of Agadir rests on the blending of history and modernity. Agadir is considered a safe haven for tourists. The level of crime in the city is very low and it is unlikely that you will meet any harm. Agadir sits on the country's southern coast by the Atlantic Ocean. You can take a hike to the Kasbah, a 16th-century building unhurt by the 1960 earthquake. The earthquake also marked a new beginning for the city. There are lots of restaurants like Les Blancs serving vegetarian and Spanish-inspired dishes. You can learn more about the city's history through the newspaper clippings and photos that cover the wall of Memoire d'Agadir, a small historical museum.
#11 – Abuja (Nigeria)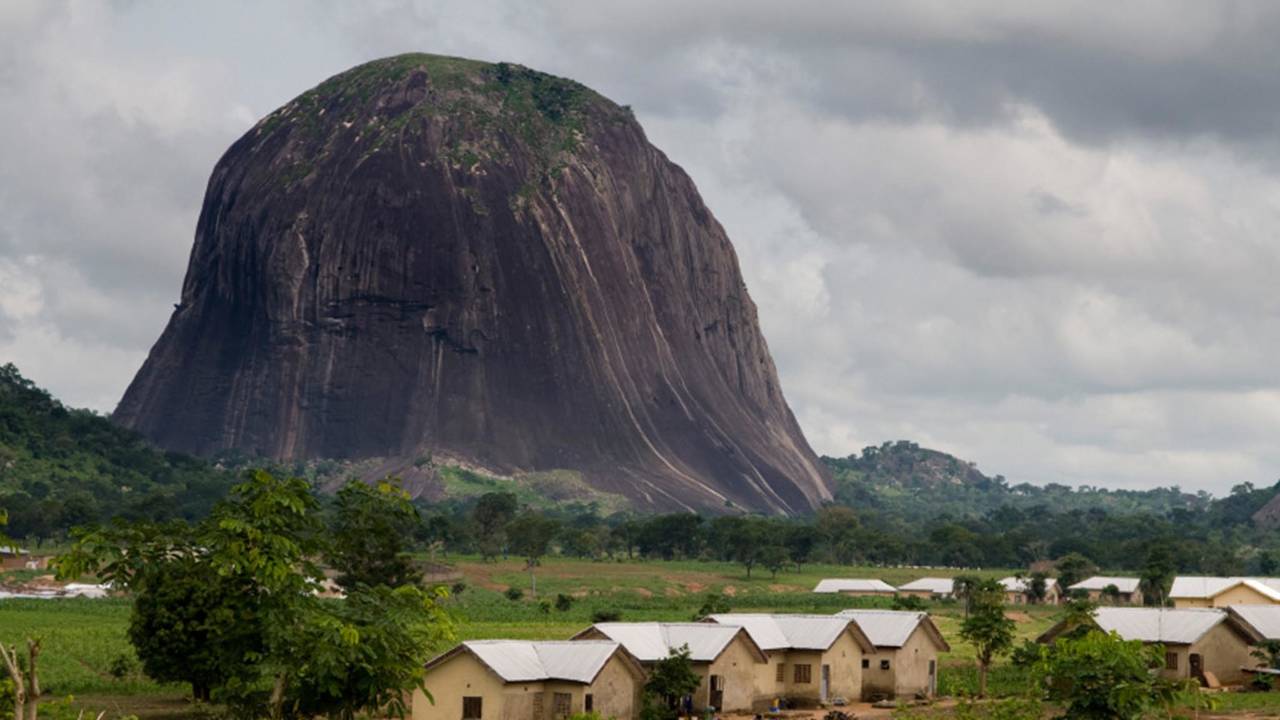 The capital of Nigeria, Abuja has the sights and sounds befitting of any national capital. From the impressive skyline to the highly-branching road network, Abuja is definitely one of the most beautiful cities to visit in Africa. Located in the heart of the country, Abuja is the most secure location you can be in Nigeria. Abuja is filled with adventures. A boat ride is one of the characteristics of Jabi Lake Park. It is also a great place to relax and experience nature. Your trip will not be complete without a visit to Aso Rock. The city boast of many five-star hotels and a robust nightlife.
#12 – Luanda (Angola)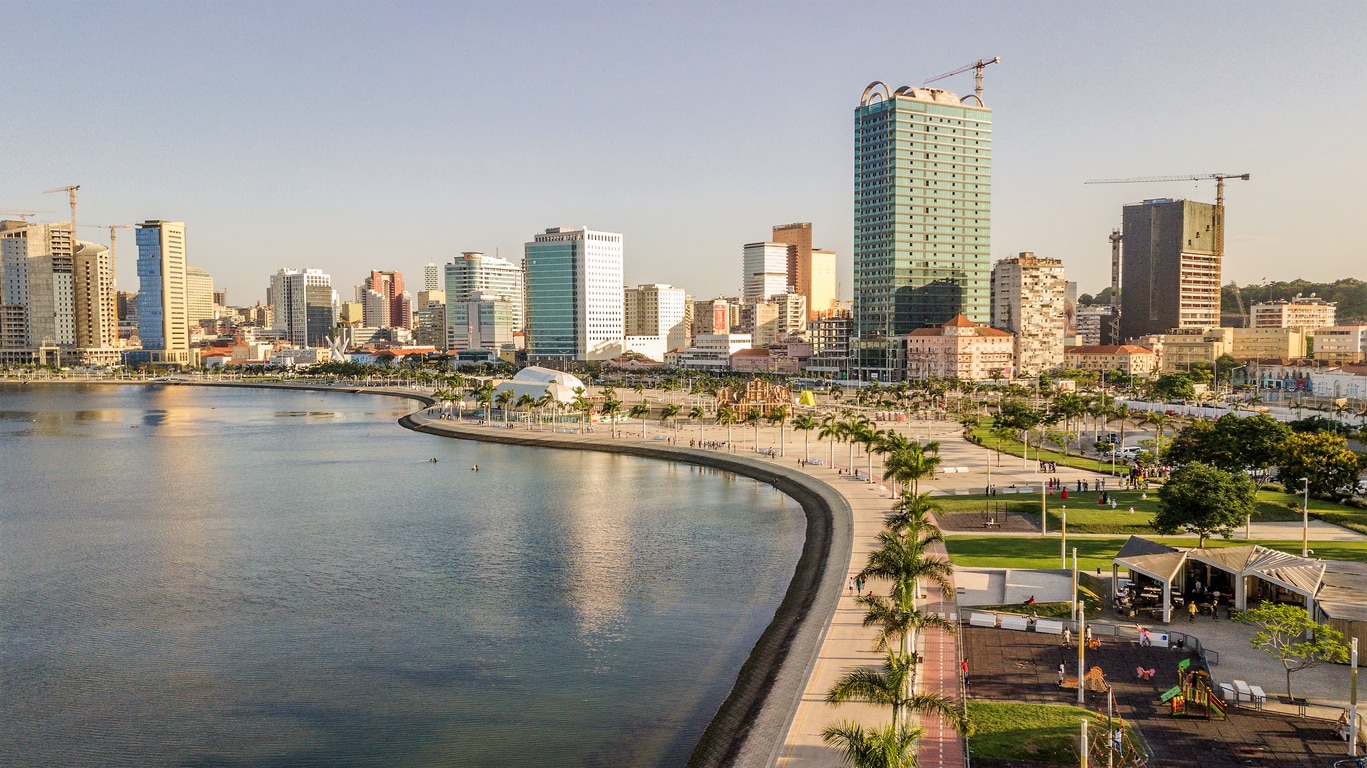 This beautiful city rests on the coast of the Atlantic Ocean. Luanda is split into two parts namely Cidade Alta and Baixa de Luanda. Luanda moved up on the list of most beautiful cities to visit in African owing to recent reconstructions in different parts of the city. Saint Michael Fortress, a 16th-century Portuguese fortress is a place you will love to visit. You can also learn about the city's contribution to slavery at the National Museum of Slavery (Museu Nacional de Escravatura). Luanda is generally safe and a great place to spend a family vacation.
#13 – Tunis (Tunisia)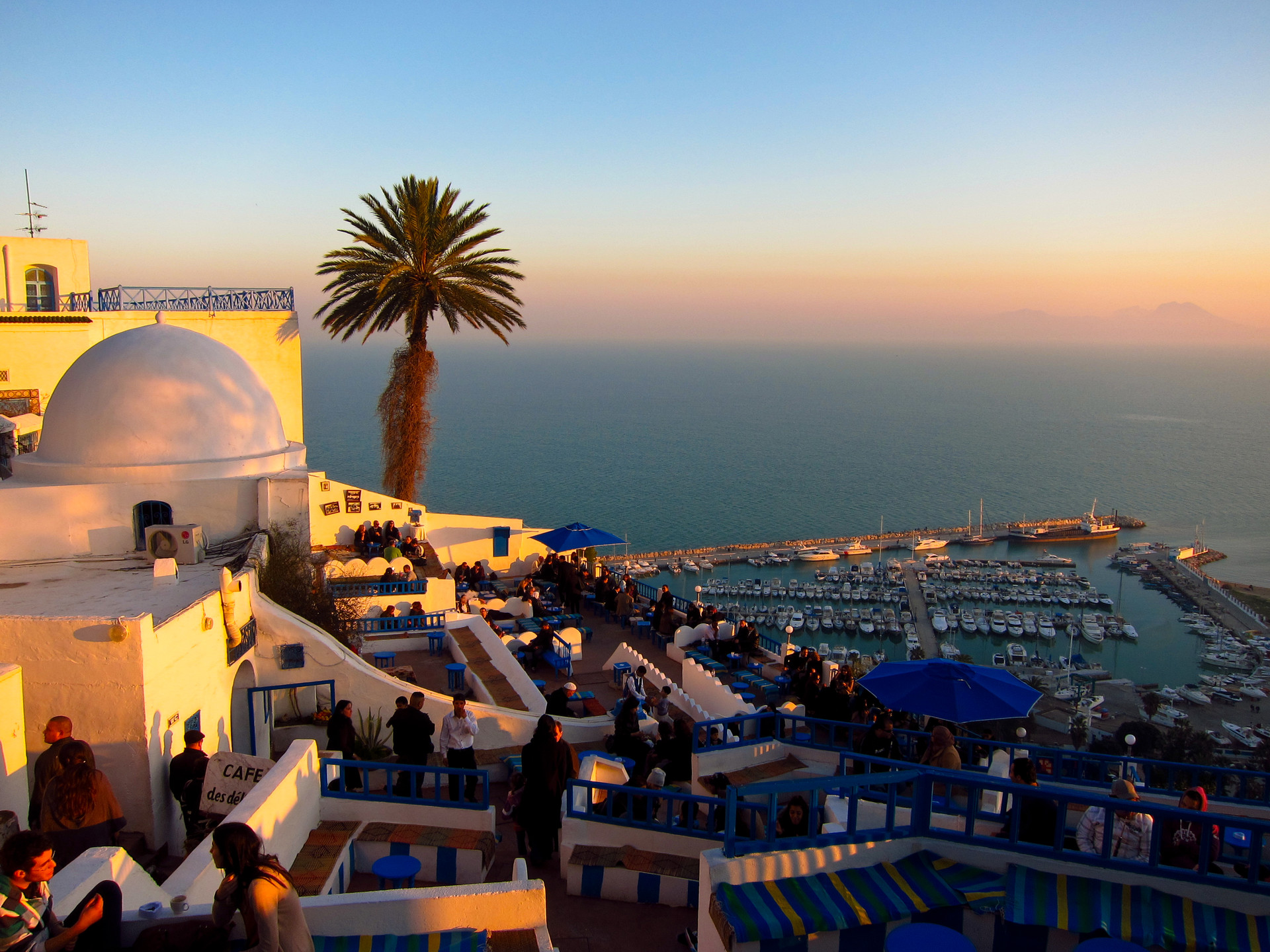 The city has a mixture of stunning old and new architectures with an exotic appeal. Tunis is another North African country that has an imposing beauty. These features make it a great destination for all kinds of travelers. The Tunis Medina Festival lights up the city with music and films every evening during the period of Ramadan. Other places you should not fail to visit are the Bardo Museum and La Goulette. The latter is also a respite when you need quiet time.
#14 – Abidjan (Ivory Coast)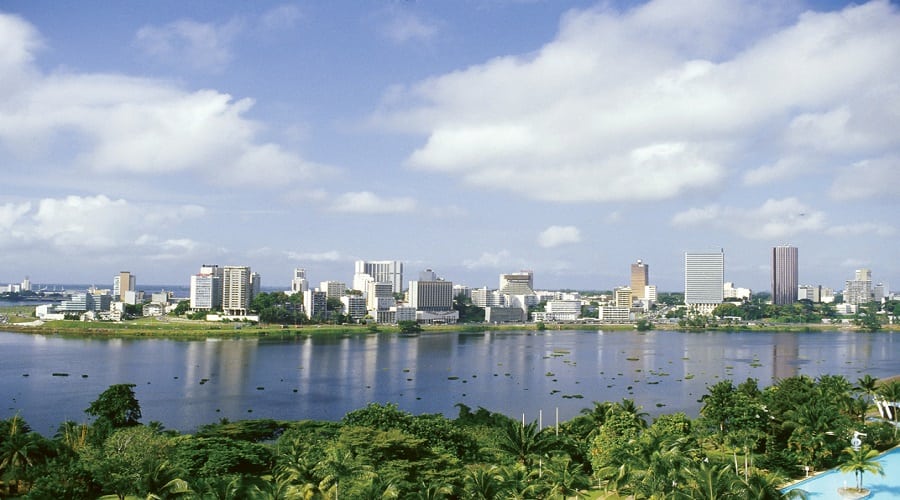 In terms of beauty, Abidjan was one of the cities that was revered in West Africa until wars ripped it apart. Now with improved security, tourists can explore the lengths and breadths of the city. Bushman Café is a great place to start your culinary adventure as you enjoy local dishes. Galerie Cécile Fakhoury is one of the places that should be in your Itinerary. The beautiful skyline of Abidjan defies it's gory past and will leave you in awe. The springing technology-inspired infrastructures has made Abidjan one of the most beautiful cities to visit in Africa.
#15 – Tripoli (Libya)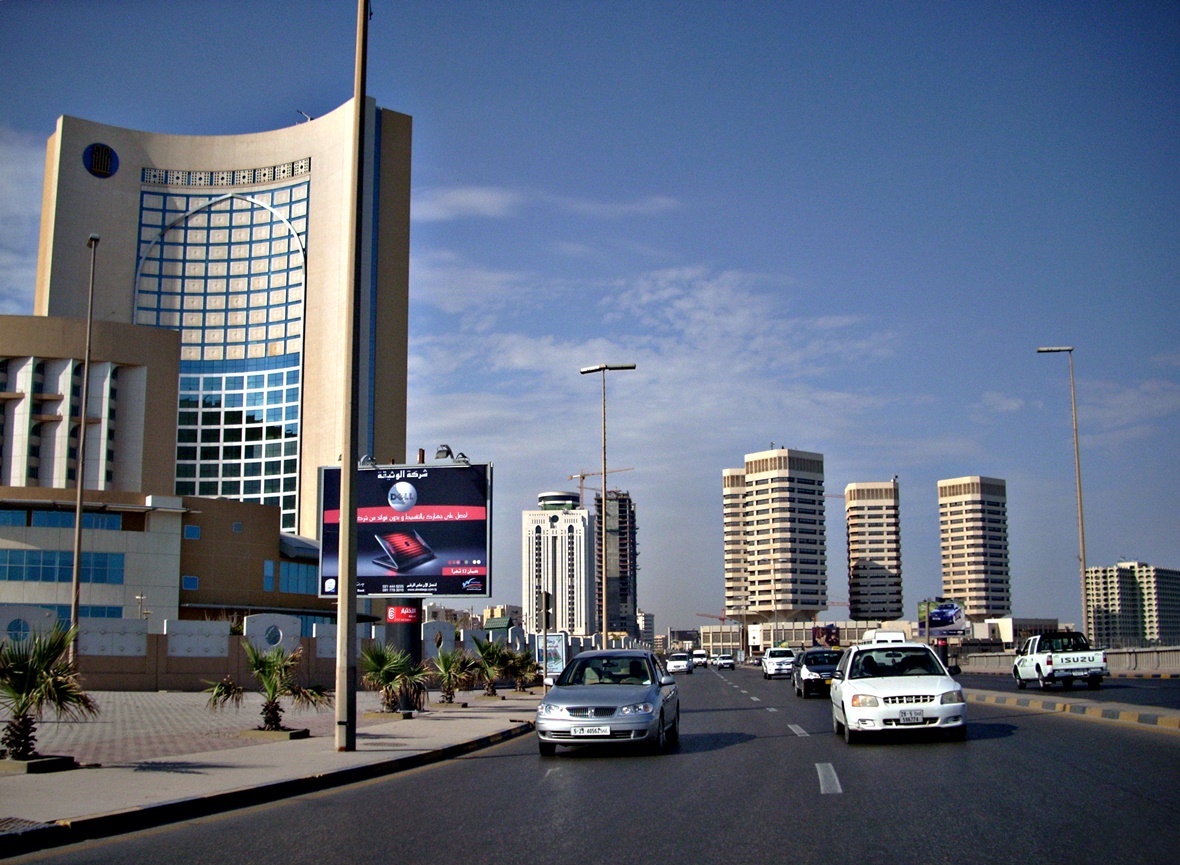 It lies on the coast of the Mediterranean Sea. Tripoli has a historical relevance as a trading city. The city bears the scars of wars and security is also an issue. However, its historical relevance and old-world beauty remain preserved. You will be thrilled by the view of the Citadel of Raymond de Saint-Gilles, one of Lebanon's biggest fortresses. Majority of the 20th century cosmopolitan activities happened in Tal. Notwithstanding, it is still open for you to explore. Don't forget to have a taste of the local foods.
#16 – Algiers (Algeria)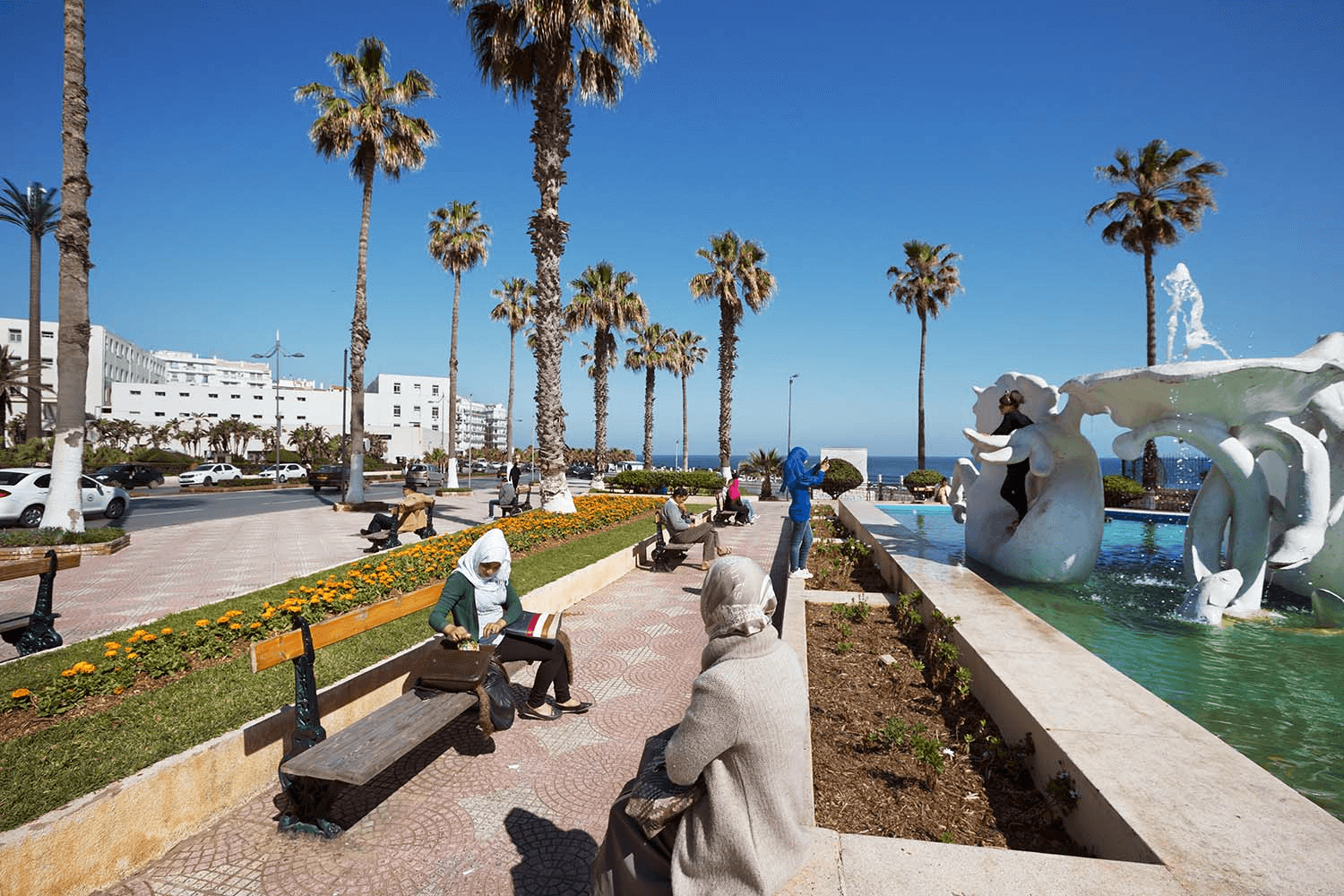 Completing the list of most beautiful cities to visit in Africa is another Northern city, Algiers. Algiers sits along the Mediterranean coastline. The reformed part of the city is along the coast. Many refer to Algiers as the city of rare beauty. Visitors talk about the city's hospitality. However, security is a burning question that needs to be put right. The 17th century Casbah is the part of the city you need to be if antiquity excites you.