10 Luxury Homes That Will Change Your Impression Of Uganda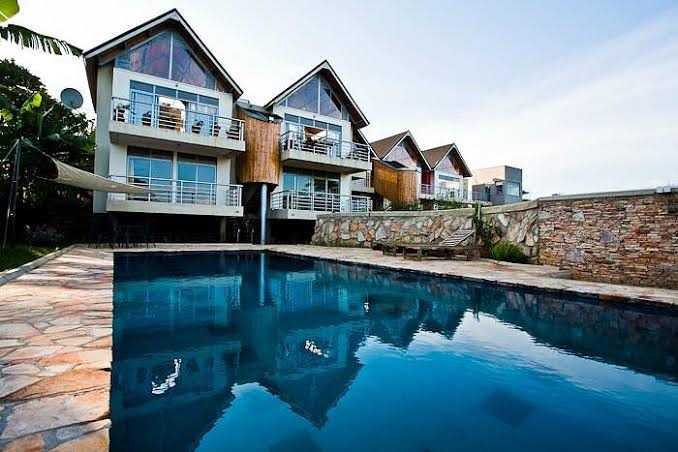 There is a common African saying that "one cannot separate an African man from his home". Africa has a long but varied history of the structure and aesthetics of their homes and this remains true to date. The continent has come a long way from constructing houses made of mud, thatch, poles, tents, or animal skins. Owning a luxury home is the dream of almost every young African today.
Contrary to what may be portrayed by the western world, Africa is not replete with beat-up structures. Many countries on the continent are homes to some of the aesthetically pleasing houses in the world. Therefore, it is important for Africans in diaspora visiting Africa to get the full picture of the luxury homes that offer comfort, care, and security. Today, let's have a look at ten luxury homes in Uganda.
#1. The Serene Bunga

Cottage, Kampala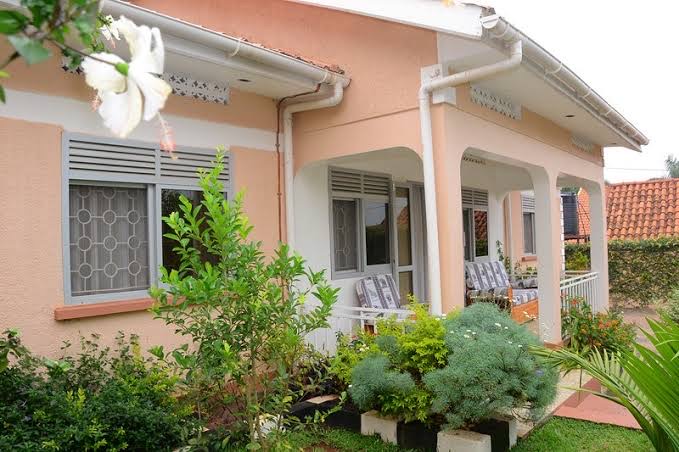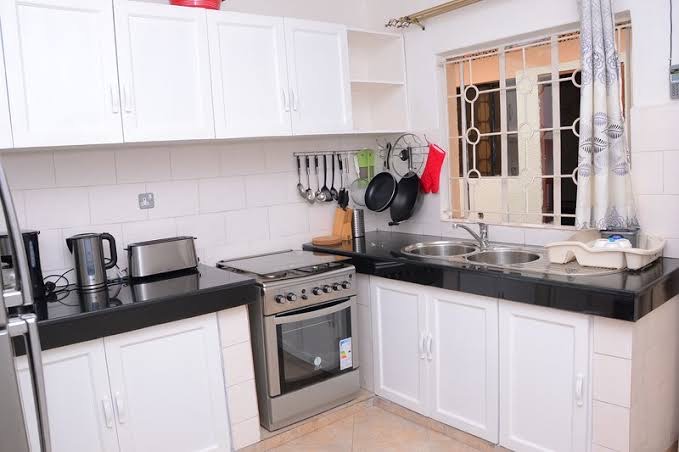 Serene Bunga Cottage in the Kampala suburb of Bunga is quite tranquil as the name implies. The Cottage is a visually appealing Bungalow with 3 bedrooms. There is a master suite that overlooks the beautiful Victoria Lake and its gentle evening drift. Interestingly, it is a well-preserved accommodation with a live-in caretaker and is suitably furnished with a beautiful flora garden. Due to its serenity, pets are not allowed, but there are maximum facilities for children and teenagers.
The neighborhood of this luxury home is quiet and serene with paved roads. For sightseeing purposes, the Bunga Cottage is close to Ggaba Beach, Victoria Lake, the Kampala Wonder World Amusement Park, and Lake Victoria. This home affords the luxury of traveling as it is only about 33 kilometers away from Entebbe International Airport. Also, the Cottage offers a host of activities ranging from fishing, golf courses, horse riding, pub crawls, and so on. In all, the Cottage is a perfect luxury home to spend a vacation with your family.
2. Pine Grove Apartment, Kampala 
The Pine Grove luxury home is a complex apartment that offers a perfect balance for folks who require less serenity but maximum privacy. The luxury home is situated in Kabalagala, Kampala. It offers 2-bedroom with one bathroom. However, smoking is not allowed. This and a few other features make the luxury home conducive for children.
The apartments in the Pine Grove luxury home come with well-fitted facilities and amenities. Provisions are also available for super-reliable internet connection, laundry services, and a parking garage. The range of entertaining activities offered by the luxury home includes a casino, karaoke, pool, and concierge services. The Pine Grove luxury home stands out for its privacy.
3. Martha's Farmhouse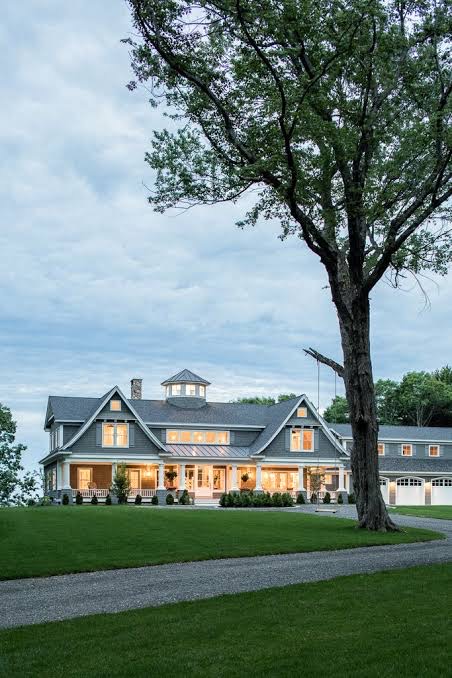 Martha farmhouse is a luxury home that brings the nostalgic feeling of the countryside, but with Internet access and improved facilities. The luxury home sits centrally in the Genda, Mukono District. You can expect to be constantly surrounded by relaxing views, tropical gardens, and fresh air that carries the sweet sticky scent of flowers. As you may have guessed, Martha's Farmhouse has a tropical scented wall garden and it spans up to an acre. The structure of the luxury home consists of 2 bathrooms and 3 double bedrooms with a master room that is as wide as the house itself. Also, the bedrooms come with poster beds and a walk-in shower.
Martha's farmhouse is for full rent purposes and every part of the land is accessible to the tenants. The farmhouse provides serenity for those seeking to be free of the bustling and carbon-clogged air of the city. Guests can sit at the verandah of the farmhouse with a drink in one hand and a loved one in the other, watching the sunset to the tones of harmonious bird songs.
4. Okra House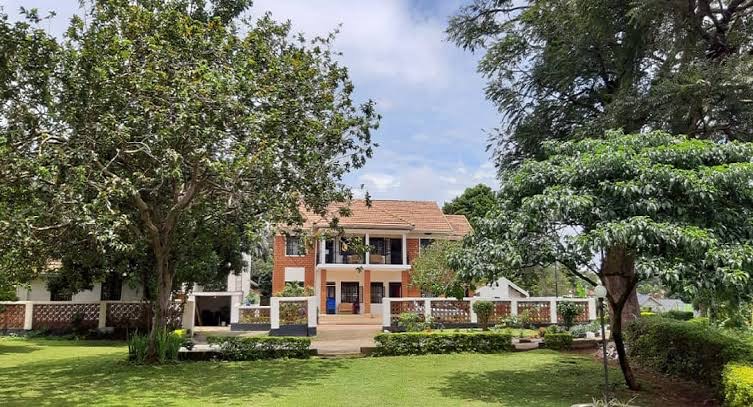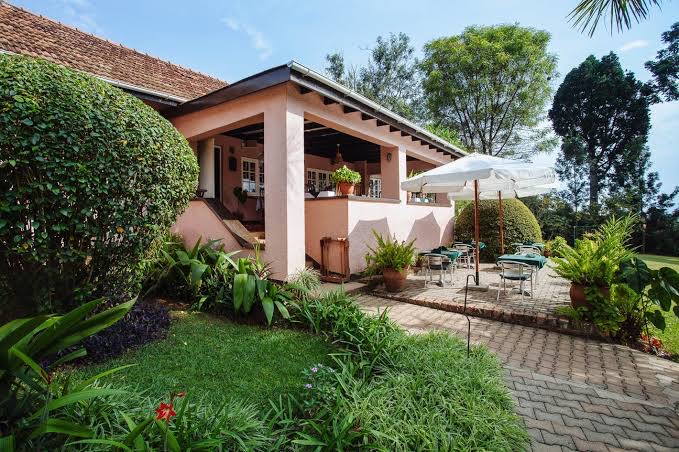 The Okra House is a luxury home with 9 bedrooms and 7 bathrooms. It is a four-minute drive from Entebbe International Airport. This means that it is perfect for those seeking a place to settle after arriving in Uganda. The Okra luxury home stands erect on two acres of land, adorned with beautifully trimmed gardens. Also, it offers a spectacular view of Lake Victoria and makes it easy to visit the bustling city of Kampala.
Interestingly, the neighborhood is a lush residential area that contrasts with the busy activities of the nearby city. You can enjoy a quiet time, a morning jog, an afternoon walk, or an evening stroll in the neighborhood which is generally safe. The house is children-friendly and well-equipped with modern-day facilities. Fun activities include fishing, Golf courses, and Watersports.
5. Acacia Mulago House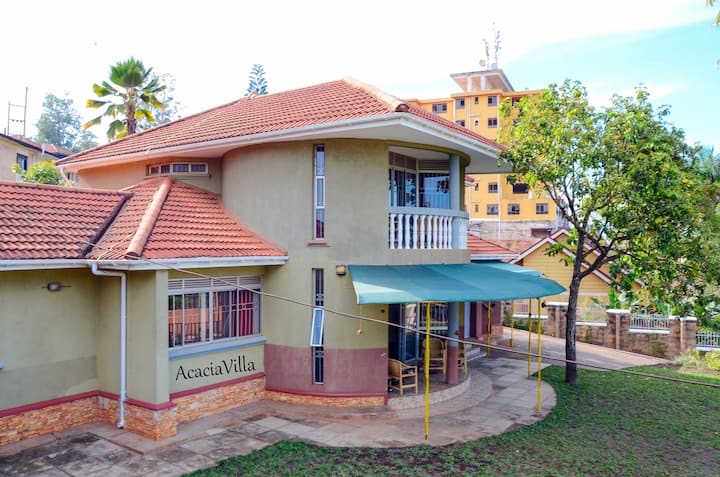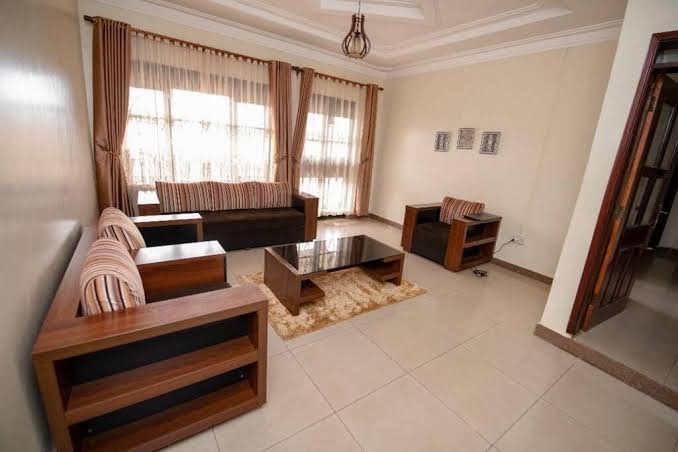 The Acacia Mulago house is off the main Mwanda road in a peaceful neighborhood with paved streets leading to the house. It stands erect in central Kampala and offers a serene atmosphere in opposition to Kampala. The Acacia luxury home house has 4 bedrooms and a bathroom. At least two of its bedrooms overlook the spectacular garden, providing a perfect view for sun-watching activities.
The house has a large living area, dining room, and efficiently furnished kitchen. Guests have full access to the interior and exterior of the luxury home. It is children-friendly and accommodates outdoor grilling. The Acacia luxury home provides a great platform to know and bond with other guests. 
6. Papaya Holiday Luxury Home, Muyenga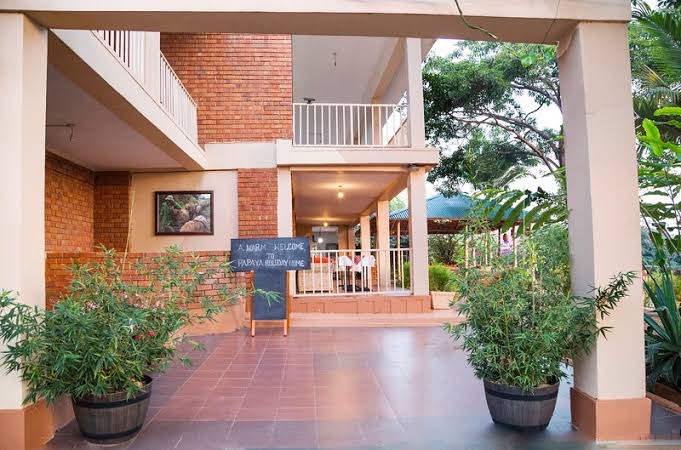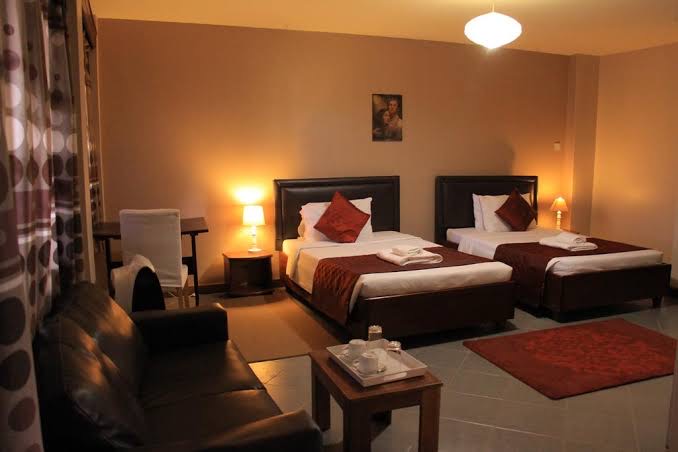 The Papaya holiday home is a luxury home that houses 7 bedrooms and 8 bathrooms. This luxury home is in the residential area of Muyenga close to Kampala central. The Papaya Holiday Home is a bit similar to Martha's Farmhouse in characteristics including closeness to the Kampala hills, the countryside feeling, and the relaxed atmosphere.
It also has a courtyard and an external dining area where your taste buds can truly appreciate the sumptuous meal while your eyes tour the beautiful scenery of the lush green hills of Kampala. The neighborhood is largely peaceful and tranquil.
7

. Yellow Haven Lodge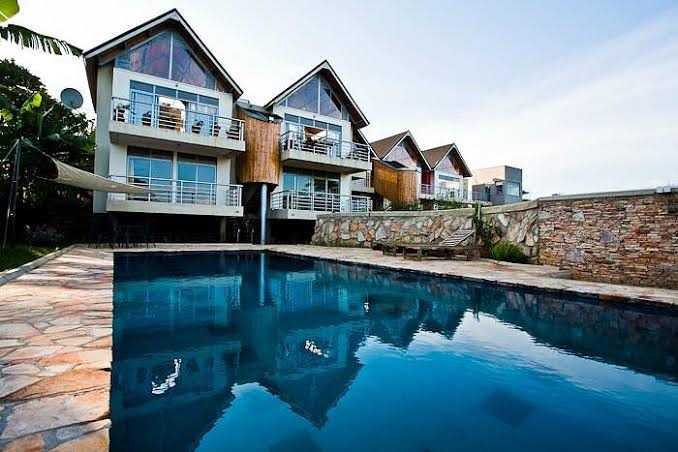 Yellow Haven Lodge is an ultra-modern luxury home in Kampala. This luxury home is equipped with the latest European facilities. It is perfect for persons that want to remain close to town but still desire peace and serenity. There are opportunities for sightseeing while rowing down the shoreline of the lake on a small boat on balmy evenings. There are also some activities like hiking, circling, rowing, and fishing.
The Yellow Haven luxury home contains a bar/ lounge that is great for official meetings. Also, it has conference rooms with a first-class view of the lake. There is a pool and sauna for relaxation and a sun terrace for sunbathing. All these are packaged in a serene neighborhood.
8.

Elizabeth Royal Apartment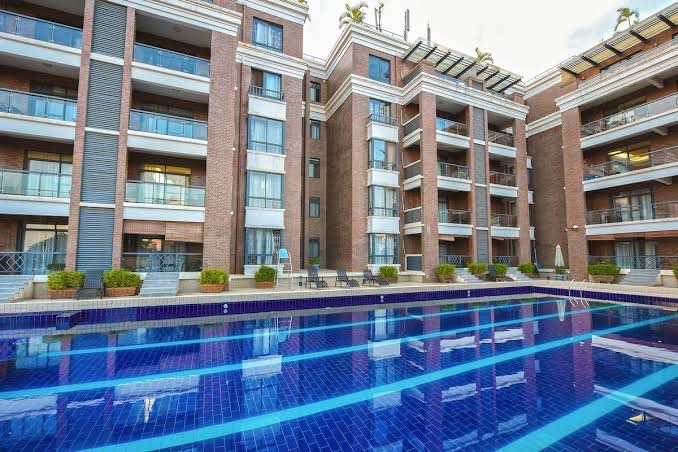 The Elizabeth Royal Apartment offers a close look at the inner happenings of the city. It is a luxury home with 30 apartments. Each apartment comes with 2 bedrooms and a superior apartment with 3 bedrooms. The Elizabeth Royal Apartments is a 60 minutes drive to the Entebbe International Airport.
Landmarks such as the Acacia Mall, the Uganda National Museum, and the Parliament House of the Republic of Uganda are accessible from the home. There are also facilities and structures such as free onsite self-parking, wheelchair-accessible parking onsite, free Wi-Fi, and a gym. The luxury home is solo-centric. Children and pets are not allowed.
9.

Miracle House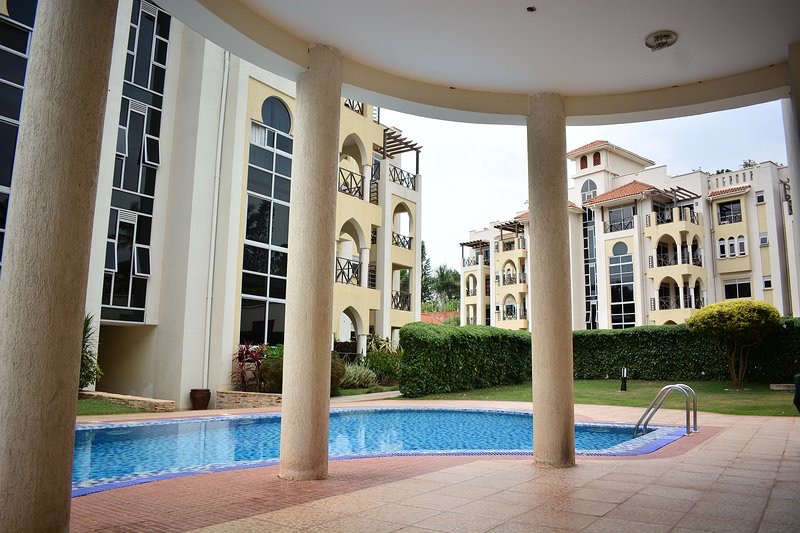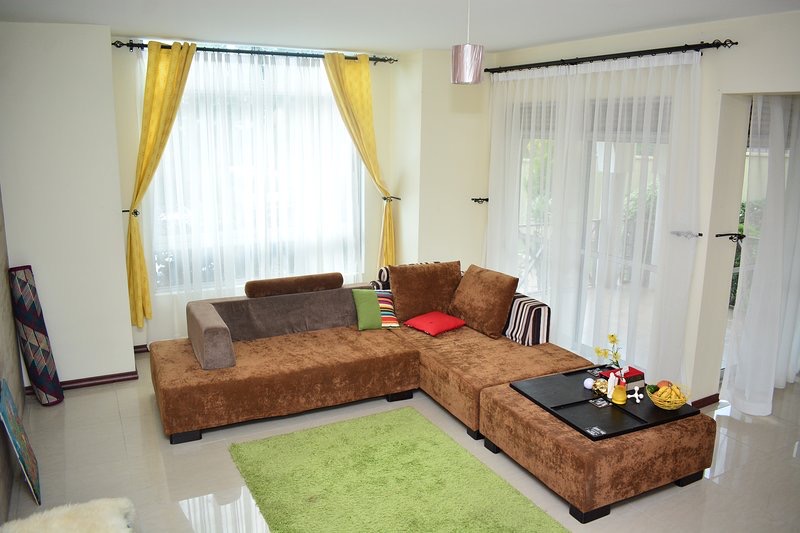 The Miracle House is a lush luxury home in the serene and aristocratic part of Kampala. It is located in Lake Drive, a peaceful residential area with close proximity to Lake Victoria. The luxury home has 3 bedrooms and 4 bathrooms. It is furnished with structures like a terrace for sunbathing, a golf course, a beach, a waterfront, and a shared outdoor pool. This is where many prominent people live including a few foreigners. The area stands out for its flora and fauna. The staff is trained to respond promptly to guests' needs. You will never run out of a refreshing view for your eyes. 
10

. Spectrum Luxury Home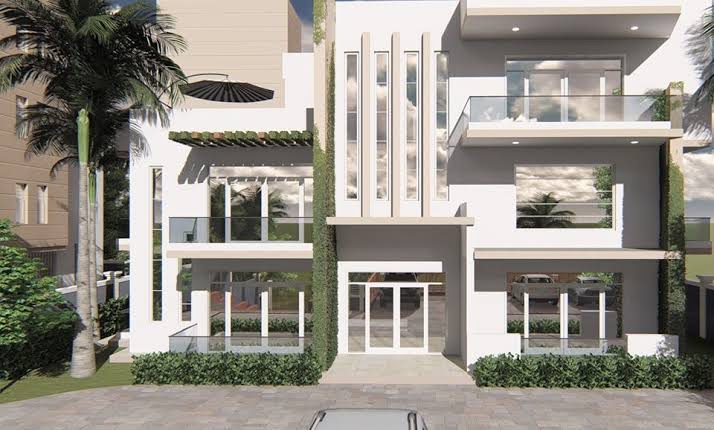 The Spectrum Luxury Home is situated in the tranquil part of Kololo, Uganda. Interestingly, this luxury home is in a neighborhood that offers utmost privacy. The Spectrum Luxury Home has a beautiful garden with a patio and free private parking. It offers total privacy including from staff. Guests are at liberty to prepare meals for themselves as necessary appliances have been provided. It has a no-pet policy. However, they allow smoking and the luxury home is children-friendly. There are provisions for a golf course within a 30-minute drive and it is only 7 kilometers away from the Nile—Speke.

Conclusion
The array of luxurious homes in Africa tells a beautiful story of how Africans have grown in culture and lifestyle. The luxury homes above are just a few of the affordable and comfortable residences that are available to Africans, Africans in the diaspora, and foreigners. We cannot claim that this is an exhaustive list. However, if you need a starting point for your search, they are great options. Do you agree with our choice of luxury homes? Have you been to Uganda before? Feel free to share your experience with us.