These Million-Dollar Homes In South Africa Will Completely Change Your Idea Of Africa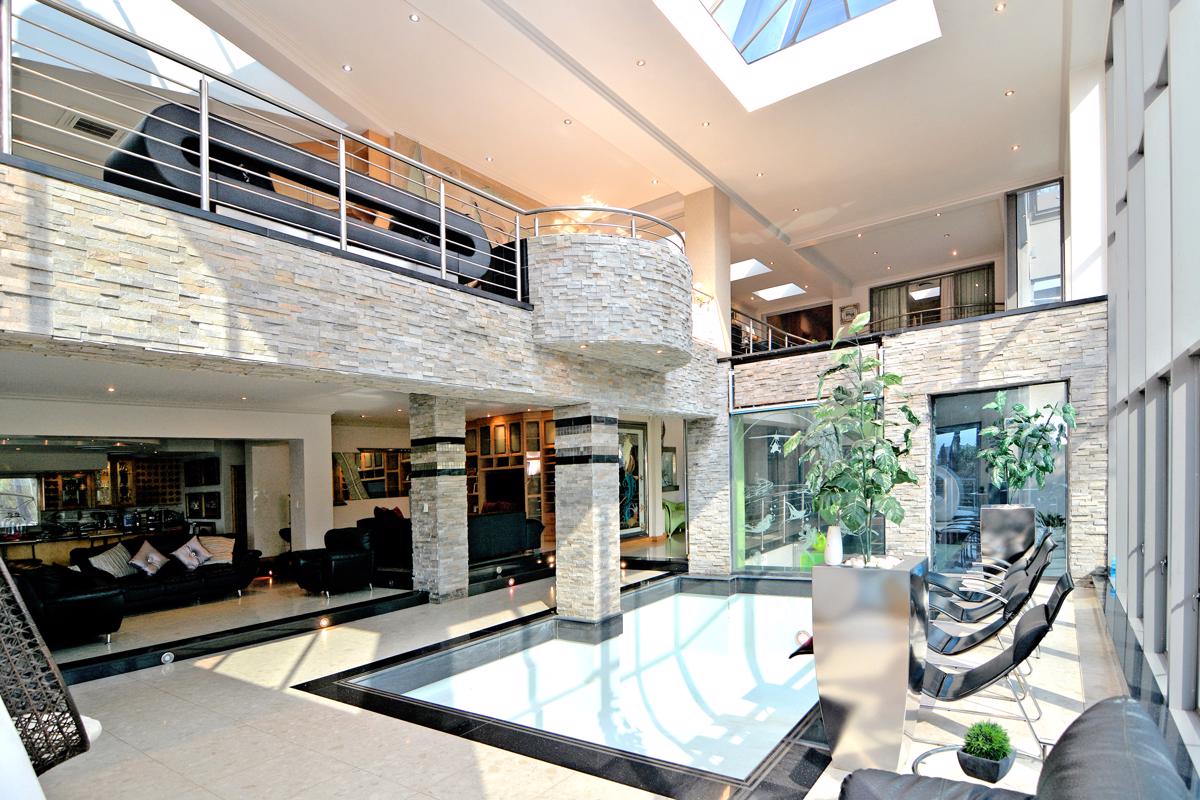 If you plan to visit or move to Africa, chances are that finding a million-dollar home is on top of your bucket list. Contrary to what most western media will have you believe, Africa is home to some of the world's most luxurious homes. For Africans in the diaspora and African-Americans returning or visiting the continent, house hunting should be the least of your problems. Is Africa really backward that there are no exotic homes? Well, you will find out as you read on.
For this list, we present to you ten of South Africa's choicest million-dollar homes. We have selected homes within serene and secure neighborhoods, with proximity to urban facilities. Some of these homes come in special, reserved neighborhoods, and they will make your stay in Africa worth the while. 
1. Jewel of Camps Bay, Cape Town  
Developed by the
Chas Everitt International Property Group
, the view in this four-storey home is simply panoramic. This million-dollar home is the tallest residential building in Camps Bay, a reserved luxury area for South Africa's elite. It is a brand new, immaculate home with luxury facilities and a seaside view that offers an exciting private experience. Little wonder this exquisite home is valued at $4.4 million. 
The Jewel of Camps Bay is just a few kilometers from the Camps Bay Primary & Secondary School. The property is also 10 minutes away from the V&A Waterfront Mall, and 15 minutes away from the Cape Town International Airport. Some property features include Waterfront, fireplace, smart security and electric fencing, cameras, state-of-the-art infinity pool. Others are Guest Quarters, a five-car basement garage, parking spaces off-street, Wi-Fi. 
2. Gatsby Mansion 
The sumptuous Gatsby Mansion is the brainchild of the world-renowned Pellerade Design Group. At the heart of Johannesburg's Houghton Upper, Gatsby Mansion is a three-story, 2,000-square meter palace. Originally conceived as a hotel for royals, it boasts its own outdoor pool, library, gym, indoor swimming pool, wellness spa, and conference room. With its glamorous bedrooms and scenic view, its $4.3 million value is definitely a bargain for what it's worth. 
3. Lanseria
This million-dollar home occupies the heart of the open country in Gauteng. Located in Stonehaven Estate, Lanseria is one of the most sought-after and secure homes in the Gauteng District. Within its walls is a fully equipped 24-hour security system with armed response. 
Lanseria boasts a beautifully tendered and landscaped garden with a rim-flow outdoor swimming pool. The driveway leads to a warming parking garage. Inside the home is a grand glass entrance door with leads into the Grand Sitting Room with sumptuous chandeliers. The spectacular country view also adds a touch of luxury. 
4. Bantry Bay Townhouse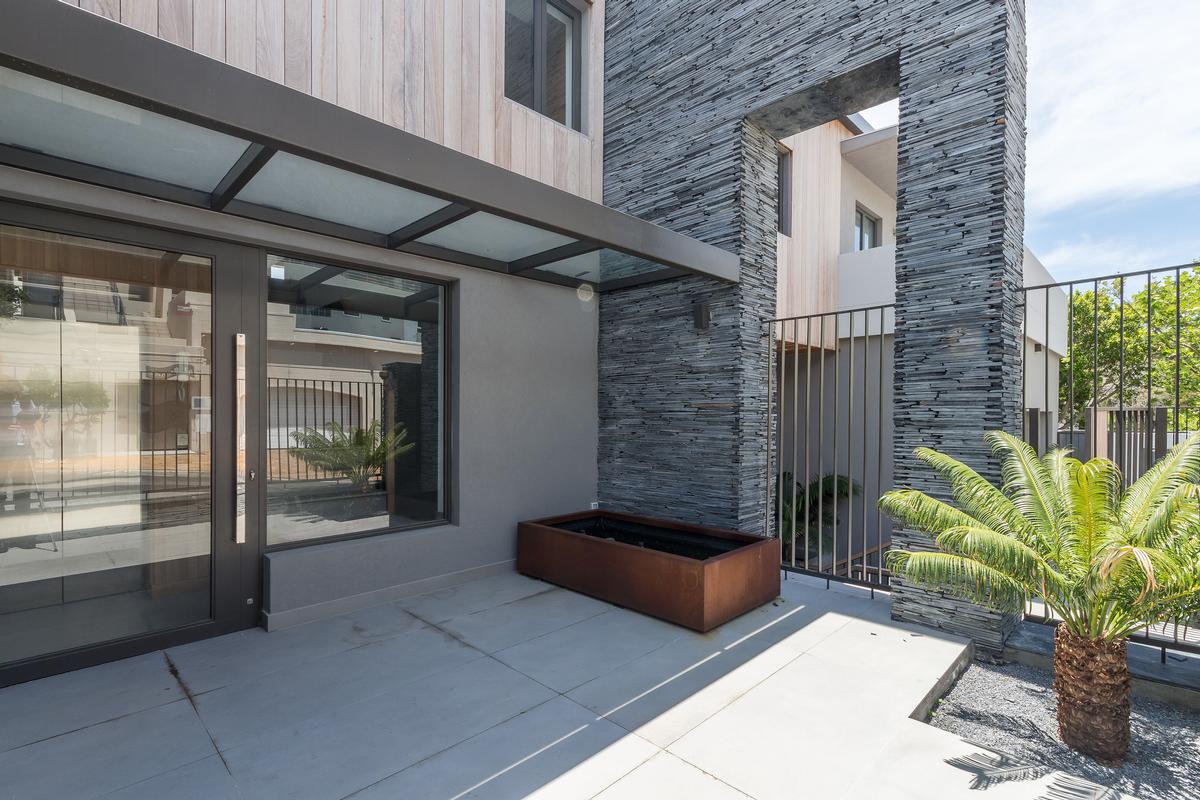 Built in 2018, this million-dollar home overlooks much of Cape Town. In terms of interior design and architecture, this Townhouse is a masterpiece. All over the house, Ania Vojno's state-of-the-art designs confer some architectural royalty on it. The seaside view is definitely a plus for you. 
Remote security and advanced security optics mean you can sleep with both eyes closed. Some other features of the property include separate quest apartments, a double garage, underfloor heating in bathrooms, and a sauna. Its proximity to the international airport, ATM, mall, and Cape Town International School makes it an ideal home for visitors and returnees alike. 
5. Place of Peace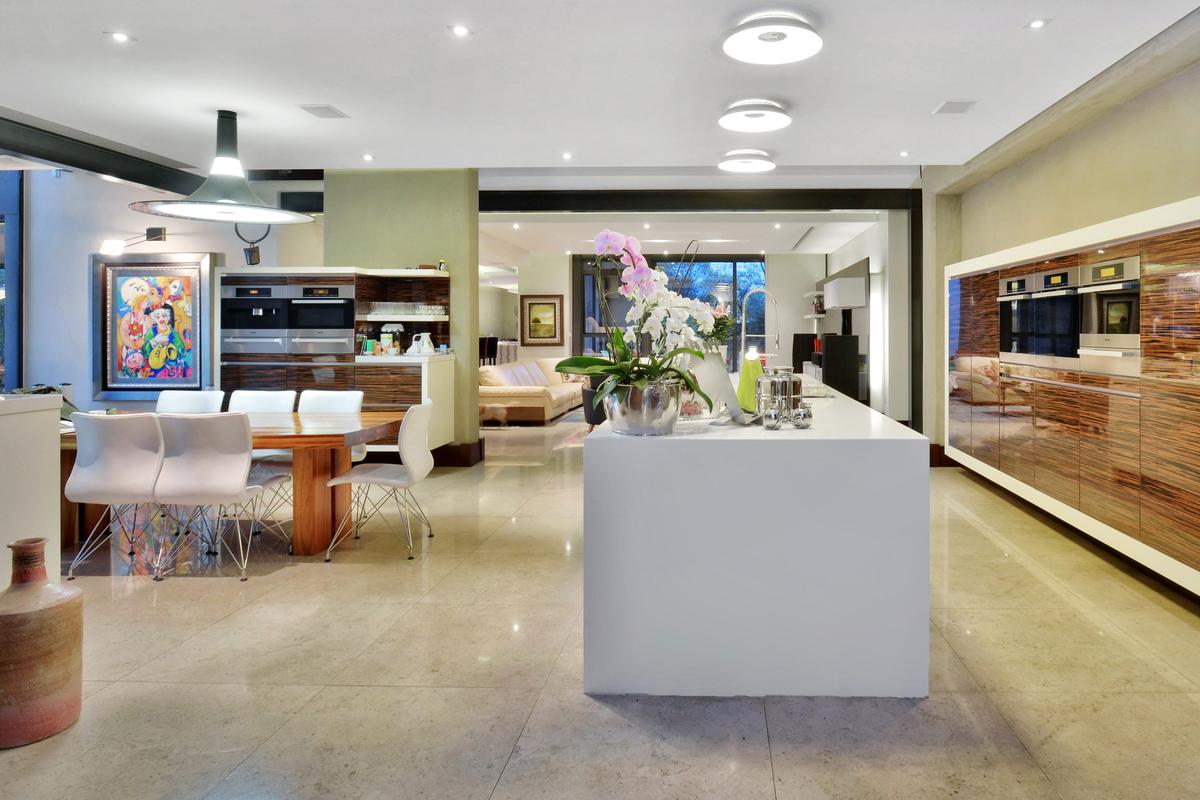 As the name implies, Place of Peace is a million-dollar home at the heart of the ultra-serene Waterfall Equestrian Estate. It is a highly exclusive apartment that inspires a modern lifestyle. Although it is far from the city, easy access to it means that modern facilities are a few minutes away. 
This residence has an artistic outlay with an interplay between glass and steel. The home features a spa, movie theatre, sunken tennis court, and a gym. It also boasts of a Japanese Teppanyaki bar, a wine cellar, and a steam room. At approximately $6 million, this home is definitely for luxury lovers.
6. Pearl Breeze Penthouse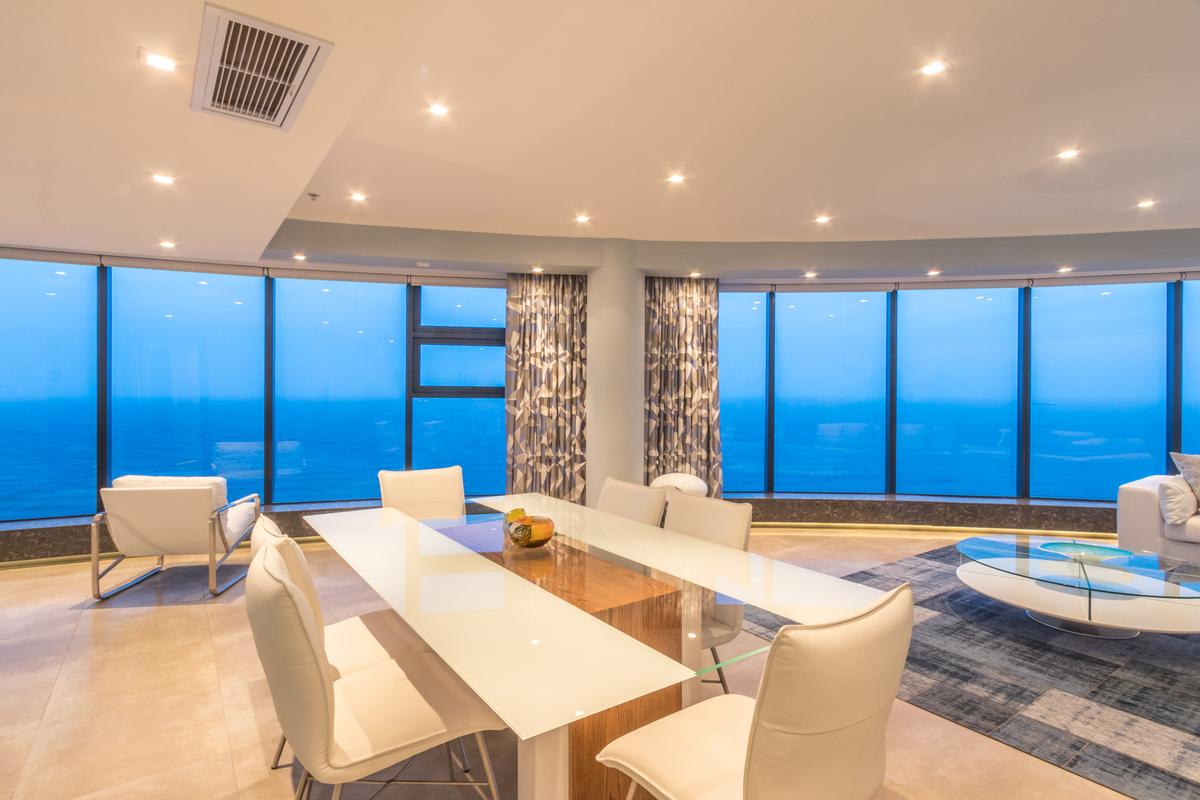 This incredible Penthouse is on top of the world. It sits right at the heart of Umhlanga Rocks. If you are accustomed to world-class quality design, this one is for you. The Pearl Breeze is furnished with large glass openings that reveal the world in a panoramic view. Its seaside view and the tranquil tides of the ocean will leave you in perpetual awe. 
This million-dollar home features a security system, security patrol, Jacuzzi, intercom/music system, in-ground pool, three parking bays (39 square meters), air conditioning. With its ultra-modern facilities, it's worth the $2.7 million valuation. Also, the Penthouse is less than 20 minutes from the Oliver Tambo International Airport and other facilities. 
7. One in a Million Mansion 
The One in a Million Mansion sits conveniently in the South-East of Bedfordview. Bedfordview is a serene neighborhood that one played host to former
Presidents Thabo Mbeki and Jacob Zuma. Within this Bedfordview mansion lies a 50 seater entertainment area, sushi bar, cigar lounge, four-bar area, sauna, Jacuzzi, and mini soccer field.
Other features include a cinema room, a 15m lighthouse with 360-degree views, three koi ponds, a hanging bridge, a gym, and a wine cellar. The property's access to major facilities is also a plus. There is easy access to the OR Tambo International Airport, Bedford Gardens Private Hospital, and Johannesburg Central Business District. Not bad for $3 million. 
8. Palmiett Valley 
This Cape-Dutch home is and has always been, reserved for the elite. Since 1754, the home has sat in the bosom of a 300-year Wineland farm owned by Boer colonialists. The magnificent mountain view and valleys which capture the beauty of nature's ambiance make for an exclusive experience. 
The home boasts 15 suites, two self-catering bedroom cottages, and the addition of a manager cottage. There are other facilities such as Vineyard Winery Property, Gated Entry, two guest houses, cottages, Garages, Laundry, Workshop, and a Sauna.
9. Cielo Nel Capo 
Nestled around the Vlakkenburg Mountain, the Ciero Nel Capo is located in one of the most sought-after suburbs in South Africa. It lies at the heart of False Bay and the mountain ranges just east of Cape Town. Its private location along Pride Drive guarantees exclusivity and security. Nico van der Meulen designed this masterpiece to resemble a Tuscan villa, and it has featured in Hollywood, Bollywood, and European movies. 
Conclusion 
Our 9 Million dollar homes are for the deep pockets, but they certainly offer value for money. Africa is on the rise and Africans and African American returnees can share in this glory. Thus, a good place to start is by buying African homes. Do you think we skipped any chic luxury home? Do let us know in the comments section.