What A $1M Home Looks Like In 10 Different African Countries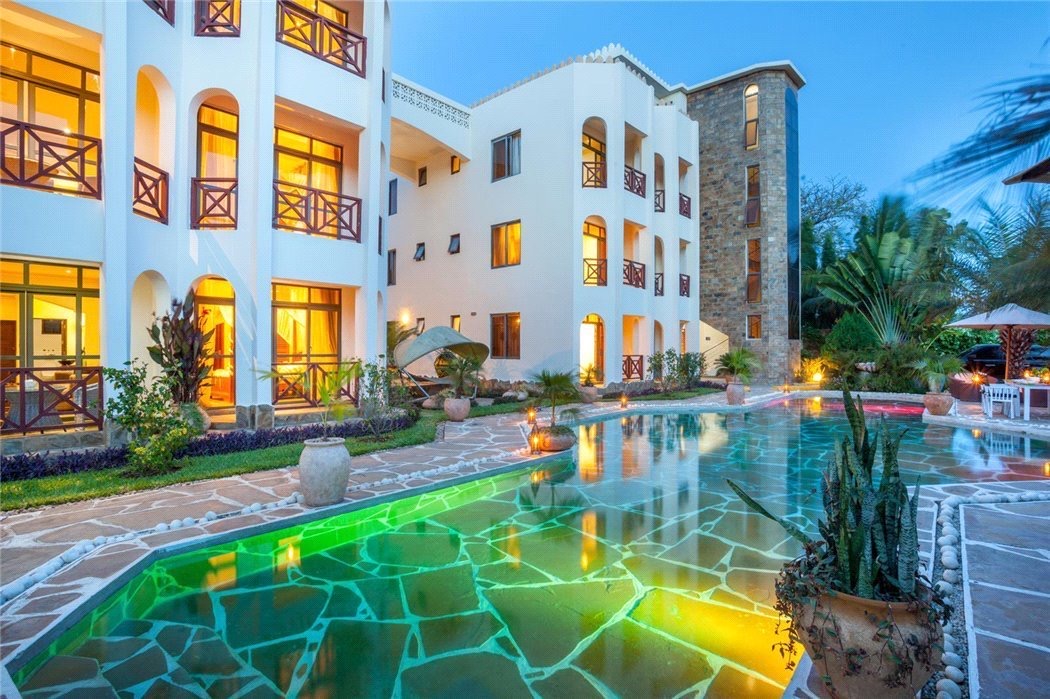 When visitors or immigrants hear about Africa, the image that comes to mind is the global headquarters of squalor. However, it doesn't take long to discover Africa is home to the most beautiful and luxurious $1M homes in the world.
Some of these homes have all you need to live almost exclusively with little or no interaction with others. For Africans in the diaspora—as well as African Americans—returning or visiting Africa, looking for a luxury $1M home should be the least of your worries. Are there exotic homes in Africa? Do they measure up to the global standard? Well, read on to find out.
For this list, we present ten $1M homes across different African countries.Here, you will find homes in secure and serene neighborhoods with proximity to urban facilities. These homes are built in reserve, lush neighborhoods, and will make your stay in Africa worth it.
ALSO READ: These Million-Dollar Homes In South Africa Will Completely Change Your Idea Of Africa
1. Nonus Villa, Anahita  (Mauritius)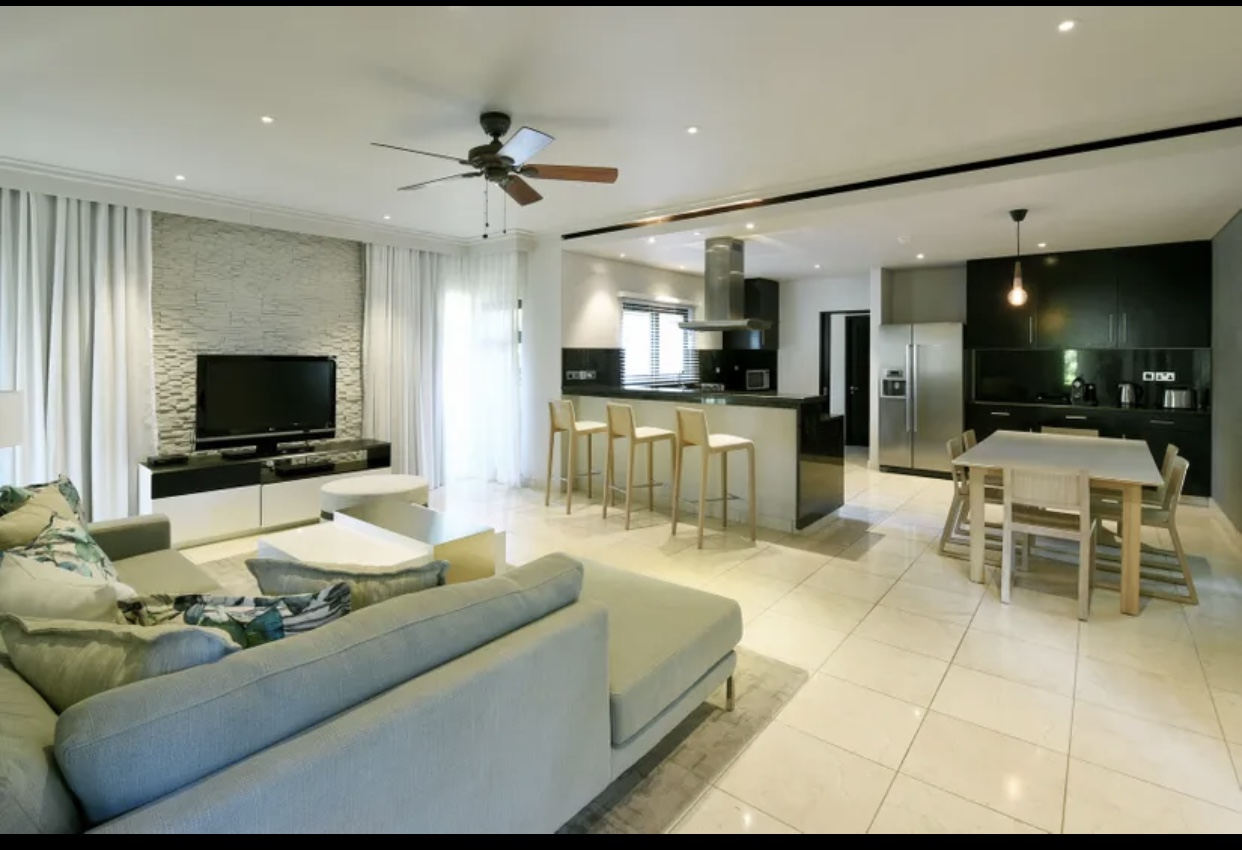 Developed by the renowned Sotheby's International Realtors, this property is a luxurious family villa in the prime waterfront area of Anahita. Sitting comfortably in an exclusive lifestyle residential resort, it is one of the most exotic on the continent. Beautifully designed with great top-end finishes, the downstairs interior includes two en-suite bedrooms which open out to a lush green landscape.
Also, it has an office, a state-of-the-art designer kitchen, and a double-volume open-plan dining area. The glass sliding doors at the entrance create an indoor/outdoor flow to the outdoor entertainment space, where a covered veranda, a sun deck, manicured lawns, and an alfresco await.
With this property occupying about 28,000 square feet of land, you will live out your fantasies—without breaking a sweat. After touring the amazing facilities that this property has to offer, you will feel as if other $1M homes in developed nations are a rip-off.
2. Lanseria (Gauteng, South Africa)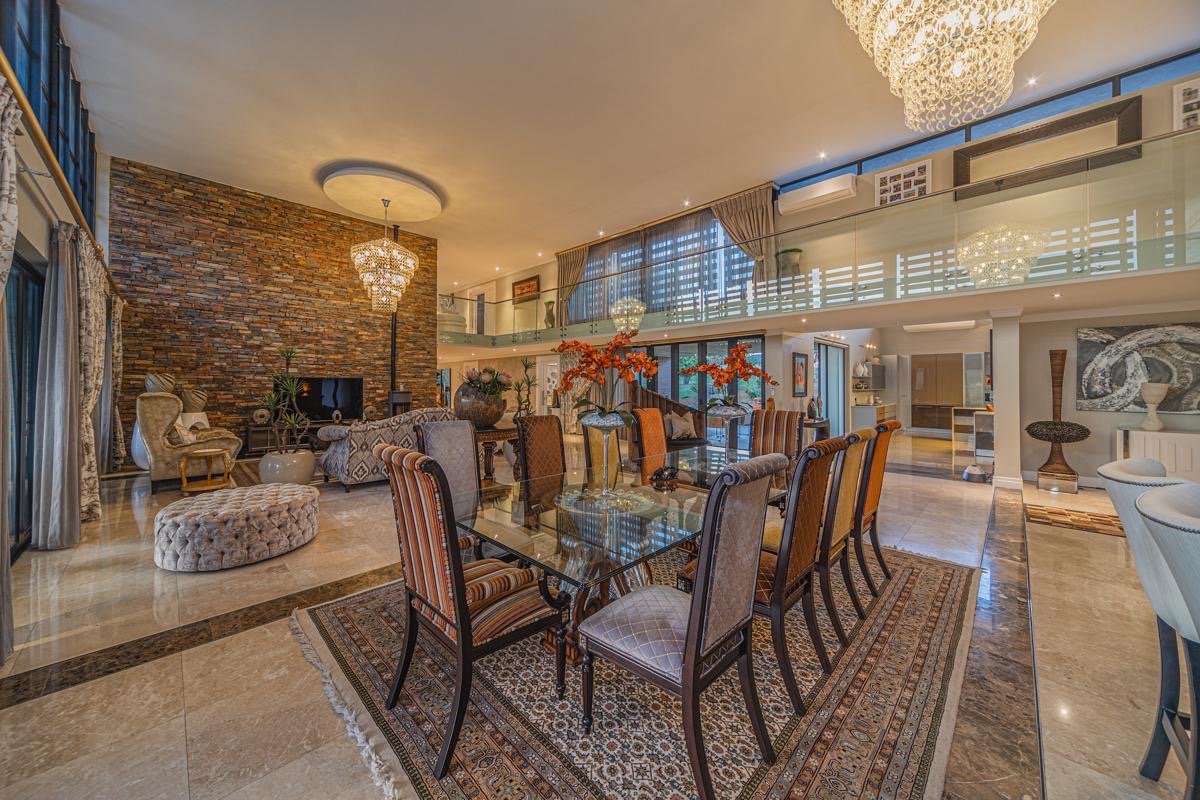 This $1M home is one of Africa's finest. It is the brainchild of the Pellerade Design Group and occupies the heart of Gauteng's open country. Serene and secure, Lanseria is sought-after because of its proximity to urban facilities. Although it is pulled back from the bustle of the city, you are always 15 minutes away from the nearest mall, ATM, or restaurant. 
Within this home is a fully equipped, ultra-modern 24-hour security system with armed response. Inside the gates is a beautiful outdoor swimming pool. Also, the home has a Grand Sitting Room with sumptuous chandeliers with a view of the city that screams luxury.
ALSO READ: These 20 Stunning Airbnb Homes Will Change The Way You Experience Nigeria
3. Beachfront Villa (Eden Island, Seychelles)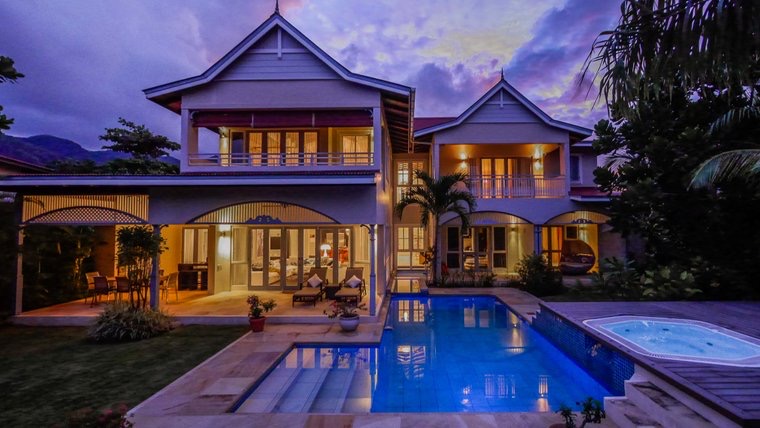 This masterpiece by Pam Golding International is dramatically different from everything you've ever seen before. The stunning double-volume entrance features a glass staircase to a fascinating upstairs interior that includes stylish living rooms, a kitchen, and a spacious patio.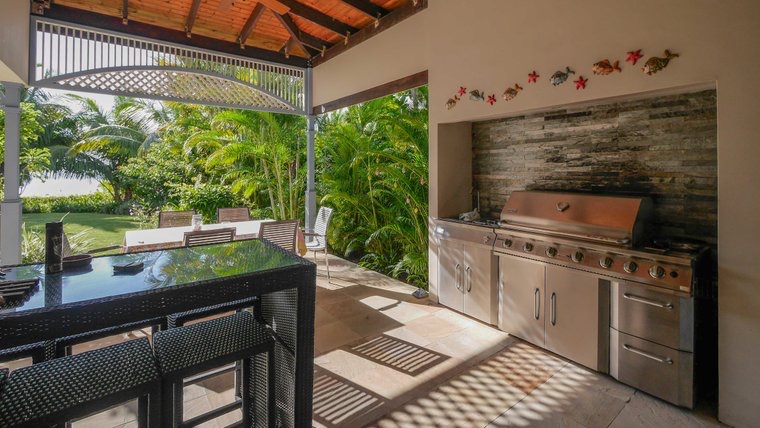 The patio ushers occupants into a perfect entertainment area including a luscious well-maintained garden and a play area. The design cabinets and furniture are Italian specials. Also, the wooden-decked pool offers a refreshing feeling. This is one of the $1M homes in Africa that is simply irresistible.
4. Diani (South Coast, Kenya)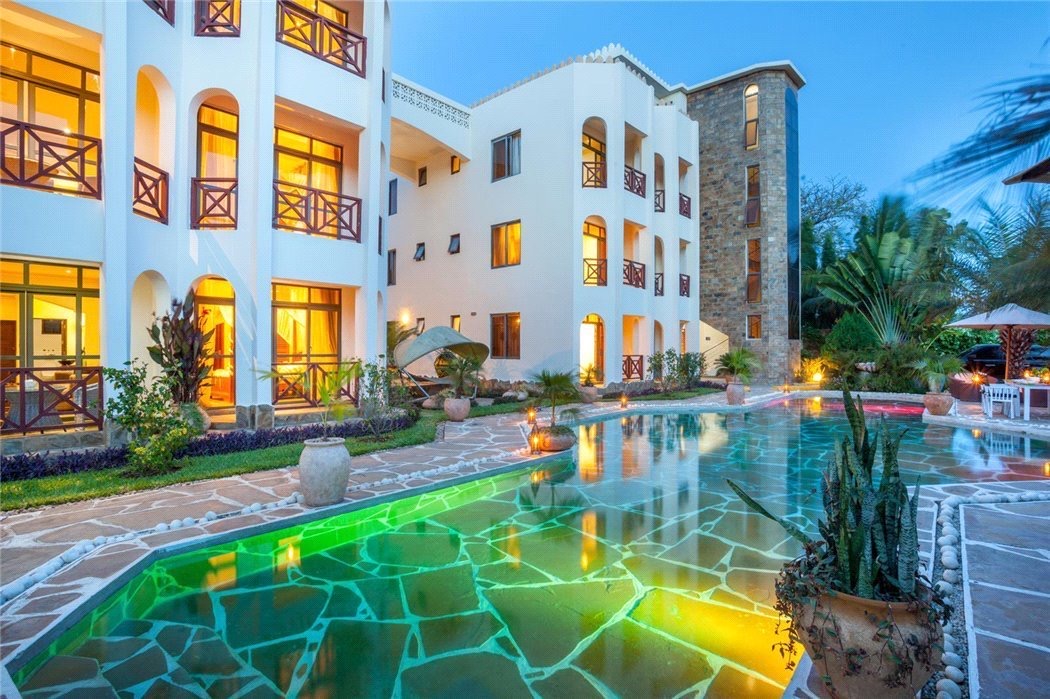 This $1M home features 12 lavishly furnished, ensuite two-bedroom units. Although each apartment is slightly different, they comprise imported fitted kitchens from Germany. The home invites you through its double-revolving glass doors, ushering you into the Giant sitting room.
Other amenities include a swimming pool with camouflaging evening lights, Wi-Fi, and a spacious well-manicured garden. The 24-hour CCTV surveillance and security system will leave you sleeping with both eyes closed.
What's more, this home offers a beachside view of the Indian Ocean via a 10-minute walk. Other urban facilities are also a stone throw from this palatial home. It is not surprising that a long list of celebrities are queuing up to have a taste.
5. Luxury Villa Chania Crete (Cairo, Egypt)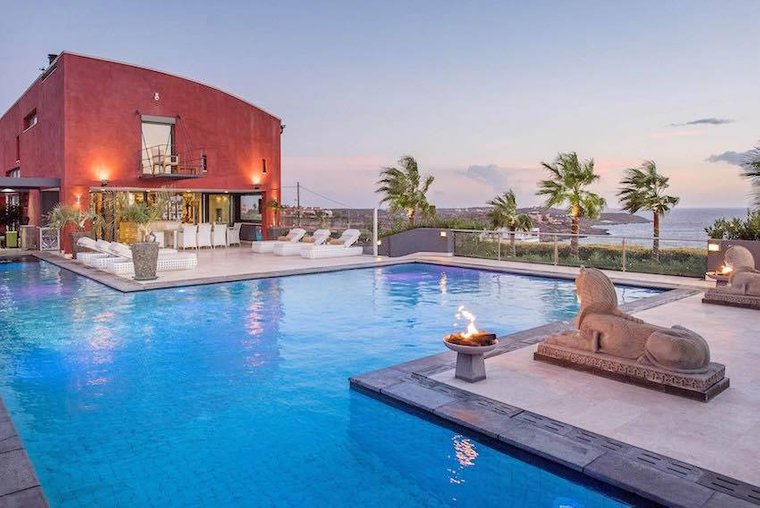 This $1M home is the perfect description of the cliche 'small but mighty'. The villa is located just 600m from the Kalathas beach and 1km from the city center in Chania. This seafront villa offers a panoramic view on a 4.000 meter square plot with 486 meter square of living space, and a balcony that is a walking distance from the beach.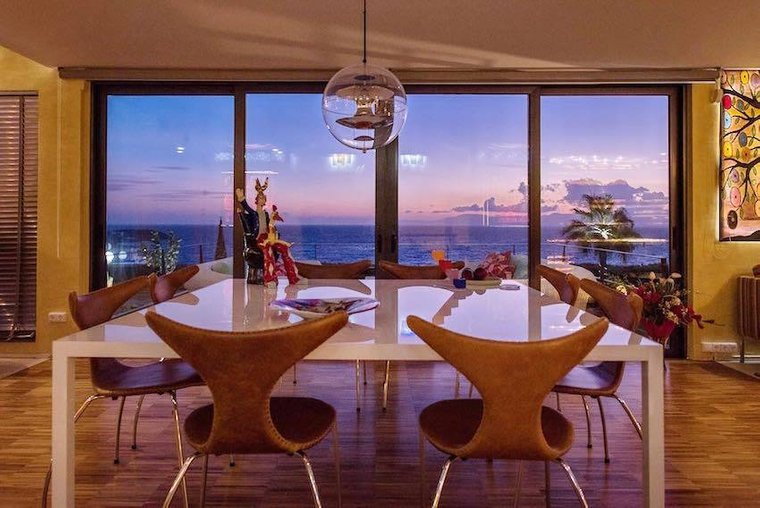 Indoors, the ground floor is designed using an open floor design. There is a grand living room with a fireplace and underground heating for surviving the cold. Upstairs, there are six ensuite master-sized bedrooms, each with a Jacuzzi.
ALSO READ: 10 Must-Visit Luxury Homes In Tanzania
Outdoors, there is a 400 meter square side terrace, including a swimming pool covering 110 meter square. There is also a carefully tended garden to complete your luxury experience.
6. Marrakech Luxury Villa (Marrakech, Morocco)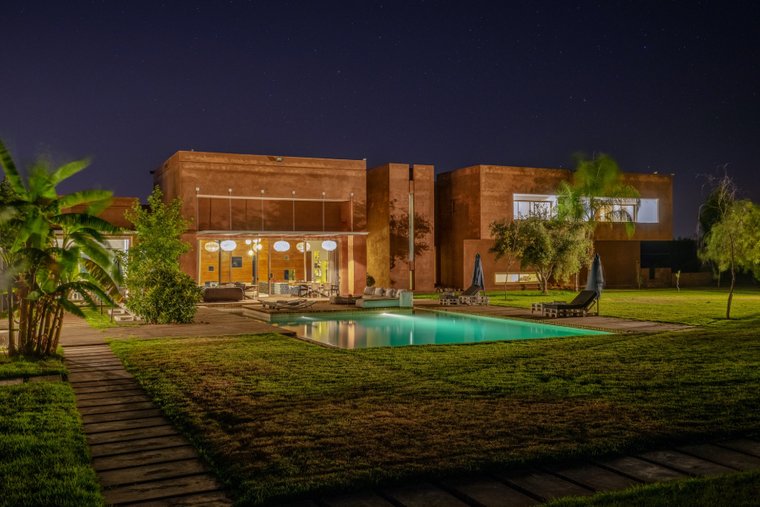 Developed by North African giants JT-Estates, this grand home towers above most houses from a 1100 meter square compound. The moment you step in, the outdoorshas exquisite details that will charm you at a glance. There is a pond of ducks, lots of ornamental trees, a barbecue area, a large heated osmosis pool, and a heated jacuzzi.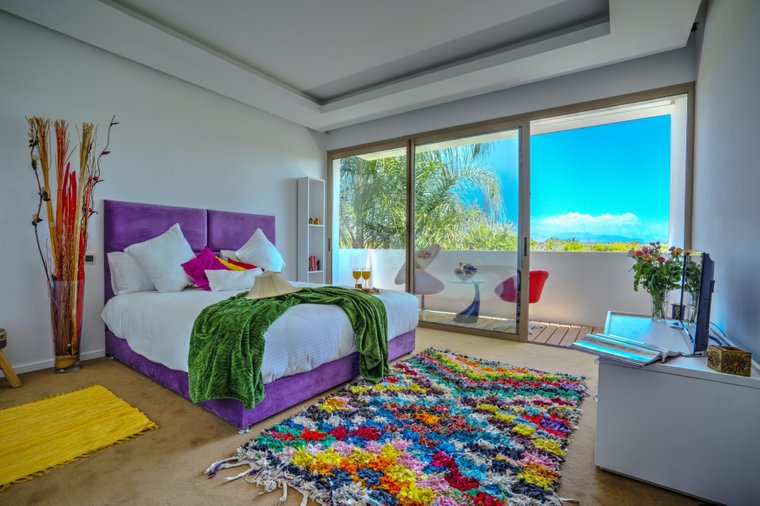 Other facilities include a sauna and a multi-sports ground (tennis, volleyball, basketball). The strategic location of the 24-hour security cameras and the serenity of the Medina area are some of the reasons why you should consider buying this $1M home.
7. BUA Villa (Lagos, Nigeria)

Located in the upscale neighborhood of Ikoyi, this is an exclusive duplex in an exclusive area known as The Residences. This home features five open-plan lounges and three semi-open kitchens which come with light cabinetry and sleek utensils. Upstairs, there are two game rooms and six ensuite master bedrooms. 
Overlooking the Atlantic Ocean, this building offers unique views of the sea that you will not get anywhere else in Lagos. To provide you with a complete lifestyle, the home comes with a gym and fitness room, and a landscaped pool.
ALSO READ: 10 Of The Best Luxury Homes For Sale In Luanda
8. Beach Front Villa (Sal Island, Cape Verde)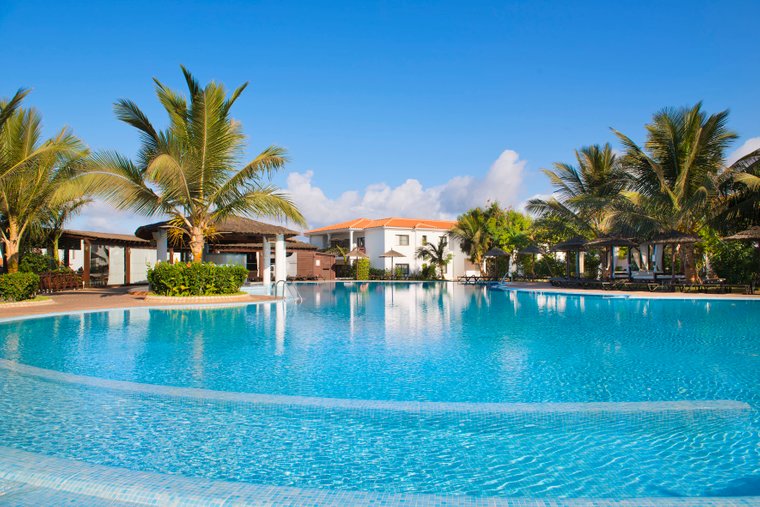 Live out your dream on the beaches of Santa Maria with this exotic $1M home. This villa is located at the heart of MELIÃ Tortuga Beach Resort and offers complete luxury, comfort, and privacy. Within the home, there is an open living and dining area, a large master bedroom with a walk-in closet, a jacuzzi, a sauna, and a gym.
Outdoors, there is a private terrace with sun loungers and a terrace with a shaded pergola for private meals. Also, there is a small swimming pool in the middle of the manicured private garden with a close view of the beach.
9. Ycona Royal Luxury Villa (Zanzibar, Tanzania)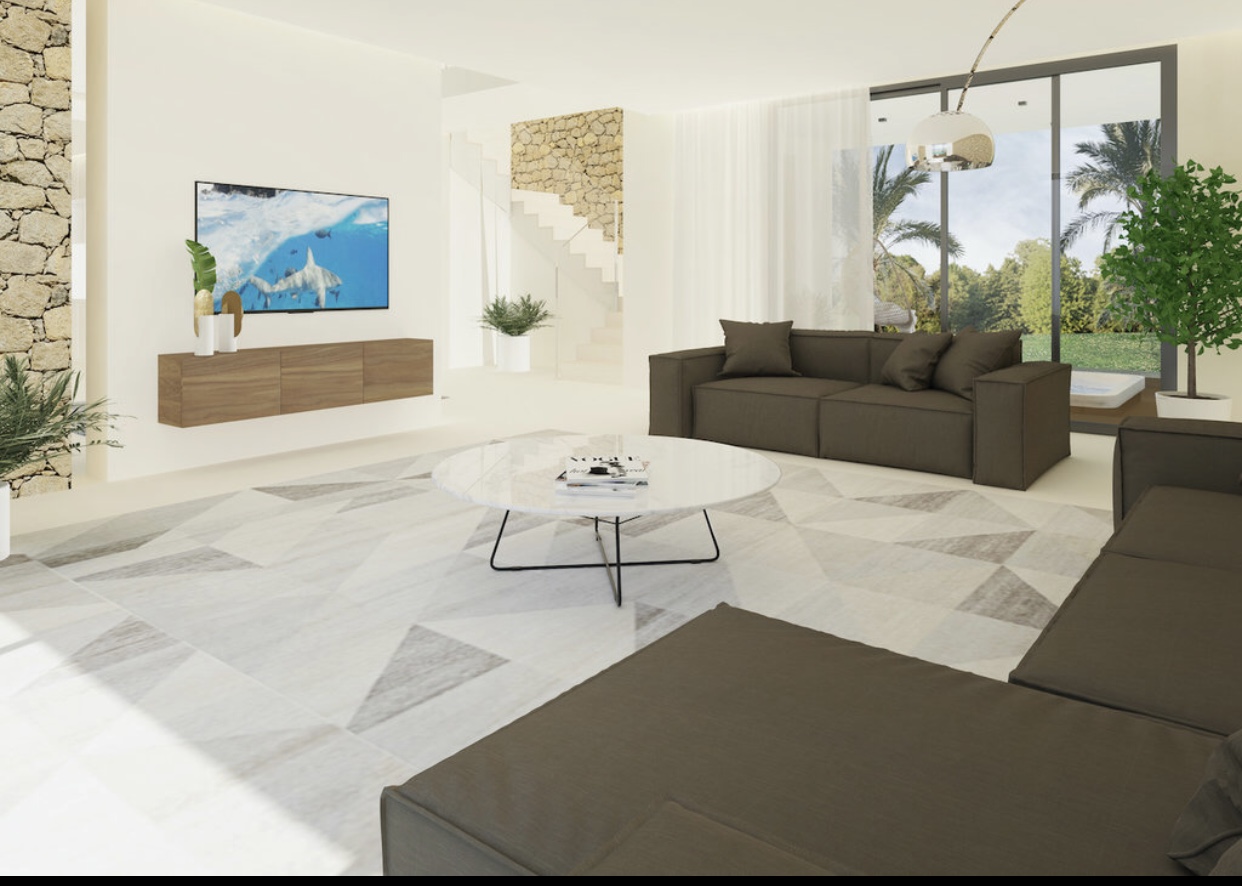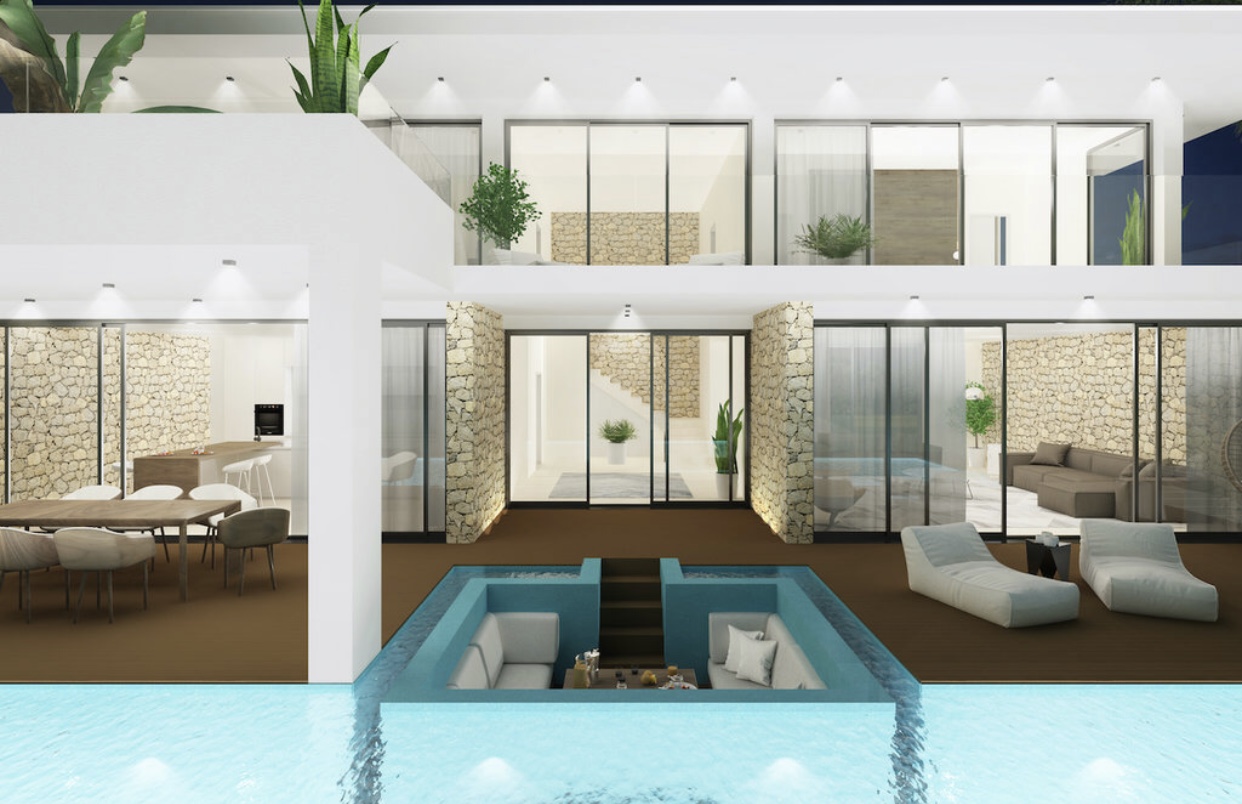 This luxury home is located within the Ycona Resort, with access to all the 5-star amenities the Resort offers. The Royal tropical villa is a must-have, thanks to the unique ocean view.
The privacy in the 1500 sqm garden, tropical blossoms, and unique palm trees is fitting for the best experience. Other amenities include a stylish Italian design outdoor and indoor, a large private pool, Jacuzzi, and solariums.
10. The Abidjan House (Abidjan, Ivory Coast)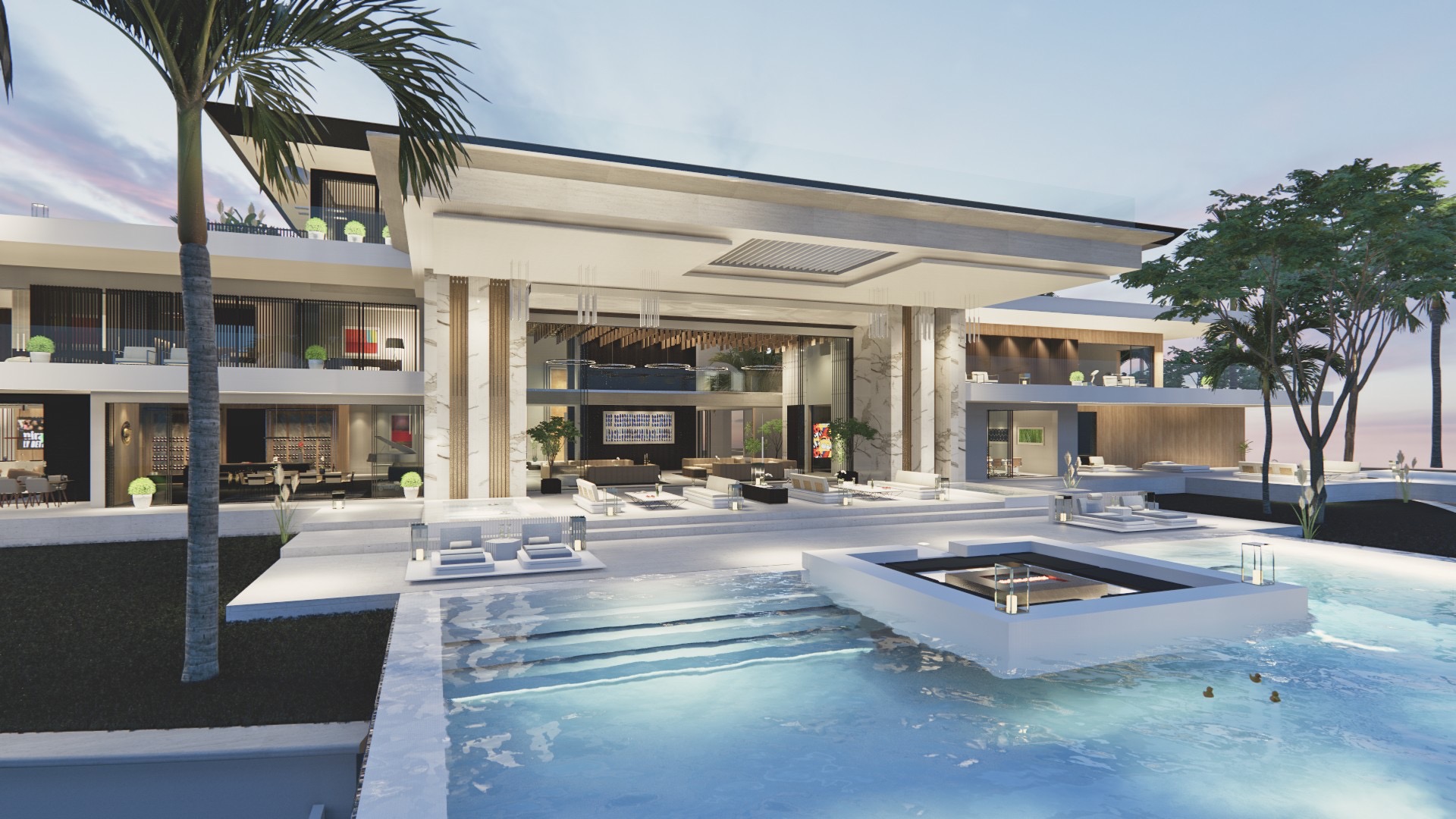 Designed by Modern Villas, The Abidjan House epitomizes the growth of the real estate industry in Africa. In terms of exterior and interior design, this $1M home has everything you will desire from a luxury home.
The entrance itself is a refreshing oasis that makes visitors feel at home immediately. There is a cool lagoon flanked by interior gardens on both sides. There is also a sculptural waterfall. 
ALSO READ: A Peek At 13 South African Celebrity Homes
The left wing contains the formal dining room just west of the designer gourmet kitchen. Behind both kitchens (gourmet and industrial) is a bar/playroom. The right wing holds other amenities including terraced garden, a mini sports complex, a jacuzzi, another bar, and a car park.

Conclusion 
One of the guarantees of luxury and affluence is owning an exotic home. Whether you're an African returning home or an African American looking to settle in the continent, the continent is replete with luxurious homes. Do you know any exotic home(s) which you feel we should have included on the list? Let us know in the comment section. 
Join African Vibes Community for more positive African news, exciting tips, and discussions.