Spotlight On 10 African Celebrity Couples Who Are Still Going Strong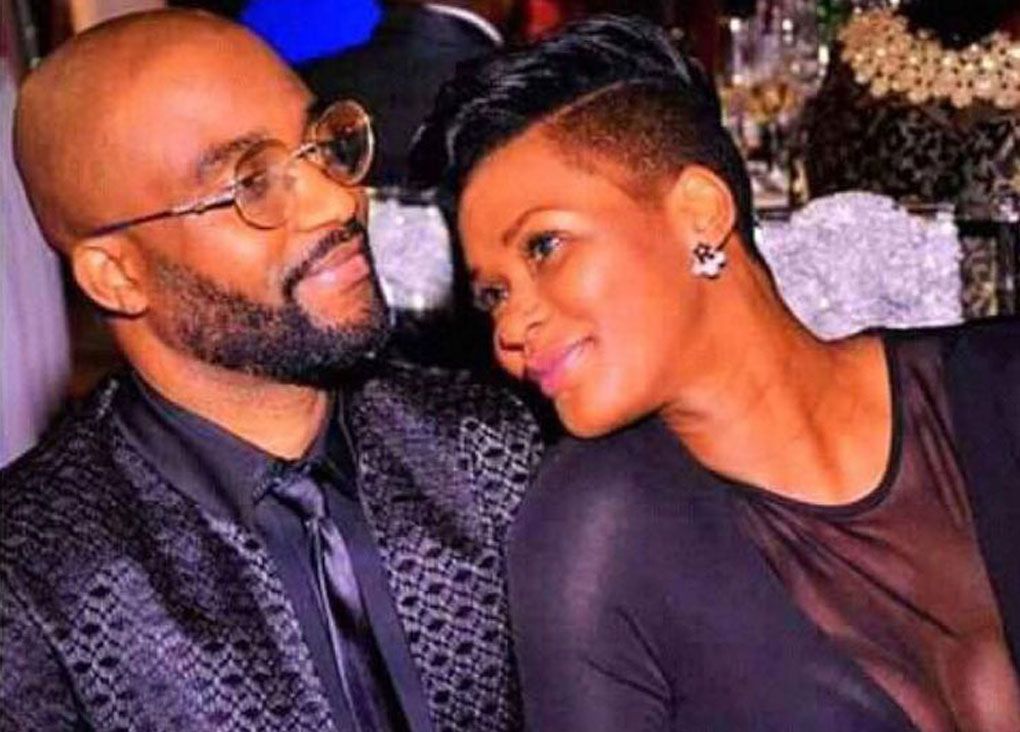 Here in Africa in the celebrity business, a fair number of family relationships experience ups and downs. To clarify, most African celebrity families are doing ok. There is always a high probability of news about a pending divorce or infidelity among various celebrities but no news on happy relationships with no drama. Many of the celebrity couples whose relationships are going strong have to walk the tightrope between love, fame, money, obsessed fanbases, and endless temptations. With thousands of people idolizing them, it takes all their self-discipline to maintain a relationship for over five years. That said, in Africa, we have several joyous couples that we ought to celebrate. 
ALSO READ: A Peek At 13 South African Celebrity Homes
10 African Celebrity Couples Who Are Still Going Strong
#1 – Nameless and Wahu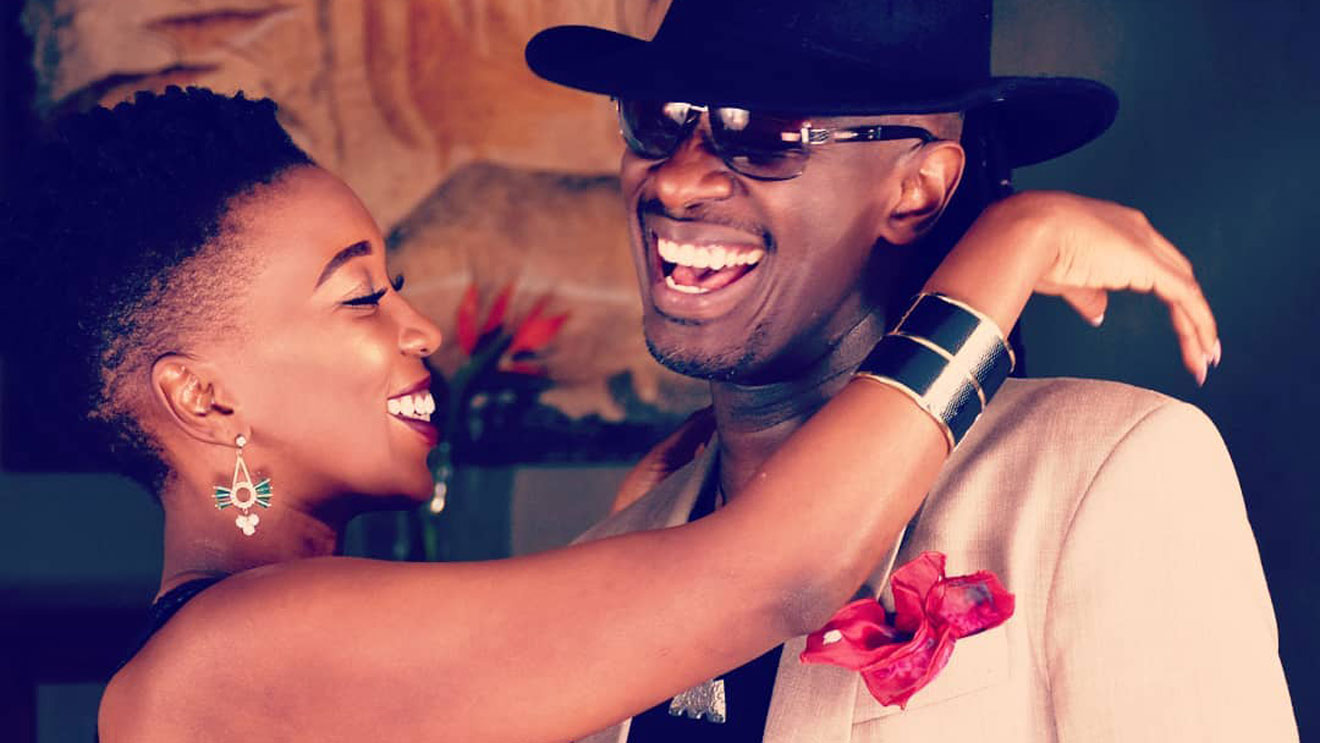 It goes without saying that Kenyan music legends Nameless and Wahu are among the top celebrity couples in Africa. This power couple Wahu and Nameless is celebrating 15 years of marriage with two beautiful children to show for it. Evidently, the marriage union of Wahu and Nameless is proof that real love does exist. The couple tied the knot on 10th September 2005 in a lavish wedding held at Lake Naivasha. Since then, they have been together through thick and thin as parents, lovers, and artists. Often seen supporting each other and expressing love for each other, they paint the perfect love picture. 
#2 – Romeo and Basetsana Kumalo
If there's one South African celebrity couple that has stood the test of time, it's definitely Romeo and Basetsana Kumalo. The two lovebirds have been together for over twenty years! They started their love affair way back in 1997. This was shortly after Basetsana won Miss South Africa, and after three years of dating, they tied the knot in 2000 and they have had each other's back since then. They have proven that one can have a soulmate, a lover, a friend, a confidant, and a best friend all in one person. More so, at least that is the colorful picture Basetsana often paints about Romeo. They have three lovely children: Nkosinathi Gabriel, born in 2005, and Emmanuel Kumalo, born in 2012. In 2014, they had another baby girl named Bontle ba Morena Jasmine Kumalo.
#3 – Amina Khalef Rikesh and Alikiba
The family life of Alikiba, a top Tanzanian singer and songwriter, is a case of love crossing borders. He fell in love with a Kenyan lady Amina Khalef Rikesh and went on to marry her. He married his Kenyan lover Amina in a breathtaking Muslim wedding held in Mombasa on 19th April 2018. A few weeks later, after the wedding in Mombasa, the two lovebirds got married in a white wedding held in Dar es Salaam.
#4 – Bobi Wine and wife Barbie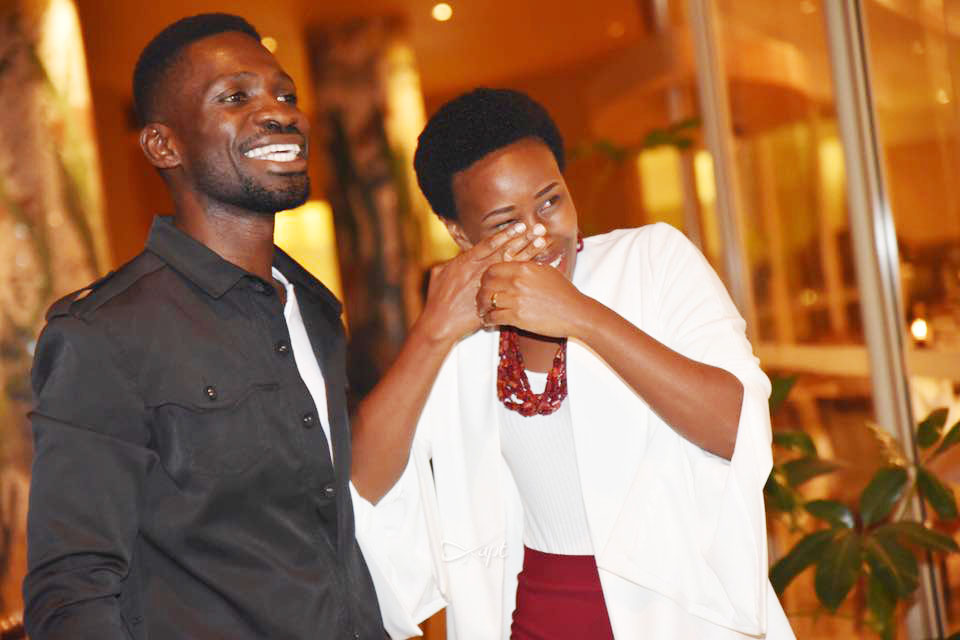 This is another power celebrity couple in Africa. Ugandan musician turned politician Bobi Wine, and his lovely wife Barbie wedded in 2011. The Self-styled 'Ghetto president' Robert Kyagulanyi, best known as Bobi Wine, seems to have the same grit in his marriage that he shows in politics. This is the 9th year of marriage with his beautiful wife, Barbara (Barbie) Itungo. They had a Christian wedding at Rubaga Cathedral in Kampala. It was a colorful ceremony presided over by Archbishop Cyprian Kizito Lwanga. Bobi Wine's love for his wife throughout the years is well known. While lesser men cower about feelings, he is not afraid to open up on social media about his wife's adoration. The couple is blessed with four children, and it seems to strengthen their bond.
#5 – P Square – Peter and Paul Okoye's Families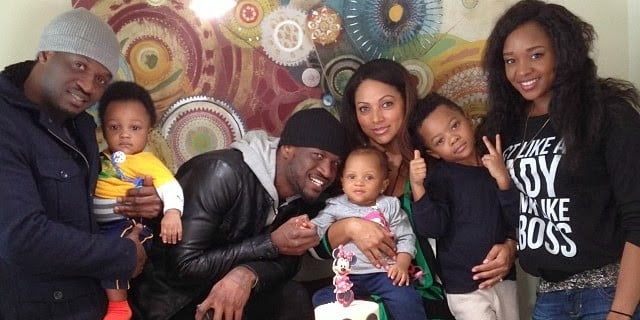 Peter and Paul are top Nigerian superstars with global fame. The Nigerian musicians, popularly known as P Square, are identical twins, but you could tell them apart by their hairdo. Paul wears dreadlocks on most occasions.  These two are living proof that love can work out for celebrities too. The twins are happily married with kids. Peter is married to Lola Omotayo. The couple has two children, a boy (Cameron) and a girl (Aliona Okoye). On the other hand, Paul Okoye is married to Anita Isama. They began their love journey back in 2004 and have three kids King Andre and his latest twins (Nathan and Nadia). This power couple 'squared' is admired widely around Africa. Time and again, it's proven difficult for African celebrities with the same statue to maintain and grow such amazing relationships and grow a loving family. 
ALSO READ: Our Top 10 Favorite African Music Videos Of The Week (August 16th)
#6 – Van Vicker and Adjoa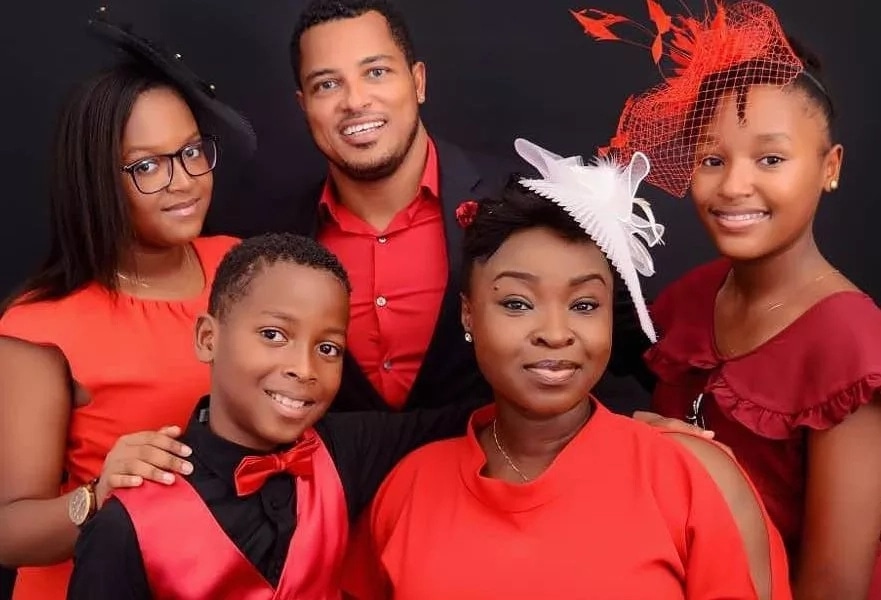 These two Nollywood/Ghallywood superstars, Van Vicker and his wife Adjoa, dated for over ten years and have been married since then. They show the world how a perfect couple should be. This celebrity couple met in 1993, long before fame and money, and has stuck together. Since then, Van Vicker has grown in the entertainment industry, making him a megastar. When they eventually got married in 2003, Van Vicker's career had already blossomed. This couple's dedication to each other made him the megastar he is today. The couple is blessed with three children. 
#7 – Fally Ipupa and Nana Ketchup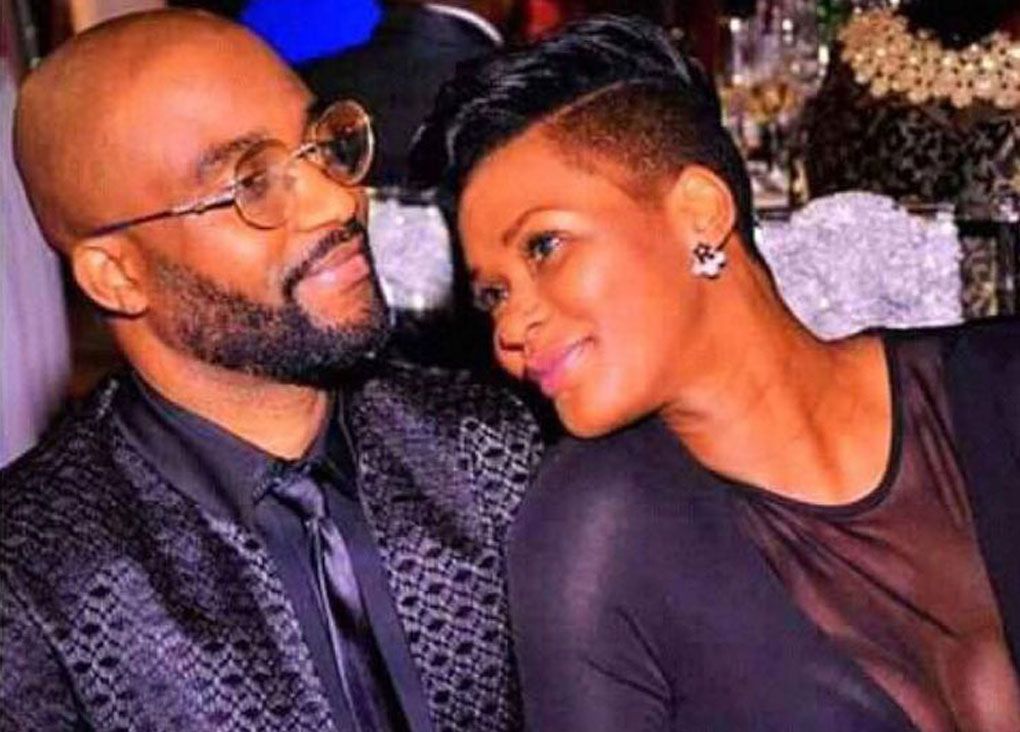 Fally Ipupa, a Congolese superstar, is currently married to his lovely wife, Nana Ketchup. Together they have three children: Marcosins Ipupa, Vincenzo Ipupa, and Jayden Ipupa. When asked about his wife, Fally said "I knew the mother of my children when I was nothing at all, just a young ordinary little musician, amateur Kibinda. Fally Ipupa and Nana Ketchup have been crazy in love for quite a long time. In fact, in most of his songs, you will hear him dedicating some poetic messages to the mother of his children. 
Nana reiterates Fally's words. She says Fally was still a simple dancer when they met, but she believed in him from the beginning. Today, she accompanies him to all his concerts and important events showing her outstanding support even after becoming a megastar. 
#8 – James and Daniella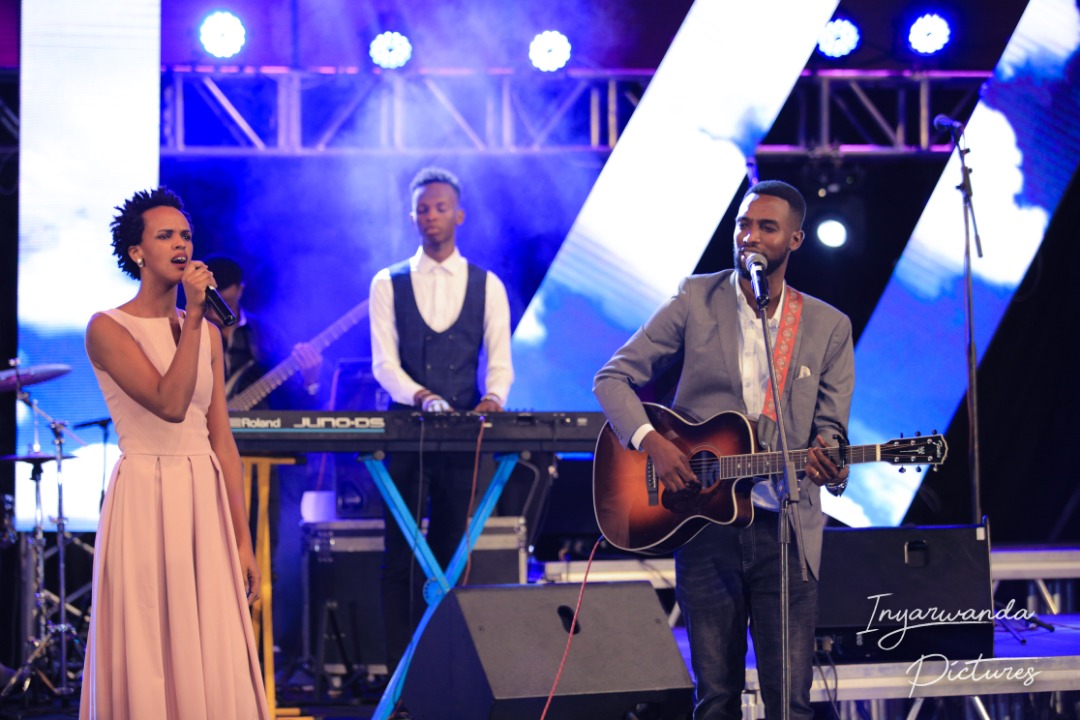 With just two songs to their name, gospel duo, James, and Daniella Rutagarama are the ultimate Rwandan couple. Known merely as James and Daniella, they are already a household name in Rwanda's music scene. Consequently, their uplifting songs, Mpa amavuta, and Nkoresha elevated their status so quickly. The couple has been married for four years and has been blessed with two children. They are also members of several choirs such as Joyous Melody of Four Square Church, Kimironko, and the popular gospel choir, True Promises.
#9 – Pierre- Emerick Aubameyang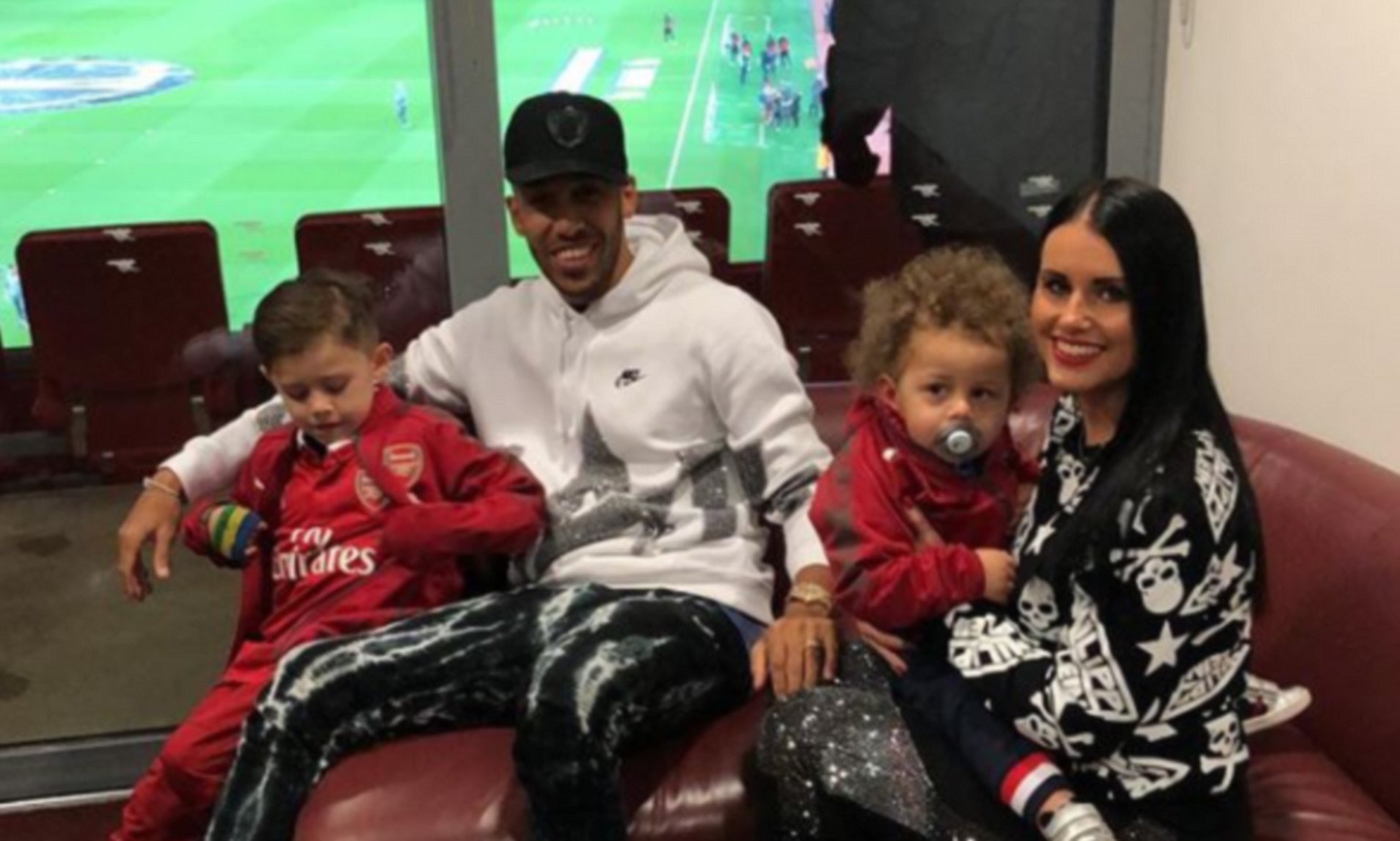 Aubameyang, or Auba, as he is fondly known, has been with Alysha for about a decade. The Arsenal striker has a worldwide fanbase, and it is hard not to like him. Auba and Alysha started dating 'officially' in 2011 when he was at St. Ettiene. Alysha has been with him in all his success from France, Italy, Germany, and now in England. They have two sons, Curtys and Pierre, born in 2011 and 2016, respectively.
#10 – Young Kay and Tina Kendricks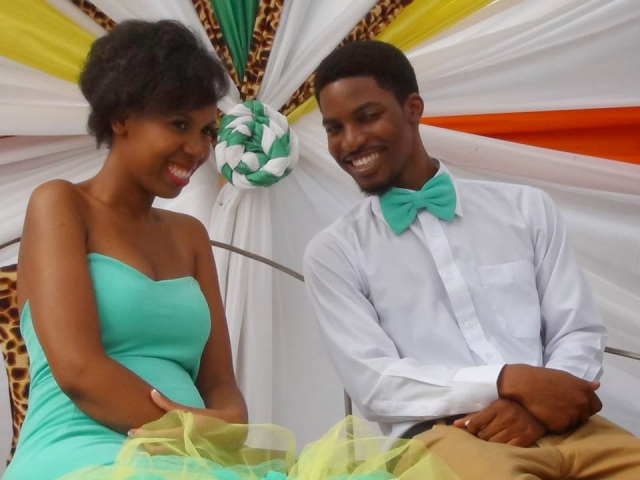 This amazing celebrity Malawian couple has recently been making headlines because of their star-studded engagement ceremony. The lovebirds have been dating for 5 years. Young Kay being a rapper, and Tina a supermodel; they show us what love is in all its glory.
Final Thoughts 
Celeb marriages are mostly showbiz, and it's a chaotic front in the limelight. It is evident in marriages like Lerato Kganyango (South Africa), Diamond Platinumz (Tz), Vera Sidika (Kenya), among others. However, the mentioned celebs give love a good name. Some of them have seen their fair share of troubles, but they have overcome it all. They show us that love can take you so far, but you need sheer tenacity and unbreakable bonds the rest of the way. So, tell us, which is your favorite couple in your country?