20 African Changemakers Leaving Their Mark On History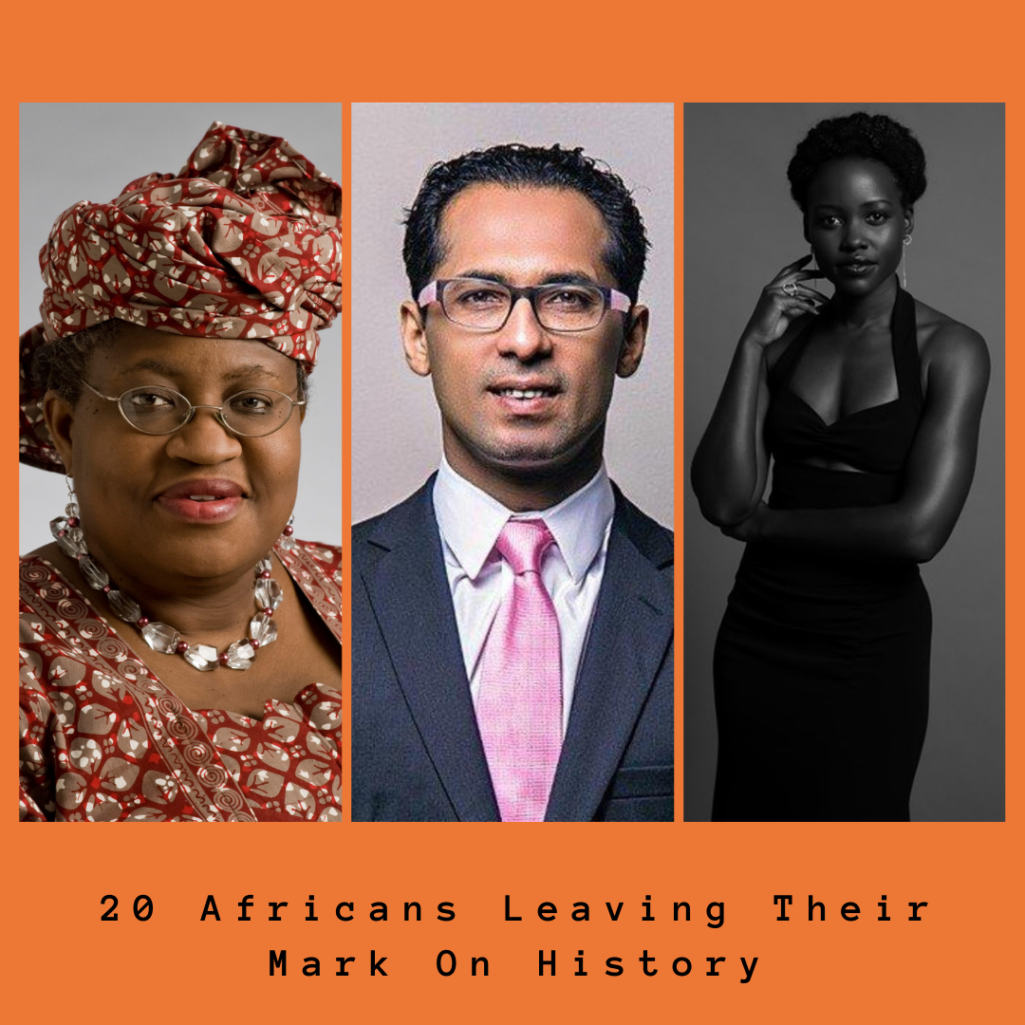 Every generation, race, and country has its changemakers. These are ordinary people doing extraordinary things against all odds to leave a dent in history. Although the media is always awash with Africa's negatives, African changemakers are eager to change the narrative.
We all know too well that bringing about any form of change is hard, whether you're fighting climate change like Greta Thunberg or racism like Zulaikha Patel. But not all change-makers go through the same ordeal. Some have had a steeper hill to climb. This is the story of many African changemakers.
African changemakers are celebrated less compared to their peers from other parts of the world. Also, in most cases, these brave men and women have little resources at their disposal to bring about the change they want to see in their country or globally.
If by some twist of faith and incredibly hard work they make it to the world's pedestal, their battle has just begun. Standing right in front of them like the Great Wall of China is the low expectation fanned by the inaccurate representation of the African race by western media.
ALSO READ: African Vibes List Of African Billionaires Of 2022
This makes their work twice as hard, but also twice the charm when these indefatigable men and women brave the storms to carve their name on history's hall of fame. Here are 20 African changemakers whose contributions to history cut across all works of life from humanitarian services to technology.
#1. Ngozi Okonjo-Iweala – Nigeria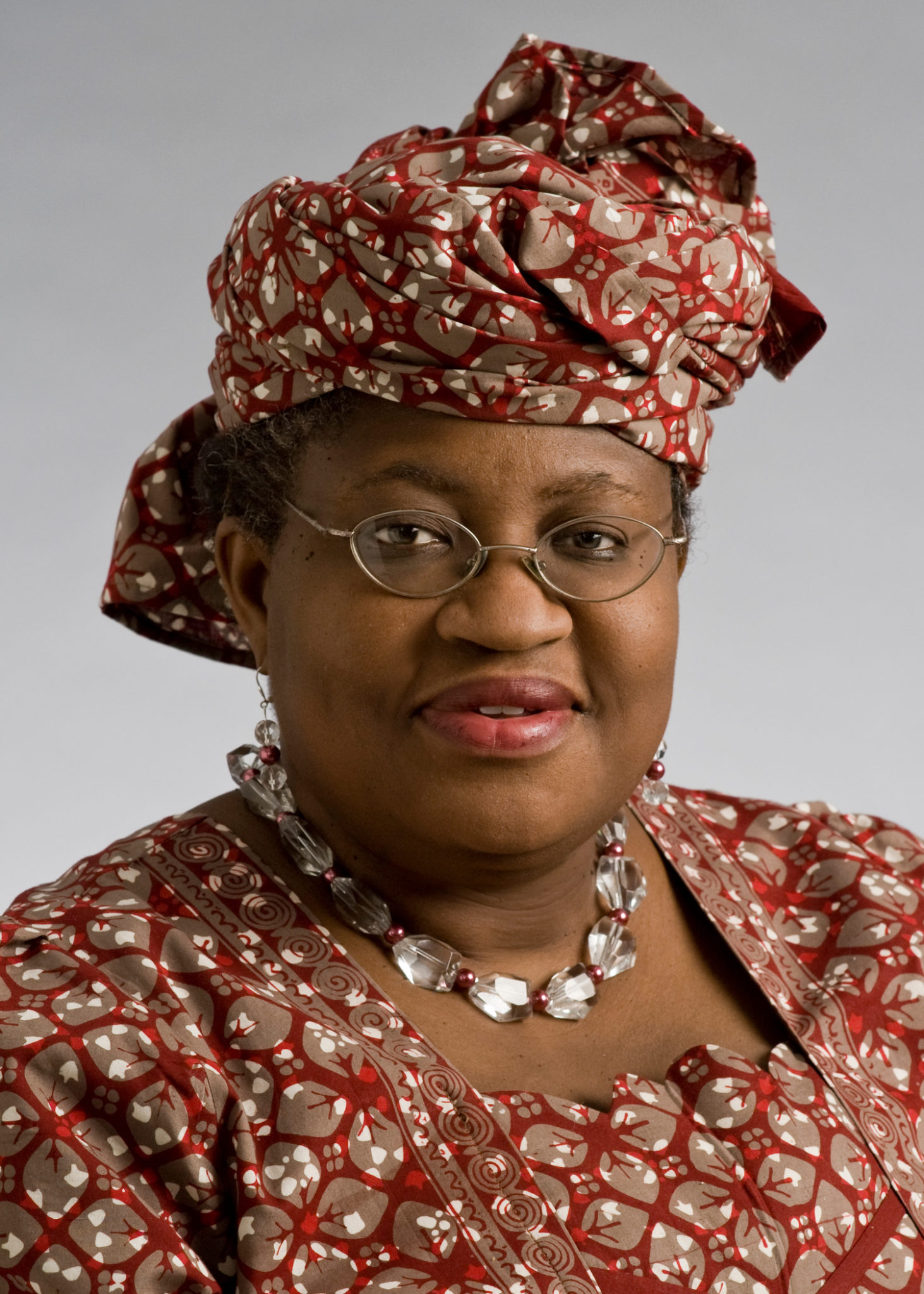 The Director-General of the World Trade Organization needs no introduction. As the first woman and first black woman to hold the position, Dr. Okonjo-Iweala has clearly made history. The astute economist (and more) has a trail of accomplishments both within and outside the government. She held the position of Finance Minister (twice) in her home country, Nigeria.
During this time, Okonjo Iweala successfully negotiated Nigeria's debt relief to the tune of $30 billion. She equally served as the chair, co-chair, and board member of many prominent organizations including GAVI, International Monetary Fund, Twitter, Rockefeller Foundation, etc.
ALSO READ: How Ngozi Okonjo Iweala As WTO Director General Can Benefit Africa
She's a recipient of several awards including the Finance Minister of the Year award and the Forbes African of The Year award. Dr. Okonjo-Iweala has not only become one of the most prominent African changemakers, she is a role model to women across the continent.
#2. Denis Mukwenge – Democratic Republic Of Congo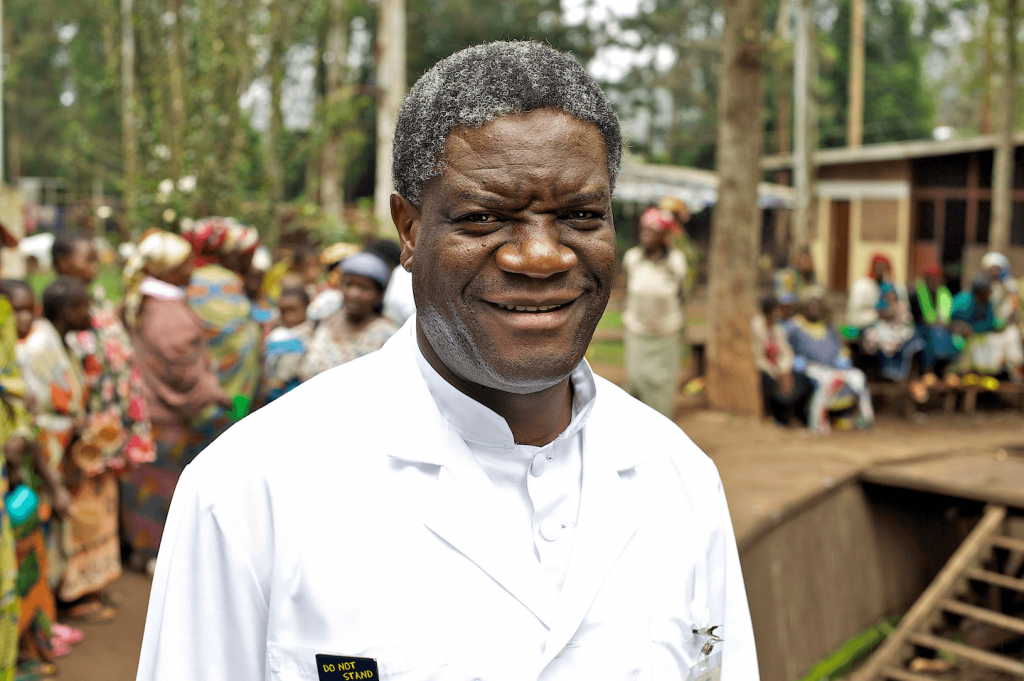 Dr. Mukwenge is one of few Africans to have won the Nobel Prize. He founded the Panzi hospital in Bukavu, DRC, where he treats women who have been victims of sexual violence. The African changemaker is recognized both in his home country and internationally for his fight to end sexual violence against women.
Dr. Mukwenge received the Nobel Peace Price in 2018 and uses his position to create awareness of sexual violence against women, especially in war-torn countries like the DRC.
Dr. Mukwege continues to practice in his home country amidst several life threats and an assassination attempt. His life's work is captured in the movie "The man who mends women: The Wrath of Hippocrates", released in April 2015.
#3. Elon Musk – South Africa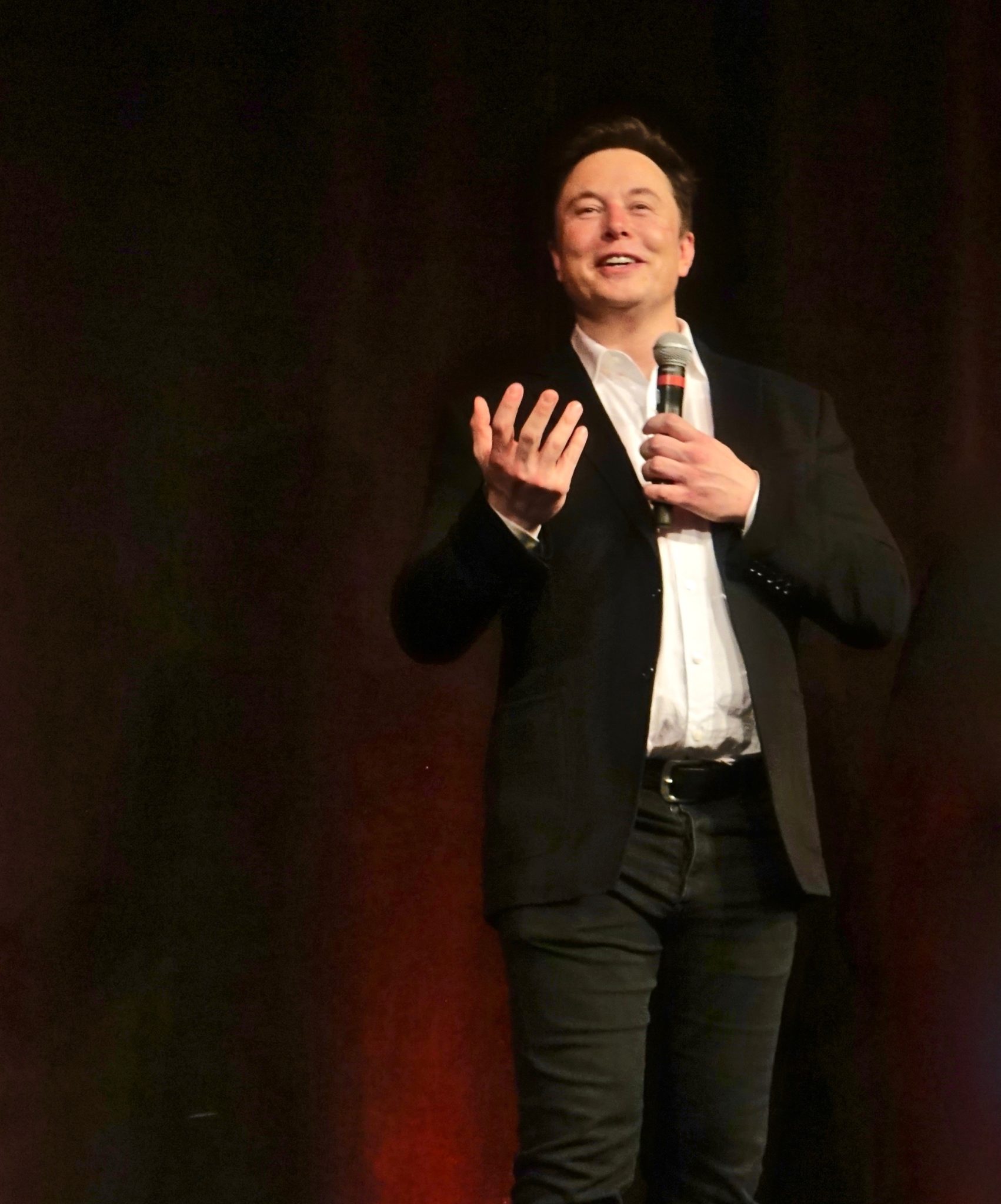 The South African-born technologist and serial entrepreneur is popular for his bold visions and disruptive mindset. His tenacity and brilliance have brought about a lot of transformation in the tech industry. From changing the way we make online payments through PayPal to making the dream of a commercial space flight possible with SpaceX, Musk is only scratching the surface.
Elon Musk is perhaps best known for his company Tesla, an electric car company he founded in 2003. Musk now lives in the USA where he continues to transform the face of technology, one new invention at a time.
ALSO READ: 😲 Elon Musk Is Building Technology So You can Do This With Your Brain
The African changemaker is not leaving Africa behind in his technological drive. One of his companies, Starlink is working towards connecting more Africans to the Internet. It has already received approval from some African countries.
#4. Strive Masiyiwa – Zimbabwe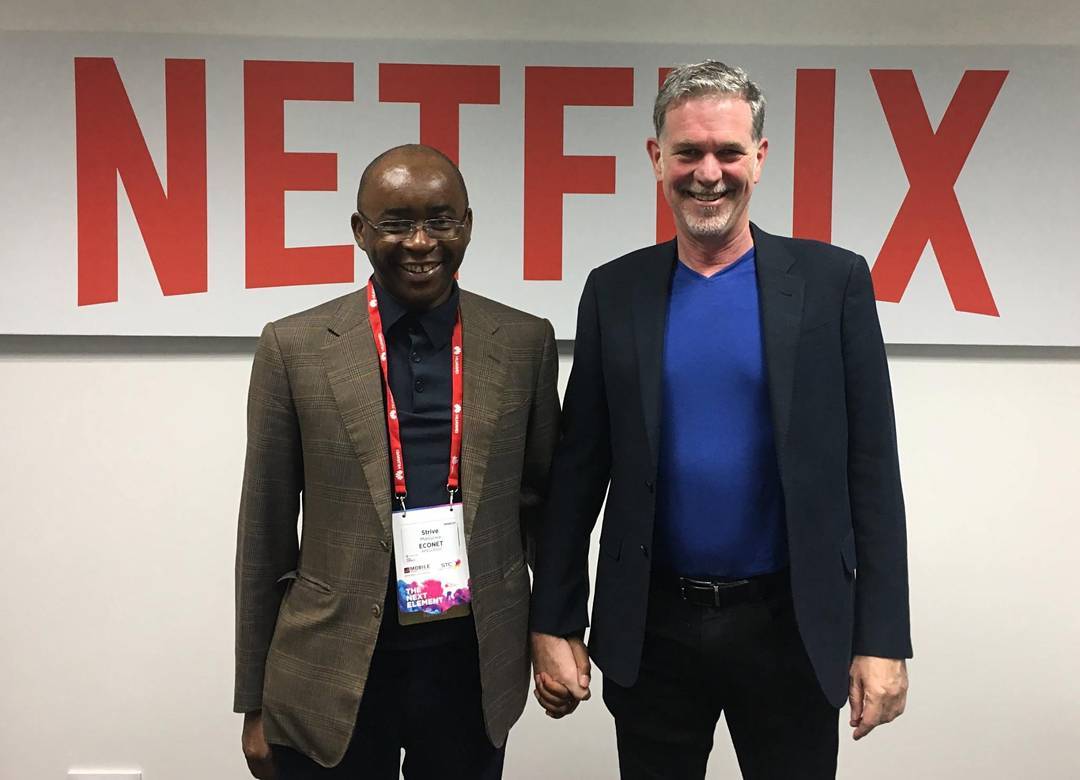 Businessman and philanthropist, Strive Masiyiwa, is one African changemaker that is passionate about African youths. The Zimbabwean national founded one of Africa's native telephone companies, Econet Global. Today, the company operates in Africa, East Asia, South America, Europe, and Australasia.
Econet has since grown to become a parent company with several subsidiaries. However, Masiyiwa is not only leading the way in business but in philanthropy as well.
Mr. Masiyiwa and his wife co-founded the Higherlife Foundation which caters to the needs of orphans across Africa. However, his philanthropy extends beyond orphans alone. Makiyiwa also mentors young Africans that will someday take over the face of business in Africa and beyond.
#5. Mo Ibrahim – Sudan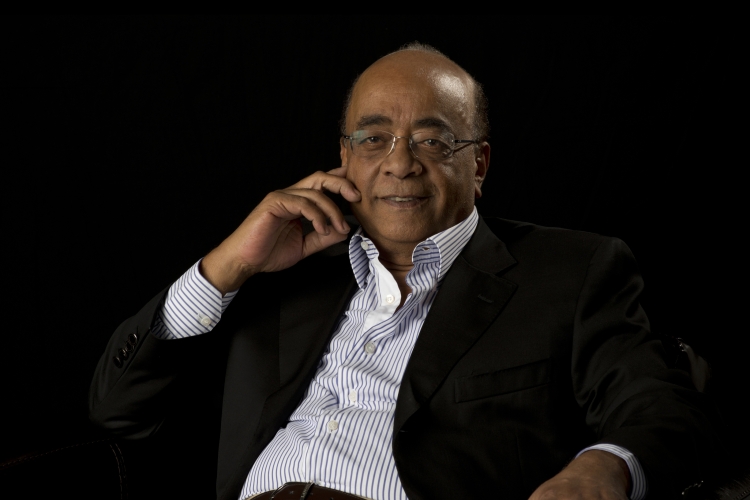 Mr. Mo Ibrahim started a career in the telecom sector before founding his own company Celtel in 1998. He later sold the company in 2010 making a huge fortune. Ranked among the 100 most influential Black Britons in the UK in 2008, Mo Ibrahim has continued to push for a better Africa via his foundation, the Mo Ibrahim Foundation.
The Foundation outlines two major criteria for appraising leadership in Africa. These are the Ibrahim Index of African Governance and the Ibrahim Prize for Achievement in African Leadership.
The foundation also offers scholarships to African students in international development, governance, and business. Mo Ibrahim is not only an African changemaker but also continues to be a strong voice in shaping Africa's image both within and outside the continent.
#6. Tewolde GebreMariam – Ethiopia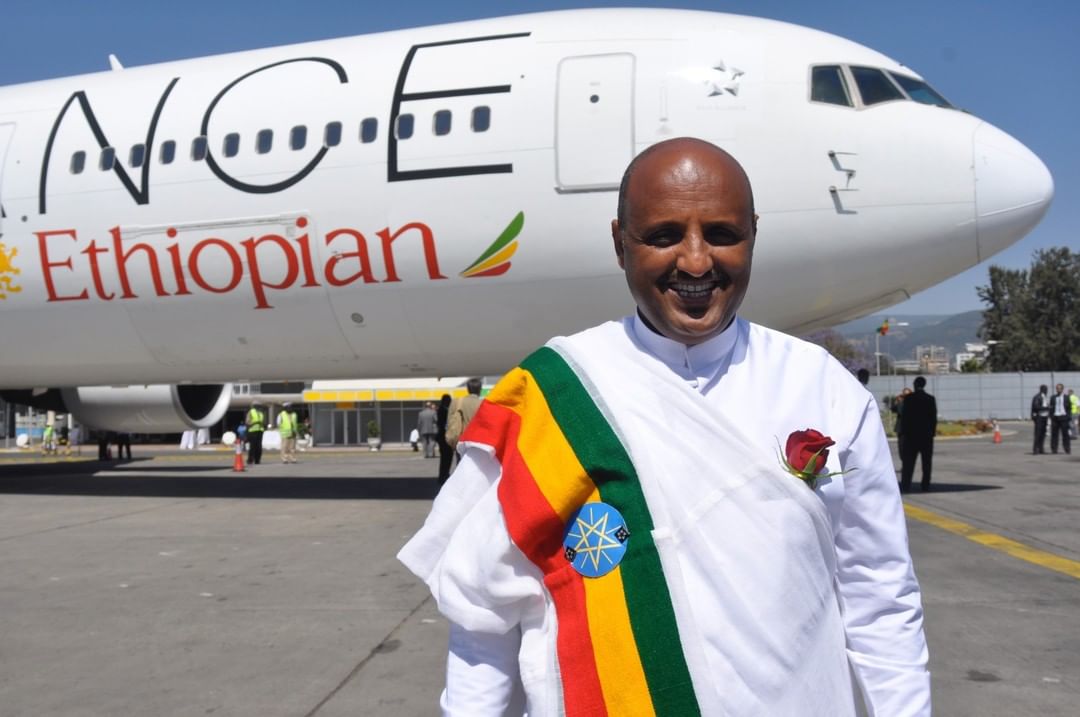 When it comes to leadership, few do it like the Group CEO of the largest Airline in Africa, Ethiopian Airlines. Tewolde GebreMariam became the CEO of Ethiopian Airlines in 2011 after holding a number of leadership positions within the Airline. In the span of 10 years, Mr. GebreMariam's leadership scoreboard shows that he's nothing short of an exceptional leader.
Consequently, he has several awards and recognitions including the African CEO of the Year, Best African Business Leader, The Airline Strategy Award for Regional Leadership, Most Influential People of African Descent, Airline Executive of the year Award, Africa's Business Man of the Year Award and The Most Gender Focused CEO Award for his role in empowering women. He was also voted among the 100 most influential African twice.
#7. Vera Songwe – Cameroon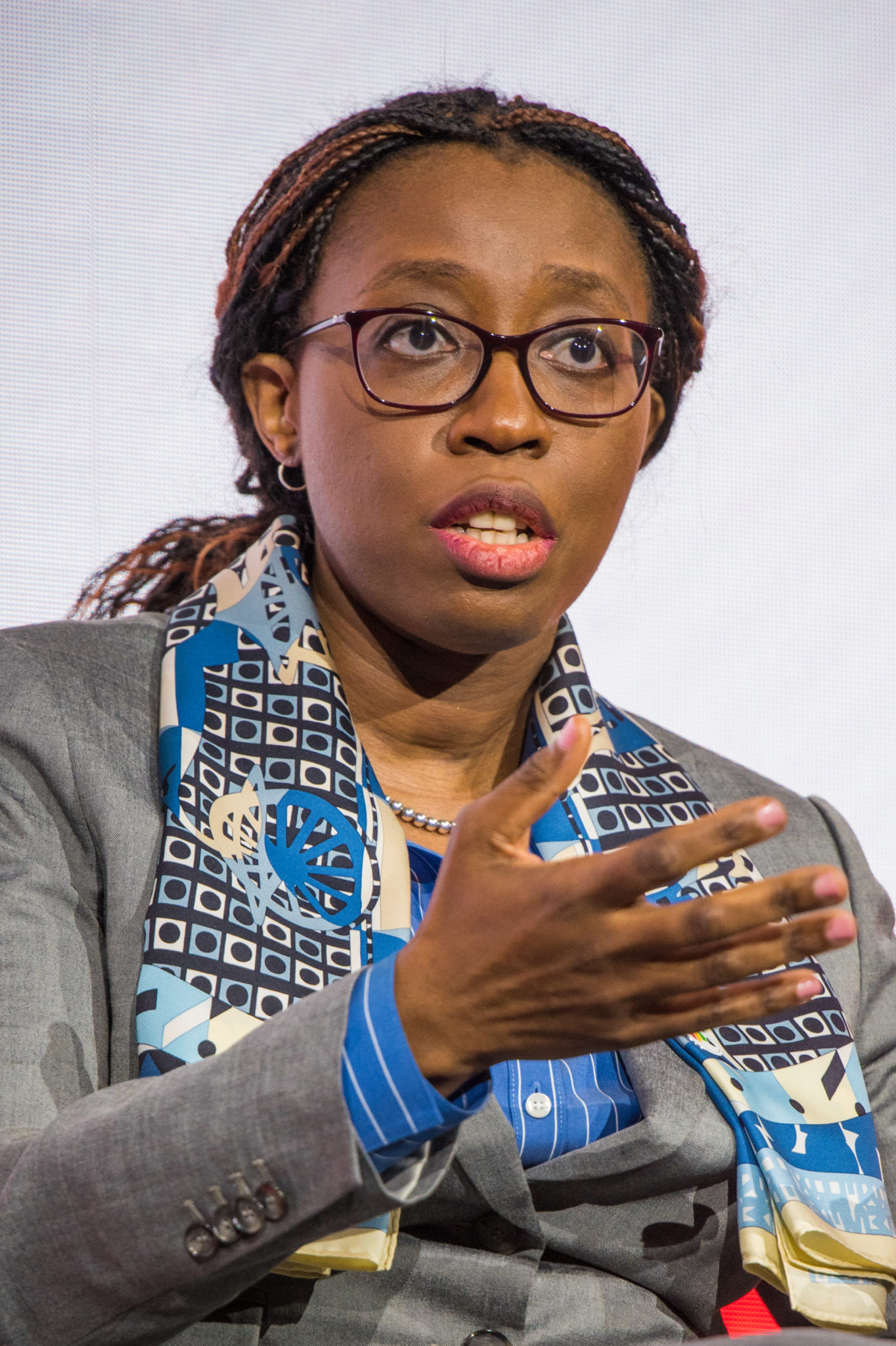 Songwe is the United Nation's first female Under-Secretary-General and Executive Secretary of the Economic Commission for Africa. This position makes her the highest-ranking UN official in the region. Prior to this, Ms. Vera worked with the World Bank, serving in a number of executive and advisory positions.
She has been recognized by both Jeune Afrique and the New African Magazine as one of the 100 Most Influential Africans. Forbes also listed her among the 50 Most Powerful Women In Africa. Additionally, Vera Songwe is also a Senior Fellow at the Brookings Institute.
#8. Mohammed Dewji – Tanzania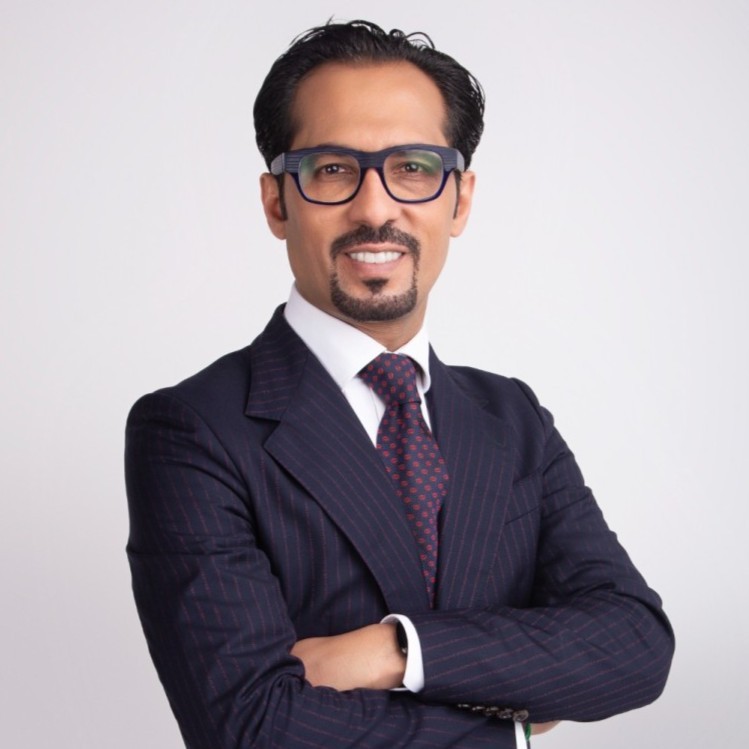 Next on our list of African changemakers is Tanzanian businessman, politician, and philanthropist, Mohammed Dewji. He is the CEO of MeTL Group, one of the largest conglomerates in Tanzania. Mr. Dewji after taking over the business has steered it to new heights. However, his business prowess is just one side of him, he's also a giver. The Mo Dewji Foundation serves as the ladle with which he gives back to the community.
Via the foundation, the billionaire philanthropist has sponsored the development of schools, the healthcare system, and the provision of clean water. He also founded an NGO, Singida Yetu, with the aim of improving the lives of the citizens of Singida. Dewji is also one of three African billionaires who have committed to giving half of their wealth to philanthropy by signing the Giving Pledge.
#9. Moustapha Cisse – Senegal
Cisse leads the Google Artificial Intelligence research team in Accra, Ghana. The Senegalese took an interest in the field of artificial intelligence during his undergraduate studies in Senegal. Cisse then went ahead to further his studies in Machine learning before being hired to work at Facebook Artificial Intelligent Research. From there he was again hired to head Google's first AI Lab in Africa.
Dr. Cisse holds an axiological view of AI believing that it can be used in a positive way for a better society. He also founded the African Masters of Machine Intelligence, a program that aims to draw out young African talents and train them in the field of AI. This reinforces his belief that Africa needs more native researchers that will use AI to better their societies.
#10. Fatou Bensouda – Gambia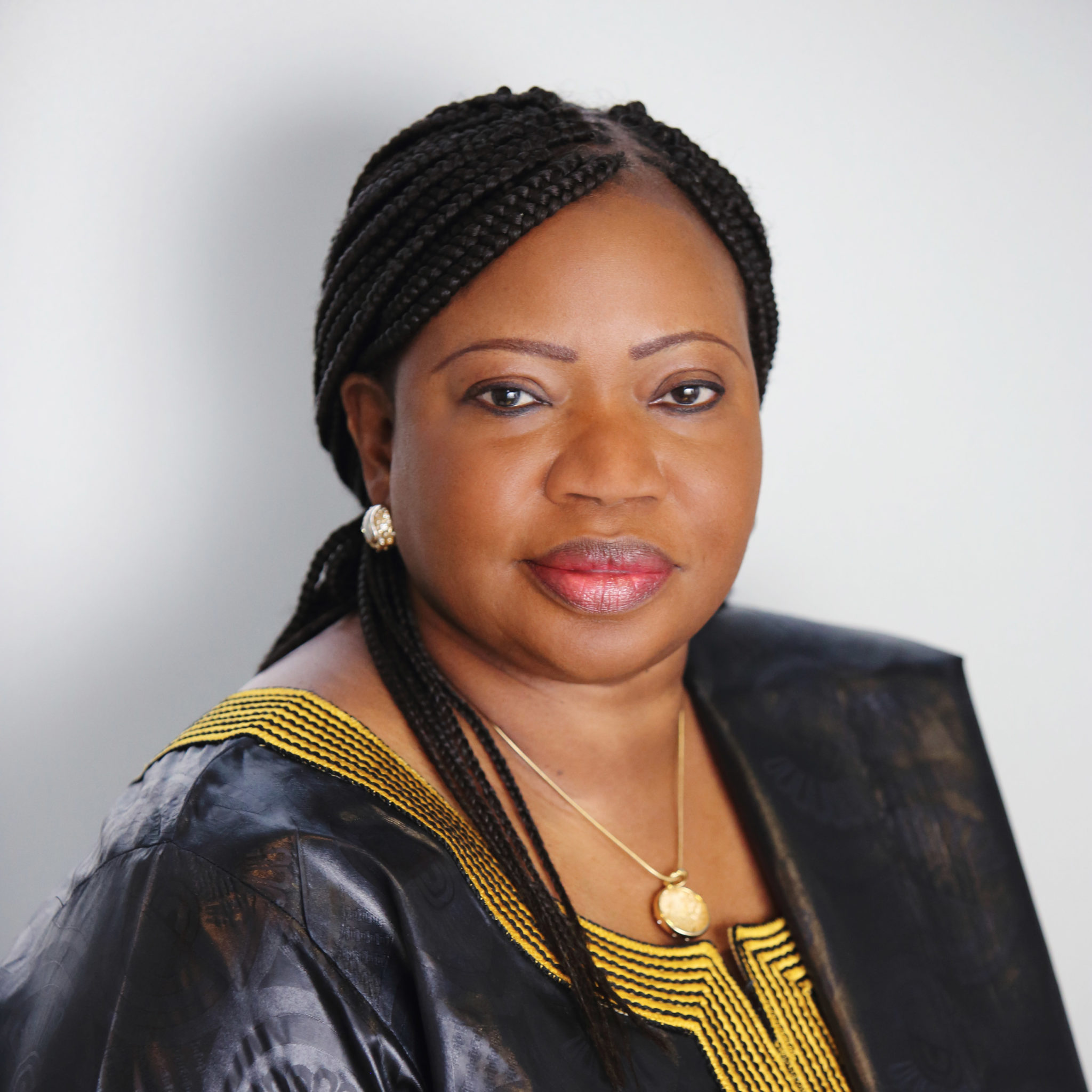 Mrs. Fatou Bensouda is a Gambian lawyer who rose to the rank of Chief Prosecutor of the International Criminal Court (ICC) in June 2012. Prior to that, Fatou served as the Deputy Prosecutor of the ICC after winning the election with an overwhelming majority. She also worked at the International Criminal Tribunal for Rwanda as the Senior Legal Advisor and Head of The Legal Advisory Unit.
She is also the Minister of Justice and Attorney General in her home country, Gambia. Mrs. Fatou is a member of the Gambian Bar Association and The Nigerian Bar Association. Her role in pursuing justice earned her a spot in the Time magazine 100 most influential people in the World in 2012.
#11. Lihan Omar – Somalia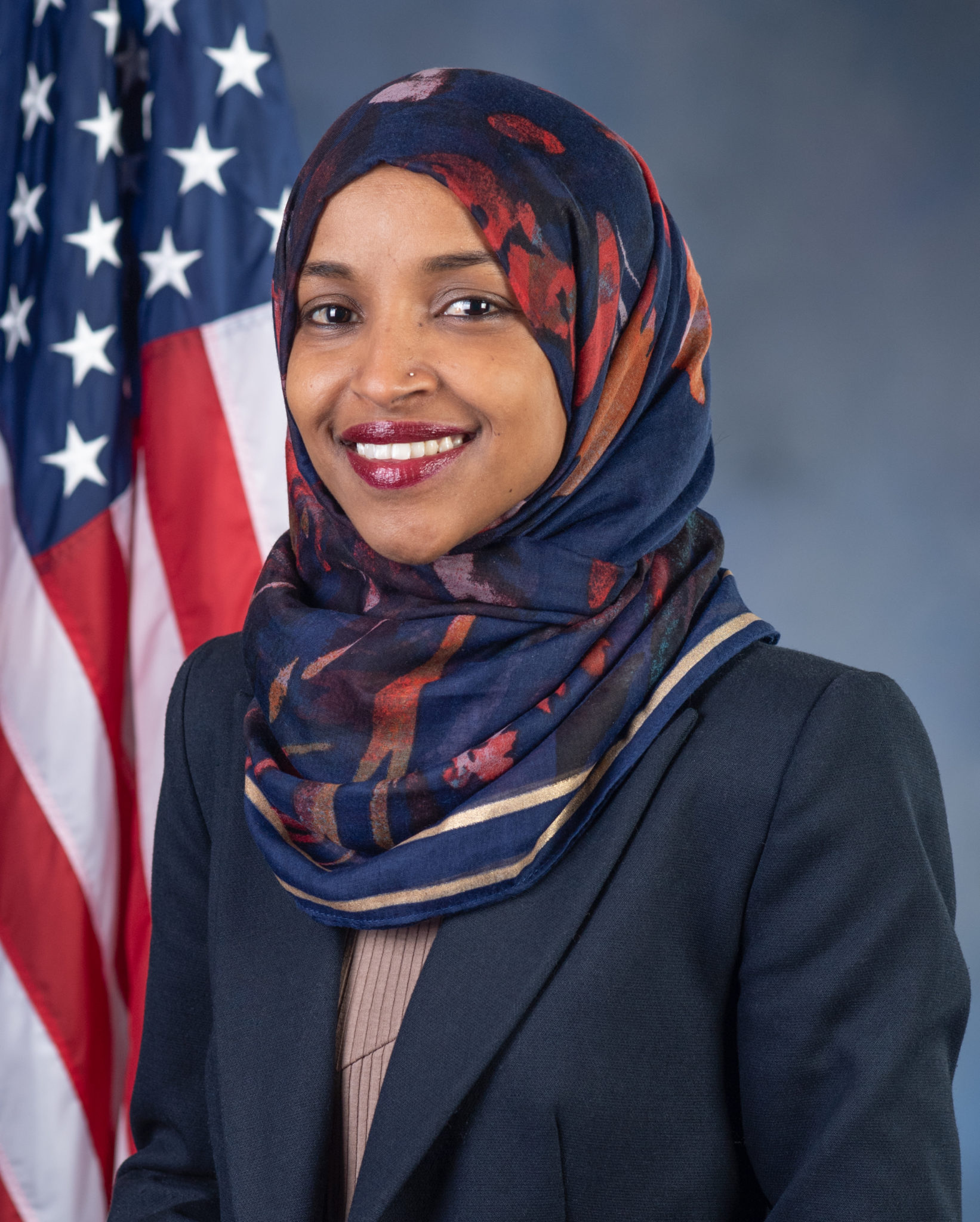 Congresswoman Lihan Omar went from seeking asylum in the US in 1995 to the US House of Representatives in 2019. Making her the first Somali-American and first Black woman to represent Minnesota. She is one of only two Muslim women to be elected to the US congress. Omar who majored in political science and international studies started her career as a nutrition educator at the University of Minnesota.
She had a brief stint with politics in 2012 and 2013 during which she served as campaign manager and policy adviser. In 2017, she was voted in as the first Somali-American legislator in the US and authored 38 bills during her tenure. In 2018, Omar won yet another election to represent the people of Minnesota's 5th district in Congress. She was re-elected into Congress in 2020 and will continue serving her people's interest until 2023.
#12. Gregory Rockson – Ghana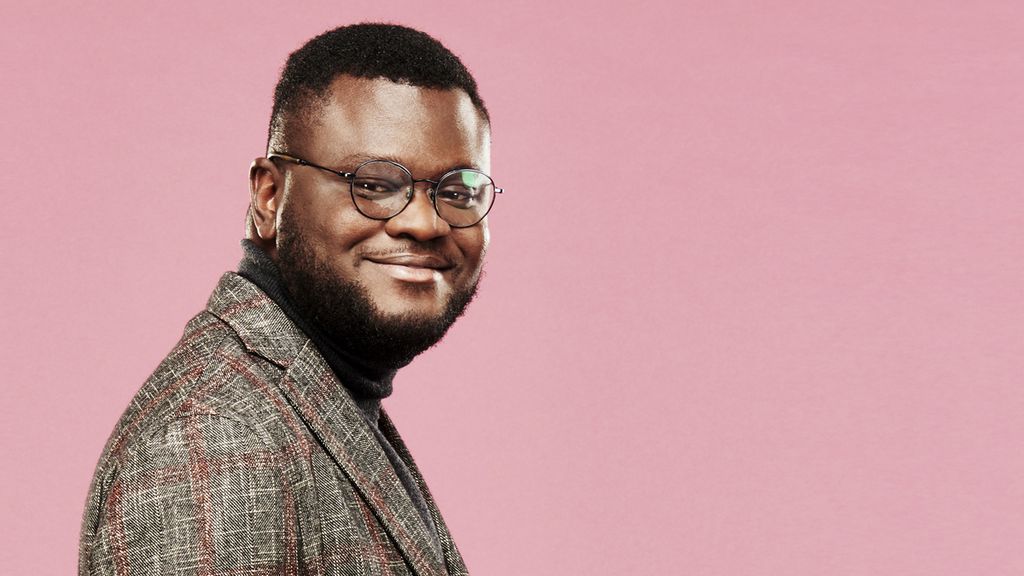 Mr. Gregory Rockson majored in Political science while in University. But his dream of solving Africa's healthcare problem started long ago. Growing up, Gregory suffered from thoracic scoliosis and he recalls how difficult it was for his parents to get the drugs he needed. A few years down the line, Gregory had an idea to improve patient's access to drugs based on his own experience.
This idea was what led to the birth of mPharma, a company he co-founded in 2013 while still a final year student in the University. Today, mPharma offers its services to 850 pharmacies and drug stores in 6 African countries. It also partners with 155 hospitals to provide affordable and easy access to drugs for more than two million patients.
#13. Nassef Sawiris – Egypt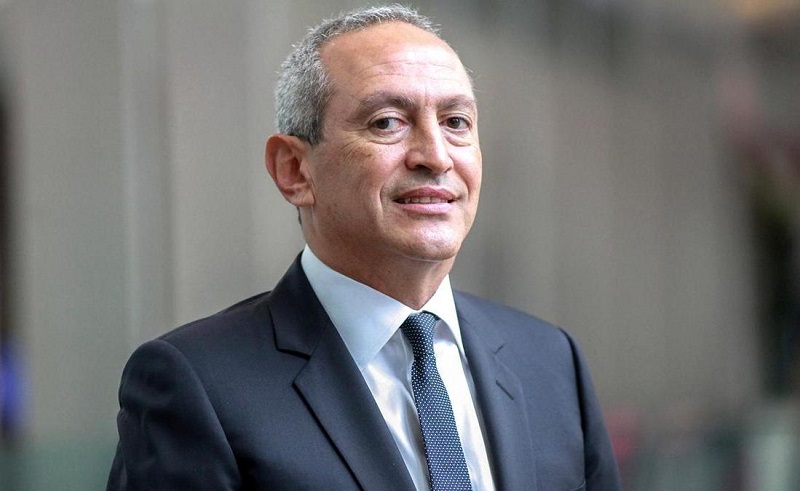 Mr. Nassef Sawiris is an Egyptian businessman and CEO of one of the most versatile companies in Africa, Orascom. After taking over as the CEO of the company, Nassef transformed it from a budding local company into the first multinational corporation in Egypt. Orascom has diversified into many sectors of the economy including telecom, production, and tourism. However, construction remains the focal point of its businesses and has gained quite a reputation. Orascom construction industry is among the top construction companies in Egypt and operates in over 25 countries across the world including the US and Europe.
Nassef runs the largest fertilizer-producing plants in the world and also owns a stake in different companies including Madison Square Garden Sports and Lafarge. He is also a board member of NASDAQ Dubai and Addidas. Nassef Sawiris stands tall amongst African businessmen who have made an impact in their niche and proven that companies native to Africa can compete on the world stage.
#14. Tidjane Thiam – Cote d'Ivoire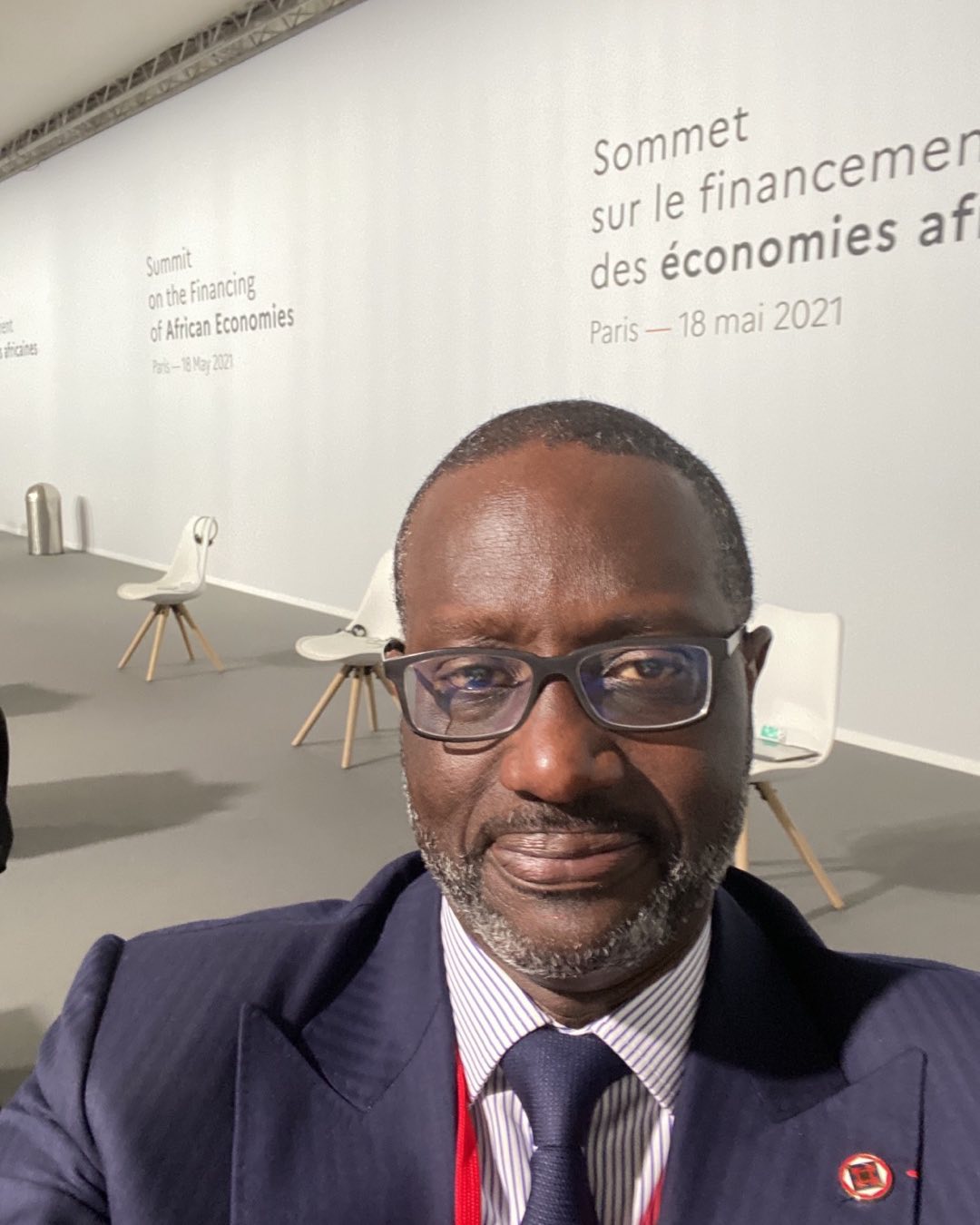 Ivorian businessman and entrepreneur Tidjane Thiam is perhaps best known for his role as the CEO of Credit Suisse, a Swiz-based investment and financial services firm. Thiam served in this role for 5 years and prior to that, he worked at Aviva, a British Insurance company. Here he rose from the position of a group strategy and development director to become the chief executive and executive director of the company. From there he went on to Prudential plc, a Fortune 500 company and within three years, Thiam was appointed the Chief executive of the firm.
This made him the first African to head a Fortune 500 company. Despite a failed bid that cost the company a fortune, Thaim was re-elected for a second term as CEO with a 99.3% vote. This goes to prove how much more value he added to the company. Thiam completed his term at Prudential plc in 2015 and went on to become the chief executive of Credit Suisse Group AG. He is currently the chairman of Freedom Acquisition Corp, a company he co-founded in 2020.
#15. Lupita Nyong'o – Kenya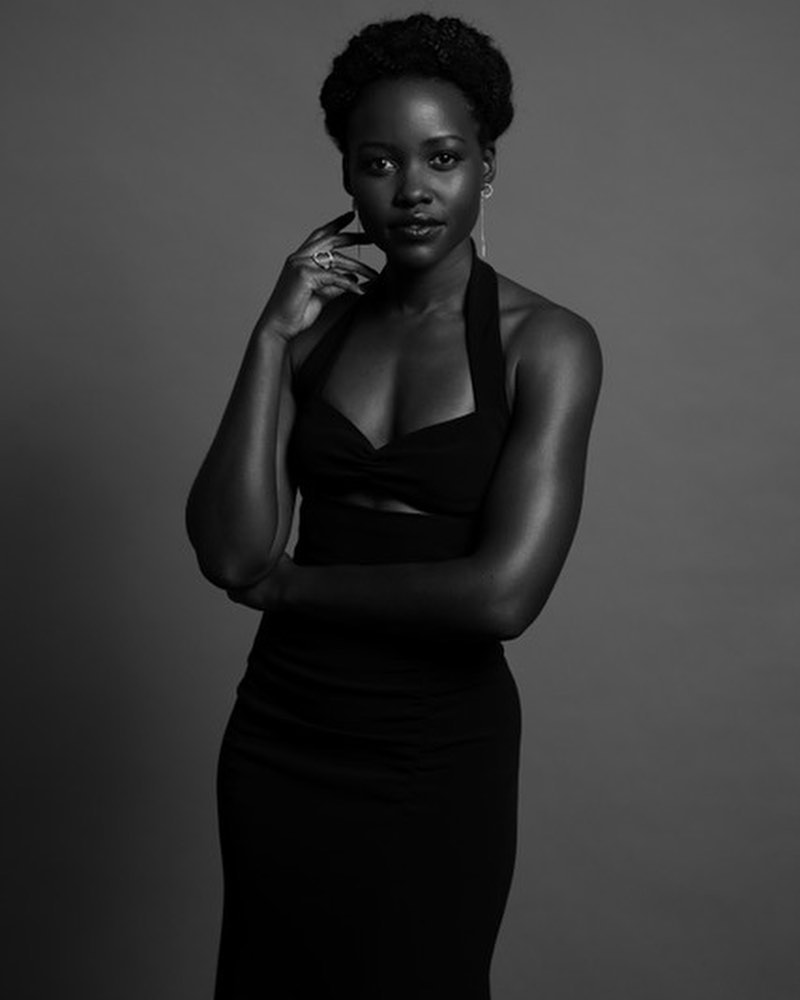 Kenyan actress Lupita Nyongo became the first African actress to win an Oscar for the role of best supporting actress. Nyongo who's acting career started with a series of short films, shows, and stage productions landed her first major role in 2012. Nyongo's performance in the movie "12 Years a Slave" got her the Academy Award and several nominations including Golden Globe Award, BAFTA Award, and Guild Awards for Best Supporting Actress.
Tagged "the pride of Africa" Nyong'o went ahead to star in high profile movies like Star Wars (as a space pirate), Eclipsed, the Jungle Book, and most recently Black Panther. where she played the role of Nakia, a spy of Wakanda and one of the personal bodyguards of T'Challa played by the late Chadwick Boseman. Nyong'o speaks several languages including Spanish and Xhosa which she had to learn for her role in Black Panther.
#16. Christelle Kwizera  – Rwanda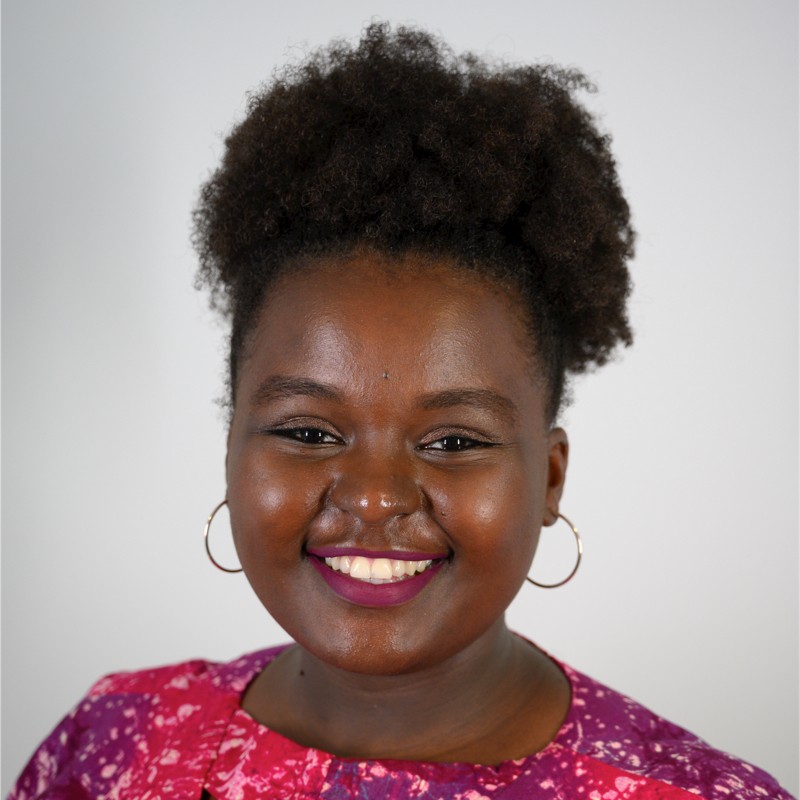 28-year-old Christelle Kwizera is the founder of Water Access Rwanda an initiative that won the African Entrepreneurship Award. Christelle who is a mechanical engineer and social entrepreneur established Water Access Rwanda with the intent to provide better access to clean water. To date, the initiative has drilled 151 boreholes and sold more than 100 million liters of safe water. It also manages 333 safe water points across East Africa with 7 Farm irrigation systems in place.
Through her work, Christelle has gained significant recognition and awards including the Youth SDG innovator award and Jack Ma Africa Business Heroes Award amongst others. She is also a fellow of the Sierra Club GPEP and MILEAD for her active participation in issues related to youth, leadership, and the environment.
#17. Rachel Sibande – Malawi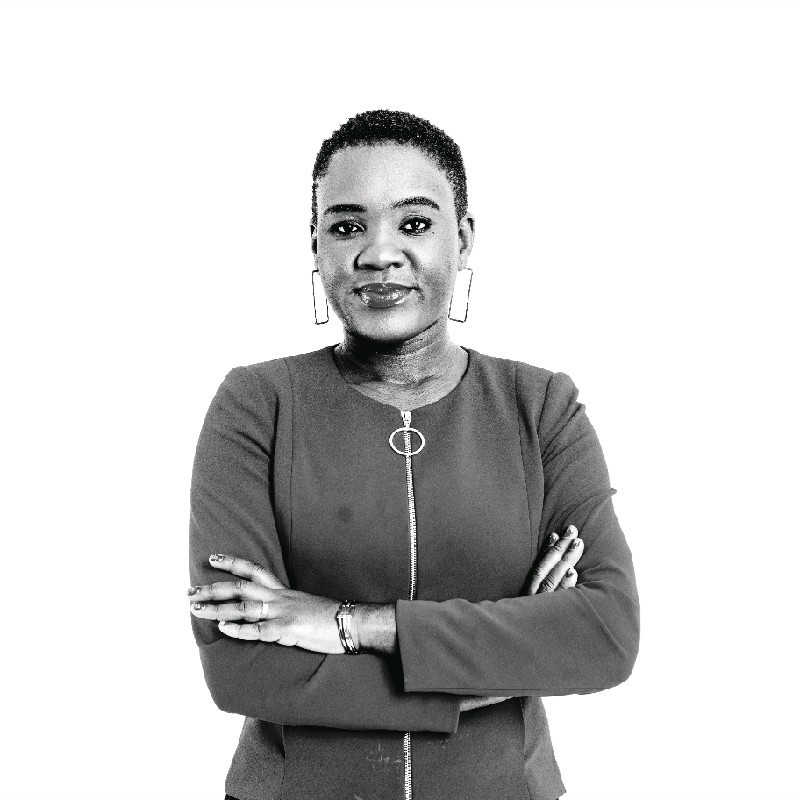 When talking about African women who are pushing the tech frontiers on the continent, Rachel Sibande surely makes the list. The young entrepreneur founded the first technology and innovation hub called mHub in her home country Malawi. Rachel who has a degree in computer science recalls wanting to be a French teacher. Little did she know that life had a different plan for her. An opportunity opened up when she was selected to be part of President Obama's Young African Leaders Initiative in 2010. It was during this internship that Rachel got exposed to several concepts including the technology hub.
This was when she got the idea to do something similar back home in Malawi. After her internship in the US, Rachel returned home to work towards realizing her dreams. She took on some voluntary jobs to gain experience and in 2013, she launched mHub. At the time, mHub mostly developed websites and enterprise systems but the platform now encompass other tech innovations from other industries. She's a recipient of several awards including the Forbes Women Africa Gen Y Award and Malawi's Ambassador to the Next Einstein Forum.
#18. Njavwa Mutambo – Zambia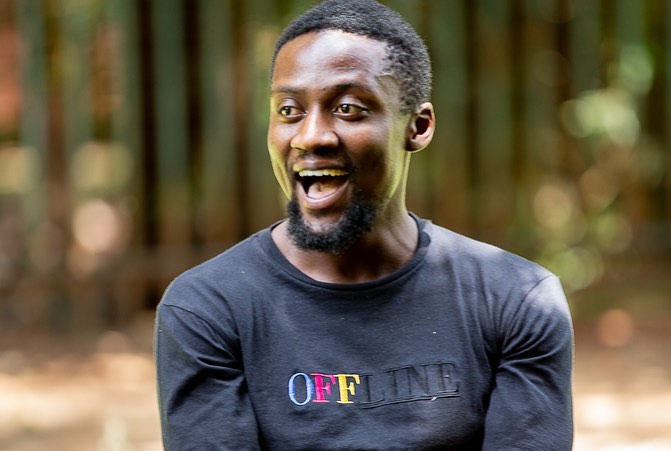 Another YALI fellow, Njavwa Mutambo is the co-founder of Musanga Logistics. The self-taught entrepreneur has always hoped to become a businessman and in 2016 his dream was realized. Through his company, Mutambo aims to redefine the transportation of goods and at the same time create job opportunities. His company's website functions in a similar way as Uber by connecting people who want to send packages with independent courier services.
Unlike many business owners, Mutambo is not afraid to take his business to rural communities. The young entrepreneur sees an opportunity to improve the life of small-scale farmers by connecting them with truck drivers who will help deliver their goods to the city at a cheaper rate. But his dream is not only limited to Zambia alone. Mutambo hopes to scale up his business and take it to 25 major African cities in 10 years.
#19. Nezha Hayat – Morocco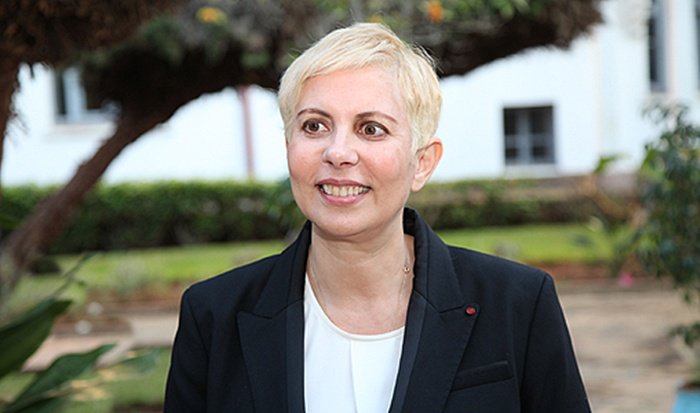 Hayat is the Chairperson and Chief Executive Officer of Morocco's Capital Market Authority (AMMC). However, before her appointment as the CEO of AMMC, Hayat worked at Societe General Morocco Group. While working with the bank, Hayat became the first woman to sit on its management board.
This also made her the first woman to sit on the board of any bank in Morocco. Hayat is an alumnus of ESSEC business school, Paris. She started her career in Spain where she worked in the banking sector for about 8 years. She later moved back to Morocco upon her appointment as the deputy director of a branch of Banque National de Paris in Tangier, Morocco.
Hayat's position as the CEO of AMMC also makes her the head of one of Africa's top stock exchanges, the Casablanca Stock Exchange. She is also the president of Africa and Middle East Regional Committee (AMERC) of the International Organization of Securities Commissions. Aside from her career, Hayat is also an activist who advocates for the right of women's inclusiveness as Board members in both private and public companies. Also, she is one of the founders and president of the Club des Femmes Administrateurs au Maroc (CFA Maroc).
#20. Serge Ekue – Benin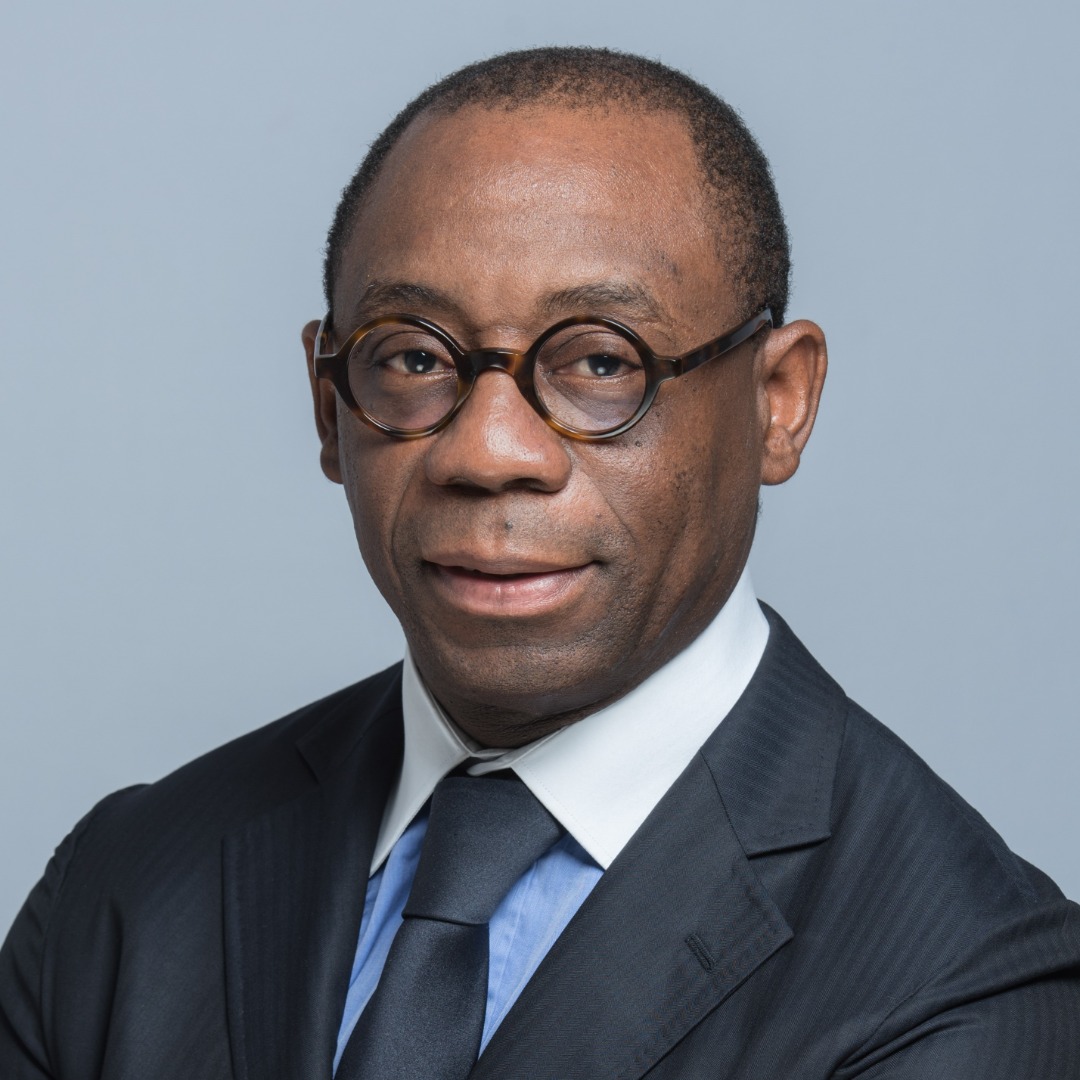 Mr. Serge Ekue is a financial expert and current president of the African Development Bank (BOAD). He took over the office in 2020 and his tenure will last for a duration of 6 years. Prior to his appointment as president of BOAD, Serge Ekue was the Country Manager for a UK investment bank, Natixis. He ran this position concurrently with another position within the bank as Head of Global Markets for Europe, the Middle East, and Africa.
He was also the head of Natixis' Africa and Russia Departments and managed the Global Markets for the Asia-Pacific region for six years. Before he was tapped to become the president of the African Development Bank, Serge Ekue was the Special Adviser to the outgoing president for a brief period of three months.
Conclusion
One point these changemakers prove is that Africans can do it all. Whether it's business, leadership, finance, technology, or social initiatives, these history makers are paving the way. Remember, the list is in no way exhaustive. They are a lot more Africans out there than we can cover in one article but who are equally making history. If you know of any African change-maker, drop his/her name in the comment section below and let us celebrate them.