Ghanaian Entrepreneur Combats Counterfeit Goods With His Innovative Startup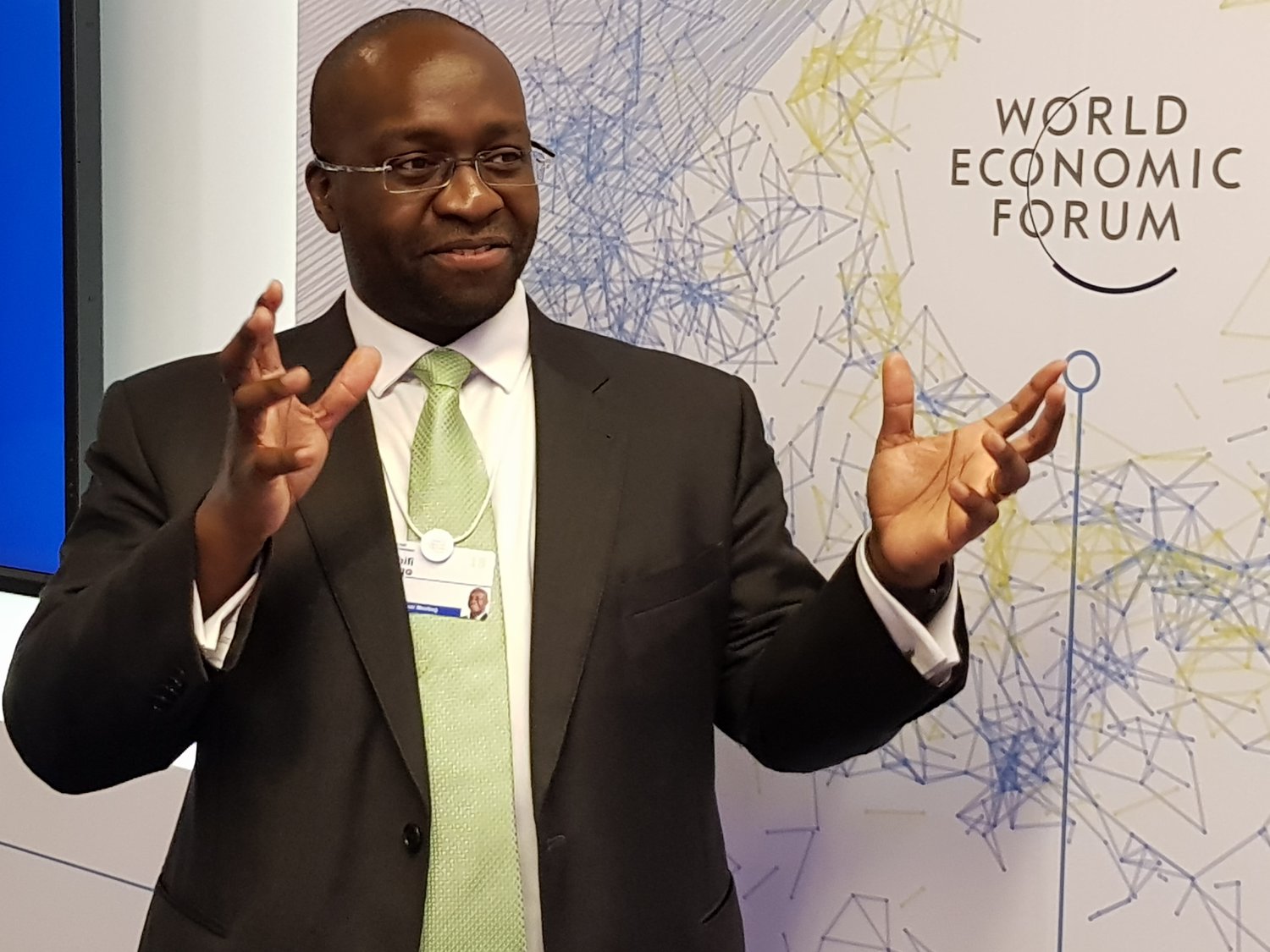 Africans and Africans in the diaspora are taking the global business scene by storm. A typical example is Paystack, a Nigerian Fintech Company. Paystack was acquired for more than $200 million in 2020 just four years after its launch. Paystack became a resounding success by providing a quick and reliable payment solution.
Like Paystack, there are other successful businesses owned by Africans in Africa and in the diaspora. Their secret is simple; they focus on delivering services with a direct impact on their users. It is possible their African background makes them attuned to the needs of the people. Our spotlight this week is on entrepreneur Ashifi Gogo.
Who Is Ashifi Gogo
Ashifi Gogo is the CEO of Sproxil, a company he found in 2009. Within a short time of its launch, Sproxil became popular, thanks to its visionary leader. The innovator is leading the fight against counterfeit trades globally. His innovative technology is particularly useful in the emerging markets of Africa and Asia.
Ashifi Gogo was born and raised in Ghana, West Africa. Before moving to the US, he went to the Kwame Nkrumah University primary and Junior High School. In an interview with startup.info, he mentioned how technology fascinates him. Perhaps, this explains why the young entrepreneur took an interest in STEM-related disciplines. In 2005, he received a Bachelor of Arts degree from Whitman College with double majors in Maths and physics. Forging ahead, he bagged a Ph.D. from the prestigious Dartmouth University.
He has received several awards and nominations for his work. Amongst these are the most innovative company in health care by Fast Company in 2013 and the Social entrepreneur of the year award by Schwab Foundation in 2014. He also joined Fast Company Most Creative People in Business 1000 Community in the same year. In 2015, Ashifi Gogo made the Fortunes 40 under 40 list.
He has served on the Global Agenda Council on Social Innovation of the World Economic Forum. Gogo holds several US patents and was the first-ever Dartmouth Ph.D. Innovation Fellow. He now teaches a course at Columbia University while serving as the CEO of Sproxil.
What Inspired Him?
Most great innovators like Steve Jobs and Elon Musk often have a driving force behind their innovations. This may come in the form of a childhood experience or personal conviction. Whatever the case may be, we all like to know what drives these great minds. In Ashifi Gogo's case, it was the introduction of mobile technology to Ghana in 1992. The entrepreneur saw the potential of this technology and 17 years later, he launched his company, Sproxil.
According to him, growing up in Ghana made him realize how mobile technology could accelerate economic growth through information sharing. Today, he is Leveraging the power of mobile networking, to check counterfeit trades across the globe.
What Is Sproxil?
Sproxil is a multimillion-dollar tech company in Cambridge, Massachusetts, United States. The company is best known for its award-winning technology known as "Sproxil Defender". This technology allows consumers to spot and report fake products using a unique code. Initially, the company's focus was on the health sector.
The technology thrived in the emerging markets of Africa and Asia. According to WHO, these regions have the worst cases of counterfeit drugs. To achieve the goal of eradicating counterfeit drugs, the company partnered with major pharmaceutical companies. Among these are Pfizer, GlaxoSmithKline, and Novartis. The company remains innovative and provides customer-friendly solutions to several other industries. Sproxil now operates in 6 African countries as well as India and Pakistan.
How it Works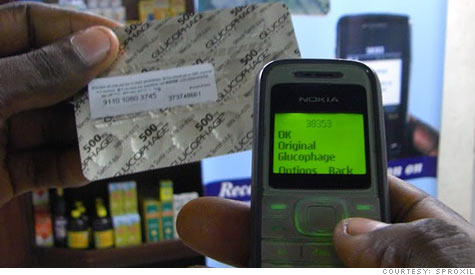 At the moment, Sproxil offers up to four services to its customers. These include Sproxil Ally, Sproxil Champion, Sproxil Informer, and Sproxil defender. Each of these services provides unique solutions for businesses such as driving solutions, protection against counterfeits, and product tracking. However, the Sproxil defender has been the company's most lucrative technology to date. It allows businesses to protect their products and consumers against counterfeit by using a simple mobile code.
The code is concealed under a scratch panel that scrapes off easily. After purchasing the product, the consumer will scratch off the panel and send the unique code to Sproxil. The code can be sent by scanning a QR code with the Sproxil app or through SMS. Sproxil will then authenticate the code and send feedback to the consumer, immediately. Authentication can also be done through calls or on the Sproxil website.
The product verification is free, apart from regular data charges when using the mobile or online platform. The service charge is paid for by the manufacturers. In return, they get to protect their reputation and receive feedback on counterfeit products. This way, the customer is safe from using a product that may harm them.
Future Prospects and Scaling Up
Sproxil Defender Technology was a huge success in the health care sector. With that, Gogo is setting his sight on the liquor market amongst others. The visionary leader saw the potential of this technology beyond the pharmaceutical industry. Like drugs, the liquor market is another area where counterfeiters rip off unsuspecting consumers
Sproxil now covers many companies across multiple sectors and offers more technological solutions. As it expands its services, the company is working on reinforcing customer loyalty. To achieve this, it uses an incentive program that rewards loyal customers. In essence, when a customer chooses to buy an authentic product instead of a counterfeit, they get a reward.
Conclusion
Ashifi Gogo is an icon of innovation in the health sector and beyond. Through his company, consumers now have the power to make the right choice. The company's services are not only beneficial to consumers but to the manufacturers as well. Brands that are working with Sproxil are a step ahead in the battle against counterfeit trades. This is especially helpful in the African market where a lot of counterfeit products are sold and consumed daily.
We do hope for more innovators from Africa who understands the need of Africans and can bring the changes we desire to see. Have you used any of Sproxil services before? How efficient was it? Share your experience in the comment box below. Thank you for reading this article. Also, leave a comment below and let us know who is your favorite African innovator.