Entrepreneur Spotlight: Jason Njoku Beat Multiple Failures To Build Africa's Netflix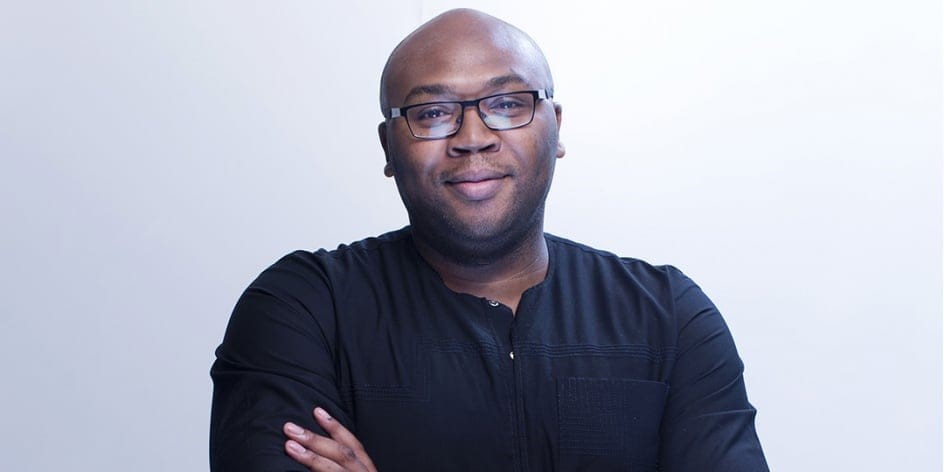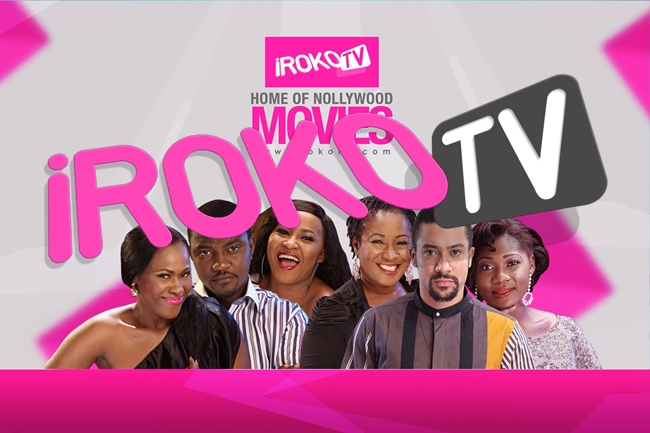 The internet has fostered the growth of movies and music globally. It has also changed how movie lovers watch their favorite shows, soap operas, and live shows. Nollywood has seen immense growth in the second decade of the 21st century than in the past decades.
The industry rakes in more than $4 billion in revenue annually. Things have drastically changed in the Nigerian entertainment sector, thanks to companies like iRokoTV founded by Jason Njoku, popularly referred to as the Netflix of Africa.
Njoku has established himself as the largest distributor of Nigerian music and Nollywood movies online. The tech millionaire is the founder and CEO of iRokoTV.com, an early video-on-demand.
ALSO READ: Entrepreneur Spotlight: Anthony Dzamefe Went From Hawking Watches To Building Watches
While we celebrate his success and the solution he has brought to Africans, it is important highlight his struggles and failures. Perhaps, it will hep someone out there at the verge of quitting to reconsider their decision. Njoku's story reiterates the saying, "behind every success story is a man or woman that refused to quit".
How much is iRokoTV worth?
Jason Njoku, the CEO of iRokoTV, stated that iRokoTV is worth $40 million. The Nigerian-born CEO also added that 95% of his company's net worth is tied to stocks and that he only has access to 1% of the whole money.
According to a writer at TechCrunch, Jason Njoku secured an initial investment fund of $3 million from Tiger Global company in 2010. He procured an additional $22 million from international venture capitals, including Investment AB Kinnevik and RISE Capital.
As at 2020, iRokoTv had a catalog of over 5000 movies with offices in Lagos, New York, and London. That figure
How much does an iRokoTV subscription cost?
In the African market, there is monthly, 3-month, and full-year subscription. The most popular subscription is the one that offers up to one year of access for just 3,000 naira (approx $8). In the American market, there is a monthly subscription, three-month, and a full-year subscription.
Yearly subscription costs $60 in America. iRokoTV subscribers can pay for their subscription through a debit card or other means available on the website's registration page.
Can you watch on different screens at a time?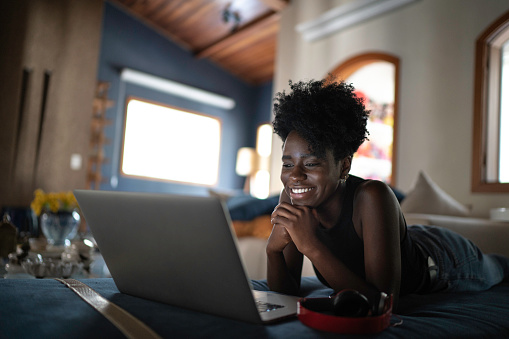 Before now, you can be watching something else, while your friend may be viewing another with your subscription on iRokoTV.
Since 2017, that stopped when the company decided to change its terms and policies. Now before your friend or siblings can use your subscription, you have to log out from your device.
Jason Njoku's family background and work experience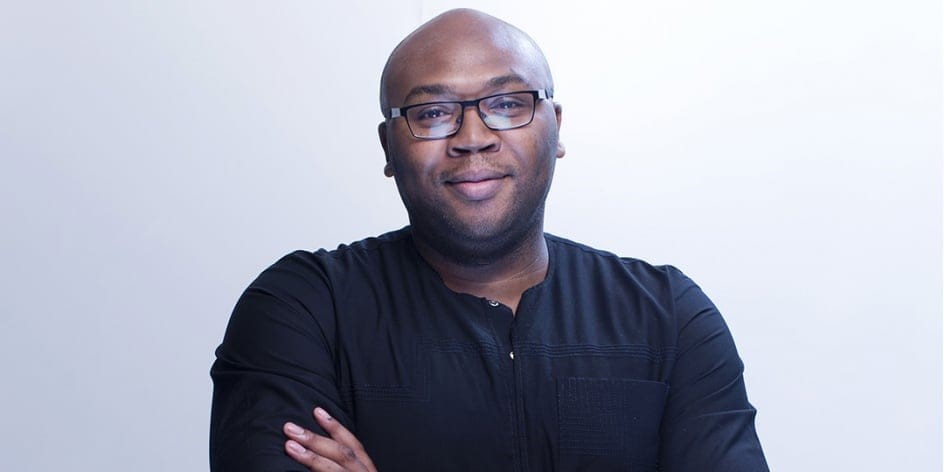 Jason Njoku was born in Nigeria on 11th December 1980. He grew up in a large family and lived in Nigeria for some years before moving to the U.K. His mother raised him and his five siblings all by herself while she worked a full-time job.
ALSO READ: Entrepreneur Spotlight: Lorna Rutto Chose Waste Over Bank Job
Jason schooled in the U.K, where he bagged a degree in Chemistry at the University of Manchester in 2004. Subsequently, he started creating his businesses—with multiple failures at first. According to the young entrepreneur, iRokoTv was his 10th business attempt as an entrepreneur—all his previous businesses before that failed.
The motivation to start iRokoTV
Jason's motivation to start iRokoTV came when his mother asked him to buy Nollywood movies in the U.K. After several attempts to purchase these movies, he couldn't find a way to get one.
According to him, there was no way to buy or stream Nigerian films. He noticed this setback in the Nollywood industry and decided to create a platform where Nollywood movies are easily accessible globally.
With his mind perturbed on how to start a streaming service that would become the Netflix of Africa, Jason moved to Lagos to research the industry. Explaining his reason for setting up iRokoTV, Njoku said,
"What informed my decision to move into the digitization of Nollywood was the fact that there was a global desire for content. Everything was super informal and based on geography. Bringing the content online erased those borders in an instant."
The challenges of running a business in Africa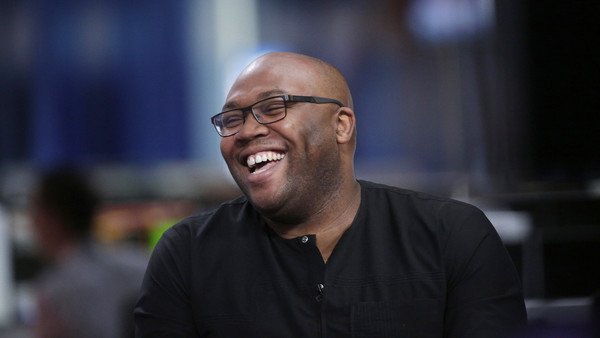 Jason's biggest challenges were low internet penetration, the cost of creating a streaming service, and uploading video content onto the internet. At that time, only the elite had access to the internet in Nigeria. Others relied on public cyber cafes.
Jason said there was a time when he had to buy movie licenses on hard drives and then fly back to the U.K to upload them on iRokoTV. He also said that logistics was a major challenge he faced at that time.
ALSO READ: Entrepreneur Spotlight: Uganda Eco-Stove Is Saving Ugandans On 2 Fronts
"We were also doing something that no one else on the continent had tried to do, which is to build an online community around and monetize Nollywood. So, we had no blueprint for this, and finding people with the right experience to help us execute our vision was also a major issue."
The devaluation of the naira is another problem that the company has had to deal with. In August 2020, Jason revealed to Prmium Times that he had plays to lay off 150 workers due to the company's dwindling revenue.
Also, the company has shifted its focus to Western Europe and North American subscribers who make up 80% of the total revenue. As Netflix pushes towards dominating the African market, iRokoTV will likely see further drop in subscribers and revenue from Africa.
Unlikely source of funding to build iRokoTV
Jason got the support of his University friend, Bastian Gotter. Gotter became an investor in iRokoTV. Likewise some of Jason's friends became early investors until he attracted institutional investors in 2011.
Tiger Global, an American Investment firm focused on public and private companies in the global internet, software, consumer, and financial technology industry, approached iRokoTV after a published article about the startup on TechCrunch.
Tiger Global took iRokoTV through its first institutional seed round. Jason said his early performance after the investment round gave him colossal confidence to keep pushing iRokoTV to the world.
The success and future of iRokoTV
According to Jason, iRokoTV is prepared to take on new challenges and help bring Nollywood online. In the last couple of years, iRokoTV has witnessed enormous growth in the subscriber base in Nigeria through an offline strategy with iRokoTV kiosks to help users download and subscribe to the app with their smartphones.
These kiosks are located in key areas in Lagos for easy accessibility to customers. Currently, iRokoTV has over 300,000 active customers worldwide; 38% share of its monthly visits come from the United States, 18% from Nigeria, 11% from the United Kingdom, and 5% from Ghana.
5 Business lessons from Jason Njoku
One thing that is easy to see is Jason Njoku's passion to see tech startups flourish in Africa. In April 2022, he called for checks on African tech startups following the report of unethical practices by flutterwave.
#1: Build a product that works
According to David Ogilvy, the 'Father of Advertising', great marketing only makes a bad product fail faster. Most startups today believe 'aggressive marketing' can solve their problems.
Jason recommends zero marketing until you have a certified product that is fit for the market. A product that works will surely sell itself. iRokoTV started with the aim to make Nollywood go online in different parts of the world. It has achieved that goal.
ALSO READ: Entrepreneur Spotlight: Leah Wambui Built A Multi-Million Dollar Real Estate From Nothing
#2: A lot can be achieved with less capital
Most entrepreneurs believe the higher the capital, the more likely the business will succeed. However, this is not so all the time. A lot can be achieved with less capital.
According to Jason, efficiency is crucial and even more important than raising large sums of money as capital. If adequate preparations aren't put into structuring a plan, the large funds can be a waste.
#3: You are going to make mistakes
Jason Njoku started SPARK with his partner and Co-Founder Bastian Gotter as a foray into angel investing in Nigeria. However, this company failed.
According to him, he learned from his mistakes. He believes these are mistakes others will make as they try to deploy capital locally.
Jason said being afraid of mistakes and failure is the start of failing itself. As an entrepreneur, making mistakes is normal. Failure allows you to gain experience. However, always learn from all your failures.
#4: Fear is a vivid feeling
Fear is just a vivid feeling but can subject us to nothingness if allowed to thrive. According to Jason,
"When starting a new venture, you would hardly go beyond your mind or take a step forward. The feeling of inadequacy and the thousand things that could go wrong becomes second nature, and this is all due to that shadow called fear."
#5: Always adapt your business model to changing environment
After running iRokoTV, Jason discovered that the devaluation of the naira was affecting the company's revenue. He started struggling to keep his workforce and eventually had to lay some off.
Consequently, he changed his focus to Western Europe and North American regions since the bulk of the company's revenue came from there. Business environment will continue to change and you have to find a way to live with it.
Conclusion
We hope that by reading or hearing success stories of successful entrepreneurs, you will learn to take bold steps against all odds that might come your way. One big lesson we learned from Jason Njoku is that it is OK to fail, as long as your failures help you grow.
Also, persistence cannot be isolated from success. The problem with many African entrepreneurs is that they give up too early. Kill the urge to quit and the light at the end of the tunnel may be closer than you think.
Join African Vibes Community for more positive African news, exciting tips, and discussions.