Afrosapeur Spotlight – Ebuka Obi-Uchendu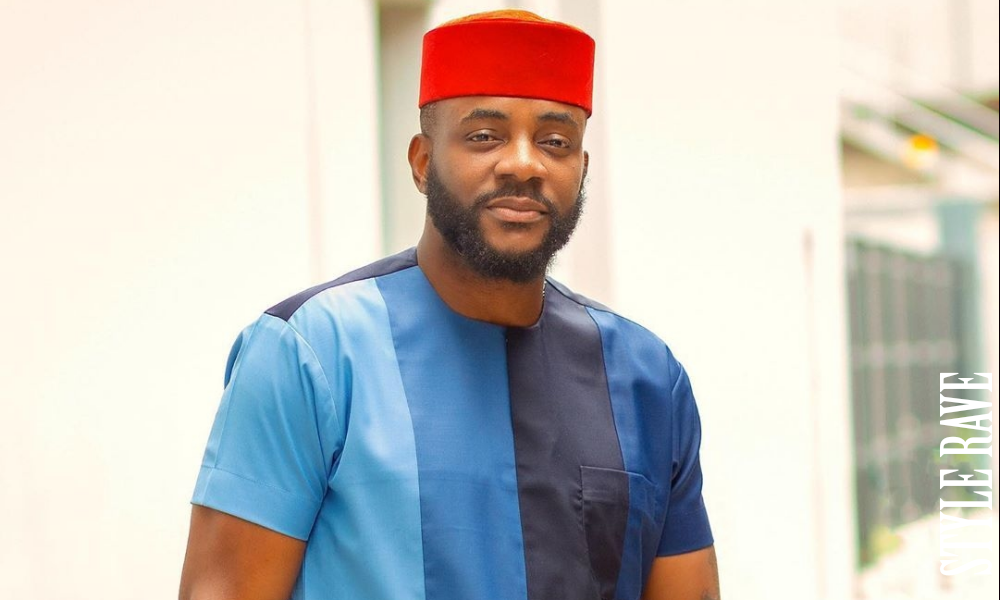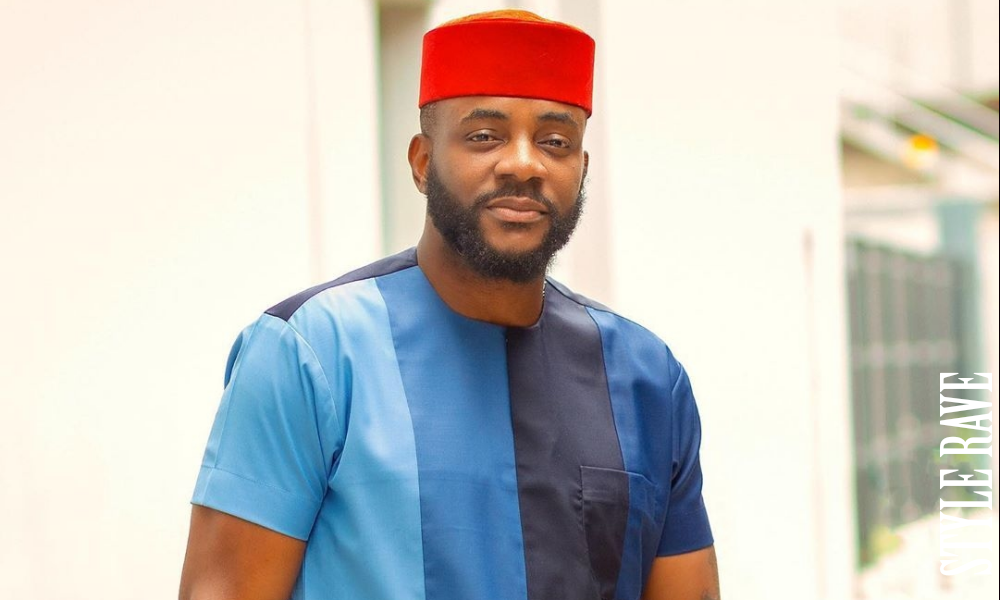 Afrosapeurs are men that love to dress well. Their fashion sense is so unique that it can make you want to give it a try. When it comes to fashion in Africa, at the moment the prevailing mood is one of heightened awareness about cultural values and the need to support African fashion. African men are not immune when it comes to this endeavor.  Today, our spotlight moves to an ex-Big Brother Nigeria housemate, Ebuka Obi-Uchendu.
What We Know About Ebuka Obi-Uchendu
Ebuka Obi-Uchendu is a lawyer and media personality best known for his role as the host of Big Brother Naija. He was born on 14th July 1982 in Benin City and attended his early schooling there. Subsequently, he graduated from the University of Abuja in 2004 after which he proceeded to Law School. After taking time off school, he finally graduated from the Washington College of Law at the American University in December 2010. Ebuka flaunts enviable family traits. Consequently, he tied the knot in 2016. Today, he is a father of two (a son and a daughter).
The Latest News on Ebuka
Presently, one of the positions that Ebuka holds is that of the host of Bounce Radio's BLACKBOX interviews. A number of notable personalities have appeared on this program. One memorable interview on January 2021 was with the well-known author Chimamanda Ngozi Adichie.
Ebuka's skills as an insightful and engaging host were evident during the session. The in-depth interview was relaxed and informative. In the course of the discussion, the author revealed that the name Chimamanda was actually one she had given herself. It was not a name bestowed upon her by her parents. Undoubtedly, this came as a surprise to her listening fans.
Ebuka Obi-Uchendu and Big Brother Naija
Ebuka's first stint on the Big Brother Naija show was on its very first edition during which he finished in 8th place. However, the admirable attributes he demonstrated on the show opened doors for him. Consequently, he has since hosted 4 of the Big Brother Naija shows. In addition, Ebuka has been on shows such as 'Friend or Foe' on NTA, 'Rubbin' Minds' on Channels TV, 'The Spot' on Ebonylife, and others.
The Impact of BBNaija on His Career
All the fame he enjoys will not be possible without BBNaija. That exposure has grown into a TV host and a social media influencer. According to data from the SocialCred app, Ebuka has over 2 million followers on his Instagram page and 1.5 million followers on Twitter making him the most influential BBNaija housemate of all times. It is not surprising that Ebuka is one of the richest media personalities in Nigeria with a net worth of N300 million. Femi Falodun, CEO of ID Africa attributes this to Ebuka's outstanding personality. He said, 
"Ebuka is smart, witty, and multitalented. More importantly, he has great public speaking and presentation skills which have kept him consistently in front of the camera on the biggest stages for so long. He looks good. He's a fashion and style trendsetter. Never gets caught up in controversies or misbehavior. He's hardworking and has managed his industry relationships quite well.''
Ebuka Obi-Uchendu A Man of Style
The American designer Marc Jacob said, ''To me, clothing is a form of self-expression – there are hints about who you are in what you wear."  That is certainly true of Ebuka. His attire hints at a man who upholds cultural values whilst maintaining a sense of reserve and maturity. Below are some of his most iconic looks.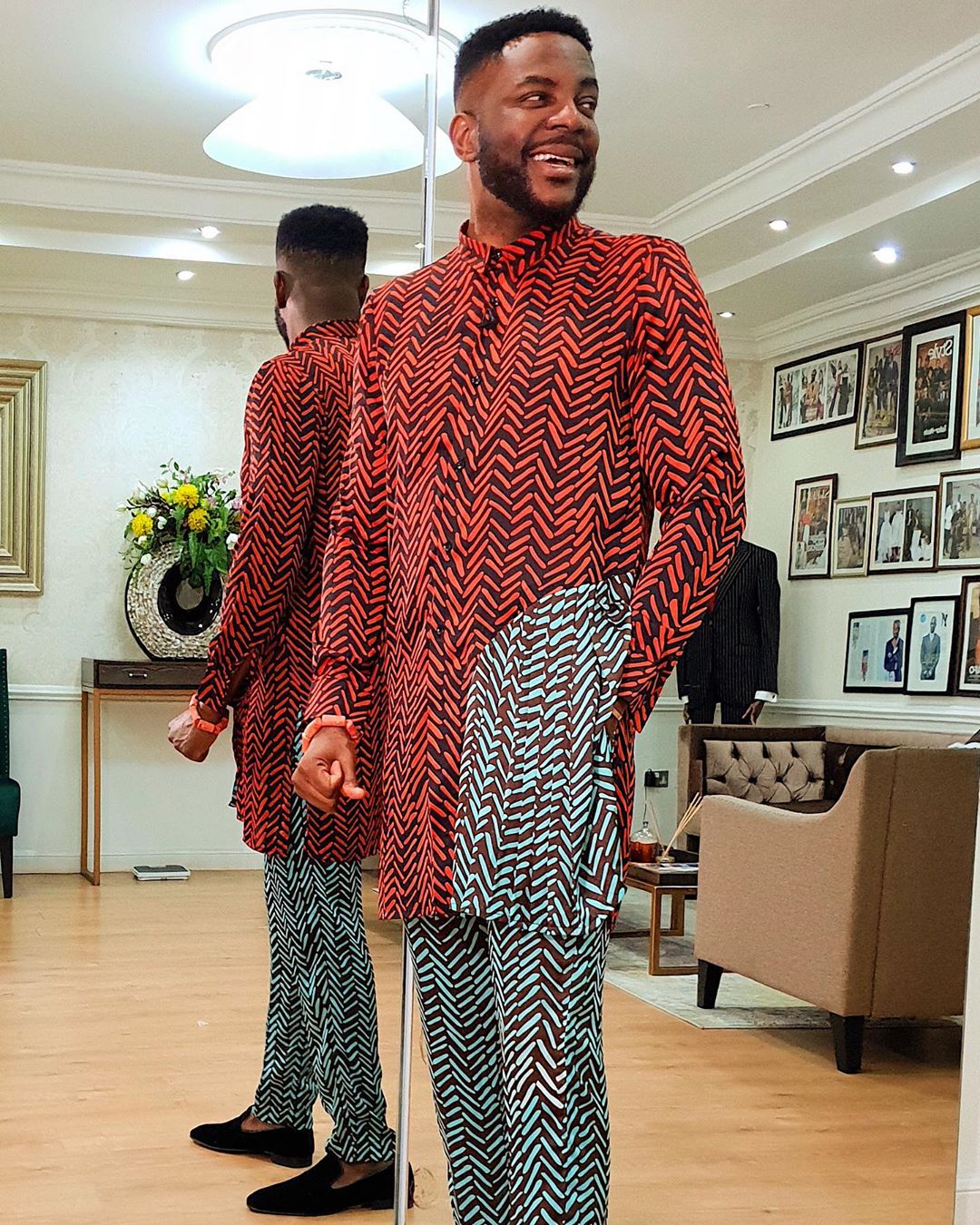 This trendy loose-fitting ensemble consists of a tunic top with a mandarin collar. The fabric choice is unique and blends two different colors of the same print. However, they complement each other perfectly.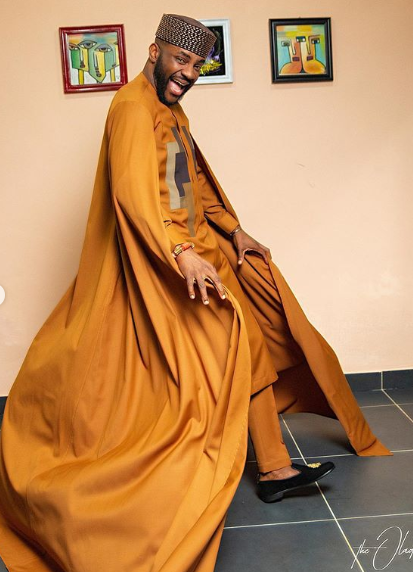 This is formal wear at its best. The rich, flowing mustard-colored fabric was broken up with light grey, dark grey, and cream details at the chest. Subsequently, the designer matches the cap with the color of the motif.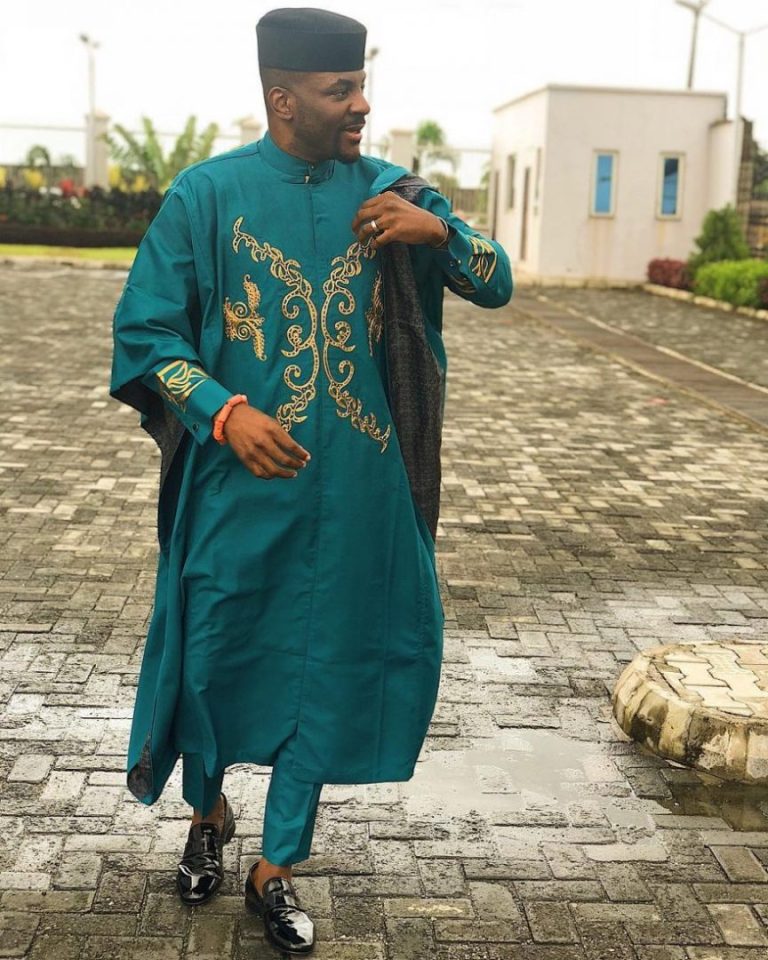 A classic. elegant look in aquamarine, this traditional creation has gold embroidery and Ebuka Obi-Uchendu tops it off neatly with a black cap.
Ebuka Obi-Uchendu's most iconic looks on suits
Ebuka Obi-Uchendu certainly knows how to dazzling in whatever he wears. This time he is looking dapper in a grey suit. Obviously, his smile completes the already gorgeous look.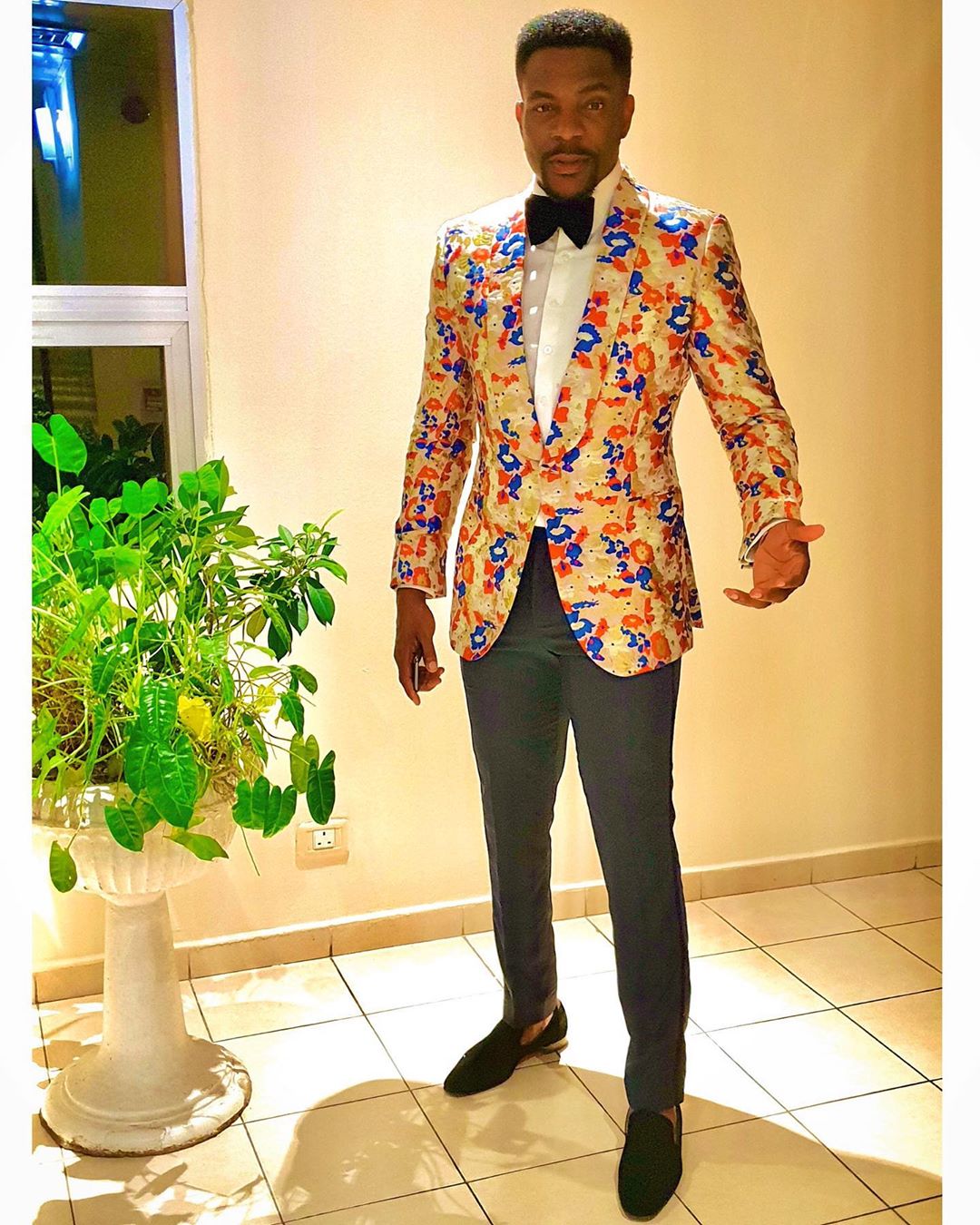 A suit in multiple colors is not something you will see every day. Thus, it often feels odd when you spot someone wearing them. However, Ebuka Obi-Uchendu is about to change that perception. Here, he rocks a yellow suit with a blue and orange flower-like design on grey pants. What do you think about this look?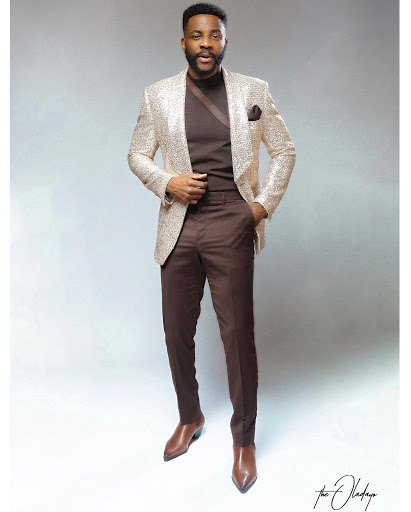 Normal fashionistas will wear a white or black shirt with a jacket. However, Ebuka Obi-Uchendu is not your regular fashionista. Thus, he wears what looks like sweat sleeves underneath the jacket. This is becoming a trend in recent years. 
Conclusion
Another notable designer Giorgio Armani said, "Elegance is not standing out, but being remembered." Ebuka's fashion choices are certainly memorable and have contributed to his fame, popularity and earned him an immense following. Even if he stops being in front of the screen, many will always remember his fashion revolution in the showbiz industry. Do you have what it takes to be our Afrosapeur of the week? Contact us and send us your pictures and you might just be in the spotlight.