Designer Spotlight: Meet Danayi Chapfika the Fashion Minister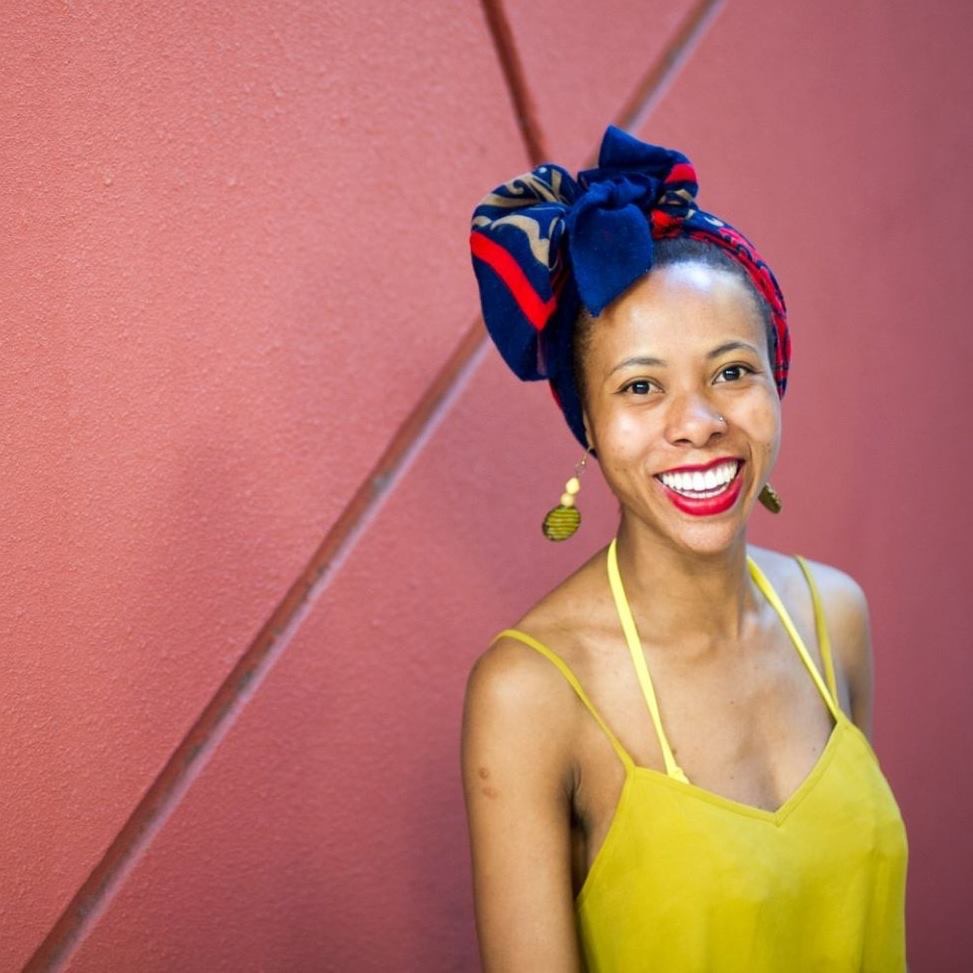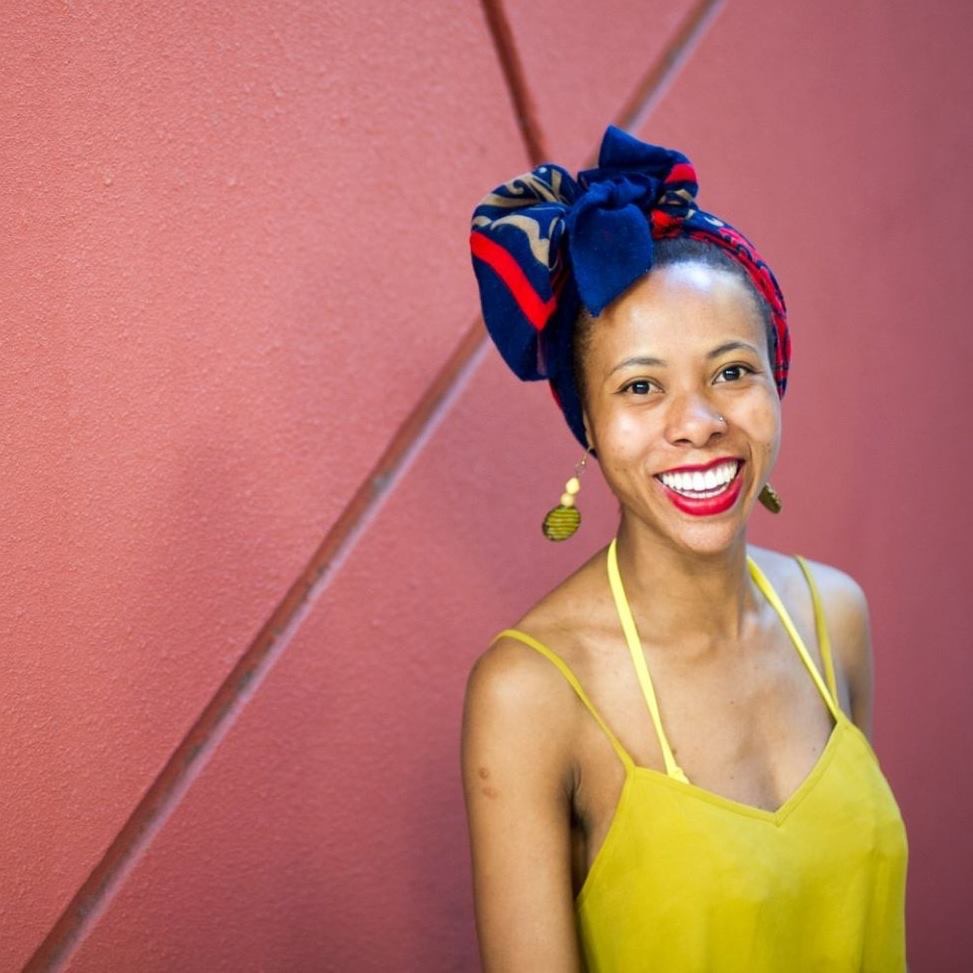 In the African culture, names are significant. In other words, they carry symbolic meanings and sometimes convey messages. Accordingly, Danayi Chapfika celebrated her cultural roots when she settled on a name for her fashion brand. 'Haus of Stone' is a salute to her country of birth Zimbabwe. The name Zimbabwe is derived from the Shona words 'Dzimba Dzemabwe' or 'stone houses'.
Danayi Chapfika is an innovative, talented designer who produces urban vintage wear that has been described as works of art. Below are the reasons why Danayi Chapfika has earned the name 'Fashion Minister'. Also, we highlight the efforts she has made to support sustainability in fashion.
Danayi Chapfika the Fashion Minister
Chapfika has a unique approach to fashion. Thus, in an interview with Diva Sinc, when asked what she found fulfilling about fashion design, she said,
"It's when I help to transform someone's inside from the outside. When my art ministers to someone's situation and it can resonate with the narratives shared in a positive and somewhat mentally healing way."
Chapfika uses her art to minister to others and provides mental healing by enhancing their appearance. That is to say, she applies her spirituality to her designs. She often makes biblical references to items in her collections. For example, her Spring/Summer 19/20 collection was entitled 'Seed of Esther' referring to the biblical character Queen Esther.
Chapfika and the Open Studio
Fashion Open Studio is a British non-governmental organization whose goal is to attain a more sustainable luxury industry. Subsequently, the organization is targeting the next generation of designers. Chapfika was nominated by Fashion Revolution to join an Open Studio session. A total of 21 designers from 12 countries will participate in the event.
The designers were selected on the basis of the efforts they have made to find solutions to studio waste, pollution, and other industry woes. In other words, they should have in place systems to recycle and upcycle materials by repairing or reselling them.
Danayi Chapfika's Initiatives toward Sustainability in Fashion
When it comes to sustainability in fashion, Chapfika meets all the criteria. This is because she subscribes to honesty and transparency in business and does not compromise on it. Her long-term goals are to work with Zimbabwe creatives. She aims to incorporate traditional craftsmanship into her designs. Thus, in 2020, her 'Seed of Esther' collection demonstrated her fashion brand's move toward textile waste reduction. She has initiated the 'zero waste journey as seen in this creation made out of fabric remnants.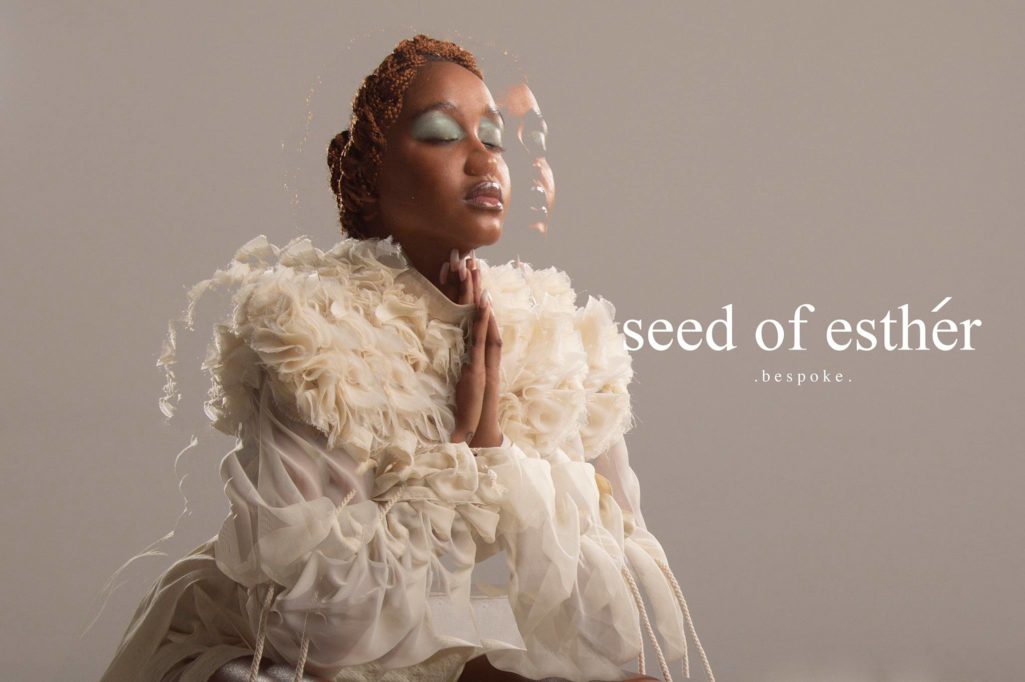 Where and How it All Began
As a child, Chapfika's brother described her as a 'drama queen' because of her wild imagination. Moreover, from an early age, she was keen on fashion. This was partly because she came from a family that was into fashion. Both her grandmother and aunt made clothes. Also, Chapfika's sister and her friend were fashionistas.
Chapfika was born in Harare in 1986. She attended Primary schools partly in Harare and Ghana. She returned to Harare to join Heritage High School. Thereafter, she proceeded to University in Australia where she studied Film, Television, and Creative Advertising.
Danayi ChapfikaTransitions to the Fashion Arena
Upon her return to Zimbabwe, Chapfika changed track. She decided to pursue a career in fashion. Hence, she enrolled at 'Leaders in the Science of Fashion (LISOF) in Johannesburg. There, she learned the vital skills that go into design and dress-making. She also learned how to think creatively and other practical skills including tips on how to put together cohesive collections.
The Birth of a Fashion Brand
When Chapfika returned to Harare, she presented her first collection at the 'Style by Africa' (SBA) exhibition. This marked her launch into the local fashion scene. The 'Haus of Stone' brand was unveiled in 2013. The brand has been on an upward ascend ever since.
Chapfika does not describe her designs as African, as she says the lines are rather blurred. However, there is a sense of "black nostalgia' within. She blends various cultures with touches of vintage influences going back to the '50s, '70s, and '90s. She describes the 'Haus of Stone' woman as a self-assured, professional individual. Her creations are elegant and they have a timeless appeal. Below are some of her best creations.
Sunny Looks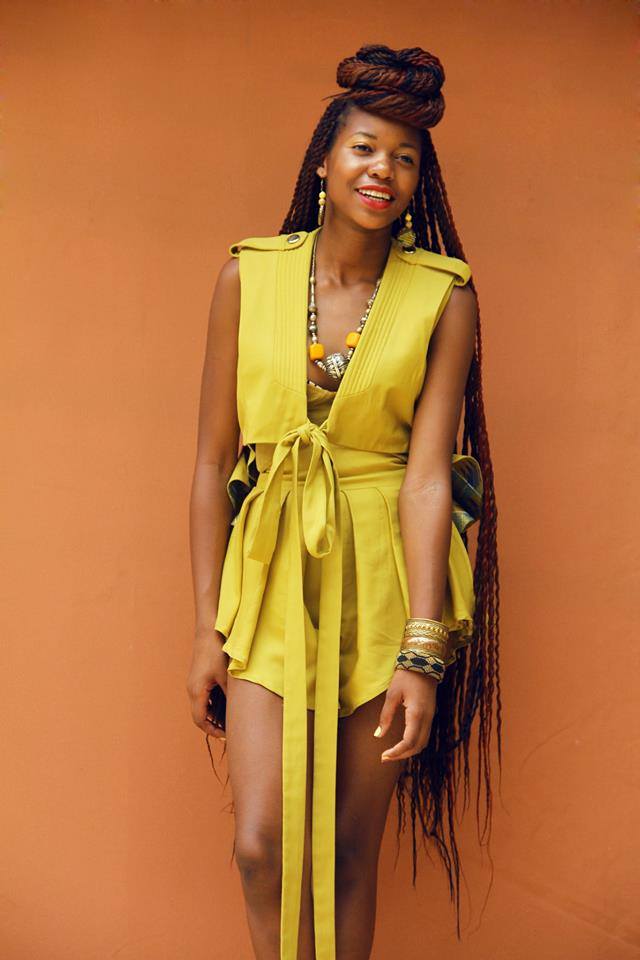 The above is a striking boho-chic look in mustard. It is low cut but provides a cover-up in the form of a sleeveless waistcoat with lapels on the shoulder. The statement African jewelry gives it just the right touch.
Another sunny look from Haus of Stone. This lemon-yellow ensemble is what 'urban vintage wear' is all about. The well-cut boob tube has a polka-dot lining. The slim-fitting midi skirt comes with a side slit and the dramatic statement jewelry makes another appearance.
This time the elegant boob tube is styled with a beautiful satin pleated skirt in steely grey. Perhaps, this is her subtle way of showing how versatile her tops can be.
Khaki Accents from Danayi Chapfika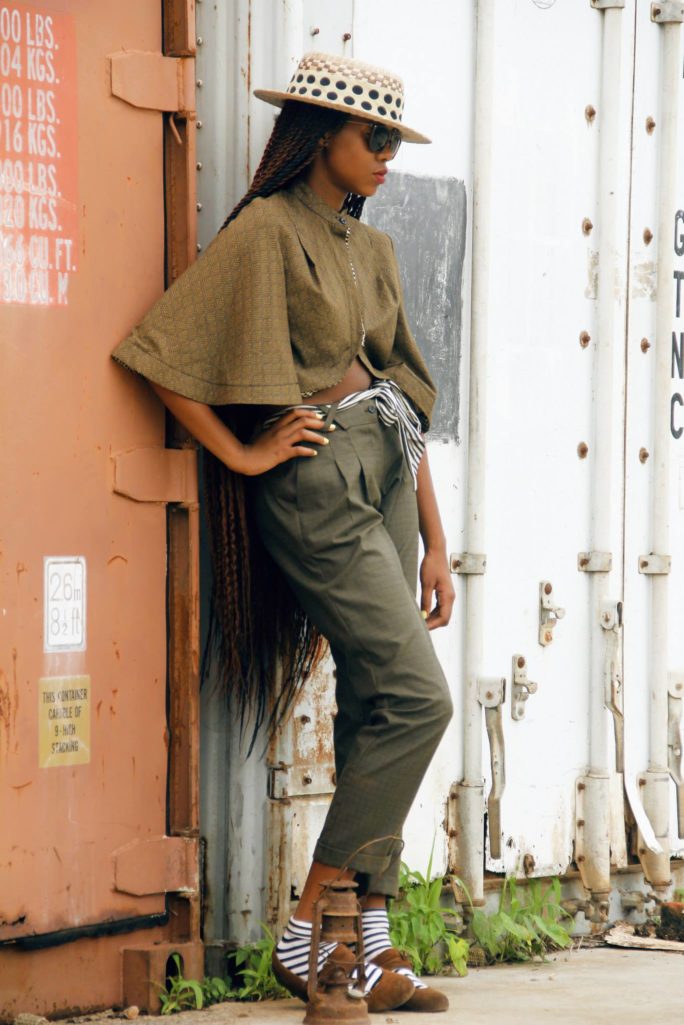 Khaki is the Safari color, and this model is all set to go. The cropped jacket has stylish bell sleeves and a high neck. The three-quarter-length trousers and hat add a vintage touch to the look. Interestingly, a scarf matching with her socks replaces the belt.
The cropped jacket can be styled either up or down. In this picture, it is paired up with a steel grey skirt. The elegant striped sash matched the socks and the hat finishes off the look in an eye-catching way.
Danayi Chapfika blends the old and the new in this timeless look. The matching chiffon top and taffeta skirt are enticingly feminine. Pairing this with a hat highly elevates the look.
Jewel Tones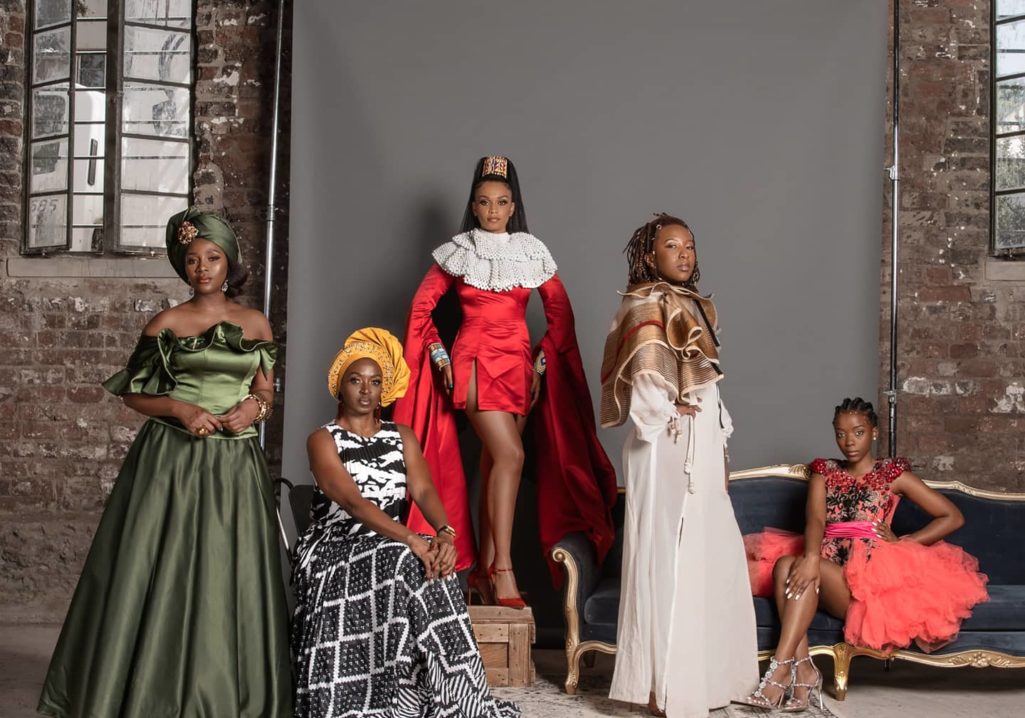 This is a sample of Chapfika's best looks. Note how vintage accents blend with contemporary looks. There is also a bold interplay of colors to produce striking unique looks. You will find the perfect outfit for any occasion from the collection.
Danayi Chapfika Excels at Nude Accents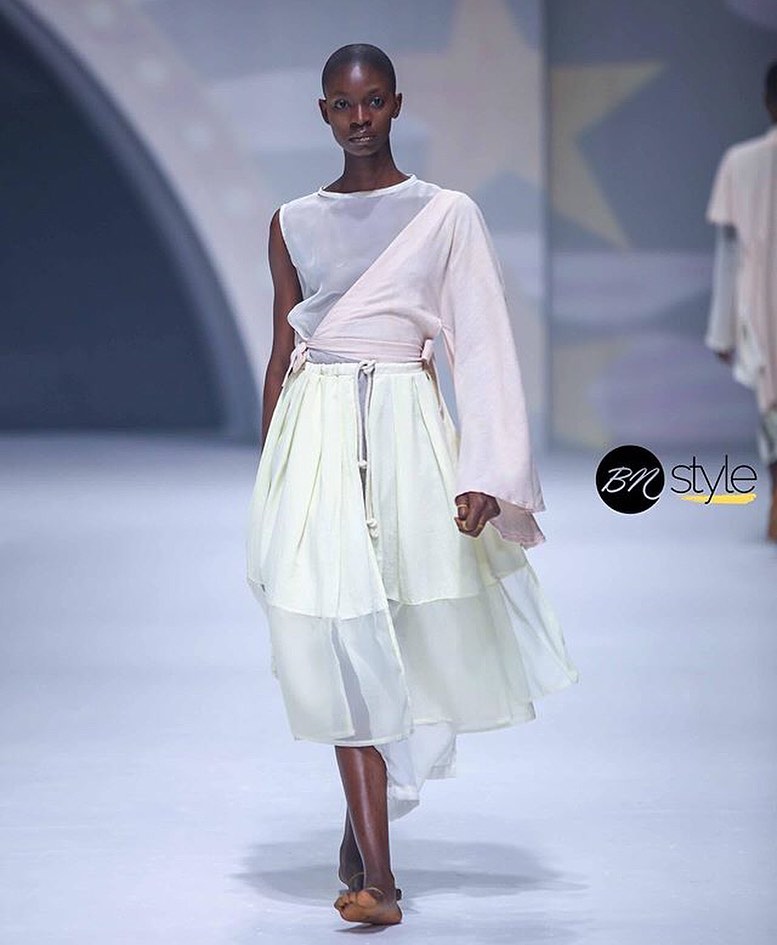 This cool layered one-sleeved creation has a flattering length. Obviously, the choice of fabric and design makes this a summer essential. The flowing skirt allows the skin to breathe and its classic look needs no further adornment.
Danayi is a master at designing using the nude palette. The above look is a sophisticated study in pale pink and white. The top is exquisitely cut with a deep vee and flowing, feminine bell sleeves.  The white palazzos are made out of a lightweight fabric that flows elegantly in folds to the feet.
This dazzling ruffled cape with gold/bronze colors is the perfect accompaniment to the cream trousers. It creates a good cover for those who are cautious about exposing their body in public. Interestingly, you can pair the cape with other nude top designs from Haus of Stone.
Conclusion
If you are an upcoming designer working your way up, Danayi Chafika has words of wisdom to share. In an interview with the Standard newspaper she said,
"Be ready to work, do not expect to be rolling around in money after a month! Sometimes it takes time for your business to start generating revenue and you should be prepared for that. You also need to be driven and do what it is you are passionate about. Don't copy someone else's work—rather be inspired/influenced by it, there's a difference. Make sure you dream big, the world is your oyster!"