Afronista Of The Week: A Peek Into Dorra Zarrouk Glamorous Wedding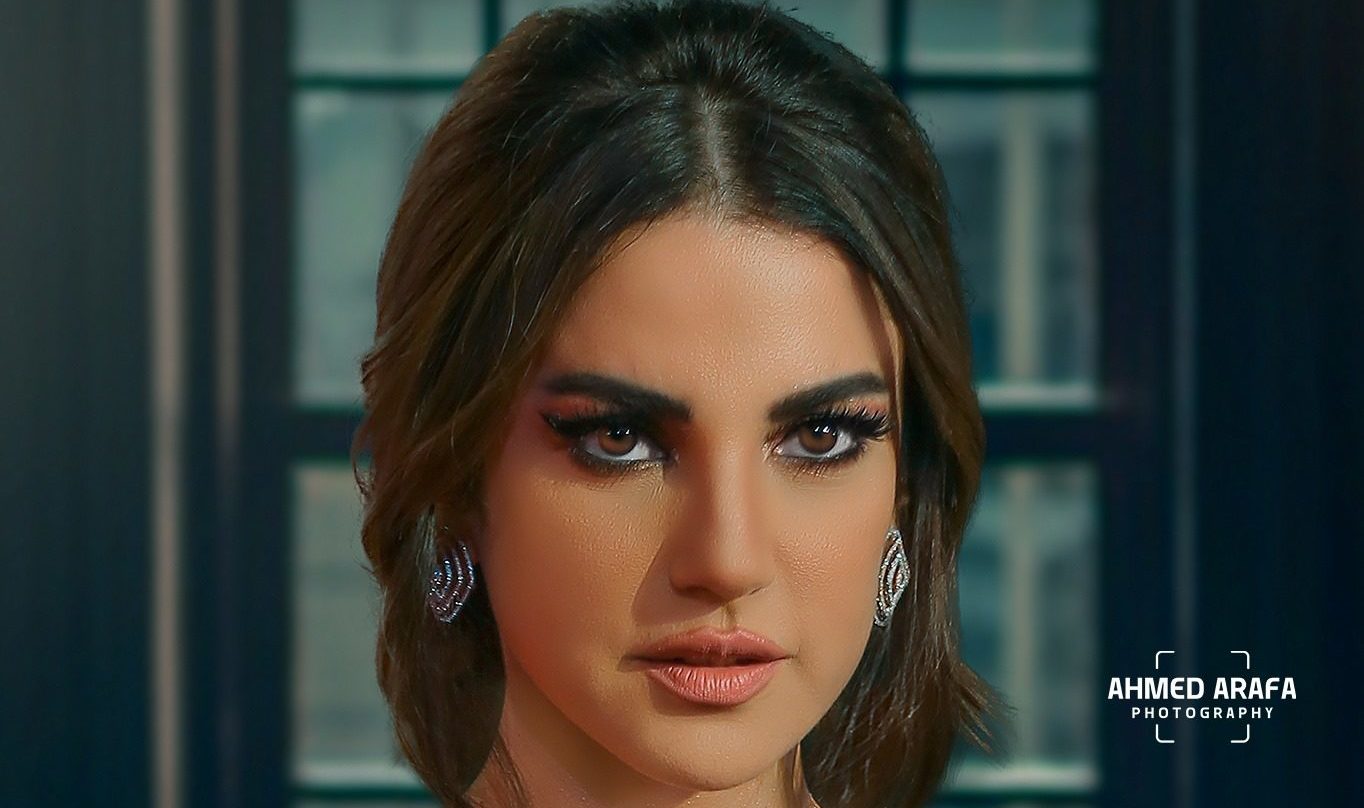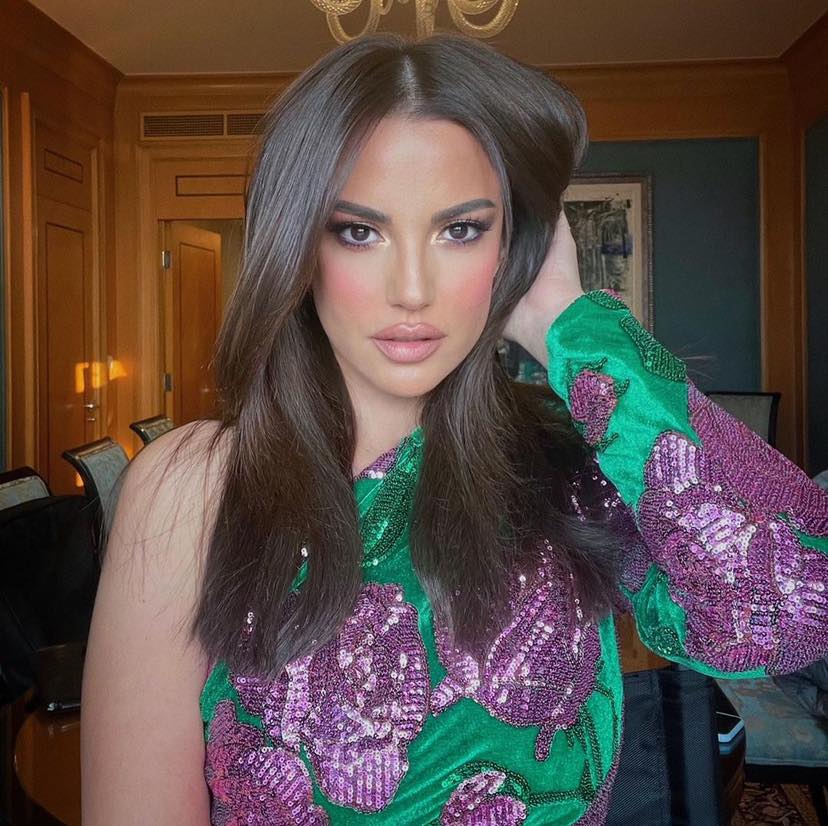 Our Afronista of the week is Tunisian actress Dorra Zarrouk, a superstar in the Arab film world who has starred in box office blockbusters and TV series. Besides excelling in different genres, she is also stunningly beautiful and the epitome of style and elegance. Zarrouk pays homage to her Tunisian roots in her choice of attire that is usually unique and intricately embroidered.
However, fame comes at a price. Recently, Dorra Zarrouk was a victim of public criticism regarding her choice of mate. Here is her reaction to the accusations. Also, we will take a peek at her glamorous wedding.
Dorra Zarrouk's Wedding Sparks Controversy on Social Media
In November 2020, Zarrouk celebrated her wedding to the Egyptian architect Hany Saad. The controversy began soon after when his first wife posted on her Facebook page that he was still married to her. This carries serious implications since Tunisia, Zarrouk's country of birth, has outlawed polygamy. The Personal Status Code stipulates that polygamy is forbidden. Moreover, a former Tunisian woman MP accused Zarrouk of humiliating Tunisian women by marrying a man who was already married.
The Actress Defends Herself
In response, Zarrouk sent a statement to Tunisian Radio Mosaïque to clarify that her husband was divorced and therefore free to remarry. In a report by Egypt Independent, she said,
"Everyone is free in their personal life and free in their choices. Marriage is the natural development that our Lord has directed us to in order to legitimately culminate our relationships, and I chose a man I love."
Dorra Zarrouk's Glamorous Wedding
Zarrouk's wedding was held at El Gouna, a resort town on the Red Sea that is a section of the Red Sea Riviera. The venue was the 6-star La Maison Bleu hotel. She got married surrounded by friends from the artistic community and celebrities. Special mentions are the actor Ahmed El Sakka and actress Ghada Adel.
Zarrouk wore 3 different gowns at her wedding, all of them created by Arab designers. The first two were designed by Zuhair Murad, a well-known Lebanese designer. The third was a creation by Mohanad Kojak.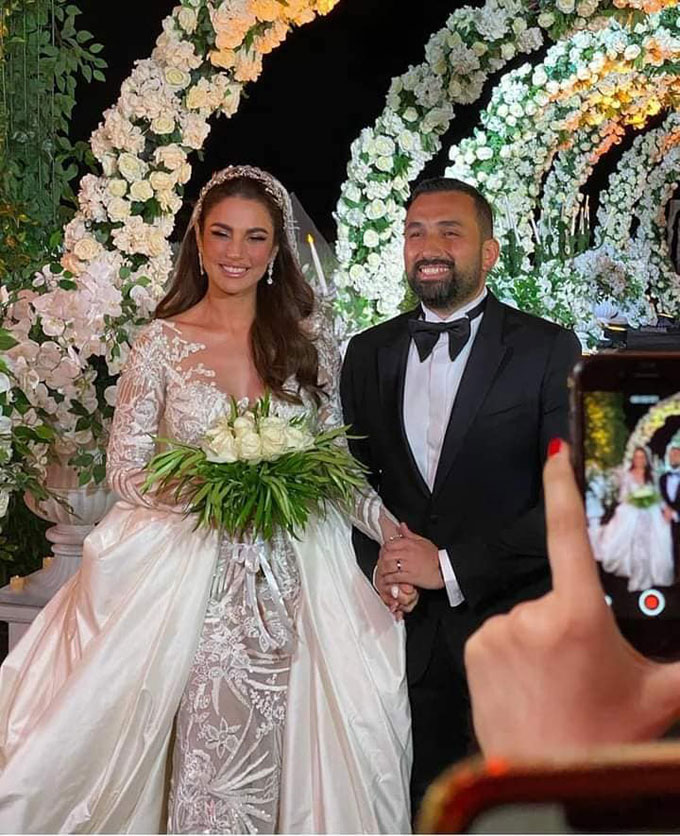 This dreamy creation by Zuhair Murad has intricate lacework and a detachable train.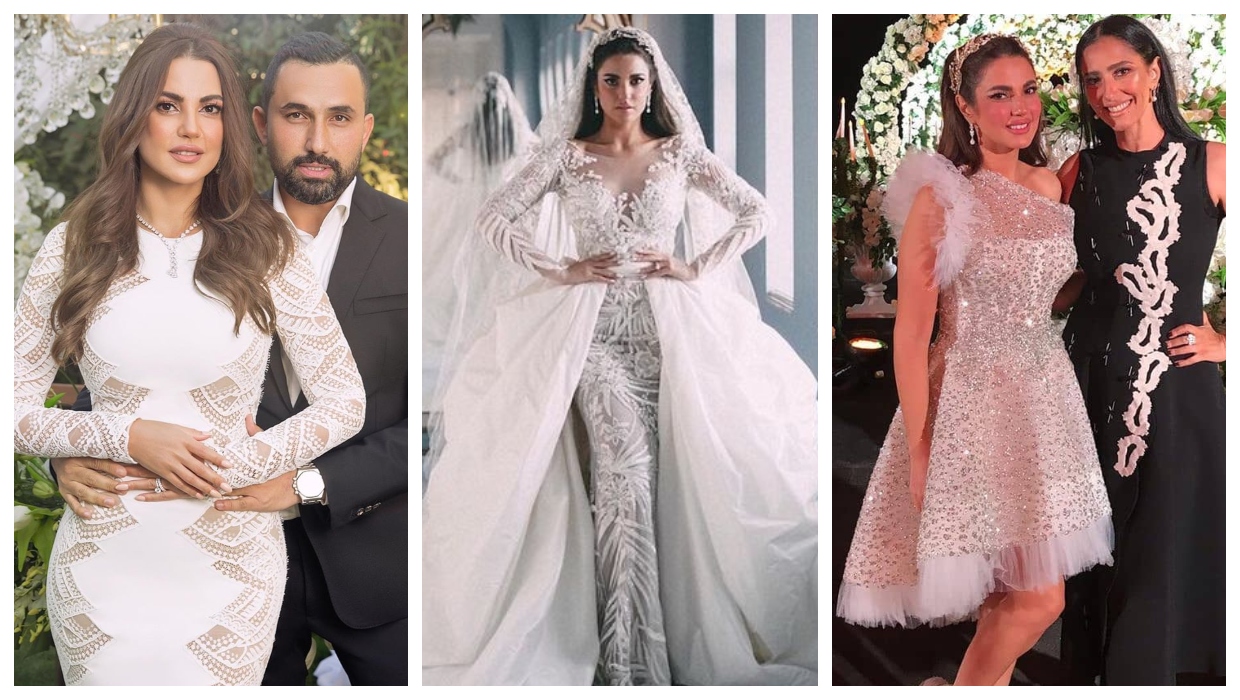 The first gown is a simple form-fitting sheath with lace detailing. It was Zarrouk's choice for the Islamic ceremony. The second magnificent lace gown was for the wedding party. The third was a sparkly, girly, fun dress that Zarrouk wore when she took to the dance floor later that evening.
 Early Life
Dorra Zarrouk was born in Tunis in 1980. As a child, she knew that she belonged on the stage. She enjoyed going to the movies and the theater with her mother and often watched Egyptian Comedy shows on TV. Interestingly, she did not immediately pursue her dream after high school. Instead, she joined the university to study law and later pursued a post-graduate degree in political science at Lebanon's St Joseph University in 2003.
Her Acting Career
Zarrouk started out as a model before joining a theater troupe and making stage appearances. Consequently, she was the choice actress for lead roles in a series of shows on Tunisian television. Her first feature film appearance was in 'Khorma' in 2002. Her biggest break in the entertainment industry came after she moved to Egypt. Consequently, she started working with the director Youssef Shahin. Her most iconic roles include 'Whispering Sands', 'The Preacher', 'Moga Harra' and 'The Aquarium'.
How old is Dorra Zarrouk?
Born on 13th January 1980, Dorra Zarrouk is 41 years old. Interestingly, a lot of people what to know her net worth. Well, if you are among those asking "What is her net worth?" we have some tips for you. In 2020, Zarrouk's net worth was between $1-5 million.
Dorra Zarrouk's Style
Zarrouk loves fashion and jewelry. Her fashion appearances subtly bring her North African heritage to the fore. Some of her pieces show that she derives her inspiration from her Tunisian heritage. However, she also embraces contemporary looks. Below are some of her iconic styles.
Glamorous Red Carpet Looks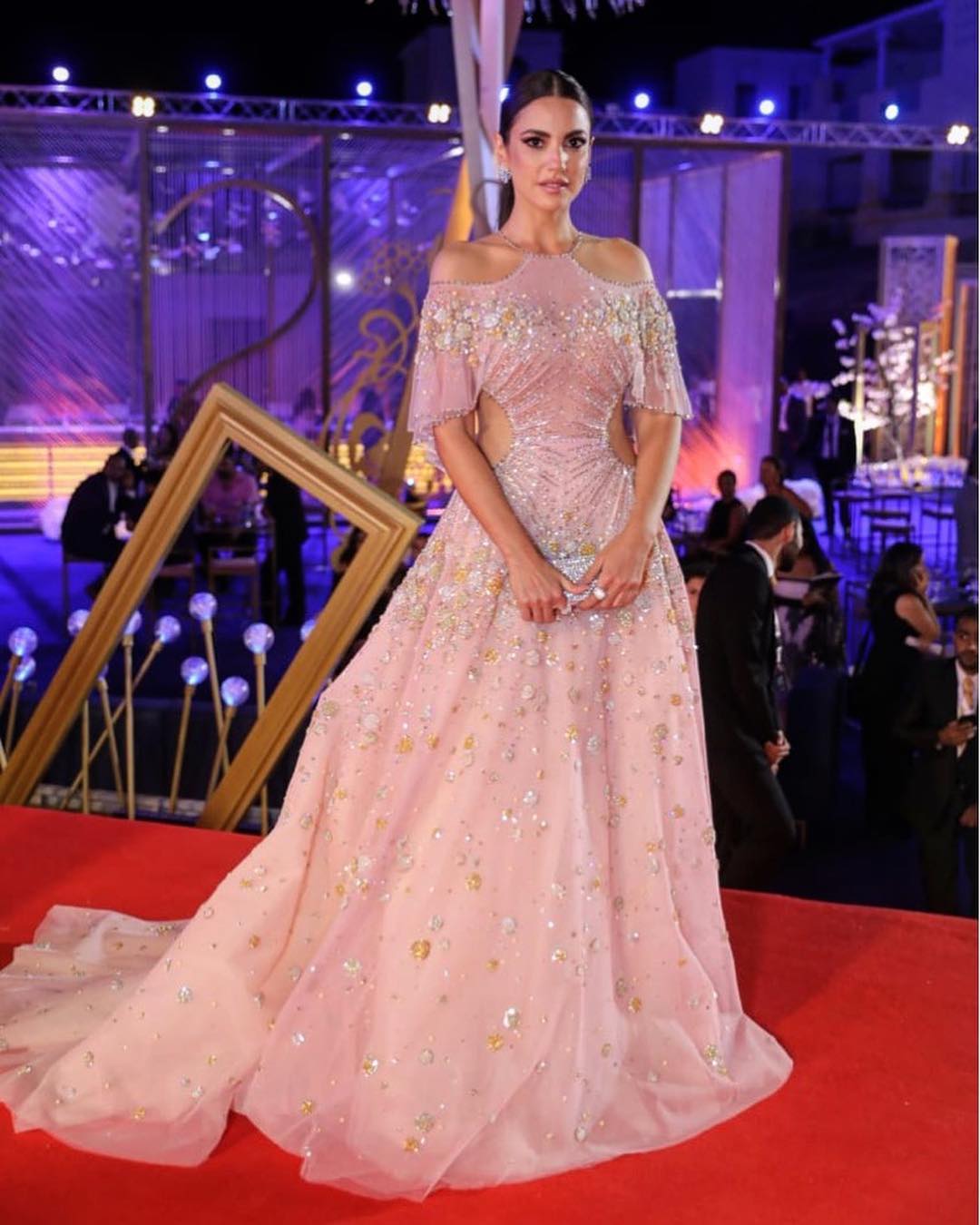 Dorra Zarrouk never fails to wow when she is on the red carpet. Here, she is resplendent in a daring baby pink ball gown with cutouts at the shoulders and the waist. The gown has delicate silver and gold embroidery.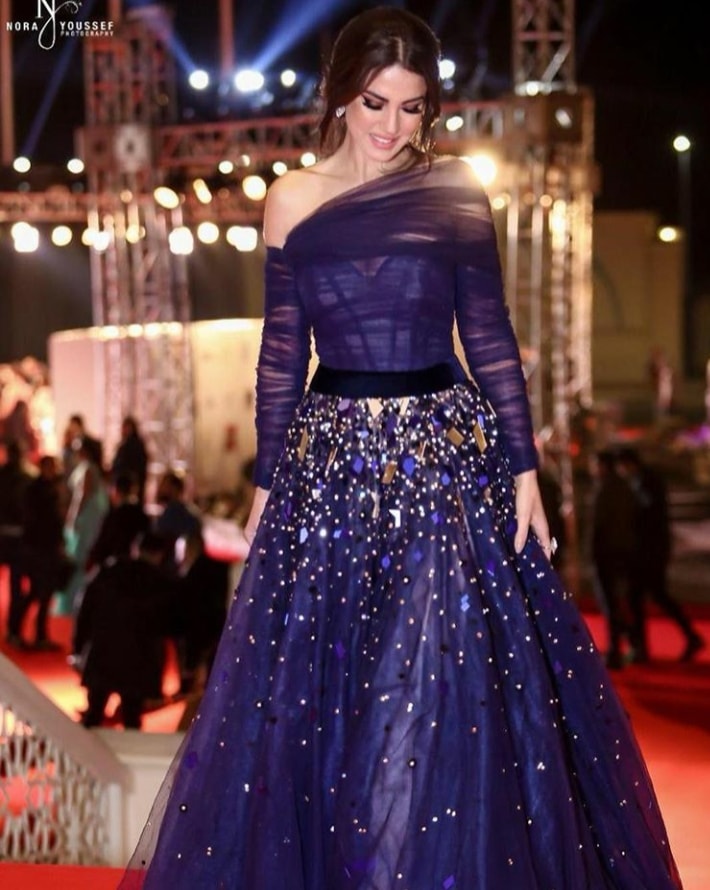 A vision in swathes of midnight blue tulle, Zarrouk looks spectacular in this gown. The bodice is form-fitting, and the outfit flares out in gathers of tulle from the waist. The rich embellishments are a tribute to her Tunisian culture.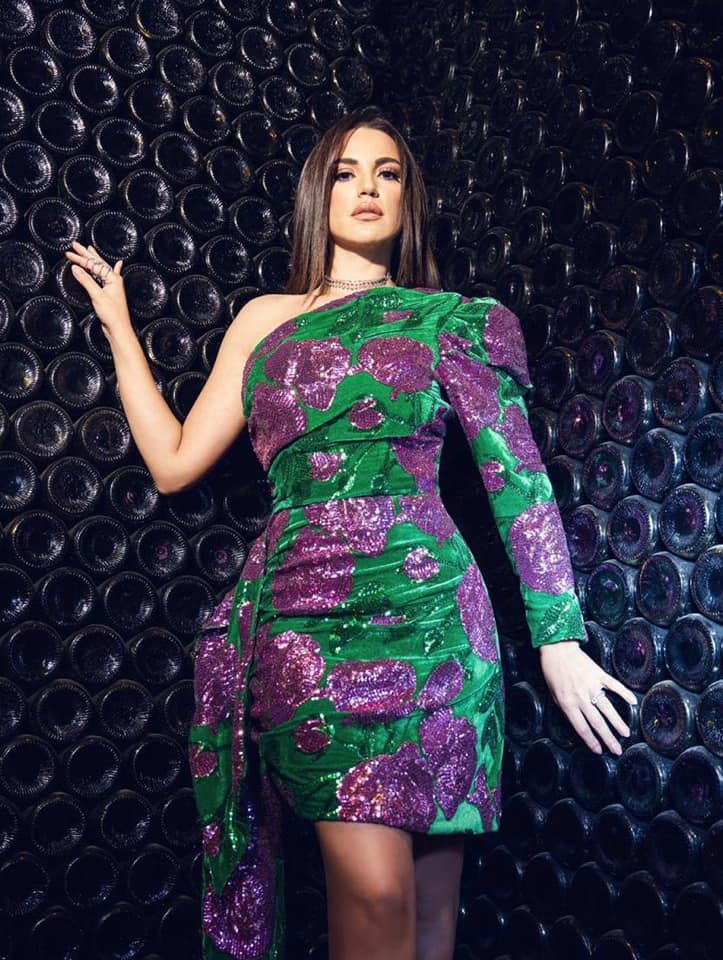 This exquisite gown in emerald green with lavender sequins has a single sleeve and an unusual bustle dropping down on one side. It is the ultimate cutting-edge look for this stylish fashionista. This is one of the times the actress explores fabrics and designs from other parts of the continent.
Cultural Vibes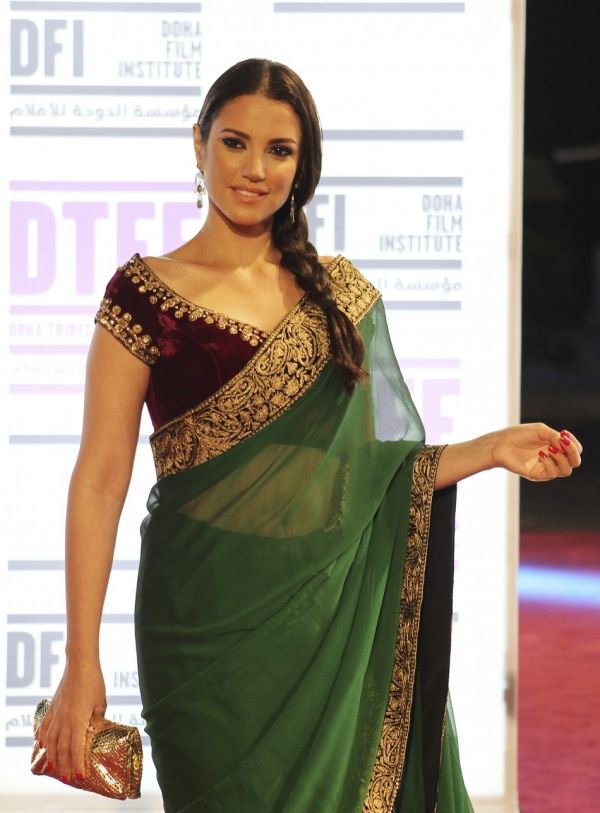 Graceful in a traditional Indian saree, Zarrouk celebrates culture. Similar to Tunisian traditional clothing, formal sarees are embellished with intricate embroidery work in gold thread. The deep maroon blouse is a perfect complement to the olive green saree and the two pieces are linked by the gold trimming.
Traditional Jewelry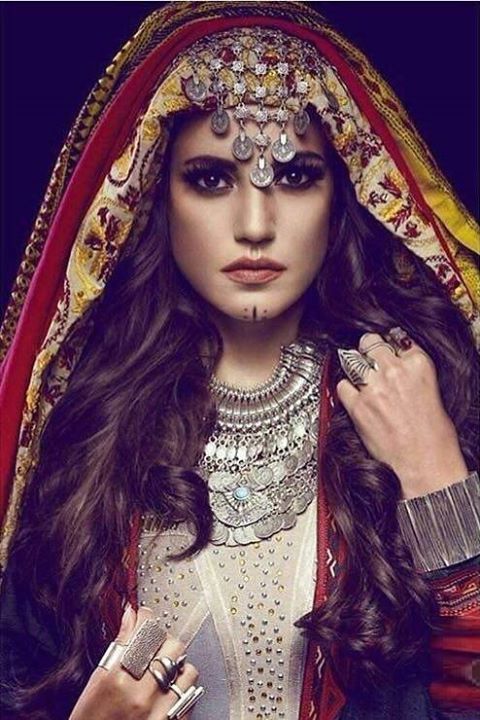 Jewelry is an important part of Tunisian traditional outfits and it is treasured by the women. Vintage coins are used to adorn headdresses and neckpieces for a striking unforgettable look.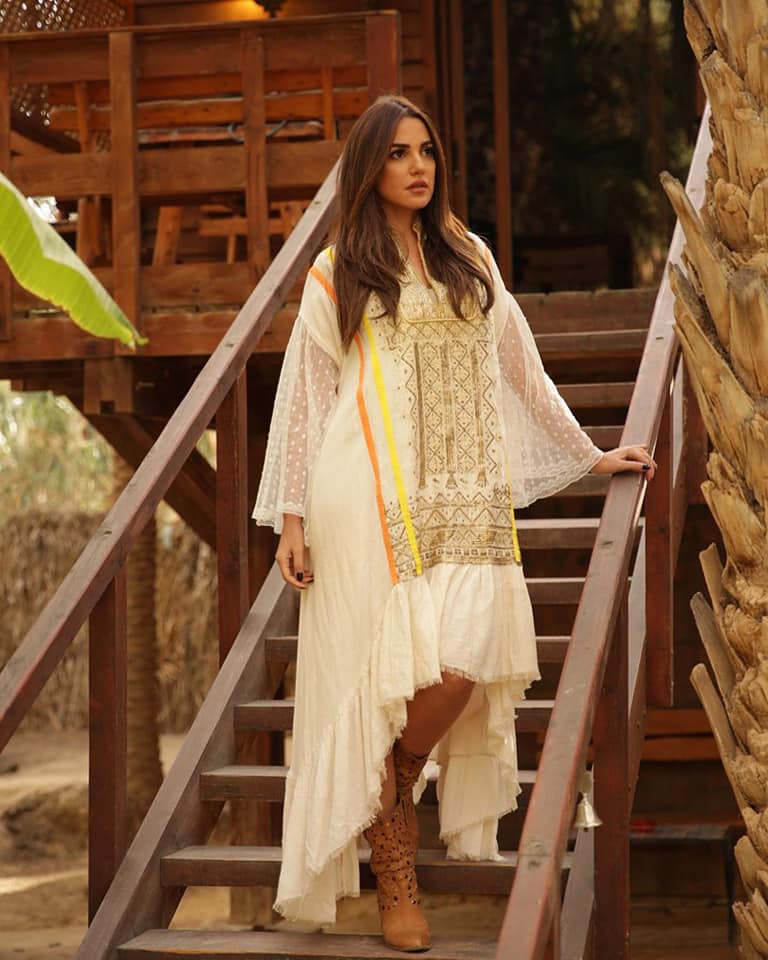 Zarrouk finds her inspiration from her cultural roots. This is evident from this floaty muslin asymmetrical hemmed gown. It has intricate embroidery at the bodice and Zarrouk styles it with a pair of tan boots.
Tunisian Bournous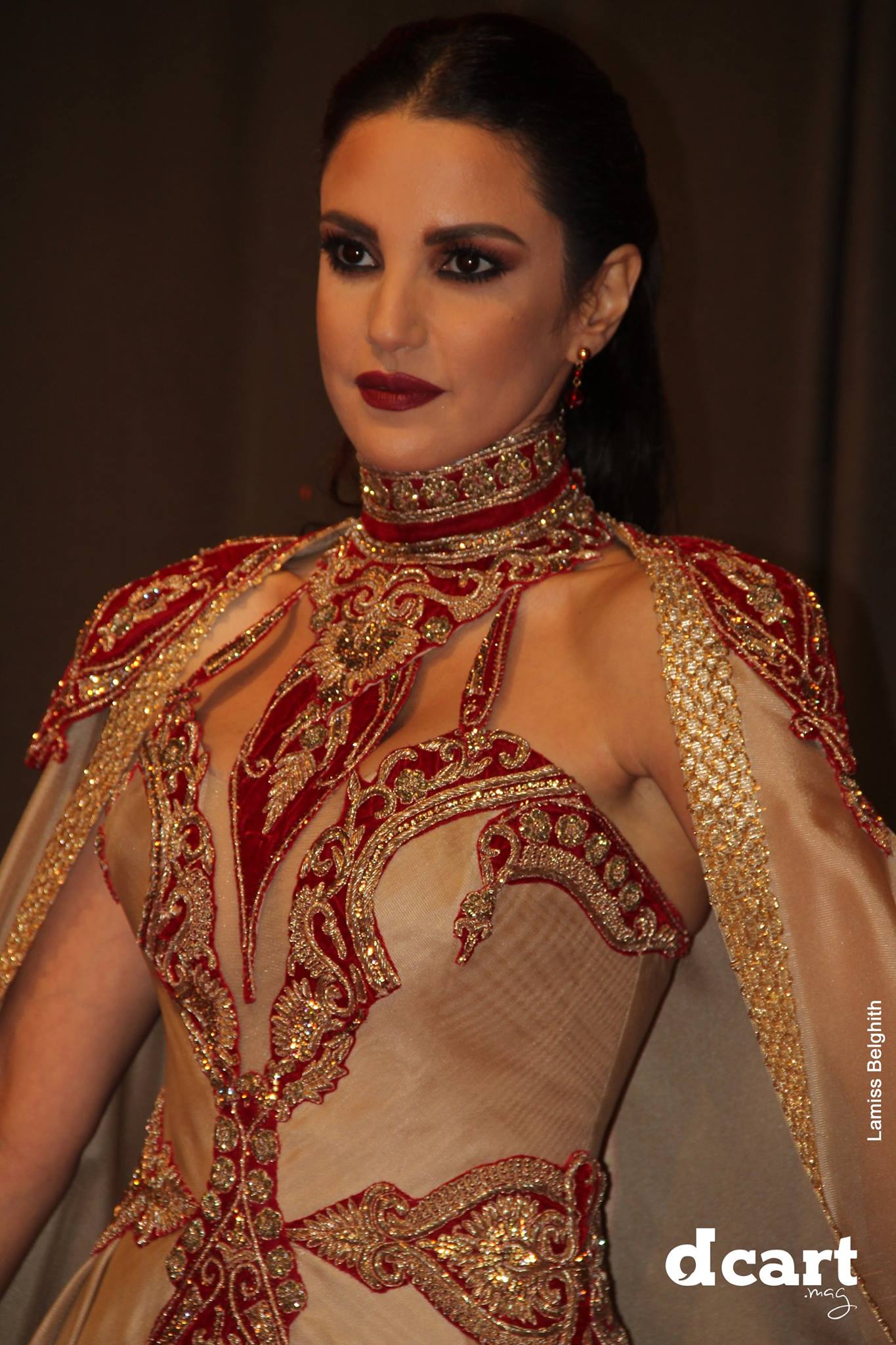 Zarrouk once again celebrates her rich culture with this beautifully embellished gown with a unique queenly collar and in royal shades of red and gold. The gown has a flawless cut, and Zarrouk's make-up adds the perfect finishing touch to this iconic look. It is a modern style 'Bournous', a national Tunisian dress, which took 2 months to create.
Conclusion
Dorra Zarrouk appreciates her fans and respects their opinion. At the same time, she guards her right to privacy. Her accomplishments on and off the screen make her a role model for young Arab girls. In her interview with Kate Wills of Harper's Bazaar Arabia, she said,
"I'm so thankful to be a role model. It's such a huge responsibility and I wish to never disappoint the next generation and to try and inspire them. What advice would I give to other women? Just be yourself and never try to copy someone else. At the end of the day, you are the hero of your own story."