Afronista Of The Week: 20 Bettinah Tianah Styles That Have Us Talking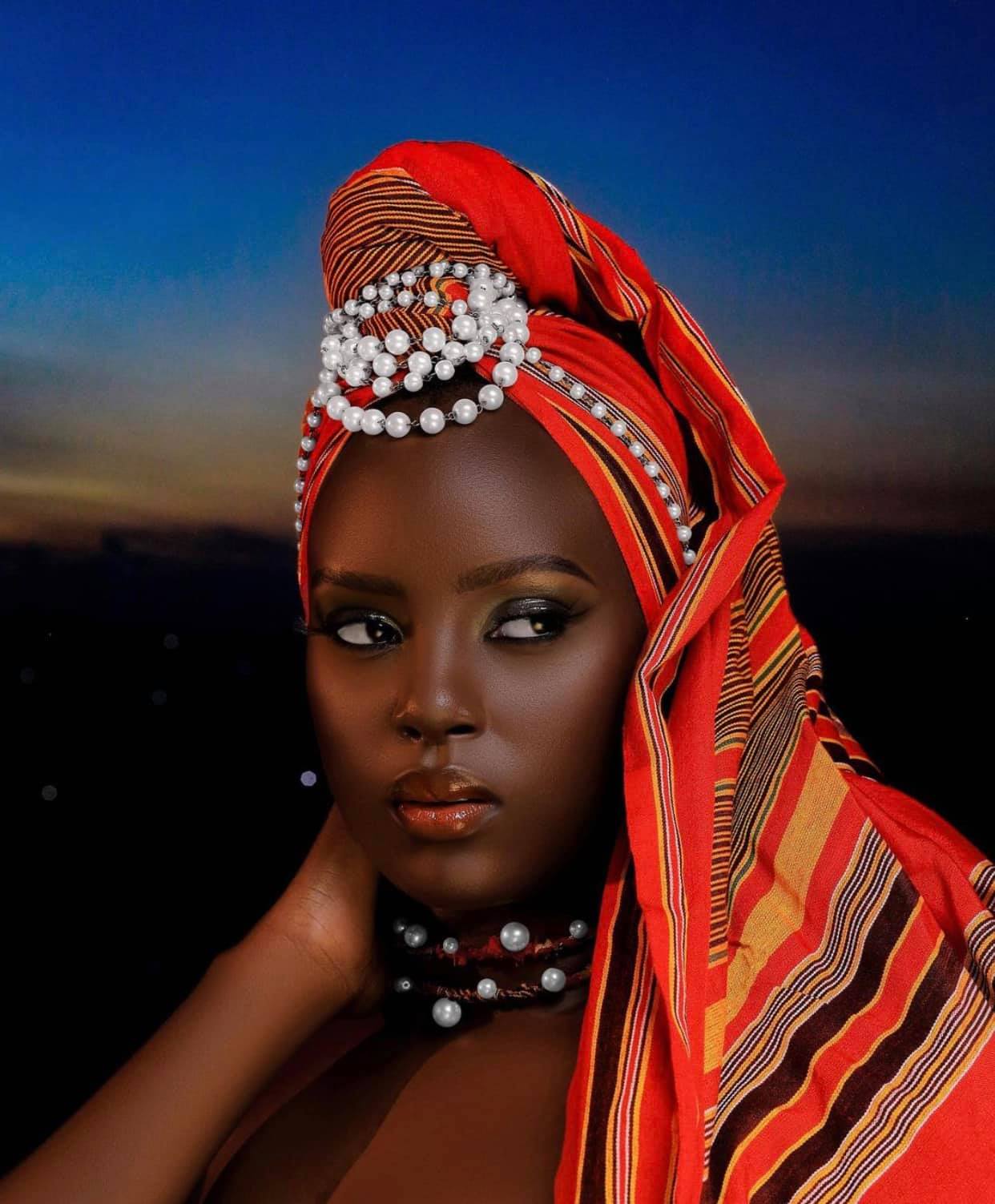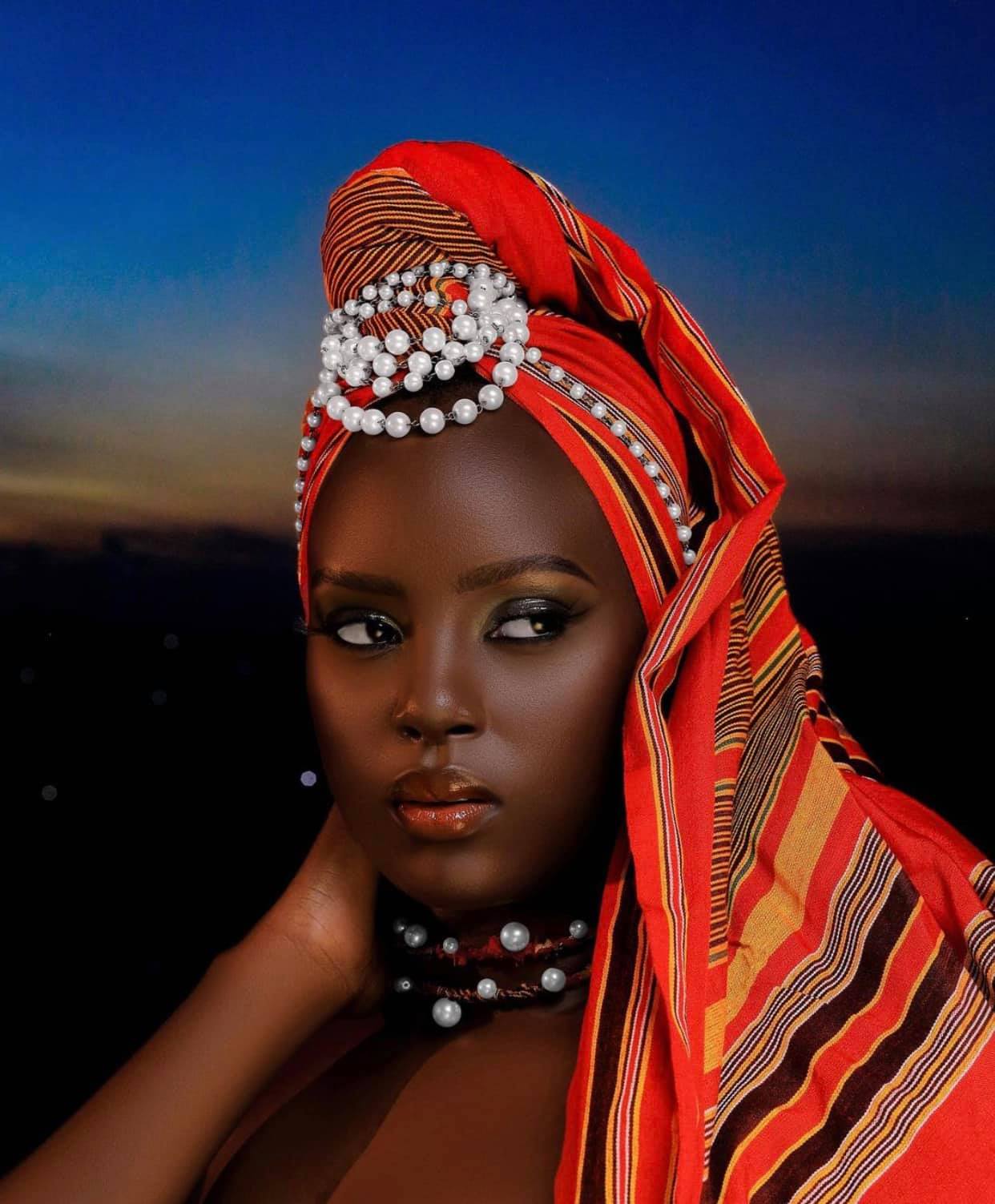 Our Afronista of the week, Bettinah Tianah, is a Ugandan actress, model, and television personality. There is a lot to admire about her. Firstly, she is remarkable in the way she has excelled in building and promoting her brand. Also, she has a distinctive style, beautiful ebony skin tone, and short hair sculpted close to her skull.
The combination of this with a sharp fashion sense and style has made her a formidable brand. Consequently, she partnered with leading names such as Coca-Cola and Emirates Airlines. This is a story about this Afronista's journey from the schoolroom to the business world.
The 100 Most Beautiful Faces of 2020 Nominee
TC Candler is a gentleman who along with 20 individuals from different parts of the world compiles a list of the most beautiful faces of the year. In 2020, Tianah's name was among the list of nominees. Also included were notable personalities such as Emma Watson, Lupita Nyong'o, and Ariana Grande. The voters base their selection, on more than physical perfection. In addition, they also consider qualities such as grace, poise, and originality. Tianah has demonstrated these traits as seen from her social media following.
The Power of Social Media
If there's one thing that millennials are conversant with, it is harnessing the power of social media. For example, Tianah has 133,000 followers on Facebook, 504,000 on Instagram, and 16,200 on Twitter. Certainly, this is evident that her brand is not a push-aside. In October 2019, a Fashionpreneur summit was held in Uganda. Tianah who was one of the panelists shared some of her tips on brand awareness. Uganda Lifestyle's report on the event said,
''This starts by finding a niche in which you can provide unique insights and experiences (for example, travel, fashion, fitness) and deliver high-quality content. Make sure that your niche is something for which you are passionate and something for which you can produce quality content.''
The Coco-Cola FIFA World Cup Trophy Tour
One of Tianah's key achievements was in 2018. Out of 20 influencers, Coca-Cola nominated her to bring the World Cup trophy home. Consequently, she was among 13 Ugandans who traveled to South Africa on that mission. The FIFA World Cup trophy was on an international tour. Avid soccer fans were given an opportunity to view this famous soccer symbol before the start of the games. Tianah counted it as a privilege to be part of that historical event.
 Bettinah Tianah's Career Journey
This young trendsetter was born in 1993 as Betty Nassali. She is a graduate of the Cavendish University in Uganda and holds a degree in Journalism. Tianah's first appearance in the media at the age of 15 was for the hosting of a program for the youth on television.
This was followed by an appearance on the matchmaking show 'My Date'. In 2017, Tianah joined Nation Television Uganda (NTV)'s production 'Style Project' as one of the hosts. Tianah gained fame when she played the role of 'Rhona' on the TV series 'The Hostel'.
Style Project
This is one of the highest-rated shows in Uganda and fashion enthusiasts as hosts. Since fashion is part of Tianah's brand image, she is the perfect fit for the job. The goal of the program is to discuss fashion trends and the latest news in beauty. The panelists also offer their opinions on celebrity fashion choices.
Bettinah Tianah's  BT Foundation
Tianah is not content with achieving prestige for herself. She wants to make her influence work for the benefit of those who need it. That is why she began a foundation to reach out to the youth and mentor them. Working hand in hand with the schools, the Foundation provides career guidance, leadership, communication, and other skills. The goal is to equip and inspire the next generation to face life's challenges with confidence.
Bettinah Tianah's Styles that have us Talking
Tianah has a style that is hers. Most importantly, it is one that she embraces and owns. It is youthful and fresh, and she does not follow trends. Here are some examples of her iconic looks.
Contemporary Looks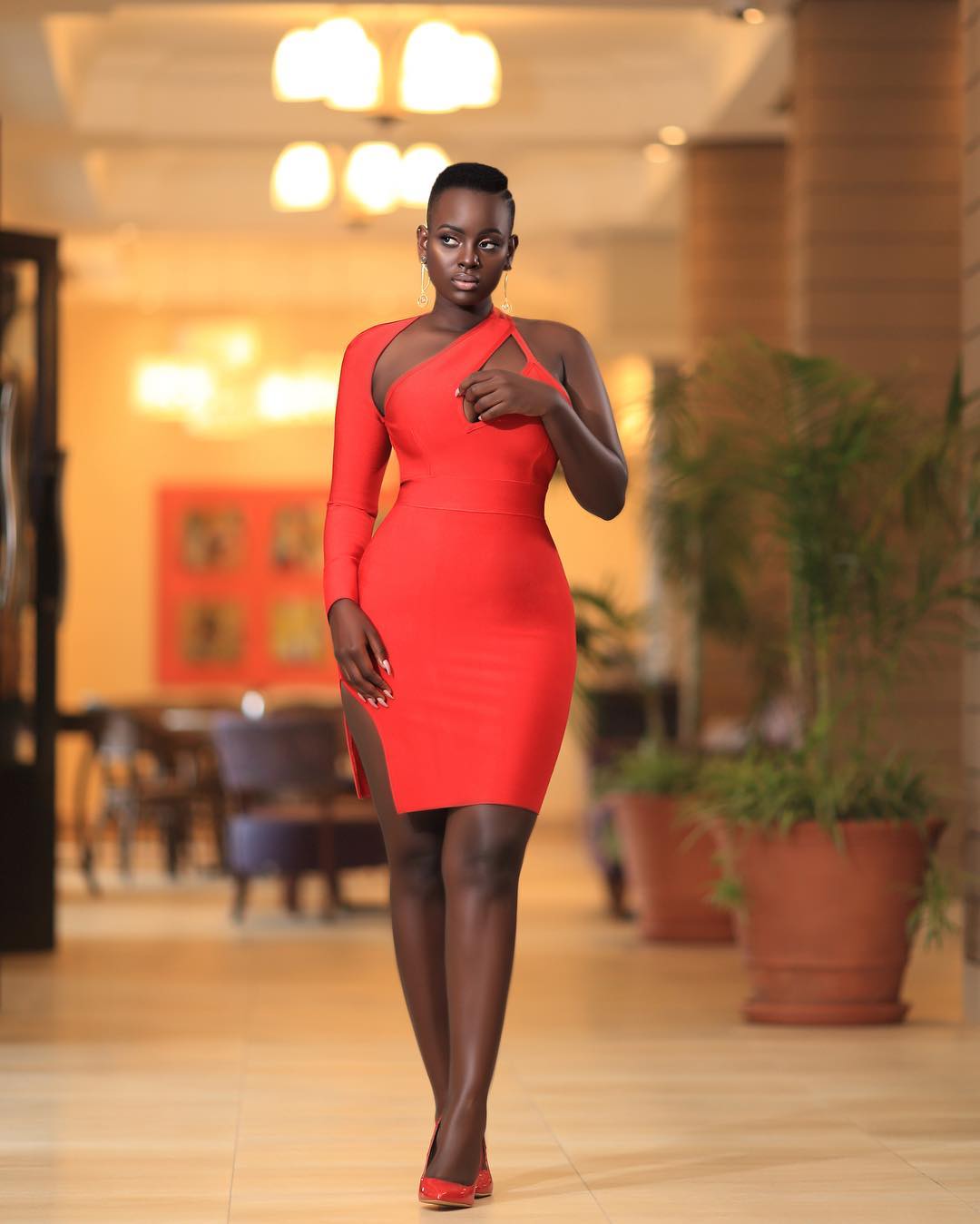 This is an exquisite form-fitting outfit with daring cut-outs around the neck and shoulders. The rust color looks perfect against Tianah's dark skin.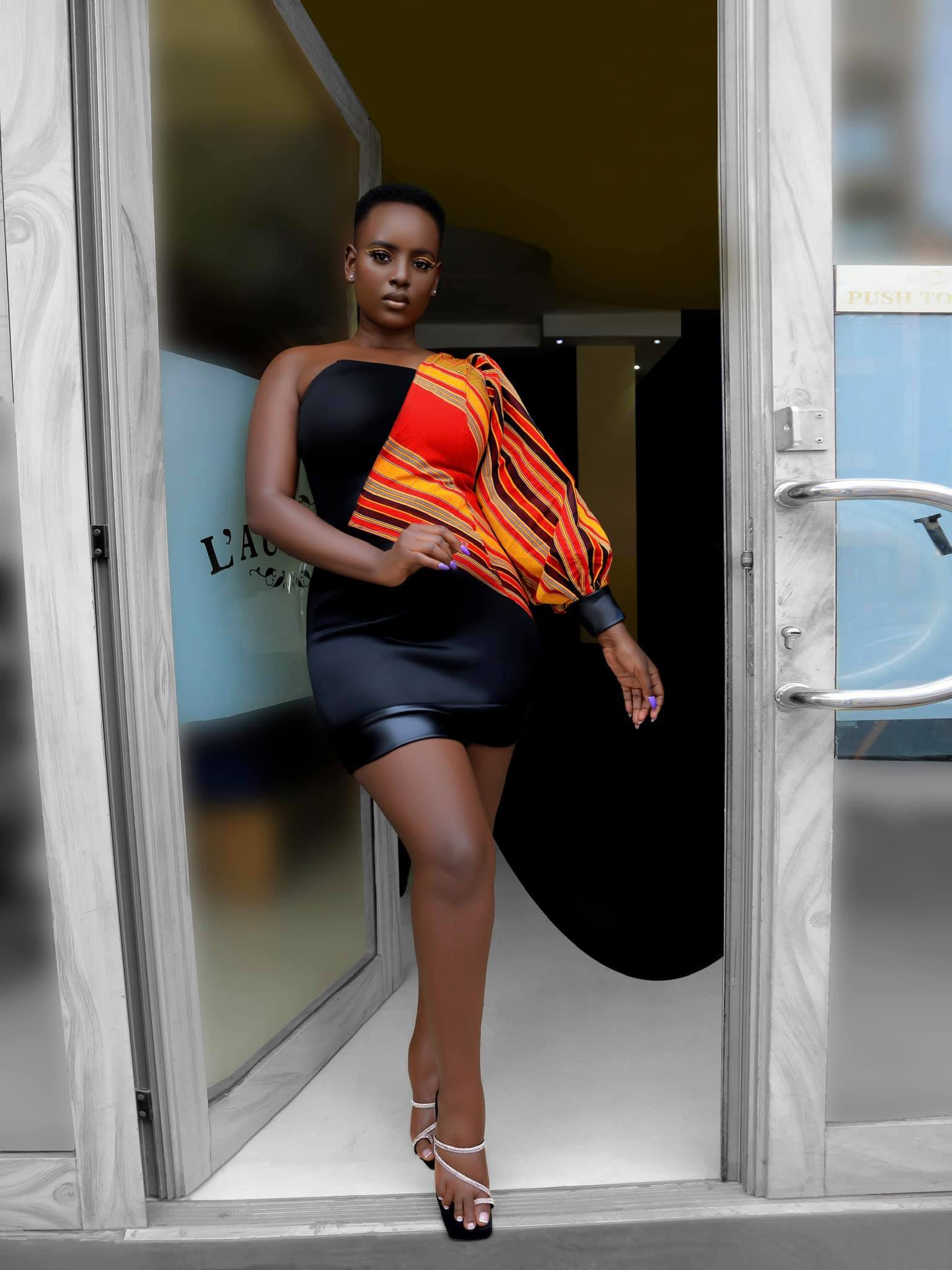 A perfect example of the contemporary use of Ankara. The outfit's left shoulder is cleverly designed in a bright-colored fabric that results in a unique, one-of-a-kind look.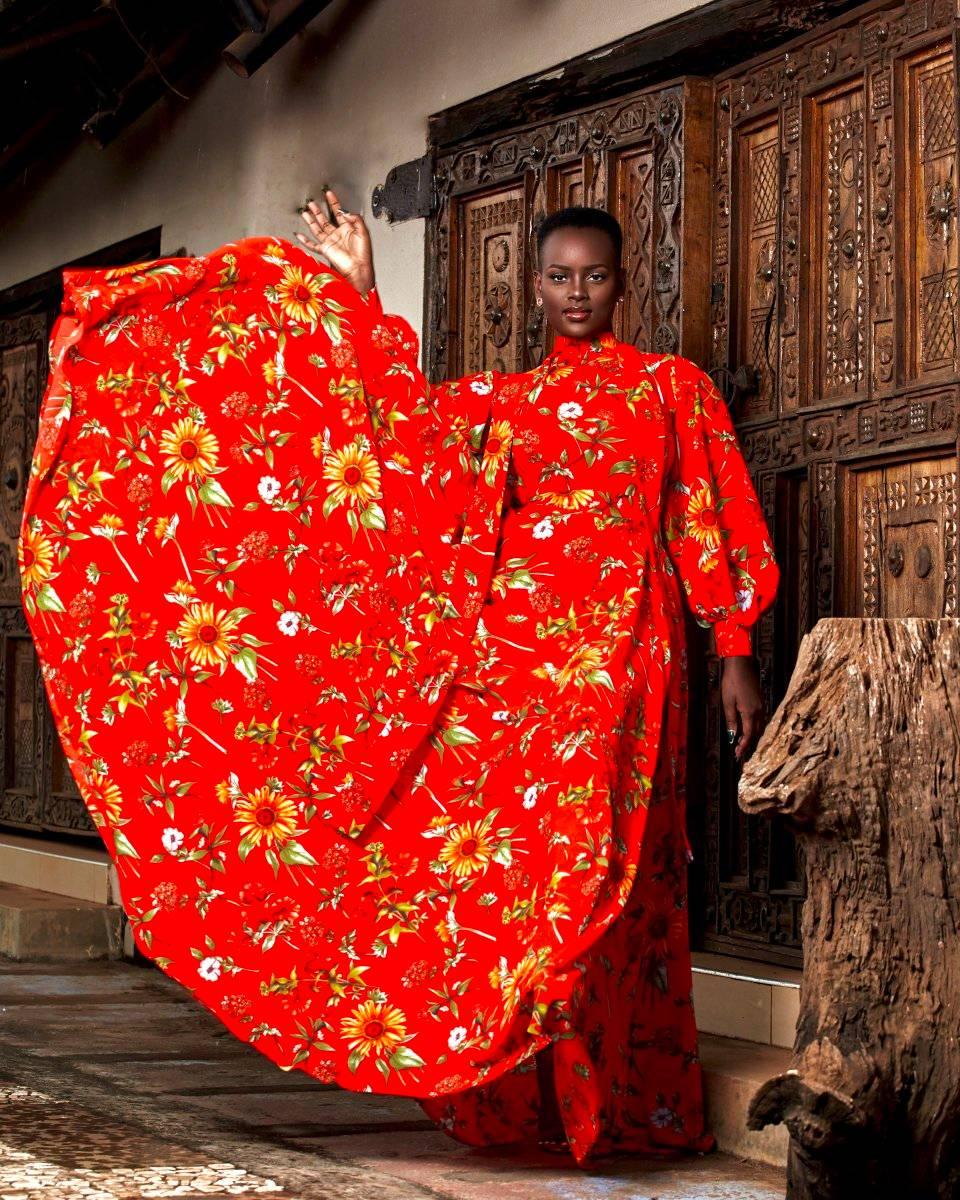 A splash of bold color that is guaranteed to be a show-stopper, this floral creation is demure and feminine. It has a high collar and full sleeves.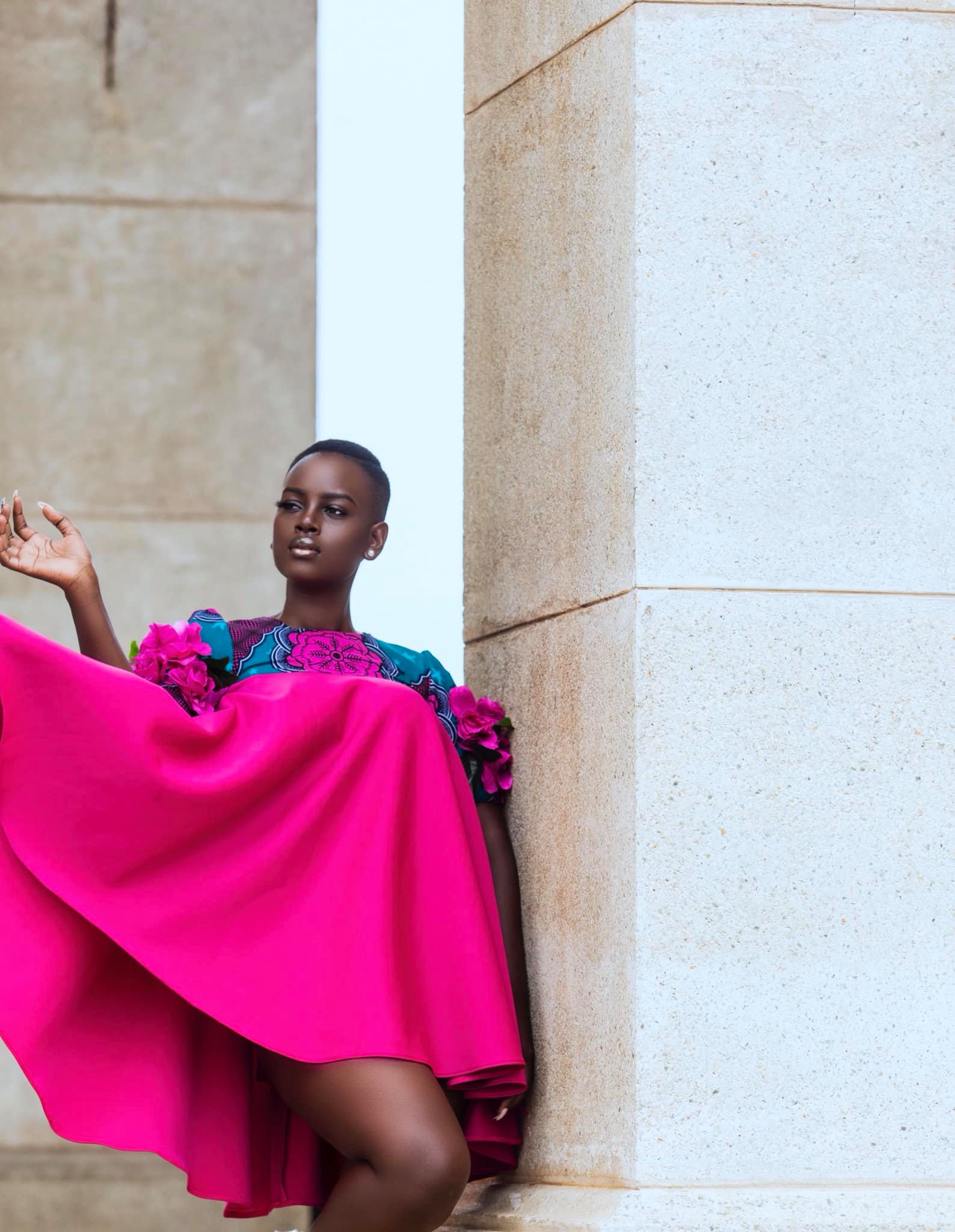 This hot pink number is yet another example of how Ankara fabric can blend into contemporary designs. The daring creation has ruffled sleeves in the same hot pink shade.
Traditional Ankara Looks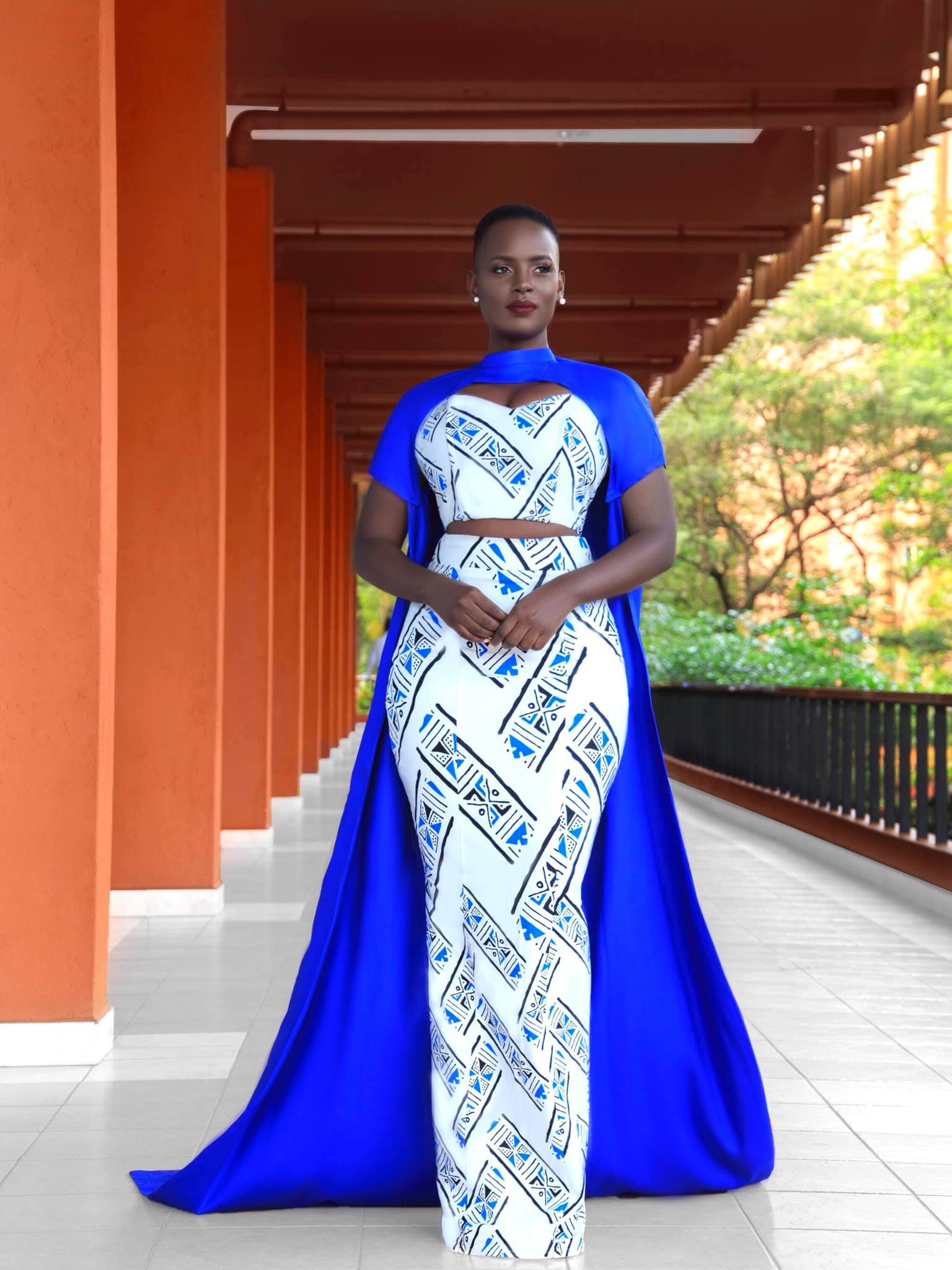 Tianah looks classy in royal blue and white. The two-piece ensemble is form-fitting, and the flowing cape adds a regal element to the overall look.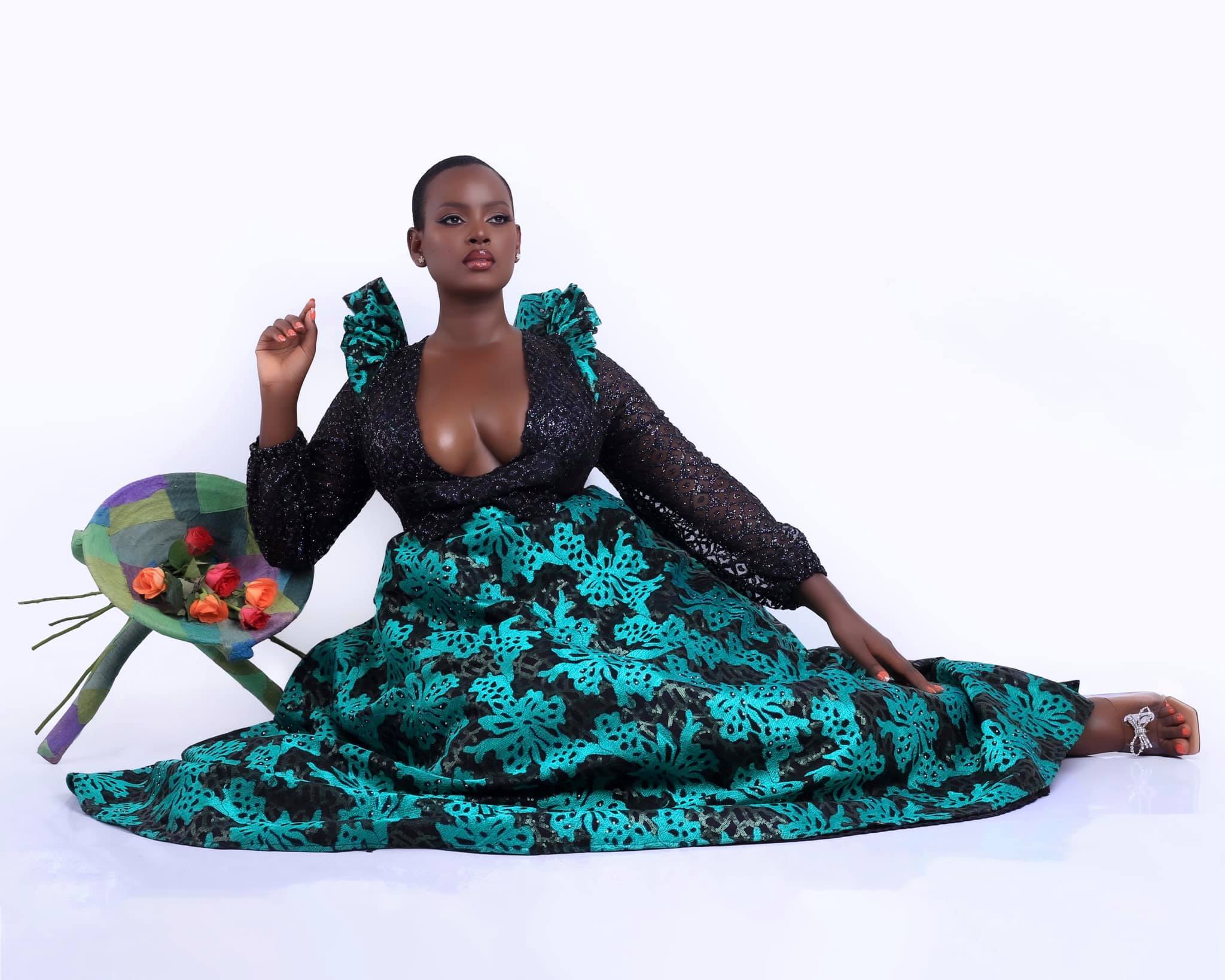 Here is an elaborate, classic example of an African traditional outfit designed for a special occasion. It has a dash of drama on the shoulders with unique stand-up ruffled accents. The skirt flares out from the waist down.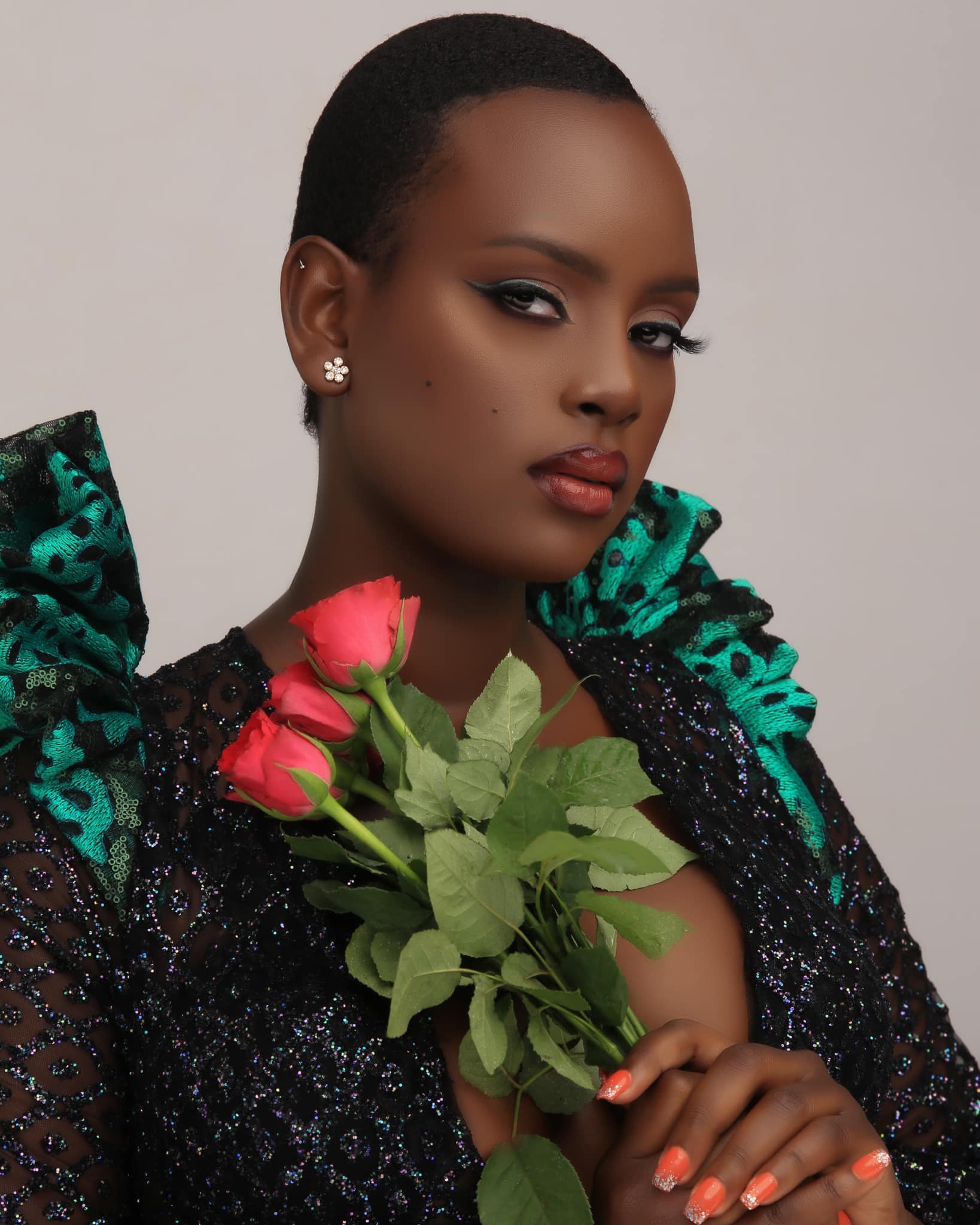 A closer look at the same dramatic outfit shows that the bodice is crafted out of intricate black lace.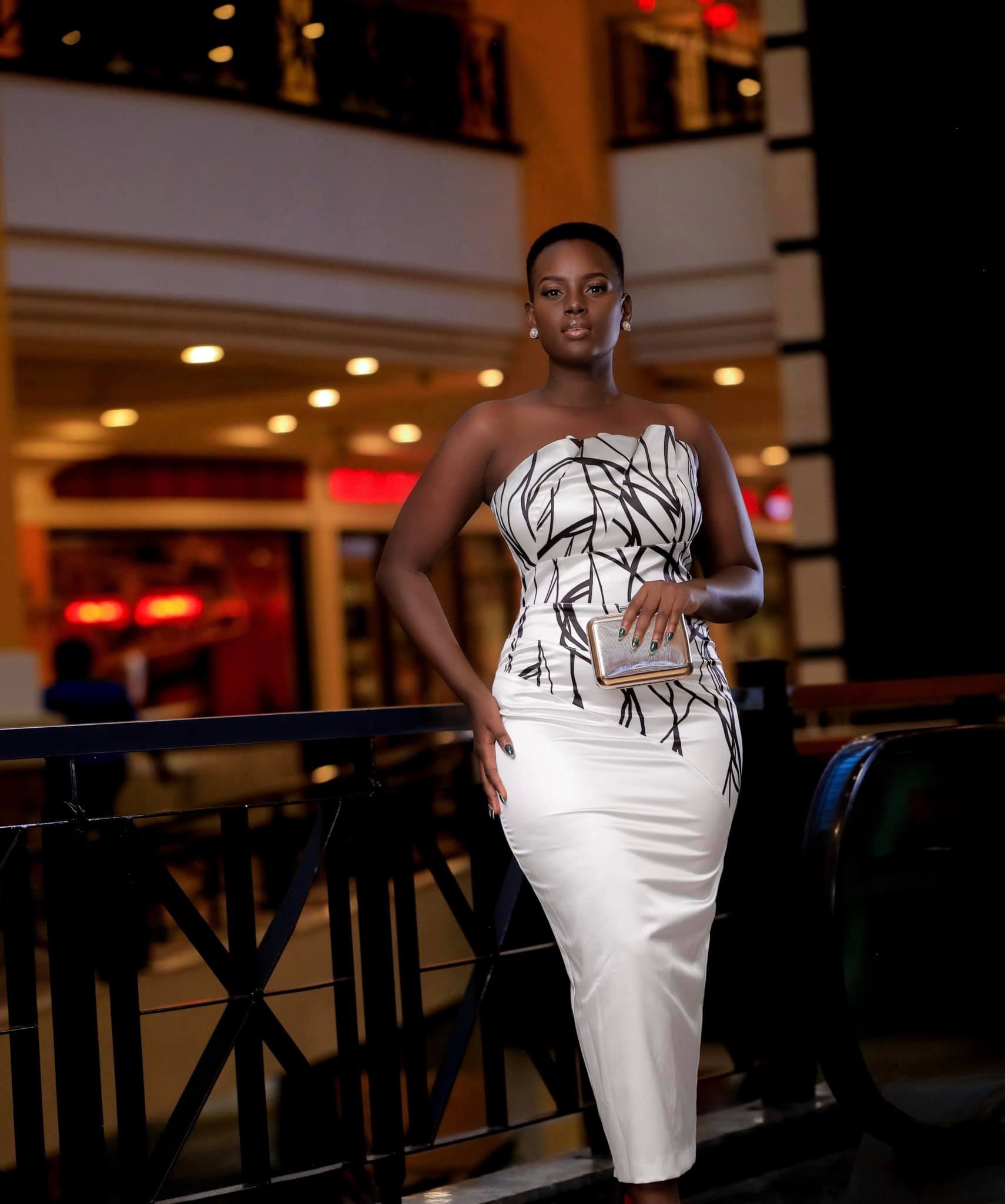 Tianah is cool and collected in this elegant sheath. The top half has a black and white motif and it is neatly styled to fit onto the bottom half in an asymmetrical slant.
Iconic Accessories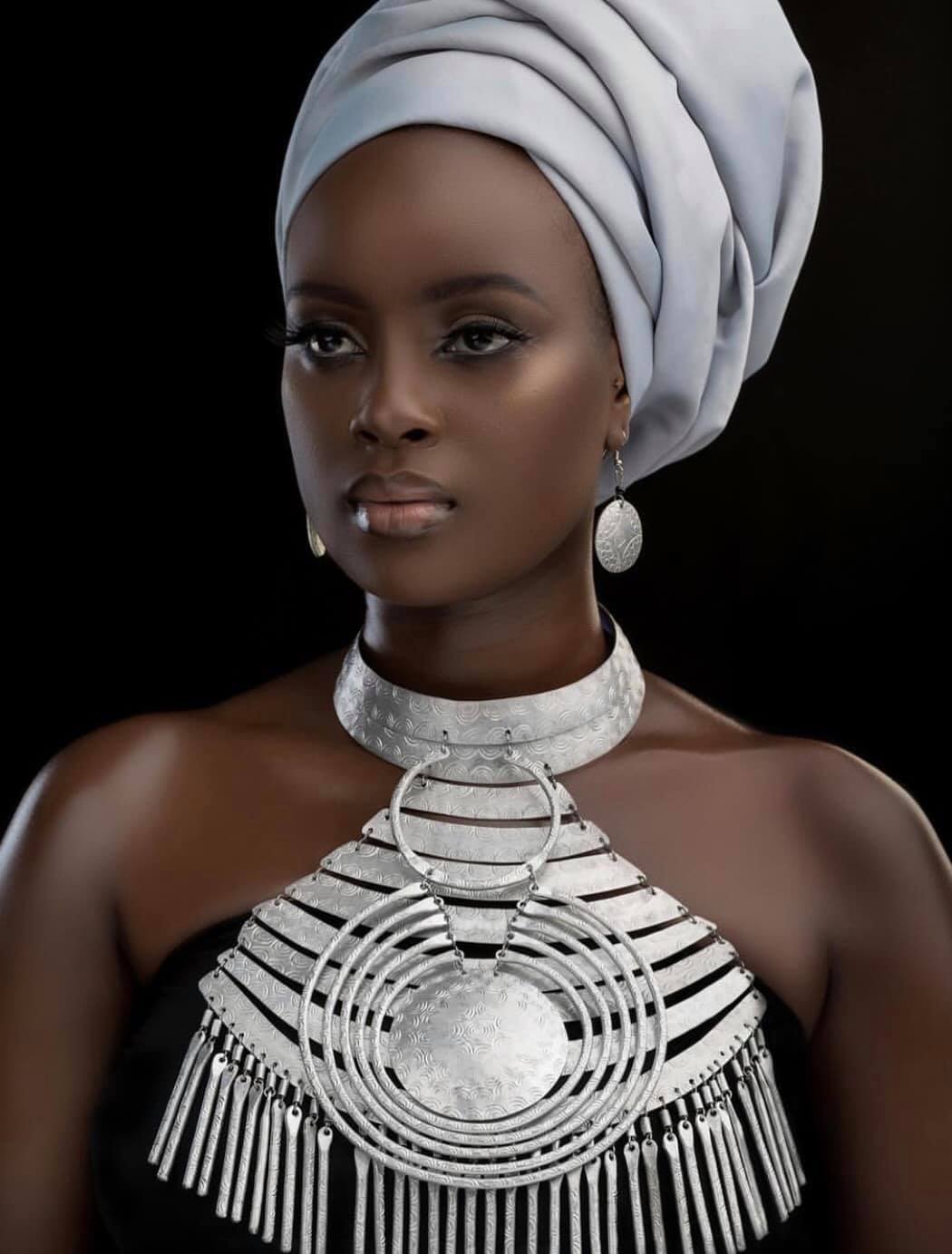 Above is the perfect example of how accessories can add a cultural touch and give your red-carpet look that extra edge. The color of Tianah's headwrap blends seamlessly with the chunky choker.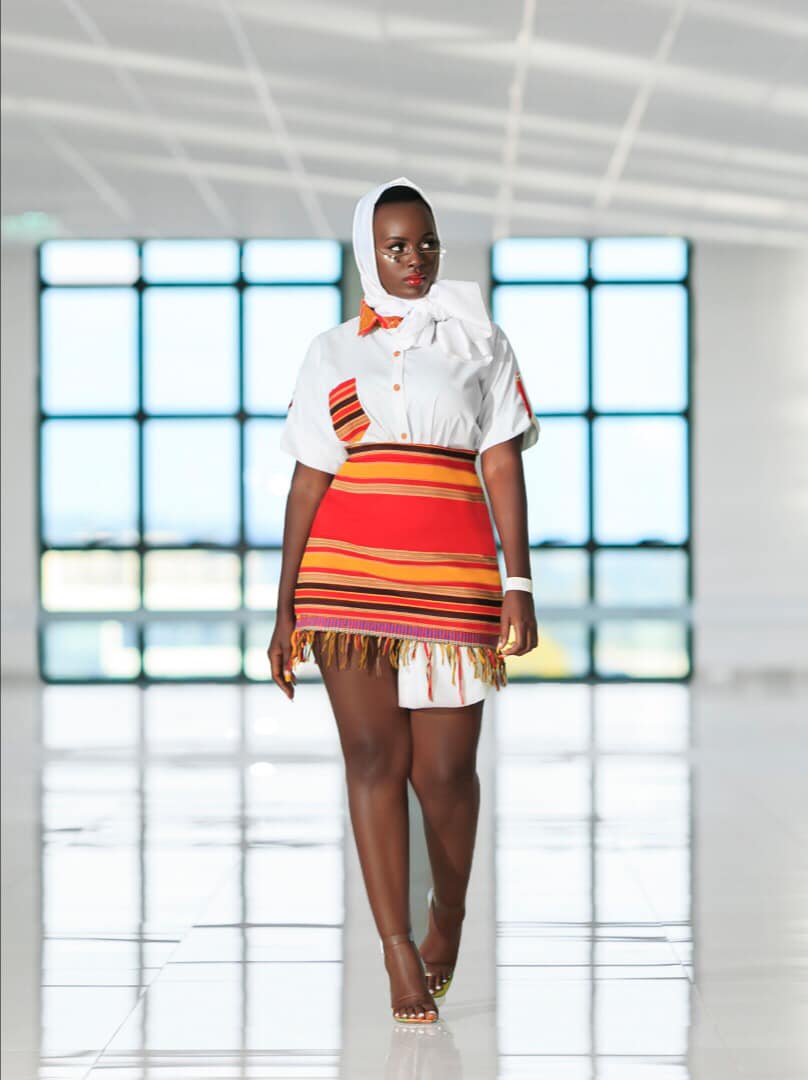 Here is a runway look that can be worn in daily life. It is a fun, casual look that has a colored wrap with the fringed end hanging at the bottom. Tianah tops it all with a white headwrap tied in a bow at the neck.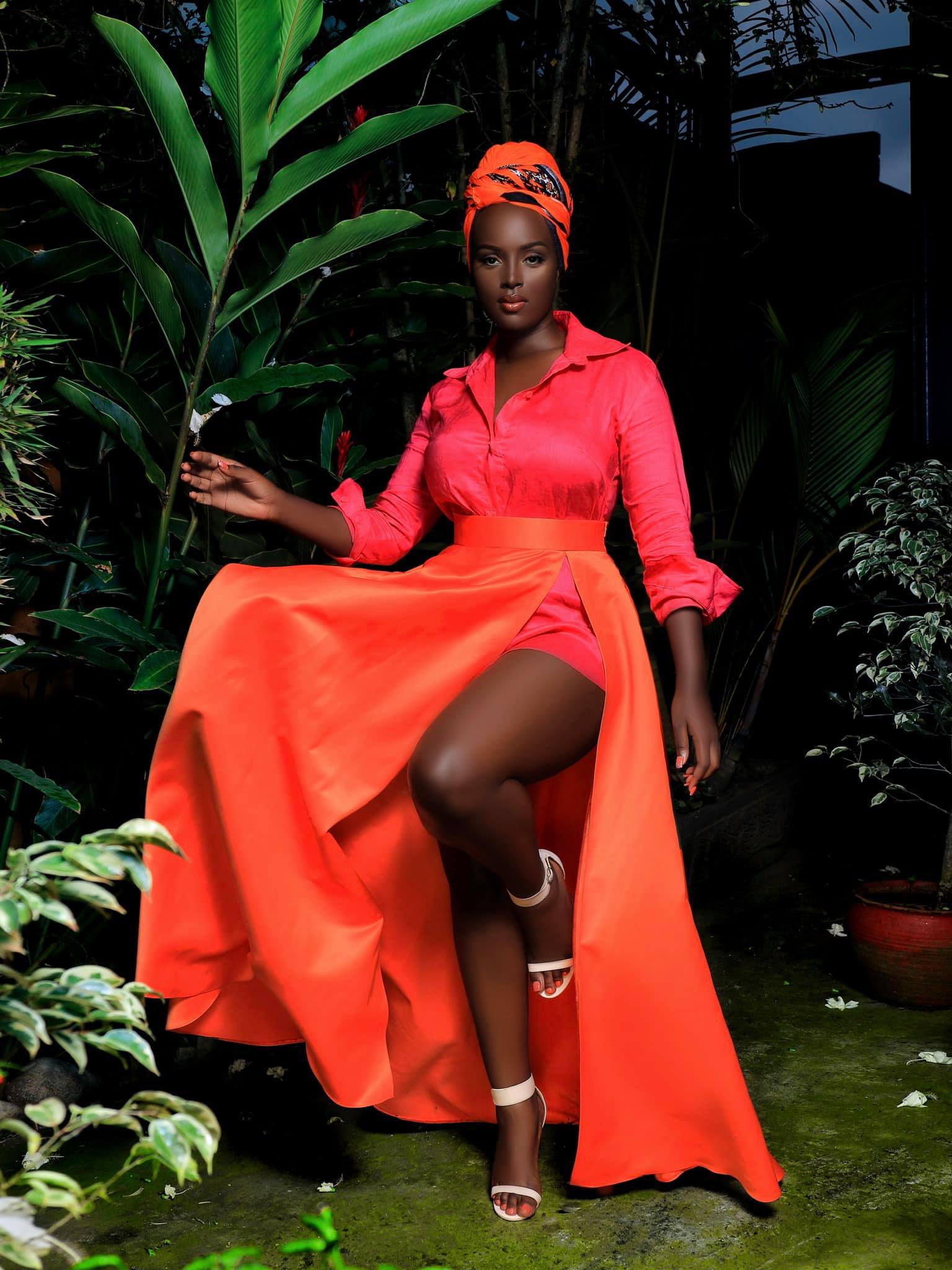 An explosion of shades of orange and pink, this outfit comprises a full flowing skirt with a long slit on the side. It has a classic shirt with rolled-up sleeves. The crowning touch is the Ankara headwrap.
Casual Looks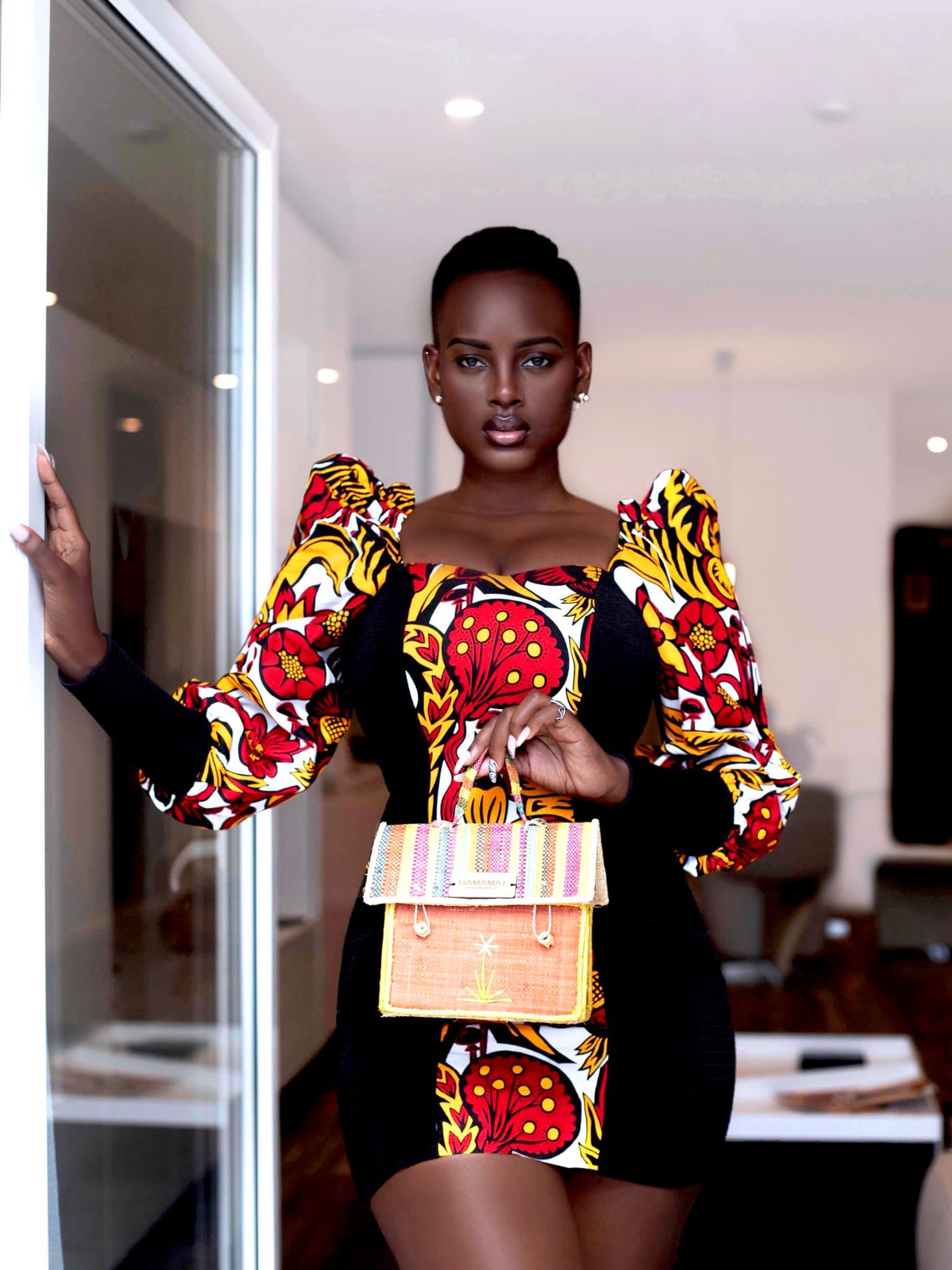 The above mini has a clever blend of Ankara and solid black fabric. The sleeves are in the printed fabric, with long black cuffs. This outfit is an everyday dress with a dash of style.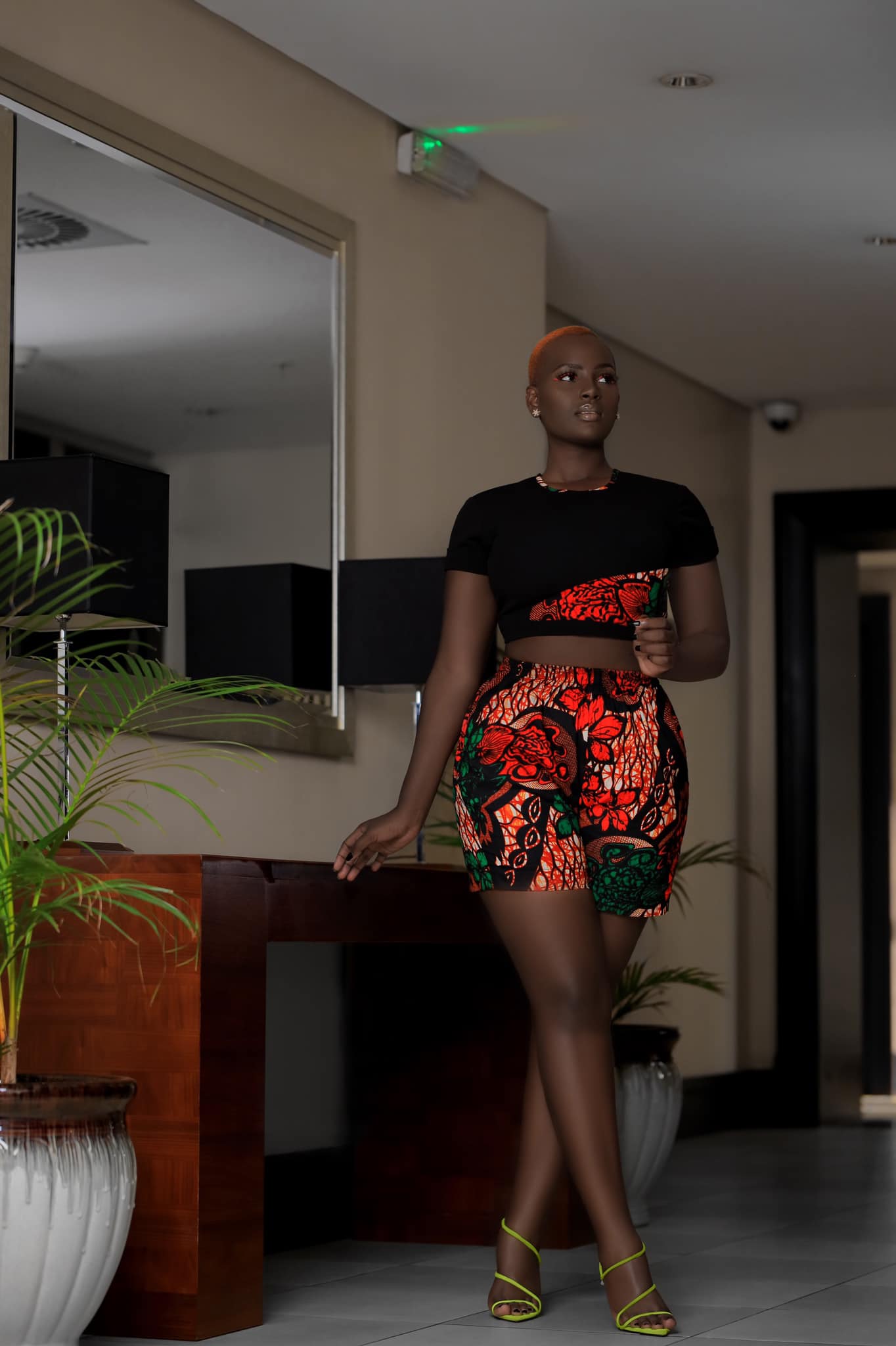 This is a trendy way to wear shorts. The top and bottom of this ensemble are well-matched. However, the floral print of the Ankara fabric is picked up in the top resulting in a harmonious look.
Elegant Looks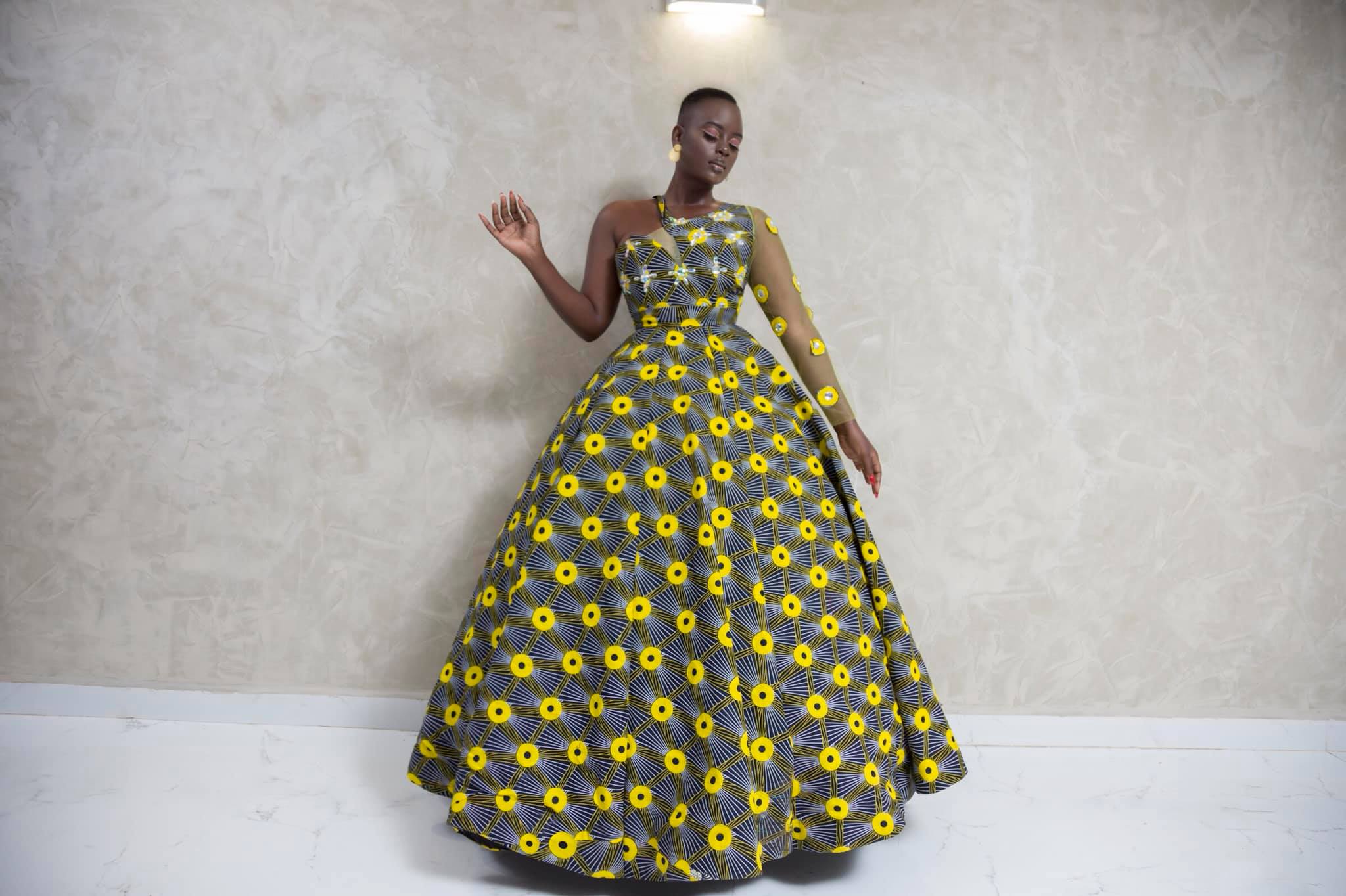 A gown fit for a princess, this traditional Ankara outfit is in shades of yellow and grey. The bodice has a single chiffon sleeve with yellow accents to match. The full skirt cascades elegantly down to the floor.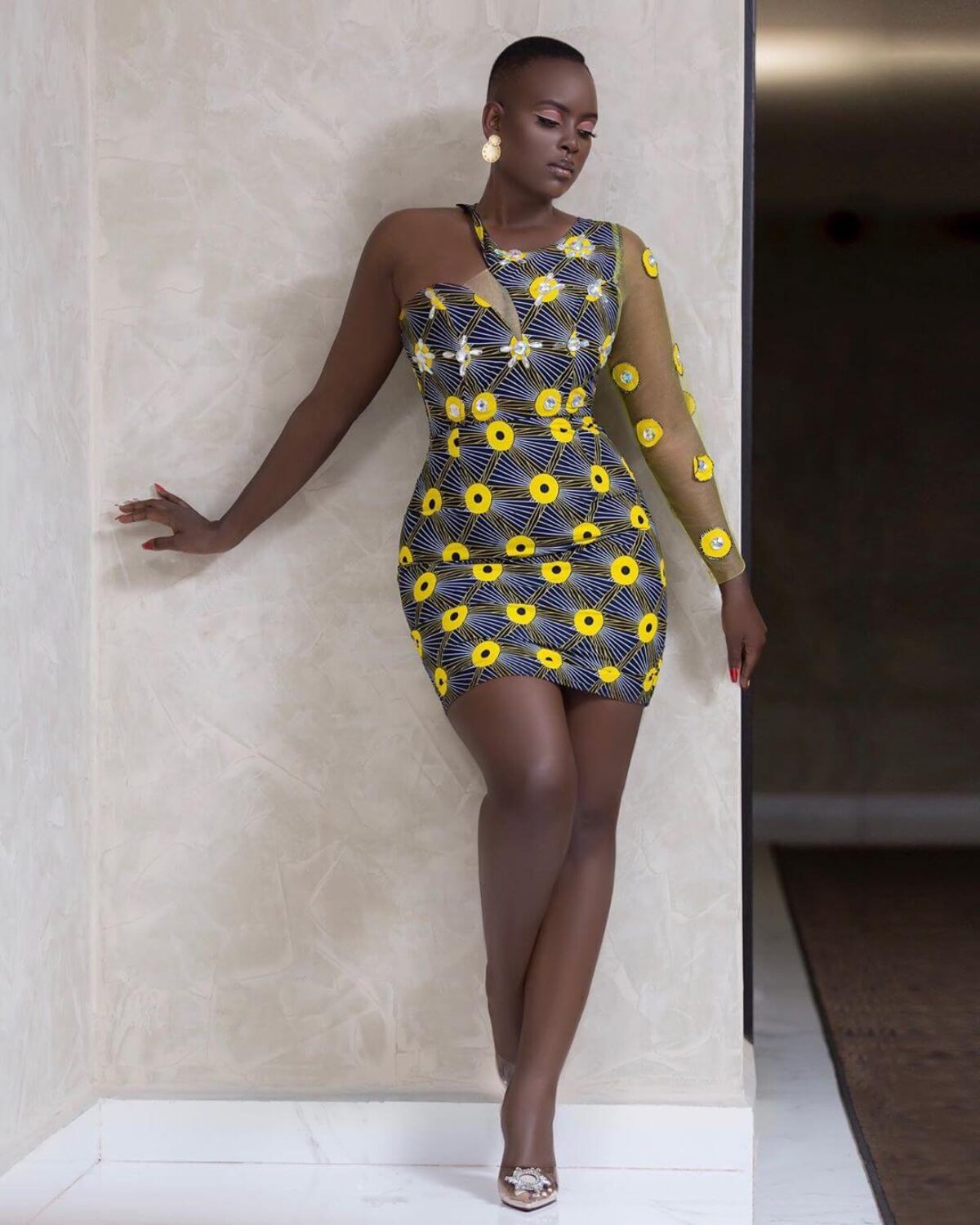 A clever way of dressing down the formal design for a more contemporary look. It is a shorter variation of the previous design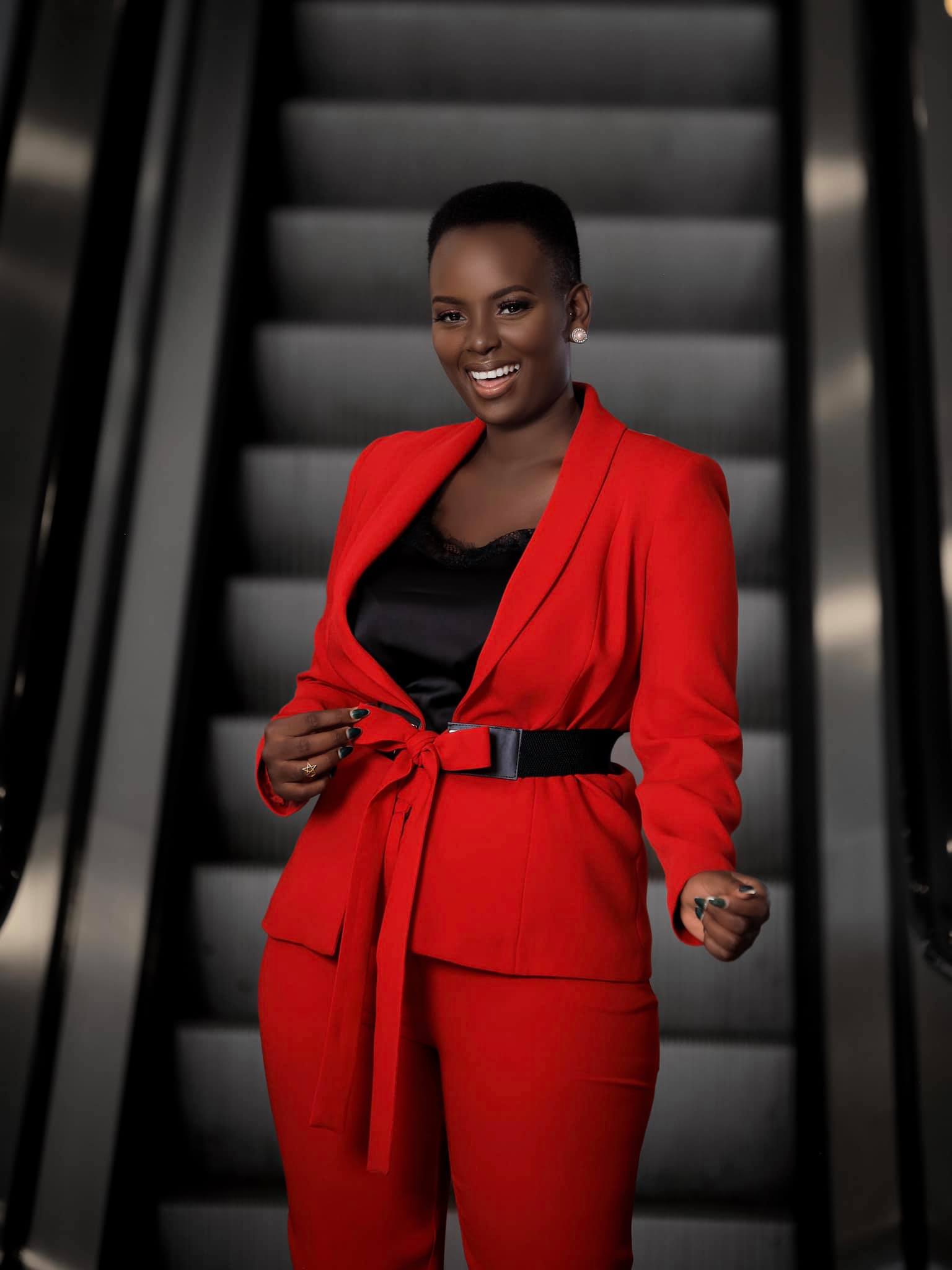 This is a classic, timeless look at its best. The ruby-red color is bold and blends well with the black satin top. Red is another great color that goes well with Tianah's skin tone.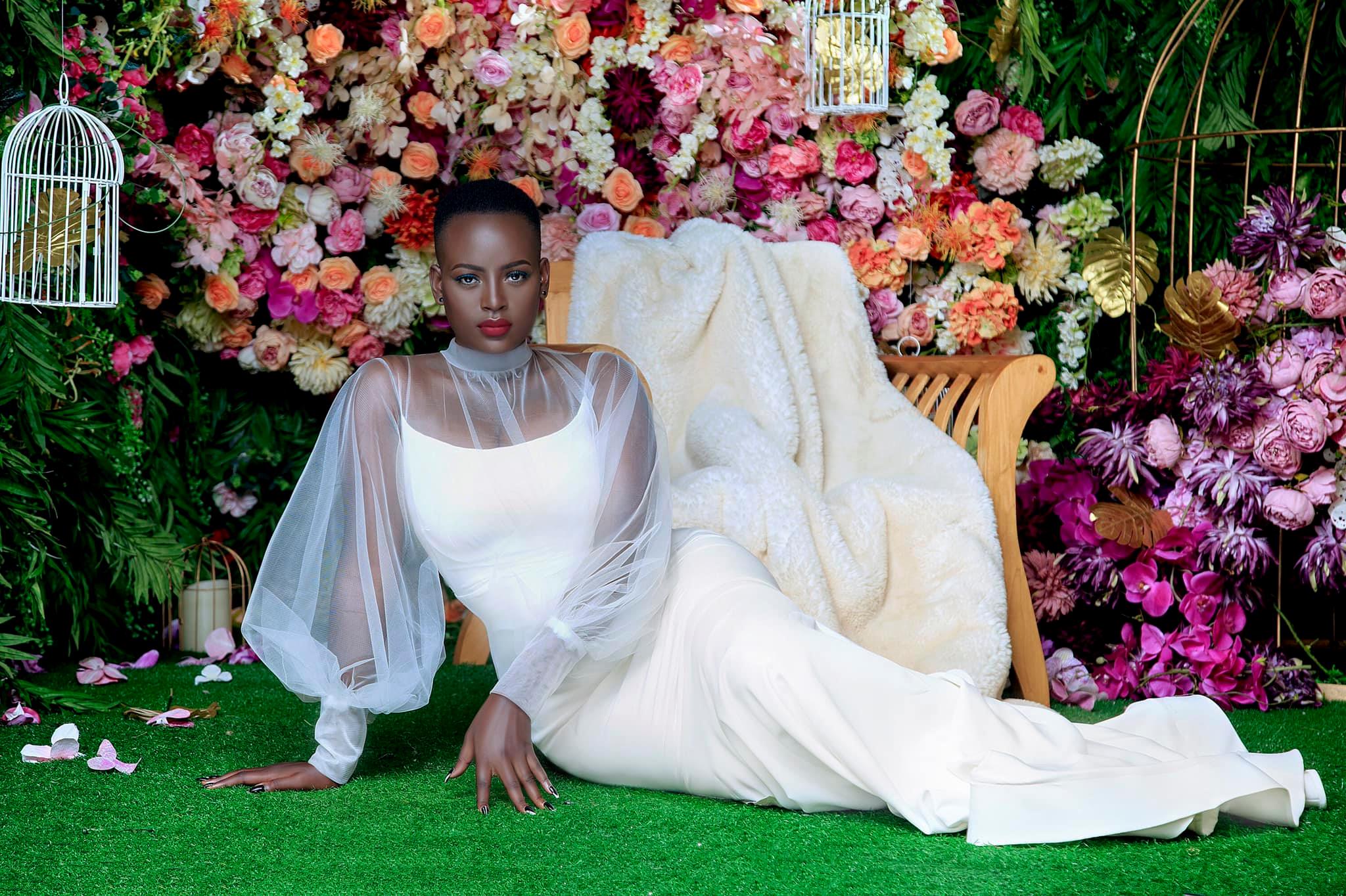 Pearly white extravagance, this chiffon number is truly iconic. It is a full-length dressy number that is conservative and yet revealing at the same time.
A Stately Look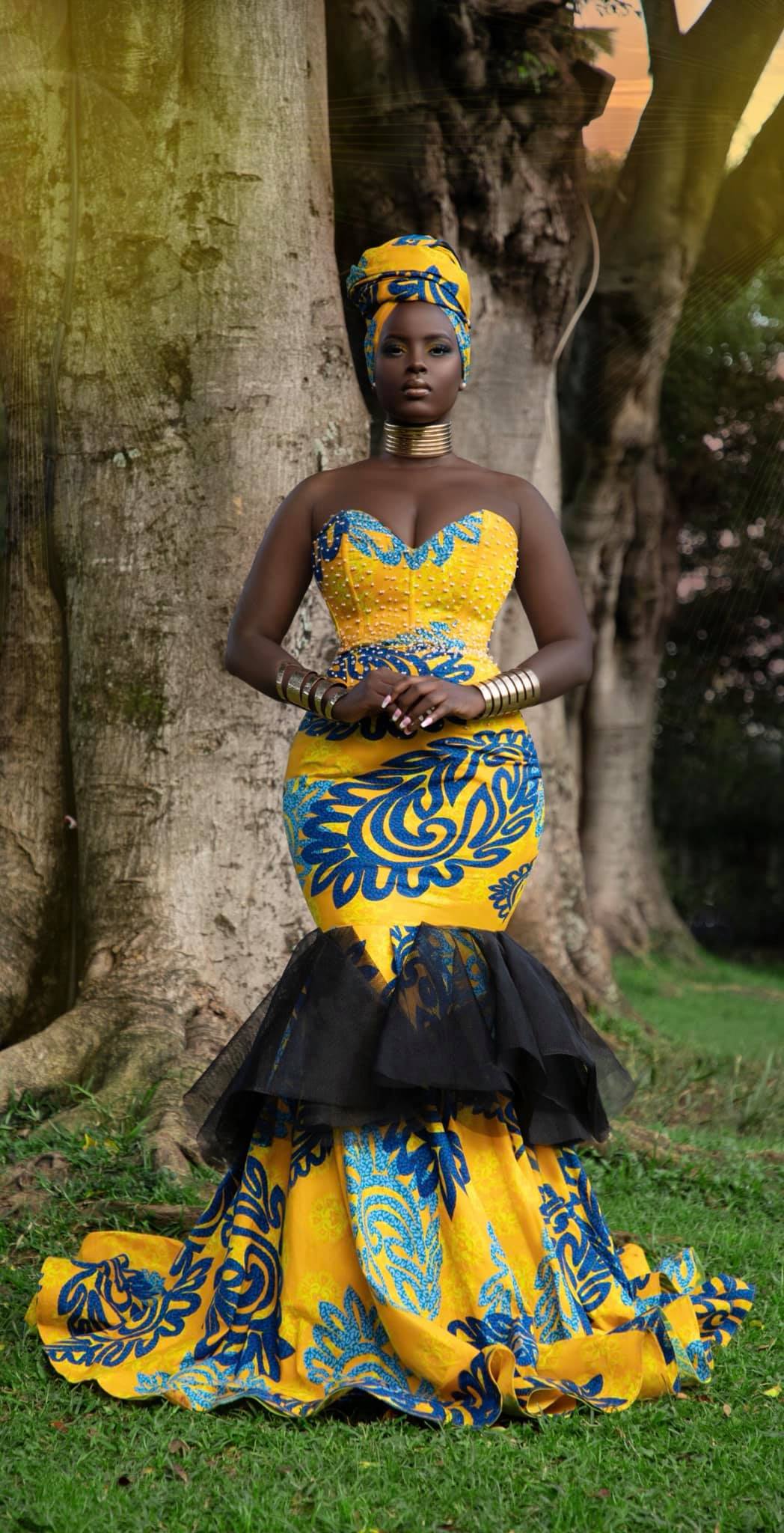 A full-length enchanting creation that reflects the beauty and style of African traditional wear. The off-the-shoulder bodice is intricately beaded, and the mermaid cut of the outfit flares out from the knees down. The well-chosen accessories and headwrap add the perfect finishing touches to this look.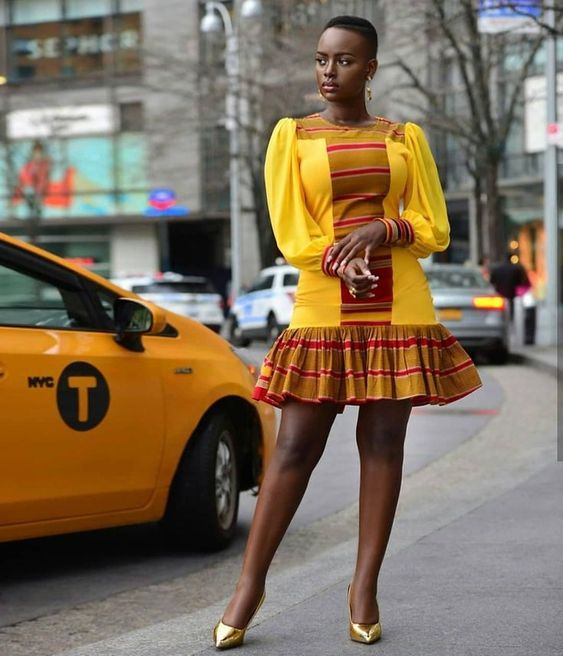 Tianah looks young, fresh, and bright in this outfit. Once again there is a stylish blend of Ankara print and solid color. The dress ends in a provocative ruffle with matching gold shoes.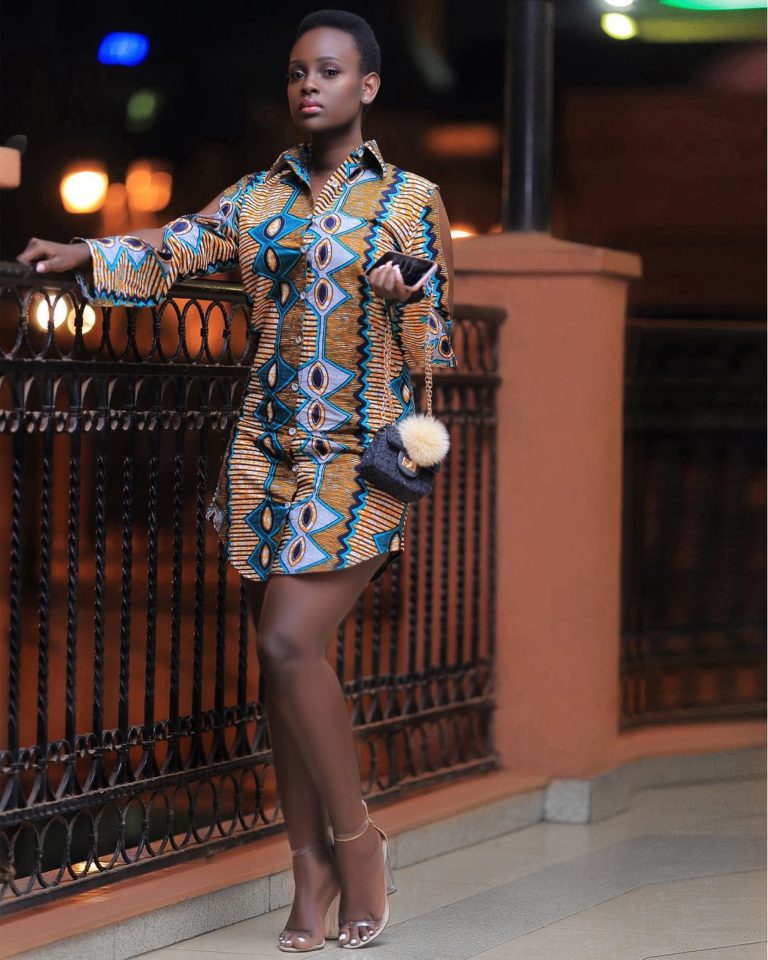 A neat Ankara shirt dress perfect for a weekend. This loose-fitting outfit has a flattering hemline. Also, the elegant high-heel open sandals and quirky handbag add a touch of style to this informal look.
Conclusion
Bettinah Tianah is a trendsetter who does not rely on looks alone to achieve her goals. The young people that she diligently mentors will do well to heed her words of wisdom. According to a report Nathan Atiluk of The Observer, Tianah said,
"My friends always ask me . I believe it is all about hard work and consistency. Being beautiful or handsome does not make a good presenter. It just helps you if you want to be a billboard model…"