Afronista Of The Week: South African Movie Star Nomzamo Mbatha
For one's name to appear on the Essence 'Young Black Hollywood Stars to Watch' list is an achievement indeed. Therefore, it is highly commendable that 30-year-old Nomzamo Mbatha has made it to the 2021 list. Her passion, talent, and commitment to her craft continue to stand out in a field that seems crowded. This admirable star, who is also a trendsetting fashion icon is our Afronista of the week.
What We Know About Nomzamo Mbatha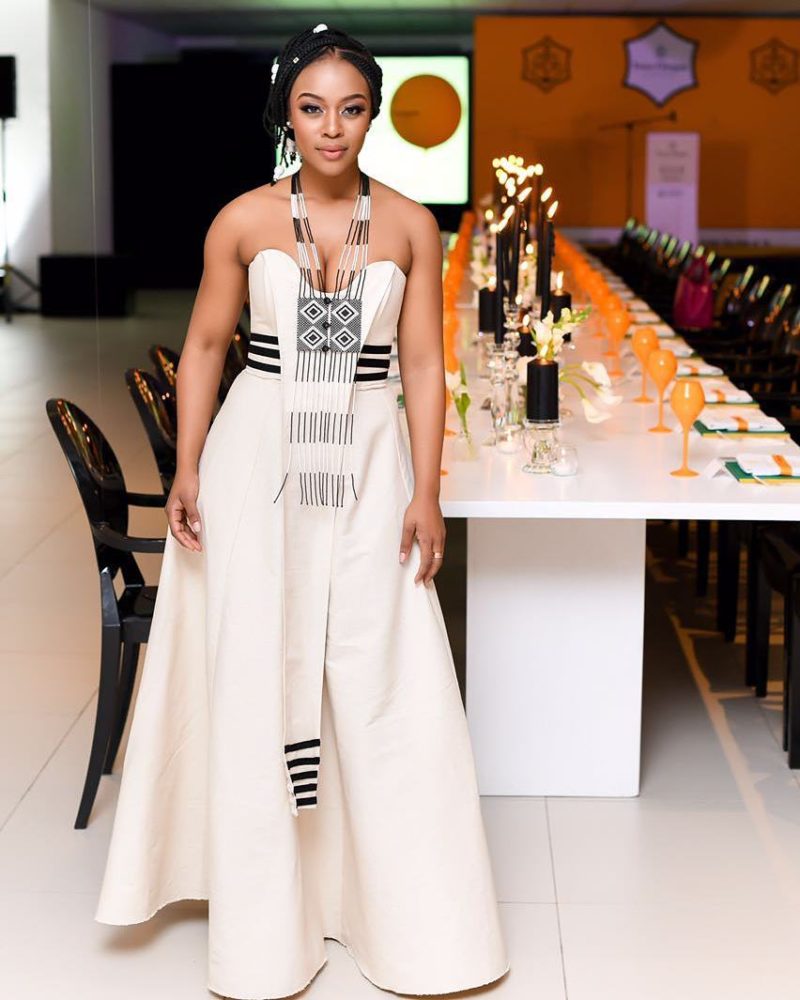 Nomzamo Mbatha was born in the KwaZulu Natal Province of South Africa in 1990. She attended her early schooling in Durban and joined the University of Cape Town afterward. In 2018 she graduated with a Bachelor of Commerce degree. Therefore, it took her 9 years to achieve this milestone. She states the reason for this on her Instagram page saying, she was busy 'building her dreams.' This is admirable and a reflection of her determination and willpower.
Her Early Years
In June 2018, Nomzamo gave a speech at a  function that was held at the Kakuma refugee camp in Kenya. In it, she offered a glimpse into her background and some of the experiences she went through as a child. For instance, she shared that her father died of AIDs when she was 15. This is an event that she remembers not with sadness but with gratitude. Nomzamo is grateful because she was present to nurse him until the end. She was also present at her grandmother's deathbed.
Episodes of Nightmares as a Child
Before losing her grandmother, Nomzamo Mbatha recalls suffering from intense nightmares. The nightmares drove her to her grandmother's bed where she found refuge and consolation. In addition, the warmth of another human being made her feel safe. This is partly her motivation to become an advocate for the vast refugee population on the continent. Thus, she aims to assist others to attain a sense of security by empowering them with the necessary life skills.
Nomzamo Mbatha as the United Nations High Commissioner for Refugees (UNHCR) Goodwill Ambassador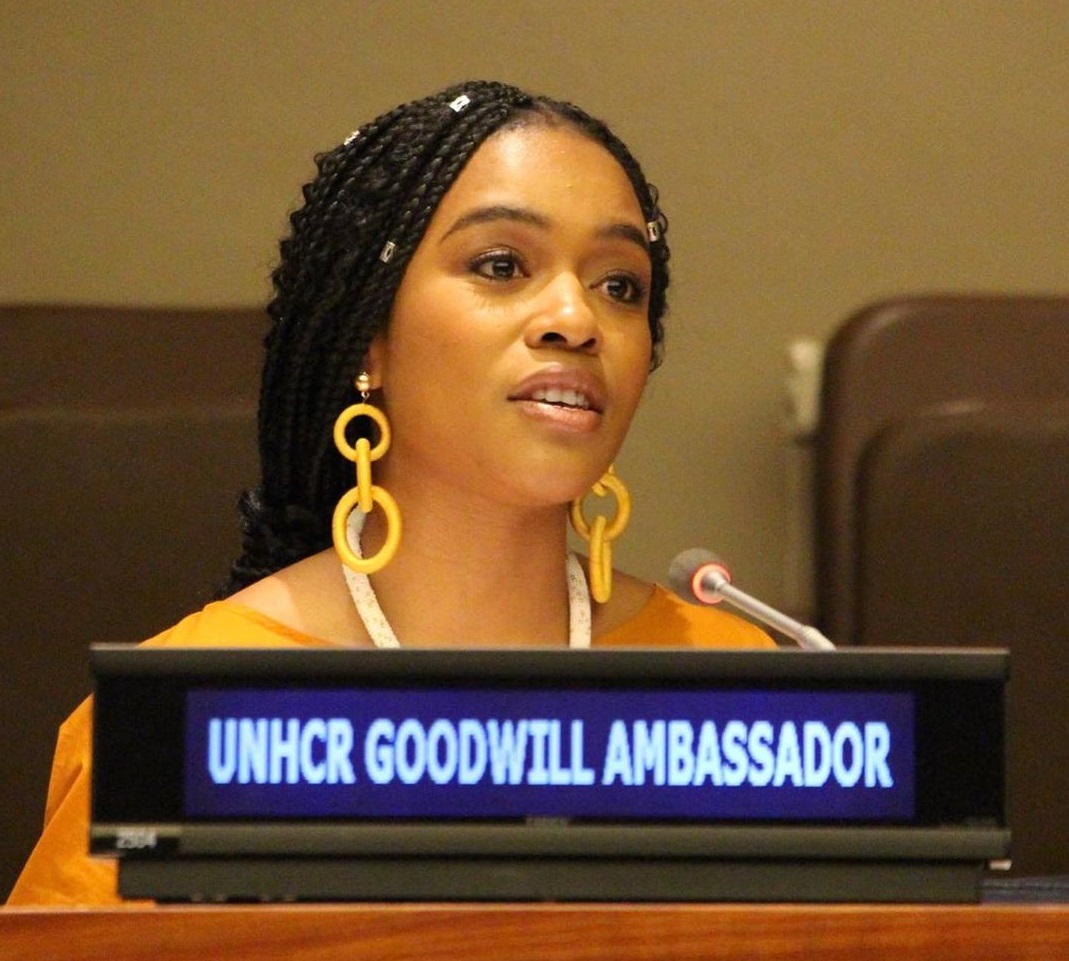 The Essence award bestowed on Nomzamo Mbatha acknowledges young black stars that 'make a difference on and off-screen'. Nomzamo Mbatha was appointed a UNHCR Goodwill Ambassador in January 2019. However, it was earlier in 2017 that she became a supporter and advocate of the LuQuLuQu social movement.
LuQuLuQu is a brainchild of UNHCR. This platform enables African audiences to provide support to displaced masses in their midst. As a LuQuLuQu crusader, Nomzamo has visited refugee camps in Malawi, Kenya, and South Sudan where she interacted with displaced women and children.
Nomzamo Mbatha's rise to stardom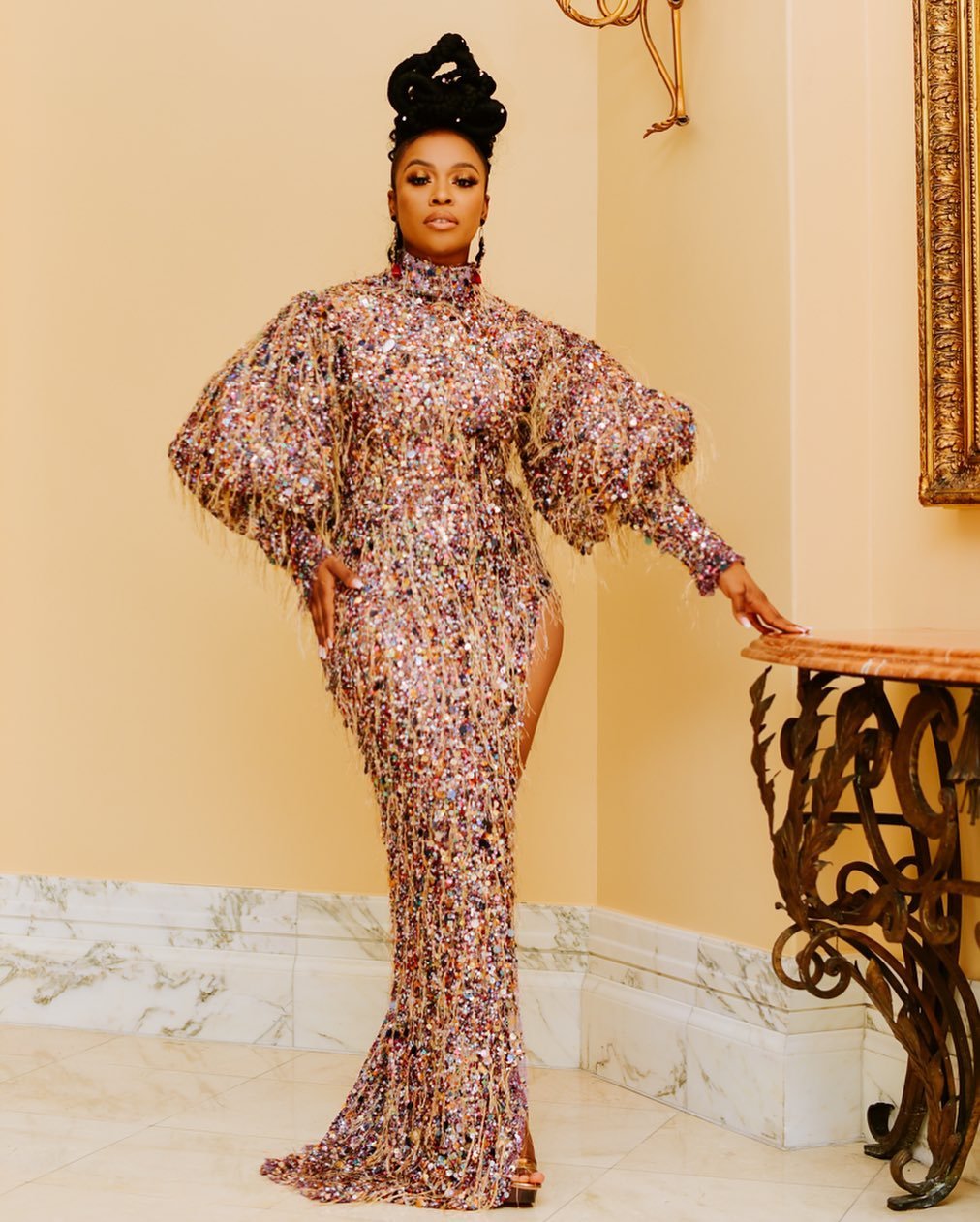 It was Nomzamo Mbatha's role as 'Thandekha' in Isibaya that truly launched her career as an actress. This South African series began airing in 2013 and Nomzamo was a cast on it for seven years. In 2015, she starred in the romantic comedy 'Tell Me Sweet Something'. This won her the African Movie Academy Award for Best Actress in 2015. Also, she is one of the richest actresses in South Africa with a net worth of $ 3million. Her eyes are now set on Hollywood. She is to star in the film 'Coming to America 2' alongside world-famous actors Eddie Murphy and Wesley Snipes.
 Nomzamo Mbatha's African Fashion Prowess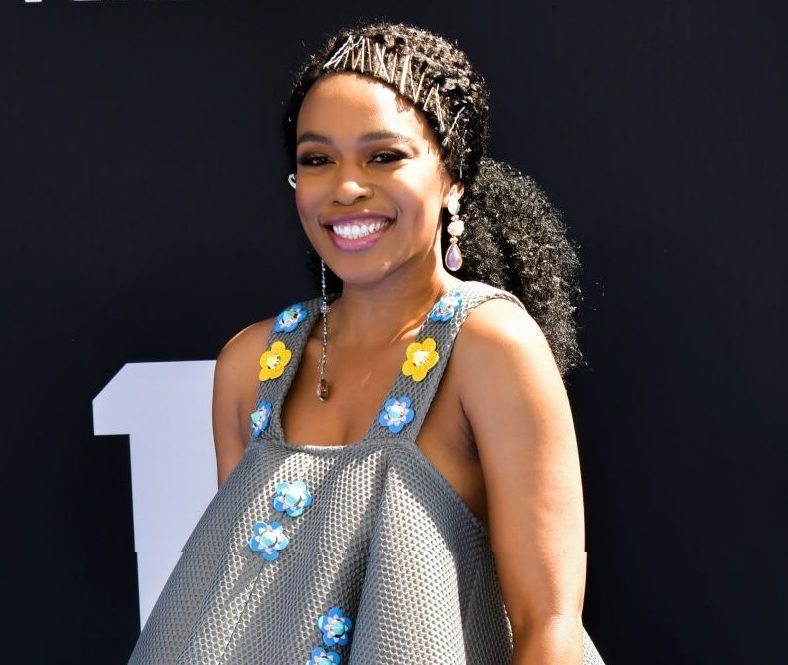 Nomzamo Mbatha's style is bold and colorful. It reflects a woman who is true to her personality and culture. When she is not in African prints, our Afronista of the week embellishes her attire with African accessories. She fearlessly dons hairstyles sculptured out of coils of braided hair and has demonstrated that African gowns deserve a place on the red carpet. Below are some of her striking and unique looks.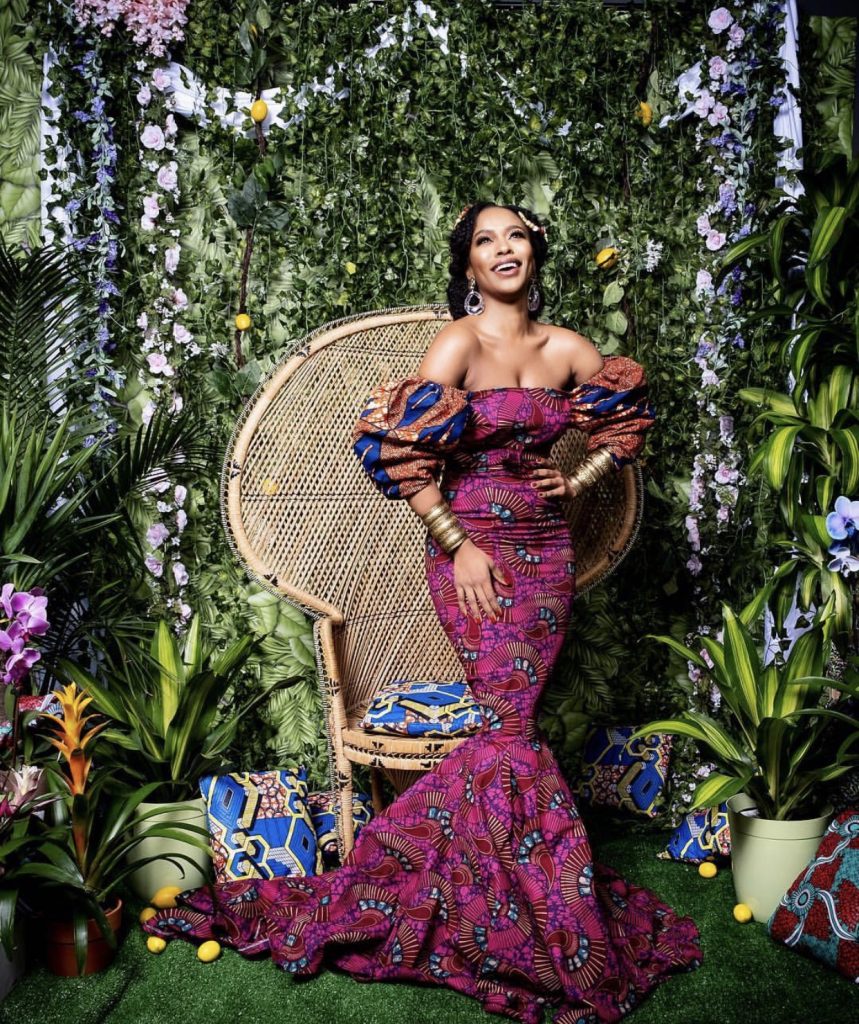 This is a fishtail silhouette crafted out of 2 contrasting Ankara fabrics. Nomzamo Mbatha's creation is form-fitting and elegant with a daring off-the-shoulder neckline. She dons bronze jewelry, the perfect accessories to round off the look.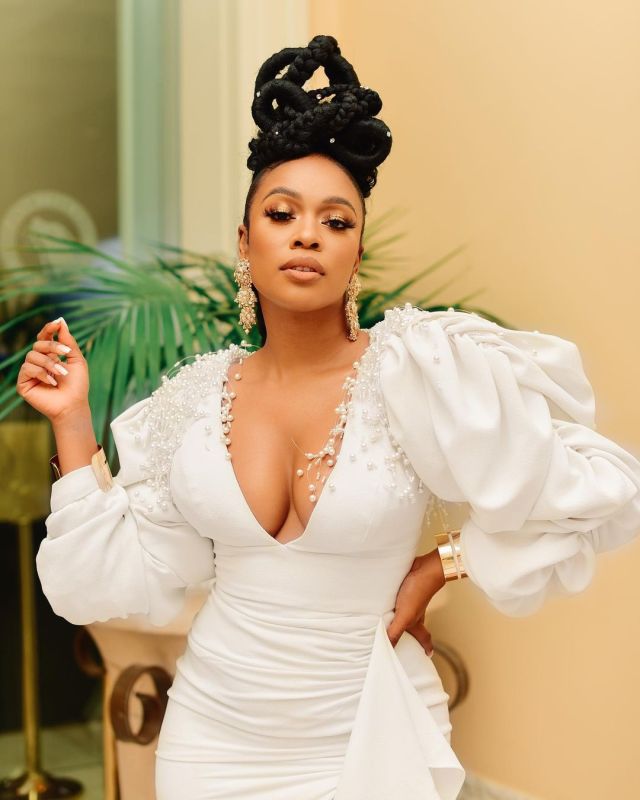 The charm of this gown is all in the drapery, beadwork, and dramatic sleeves. Obviously, this doesn't look like an African fabric. However, her gold bangles are authentic African. She completes her look with an elaborate hair updo which provides the perfect crowning touch to this stylish ensemble.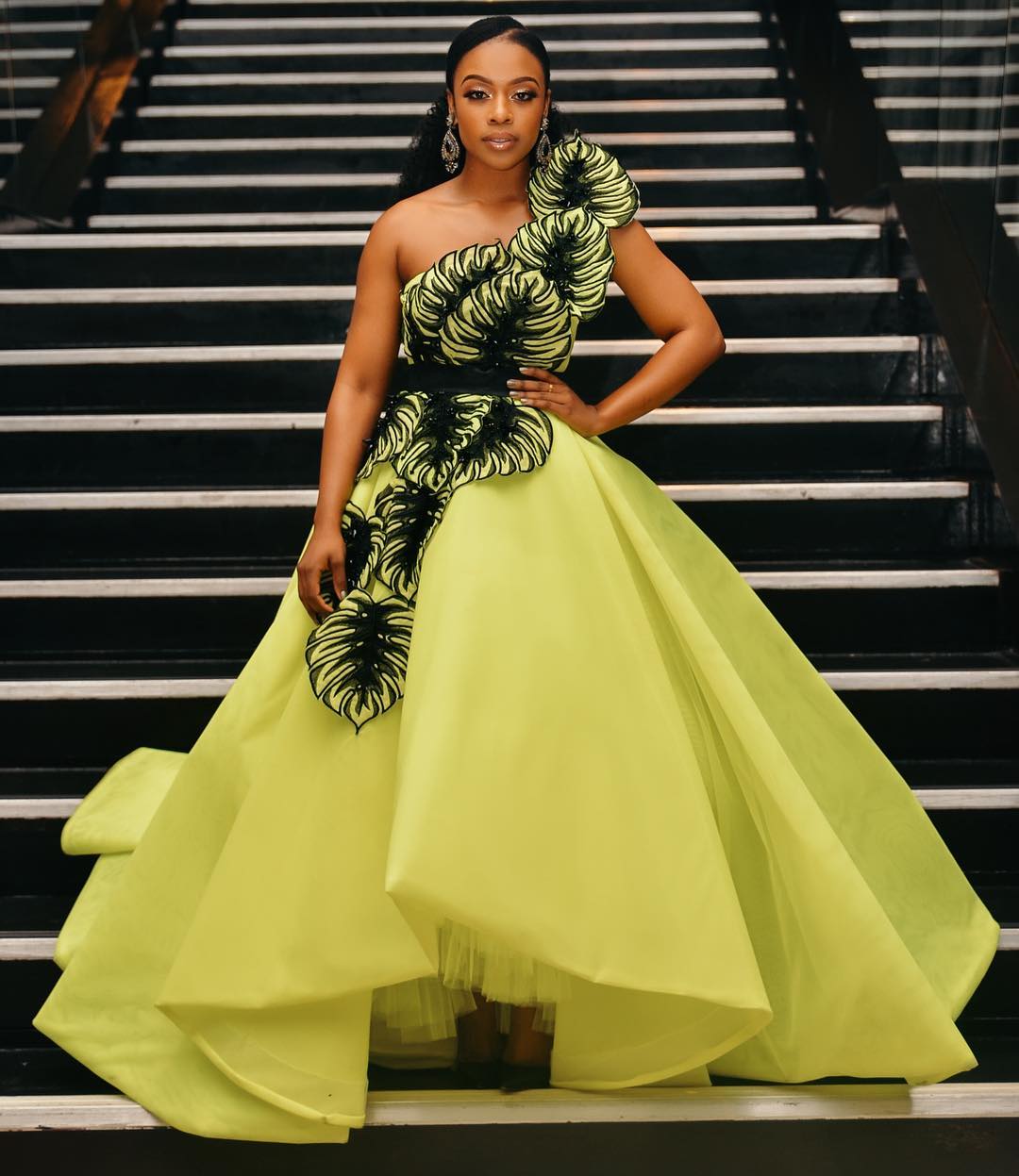 Gert-Johan Coetzee is the designer behind this one-sleeve regal. The bodice comprises leaf cutouts and the gown flares out from the waist majestically, ending up in asymmetrical folds at the bottom.
Most daring looks from our Afronista of the week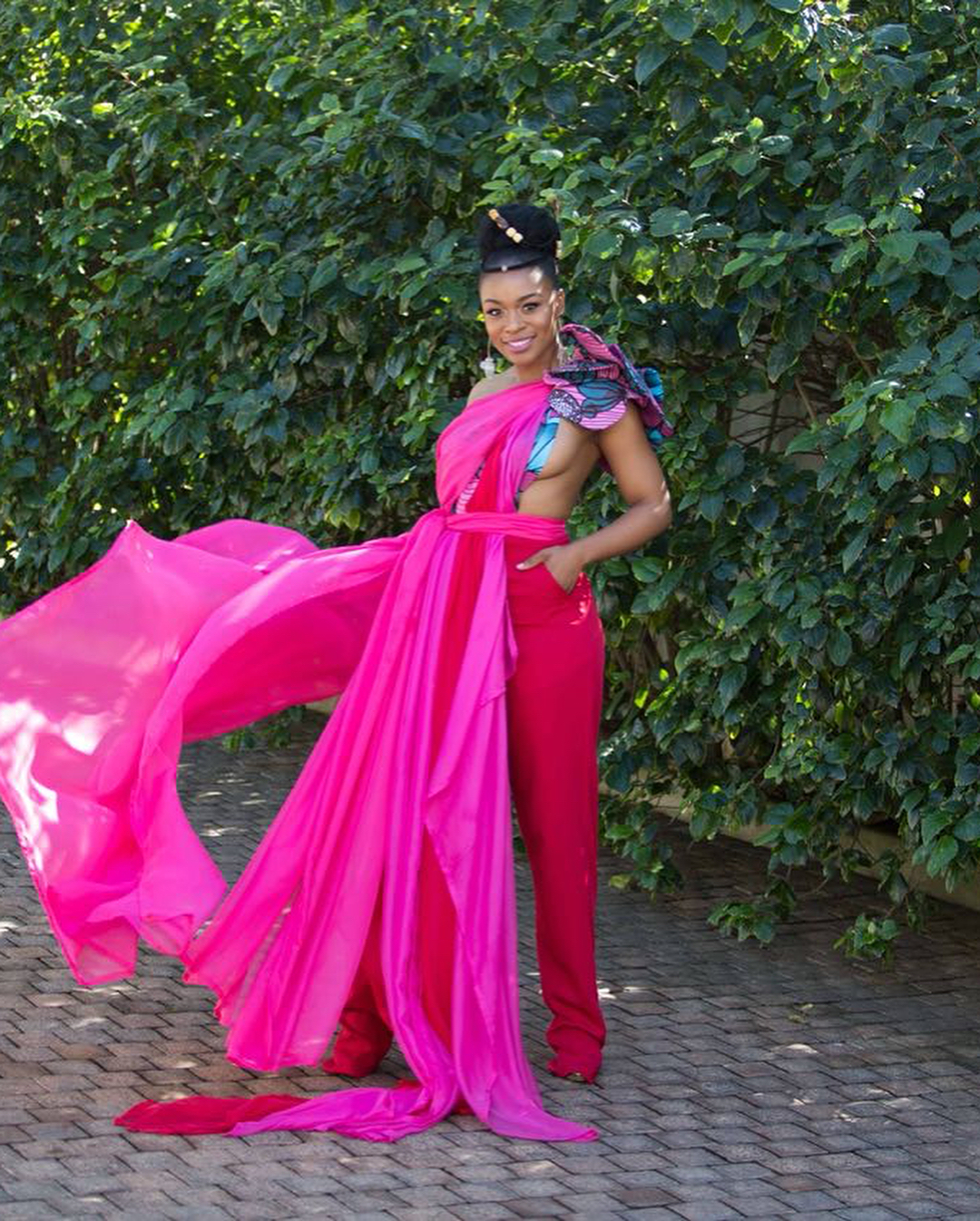 Daring but fun, is the perfect description of this striking outfit. Also, smart but casual, this hot pink outfit is fashioned out of a creative mix of Ankara and chiffon. It certainly makes for an edgy look.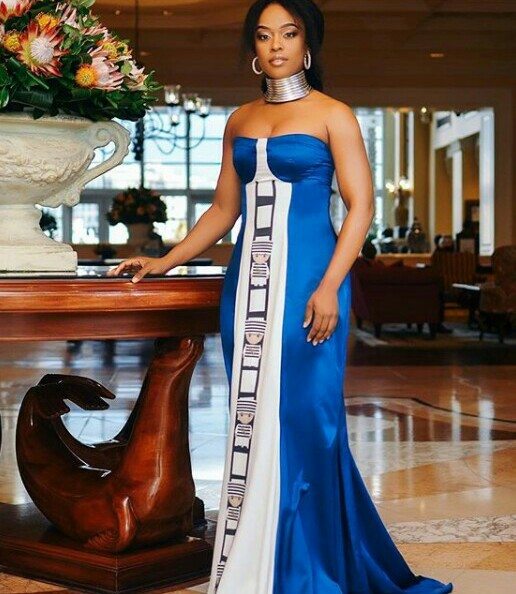 An elegant royal blue creation with a white band running down the middle that bears a tribal motif. This is the perfect representation of African style merging with contemporary tones.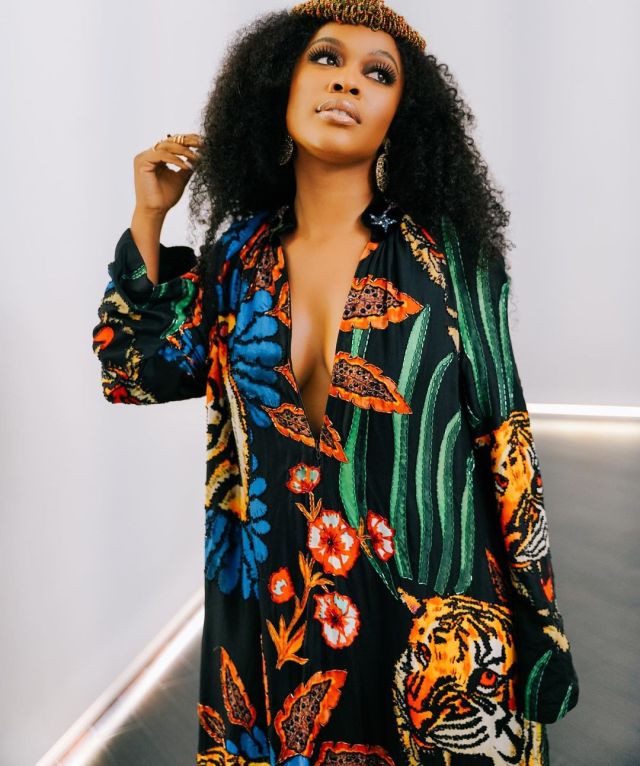 This creation is fashioned out of a bold vibrant print with images reflecting the rich flora and fauna of the African continent. Nomzambo Mbatha fearlessly rocks this look and accessorized it with a woven cap on top of her curls.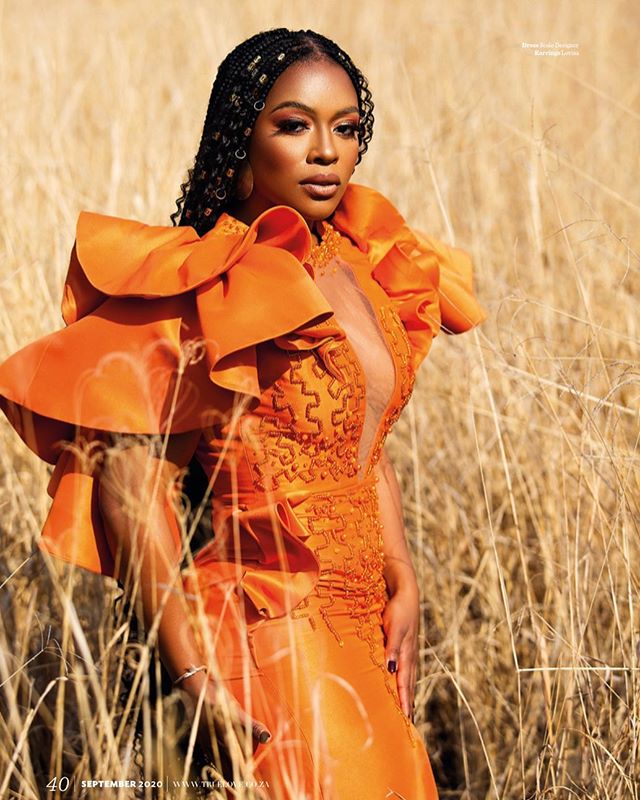 Nomzamo Mbatha rocked this gown when she hosted Miss South Africa 2020. The rust creation crafted out of a rich fabric features ruffled sleeves and a daring illusion neckline. The bodice has intricate beadwork and her hair is styled appropriately in flowing micro-braids dressed up with beads.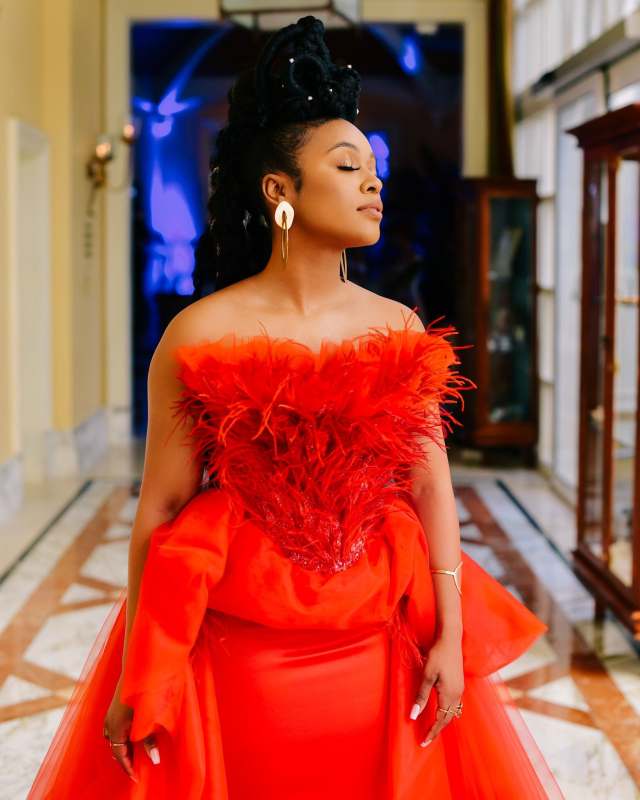 Yet another show stopper at the Miss South Africa competition 2020. This glamorous attire has a bodice crafted out of feathers. The gown features flowing chiffon folds at the back contrasting a slim-fitting skirt at the front. Obviously, Nomzamo has a thing for braids and curls which always fits into the atmosphere.
Conclusion
Our Afronista of the week Nomzamo Mbatha is a combination of beauty and brains. She is one of the celebrities that young girls on the African continent should aspire to be. Her efforts on behalf of the refugee community are evidence of deep compassion and should be emulated by those who have it in their power to make a difference. When you have the privilege to be in a position where your voice counts, endeavor to use it for the betterment of mankind. Which of Nomzambo Mbatha's attires do you like the most? Share your thoughts in the comment box below.