A Complete Guide To Investing In Ethiopia's Real Estate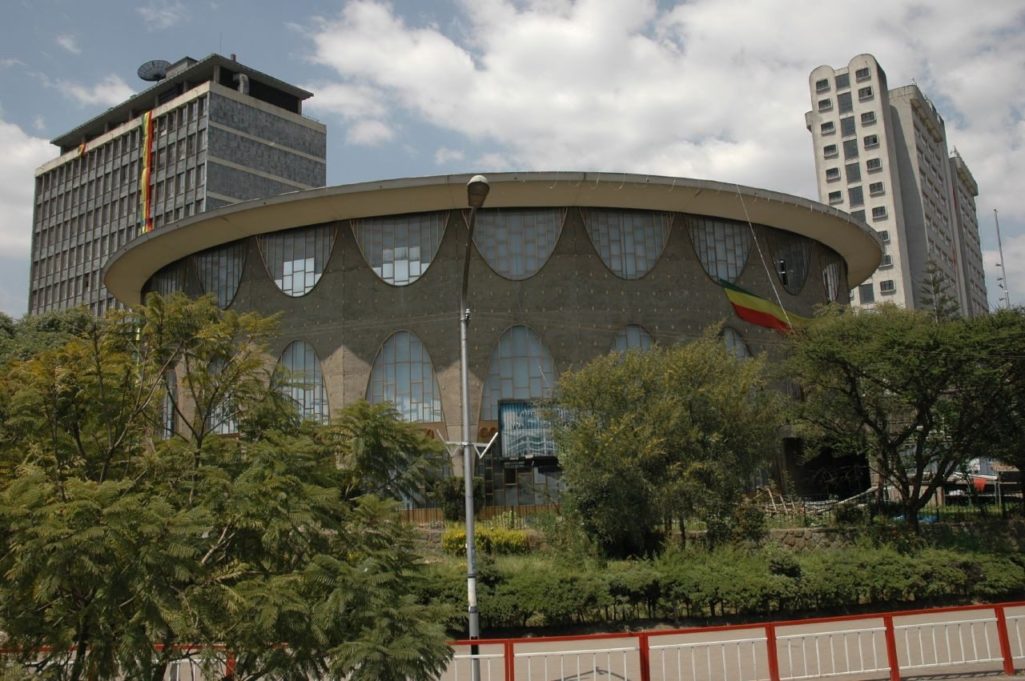 African nations are fast becoming a thriving ground for lucrative investments. The growing economic and political stability in most parts of the continent means that investors now have more choices on where to put their money. Investing in Ethiopia's real estate appears to be the new goldmine.
Whether it is in agriculture, finance, technology, or real estate, Africa's emerging market is booming. Perhaps, this is why top global businesses are expanding their presence in Africa. Well, if you are thinking of investing in Ethiopia's real estate, here is all you need to know.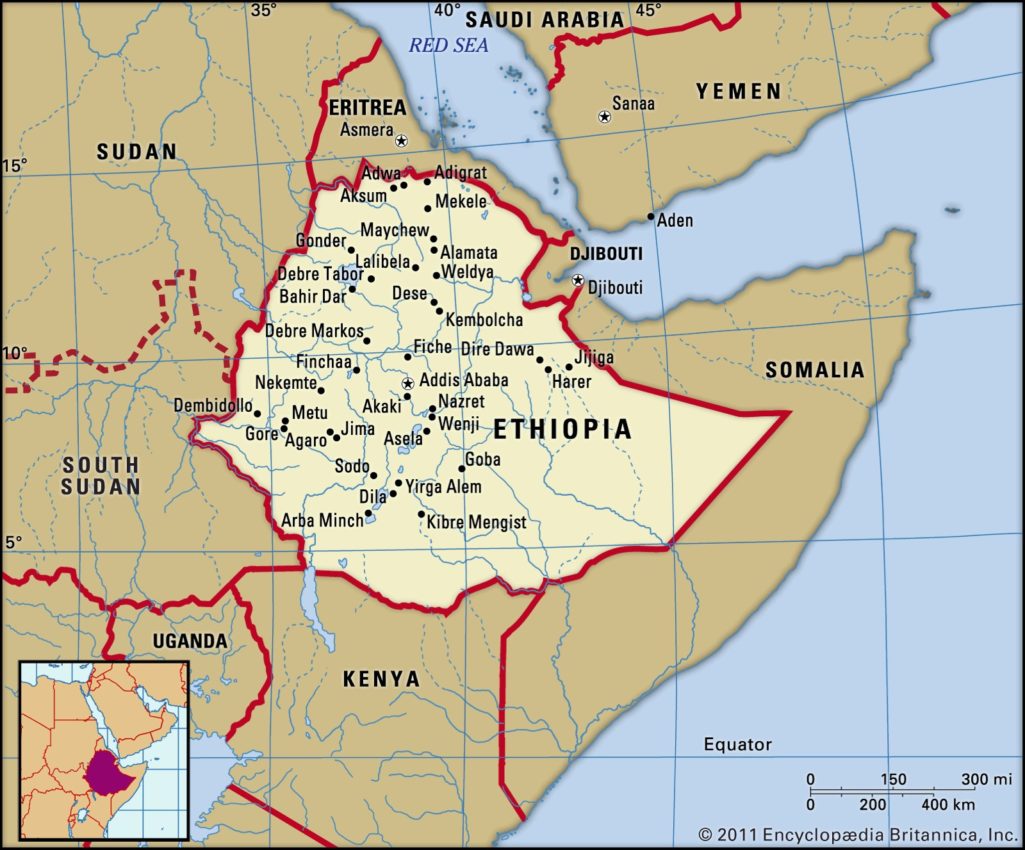 Ethiopia is an East African nation with a rapidly growing population and economy. Like many African countries, Ethiopia's path to growth is preceded by a tumultuous past, both politically and economically. Investing in Ethiopia's real estate is not only profitable due to the rising population but it is also a way to help more people find shelter.
ALSO READ: A Complete Guide To Investing In Rwanda's Real Estate
Interestingly, Ethiopia is also emerging as one of the fastest-growing economies in Africa. According to the World Bank, its average GDP grew by 9.4% from 2011 to 2020, while the poverty rate dropped by 6% from 30% to 24% within 5 years.
It has a population of over 112 million (as of 2019) growing at a rate of 2.61% annually. Subsequently, Ethiopia's growing population will lead to a real estate boom. Thinking of investing in Ethiopia? Here is all you need to know about the real estate market in the East African nation.
Why consider Investing in Ethiopia?
Economic projections for Ethiopia remain positive, despite the dip in growth due to COVID-19 and civil war. The COVID-19 pandemic's effect on the country was mostly felt in the industry and services sector. These sectors are one of the major drivers of economic growth in the country after agriculture.
Since Ethiopia has a diversified economy, while the service sector plummeted during the pandemic, agriculture prospered. Thus, its GDP growth dropped just slightly down to 6.1%. This was still enough for the country to maintain its position as one of the fastest-growing economies.
ALSO READ: Entrepreneur Spotlight: How High School Dropout Leah Wambui Built A Multi-Million Dollar Real Estate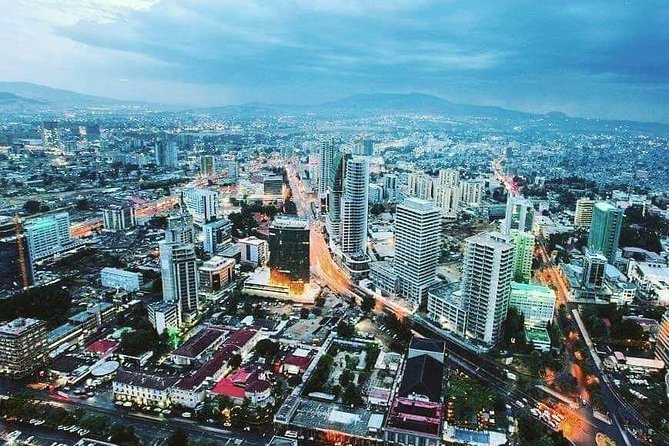 With the impact of COVID-19 slowly receding, the government is moving forward with its plans to privatize some state-owned industries with the exception of transportation, air, banking, and telecommunication. These will remain under government control. Most other sectors are now open to foreign investors.
To back this up, the government updated its investment law in 2020. The new reforms will promote foreign investments in services and infrastructure, IT, tourism, education, and health. These reforms and strong foreign support make Ethiopia a promising investment hub. Obviously, investing in Ethiopia comes with enormous benefits.
Ethiopia Real Estate, Future Prospects
Investing in Ethiopia's real estate may seem tricky to a foreigner. However, it is a worthwhile investment. The government of Ethiopia's focus on infrastructural development will surely have a ripple effect on other sectors of the economy.
One area that will surely benefit from these reforms is real estate. The Ethiopian government plans to build 20 industrial parks to create more job opportunities for its growing population. Presently, 6 of these parks are operational in the country.
Out of these 6 parks, 5 belong to the government while 1 belongs to a private firm. How is this important and how does it affect investing in Ethiopia's reals estate?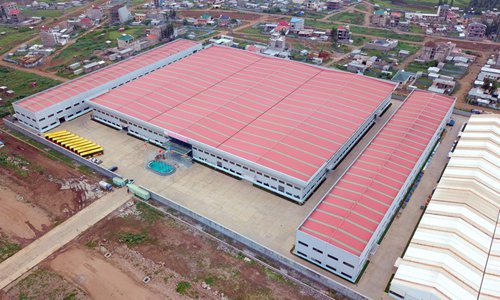 Our interest in Ethiopia's real estate is due to the ongoing industrial transformation. There is bound to be an upsurge in the population in the cities or areas surrounding these parks. This means an increase in demand for affordable housing and other basic amenities.
ALSO READ: Best Places To Buy Land For Investing In Nigeria
With most of its population falling between the age of 15-65, Ethiopia has a large workforce. Certainly, most of them will migrate to the cities or areas that are earmarked for development. The ensuing demand for housing makes investing in Ethiopia's real estate a profitable venture.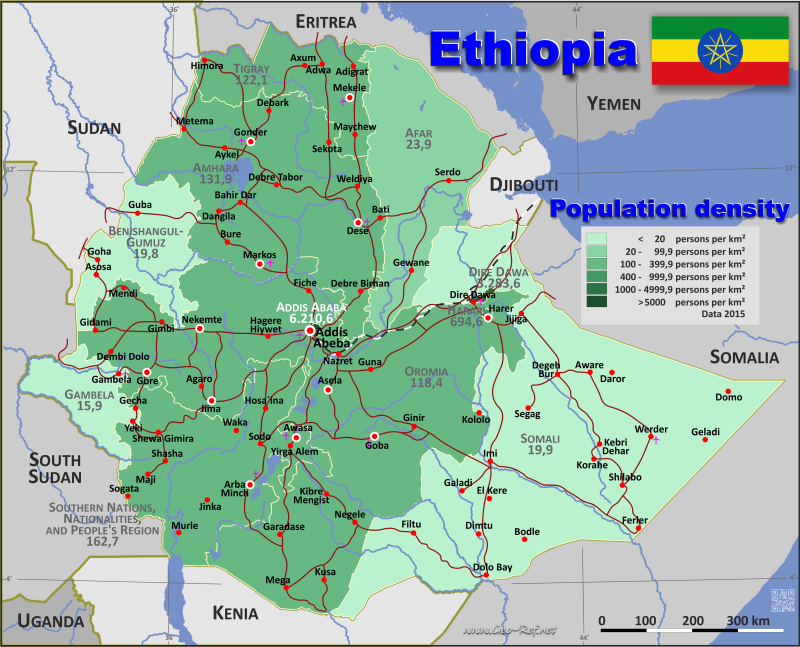 Can Foreigners Buy Property In Ethiopia?
Ethiopia is among the few African countries where foreigners or even citizens do not own land. The land is often leased out by the government for a period of time. However, it is possible to transfer lease ownership from one party to another.
The new owner will have to update the lease once it expires. Before a foreigner qualifies for a lease, they must meet some requirements, and this is the tricky part of investing in Ethiopia. First, you must be an investor in the country.
Under the law, a foreign investor can acquire leased land for up to 99 years, in the name of the company. But, to be considered an investor, you need to have a capital of at least $200,000.
Otherwise, you can partner with an Ethiopian investor where you only need a capital of $150,000. This is the minimum capital a foreign investor needs to invest in Ethiopia. Interestingly, a lease is renewable.
Starting your Real Estate Journey in Ethiopia
If your capital and bank statement are intact, here's how you can start buying properties in Ethiopia. Seeing that acquiring a landed property is a tricky business, here is a step-by-step guide to follow.
Step 1. Get the Property Tax Statement
This is a document that shows the tax assessment and registration of the property by the property tax authority. It is among the first of many documents you'd need before proceeding with the transfer of the property. You can get this from the Property Tax Authority Office.
ALSO READ: All You Need To Know About Investing In African Stock Market
Step 2. Register the property with the real estate registry
After concluding the purchase with the seller, head to the Real Estate Registry. Here you'll have to pay a registration fee of 10,000 Birr. Once this is done, the asset is transferred to the Ethiopian Surveying Authority, internally.
Step 3. Survey and Inspection of property
The Ethiopian Surveying Authority will carry out a routine survey on the land. After it is done, it will submit its findings to the Measurement department. This will all be done within a space of 10 days. There is no extra cost attached to this.
Step 4. The Measurement Department
The measurement department will review and approve the inspection report from the Ethiopian Surveying Authority. The report will be sent back to the Registry department for further approval. The Real Estate Registry will then approve the documents after conducting an engineering and legal review of the request.
Once approved, the document is authenticated with a stamp. This document and a stamped form will be given to the parties involved. Both parties will print their contract agreement on the stamped form. At this point, your dream of investing in Ethiopia's real estate is 80% successful.
Step 5. Final Contract Draft Presentation
The lawyer(s) representing both parties will draft a contract agreement on the stamped form provided by the Real Estate Registry. After that, the contract is taken to the lawyer syndicate for verification.
The lawyer(s) representing both parties should include his/her syndicate identification number on the form. This will verify that the lawyer is part of the lawyer's syndicate. This entire process will normally take about 4 days and cost 0.5% of the property value.
ALSO READ: Entrepreneur Spotlight: How Mustapha Njie Transformed 40 Hectares To Real Estate
Step 6. Real Estate Registry Approval
After the form is verified by the lawyer's syndicate, both parties will take it back to the Real Estate Registry. The Real Estate Registry then reviews the contract, stamps it, and approves it for registration.
This should take about 10 days. All foreigners investing in Ethiopia must have a residency entry visa. This confers the power of attorney to the lawyer who will then be able to represent you in court. Without this, it will not be possible to register any property.
Conclusion
One thing is clear, the land law of Ethiopia is favorable to long-term investors. Also, the entire process is less stressful compared to some African countries. At all points, it is advisable to go with a lawyer and have all contracts in English and at least one local language.
Although most steps do not involve any charges, they are certain conditions that may warrant the need for a commission. An example is the "buyers commission". This may be requested when receiving the official property tax statement from the Property Tax Authority Office.
We hope you find this guide helpful. If you have any questions about investing or acquiring a property in Ethiopia, feel free to let us know using the comment box. If you have been to Ethiopia before, kindly share your experience with us. We read every comment.