Best Places To Buy Land For Investing In Nigeria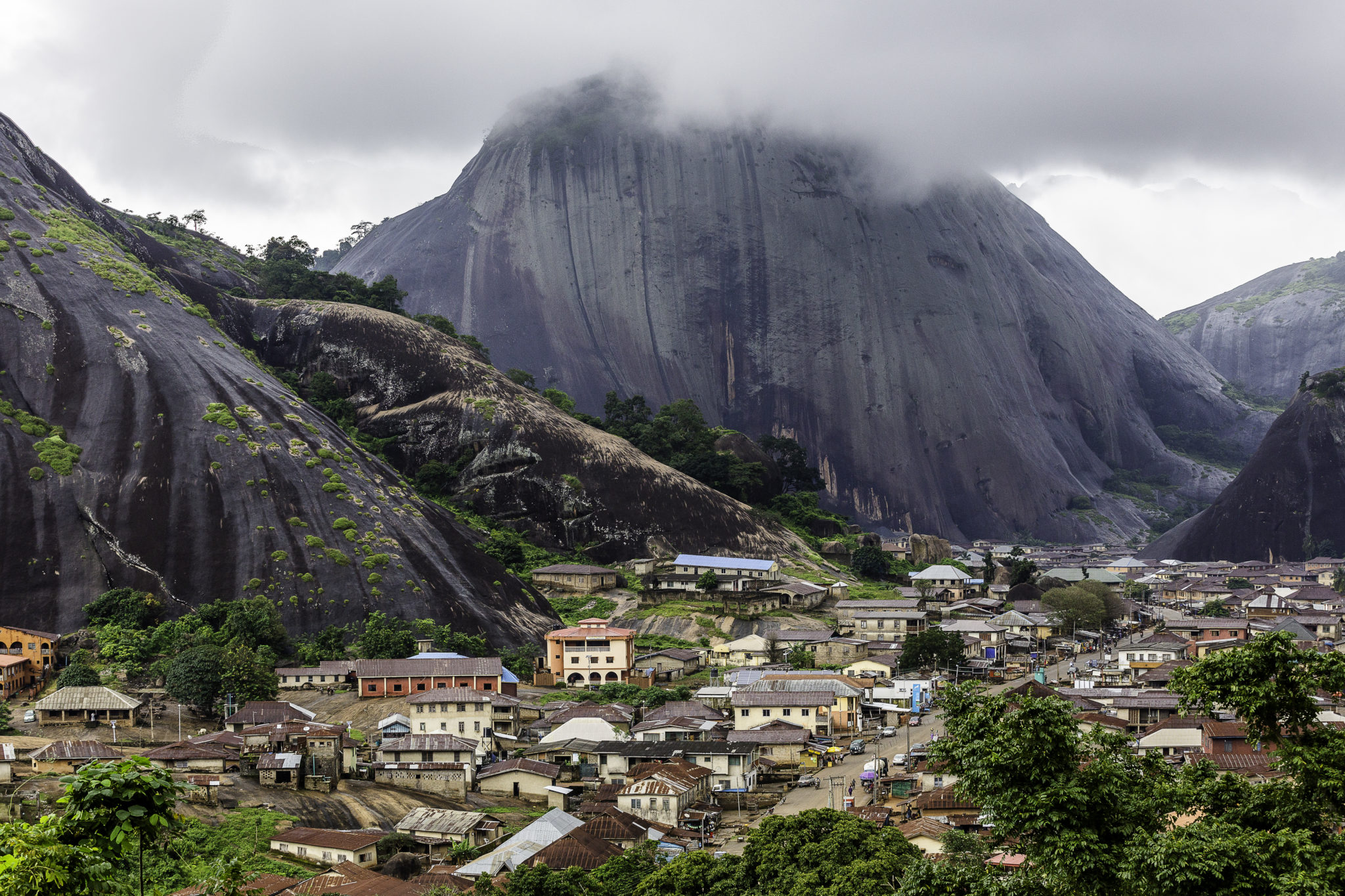 The potential of the African market is huge and it provides varying opportunities for all types of investors. Sectors like agriculture, finance, real estate, healthcare, and telecommunication are bullish. This means they are viable investments with a promise of great returns. According to Knight Frank, 7 African countries have massive opportunities for investments in retail, commercial property, logistics, and hotels. These countries are Nigeria, Kenya, Tanzania, Zambia, South Africa, Ivory Coast, and Ethiopia. Investing in Nigeria is definitely a smart thing to do.
Nigeria is the most populous African country, with 52% of its population in urban areas. Most of the country's population are heading to the cities in search of greener pastures. This means a higher demand for accommodation which translates to a boom in real estate. It is no wonder a city like Lagos is seeing massive real estate investments from foreign investors. A good example is the Eko Atlantic housing Development Project.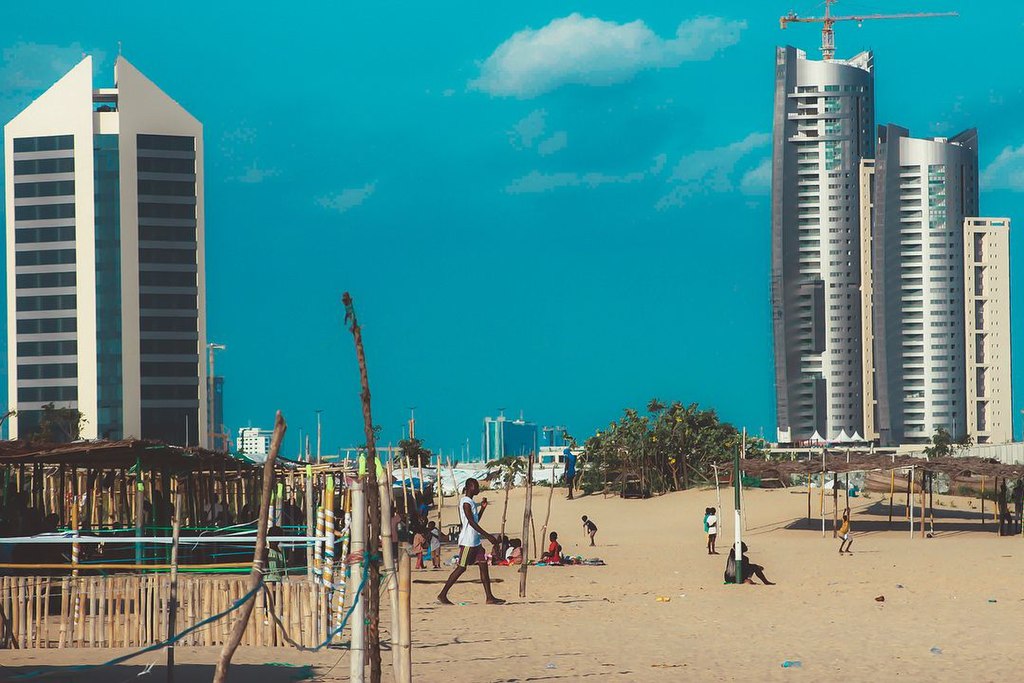 So if you are looking for an investment opportunity in Nigeria, owning land is a great place to start. However, you must have knowledge of the best places to buy land in Nigeria. In this article, we will highlight some of the best places to do so. Before that, here is why we think buying land is strategic when it comes to investing in Nigeria.
Why Land Is The Best Investment In Nigeria
When it comes to Nigeria's economy, the two major investment opportunities are the Nigeria Stock market and Real Estate. Among these two, the stock market is more volatile and needs a higher appetite for risk. The outcome of owning stock in Nigeria is not guaranteed. There is a chance that in the future when you need to cash out, you get something lower than your initial capital. This is because the stock market is prone to fluctuations and timing is crucial. But the question is, what if you need urgent funds and decide to cash in your stocks? Will you have your money's worth?
For instance, recently, the Nigerian Stock market is taking a hard hit. Several companies are underperforming and despite efforts by the CBN, analysts predict the downward trend in the stock market will last a while.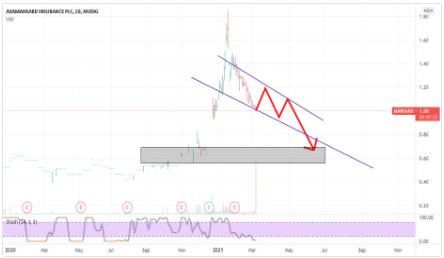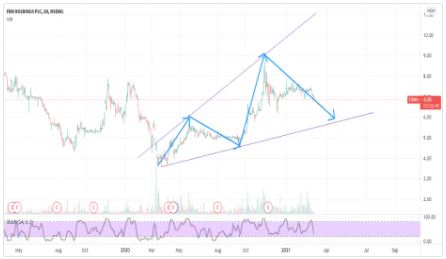 On the other hand, owning land is a low-risk investment. COVID-19 or not, landowners are cashing out. As long as you follow the "right steps" to acquire the land, you have little to worry about. It may not provide huge returns within a short period of time, like stocks. But, it is a safer bet at the moment and definitely, a surer way of ensuring your money is not lost.
The predicted increase in population and low-risk makes owning land one of the safest investments in Nigeria. However, there are places that are not safe to buy lands for a number of reasons. The aim of this guide is to help you avoid those pitfalls.
Where Are The Best Places To Buy Land In Nigeria?
Nigeria is blessed with a large expanse of land. Unfortunately, not all of it will make for a good strategic investment. The deciding factors on where to buy land in Nigeria are the level of industrialization/development, the standard of living, and the presence of basic social amenities. These three factors are the premise upon which our selections are made.
The word "Best" in this article refers to locations that guarantee a quick return on your investment within the shortest possible time. 
According to our research, Lagos, Abuja, and Port-Harcourt present the best opportunities. Lagos and Port-Harcourt are among the most industrialized states in Nigeria. This means the standard of living is high. Also, with many industries located here, most people migrate to these states in search of job opportunities. The high standard of living coupled with the endless inflow of people makes it a good place to own land.
Abuja has fewer industries compared to the other two states. However, being the Nation's capital, it boasts a great deal of wealth. It is also one of the fastest developing states in Nigeria. Abuja residents are generally considered elites. True or not, this belief has influenced the price of goods and services in the state. Below is a breakdown of specific areas that an investor should focus on.
Ibeju Lekki, Lagos
The biggest city in Africa is no doubt the best place for any investor looking to buy land. Lagos has a population of over 9 million, a thriving economy, great infrastructures, and it's a center of industrialization. Owning land in Lagos is a great investment. However, not all parts of Lagos are worth your dime. Among the promising parts of Lagos, Ibeju Lekki is our best pick, and here is why.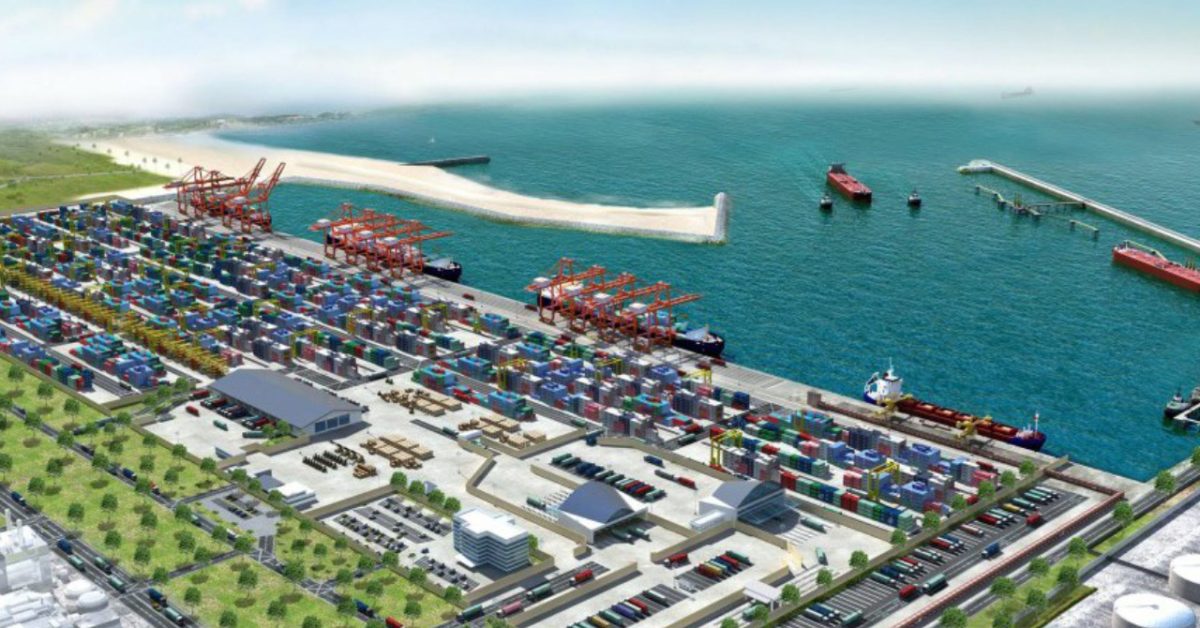 Ibeju Lekki favors the government and private organizations—and this is due to the seaport. This area is set aside for several government developments like the Lekki Deepsea port, Lekki Free Trade Zone, and Lekki International airport. Also, multinational corporations and companies are not left out. Dangote refinery, Power oil, Kelloggs, and Dano Milk are just a few of the companies that will soon be operating here. In addition to this, the area is also the proposed site for tourist attractions like the LUFASI nature park, Lekki International Golf Course, and Lekki Conservation Center.
At the moment, these projects are still in their developmental stage. This means that it is still possible to get good land deals. The cost of land in Ibejuu Lekki is sure to increase sporadically with the completion of the projects. The price range for land in this area is within #500,000 to #995,000,000.
Abuja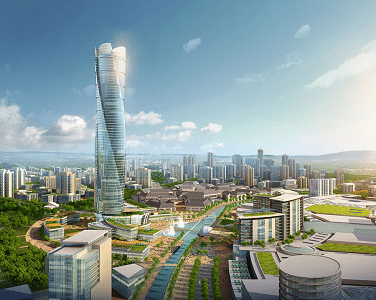 Abuja is the capital of Nigeria and the Seat of the presidency. Despite lagging behind in terms of industrialization, it boasts a wealthy populace. The city has some of the best residential buildings in Nigeria. Estates sprawl across several hectares, good security, and roads. Real estate is one of the thriving investments in this city. Top government officials, CEOs, and elites are known to splash big bucks when acquiring lands. This makes owning land in Abuja a good investment.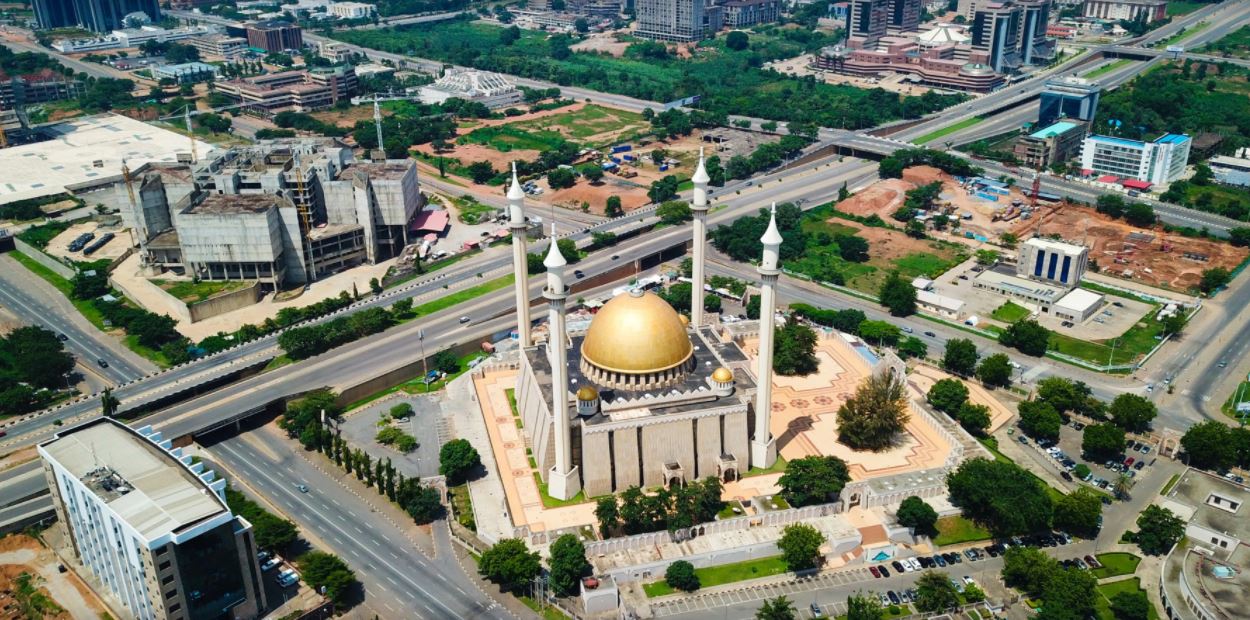 Also, being the nation's capital, it is considered by most people to be a great place for small businesses. Because of this, many small and medium enterprise owners are relocating to Abuja. Thus, it is easy to predict that the price of land in key locations of the city will rise. So, below are the best picks for investors looking to buy lands in Abuja.
Jahi
Jahi has a good prospect of becoming one of a center of development in the near future. Its proximity to areas like Gwarimpa, Kado, and Katampe makes it a prime real estate. Also, Jahi is a few minute's drives from the Central Business District (CBD), Abuja. This area is the focal point of the city. It is used primarily for businesses with a few residential buildings. This means most of the residential houses will be in areas that are close to the CBD.
Lugbe
Lugbe has a strategic location that places it among the top places to buy land in Abuja. Although it already has a considerably large population, Lugbe still has plenty of land spaces. The area sits between the International airport and the city center. This places it within the neighborhood of the planned Centenary City. Centenary City is a self-sustaining city that the Nigerian government is planning to build, similar to those in Dubai and Singapore.
Mpape
Mpape is a fairly large area and well-known for the Mpape crush rock which has become a tourist site. Most of the area is still underdeveloped. However, this is soon going to change. Its proximity to Mataima and hilly landscape is slowly transforming Mpape into one of the most sort after residential locations in Abuja. This can be seen by the outcrop of new hotels in the area.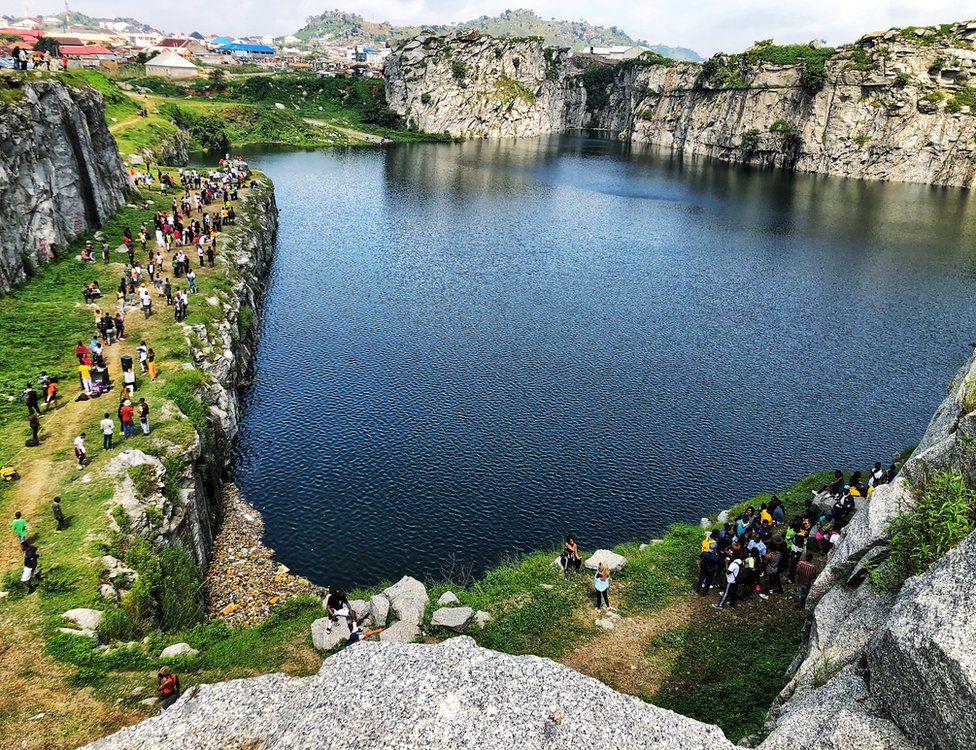 Considering the rapid development taking place in Abuja, there are many other areas where buying land will be a good investment. A typical example is Kuje. However, Jahi, Lugbe, and Mpape are top on the list. This is because they are likely to provide the quickest return for an investor looking to "flip lands" in Abuja. In Abuja, land prices fall within the range of #500,000 – #1,000,000,000.
Port-Harcourt
Port-Harcourt is another city in Nigeria that is bustling with life. It is one of the "busiest" and definitely among the richest. Like Lagos, Port-Harcourt has many industries. These include seaports, airports, refineries, oil servicing firms, and petrochemical industries. With its wealth and resources, this city has attracted a fair share of the population. Businesses like malls, hotels, residential apartments, and many others thrive here.
If you would like to buy land in Port-Harcourt, it is best to look at the outskirts of the city. This area is still relatively underdeveloped. However, with the main city being already choked up, it is just a matter of time. Here are some of the best places to buy land in Port-Harcourt.
Greater Port-Harcourt Area
The Greater Port-Harcourt area is a metropolitan area that is still under development. It spans over an area of 1900 square kilometers, and it's known as the "New Port-Harcourt". Major infrastructural development is going on here. Being an extension of the old Port-Harcourt city, this area is strategically positioned to de-densify the old city. The Greater Port-Harcourt Area Project is similar to the Centenary project in Abuja. It offers investment opportunities in real estate, energy, and waste management. The project is sure to bring development to the surrounding environs.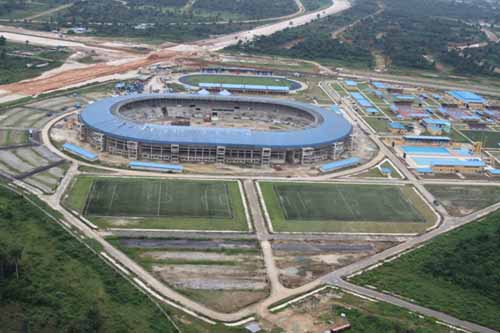 Peter Odili Road
This is one of the fastest developing areas in port-Harcourt. Two prominent real estates in this area are the Nigerian Liquified Natural Gas and Rainbow estates. It is also part of the Trans-Amadi Industrial district and only a few kilometers from the main city. It is a perfect location for those who want to escape the hustle and bustle of city life. This area also has good security and road networks.
Ada-George Road
The area surrounding the Ada-George Dual carriage road has become a prime real estate location. Due to the construction of the road, this area is now active. The road connects with other major roads in the city creating free-flowing traffic. This makes it easy to conduct business and encourages real estate development. The Ada-George road is a long stretch of road that brings life and opportunity to the surrounding land. As an investor, this is a good opportunity to swoop in and get a piece of land close to the road. Prices of land in Port-Harcourt lie within the range of #500,000 – #850,000,000.
What Are The Steps To Take When Buying Land In Nigeria?
Have A Budget In Mind
Like any other project, buying land requires budgeting. This will help you later when deciding on the size of land to get. Budgeting also helps you decide which location to buy land. This is because the price of land varies at different locations. For instance, the price of land in Port-Harcourt is not the same in Abuja, even if there are both of the same sizes.
Pick a Location
If you are familiar with the Mac Donalds real-estate story, then you will understand the importance of a strategic location when investing in land. The future value of a land depends so much on its location. A piece of land will appreciate at different rates in different locations. A lot has to do with infrastructure, market sentiments, and proximity to key locations. In essence, the more developed an area is, the higher the cost of land.
Obtain Relevant Land Owner's Documents
Before buying land in any part of Nigeria, make sure you get the necessary documents. These include the certificate of occupancy, the survey plan, tax clearance certificate, and deed of assignment. Always make sure you obtain the original copies of these documents before proceeding with any form of negotiation.
Verify The ownership of The Land and Its Availability.
The next step after receiving the original copies of the land document is to authenticate them. Make sure the documents are not fake but actual copies signed by all parties in the right order. Request for proof of ownership. If necessary, hire an expert to investigate the ownership claims. Don't allow "good deal" to sway you. Many people have fallen victim to fraud by jumping on what they believe to be "too good an opportunity to pass".
Ask Questions
For a foreign investor, this might be a challenge. But, there are estate agents who can carry out these duties for a price. Considering the magnitude of your investment, hiring an agent to run around and do the needful isn't a bad idea. Most of these agents have a good knowledge of the area and know the right people to meet for information. These questions are important especially to avoid problems with land grabbers.
Inspect The Land
Physical inspection is the best. If you have no idea what to look for then, hire a professional who knows what to do. Make sure you inspect the land in person to avoid surprises. Do not easily trust the words of the landowner.
Document All Transactions
For this step, it is advised you get yourself an attorney. Make sure that every transaction is well documented and has the signatures of all parties involved. Do not neglect the importance of this step. Proper documentation especially in the presence of an attorney will prevent future land disputes.
You must make sure these documents are available; Receipt of purchase, Land survey document, Letter of Allocation, Power of Attorney, Gazette, and Deed of Assignment. Check with the Ministry of Land and Housing in the state where the land is located to get these documents. Also follow-up with all processes that are mandatory for new landowners as stipulated by the Ministry of Land and Housing. Check this article for more knowledge on Land Registration in Nigeria.
Conclusion
In most cases, Land is about the only asset that doesn't depreciate in value with time. All things being equal, a plot of land that is strategically located will appreciate in value. Buying and holding land is a safe and stable form of investment. Also, it doesn't require much knowledge as compared to trading stocks. Do you know other locations in Nigeria with great land opportunities? Kindly drop a comment below and share it with other readers. We'd appreciate it and we're certain our readers will too.