Entrepreneur Spotlight: Leah Wambui Built A Multi-Million Dollar Real Estate Empire From Nothing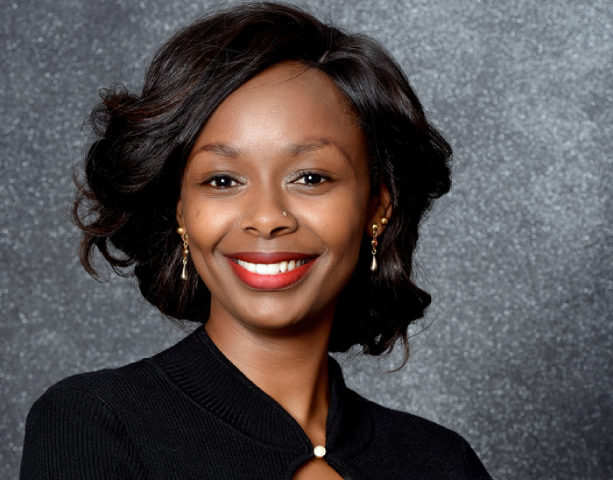 All you need to be a self-made millionaire is time and a positive never-die attitude. Sounds strange, right? Well, today our entrepreneur spotlight is shining brightly on Leah Wambui. She is a young Kenyan lady who has beaten all odds to build multi-million dollar real estate in Kenya.
Her mentality during this difficult venture echoed that of Elon Musk when he once said, "When something is important enough, you do it even if the odds are not in your favor."
ALSO READ: Entrepreneur Spotlight: From Herding Livestock Bare Footed To The World Of Banking. See How Equity Bank Billionaire James Mwangi Made It?
Who is Leah Wambui?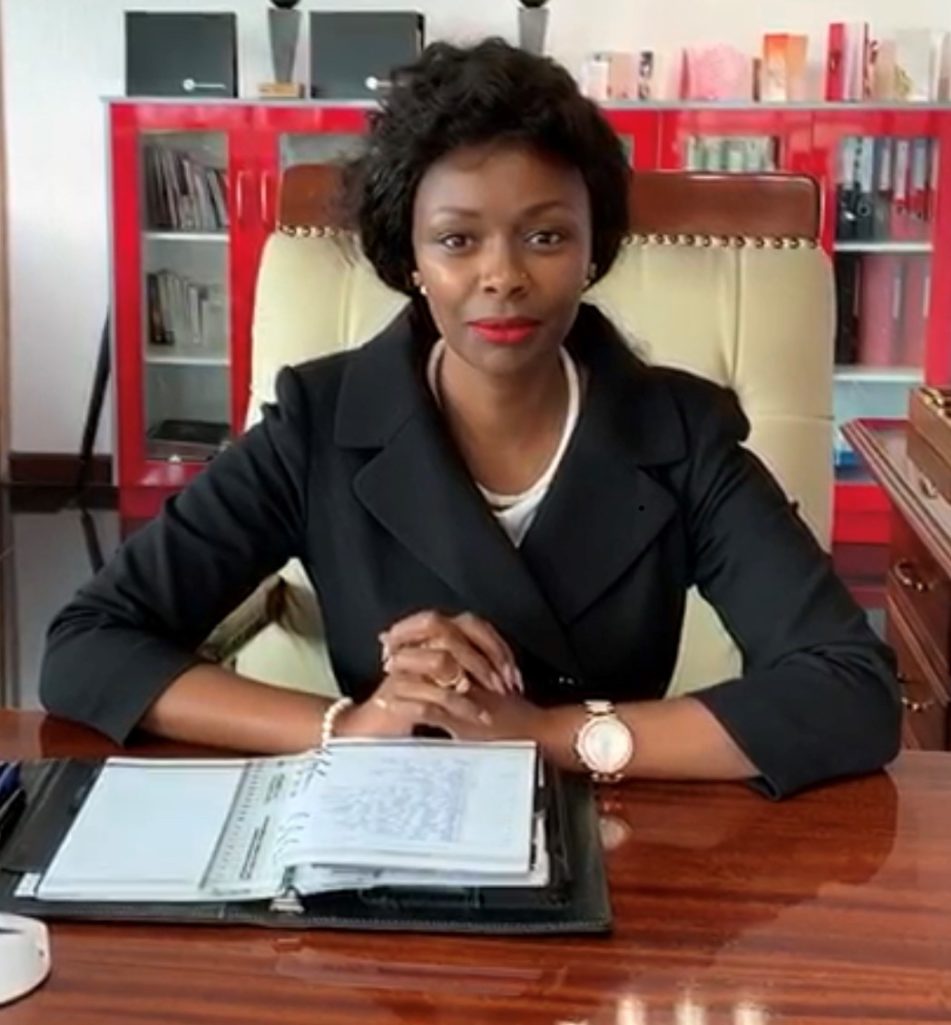 Wambui is an entrepreneur born and brought up in Kenya. At only 16 years old, she was orphaned. This was one of the lowest moments of her life. She managed to go through her high school education and passed with flying colors. The sky was the limit for her as far as education was concerned—so she thought.
The broken dreams of an orphan girl
Unfortunately, Wambui was unable to continue with her education as she would have wished. She did not enroll in any university because she could not afford the tuition fees. However, instead of wallowing in misery and self-pity, she forged ahead with optimism.
With the free time she had on her hands, she decided to look for a job. At last, she got some assistance from a kind relative and got a receptionist position. For the first time since the tragic death of her parents, she felt like she could be somebody again.
ALSO READ: Entrepreneur Spotlight: Temitope Mayegun Has Discovered The Secret To Success. Guess What It Is
A leap of faith into entrepreneurship
Inasmuch as her receptionist job was helping her to pay her bills, Wambui knew she could be so much more. Her desire for a better life led her to seek greener pastures. Finally, she quit her job to start her own business as this was the only way for her to better her life.
After much deliberation, she settled on starting a liquor store. She could not set up her business in Nairobi due to the high cost. However, with the help of her maternal aunt, she managed to start the business in the neighboring town of Kiambu where she could afford it.
The Beginning of Leah Wambui's Real Estate Company
Wambui's entrepreneurial skills started blooming. At some point, she moved with her car from shop to shop and from city to city looking for customers. Finally, after much struggle and determination, she saw a light at the end of the tunnel. In 2015, she managed to buy five acres of land in Kitengela.
That seemingly insane move marked the beginning of Cheriez Properties Limited. This is a real estate company that currently boasts of over 200 housing units worth more than Ksh.15 million each.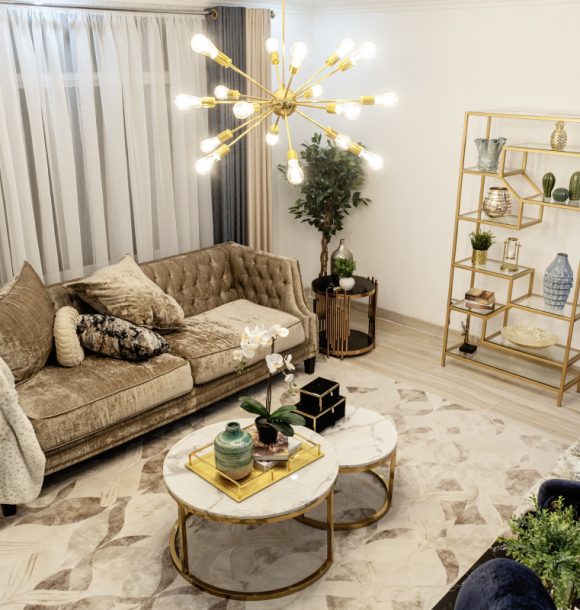 Source of Inspiration and Support System
While growing up, Wambui drew a lot of inspiration from her maternal aunt who was an entrepreneur. She admired her aunt's way achievements. Thus, she made up her mind to one day be just like her. Wambui is grateful to her aunt for nurturing her entrepreneurial skills.
ALSO READ: Entrepreneur Spotlight: Meet Temie Giwa-Tubosun, the Founder of LifeBank
Also, her husband has been her support system in this massive venture. Together, they have faced the challenges and tackled them head-on. Their struggle and triumph are lessons for all young African lovers hoping to tie the knot soon. Always choose a partner that understands your dream and is willing to support you through thick and thin.
Wambui's Risks and Rewards
One of the biggest challenges that Leah Wambui faced on her journey to making it in real estate was land acquisition. She sacrificed a lot and took huge risks that would not appeal to many people. Together with her husband, they decided to sell their family house to raise money for the construction of the first 10 houses. They also used all their savings on this project.
Although they had thought out their plan, the lack of funds was a huge challenge. At some point, the project halted. However, they had managed to complete a show house that was ready for sale.
Despite marketing her product and inviting people living in Kenya and abroad to see and buy her houses, she could not seal a sale. This threw the ambitious Wambui into anxiety. However, it was only a matter of time before she could find the right buyers.
Theft incidents were also a big challenge and they stalled the project to some extent. At some point, she fired all her employees. Looking back on her struggles, she said,
"This project brought great lessons with it. One day, I woke up and fired all my staff because the theft was unbearable. I would bring in tiles for the housing units and trucks will arrive at night to take them away. The project manager often conspires with workers to hike invoices." 
One day, just as she was about to give up, somebody offered to buy one of the houses. As they say, the rest is history. From that first sale, Wambui got the finances to complete other units and customers kept coming for more. This was the point at which her multi-million real estate began and she proudly joined the prestigious millionaires club.
Leah Wambui's Message to Youths
A bon mot said, the harder the battle, "the sweeter the victory". Despite all the challenges, Leah Wambui encourages youths to go all out for their dreams. She had no regrets whatsoever for venturing into the real estate world. Whenever she gets the opportunity to speak, she seizes the opportunity to talk to youths. She once said,
"If you think opportunities don't exist, create them. If you don't think you can achieve what others have, no one can help you. It was the dream from looking at birds that led to the invention of the plane."
Conclusion
Currently, Cheriez Properties Limited, located in Kitengela, is among the best mid-level rising developers in Kenya. Although Leah Wambui attributes her success to God, she also notes that offering high-quality products and perfecting even the smallest of details has seen her this far.
"Our housing unit markets themselves. We put in our best to carve a niche in how we present our products. We put ourselves in the shoes of our potential customers who will purchase our homes and live in it. That way we are able to create customized homes."