10 African Celebrity Breakups. Would You Have Handled Them Any Differently?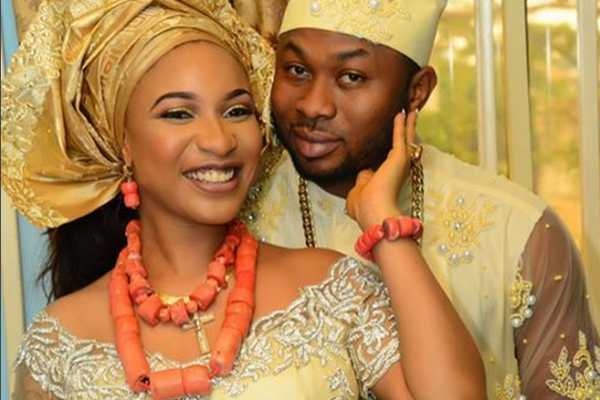 The flamboyant lifestyle of African celebrities often makes it seem as if they have their life figured out. Perhaps, that explains why it makes headlines whenever an African celebrity relationship goes awry. From movie stars to music icons and soccer stars, we have seen it all.
In such instances, almost everyone is eager to know what happened and who was wrong. Well, here are ten African celebrity relationships that left us wondering if the breakup could have been handled better. It is up to you to decide.
1. Tonto Dikeh and Churchill Oladunni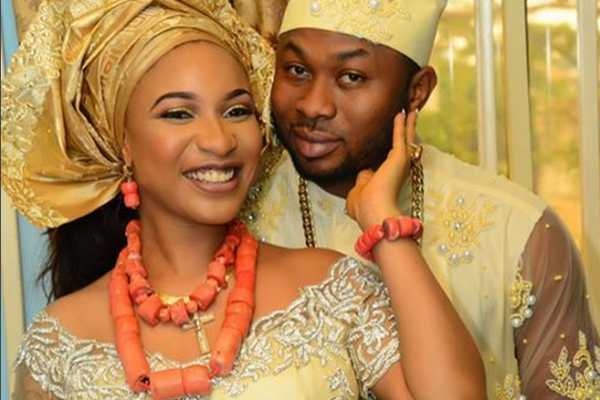 Churchill Oladunni met Tonto Dikeh in 2014 at a brother's birthday party. Three months down the line Tonto Dikeh was pregnant. The couple tied the knot in 2015 and both have a son together. No one suspected that there was any sort of misunderstanding between the two until 2016 when they announced their split.
Tonto claimed Churchill did not care for her and her child. She said that she has been the one paying Churchill's bills since they met. Tonto Dikeh also said their marriage was characterized by domestic violence.
However, Churchill granted an interview where he countered all of Tonto Dikeh's claims saying Tonto will never marry or date a man who lacks prospects. How would you have handled this if it were your relationship?
ALSO READ: Who Was The Best-Dressed Female Celebrity At The Headies 2021
2. Juliet Ibrahim and Iceberg Slim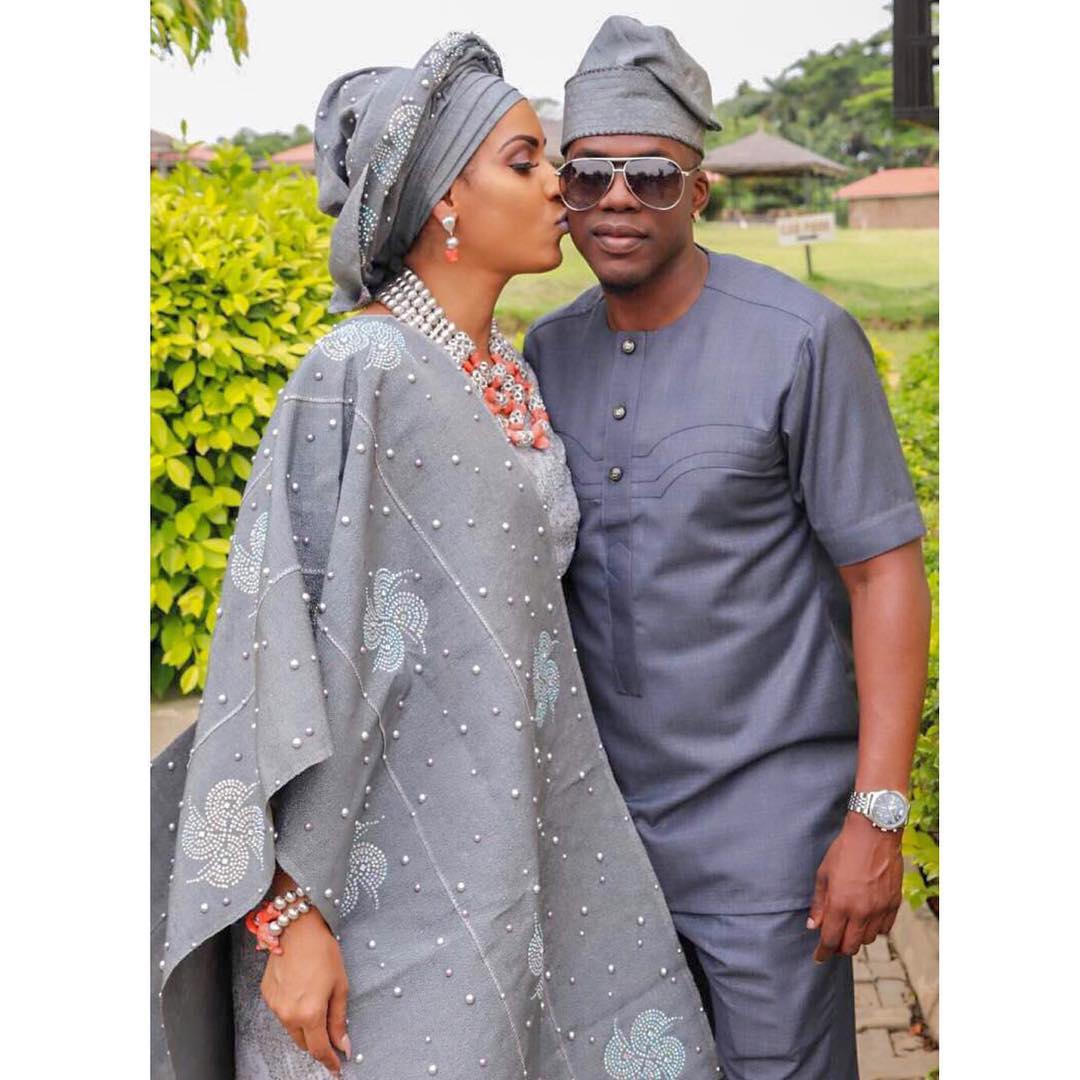 The duo did not make their relationship a secret from the first moment they started dating in 2018. From sharing a passionate kiss on live interviews to wearing matching tattoos, everyone thought nothing can ever come between the lovebirds. It all began with Juliet taking down Iceberg's pictures on her social media.
In an interview, Juliet said she heard rumors that Iceberg was cheating on her but said they broke up on a mutual agreement. However, everyone knows Juliet has been in several relationships that didn't go well like her 4-year marriage with a prominent Ghanaian businessman that produced a son.
In reaction, Iceberg took to his Instagram page to write, "When a toxic person can no longer control you, they'll try to control how others see you." How would you have handled this if it were your relationship?
3. Bonang Matheba and AKA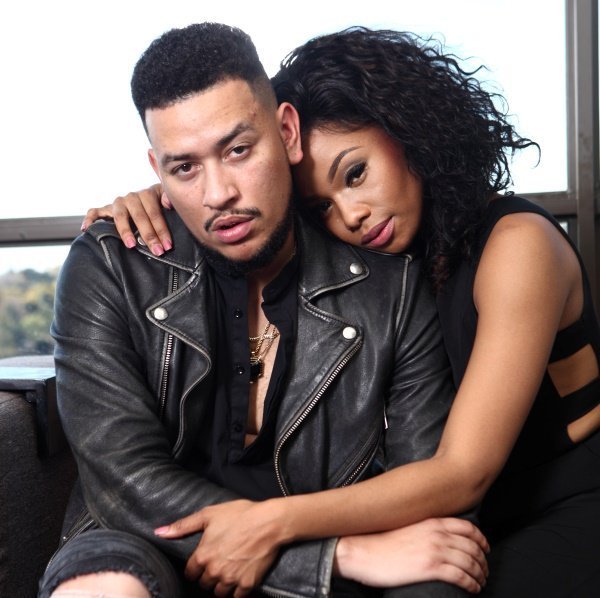 The relationship between Bonang and rapper AKA was a delight to South Africans because these were one of their favorite TV personalities. Likewise, the announcement of the split was a teary one for fans. However, AKA confessed to having cheated on his ex-girlfriend DJ Zinhle with Bonang.
Apparently, Bonang knew about the relationship between DJ Zinhle and AKA. However, she still decided to date AKA. In fact, in 2015, Bonang threatened to take legal action against Zinhle for revealing the affair.
AKA claims his relationship with Bonang put a strain on his relationship with his baby mama. Now that the relationship is over, how would you have handled this if it were your relationship?
4. Toyin Aimakhu and Adeniyi Johnson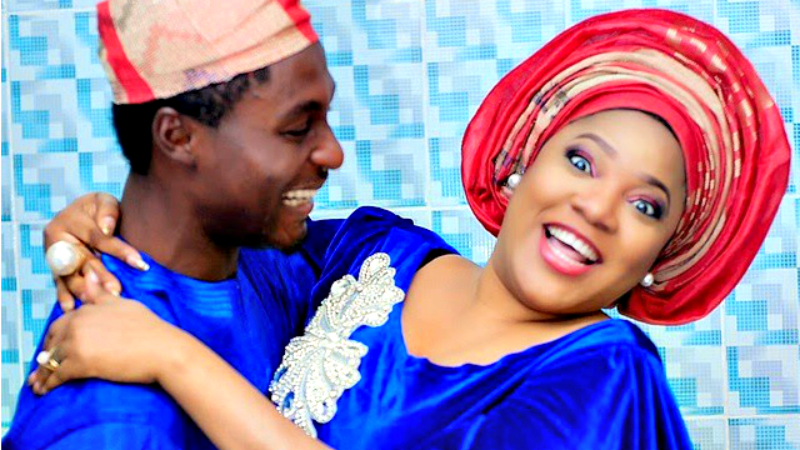 It's always glitz and blitz when two movie stars come together to tie the knot. However, the marriage between Toyin Aimakhu and Adeniyi Johnson didn't last more than a year. Adeniyi revealed that Toyin was already cheating with a movie producer while they were still married.
Toyin, on the other hand, accused her ex-husband of trying to sleep with her worker. She went ahead to show concrete evidence of her husband asking her worker out. How would you have handled this if it were your relationship?
5. Gifty Gyan and Asamoah Gyan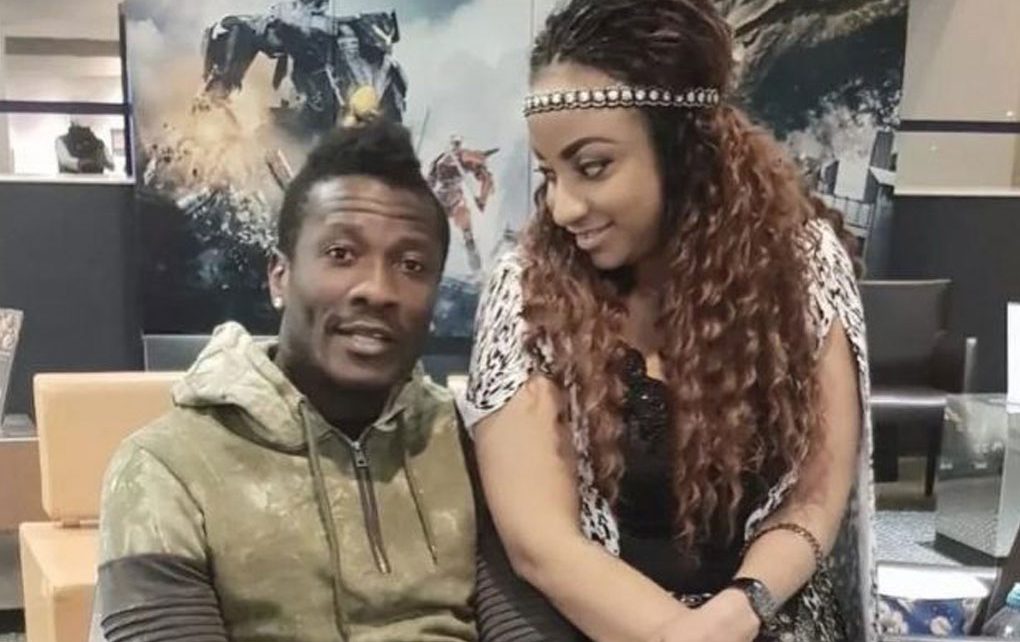 Soccer fans were excited when Asamoah Gyan decided to tie the knot with his girlfriend of ten years. However, who would have thought that the relationship would end in such a noisy fashion? In the heat of the dispute, Baffour Gyan, Asamoah's brother seized Gifty's passport so she could not return to Asamoah's residence in the UK.
All fingers are pointing to Asamoah's relationship with Nina Atala as the cause of the problem. Although Asamoah had earlier confessed to cheating on his wife with Sarah Kwablah, he has demanded a DNA test to determine the paternity of his three children with Gifty.
This shows he doubts Gifty's fidelity to the marriage. However, the result of the DNA test shows that Skipper is the father of the three kids. How would you have handled this if it were your relationship?
ALSO READ: Diamond Platnumz Set to Make History When He Weds His Kenyan Girlfriend
6. Zari Hassan and Diamond Platnumz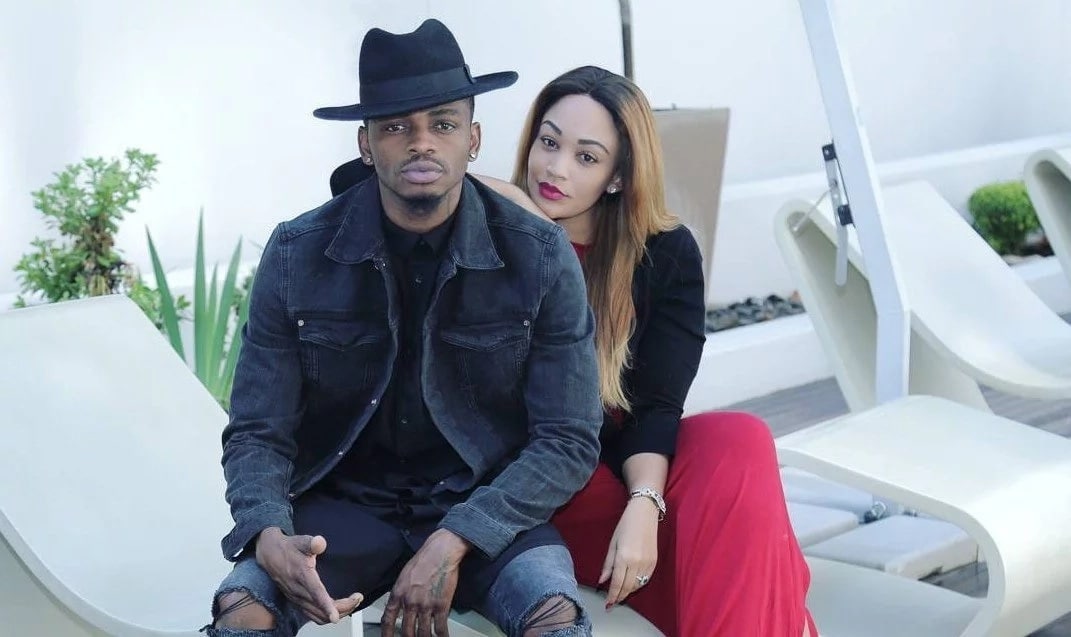 It was sad to hear that the couple was going their separate ways. What is even harder to swallow is that Zari broke the news on Valentine's Day. Zari said it was a difficult decision.
The Ugandan-born business mogul and boss-lady said she has heard the news of Diamond's sexual escapades on different media. She further stressed that the relationship compromised her integrity, dignity, and well-being.
However, Diamond's cheating lifestyle didn't start with Zari. He was once in a relationship with Miss Tanzania 2006. After multiple cases of cheating including with model Jokate Mwegelo, they parted ways.
Zari should have known this before going into a relationship with Diamond. Perhaps, she thought she could change him. How would you have handled this if it were your relationship?
7. Nomzamo Mbatha and Maps Maponyane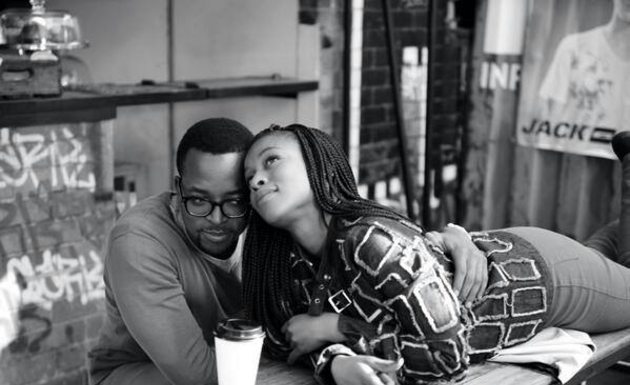 It is so cute when an actor and actress fall in love and activate #CoupleGoals. Their popularity and romance soared for their steaming love tips. In fact, Twitter even proposed a hypothetical wedding for the two. However, Maps' engagement that fans yearned to see never happened.
An insider revealed that Nomzamo got proof of Maps' cheating rumors which made her upset. The source also revealed she has been through a similar incident in her past relationship. However, sources also claim Maps is mad at Nomzamo for believing the rumors. How would you have handled this if it were your relationship?
8. Kate Henshaw and Roderick James Nuttal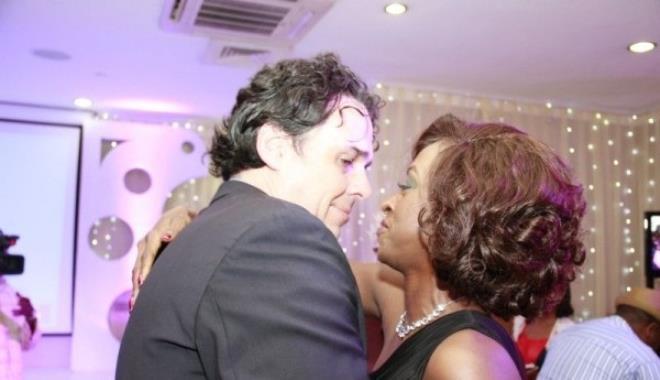 Ten years of a celebrity marriage is often considered a lifetime. This is because celebrity marriages last only a short while. Kate Henshaw was married to Roderick James Nuttal for 12 years. However, things took a turn Roderick started having an affair with his employee, Angela Gordon.
Kate on learning about this stormed into the office unannounced and found them in a compromising position. Roderick confirmed the affair to Kate and gave her the option of accepting the relationship or bowing out. Kate bowed out. How would you have handled this if it were your relationship?
9. Liesl Laurie and ProVerb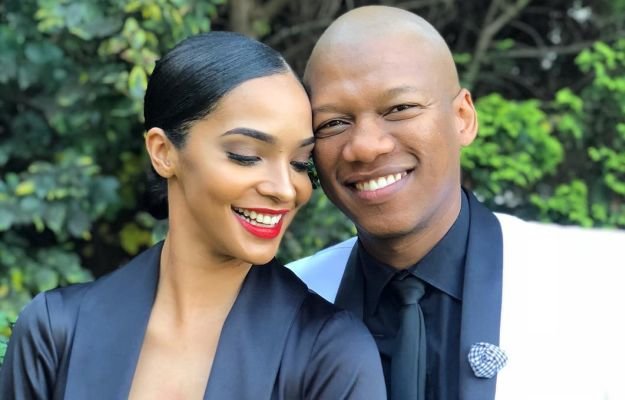 ProVerb was grieving the divorce of his wife when he found comfort in the arms of Liesl, former Miss SA. From sun-drenched vacations to loved-up photos on Instagram, It came as a shock to many to discover they were no longer together.
The split was attributed to ProVerb spending too much time with his two kids from his ex-wife, Onalerona Moreo. Consequently, he tended to have less time for Liesl. However, a close friend of Liesl said this was not true.
Rather, the friend said Liesl was young and not ready to play the role of stepmom. How would you have handled this if it were your relationship?
10. Nadia Buari and Jim Iyke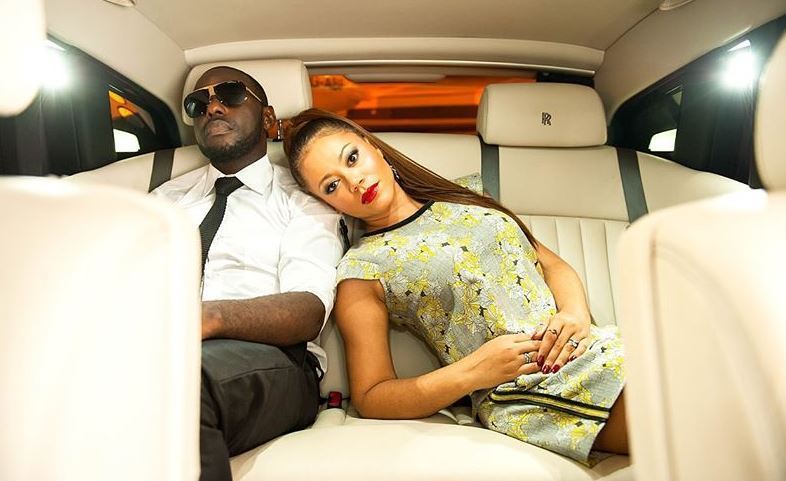 When two movie stars from two different countries get entangled in a romantic relationship, it always causes a stir. Before falling into a relationship with Nadia, Jim had a girlfriend, Kenturah Hamilton.
Jim told Nadia that he was going to Miami. However, he ended up in New York to see his ex-girlfriend. On meeting Kenturah, Jim told her that his relationship with Nadia was over. When Nadia found out Jim went to visit his ex-girlfriend, she broke up with him for lying to her. How would you have handled this if it were your relationship?