Best Fitness Apps Of 2021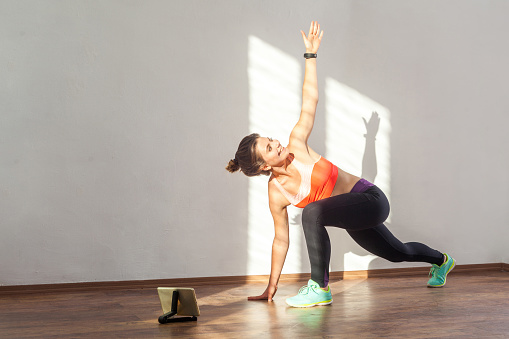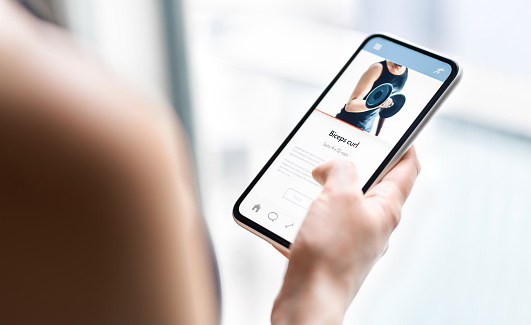 More countries are now on lockdown for the second time due to the second wave of the Covid-19 pandemic. Despite the stay-at-home order, it is essential to keep fit. Due to the present circumstance, home gyms and fitness builder apps are growing in popularity. However, because of the large number of fitness builder apps out there, choosing one can be a great challenge.
With fitness builder apps, you can plan an effective workout and stay fit even while in isolation. Different apps come with different features. So, what works for one person may not work for another. Some are free to use while others require a little subscription fee. Regardless of what your goals may be, there is a perfect app out there for you. Have a look at our list below.
What fitness apps are free right now?
There are a couple of free fitness apps out there. However, you have to bear in mind that some of them have limited features. Below are the best free fitness apps that you should try out to stay fit and well during the lockdown.
#5 – Asana Rebel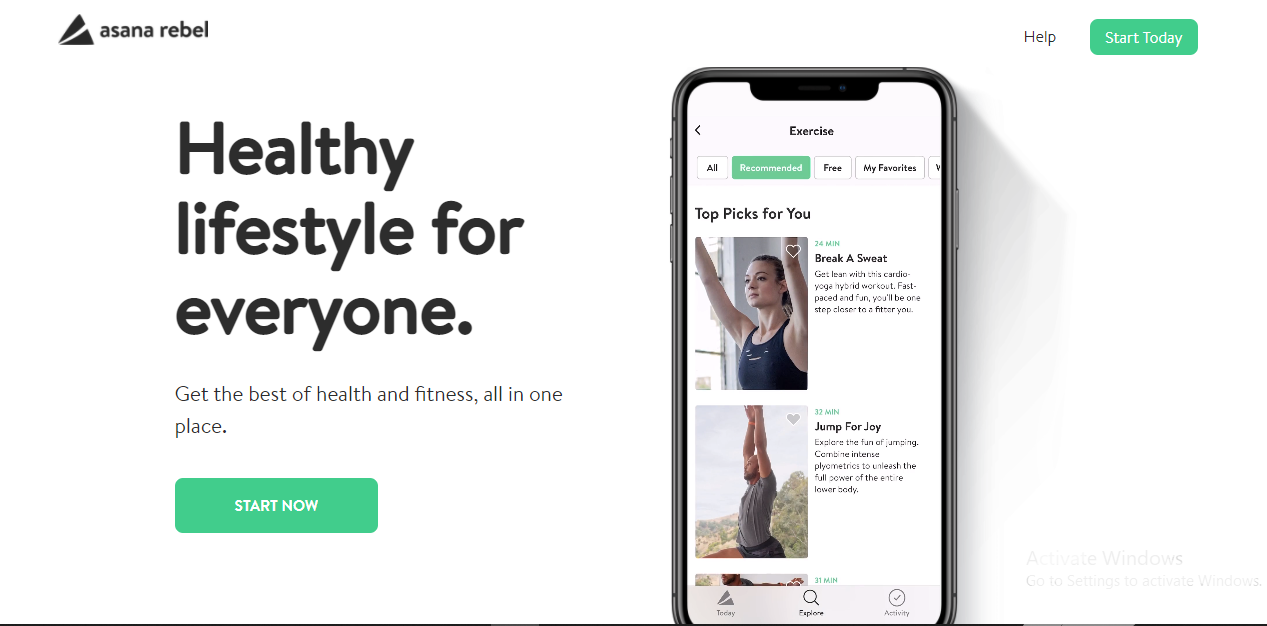 Asana Rebel is a healthy lifestyle app for anyone who wants to stay in shape, sleep better, and increase productivity. For novices, Rebel offers the perfect introduction to YOGA and fitness. With this free fitness app, you will get new daily workouts. This app has a 4.2 rating out of 5 stars, according to Google reviews.
#4 – FITBOD Weight Lifting Trainer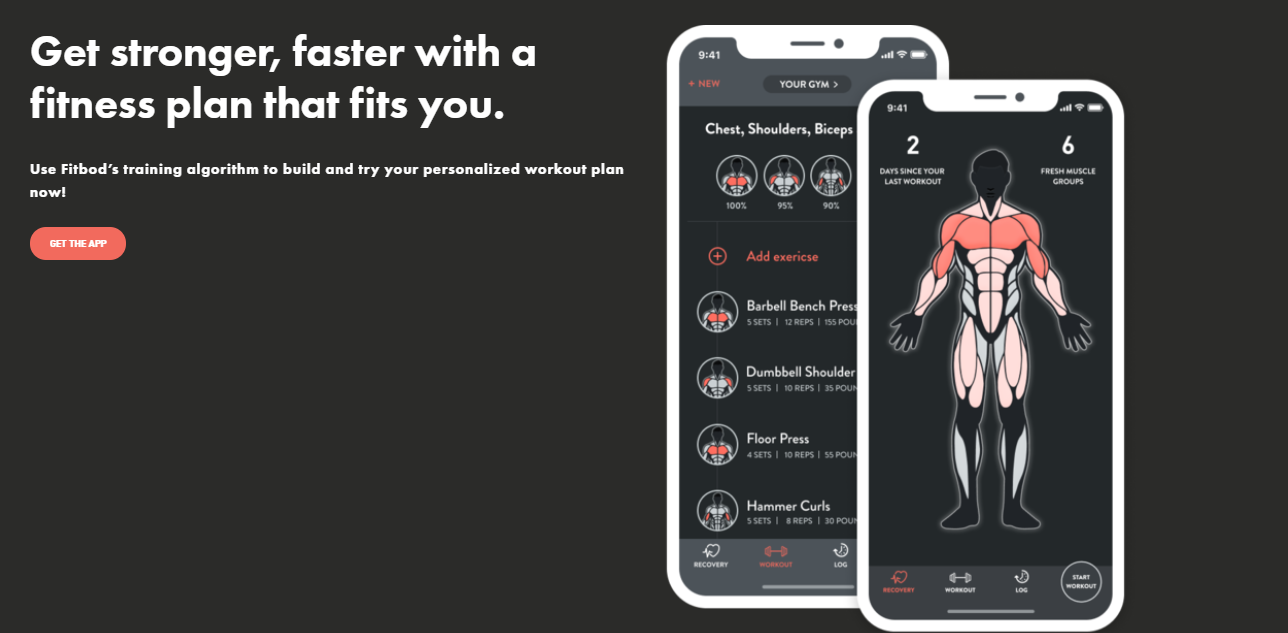 The program offers step-by-step workout training to help stay in shape at all times. The more you use the app, the more it understands your abilities and the challenges you face. FITBOD Weight Lifting Trainer has a 4.5-star rating according to customers' reviews on Google.
#3 – Runtastic

Runtastic allows you to set goals. It uses a built-in GPS to record routes in real-time and lets you share successes with friends. This app has a 4.6 rating out of 5 stars, according to Google reviews.
#2 – Couch to 5k Runner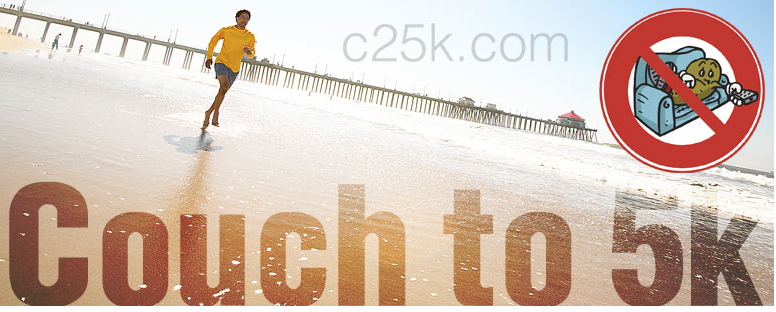 Couch to 5k Runner offers priceless fitness advice and daily workouts. One beautiful thing about this app is that it instructs you when you should sit on your couch and when you should be running. Couch to 5k Runner helps you lose weight and get in shape. This app has a 4.6 rating out of 5 stars, according to Google reviews.
#1 – Daily Workouts Fitness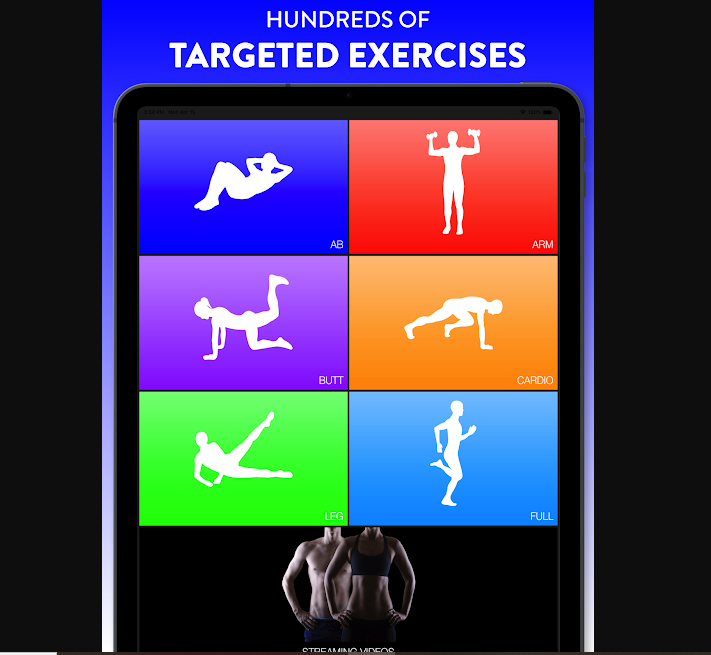 With this app, you can exercise well in the comfort of your home while choosing the physique area you would like to work out. These proven workouts, demonstrated by a certified personal trainer will help to keep you in shape. Daily Workout Fitness has a 4.7 rating out of 5 stars, according to Google reviews.
Does the 7-minutes workout actually work?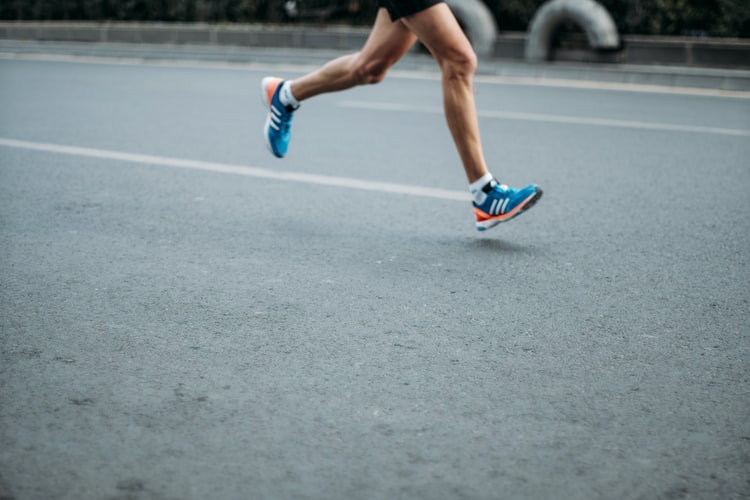 The 7-minutes workout works. This type of exercise helps to strengthen core muscles. However, for you to start seeing any impactful change, you need to be persistent. Also, you need to bear in mind that the change you are looking for will not happen overnight.
What is the best bodybuilding app?
The best bodybuilding app is relative. Like we mentioned earlier, it all depends on what you hope to achieve. There are many bodybuilding apps out there today, but getting the right one can be a daunting task to accomplish. We have done the work for you, so here are the best bodybuilding apps you should try out. Our research was based on procong and user reviews.
#7 – Nike Training Club (NTC)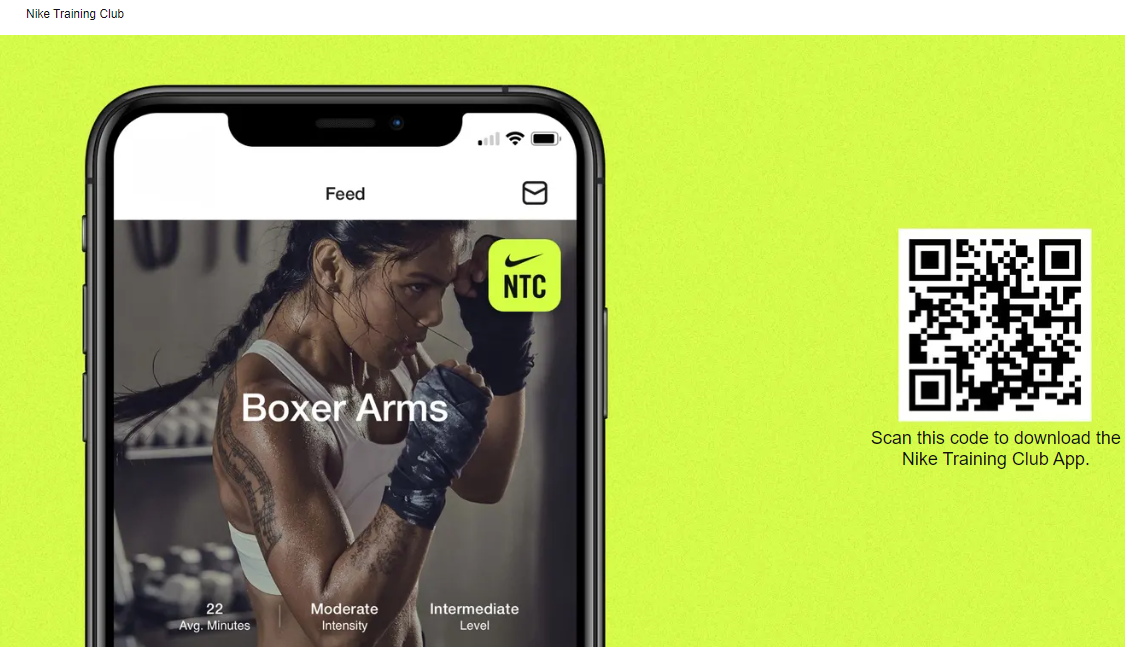 NTC simplifies your wellness journey by putting the best workouts and advice right at your fingertips. It is entirely customizable from beginner to advanced fitness level. Furthermore, the app also has various fitness programs like Yoga, mobility, strength training, cardio, and HIT. The best part is that the app is free due to the present pandemic. NTC has a 4.0 rating out of 5-star, according to Google reviews. It is available on iOS and Android devices.
#6 – 8fit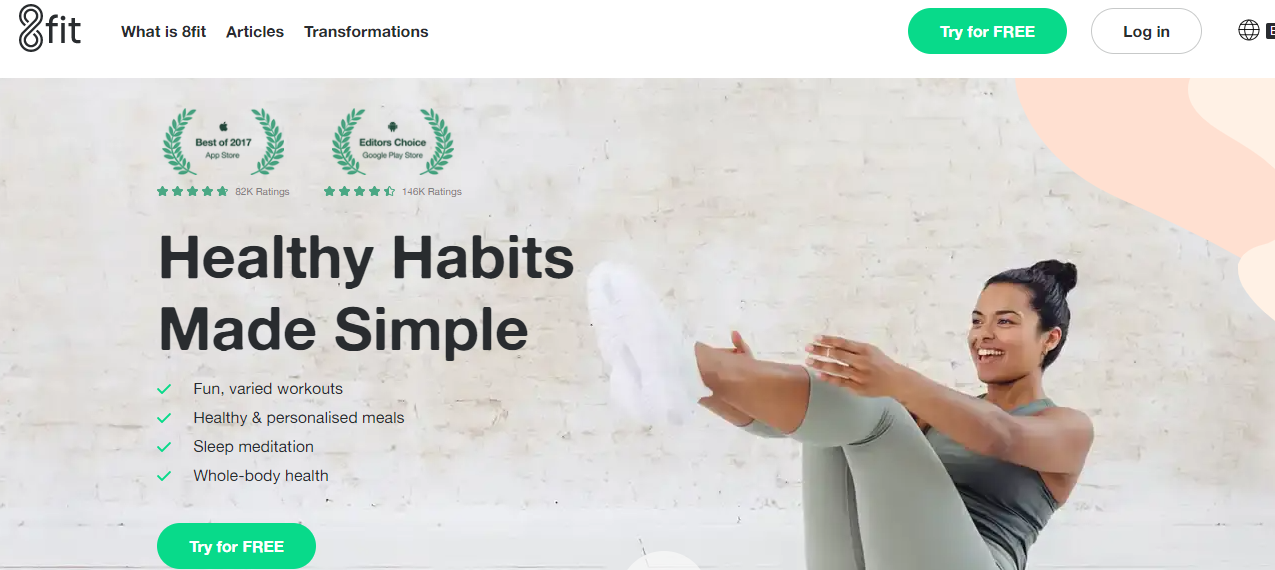 8fit features on-demand workouts and meal planning to suit your fitness goals. It also has a free version, but the Pro version unlocks all activities, gives you custom meal plans, and provides a shopping list. It has a 4.4 rating out of 5 stars and available on iOS and Android devices.
Cost: Free; Pro plan $79.99 per year,
#5 – Daily Burn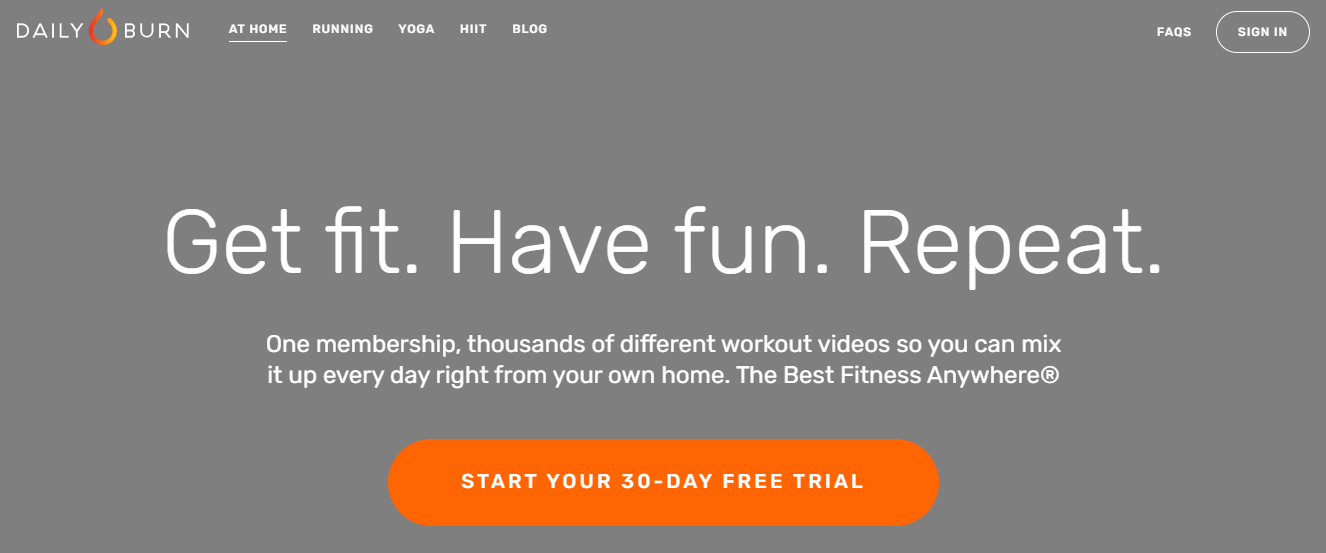 If you get bored easily with the same workouts, Daily Burn is the best app for you. This app releases new exercises daily. Also, it has over 1400 fitness classes for you to stay in shape. Daily burn also packages its workout into programs, and it lasts anywhere from 2-8weeks to get you the results you are after within a designated time.It has 4.5 out of 5star and available on iOS and Android.
Cost: $14.95 per month; $19.95 per month for premium version.
#4 – Beachbody by demand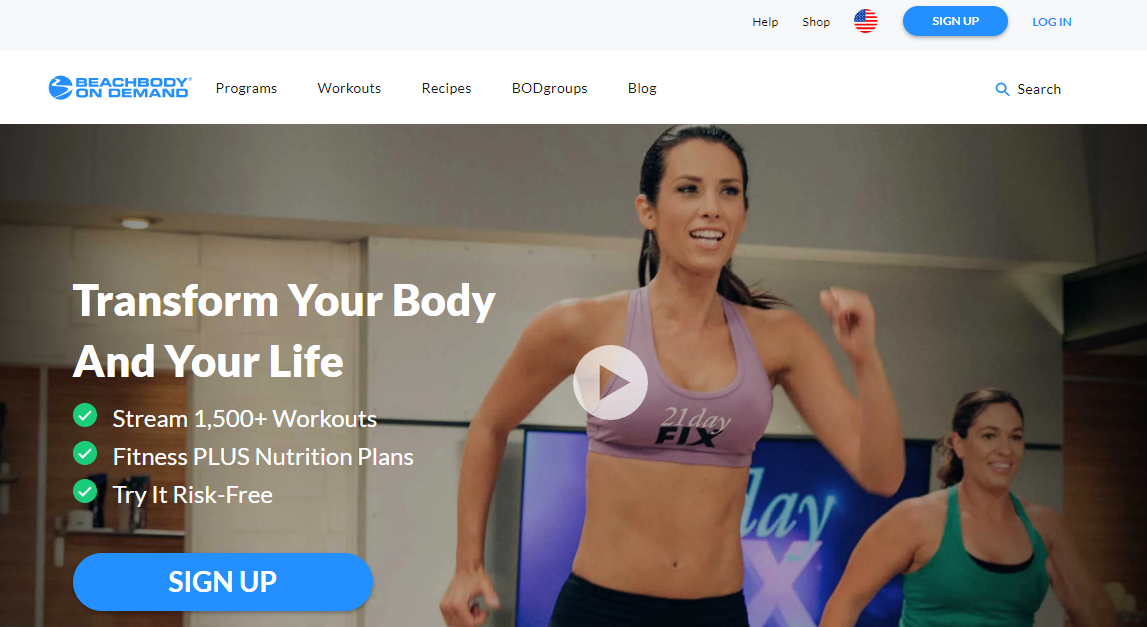 Beachbody fitness builder app offers many fitness classes and programs. This app comes with nutritional plans, activity level, fitness goals, body weight, and dietary preferences. Explaining the benefit of the app in a review, Jessica Fackrell said,
"This app makes it so easy to get my workouts in. I love that I can track food, water, progress photos, measurements, and all workout in one place! It's also a very convenient way to check in with my team without having to get distracted on social media."
Cost: $99 annually. Also, it has a 4.6 rating out of 5 stars. Available on iOS and Android devices.
#3 – 7-minute workout app

The 7-minute workout app was specially designed to suit any lifestyle. The idea is that dedicating only 7 minutes a day is enough to get you your perfect body. This app can transform your body through the 7-minutes daily workout. It also instructs you on how to do the 7-minutes daily training. The app provides full video instruction, and it includes a step-by-step guide on when to rest and when to exercise. It tracks your weight and visualizes your progress. It is available on Android and iOS devices. With a 4.8 rating out of a 5, you know it is trustworthy.
Cost: it's FREE!
#2 – Centr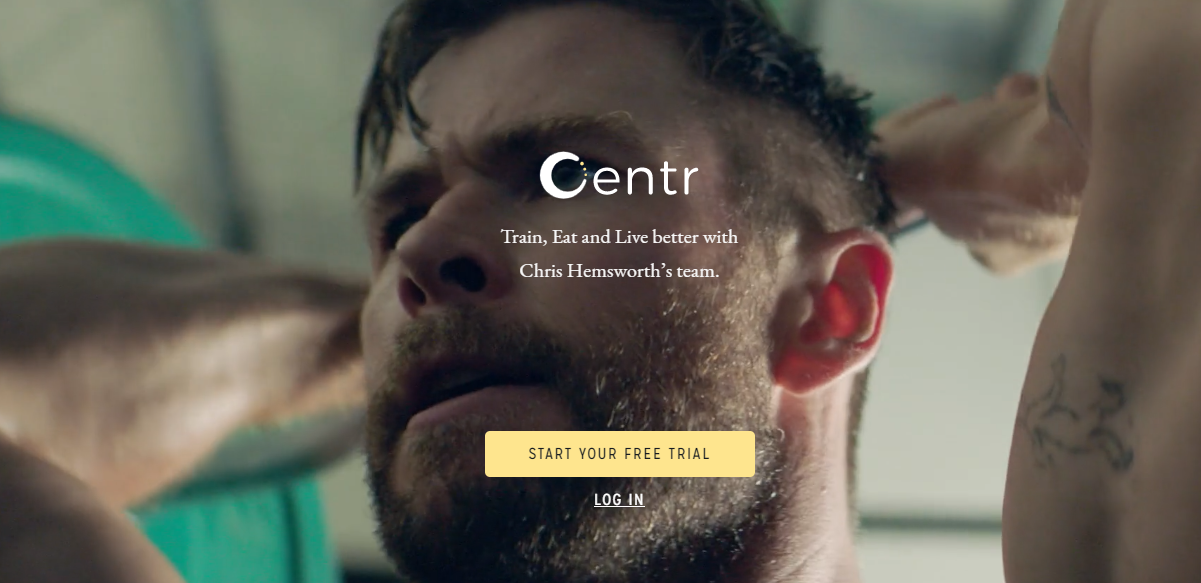 The Australian actor Chris Hemsworth, best known for his role in Thor, created this workout app to help you get in superhero shape. Centr helps you plan your training, instructs you on how to perform effective workouts, and how to eat healthily. A customer named Bronny Mitchell said, "I am in awe of every little detail that is included in the app; it's really is a whole-body approach to fitness."
Cost: 7-days free trial. Subsequently, you pay $19.99 per month, $47.99 for 3-month, or $119.99 annually It has a 4.6 rating, according to Google reviews. Available on iOS and Android devices.
#1 – PELOTON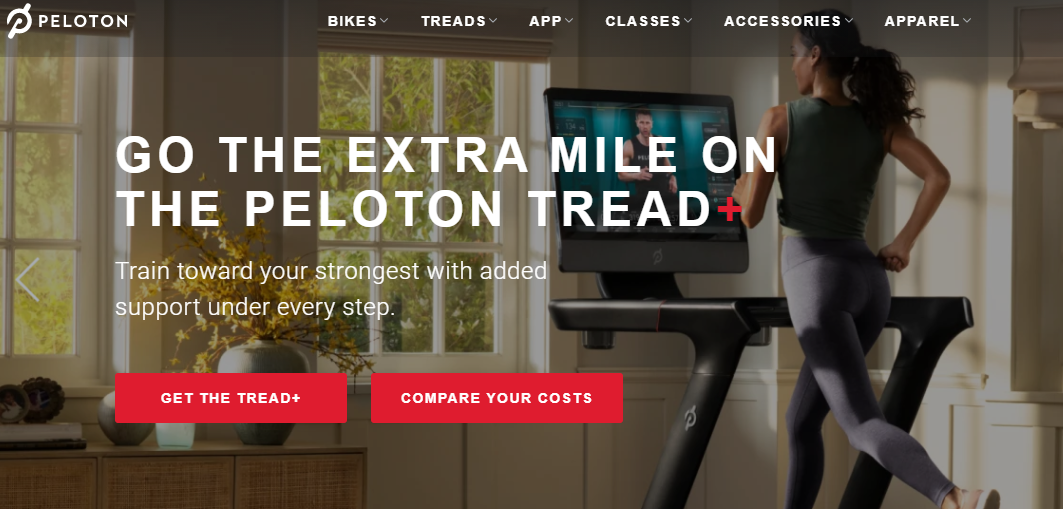 It is essential to know that Peleton has live and on-demand running, cycling, and strength classes to give you a complete workout. This app includes Yoga and meditation exercises to strengthen your body and mind. Peleton also allows you to connect with like-minded riders to train together. A reviewer said this about Peleton,
"I really wanted something that would make it easier/more exciting to workout in the hotel gym. This does just that, and I am motivated to workout every day."
Cost: The app has a 30-days free trial. Subsequently, you will pay $12.99 per month. It is available on iOS and Android devices. This app has a 4.9 rating on Go0gle reviews.
The coronavirus pandemic may have succeeded in confining us to one place. However, it should never rob us the ability to live healthily. Remember, staying healthy goes beyond just aerobics. It also has to do with what you eat. Thankfully, some of the best apps will also serve as a constant reminder. Are you using any of the apps already? Kindly share your experience with us in the comment box below.