20 Most Influential African Actresses On Instagram 2022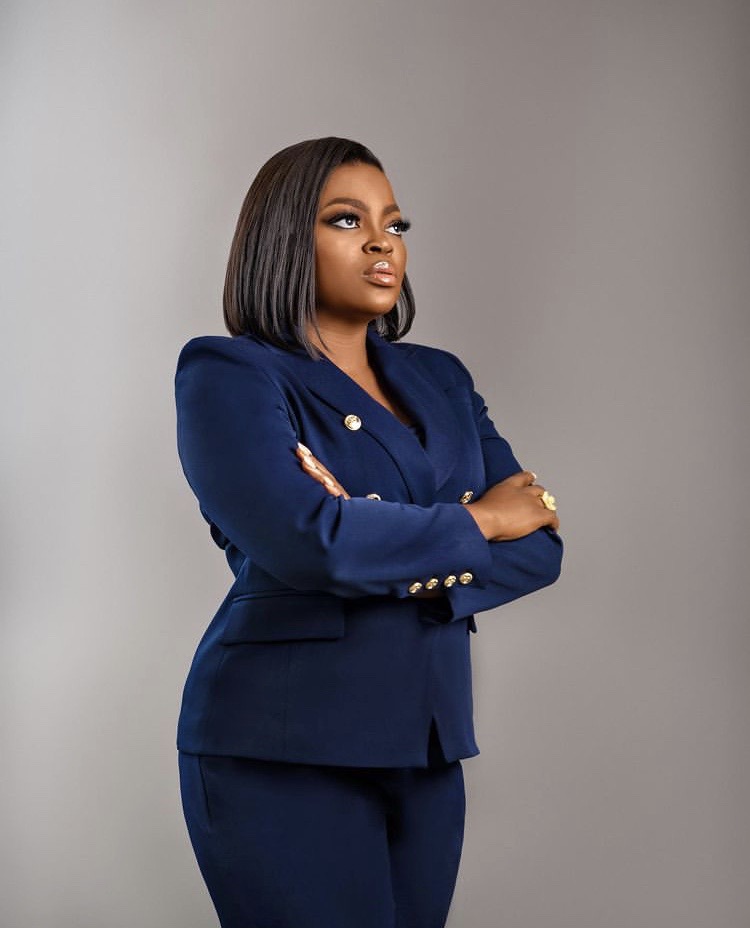 The African movie industry has burst the banks of the continent and is now on the international scene. The huge number of movies churned out of the continent is unprecedented. Between November 2020 and May 2021, the continent produced about 5,500 movies.
African actresses on Instagram have played a tremendous role in promoting African movies across the shores of the continent. They are using social media to promote their brand and movies. Some have now taken their acting prowess to Hollywood. 
Social media influence is mostly judged by the number of followers. Based on this, there are really influential African actresses on Instagram. When some of the influential African actresses on Instagram are not promoting themselves, they are advocating for a just humanitarian cause.
ALSO READ: 10 Popular African Actresses In Hollywood
So, with so many African actresses on Instagram garnering more followers, African Vibes has come up with an updated list of the most influential African actresses on Instagram. 
African Vibes' list of most influential African actresses on Instagram 2022
Influential African actresses on Instagram hold the aces when it comes to the number of followers, and post engagement in the form of likes and comments. These are the criteria we considered while putting this list together. Read on to see if your favorite actress made the list.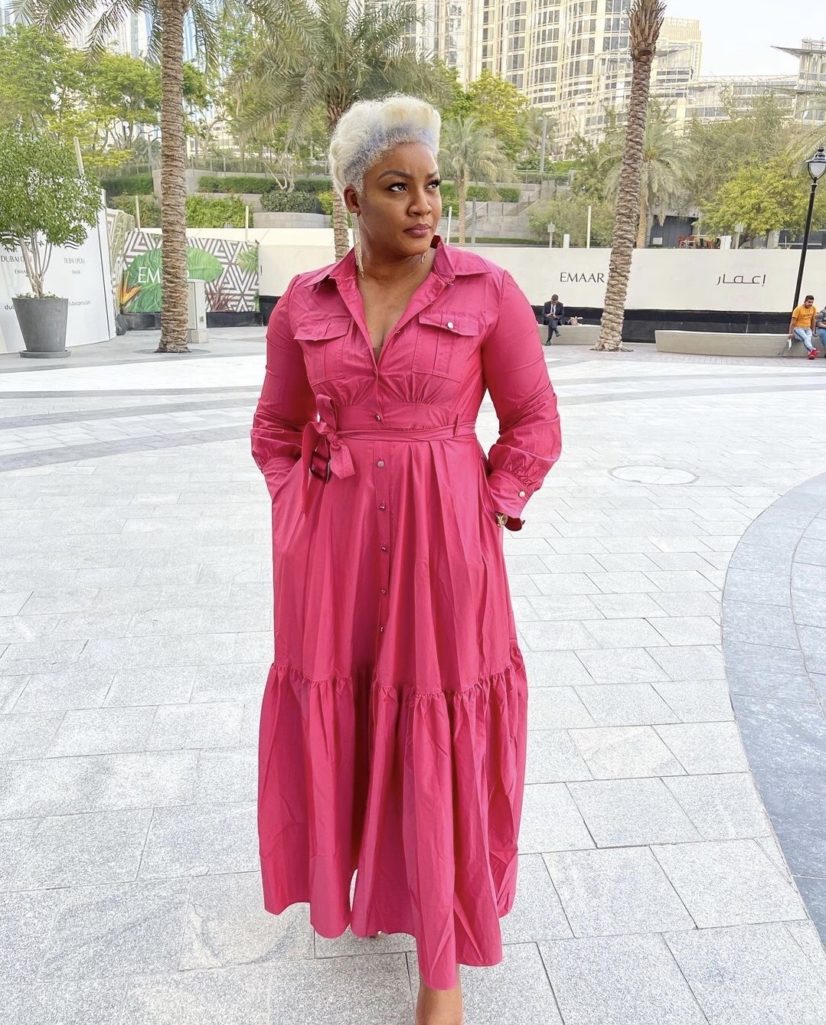 Omotola Jalade Ekeinde comes in 20th place on our list. The actress was born in 1978 and first appeared on set in 1995. At present, Omotola is a UN ambassador. With an Instagram followership of 5.4 million people and over 60,000 likes per post, she is definitely one of the most influential African actresses on Instagram. 
She gained prominence by making the Times 100 most influential in the world list in 2013. Also, she earned the 2018 City People Movie Award in the Movie Icon of the Year category. The Nigerian actress has featured in over 300 movies.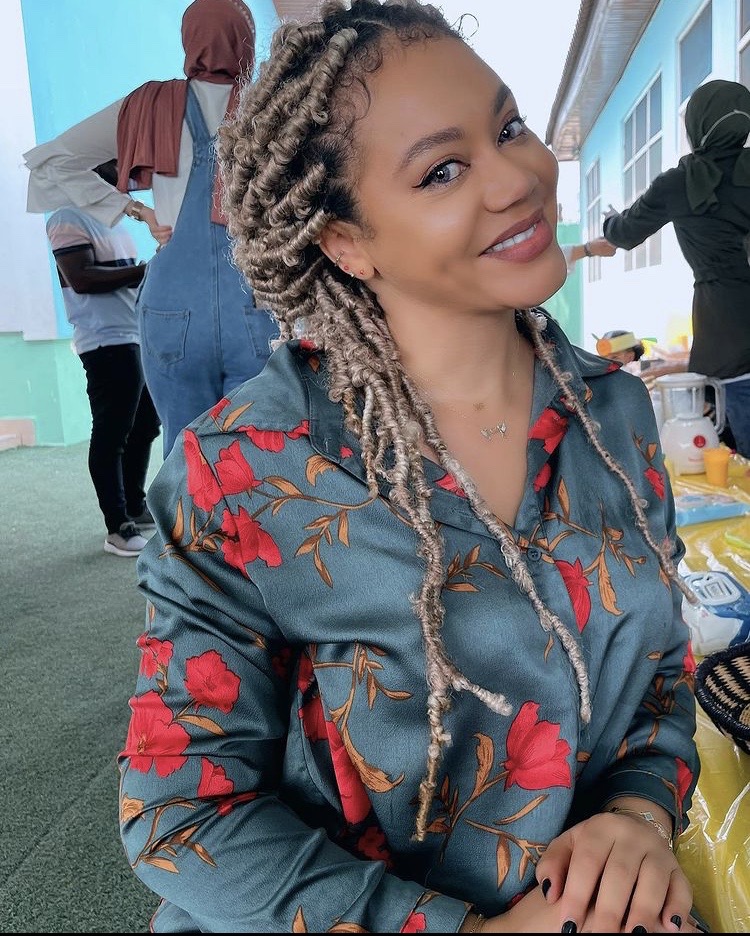 Just like Omotola Jalade, Nadia Buari clinches a spot on our list, thanks to her 5.4 million Instagram fans and the over 11,000 average engagements she gets on every post. The beautiful Ghanaian actress was involved in American Driver, Deranged, HashTag, and African Messiah.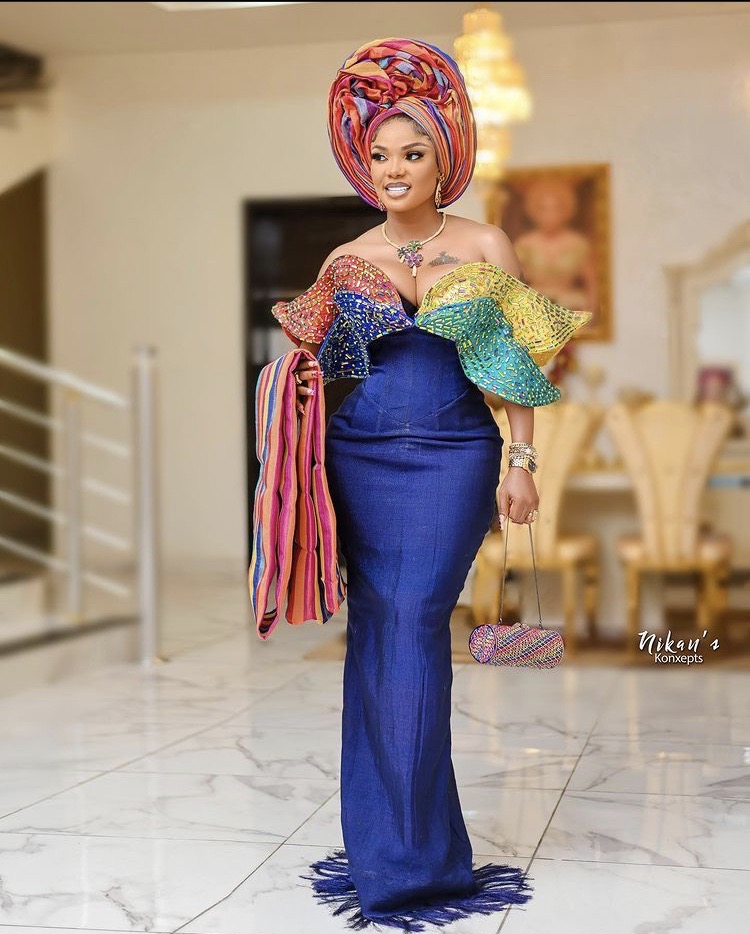 Popularly called "Iyabo Ojo", this Nigerian actress is loved for her comic roles. Her 5.8 million fans have a good time following her on Instagram. On average, she receives about 29,000 reactions per post. 
ALSO READ: Which Of These Nollywood Actresses Is The Most Successful?
Iyabo Ojo has featured in over 200 movies. The single mother is er credited with personally producing 14 movies, and running a philanthropic outfit known as Pinkies Foundation. 
With more than 300 movie features, a handful of her own productions, and many awards, Nigeria's Chioma Chukwuma Akpotha ranks as a successful African actress. This feat follows her to social media where she has 6.3 million fans and about 10,000 likes per post.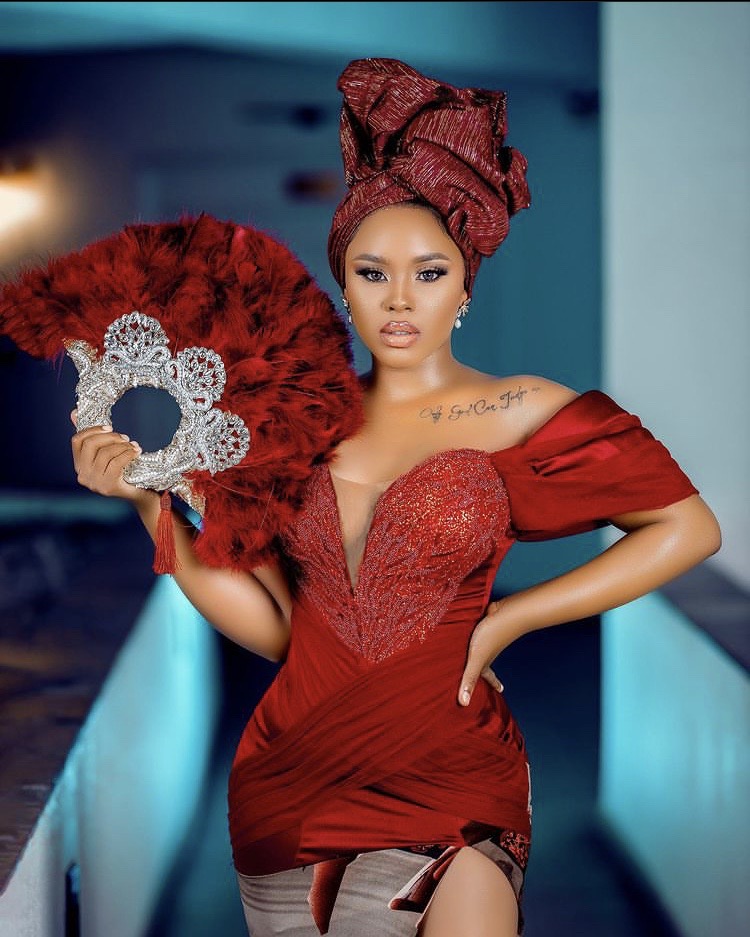 Elizabeth Michael, our next most influential African actress on Instagram, had one of the earliest acting careers among her colleagues. The Tanzanian screen sensation was born on April 16, 1995. By 2000, she earned the name "Lulu" as she was called in the movie Misukosuko. Her influence on Instagram has earned her 6.9 million fans with about 25,000 likes per post.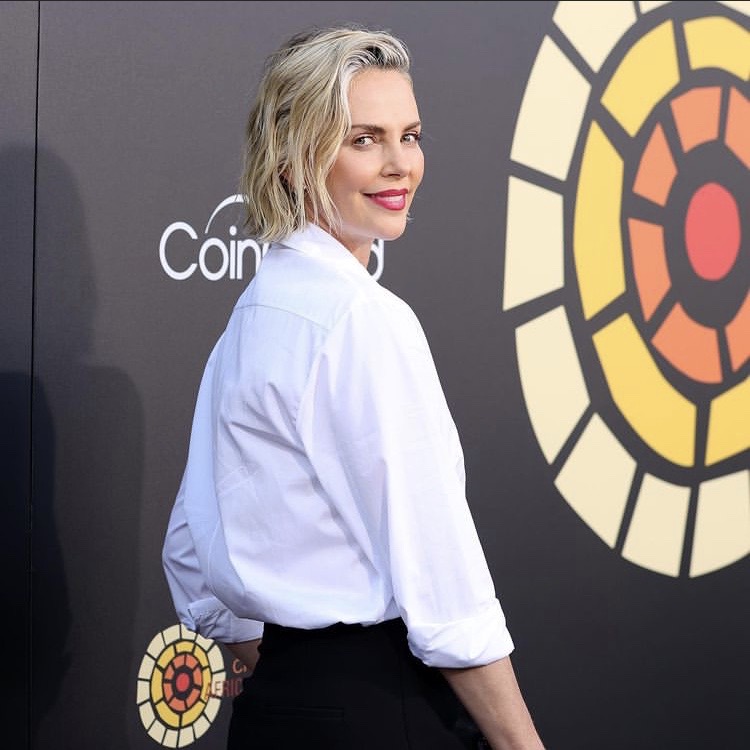 South Africa's movie industry begot early recognition on Instagram thanks to the influence of Charlize Theron. Theron began her career with a role in the 1995 Children of the Corn III. Subsequently, she has featured in numerous movies like Fast and Furious 9. 
She has received countless recognition including an Oscars nomination for her role in the 2003 movie, Monster. The gorgeous actress has over 7 million followers on Instagram and receives about 250,000 likes per post. 
Rita Dominic's 7.2 million followers continuously applaud the actress with over 27,000 post engagements on average. The 47-year-old Nigerian celebrity began acting at age five. At that time, she was featured in television dramas. 
ALSO READ: 20 Most Influential African Actresses On Instagram
She has now appeared in over 300 movies and is the only actress to receive the AMVCAs Best Actress award in both the Drama and Comedy categories. Her marriage to Fidelis Anosike in April 2022 trended for weeks on social media. It is safe to say that she is one of the most loved African actresses on Instagram.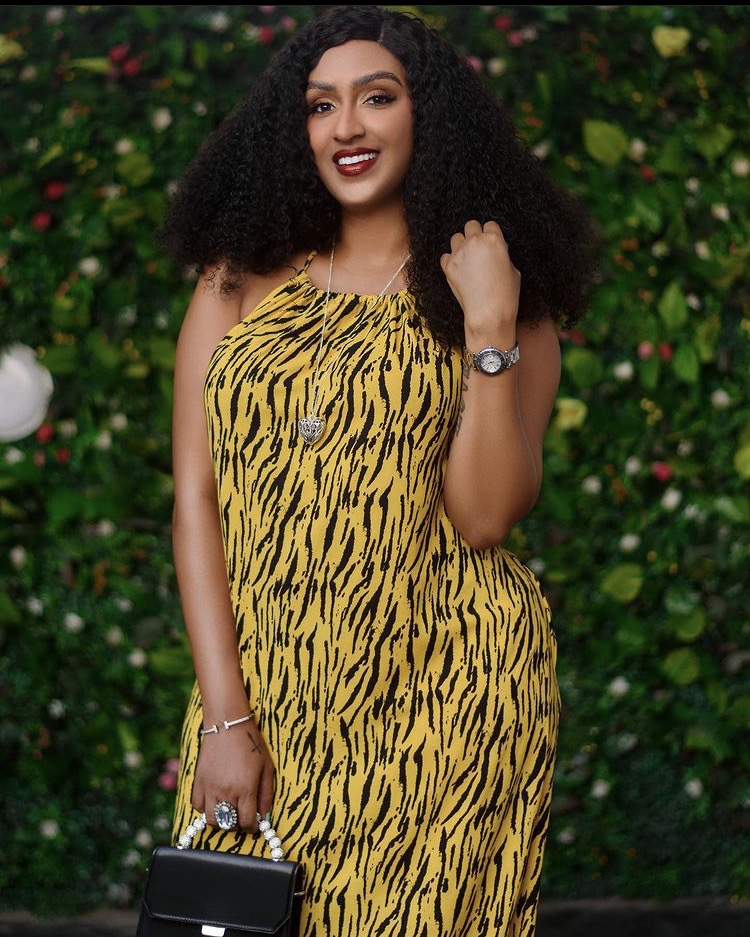 Juliet Ibrahim is a Ghanaian actress known for her roles in Ghana and Nollywood movies. She has over 7.2 million fans who actively promote her social media influence. Her fans mostly gush over her lovely pics with each post getting 10,000 likes on average. 
Ibrahim has received numerous recognitions including the City People Entertainment Award for Hottest Ghanaian Actress In Nollywood. She has also featured in popular movies like 30 Days in Atlanta, London Fever, and Shattered Romance.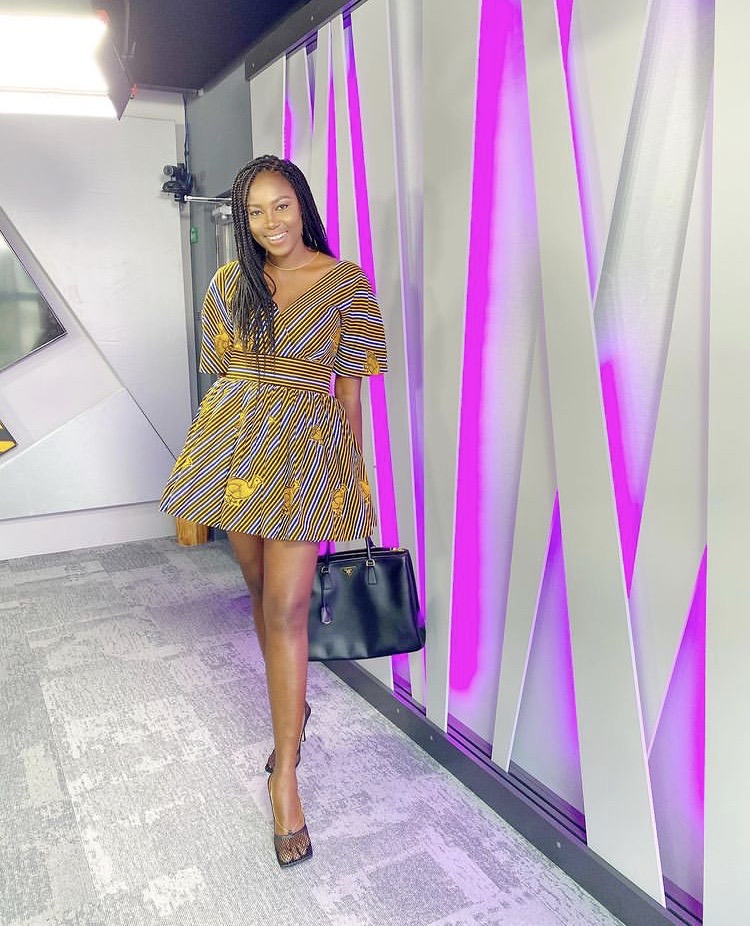 The dazzling Ghanaian equally enjoys the support of 7.2 million fans. On average, the celebrity receives over 7,000 likes per post. Nelson is recognized for producing and acting in award-winning movies like Fix Us, and Sin City. She has also received recognitions including the 2010 Ghana Movie Awards and appraisal for her Glaucoma Foundation.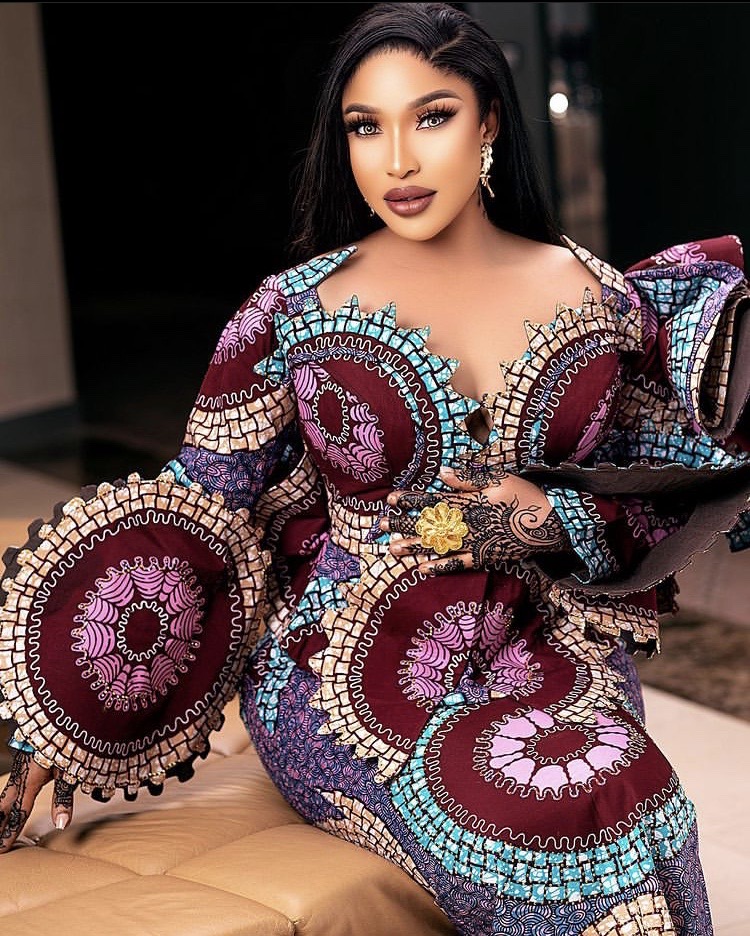 Tonto Dikeh has a solid reputation for flying the African movie industry flag high on Instagram. The 37-year-old single mum has 7.5 million followers that constantly engage on her posts (an average of 10,000 likes per post). 
Tonto Dikeh has a controversial personality. However, some will say it helps her to stay on the front burner. She is notable for her appearance in movies like Missing Rib, Blackberry Babes, and more recently, Celebrity Marriage.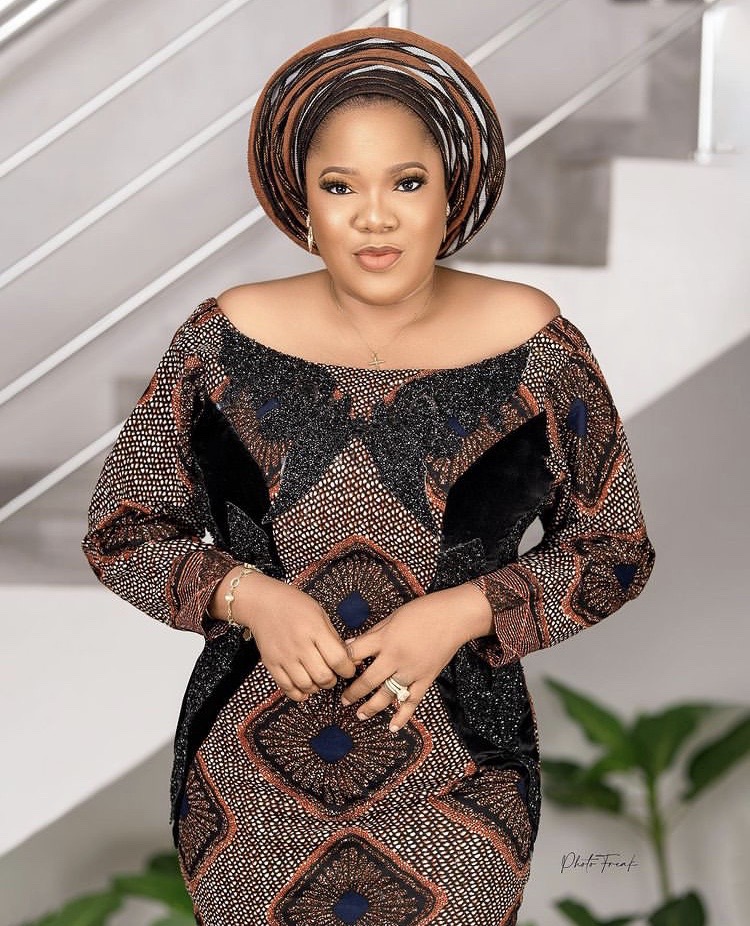 Toyin Abraham comes in 10th place on our list with 8.3 million followers on Instagram. The Nigerian-born actress has been in award-winning movies like The Ghost and The Tout Too, Hakkunde, and more. As a director, she led the production of Alakada Reloaded. 
Toyin Abraham is one of the most influential actresses on Instagram. Her online reputation is backed by awards like the 2021 Movie Icon of the Year by City People Movie Award, and the 2015 Nigeria Entertainment Award for Best Actress.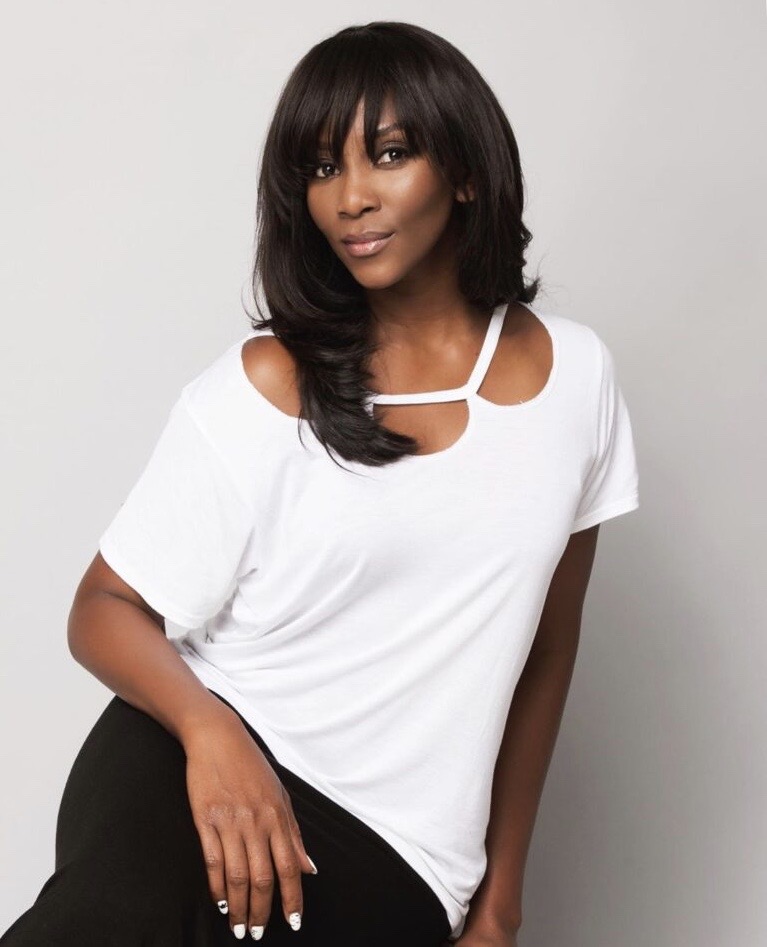 Like some other African actresses on Instagram, Nigeria's Genevieve Nnaji has a successful career both as an actress and a movie director. This has helped her garner over 8.6 million followers on Instagram. Nnaji currently has no posts on Instagram as she recently deleted them. There are unconfirmed reports that she may be battling mental health problems.
The actress has featured in top-rated movies like Lion Heart (which is also her directorial debut), Ijé, and Road To Yesterday. She has ample awards and recognitions under her belt including the 2016 AMVCA Best Movie in West Africa, and the 2011 AMAA Best Actress in a Leading Role.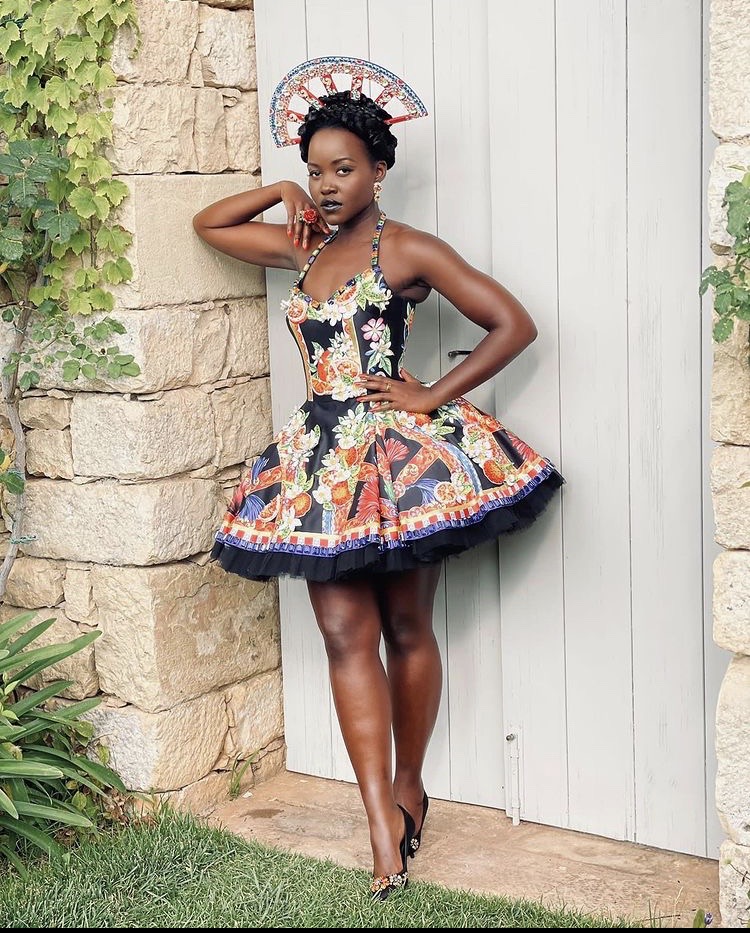 Lupita Amondi Nyong'o is one of the most influential African actresses on Instagram. She is a famous Kenyan actress popular for her role in Black Panther and Star Wars: The Rise of Skywalker (Episode IX). The seasoned movie star has 9.4 million fans on Instagram and receives about 100,000 likes per post. 
ALSO READ: 15 Unforgettable Ankara Styles By 15 African Actresses
Overall, she has appeared in more than fifteen high-profile movies. Arguably the peak of her career was receiving an Oscar Academy Award for Best Performance by an Actress in a Supporting Role in 2014. She won the 2020 ACCA for Best Actress in a Leading Role.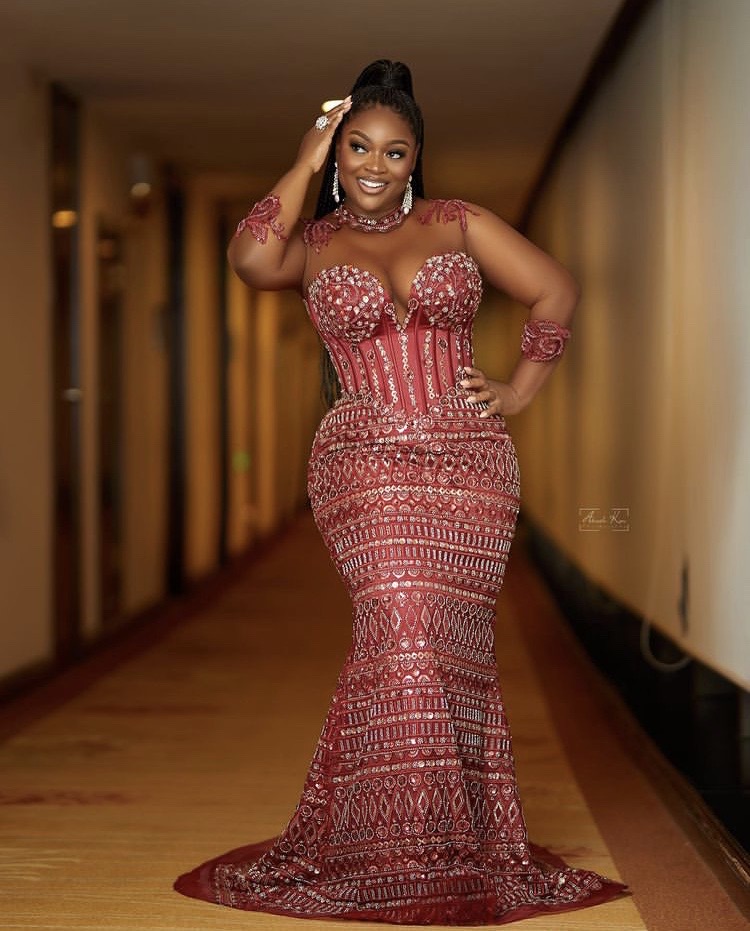 Ghana's Jackie Appiah is no doubt among the most influential African actresses on Instagram. She is one of the few actresses that fluidly transitions between acting in Nollywood and Ghollywood. It is not surprising that her fan base cuts across both countries. 
Appiah has 9.5 million Instagram fans with an average of 40,000 engagements. Like every other successful African actress, she has a trail of awards that validates her contribution to the industry. This includes the 2013 Best International Actress award and Best Actress in a Leading Role. 
Born in Dar es Salaam, Tanzania, Wema Sepetu thrives as an influential African actress with a whooping 9.8 million Instagram followers. In terms of engagements, she gets about 23,000 likes per post. The 31-year-old represented her country in the 2006 Miss World competition. 
She has featured in movies like Day After Death, Heaven Sent, and Mary Mary. Wema Sepetu received the 2022 EAEA People's Choice Best Inspirational Youth Icon. She also clinched the Best Actress award for her role in Heaven Sent.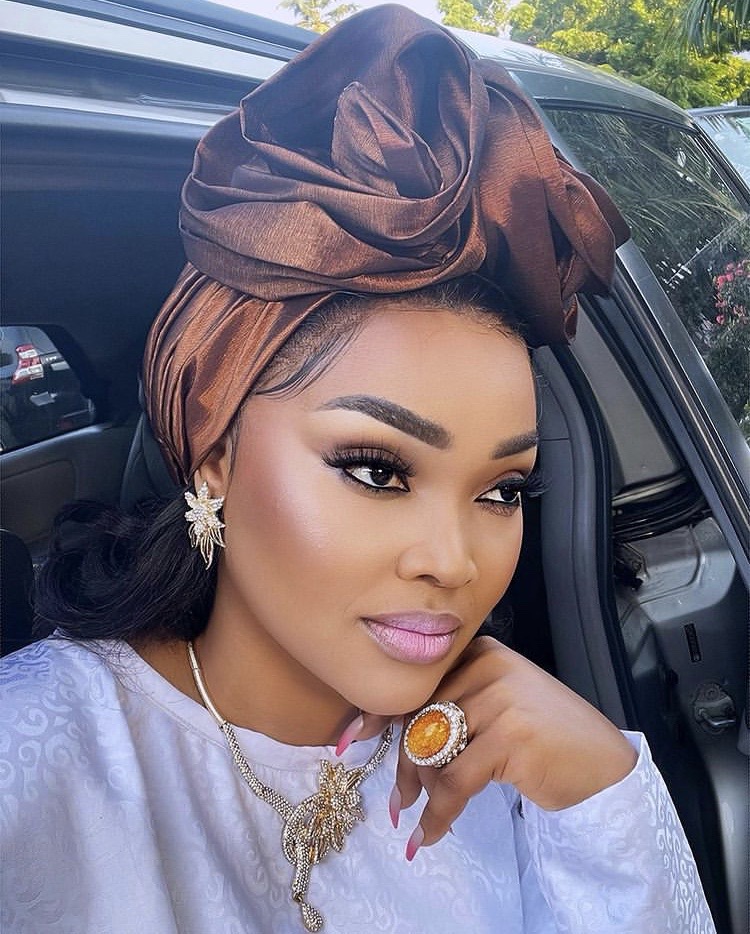 With 11 million fans and about 38,000 likes per post, Mercy Aigbe leaves most other African actresses behind. The seasoned performer has acted in movies like City Hustlers, Omo Ghetto: The Saga, and Lagos Real Fake Life. She has received many recognitions including the 2019 NET award for the Most Popular Actress, the City People's Best Actress in Yoruba, and the Links and Glitz World Fashion Entrepreneur of the Year  Award.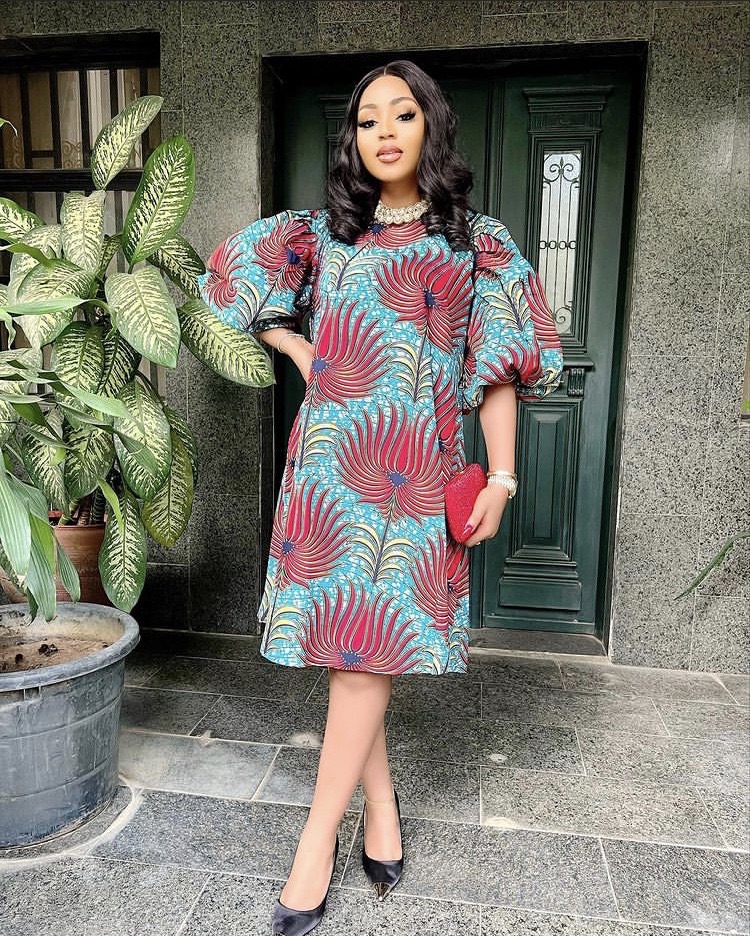 Regina Daniels has featured in several Nollywood movies like Anger of a Wonder Girl, Twins of Doom, and Six Years a Slave. Beginning her career fat barely seven years, she has acquired an impressive 12.2 million followers with an average of 60,000 engagements per post. 
The Nigerian actress is also a producer, model, and mother of two boys. She has received international recognition including the AMVCA's Most Promising Actress in Nigeria, the 2017 City People Movie Award for Best Upcoming Actress of The Year, and many more.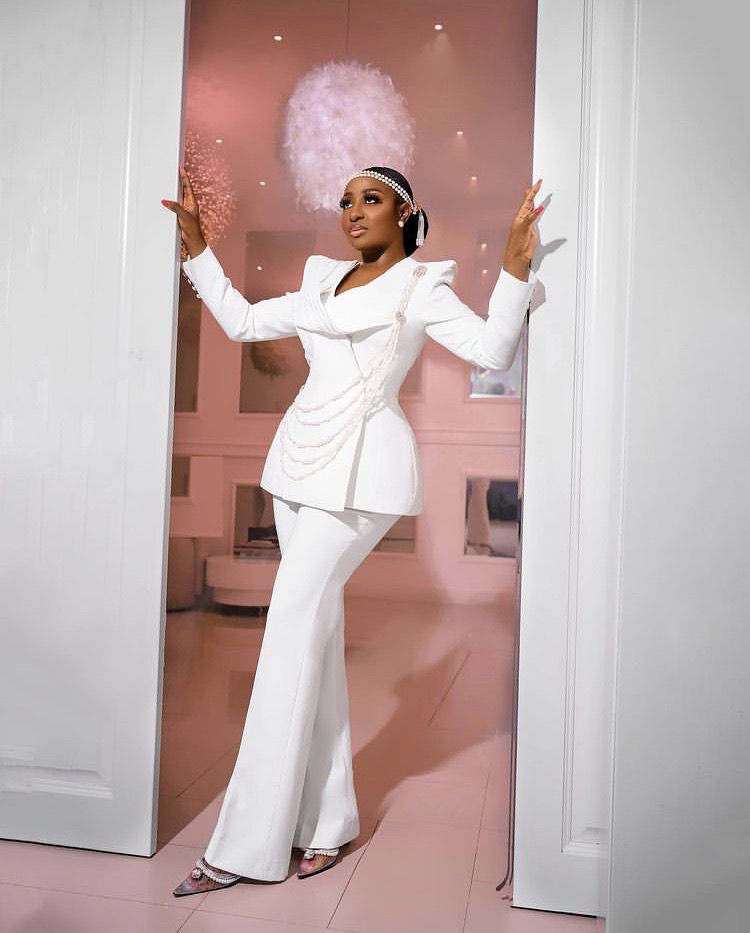 Ini Edo is a humanitarian, politician, and actress. She first appeared on screen in the year 2000. Subsequently, the Nigerian star has wowed movie lovers with her performance in movies like Citation, Weekend Getaway, and While You Slept.
Ini Edo has 12.7 million fans who leave about 25,000 likes and comments on each of her Instagram posts. She is no doubt among the most influential African actresses on Instagram.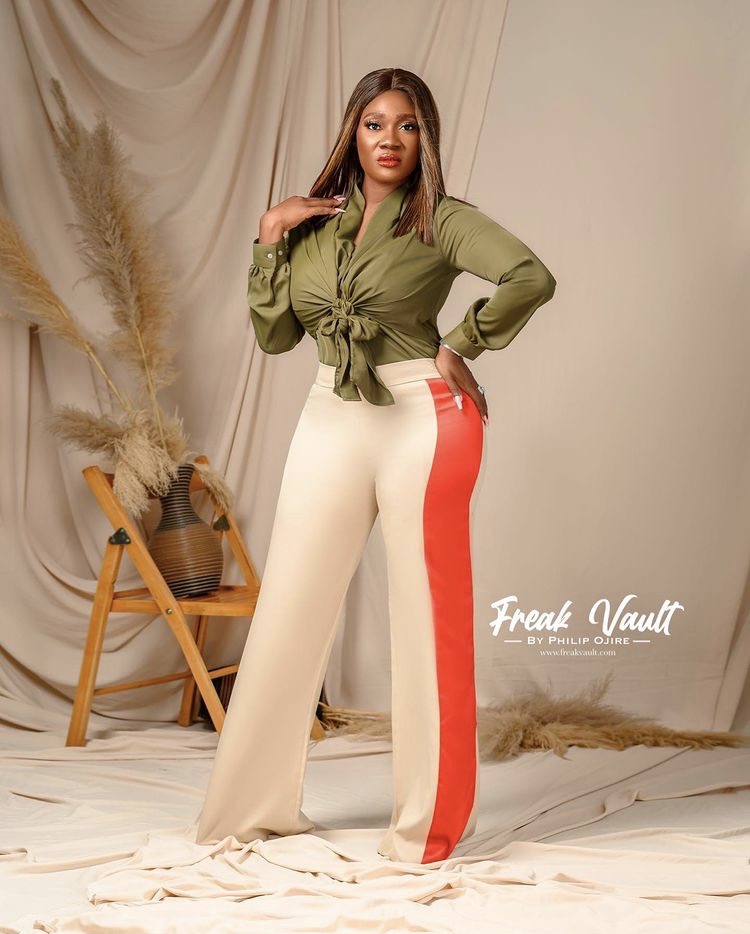 Mercy Johnson enjoys an enviable career spanning over two decades. She is one of the most influential African actresses on Instagram with 12.9 million followers and 30,000 average post likes. She is also an entrepreneur and a mother of four. 
ALSO READ: Here Is What Zimbabwean Actress Vimbai Mutinhiri Said About Business And The Fabulous Lifestyle
She has featured in popular movies like The Ghost and The Tout Too, Seven and A Half Dates, and Heart of A Fighter. The celebrity has multiple achievements including the 2013 AMVCA Best Actress of the Year, the 2012 Popular Online Choice, and the City People Movie for Face of Nollywood.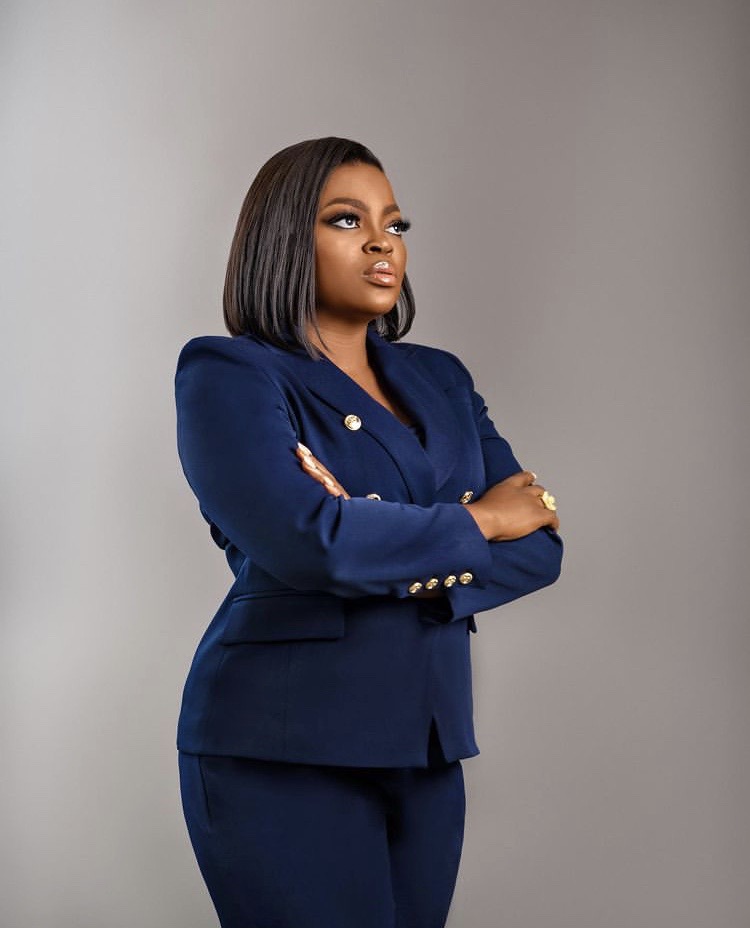 Funke Akindele Bello tops our list of most influential African actresses on Instagram with an overwhelming 15.5 million followers. The veteran actress receives an average of 60,000 likes on every post. She is the star of the popular TV show Jenifa's Diary.
She is also a producer and has appeared in popular movies like Chief Daddy, Omo Ghetto, and A Trip to Jamaica. Her on-screen expertise has seen her receive accolades through the Nollywood Movie Award, the Nigeria Entertainment Award, and the Africa Movie Academy Award.
Conclusion
The list of the most influential African actresses on Instagram is dominated by Nollywood actresses. This doesn't come as a surprise at all. Rather, it is a reflection of how much the Nigerian movie industry has grown in the last decade. Nigerian movies are enjoyed across West, South, and East Africa. 
ALSO READ: Nigerian Actress Flouts Quarantine Rules. Here Is What The Government Did
Unfortunately, this list will remain this way until other movie industries across Africa catch up with Nollywood in popularity. They have to get to the point where their movies are not only enjoyed in their countries or regions but across the entire continent. 
That time will not come on its own. Movie producers in Southern and Eastern African need to collaborate more with countries with already established movie industries. Actresses from countries with developing movie industries should not be afraid to audition for roles in countries with established industries. That is how they will throw themselves into the limelight and get known.