10 Must-Visit Luxurious Resorts In Africa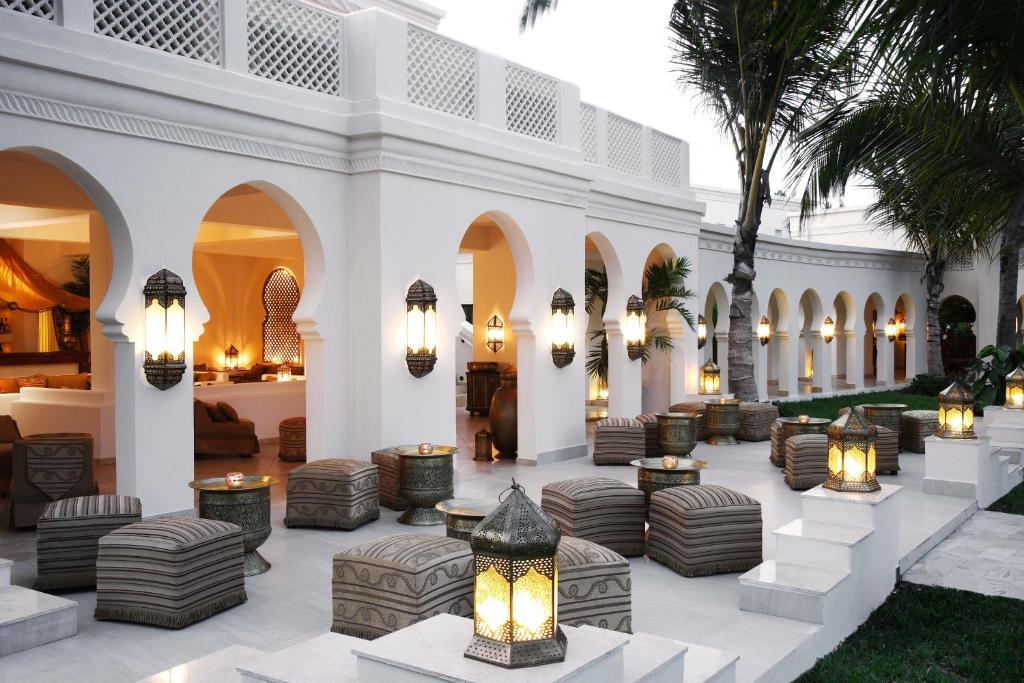 When the discussion of lavish overseas vacations is brought up, certain locations such as the Caribbean, southern Europe, pacific islands, and Asia are often given priority. However, many countries in Africa offer luxurious getaways in world-class establishments that will rival any luxurious resort across the globe. 
Luxurious resorts in Africa feature sophisticated building designs, superior amenities, and a range of activities. If you're looking for a memorable experience that you can enjoy with your friends and family, here are 10 elegant resorts across various African countries. 
ALSO READ: 7 Ways You Can Celebrate Black History Month At Home
#1. Ellerman House – South Africa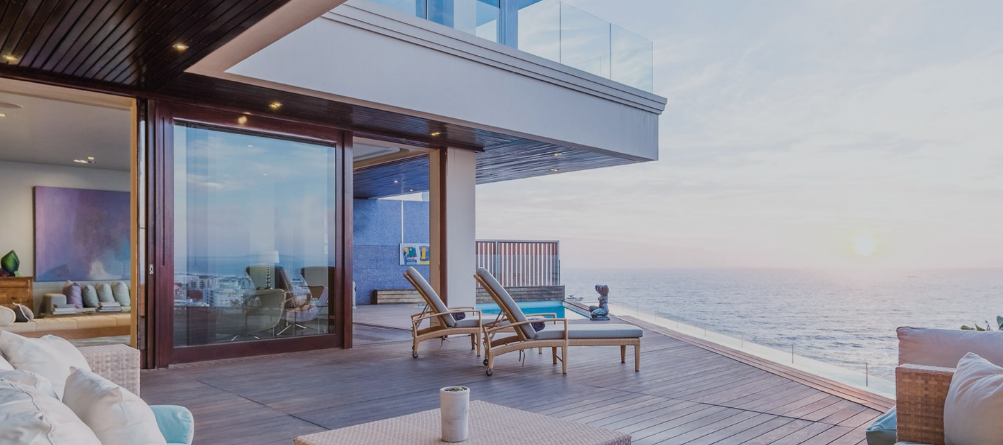 This is proudly referred to as Cape Town's most exclusive address, and rightly so. The waterfront property showcases the very best of South Africa's cuisine, art, and hospitality. This luxurious resort has a vintage appeal and offers all the modern facilities for the luxury traveler.  Its other impressive features are a boutique hotel and luxurious villas for family or group stays. 
Ellerman is renowned for its vast art collection that showcases the work of South African artists spanning over two centuries. Visitors are taken on a cultural journey from the mid-1700s to the present day through these relics.
At Ellerman, visitors can expect a wonderful fine-dining experience with a unique continental a la carte menu. An in-house wine gallery guarantees an exceptional range of local and international wines to choose from.
You will also get a personalized concierge service, a full-feature wellness spa, and a beautiful botanical garden. Rooms at the boutique hotel range between $660 and $2000 depending on the season and the type of room (classic to deluxe suites). There are four types of villas and the rates range between $5000 and $12,000.
#2. Royal Chundu – Zambia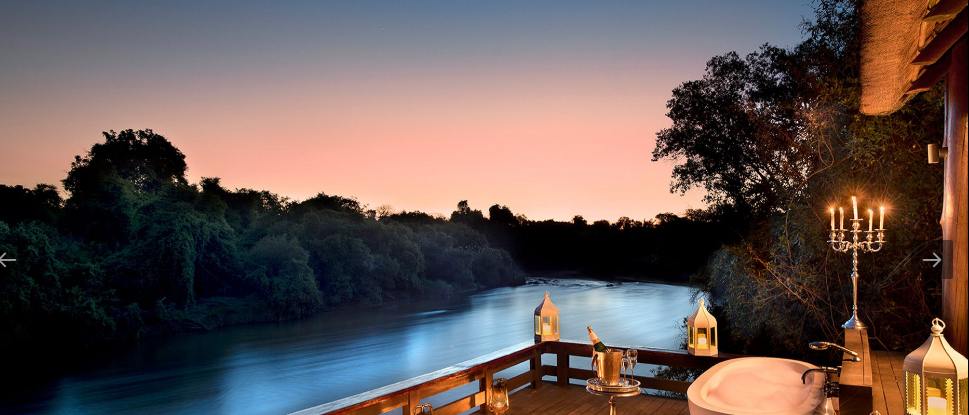 This luxurious resort nestled along the Zambezi River attracts visitors from across the globe seeking elegance, thrill, and relaxation. One of its many privileges is its close proximity to the famous Victoria Falls. Royal Chundu was once voted on the list of the top ten destinations in Africa in the Condé Nast Traveler's 2018 Readers' Choice Awards.
ALSO READ: Tulsa Race Massacre Survivors Visit Dream Continent
Royal Chundu is the first and only Relais & Châteaux facility in Zambia and includes an Island Lodge and a River Lodge. This hideaway is perfect for romantic getaways, family vacations, and unique adventure experiences.
There are plenty of activities that await you at Royal Chundu. Some of the visitors' favorites include horse riding, abseiling, bungee jumping, and rafting.  
The rates for the river lodge start at $1,007 per person per night while the villas cost $1,246 per person per night and can sleep up to 10 people.   
Royal Chundu can organize a personalized itinerary if you want to visit other exciting locations, such as Victoria Falls, Kruger National Park, and Botswana.  
#3. The Royal Senchi Resort – Ghana
This prestigious getaway luxurious resort is located in Ghana's eastern region along the banks of the Volta River. The architectural design incorporates elements of Ghanaian heritage with a modern touch. If you enjoy nature you'll be glad to know that The Royal Senchi has a large nature park that covers 35 acres that lets you catch a glimpse of rare bird and butterfly populations.  
The rooms have perfect views of the adjacent Volta River and include modern conveniences like Wi-Fi access, air conditioning, a minibar, and satellite television.   
Enjoy local and international cuisine at the in-house Senchi restaurant and unwind with a drink at the poolside bar. For wellness and relaxation, you can visit the well-equipped health club and spa. The rate per night for a stay at the Royal Senchi Resort starts at $250 per person.  
#4. Baraza Resort and Spa – Zanzibar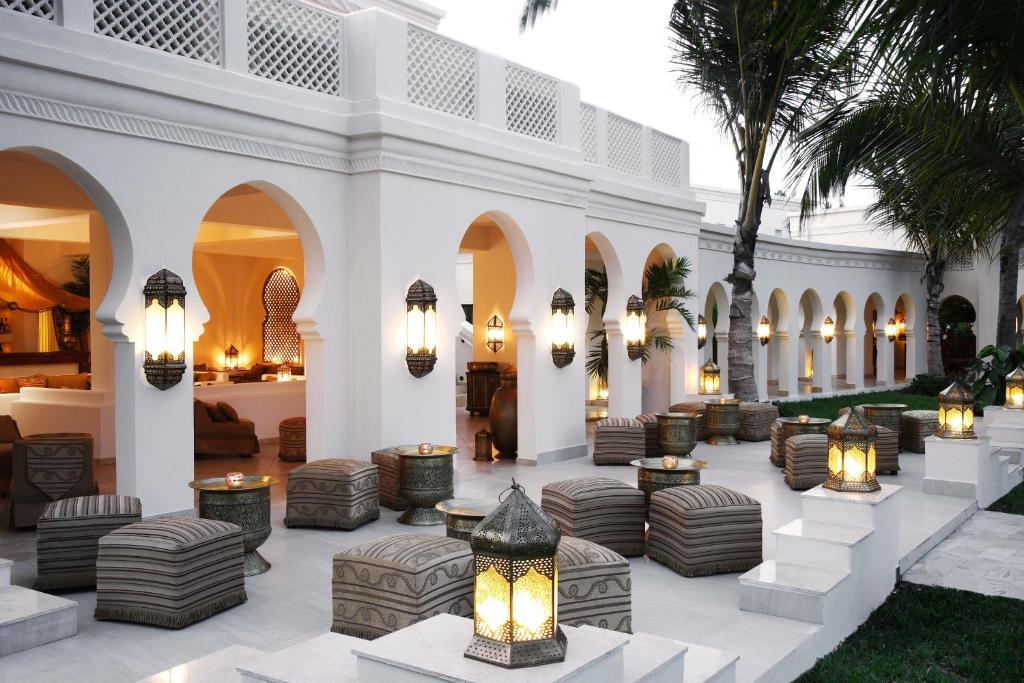 This exclusive boutique resort is located along the famous Bwejuu beach which has been named one of the best beach destinations in the world. The 5-star all-inclusive luxurious resort has 30 villas designed in an authentic Swahili style. 
The décor also reflects the melting pot of cultures within Zanzibar; from the Arabic-style doors and fitting to the Indian and African-inspired interior décor. Baraza Resort and Spa is like a cultural center with the amenities of a luxurious resort.
ALSO READ: 15 Jaw-Dropping Airbnb Homes In Nairobi
Some of the activities to expect at Baraza include scuba diving, kite surfing, kayaking, windsurfing, and much more. You can also enjoy cultural activities such as local board games, weaving, Swahili cooking courses, and lots more.
One of the notable amenities of this luxurious resort is the Frangipani Spa. It offers a range of wellness activities to relax and rejuvenate your body. The Swahili-style spa features relaxation rooms, a lap pool, fitness center, all set in a beautiful, relaxing location. Here you can enjoy a range of therapies and natural treatments to relieve your body of all the stresses of modern living.
One-bedroom villas cost approximately $1,200 per night. The 2 bedroom option, which accommodates up to 5 people cost upwards of $3,800. All the villas include a private pool and direct access to the beach.
#5. Mowani Mountain Camp – Namibia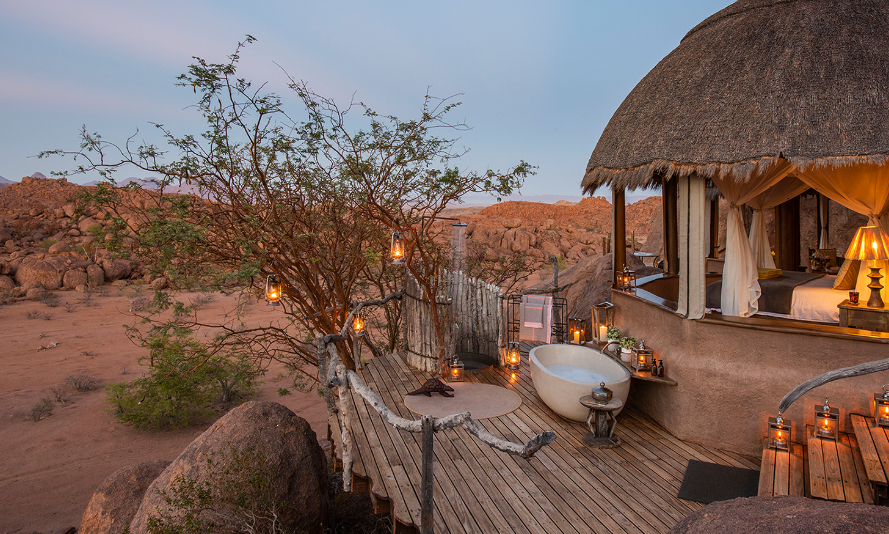 Who said camping has to be a rough and rugged affair?  Amidst the dust and scorching heat of Damaraland is a sanctuary fit for a king. The site is right in the middle of massive sun-baked boulders that seem to stand guard over the campsite.
The Mountain suites are designed to look like traditional huts and are fitted with modern conveniences including air conditioning, satellite TV, a private bar, and dining facilities.  
Guests are taken on open-air vehicle excursions to inhale the cultural sites of this luxurious resort. This will give you a greater appreciation of the local inhabitants, wildlife, and vegetation.
The gorgeous views of the surrounding landscape make the whole experience worthwhile. The mini-suites cost $350 per person, per night. The mountain suites will set you back $580 depending on the specific room selection.
#6. Vumbura Plains – Botswana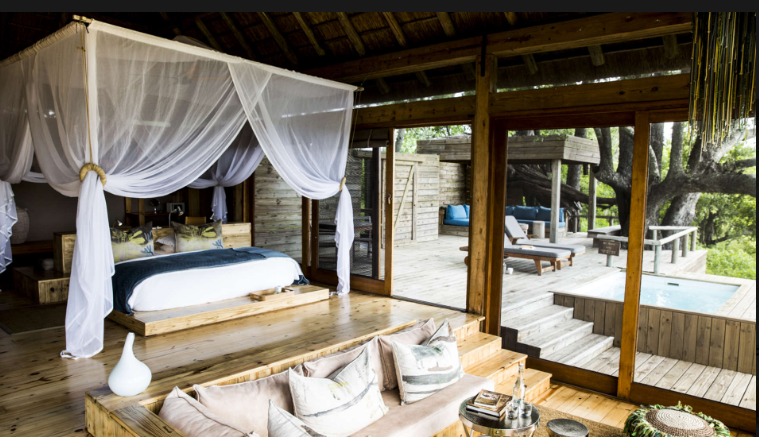 The Okavango Delta is a must-visit location for anyone coming into Botswana. The spectacular mix of dry land and swampy channels creates the perfect spot for wildlife and botanical diversity.
Vumbura Plains is a luxurious resort consisting of two camps with a total of 14 lavish rooms. The contemporary design and modern amenities give guests a 5-star experience in the middle of the vast Okavango Delta, complete with a private plunge pool.
Some of the exciting activities to look forward to at Vumbura Plains include game drives, after-dark game viewing, hot-air balloon rides, among other adventures. If you want a personalized itinerary, the management is ready to customize an appropriate travel plan for you. The rates range between $1,400 to $3,000 depending on the room time and the travel season.
ALSO READ: A Peek At 13 South African Celebrity Homes
#7. La Campagne Tropicana – Nigeria
At La Campagne luxurious resort, you can enjoy a VIP vacation and take in the beautiful sites of Ibeju Lekki. This beachfront resort has plenty of amenities and activities that will guarantee a memorable stay. The pristine beach is a major attraction for visitors.
Nature lovers can visit a nearby mangrove forest with exotic plants and wildlife. The luxurious resort has one of the longest swimming pools in Africa that snakes its way through the establishment.  
The elegant chalets offer a lavish experience and if you're adventurous there are plenty of activities to engage in. A night's stay at La Campagne Tropicana will range between $155 and $388 depending on your preferred package.
#8. Angama Mara – Kenya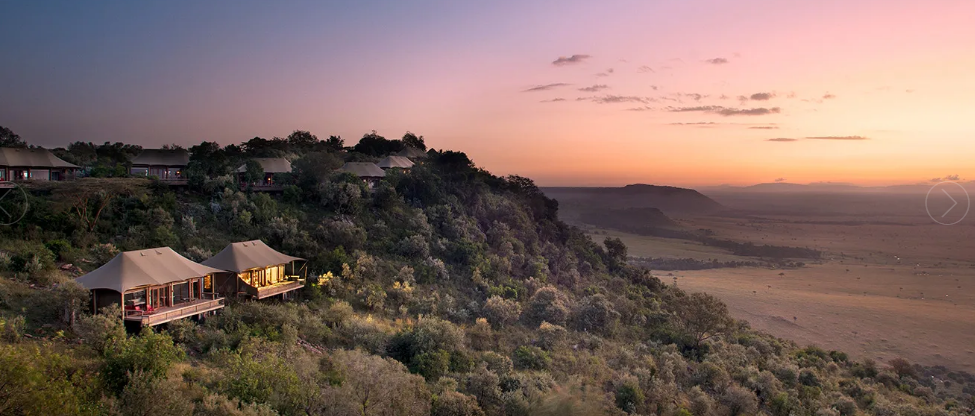 Angama is a Swahili word that loosely translates to 'suspended in midair'. The name appropriately describes the dreamy feeling of being stuck between heaven and earth when visiting the facility. The luxurious resort overlooks the Maasai Mara game reserve, home to the greatest wildlife migration on earth. 
Angama Mara has 15 exclusive tented suites located in an intimate setting. An adjacent private airfield allows guests to jet in at their pleasure. The glass-walled suites offer unobstructed views of the surroundings and compliment the classic minimalist interior design.
ALSO READ: Designer Spotlight: Rebecca Zoro Talks About Her Journey To The Top
Angama Mara has an exciting 5-day itinerary that allows you to take in the wildlife and rich cultural experiences in the Massai Mara.
The rates are subject to availability, room type, and seasonality and normally range between $950 and $13,000 per person.
#9. Anantara Medjumbe Island Resort & Spa – Mozambique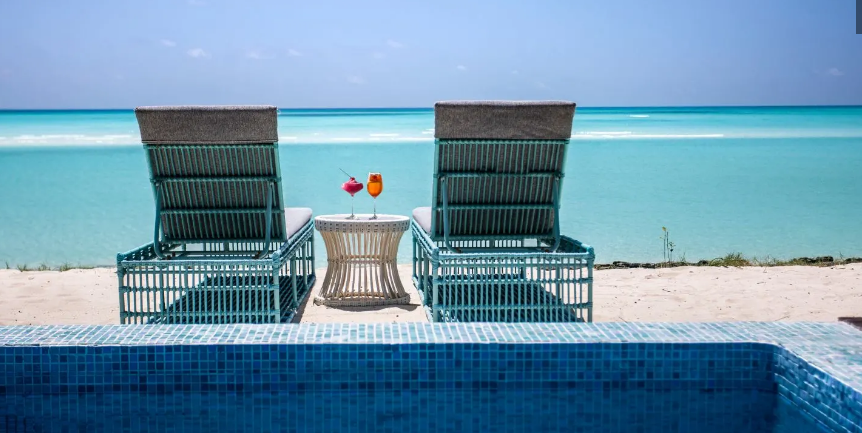 This exclusive luxurious resort is located on a private island within the Quirimbas Archipelago, along the northern coastline. The soft, pristine sands and turquoise waters of the Indian Ocean offer a great backdrop for this waterfront establishment.
Anantara Medjumbe welcomes you to a relaxing setting where you can relax and be pampered at the well-equipped spa. After indulging in the revitalizing therapies you can sample the continental cuisine that includes fresh seafood straight from the ocean.
Some of the activities include romantic cruises, whale watching boat rides, island picnics, water sports, scuba diving, and much more.
The average nightly rate for a beach pool villa is $1,370 and an all-inclusive package starts at $1,465.
#10. One&Only Le Saint Geran – Mauritius
After an extensive renovation in 2017, this luxurious resort regained its spot as one of the best locations for a grand vacation in Africa. The luxurious resort offers exclusive privacy with a secluded beach away from any crowds.
All the rooms have terraces that offer excellent views of the Indian Ocean. The manicured gardens and lawns add to the serene ambiance. Enjoy a personalized spa session from the professional staff. Additional activities include water sports, golfing, tennis, biking, scuba diving, and sailing.
One&Only Le Saint Geran remains one of the most exclusive, must-visit locations off Africa's east coast. The rates per person start from $500 per night depending on the room type and additional amenities. 
Conclusion
There are so many more luxurious resorts scattered all over Africa for those with an insatiable quest for adventure. If there is any luxurious resort that you have visited in the past that deserves a spot on our list, let us know in the comment box below.