Farming In Africa Has Gotten Smarter. Here Are 10 Innovative Startups Making It Happen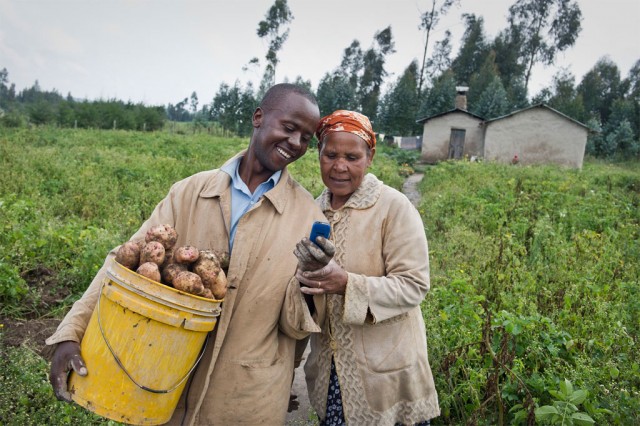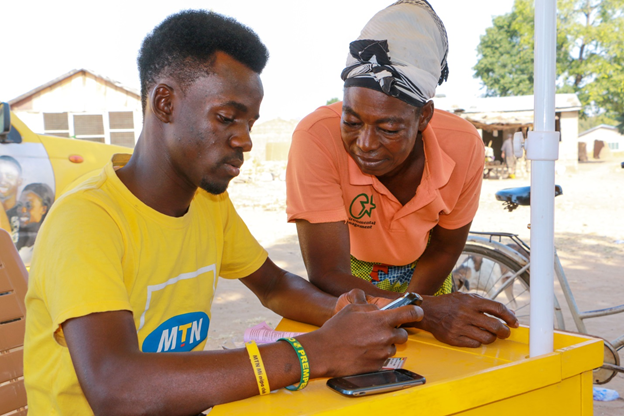 A group of enterprising Africans is redefining the image of farming by giving it a modern approach.  The old manual, strenuous and non-scientific methods of the past are being replaced by a more business-oriented approach.  Focused on using technology to maximize profitability.  Young entrepreneurs are tapping into the prospects of this new Agritech boom by setting up ventures that create practical solutions for farmers.
These startups help make it easier for farmers to increase yields, access better markets and everything in between.  Apart from the obvious advantages that technology lends to farming activities, Agritech has the added advantage of luring younger people into farming which creates viable opportunities for Africa's youthful and most employable demographic.  So, which of these startups is making the greatest impact on the sector? Well, here are few notable entrants that deserve a mention.
FarmCrowdy
This Nigerian-based tech startup helps connect agricultural investors with rural farmers.  Basically, the platform allows Nigerians to choose the type of farms they would wish to invest in, allowing cash strapped farmers to access much-needed farm inputs much easier than before.  The funds that farmers get from sponsors are used to complete the full farming cycle, from seeds to the sale of harvested produce.  The investors get a return on their investment from the proceeds of each harvest.  The entire farming cycle can be monitored using a convenient mobile app available for both Android and iOS users.
FarmCrowdy's success has enabled the startup to secure venture funding from various sources including a spot in the Techstars Atlanta accelerator program.  Farmcrowdy's founder and CEO Onyeka  Akumah has attributed the success for his venture to sheer hard work and the power of relationships.
Aerobotics
Risks always provide opportunities and for South African firm Aerobotics, the assessment and analysis of crop data provide a viable economic undertaking.  The firm provides an end-to-end service for farmers that includes Orchard Management, Problem Tree Identification, and Pest & Disease Management.  With all these tools at hand farmers use the Aeroview Scout mobile app to assess the overall productivity of their farms and make informed decisions based on credible data.
The use of modern drone imagery, satellite health data, and AI-based analytics ensures that farmers always have the latest farm data including emergency alerts.
Wefarm
Farmers in Kenya, Uganda, and Tanzania are benefiting from this farmer-to-farmer network that connects them via basic cellular text messages.  The concept is simple. Farmers share ideas, solve problems and spread innovation using text messaging, which is even available to non-smartphone users.
This wide network has created a valuable resource for many farmers who previously had nowhere to share questions or ideas with their peers.  Wefarm is essentially a crowd-sourced information platform for small-holder farmers, which is helping users diversify their agricultural interests' one text message at a time.
Wefarm's lofty objectives include the creation of a global farmer network that will revolutionize global business.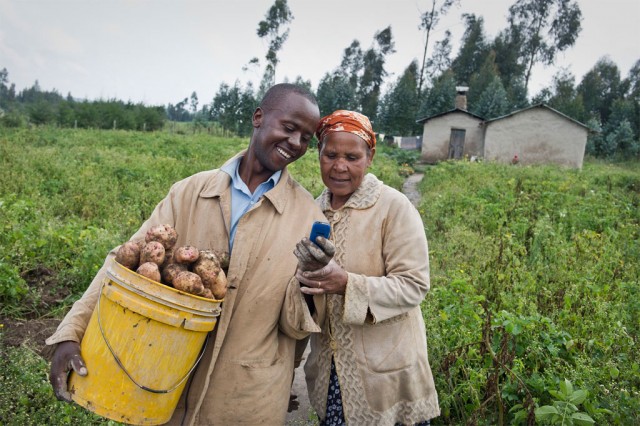 AgroCenta
Francis Obirikorang and Michael Ocansey noticed a major gap in the farming supply chain and decided to create an application that links smallholder farmers to a web-based market where they can sell their produce. AgroCenta is a multi-faceted venture that also includes a logistics solution called TruckR, an information hub called AgroInfo as well as AgroPay, a mobile money offering.  This startup has attracted venture funding from various sources including an equity investment of $500,000 from Seedstars, a startup competition for emerging markets.
Kitovu
This is a youth-driven Agritech venture that leverages on technology to solve common agricultural problems. The mobile-based platform collects and curates data relating to soil composition, geolocation, seeds, fertilizers, and agrochemicals.  In addition to providing information resources, Kitovu also helps connect farmers with financiers who are willing to invest in future farm production. These offtake agreements are creating a sustainable farming cycle that will help many smallholder farmers boost their yields.
SwiftVEE 
Technology lawyer Russel Luck and Andrew Meyer, a farmer, founded SwiftVEE. This is to meet the needs of farmers who do not have sufficient access to livestock market trends. According to Luck, many farmers rely on a couple of peers around them to get information. It is which in many cases may not be credible.
The SwiftVEE platform allows farmers to get real-time data relating to public livestock sales and receive quotes from regional livestock agents. Stakeholders in the livestock sector can also view webcasts of livestock auctions and even make bids using the SwiftVEE mobile app.
In 2018 Google included SwiftVEE in the first edition of Launchpad Africa Accelerator which assists startups to enhance their operations through financial assistance and mentorship.
AgriWallet
This is basically a mobile business account that allows farmers to save, borrow and make payments for various farm inputs.  The platform can also be used by agri-buyers to conveniently buy produce from farmers.  Agri-wallet is a creation of Dodore Kenya. A company that develops and deploys mobile wallets that help vulnerable communities save for purposeful activities.  Agri-wallet has been recognized for its innovative efforts and in the process. The startup has been awarded by notable organizations including World Bank and MasterCard Foundation.
CowTribe
In 2015, Alima Bawah and Awin Peter founded this startup in Ghana. With the objective of creating a link between livestock farmers and veterinarians. Through this platform, farmers can easily access animal vaccines and other livestock healthcare-related services using their mobile phones.  The onboarding procedure involves a simple subscription process that can even be completed with a basic 'non-smart' phone.  After collecting all the farmers' relevant information, the CowTribe staff  creates schedules that are tailored to individual needs.
Twiga Foods
This innovative business-to-business (B2B) venture maintains a sustainable supply channel for retail outlets.  The platform enables vendors to order quality agricultural produce from farmers.  Twiga Foods goes a step further and guarantees delivery of the farm produce to various urban centers around Kenya.  An amazing aspect of this service is that all transactions are cashless, which makes processes efficient and transparent.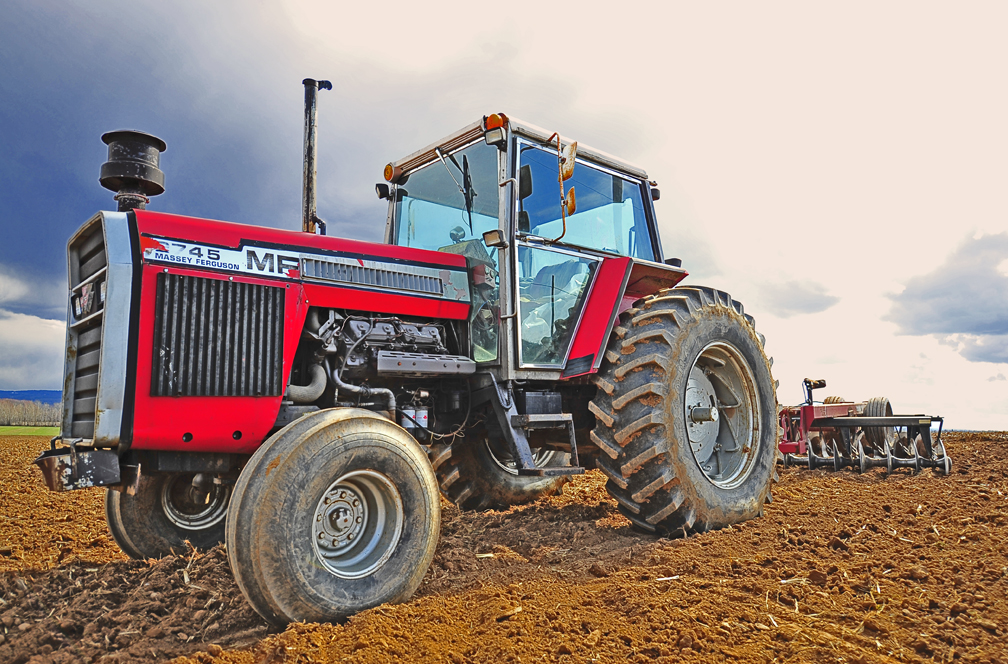 Hello Tractor
This so-called 'Uber for tractors' is a convenient service. It enables farmers to access tractor services through an app or registered booking agents.  Once a tractor owner accepts a farmer's request, the process of deploying an available tractor begins. The whole process is monitored until completion for quality assurance.  Hello Tractor continues to create solid networks that bring together booking agents, tractor owners, and financiers.