Top 10 Male Table Tennis Players In Africa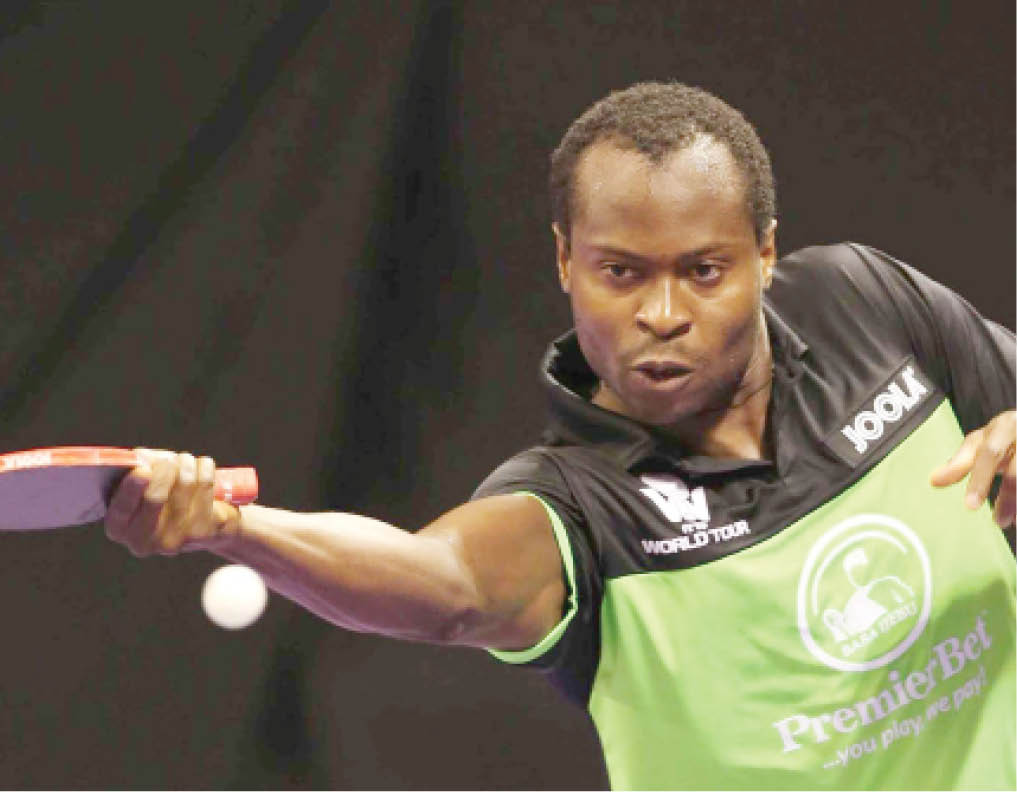 Founded in England in the early 1900s, table tennis has become one of the most unique games in the world. With its growing popularity and high competitiveness, The International Table Tennis Federation (ITTF), was founded in 1926. To date, The ITTF organizes international table tennis events namely, the World Table Tennis Championship, as well as overlooking the World Table Tennis ranking system.
To date, the sport continues to enjoy global appeal with a growing crowd of spectators. Table tennis is influential in many African countries because it helps to engage the youths. Therefore, it is not surprising that a number of African athletes rank top on the global list. So, here's a list of amazing table tennis athletes who compete and represent the African continent.
Current Top 10 African Male Table Tennis Players
It is important to note that this list changes frequently. However, the ranking on this list is what was available at the time of writing this post. Do you have a favorite table tennis player? Check out the top ten players on the African continent and see if your favorite player is one of them.
#10. Segun Toriola (Nigeria, Age: 46) ITTF Ranking – 154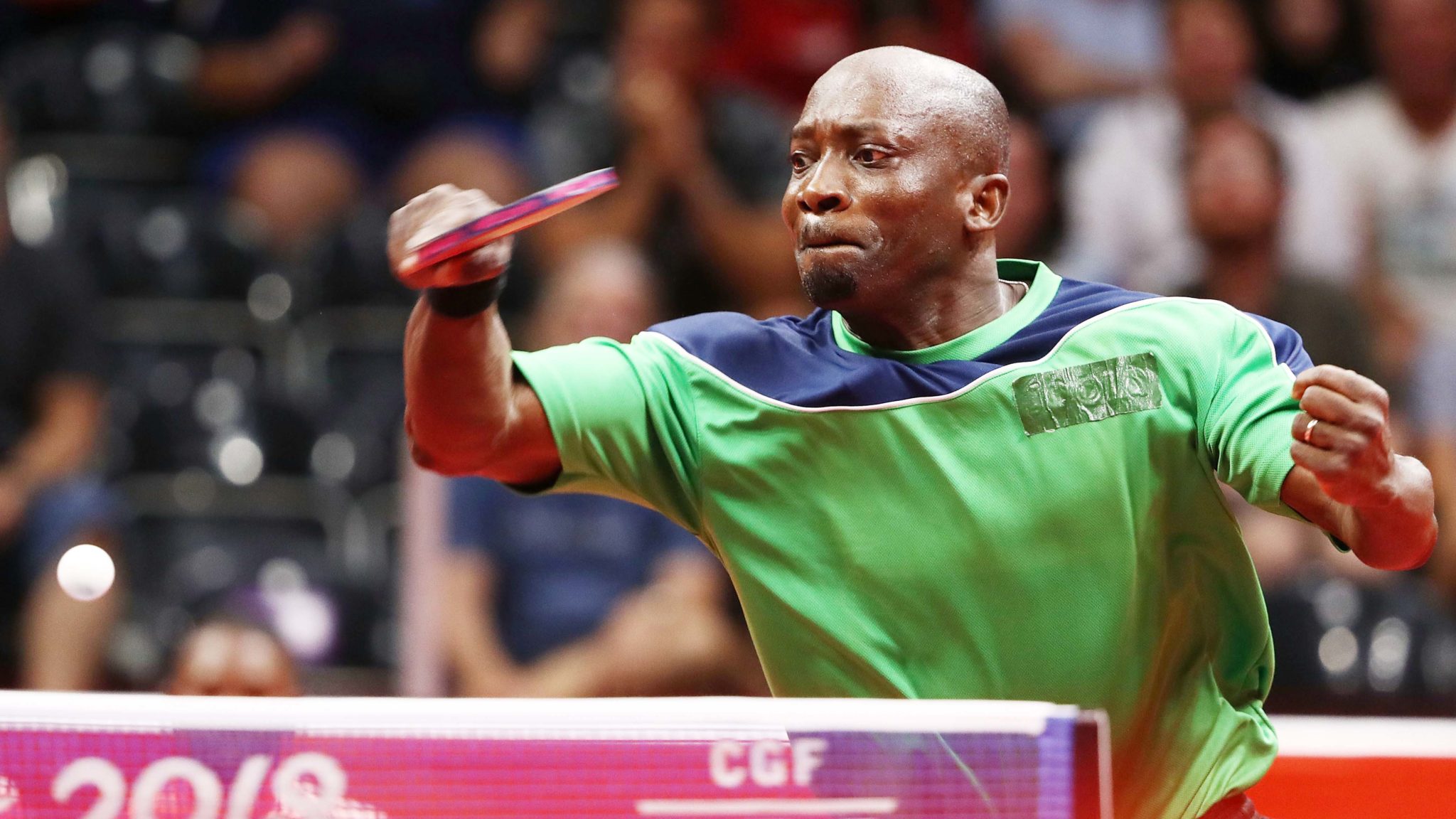 Toriola is arguably the player who put Nigeria on the table tennis map with his international world-class performances. Upon his Olympic debut in Barcelona, 1992, he went on to become the first Nigerian to compete in seven Olympic Games. In his prime years of table tennis, Segun Toriola dominated the game on the African continent and was the top-ranked African table tennis player between 1998 – 2008. Known for his unorthodox forehand style of play and his clinical topspin, Toriola has the reputation of pulling off upsets against some of the world's top players. 
Last Match: Segun Toriola played his last match in August 2019, against fellow countryman, Olajide Omotayo. In the semifinals of the Continental Games—Africa games, Rabat, Morocco. He was defeated in straight games 4-0. What was largely disappointing for the sporting legend also signifies the birth of a bright future for Nigerian table tennis federation.
Next Match: TBC.  
#9. Sami Kherouf (Algeria, Age: 33) ITTF Ranking – 151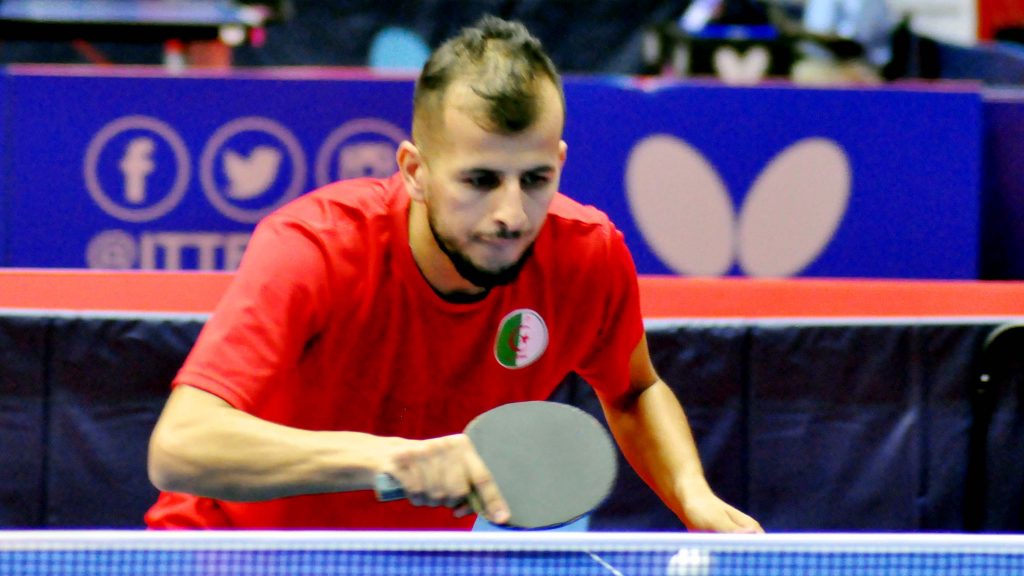 As the top male table tennis player in Algeria, Sami Kherouf bears the flag for the table tennis-loving country. With a few years left in the game, he still has numerous opportunities to accomplish some great table tennis milestones. At the high level of table tennis competition on the African continent, Sami Kherouf is a fan favorite. 
Last Match: Sami Kherouf's last match resulted in a defeat against Ivory Coast's Kizito Oba Oba. The final score was 4-1 in the Continental Championships/Cups, 2020 ITTF-Africa Top 16 Cup, Tunis, Tunisia. It was a below-par tournament for Kherouf as he was only able to make the final of the 9-16 ranking, finishing in 10th place.
Next Match: TBC.
#8. Bode Abiodun (Nigeria, Age 40) ITTF Ranking – 148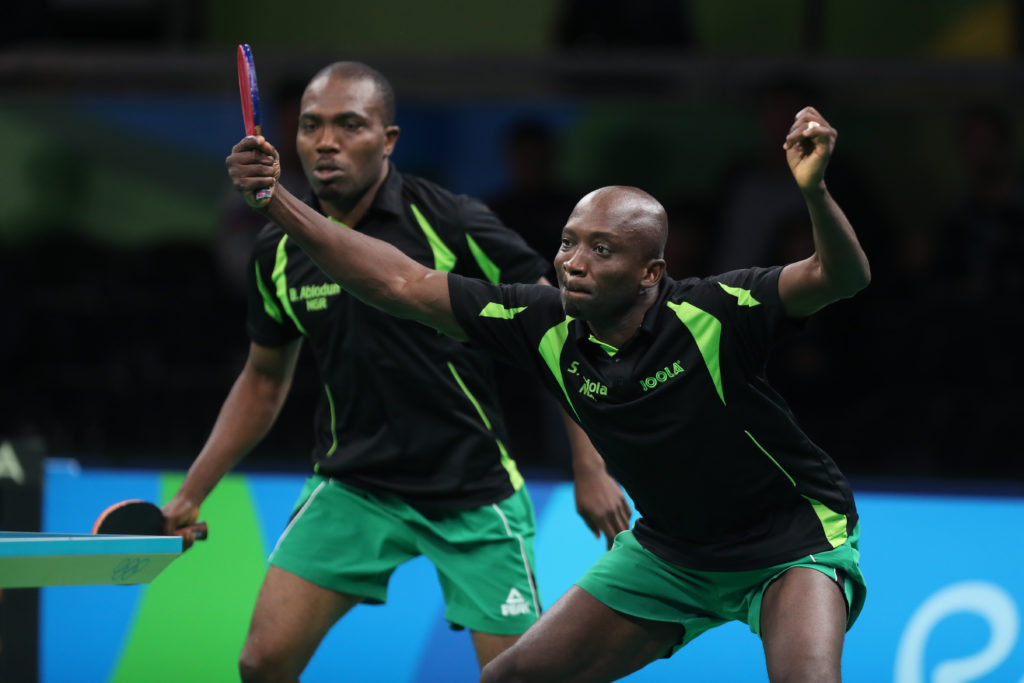 Abiodun Bode has been a key member of Nigeria's table tennis team. With strong and supporting national teammates, Bode represented Nigeria at the Olympic Games 2016, in Rio De Janeiro. Along with fellow table tennis Nigerian legends, Abiodun Bode played an influential role in Nigeria's success at the 2018 Commonwealth games. The team won a silver medal, just narrowly losing to India in the tournament's final.
Last Match: Abiodun Bode's last table tennis match was in the ITTF Challenge Plus, Portugal Open. After a successful first two matches, he faced a fierce Japanese contender, Masataka Morizono. Bode lost in straight games and suffered a disheartening defeat of 4-0 to the skilled Japanese opponent.
Next Match: TBC.
#7. Saheed Idowo (Republic of Congo, Age 31) ITTF Ranking – 131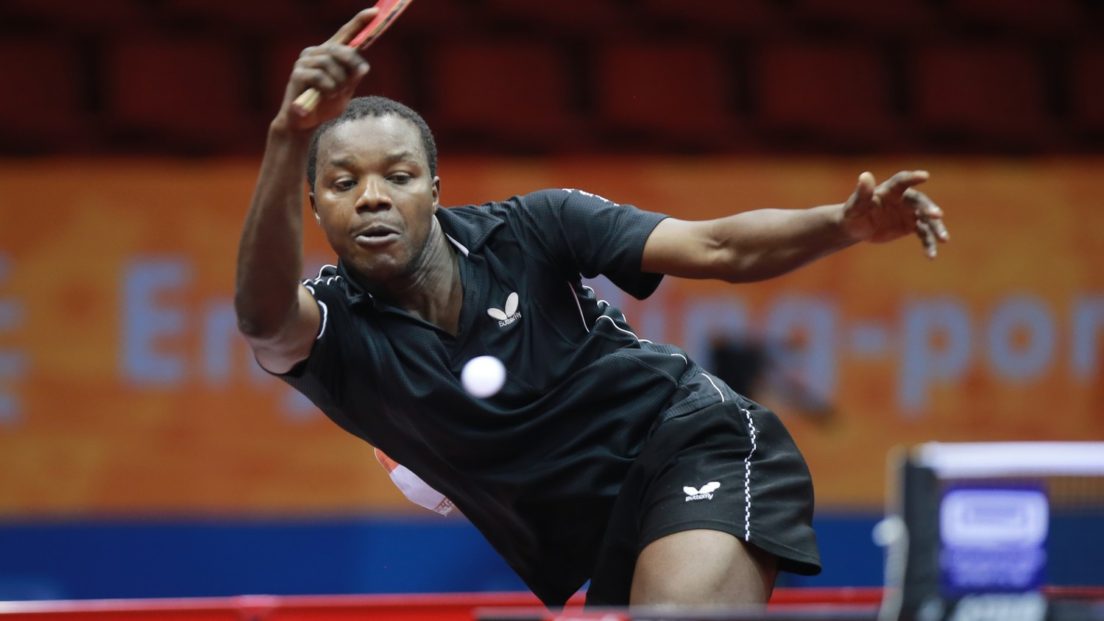 Saheed Idowo carries the pride of the Republic of Congo for the sport of table tennis. Idowo also represented the Republic of Congo at the 2012 London Olympics. However, he was unable to advance past the preliminary round. In Idowo's younger years, he won a silver and a bronze medal at the All Africa Games. With plenty of bright years ahead, Saheed Idowo has the potential to become the best African in the sport. 
Last Match: Saheed Idowo's last competitive table tennis encounter was at the Continental Championships/Cups, 2020 ITTF-Africa Top 16 Cup in Tunis, Tunisia. He came across an eager Olajide Omotayo, where the two battled to a 5-game thriller. Unfortunately, the match was decided in the final game which Omotayo won with 3 games to 2. 
Next Match: TBC
#6. Khalid Assar (Egypt, Age 28) ITTF Ranking – 123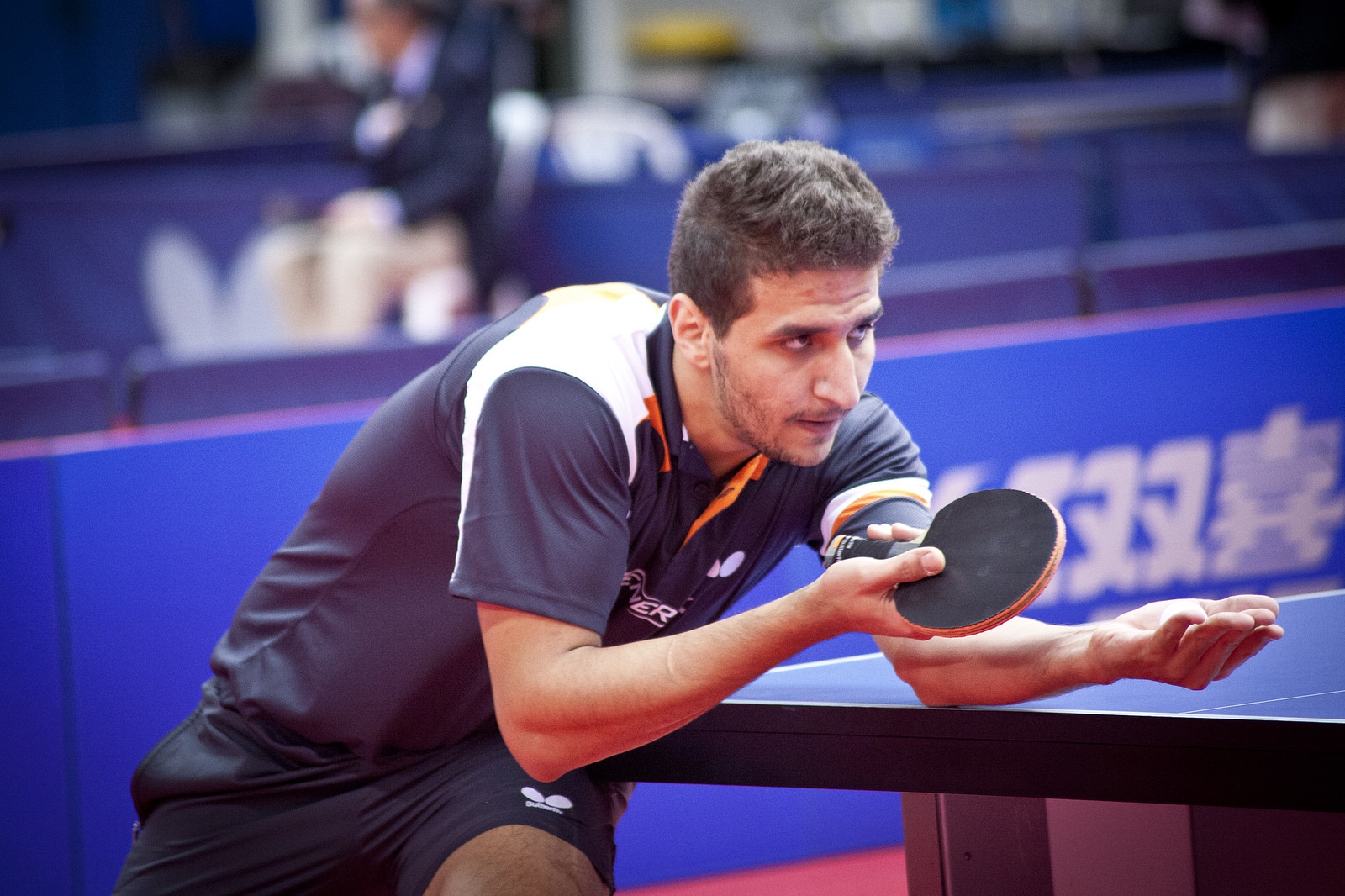 The young Egyptian Khalid Assar is gaining the reputation of becoming a force in the table tennis game. At 28, Assar has competed globally and was even a member of the Egyptian players who competed at the 2016 Rio De Janeiro Olympic games. Having already achieved 2 bronze and 1 silver medal at the All Africa Games, it will only be a matter of time before Khalid Assar wins his major gold medal.
Last Match:
Khalid Assar's last match was during the ITTF Challenge Series, 2020 ITTF Challenge, Spanish Open, Granada, Spain. In an entertaining 7-game match, Assar challenged American, Mishel Levinski. Assar won the first game. However, Levinski found his rhythm to ultimately defeat Assar, with 4 games to 2. 
Next Match: TBC
#5. Olajide Omotayo (Nigeria, Age 25) ITTF Ranking – 92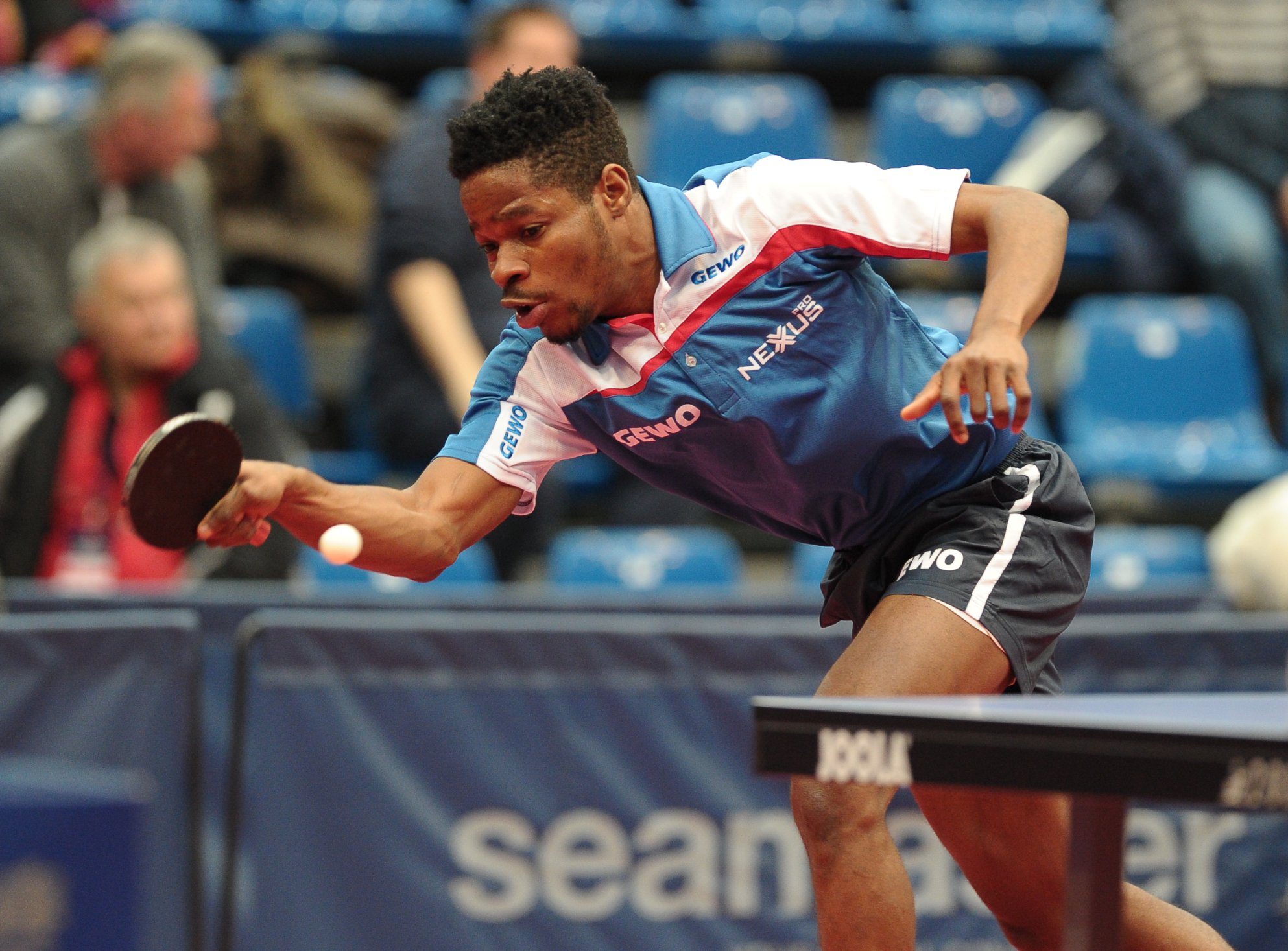 The young Nigerian maestro is one of the finest prospects for the continent of Africa in table tennis to date. At just 25, Omotayo has achieved top honors at major tournaments such as gold, silver, and bronze at the 2019 All Africa Games. Also, he won a silver medal at the 2018 Commonwealth Games. Presently, Olajide Omotayo plays table tennis in Italy and has already secured his position to participate in the next Olympic Games in Tokyo 2021.
Last Match: At the Continental Championships/Cups, 2020 ITTF-Africa Top 16 Cup, Tunis, Tunisia. Olajide Omotayo defeated Saheed Idowo in the final of the 5th-8th group. The final game was the decider of this encounter, as both table tennis players were tied at 2 games apiece. However, in the 5th game, Omotayo dominated proceedings to win 11-2 and finished the prestigious table tennis tournament in 5th place.
Next Match: 
TBC
#4. Ibrahima Diaw (Senegal, Age 28) ITTF Ranking – 70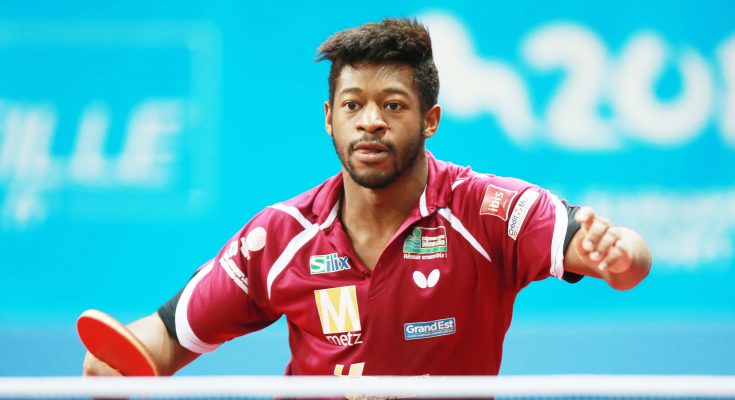 Born in France to a Senegalese father and a Malian mother, Ibrahima Diaw decided to represent Senegal to kickstart his international table tennis career. Having previously beaten Africa's number one table tennis player, Quadri Aruna, Diaw has a great deal of confidence to spur him on. Ibrahima Diaw has also qualified for the Olympic Games in Tokyo 2021 and plans to wave the Senegalese flag high at the grand sporting stage.
Last Match: Ibrahima Diaw played at the World Tour Platinum, 2020 ITTF World Tour Platinum, Qatar Open, Doha. After a relatively easy first round, he came up against Marcos Freitas from Portugal. Unfortunately, it was not the best day in the office for Diaw as the Portuguese Freitas beat him in straight games (4-0), eliminating Diaw from the competition.
Next Match: TBC
#3. Ahmed Saleh (Egypt, Age 41) ITTF Ranking – 50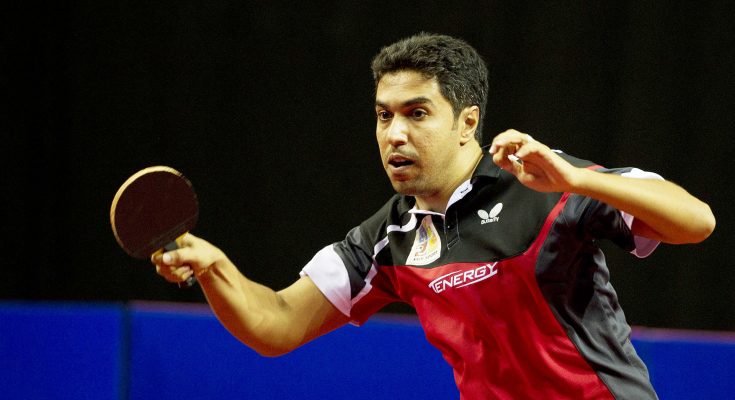 At 41, Ahmed Saleh is one of the continent's most decorated table tennis players of all time. Saleh is a fine example of how the sport has the ability to take players around the world. Currently playing for Leka Enea Tenis de Mesa in Spain, for over two decades, Saleh has played in countries such as; Spain, Turkey, Bahrain, Kuwait, and the U.A.E. Ahmed Saleh has won three African Cup titles in 1997, 2005, and 2011. Nevertheless, he still believes that he has what it takes to add another title to his name before he concludes his table tennis career.
Last Match: Ahmed Saleh qualified to participate at the World Cup, Dishang 2020 ITTF Men's World Cup, Weihai, China. Unfortunately, he was unable to surpass the group stages and was eliminated very early in the competition. His last group match was an encounter against Chun Ting Wong from Hong Kong, where he suffered a heavy 4-0 defeat, ending his 2020 World Cup appearance.
Next Match: TBC 
#2. Omar Assar (Egypt, Age 29) ITTF Ranking – 41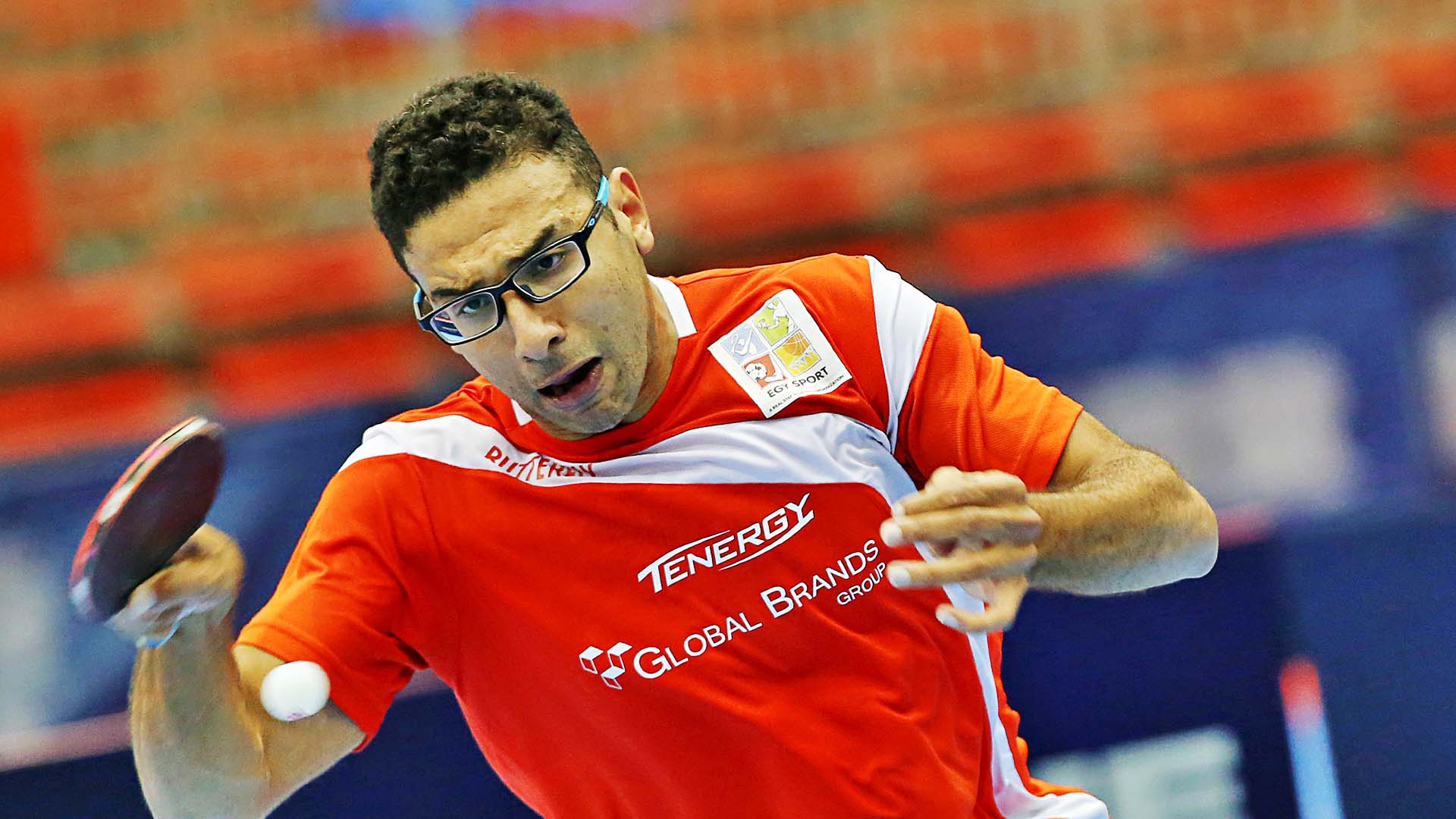 At 29 years old, Mar Assar is the highest-ranked African table tennis player under the age of 30. Assar has one of the greatest African table tennis success stories. As a young boy from a small town in Egypt, he won a scholarship to Sweden where he attended European table tennis training camps. With the advantage of playing against the best player in the world at the junior level, Assar has accomplished amazing triumphs on the African continent. He has 13 gold medals to his name from international table tennis competitions.
Last Match: Omar Assar's last competitive match was a last 16 encounter at ITTF Challenge Plus Series, 2020 ITTF Challenge Plus, Oman Open, Muscat (OMA). Sadly, it was not his finest performance. He was narrowly beaten by Harmeet Desai from India 4-3. 
Next Match: TBC
#1. Quadri Aruna (Nigeria, Age 32) ITTF Ranking – 20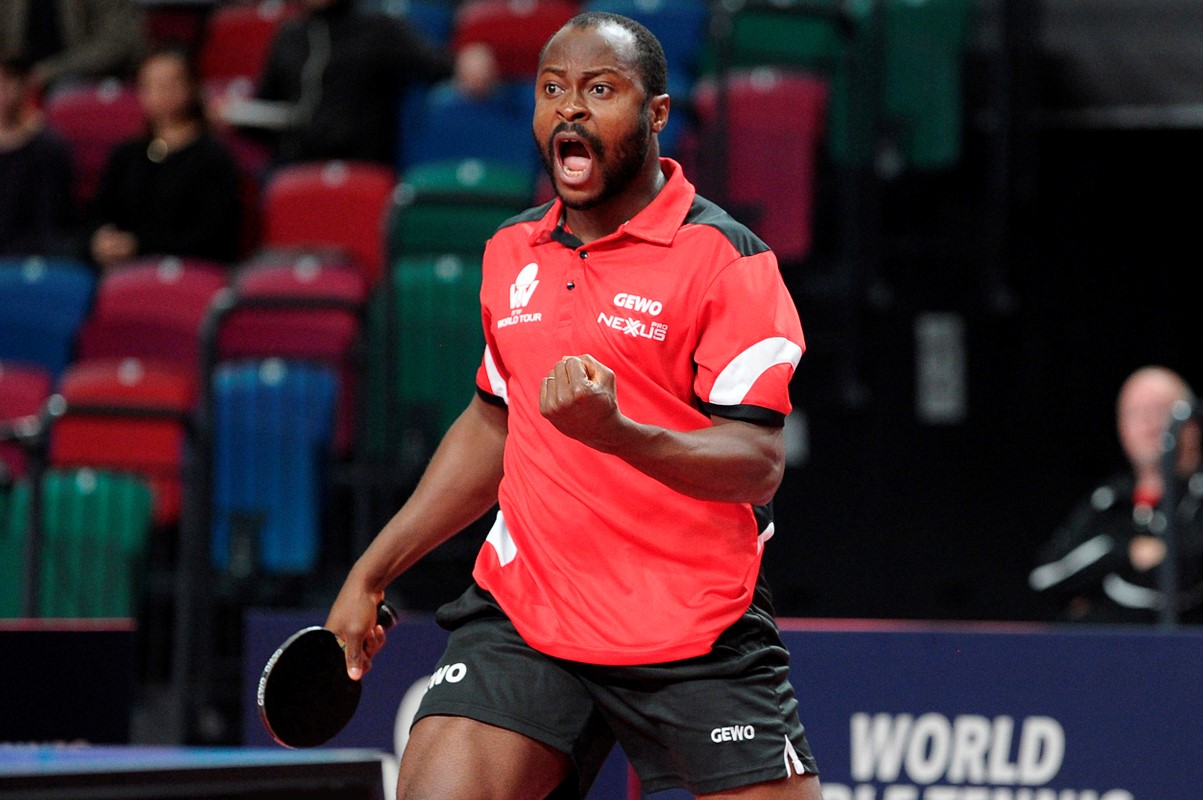 As the highest-ranking African table tennis star, Quadri Aruna has put the African continent firmly on the map. Aruna recently signed a contract to apply his trade for a German club and he certainly looks to be making an impact. Quadri Aruna made history for being the first African to be in the top 20 on the International Table Tennis Federation (ITTF) and has the reputation for beating some of the world's best in the game. Having been part of the team that won a Silver medal for Nigeria at the 2018 Commonwealth Games, Aruna is looking to win a medal for Nigeria at the 2021 Tokyo Olympic Games. 
Last Match: Quadri Aruna's last match was at the World Tour Grand Finals, Bank of Communications 2020 ITTF Finals, Zhengzhou, China. On what was clearly not his best day, he was defeated in straight sets, losing 4-0 to Chinese Xin Xu.
Next Match: TBC
Conclusion
Today, the elite sport is still fiercely dominated by Asian nations such as China, Japan, Taipei, and South Korea. The big question is, what makes the continent of Asia superior to the game? Do we require more financial resources to grow the game of table tennis in Africa? Let us know your thoughts in the comments below.