These Are The African Airlines On The World's Best 100 Airlines of 2019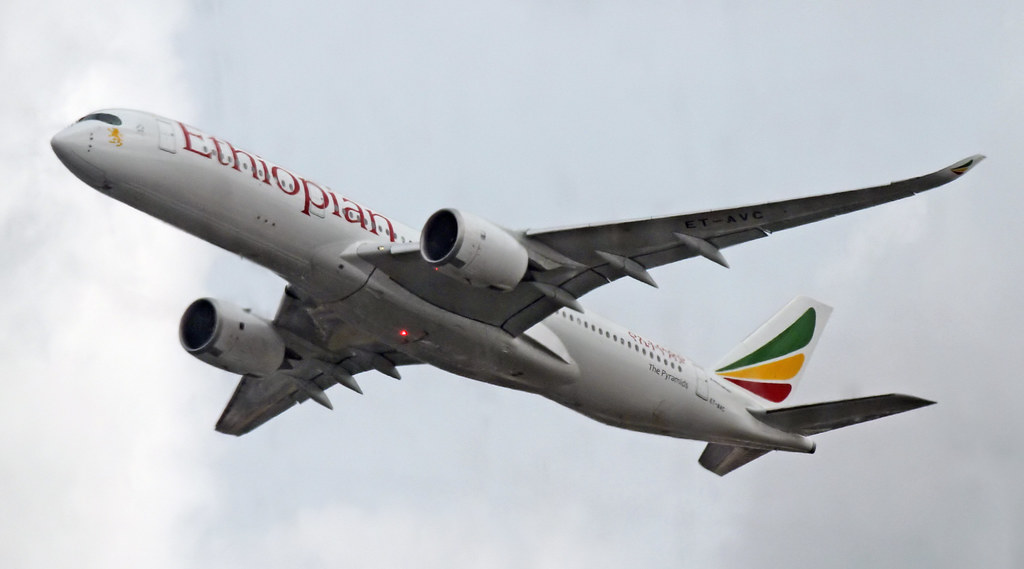 When it comes to the best airlines in the world, Qatar airlines ranked kicked Singapore Airlines off the mantle and took over the #1 spot, based on Skytrax World Airlines Awards. However, there are 6 African airlines that made the list of the top 100 airlines in the world. Air Mauritius and Royal Air Maroc made significant improvements that produced jumps in their rankings by 8 spots as compared to 2018. The other four saw a drop in rankings as other world airlines pushed to improve their ranking.
Top-ranked African airlines
The rise of African airlines is a significant step that will unlock many opportunities within the continent and beyond. 
#1 – African Airline: Ethiopian Airlines
2019 Africa Rank: #1   |  2019 World Rank: #44
2018 Africa Rank: #1   |  2019 World Rank: #40
ESSENTIALS: Ethiopian Airlines is one of the African airlines considered to be the most successful. As a result, the airline has earned several awards from airline insiders for services and its planes. Ethiopian Airlines is a member of the Star Alliance network. It is also the winner of the 2018 TripAdvisor Traveler's Choice Award, a major accomplishment.
WHY FLY THIS: Ethiopian Airlines is ranked top in Africa from industry surveys and passenger reviews. The average age of its planes is 6 years. It offers both continental flights as well as intercontinental flights with direct flights to Los Angeles, Chicago, and Washington.
BEST FEATURE: While on the flight you get a treat of the local Ethiopian injera bread accompanying meals. Equally, the airline offers flights to some of the best tourist destinations in sub-Saharan Africa.
CUSTOMER REVIEW: A customer flying from London to Ethiopia indicated that he has had 2 international flights with Ethiopian airlines. He indicated that the flights were cozy and the hospitality of the hostesses was amazing. The seats are comfortable with sufficient legroom. Another customer indicated that the airline is efficient and clean with sufficient legroom. The staff is also very helpful and the food amazing.
WHAT CUSTOMERS DON'T LIKE: Poor entertainment and the food is very spicy. Similarly, there are incidences of flight delays. Therefore it is not advisable if you have a connecting flight. Also its main hub the Bole International Airport is crowded. The ground staff can be unhelpful sometimes.
#2 African Airline: South African Airways
2019 Africa Rank: #2   |  2019 World Rank: #46
2018 Africa Rank: #2   |  2019 World Rank: #45
THE ESSENTIALS: South African Airways has been around for over 80 years. It pioneered several inflight features like entertainment. It is currently ranked 46th globally among the top airlines.
WHY FLY SAA: It offers direct flights from Johannesburg to Washington-Dulles. It equally has a host of routes in sub-Saharan Africa through its affordable subsidiary Mango. Consequently, if you are looking for a luxury safari in Botswana or a visit to Victoria Falls in Zimbabwe SAA has you covered.
CUSTOMER REVIEW: A customer flying from Victoria Falls to Johannesburg indicated that his flight was timely and the service from great. The flight, comfort, and service were amazing. He said that he was given a pouch having earplugs, eyeshade as well as stereo system earplugs.  
BEST FEATURE: Offers convenient connections across sub-Saharan Africa. Also, you get a treat of the best natural chardonnays.
WHAT CUSTOMERS DON'T LIKE: Unfortunately there have been complaints about their flight entertainment not working. There are experiences of flight delays with no explanations as well as rude staff.
#3 African Airline – Air Mauritius
2019 Africa Rank: #3   |  2019 World Rank: #61
2018 Africa Rank: #3   |  2019 World Rank: #69
ESSENTIALS: Air Mauritius is also among the top African airlines and it ranks 61st among the top 100 best airlines globally. The airline has a fleet size of around 15 and it has flight routes to 24 destinations.
WHY FLY THIS: Air Mauritius offers nonstop flights to various destinations such as China, Hong Kong, Australia, UK, South Africa, Kenya, and India. Above all, there is sufficient legroom even when flying Economy class.
CUSTOMER REVIEW: A passenger traveling from Mumbai to Mahebourg stated that the aircraft quality was amazing as well as the flight service. The seats are awesome with enough legroom and the food quality is great. Their staffs are friendly and they took care of the children by offering them amenities consisting of activities during the flight.
BEST FEATURE: New Airbus A330-900neo jetliner flying to Heathrow from Mauritius. In July the airline introduced direct flights to island nation Seychelles.
WHAT CUSTOMERS DON'T LIKE: Regrettably the entertainment system in most of the planes is out of order.
#4 African Ariline: Air Seychelles
2019 Africa Rank: #4   |  2019 World Rank: #88
2018 Africa Rank: #4   |  2019 World Rank: #82
ESSENTIALS: Ranked 88th globally, Air Seychelles is one of the best African airlines. Air Seychelles flies to 10 destinations from the Seychelles International Airport in Mahe. Has a fleet of 10 aircraft.
WHY FLY THIS: Besides offering quality service the planes also have enough leg room space. The cabin crew is friendly and they offer the bests service with quality food.
CUSTOMER REVIEW: A passenger flying in one of the airline's A.320 indicated that the seats are very comfortable and they have enough legroom. He found the cabin crew to be very friendly.  One cabin crew had to get down on their knees and hands to assist with an external powers source. Interestingly the customer lauded their food and hospitality.
BEST FEATURE: First of all, there is more room for extra baggage up to two bags of 32 kg each. Equally, instead of the regular small screens on the seat in front, they have onboard Wi-Fi connection for your entertainment.
WHAT CUSTOMERS DON'T LIKE: There are cases of flight delays without reason and also customer service can at times be unhelpful.
#5 African Airline: Kenya Airways
2019 Africa Rank: #5   |  2019 World Rank: #90
2018 Africa Rank: #5   |  2019 World Rank: #85
ESSENTIALS: Kenya Airways is the first African airline to successfully go through privatization. It is sub-Saharan Africa's largest airline and it as well makes cross-continent flights. Kenya Airways is ranked 88th globally.
WHY FLY THIS: The airliner has been on an ambitious plan to add up to 24 destinations in Asia, Europe, and Africa. Equally, Kenya Airways offers direct flights to JFK.
CUSTOMER REVIEW: A customer traveling from London to Nairobi to undertake a charity bike ride indicated that the service offered was impressive. The passenger traveled economy but the service was more than one can expect for the economy. The departure and arrival times were on time and he would love to fly Kenya airways again.
BEST FEATURE: The most remarkable is a safari to Nairobi National park if you have a layover in Nairobi.
WHAT CUSTOMERS DON'T LIKE: Occasional flight delays and the staff are unhelpful when handling the situation.
#6 African Airline: Royal Air Maroc
2019 Africa Rank: #6   |  2019 World Rank: #93
2018 Africa Rank: #6   |  2019 World Rank: #101
ESSENTIALS: Ranked 93rd globally the Moroccan airline has Casablanca as its headquarters. It has a fleet of Boeing Dreamliner planes and offers direct flights to Washington Dulles, JFK and Miami.
WHY FLY THIS: The airline offers both international flights as well as local flights.
CUSTOMER REVIEW: A customer traveling from Milan to Casablanca lauded the airliner's staff and comfort in the planes. Their Boeing planes offer normal comfort especially if you are flying business class. The passenger stated that their food and drinks served plus the hospitality of the hostesses are amazing.
BEST FEATURE: It has a loyalty scheme called Safar Flyer. Their 787s have pressurized cabins and light which can minimize jetlag.
WHAT CUSTOMERS DON'T LIKE: There are complaints about flight delays and also canceled flights without explanation. Also, the airline does not handle luggage which is left to ground companies.