South Africa's New Antiretroviral Drug Might Be A Game Changer For HIV Patients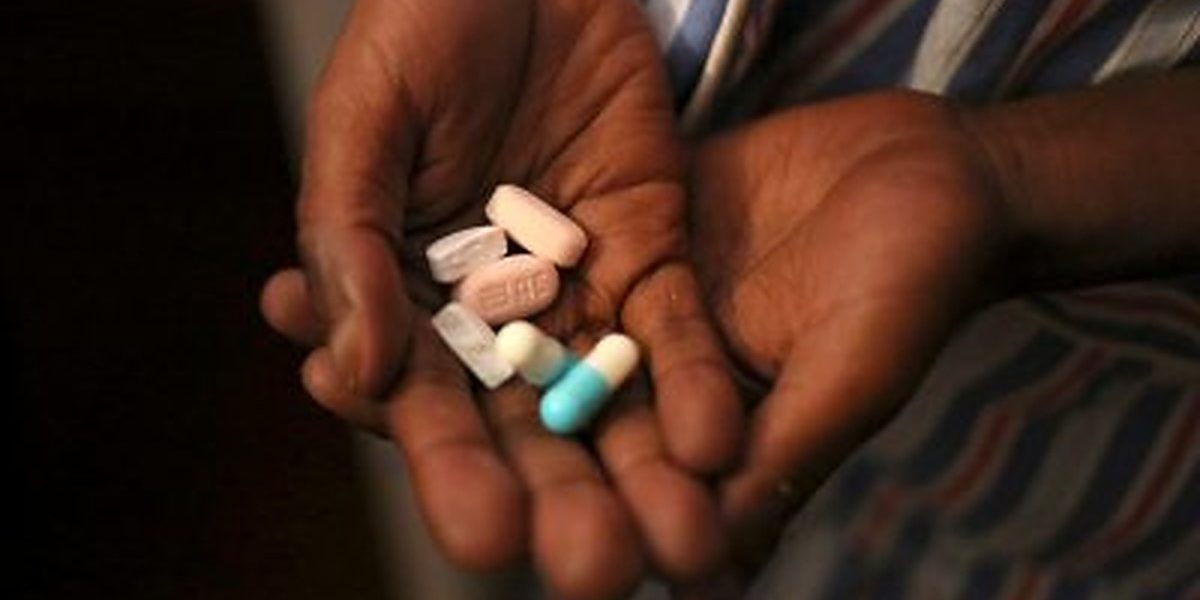 The World Health Organization (WHO) has given a nod to a new antiretroviral drug regimen. This is as a result of positive results from ongoing trials in South Africa. The ADVANCE study by a Johannesburg-based research group will be completed next year. Inasmuch as the study will take 96 weeks, the research team presented a 48-week result of the study at the International AIDS conference in Mexico City on 24th July 2019.
The Johannesburg trial is important because it makes use of a population that is a better representation of the world population receiving HIV treatment among low and middle-income countries. About 60% of the study population are female with an average age of 32 years. Early results show that the antiretroviral drug, dolutegravir is effective and well-tolerated.
With antiretroviral drugs giving over 5 million South Africans a lifeline, making treatment safer, cheaper, and more potent is a priority. The revolutionary study was by Ezintsha, a division of the Wits Reproductive Health and HIV Institute. Consequently, the result was published in the New England Journal of Medicine.
The limitations of previous antiretroviral drug studies
The drug used for antiretroviral therapy (ART) in South Africa is efavirenz. However, one of the major challenges facing the drug is that Human Immunodeficiency Virus (HIV) easily becomes resistant to the drug. Also, the drug leads to a series of side effects in some people. This is why the antiretroviral drug dolutegravir was introduced in HIV programs across the world.
Previous studies with dolutegravir have been grossly under representative of the world population. The previous studies involved about 3,000 participants from high-income countries in Europe and the US. However, the South African HIV epidemic is more among blacks (over 70%). Thus, the previous studies did not take this diversity into consideration.
The drug was tested using the ADVANCE protocol. ADVANCE was conceived by an informal group of clinicians, activists, academics, public health specialists and generic pharmaceutical company representatives.   
Explaining why ADVANCE is a better alternative, Dr. Michelle Moorhouse and Dr. Simiso Sokhela said,
"Although ADVANCE took place in inner-city Johannesburg only, we recruited a very diverse African population, with 60% of study participants being from across South Africa and the remaining 40% from other African countries, mainly Zimbabwe. This makes the results of ADVANCE applicable to other countries in sub-Saharan Africa, where dolutegravir is already in use or where the rollout is imminent, as in South Africa."
What makes ADVANCE different from previous studies
Unlike other antiretroviral drug studies, ADVANCE kept the restrictions of the study at a minimum. This was to mimic what happens in a real-world setting. Also, the research model of ADVANCE was designed by a consortium of leading international HIV researchers and clinicians with contributions from Clinton Health Access Initiative, WHO, and other global bodies. Dr. Michelle Moorhouse and Dr. Simiso Sokhela said,
"Once new ARVs are approved, little is known about their safety in pregnancy; whether they can be used with drugs used to treat TB; effectiveness in everyday people with HIV – all of which we consider to be the "real world" effectiveness of ARVs. ADVANCE did not exclude people with advanced HIV or other common illnesses; participants who developed TB or became pregnant were allowed to stay in the study"
ADVANCE compared three different antiretroviral drugs treatment regiments. This includes;
Dolutegravir, TAF, FTC
Dolutegravir, TDF, FTC (A regimen being introduced in South Africa)
Efavirenz, TDF, FTC (Currently the most commonly used regimen in South Africa)