Remembering The Legacies And 10 Iconic Movies Of Sidney Poitier, The Man Who Paved The Way For Black Actors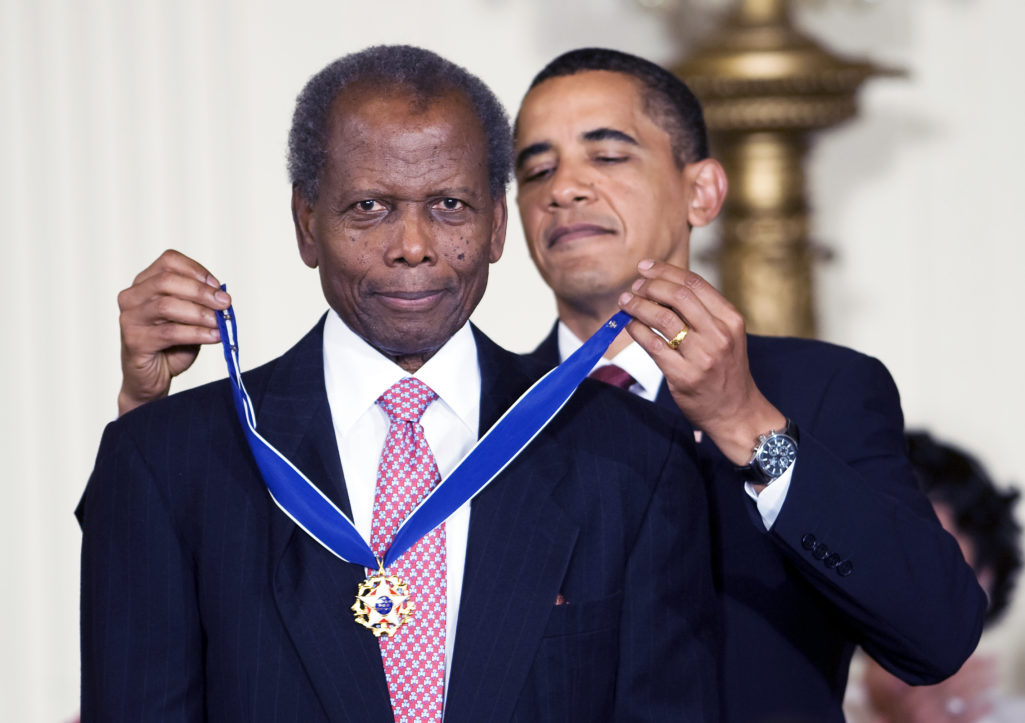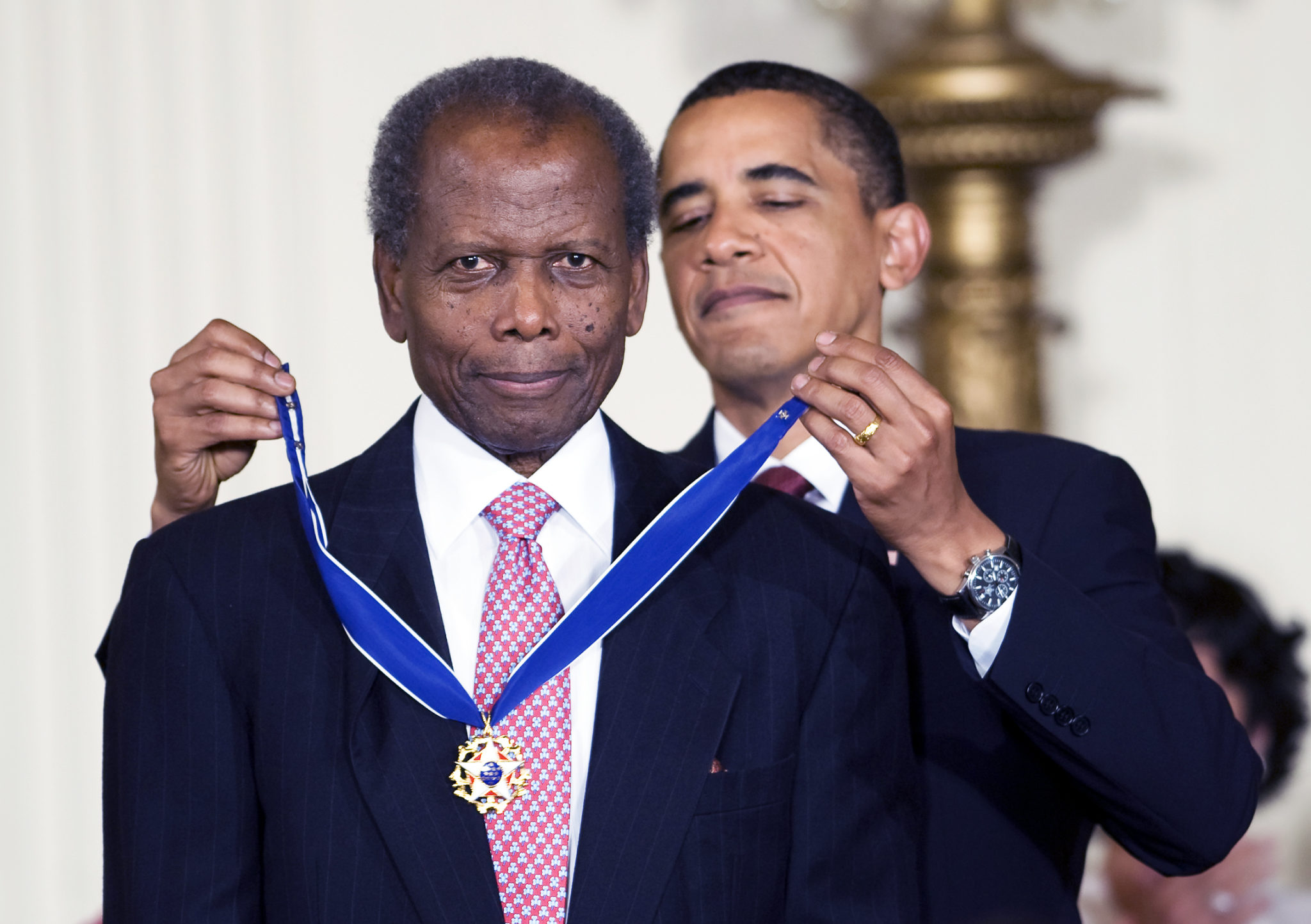 In charting a course for a group of underrepresented actors, no one has ever come close to Sidney Poitier. The legendary Bahamian-American paved the way for an entire generation of Black-American actors to blossom. Therefore, it must have stung like a thousand bees when he passed on Last Tuesday. In memory of Sidney Poitier, we recount 10 of his most iconic movies as an actor. But before we celebrate the works, we must honor the man behind the legacy.
Sidney Poitier's Life and Times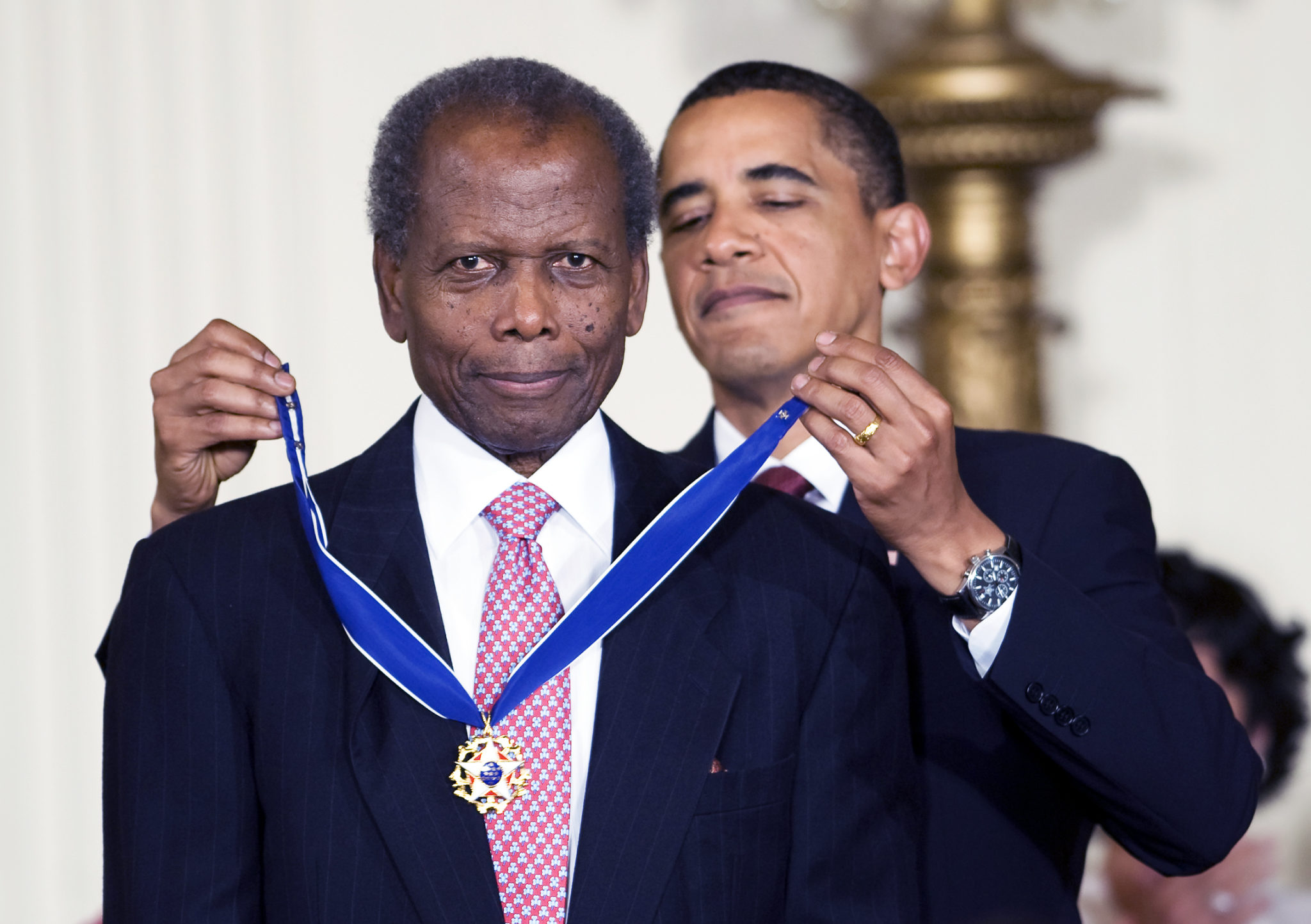 Poitier was born prematurely in the United States in 1927 when his parents were on vacation from the Bahamas. He grew up on Cat Island, Bahamas, then returned to the United States as a teenager, when he volunteered in the US Army and served in a medical unit during World War II. Shortly after, he applied to the American Negro Theatre (ANT) in New York City after his discharge.
After being turned down for a job because of his accent, he studied American enunciation while listening to radio announcers. Shortly after, he began acting classes while appearing in a number of ANT shows. Lysistrata was his Broadway debut in 1946. 
Sidney Poitier was an actor, director, and producer who broke the color barrier in the U.S. motion-picture industry. He became the first African American to win an Academy Award for best actor and the first Black movie star. He also redefined roles for African Americans by rejecting parts that were based on racial stereotypes.
Hollywood Breakthrough
A role as Dr. Luther Brooks, a Black doctor who cures a racist white felon, was Poitier's first acknowledged film role in No Way Out (1950). The film established a crucial precedent for Poitier and subsequent Black actors. By refusing to perform roles that played to racial stereotypes, Poitier challenged Hollywood's restrictive limitations and broke into the American mainstream.
Also, Poitier played a priest in Cry, the Beloved Country (1951), an adaption of Alan Paton's novel about a murder in apartheid South Africa. From then on, he rose to the peak of the industry, inspiring several Black actors, such as Denzel Washington, Morgan Freeman, Samuel L. Jackson, and Jamie Foxx, among others.
Death
On January 6, Sidney Poitier was confirmed dead by Clint Watson, press secretary for the Prime Minister of the Bahamas. Several movies and TV stars took to social media platforms to pour out their eulogy.
#SidneyPoitier was a pioneer for artists of color everywhere. At 9 I read he imitated broadcasters since he was ridiculed for his accent. For the next 10 yrs I did the same to overcome my own speech impediment. I owe my voice to him. Never EVER doubt that representation matters. pic.twitter.com/2Z3OL6HMAX

— Amanda Gorman (@TheAmandaGorman) January 7, 2022
1/6 I couldn't even begin this morning…Losing my dearest of brothers, Sidney Poitier, is like losing a piece of myself. We were joined at the hip from our times scraping to get by, coming up in New York in the 50's, to achieving all of our dreams & working together in Hollywood

— Quincy Jones (@QuincyDJones) January 8, 2022
Through his groundbreaking roles and singular talent, Sidney Poitier epitomized dignity and grace, revealing the power of movies to bring us closer together. He also opened doors for a generation of actors. Michelle and I send our love to his family and legion of fans. pic.twitter.com/zkYKFSxfKA

— Barack Obama (@BarackObama) January 7, 2022
Sidney Poitier, my hero. A life so well lived. pic.twitter.com/x6DyUnGQ6q

— Lupita Nyong'o (@Lupita_Nyongo) January 7, 2022
10 Iconic Sidney Poitier Movies
In a legacy-laden career, Sidney Poitier made several heroic movies. So, in recognition of that, we honor his work by making a list of top 10 most iconic movies. Movies that had cultural, social, and career bearings for Poitier himself make up the list. Also, this list is in no particular order.
#1. In the Heat of the Night (1967)
It was the slap heard round the world. When Virgil Tibbs (Poitier) a black detective from Philadelphia investigating a murder in the South, fought back against a racist plantation owner (Larry Gates) in plain view of the white police chief (Rod Steiger), it sent shock-waves through audiences who before then had almost exclusively seen African Americans in more servile roles on movie screens. Director Norman Jewison infuses this mystery thriller with a kinetic energy that matches the vigor of its two lead performances. "In the Heat of the Night" won five Oscars, including Best Picture.
#2. A Raisin in the Sun (1961)
#3. The Defiant Ones (1958)
"The Defiant Ones" earned Sidney Poitier an Oscar nomination as Best Actor, making him the first black male to achieve that. Typical of Stanley Kramer's output, it's a well-intentioned drama with a strong social message that's still timely today. Poitier and Tony Curtis play escaped convicts chained to each other who must learn to get along in order to survive.
#4. Lilies Of The Field (1963)
Poitier made Oscar history with his Best Actor victory for "Lilies of the Field," becoming the first black performer to win that prize. Directed by Ralph Nelson, this small-scale drama tells a simple and moving tale about a traveling handyman (Poitier) who helps a group of nuns build a chapel.
#5. To Sir, With Love (1967)
#6. Blackboard Jungle (1955)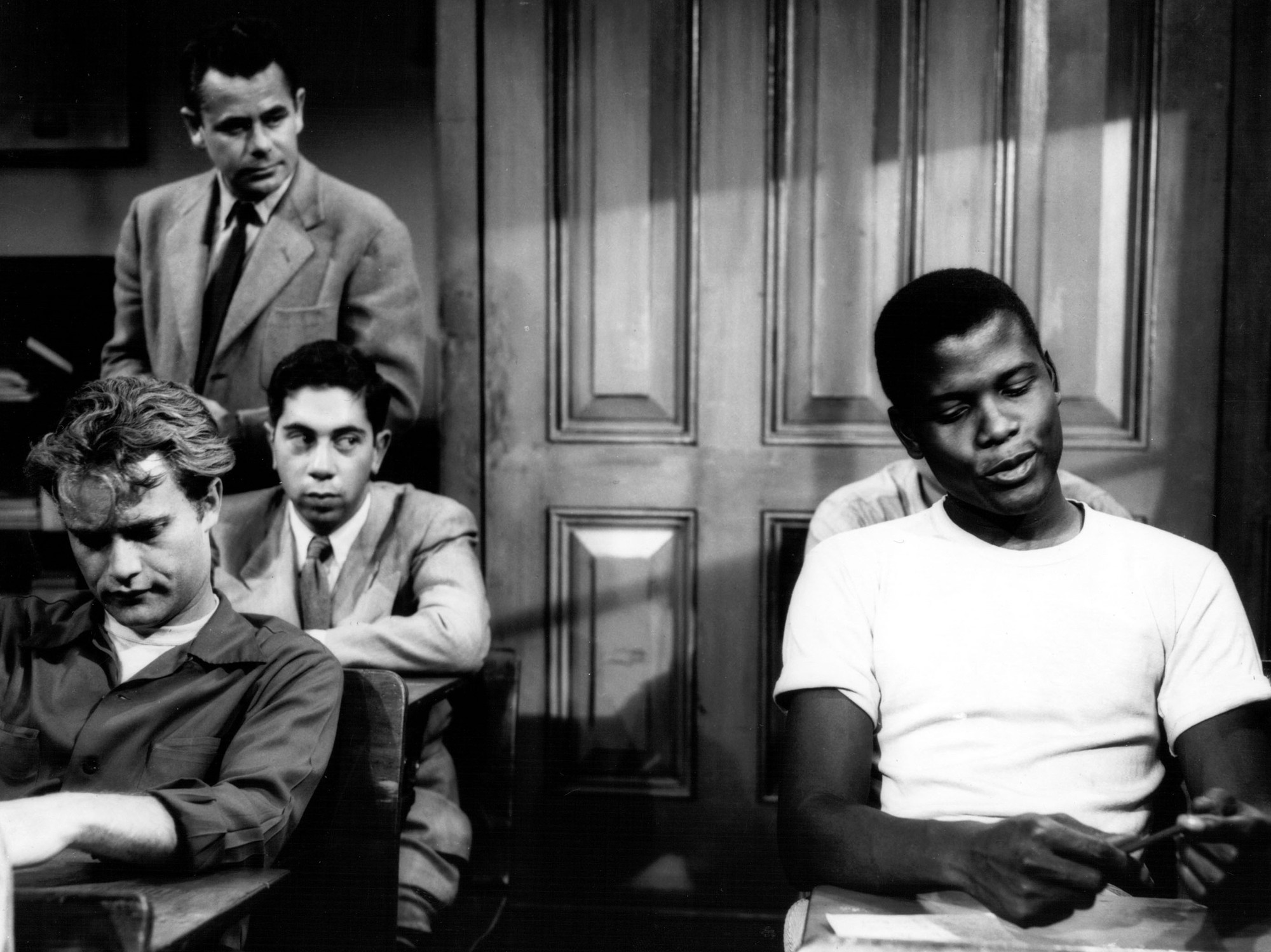 Glenn Ford stars as a teacher who arrives at a violent inner-city high school determined to do his job despite the protestations of his students. Poitier and Vic Morrow stand out as the main delinquents, who make life a living hell for Ford with their dangerous antics.
#10. A Patch of Blue
Conclusion
Sidney Poitier's may be gone, but his memory—and legacy—lingers on. By many accounts, he was a man so revered that legends looked up to legends who looked up to him. Still, he remained peaceful, graceful, and charming. Which of his movies is your all-time favorite? Share with us and tell us why the movie stands out for you. Use the comment box below.