African Vibes List Of African Billionaires Of 2022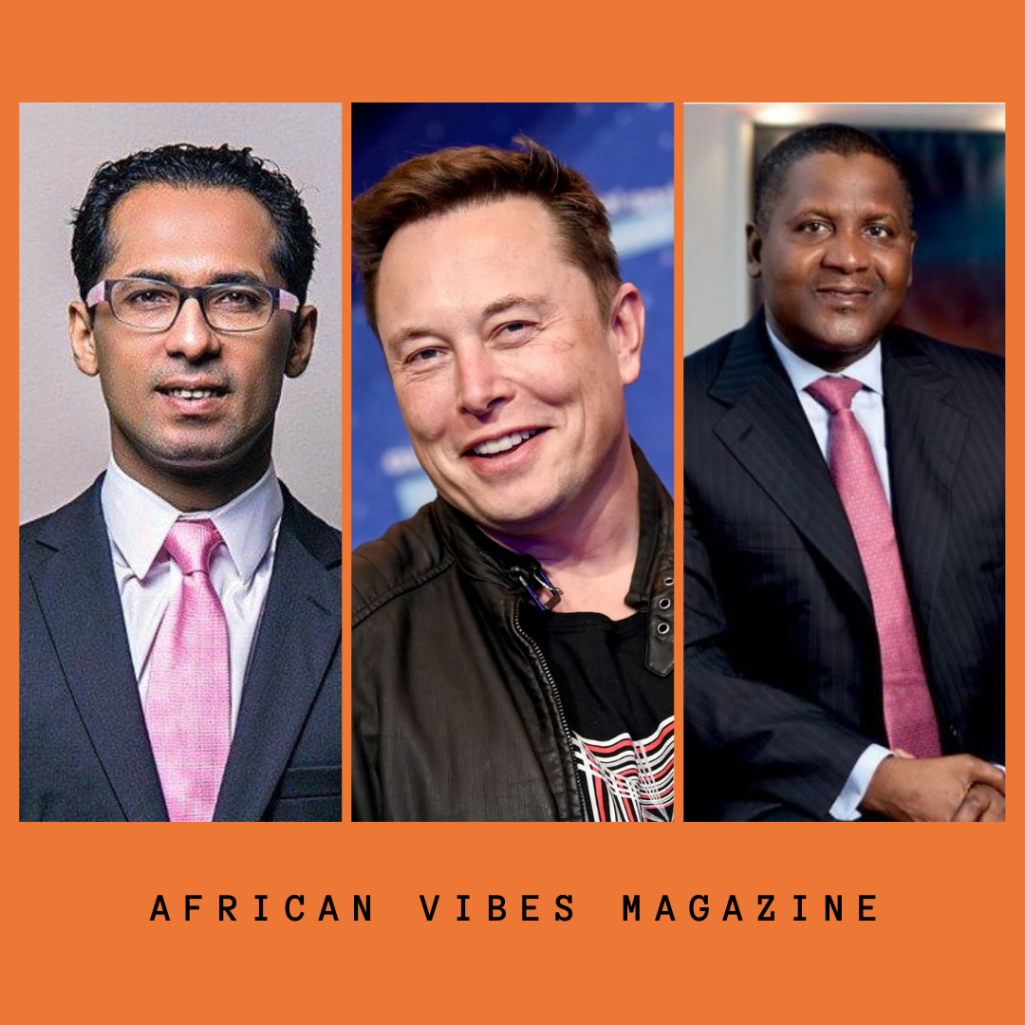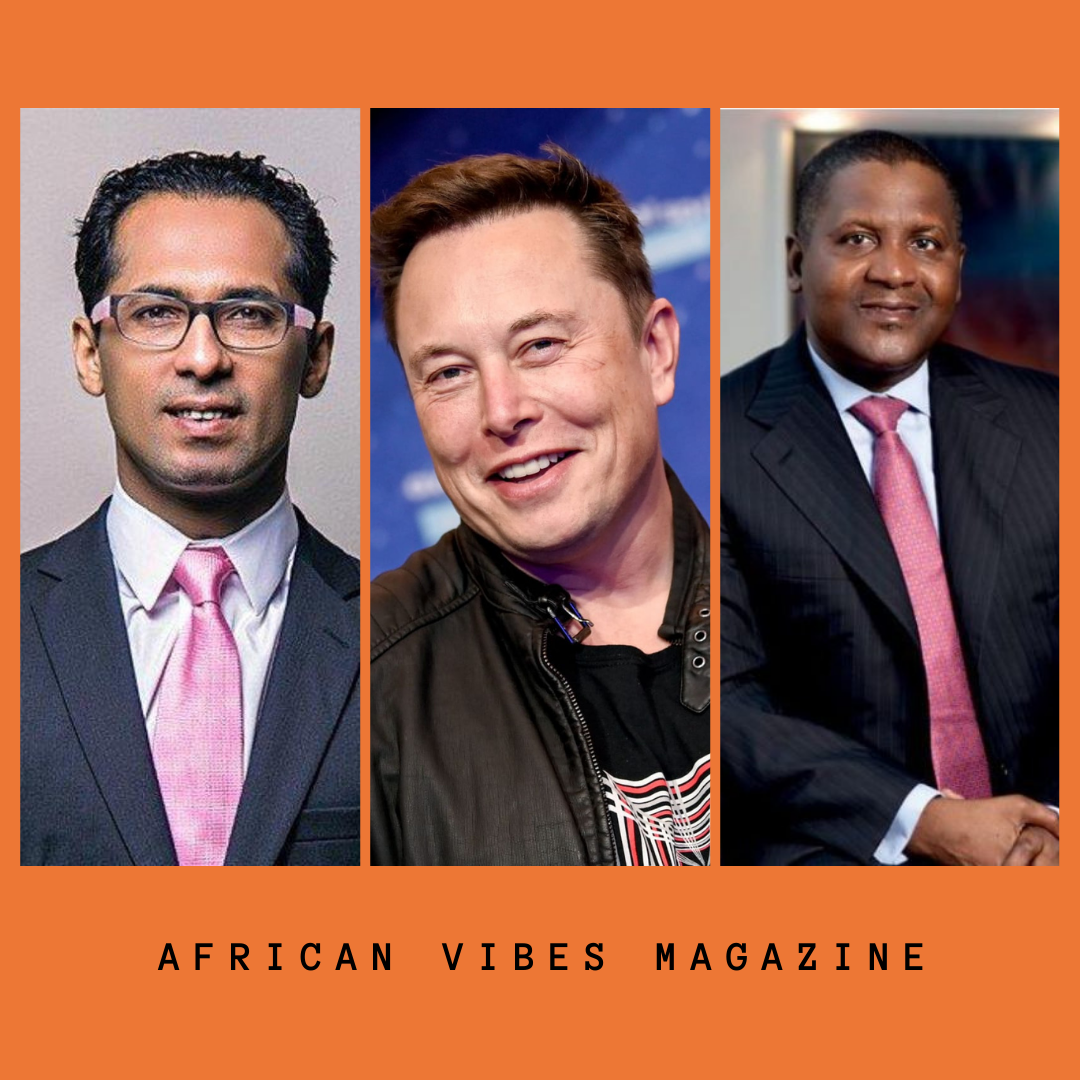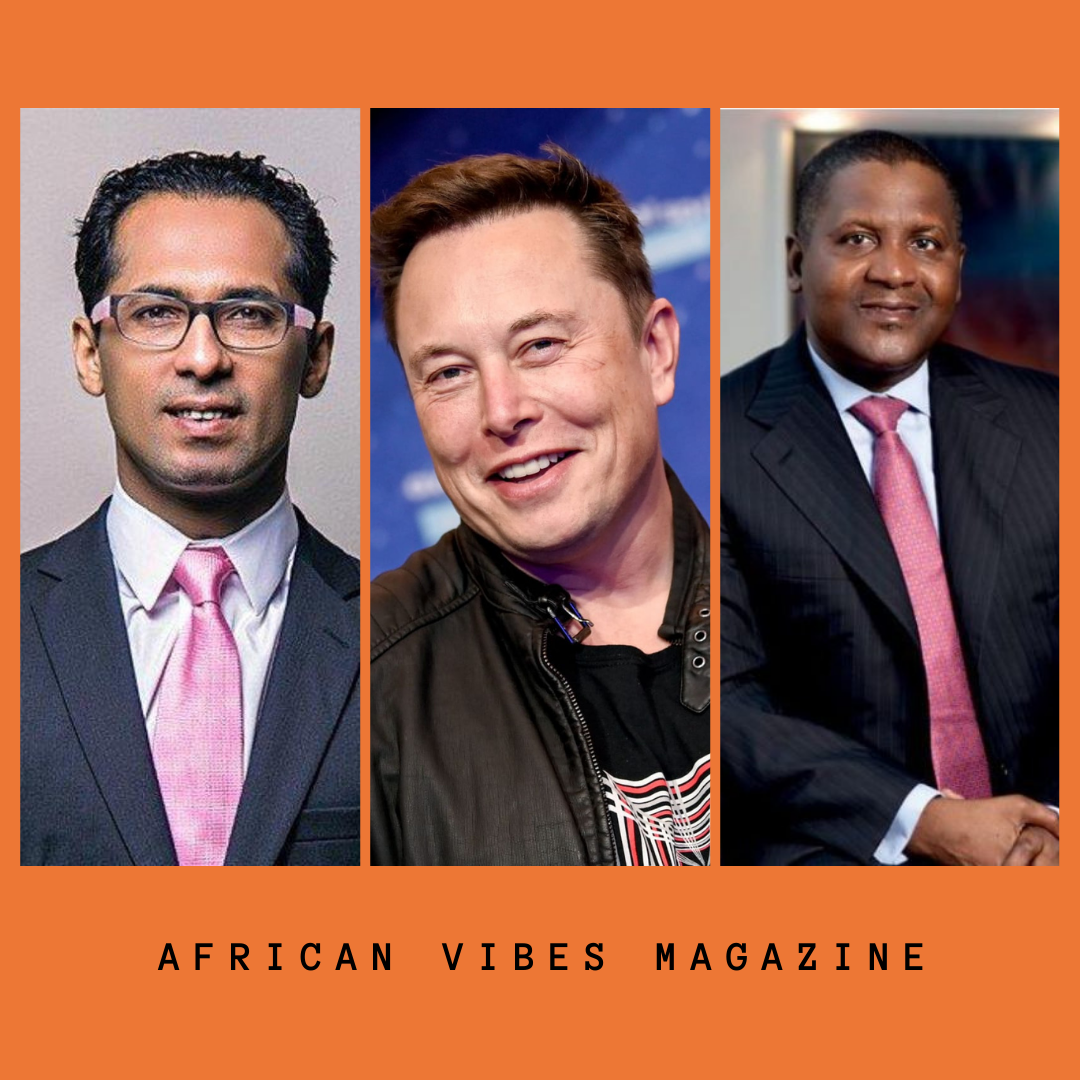 The faces on the African Billionaires list have remained fairly stable over the last two years. At the onset of the pandemic, in 2020, a few of the African billionaires dropped off the list and never made it back. Nevertheless, others have remained resilient with only a few shifting from their net worth in comparison to the previous year.
The cumulative network of African billionaires has grown from over $200 billion last year to over $350 billion. Elon Musk remains the richest man in Africa and the world. On the global scene, there has been a stunning shift in the billionaire list.
The former richest man in the world, Bill Gates is now in distant fourth position. Also, Warren Buffet that used to be in the top 3 is now in a distant 9th position. In all of these, the resilience of African billionaires in the face of a harsh business climate remains commendable.
African Countries with the Most Billionaires
The three African countries with the most billionaires remain Egypt, South Africa, and Nigeria. Egypt has the highest number of billionaires (6) on the continent. However, their cumulative worth is still far less than that of South African billionaires.
Out of the 54 countries in Africa, only 8 countries can boast of billionaires. This is a drop from 10 countries in the previous year. On the global scene, out of the over 3,000 billionaires, only 10 have a net worth of over $100 billion. Also, 9 out of the 10 billionaires worth over $100 billion are based in the United States.
Age Distribution
Tanzania's billionaire, Mohammed Deji remains the youngest billionaire on the African continent. Since there are no new faces on the billionaire list, Africa is battling with an aging billionaire list. Another worrisome observation is the drop-off of all the female billionaires on the continent. From
At the moment, Africa has no female billionaire and the likely cause is multi-faceted. Egypt's Mohamed Al Fayed who is now 93 is Africa's oldest billionaire. The big question is, why are new billionaires not emerging in Africa. You can share your thoughts in the comment box below.
Methodology
Our list is a snapshot from the Forbes Real-time wealth calculator on 4th January 2022. The list changes drastically within hours meaning the figures may drastically change at a later date. The individual's public holdings and private company value are used to determine their net worth.
Also, currency exchange rates play a significant role in the size of the fortune of non-American billionaires. Interestingly, most African billionaire list only tracks Africans in Africa. However, our list tracks billionaires with African ancestry regardless of where they live.
2022 African Billionaire List
Picture
AV Africa Rank
Forbes Rank
Name
Net Worth
Age
Wealth Source
Hometown/ Residence
1
#1

Elon Musk
$304.2 B▲
50
Auto, Space Exploration
South Africa / United States
2

#171
Aliko Dangote

$12.7 B ▲
64
Cement, Sugar, Flour
Nigeria
3

#324
Nassef Sawiris
$8.3 B ▼
60

Construction, Chemicals
Egypt
4
#343
Nicky Oppenheimer
$8.0 B –
76
Diamonds
South Africa
5

#354

Patrick Soon-Shiong
$7.7 B ▲

69
Pharmaceuticals

South Africa / United States
6

#445

Mike Adenuga

$6.6 B ▲
68
Telecom, Oil
Nigeria
7

#719
Abdulsamad Rabiu
$4.4 B ▼
61
Cement, Sugar

Nigeria
8

#670

Nathan Kirsh
$4.7 B ▲
89
Retail, Real estate
Eswatini (Swaziland)
9
#644

Issad Rebrab & Family
$4.8 B ▲
78
Food

Algeria
10

#1312

Patrice Motsepe
$2.6 B ▼
59
Mining

South Africa
11

#1360

Mohamed Mansour
$2.5 B ▼
73
Diversified

Egypt
12

#1046
Naguib Sawiris
$3.1 B ▲
67
Telecom

Egypt
13

#1045

Haim Saban


$3.1 B ▲
77

Communications, Investments
Egypt / United States
14

#1379

Koos Bekker

$2.4 B ▲
69
Media, Investments
South Africa
15

#2487

Yasseen Mansour

$1.1 B ▼
60
Diversified
Egypt
16
#1651

Aziz Akhannouch
$2.0 B –
61
Petroleum, Diversified
 
Morocco
17

#2100

Youssef Mansour
$1.5 B ▼
76
Diversified
Egypt
18

#1787

Mohamed Al Fayed

$1.8 B ▲
92
Retail, Investments
Egypt
19
#2006
Mohammed Dewji
$1.6 B –
46
Diversified
Tanzania
20

#2336

Othman Benjelloun

$1.3 B –
90
Banking, Insurance
Morocco
21

#1369
Strive Masiyiwa
$2.5 B ▲
60
Telecom
Zimbabwe
22

#2193
Michiel Le Roux
$1.6 B ▲
72
Banking

South Africa
23

#2515
Mohammed Ibrahim
$1.1 B –
75
Communications
Sudan / United Kingdom