Desmond Tutu: 90 Years Too Soon And Quotes We Will Never Forget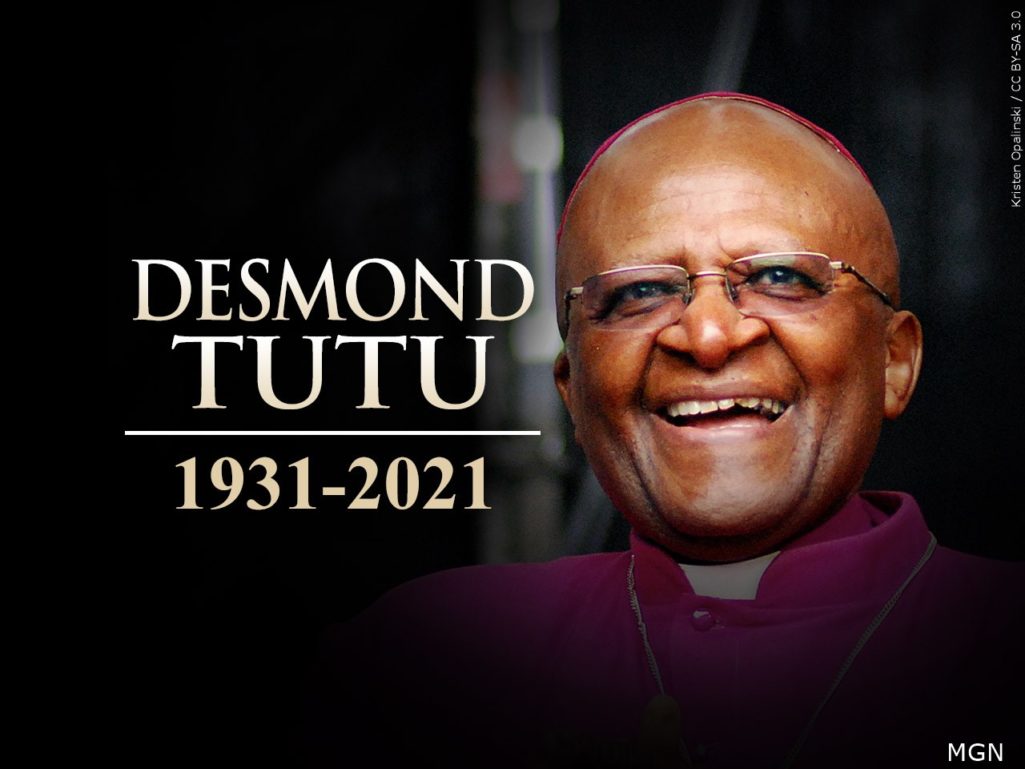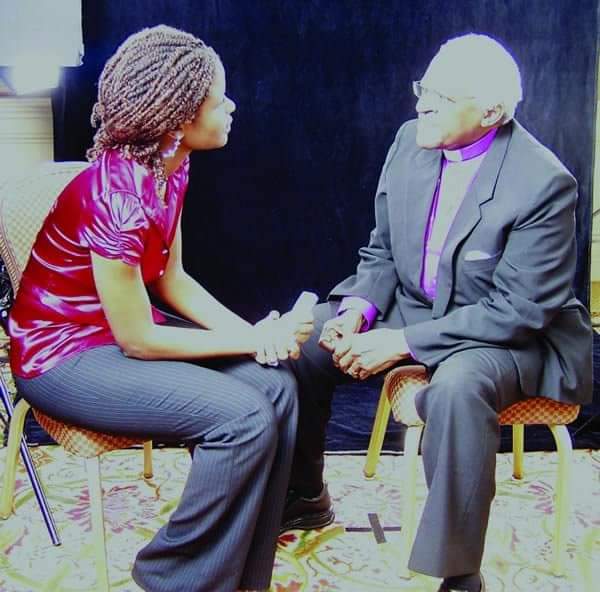 South Africans are mourning the death of anti-apartheid champion, Desmond Tutu. Tutu has been ill for a long time. In 2013, he was tested for persistent infection and spent time in the hospital in the years to come.
Desmond Tutu died on Sunday, December 26, 2021, at the age of 90. Speaking after the death of clergyman, South Africa's President Cyril Ramaphosa said Tutu's death is, "another chapter of bereavement in our nation's farewell to a generation of outstanding South Africans".
Brief Background of Desmond Tutu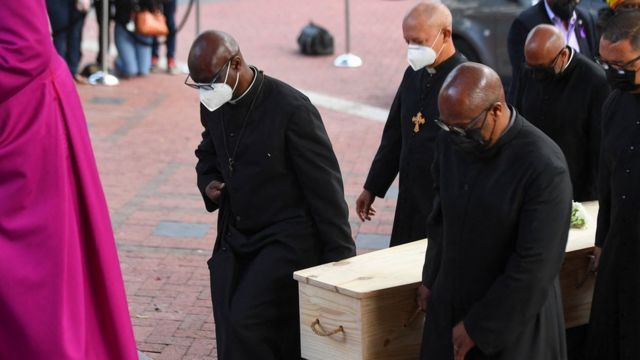 Bishop Desmond Tutu was born in 1931 in Klerksdorp, Transvaal to a teacher father. He proceeded to Johannesburg Bantu High School to complete his secondary education. After completing his education, he trained as a teacher at Pretoria Bantu Normal College. Eventually, he graduated from the University of South Africa in 1954.
Desmond Tutu spent three years as a high school teacher before proceeding to study theology. He was ordained in 1960. However, he continued with his theological studies from 1962 to 1966 in England and bagged a Master of Theology.
His many firsts
He returned to South Africa to teach theology from 1967 to 1972 before returning to England to serve in the capacity of assistant director of a theological institute in London. In 1975, he became the first black person to be appointed Dean of St. Mary's Cathedral in Johannesburg.
Desmond Tutu also became the first black General Secretary of the South African Council of Churches in 1978. He was also a Bishop of Lesotho from 1976 to 1978. Tutu is an honorary doctor of a number of leading universities in Germany, Britain, and the USA. During his anti-apartheid struggle, Tutu had the following demands:
Equal civil rights for all
A common system of education
The abolition of South Africa's passport laws
The cessation of forced deportation from South Africa to the so-called "homelands"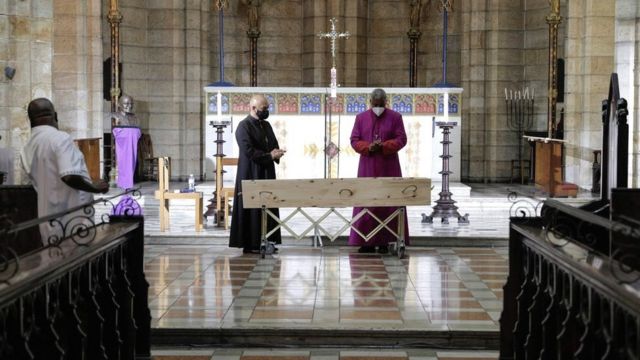 Reactions Trailing Bishop Tutu's Death
Leaders from all over the world continue to mourn the death of Bishop Desmond Tutu. Mourners troop into St. George's Cathedral in Cape Town on Thursday, December 30, 2021, to pay their last respect to the anti-apartheid hero.
His body lay in a simple pine coffin in the cathedral, the "cheapest available" coffin according to his last request. Desmond Tutu will remain there through Friday 31, December 2021. Memorial services have been taking place ahead of his state funeral on New Year's Day in Johannesburg.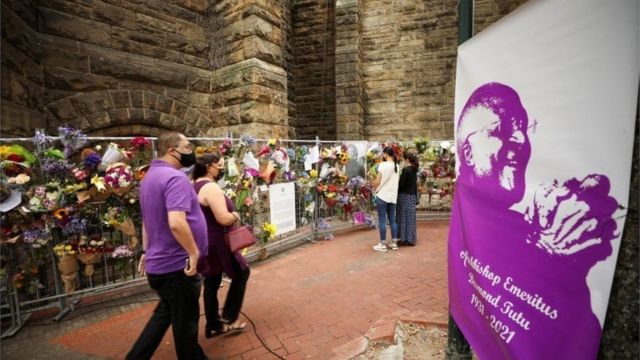 Christian community reacts
Archbishop Thabo Makgoba felt sorry for Tutu's widow, Leah. Speaking about Leah Makgoba said,
"It's a painful moment for Mama Leah. She is in bereavement. We need to pray for her. We need to love her and continue supporting her even though her husband is no more."
One of the mourners at the cathedral known as Papi Mzizi recalls to CNN how he previously met the archbishop. Mzizi said,
"He was the moral compass of the country if you like. Tutu never took himself seriously, he was always joking. Always bubbling, always laughing, always telling the truth. He never took himself higher than anyone else. He loves the people and always supports the people."
The Christian Association of Nigeria leadership was full of encomium for the late archbishop. The statement from by the association read in part,
"We thank God for a life well spent by His great Servant who used every given opportunity to speak a potent voice against the defunct apartheid system of racial segregation and white minority rule in South Africa."
Other reactions
#DesmondTutu
"There comes a point
where we need to stop
just pulling people
out of the river.
We need to go upstream
and find out
why they're falling in." pic.twitter.com/9BK2xbpUO7

— Dr Iris Sutter G (@IrisSutterG) December 26, 2021
Rest In Peace Archbishop #DesmondTutu 🤎🌈🕊🕊
Thank you for your unwavering support for human rights and principled stand against all forms of oppression. You have been an inspirational figure and will be sorely missed. pic.twitter.com/iiuepo1oie

— LGBT+ Rights Ghana (@LGBTRightsGhana) December 26, 2021
"Hate has no place in the house of God"
"Show me where Christ said 'Love thy fellow man, except for the gay ones.' Gay people, too, are made in my God's image. I would never worship a homophobic God." #DesmondTutu #RestInPower pic.twitter.com/WttK0fDRVK

— Scott Davis (@scdavis553) December 26, 2021
Remembering #DesmondTutu: "I would not worship a God who is homophobic… I have to tell you, I cannot keep quiet when people are penalised for something about which they can do nothing… I oppose such injustice with the same passion that I opposed apartheid." pic.twitter.com/rv06dEn01A

— Richard Coles (@RevRichardColes) December 26, 2021
Table Mountain lit purple in honour of the late Archbishop Desmond Tutu( Google the purple shall govern at the height of the anti-apartheid protests) #DesmondTutu #ChampionSouthAfrica pic.twitter.com/xUCnEypldA

— Ashraf Garda (@AshrafGarda) December 27, 2021
Today we mourn the loss of Archbishop #DesmondTutu. A man whose heart and actions served to help so many. He was an Angel who walked amongst us, a true fighter for civil rights, justice and liberation. And someone I loved and admired so much!
RIP. God bless you and your family. pic.twitter.com/nZR2iMYH1H

— Forest Whitaker (@ForestWhitaker) December 26, 2021
My favourite quote by #DesmondTutu is still

'If you are neutral in situations of injustice, you have chosen the side of the oppressor…

But often the second part of the quote is missing; and it really brings the first part to life…

— Guilaine Kinouani (@KGuilaine) December 26, 2021
Bishop Desmond Tutu's 15 Memorable Quotes
Desmond Tutu is an embodiment of knowledge. His words are always filled with wisdom. Below are some of his most inspiring quotes.