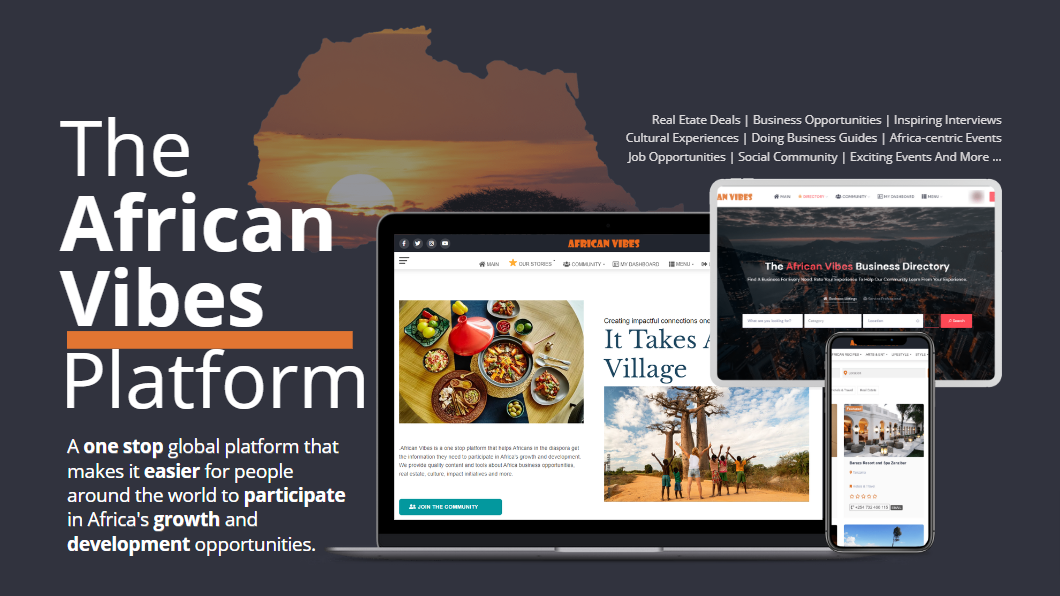 AfricanVibes.com is  the pulse of dynamic contemporary African culture, serving up a mix of celebrity, lifestyle, fashion, and entertainment news along with in-depth profiles of the most influential, fascinating and inspiring African personalities.
We reach across the borders of national origin to engage the growing, affluent and powerful market of contemporary bi-cultural individuals who have a desire to stay connected and positively impact their African roots.
African Vibes taps this powerful dynamic to weave together the threads of cultural identify for readers of African heritage. We use rich life stories to explore and celebrate the shared attitudes and cultural experiences that make Africans unique, drawing them together as a distinctive community.
With an increasing interest from the African diaspora and people around the globe to play a part in accelerating Africa's growth and development, we have expanded our platform to bring exciting opportunities and impact initiatives in a way that will make it easier for people across the globe to collaborate and tap into Africa's exciting potential.
From investment opportunities to idea exchanges, travel to gastronomic experiences, we are bringing it all to one place.
African Vibes is a subsidiary of African Ubora Inc, a  forward-looking result driven digital media and communications company focused on Connecting, Engaging and Converting the most viable customers for our clients. African Ubora is a California based company.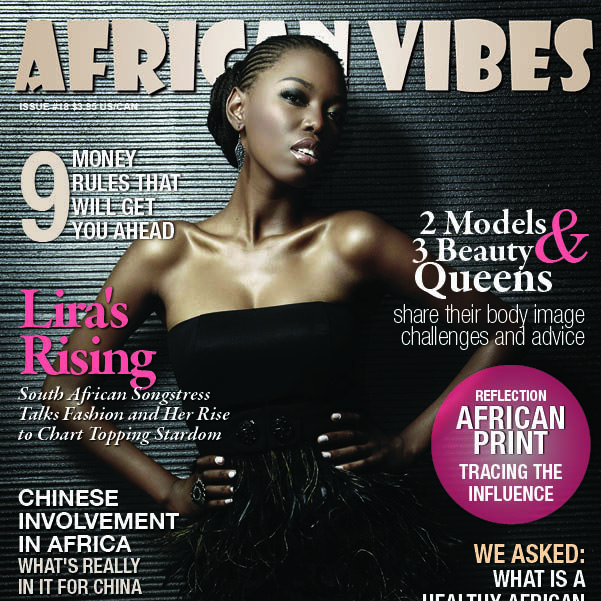 OUR FORMAT
We publish content daily as well as release a monthly Web magazine. We also provide a vibrant community for people to connect, collaborate and find exciting Africa-centric opportunities and experiences.
OUR TARGET AUDIENCE
Majority of our audience come from the United States. We also get users from Nigeria, South Africa, United Kingdom, Kenya and Ghana. 
About 60% of our audience across all channels are between the ages of 25 and 45 with an even split between male and female.
Our audience consists primarily of 3 types of people.
Here Are Some Ways We Can Work Together
This is not an exhaustive list. If you have an objective you will to hit, we would love to discuss it and share ideas of how we can help you get there. You can contact us to learn more. We also offer additional marketing services through our Ubora Marketing brand.