Remembering DJ Arafat, His Legacy and Top 10 Hits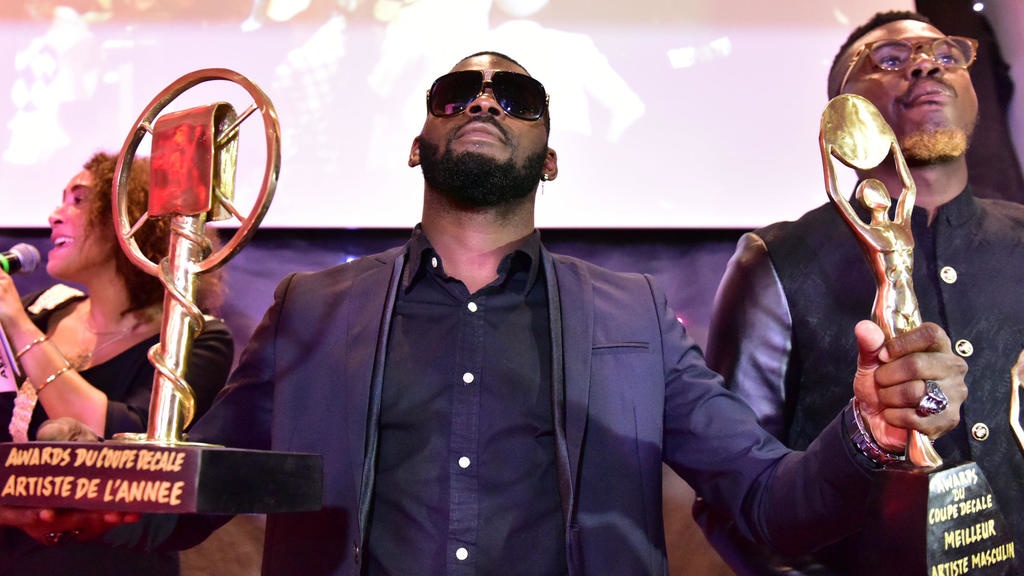 The confirmation of the death of DJ Arafat on Monday, August 12, 2019, came as a huge shock to fans. The coupé-decalé (which means 'cut and run') king was involved in an accident. According to The Africa Report, the motorcycle he was driving crashed into a car on Sunday night 11th August 2019. Consequently, he was taken to the Polyclinique des Deux Plateaux in Abidjan and admitted into intensive care. However, he did not survive. Speaking on condition of anonymity, one of the doctors said,
"He was admitted to the emergency room in a vegetative state. He had a skull fracture and oedema."
DJ Arafat died from the injuries he sustained from the crash. The Ivorian star was famous for his flashy dressing and music genre that features deep bass, fast percussion, and vocals in hip-hop fashion. Two Ivorian government ministers were at the bedside of the artist. Consequently, they also confirmed his death. The Ivorian Minister of Culture and Francophonie, Maurice Bandaman, said,
"I'm at the clinic where DJ Arafat was admitted. I can confirm that the artist has passed away. I am with Minister of State Hamed Bakayoko to organize with the family."
DJ Arafat background and career
DJ Arafat was born Ange Didier Huon in 1986. The 33-year-old father of four was born into the music world. His father was a sound engineer while his mother was also a popular singer. Before his foray into singing, he was a DJ in Yopougon, a night-life district in Abidjan.
The coupé-decalé star had massive followership in French-speaking African countries. However, his fame has spanned into the United States and Europe, thanks to soccer stars who have adopted the genre dance steps. Until his death, he had 11 albums.
In 2016 and 2017, he was named the "Best Artist of the Year" at the Coupé-Decalé Awards. His latest single, Moto-Moto' already has over 4 million views on YouTube since its release on May 2019. On Monday, about one thousand fans gathered in front of the hospital where he died weeping and chanting, "Arafat cannot die".
Tribute to DJ Arafat
Tributes continue to pour in from Ivorian nationals as well as artists across the globe including Davido from Nigeria. Speaking to AFP, and Ivorian producer and specialist in hip-hop, Ickx Fontaine said,
"We are all in shock. He was a real singer and a drummer … he gave a new breath of life to coupe-decale."
Television host and hip hop producer, Ozone said,
"He had a natural charisma. He will remain a force for Ivorian and African music."
Also, several soccer stars including Didier Drogba, took to Instagram to share their grief.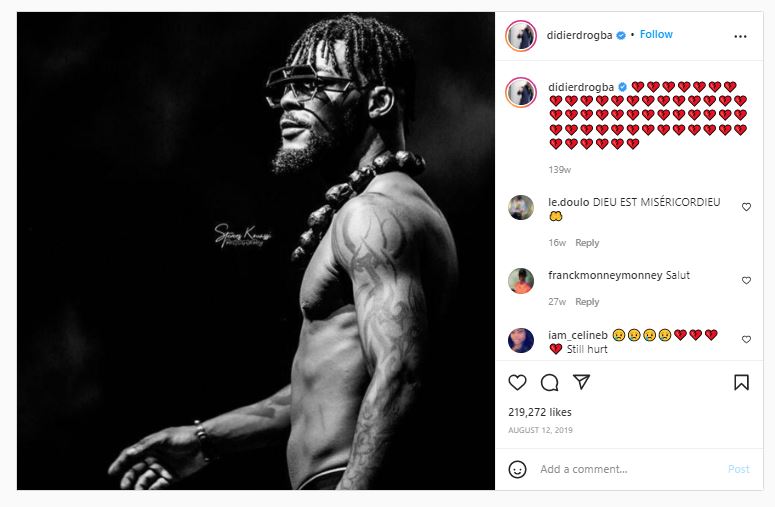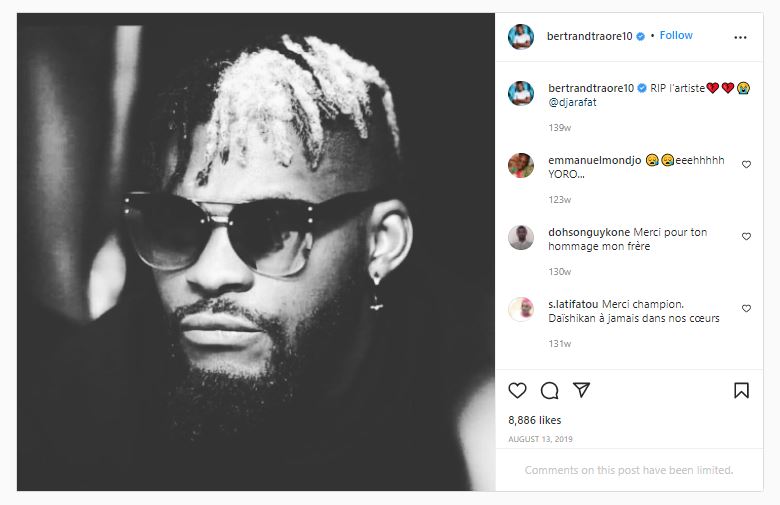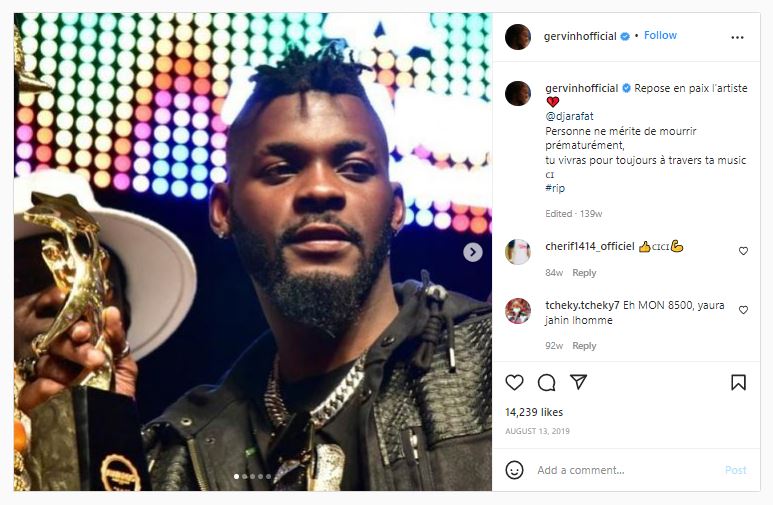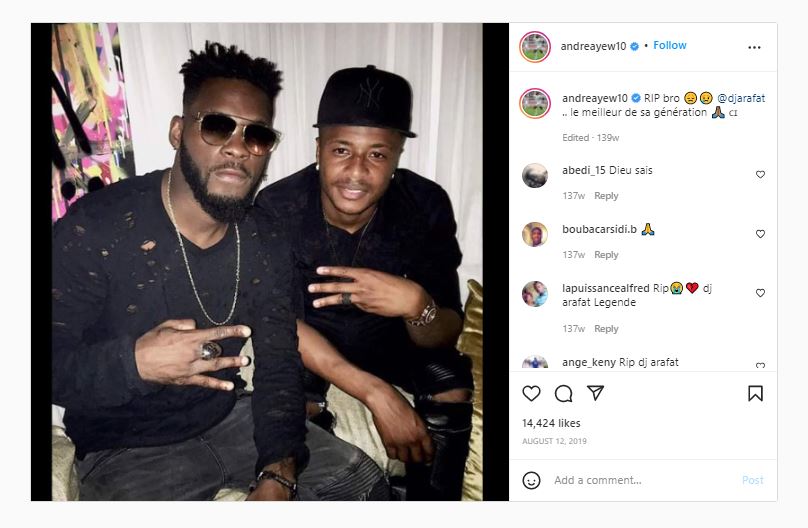 Top 10 hit songs by DJ Arafat
We at African Vibes also grieve the loss of DJ Arafat, one of Africa's finest young talents. His song 'Maplorly' made it to our top 10 favorite music videos of the week (August 2nd). However, moments of grief also provide a pause for reflection. Rather than dwell on the pain, we want to celebrate his life and keep his memory fresh. Thus, we want to use this time to reflect on his life and contributions to the music industry. To that effect, we compiled a list of his top ten songs.
Moto Moto
Sadly, this is one of DJ Arafat's last contributions to the music industry. Launched on May 10, 2019, this music video has over 4.6 million views on YouTube. The song follows his signature coupé-decalé. However, it also comes with its own dance step that mimics driving a motorbike. This is probably the song that best exemplifies the artist's love for motorcycle.
Dosabado
Dosabado is one of DJ Arafat's most successful songs to date. The club banger which was published on June 20, 2018, has over 5.6 million views on YouTube. It is hard to hear this song and not get on your feet. However, it also has a colorful and creative interplay of graphic effects.
Dangereux
This is street music that also gives you a glimpse of DJ Arafat's love for motorcycles. The video has a number of motorbike displays. The amount of people in the video also tells you how much people love him and his music. Consequently, it was hard for us to hold back our tears while watching this video. Released on April 10, 2018, the video has over 1.6 million views on YouTube.
Hômmage A Jonathan
DJ Arafat's love for motorcycles obviously did not start today. Hômmage A Jonathan is one his tracks as a young artist that has a sparing display of motorbikes. Published on December 6, 2012, the track has over 3.7 million views on YouTube. Notwithstanding his young age, Arafat was already showing lots of promise in rap and beats. You could easily predict his future success from this song.
Gbobolor
Football stars popularized the dance step of this song. However, you will also find lots of videos of people trying to replicate the dance step. It looks easy until you try it. Arafat's street videos always attract a large crowd showing you how much people appreciate his music. Published on March 13, 2015, this song already has over 6.9 million views on YouTube.
Je Veux Réaliser
DJ Arafat's great sense of fashion is always evident in his music. Released on August 23, 2018, this song has over 1.7 million views on YouTube. However, in addition to his fashion, Arafat always has cute dance steps to show off in his videos. The fast nature of his songs will always get you moving to the beat—whether you understand French or not.
Pandou Koule
This track was done under the Universal Music Africa label. Published on October 23, 2018, this song has over 1.2 million views on YouTube. It also has a couple of comic scenes that will bring a smile to your face. However, you could also try to replicate the energetic dance steps. One thing we noticed about DJ Arafat's street music videos is its gender neutrality.
Lékilé
Lékilé is a perfect fusion of traditional African culture and hip-hop. The song features cultural dancers with Arafat breaking in from time to time with rap. This is one of the songs that allow you to experience African culture from an unorthodox perspective. Published on March 7, 2019, the video already has 1.3 million views on YouTube. This song was also done under the Universal Music Africa label.
Naughty
Arafat also enjoyed a number of high-profile collaborations. However, one of his foremost was with Davido. Published on October 31, 2014, this track has over 6 million views on YouTube. This club banger has a bit of drama to it. The moves pulled by the dancers is also hard to ignore.
Touchin Body
Martins gets the help of DJ Arafat on this song. As usual, DJ Arafat brings his energy into this song with fast rap. Although this video was published on August 12, 2013, it exudes quality in editing and picture. This is probably the most successful song that featured Arafat with over 25 million views on YouTube.