Beyond the Ring: The Rock Gifts a Dream Home to a Zimbabwean UFC Fighter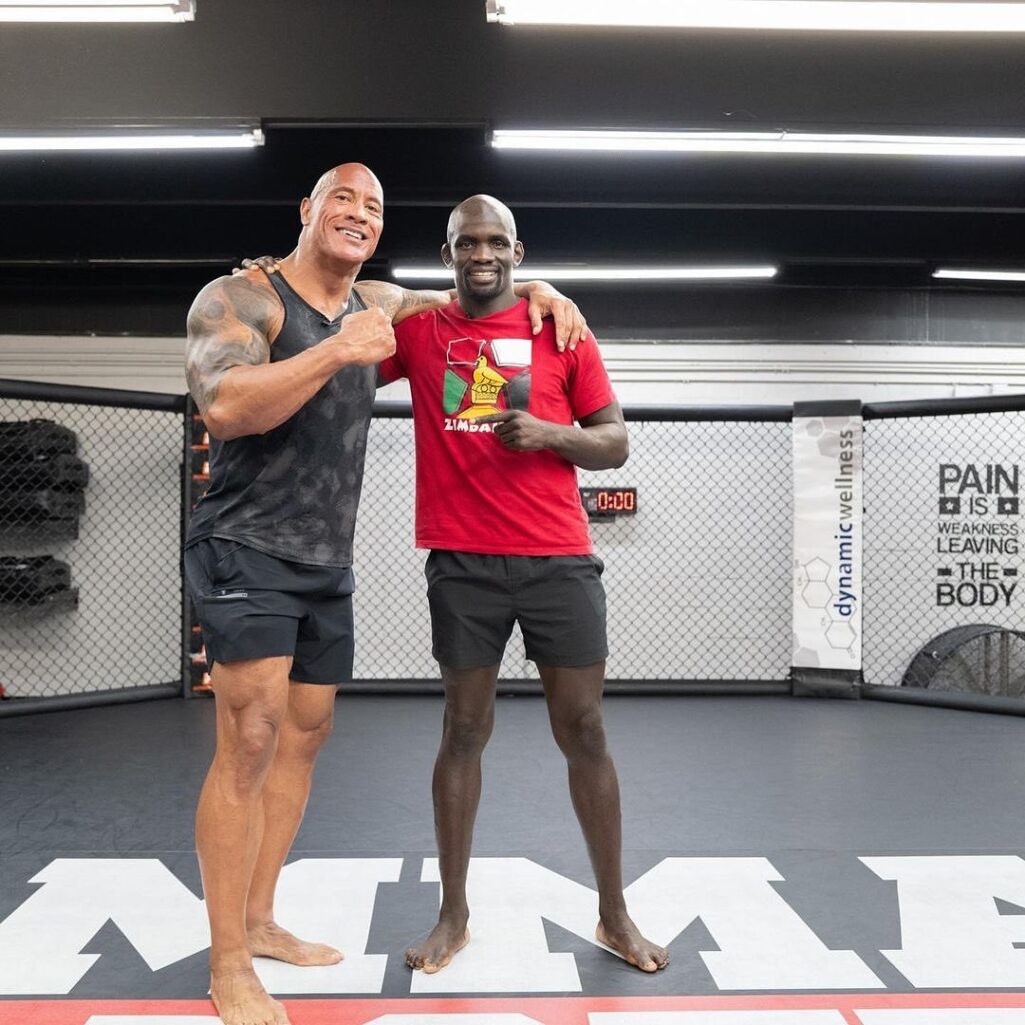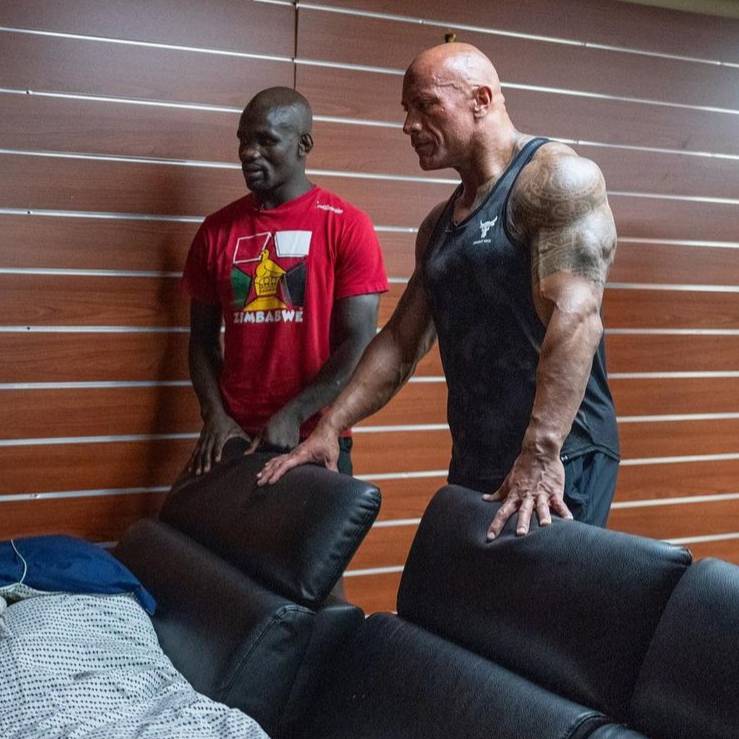 Dwayne "The Rock" Johnson is known for his generosity and his love of giving back to his community. In a recent act of kindness, Johnson surprised Zimbabwean UFC fighter Themba Gorimbo with a brand new home.
Gorimbo, who is originally from a small village in Zimbabwe, has been training for the UFC for over a decade. He has faced many challenges along the way, including financial hardship and a lack of support. But through it all, he has never given up on his dream of becoming a UFC champion.
ALSO READ: Dreamy Luxury: 5 Luxury Experiences That Will Make You Fall in Love with Africa
Johnson learned about Gorimbo's story through his foundation, the Dwayne Johnson Rock Foundation. The foundation is dedicated to helping children and families in need, and it was immediately inspired by Gorimbo's determination and perseverance.
Johnson decided to surprise Gorimbo with a new home as a way of showing his support and encouragement. He flew Gorimbo and his family to Los Angeles, where he presented them with the keys to their new house. Gorimbo was overwhelmed with emotion, and he thanked Johnson for his generosity.
"This is a dream come true," Gorimbo said. "I never thought I would have a house like this. I am so grateful to Dwayne Johnson for his kindness."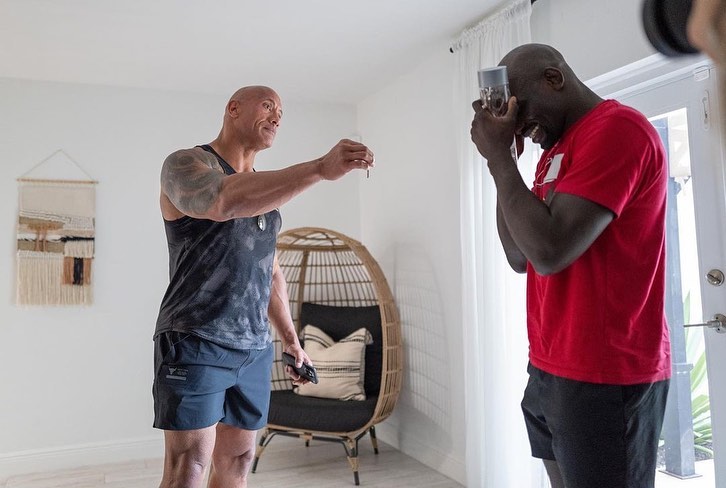 Johnson's act of kindness is a reminder that even the smallest act of generosity can make a big difference in someone's life. It is also a reminder that even when things are tough, we should never give up on our dreams.
ALSO READ: A Step-by-Step Guide to Establishing a Company in Ghana for International Investors and Local Entrepreneurs
In a recent video that has taken the internet by storm, The Rock is seen gifting a brand new house to a Zimbabwean UFC fighter, showcasing a remarkable act of kindness that transcends borders and brings hope to the world. This extraordinary gesture not only highlights the power of compassion but also sheds light on the inspiring journey of the recipient and the impact of such noble deeds.
A Gift of Dreams and Triumphs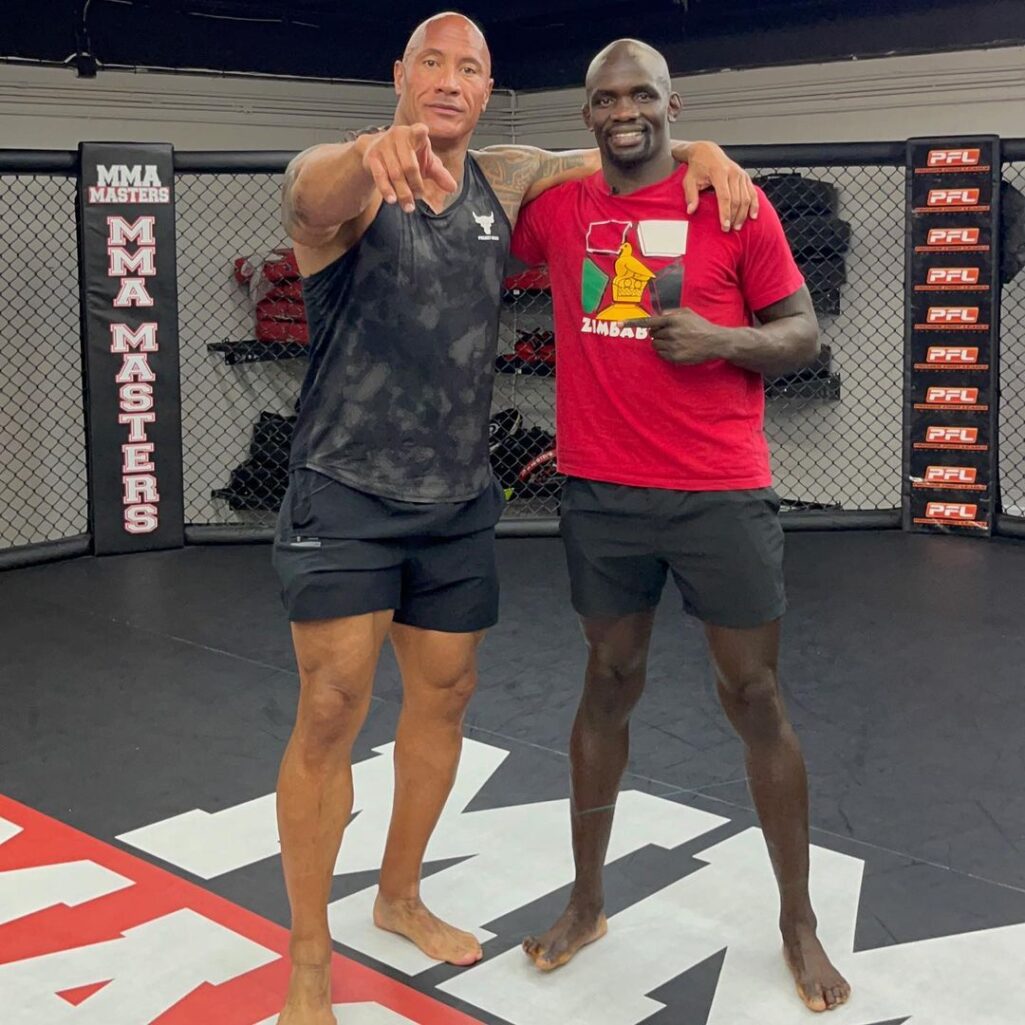 In an era where headlines are often dominated by stories of conflicts and controversies, Dwayne Johnson's act of benevolence serves as a breath of fresh air, reminding us that acts of kindness and generosity can change lives in profound ways. The video, which has garnered millions of views and shares across social media platforms, captures the moment when The Rock surprises the Zimbabwean UFC fighter with the keys to his new home. The expression of sheer astonishment and gratitude on the fighter's face is a testament to the magnitude of the gift he has received.
ALSO READ: Surviving your First Remote Interview As an Africa-Based Freelancer: Tips & Techniques
The UFC fighter, who hails from Zimbabwe, embodies the spirit of resilience and determination. His journey to success has been marked by countless challenges and sacrifices, as he rose through the ranks of mixed martial arts to earn his spot on the international stage. This heartwarming gesture from Dwayne Johnson not only provides him with a comfortable abode but also signifies recognition of his dedication and hard work. It's a reminder that dreams can come true, and triumphs are achievable through unwavering commitment.
The Rock's Legacy of Giving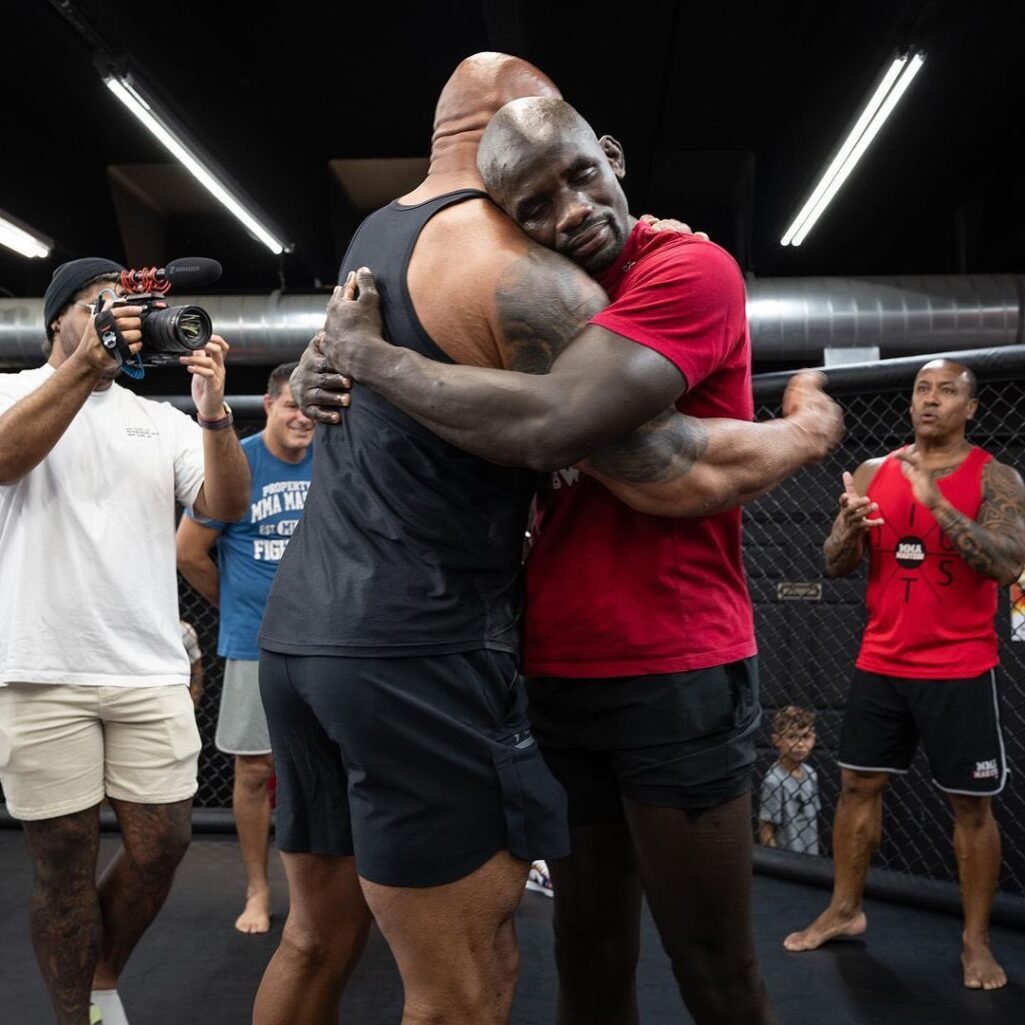 This isn't the first time Dwayne "The Rock" Johnson has displayed his generosity and compassion. Throughout his career, both in the wrestling world and in Hollywood, he has consistently shown a commitment to making a positive impact on the lives of others. From visiting children's hospitals to supporting various charitable initiatives, The Rock's legacy of giving back is as impressive as his on-screen feats.
ALSO READ: Francis Ngannou: From Working In Sand Mines To Inspiring Millions
The video of The Rock gifting a house to the Zimbabwean UFC fighter is yet another example of his philanthropic endeavors. It sheds light on the importance of using one's influence and resources to uplift those in need and inspire others to do the same. The Rock's actions send a powerful message to his fans and followers—that success is not only measured by personal achievements but also by the ability to create a ripple effect of goodness in the world.
Bridging Cultures and Inspiring Hope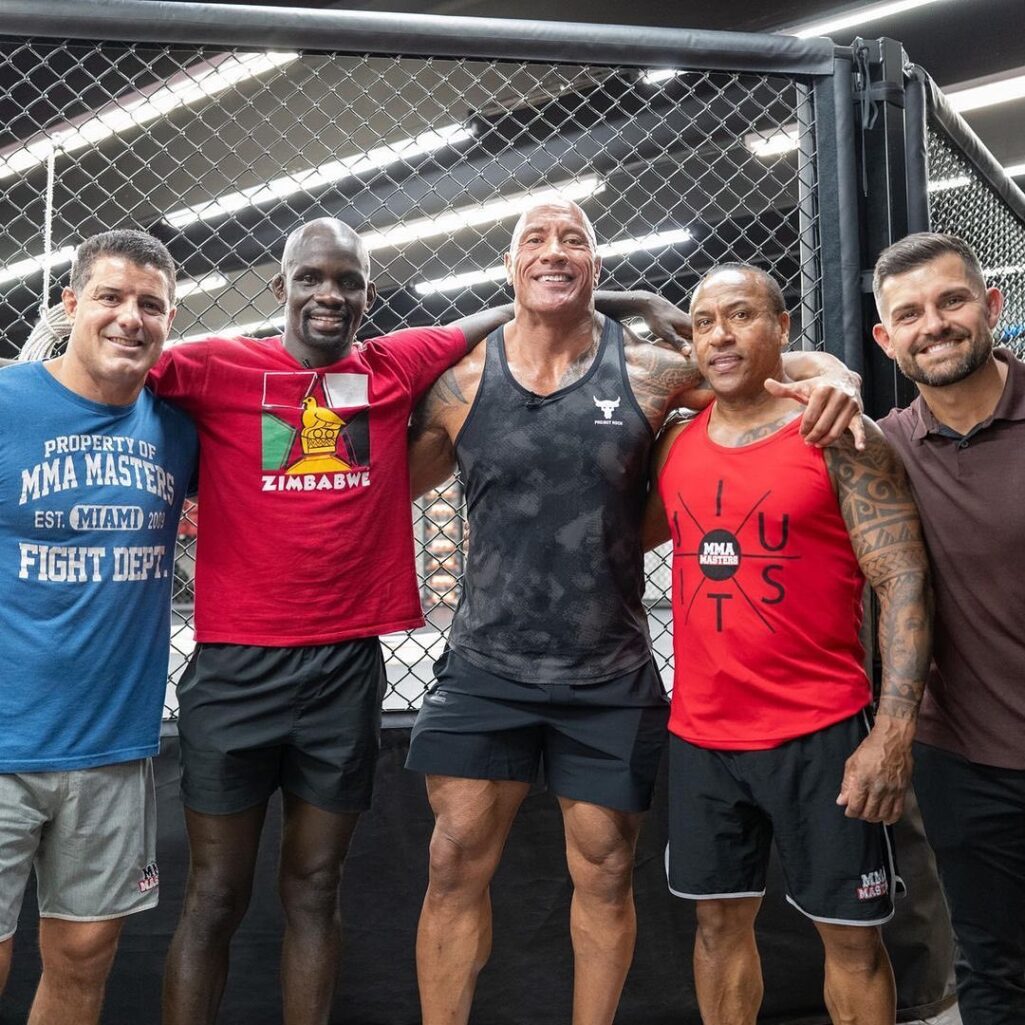 Beyond the confines of nationality, culture, and sport, this heartwarming story has struck a chord with people from all walks of life. It serves as a reminder that acts of kindness have the power to transcend boundaries and bring people together, united by a shared belief in the inherent goodness of humanity.
ALSO READ: 6 Day Cape to Addo Safari – Garden Route Small Group Tour from Cape Town
The Zimbabwean UFC fighter's journey is one that resonates with many—his struggles, triumphs, and ultimate success embody the universal human experience of overcoming obstacles and pursuing dreams. The Rock's gesture not only changes the trajectory of the fighter's life but also inspires individuals around the world to embrace compassion and kindness as guiding principles.