Top 10 African Countries on the Global Innovative Index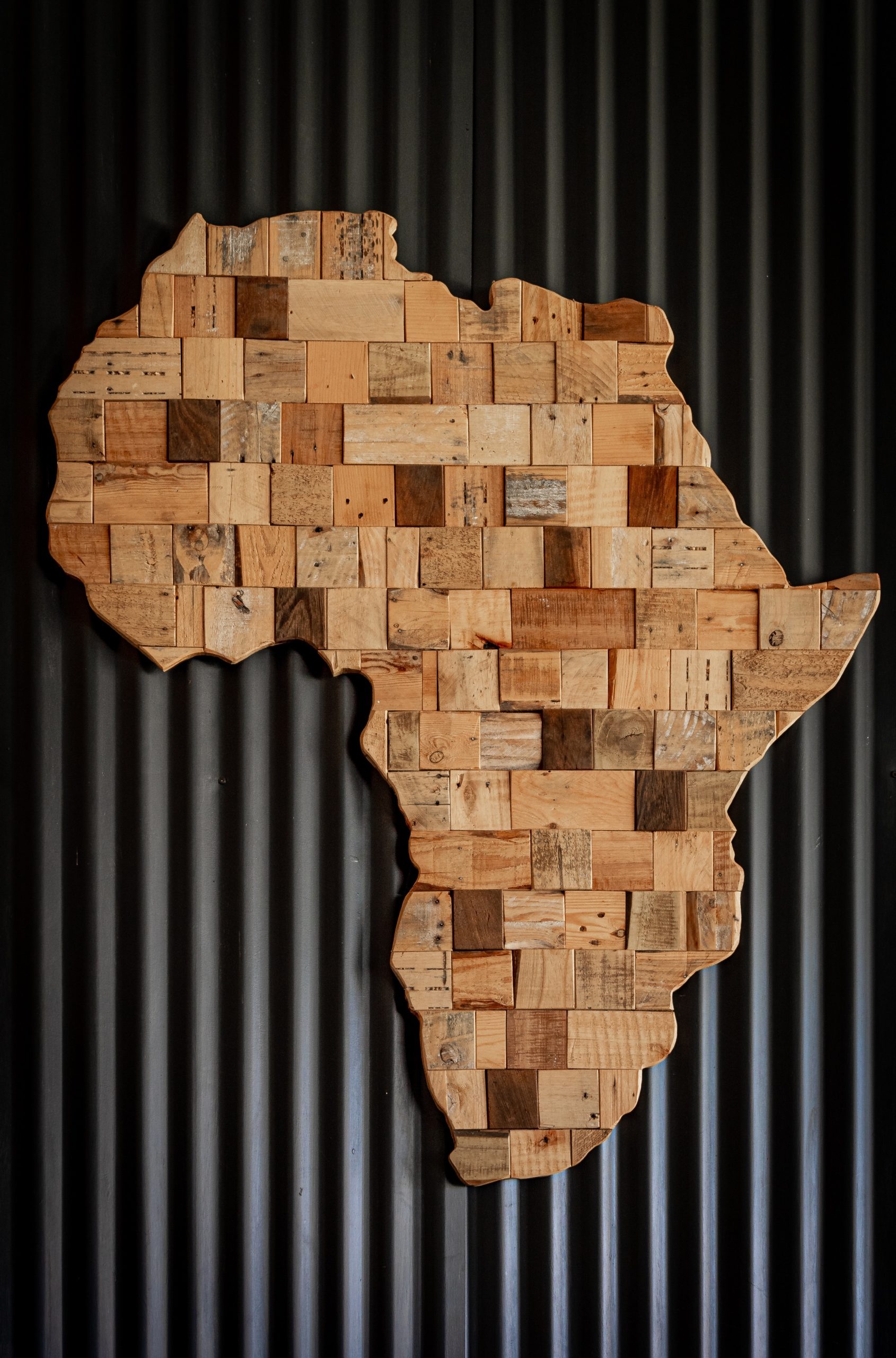 A famous bon mot said necessity is the mother of all inventions. African economies are increasingly becoming more and more innovative. The 2020 Global Innovative Index (GII) lists over 10 African countries for their innovations out of a total of 131 economies. Its September 2020 annual publication marked the 13th edition of the project. The latest publication is even more resourceful than previous ones. Three institutions, the World Intellectual Property Organization (WIPO), INSEAD, and Cornell University collectively co-publish the 2020 GII.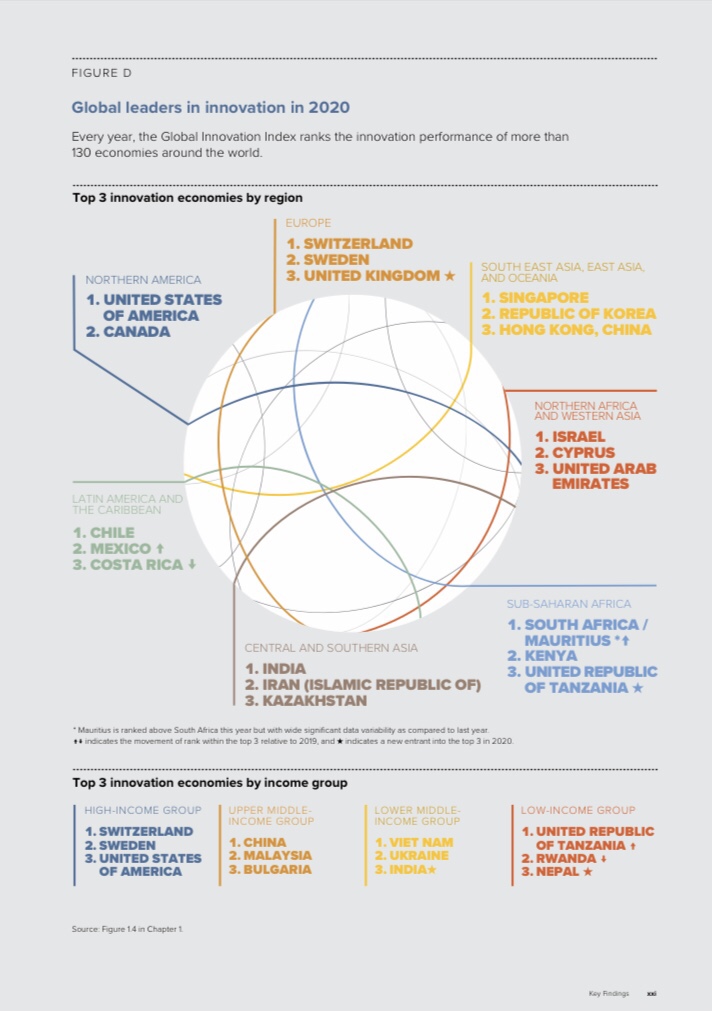 Innovation, the wheel that turns development and economic growth, is the focus of GII. The 2020 theme; who will finance innovation, reveals the big questions that need urgent answers concerning global development. One of the world's largest continents, Africa, is in the limelight for good reasons. With increased marketing and production abilities, rising living standards, and a huge consumer base, this attention is well deserved. However, global economies are experiencing a downfall. The Global Innovative Index data provides policymakers with a working document.
Highlight of previous Global Innovative Index data
In 2019, the GII centered on medical innovation for the benefit of worldwide healthcare. A medical crisis coincidentally broke out later in the year. Sadly, the COVID-19 pandemic dragged into 2020. Currently, the United States and Europe are battling to contain a second wave. Developing technologies like Artificial Intelligence (A.I.) and big data are the new focus to help the health sector. 
The 2020 Global Innovative Index suggests funding beyond the health sector. This is because economies have interconnecting parts. Governments, therefore, have the responsibility of supporting any failing sector. Thankfully, the world is collaborating on a large scale than ever seen before. 
The Global Innovation Ecosystem
The GII comprises seven well-planned aspects. Each aspect examines the progress of science, technology, and innovation in different economies. The areas in focus include:
Human Capital and Research: This is the study, and interrelation of human capital and social development. Furthermore, it investigates the resulting economic growth. 
Market Sophistication: Focuses on market awareness. This sophistication obviously helps markets stand out from their competition.
Business Sophistication: Being an important aspect of innovation, business sophistication particularly describes effective procedures in selling or buying products.
Institutions: One very important aspect is the institution. Since they provide a good environment for research and study, they are necessary for development.
Infrastructure: Experiments that promote innovation are only possible through good infrastructures. Consequently, economies are constantly investing in this aspect.   
Knowledge and Technology output: Technological advancements contribute majorly to innovative ranking.
Creative output: This, in broad terms, relates to the design and creative ability of an economy. Developing regions really consider it important.
Hope for the African Economy
Is there hope for African economies? Certainly! With a large population and a huge workforce, Africa is the next big thing. Switzerland bagged the world's most innovative economy. But Mauritius, an African country, made the top 60 list. Also, other African countries made the top 80, top 100, and top 120. 
Africa has constantly faced health challenges. Despite these, the continent ranks high in tackling health challenges. This is evident in the rising number of African innovations, start-ups, and funding. Below is a list of the top 10 African countries in the Global Innovative Index.
Top 10 list
Mauritius

The Eastern African country was formed from years of tectonic and meteorological activities. The country is located in the Indian Ocean and has numerous beautiful beaches, lagoons, and reefs. For this reason, tourism is a strong part of its economy. Apart from eye-catchy sceneries, Mauritius has innovations promoting business and entrepreneurship events. Competitive events like this are organized through collaborative efforts between its government and international institutions. This put the country in position 52 (top 60) of the GII economies.

South Africa

Obviously the best-performing country in Southern Africa. Also, South Africa's government has a history of innovative and economy-improving activities. According to BriterBridges, South Africa's economy is gaining massive innovative grounds. Broadly, this covers digitizing health, streaming and gaming services, solid waste management, as well as e-commerce. A variety of training and acquisition of software and equipment, are also innovative steps by the government. Thus, for this African economy, ranking 60th is well deserved. 

South African innovation from 1996 to 2016

Tunisia

This North African country settled in position 65. BriterBridges ranks Tunisia's economy high in digitizing health and education ventures.

Morocco

Morocco came in at position 75. With the ravaging COVID-19 pandemic, the mask invention by three Moroccans under Lepsy paramedical company was vital. The country also came up with several inventions to contain the virus. As of 2016, big steps to cut down environmental pollution put renewable energy into focus. According to the World Bank, all the above would help climate change, provide clean energy, and improve the environment.

Kenya

Kenya's technological research and output have been rewarding. The East African nation ranked 86 on the Global Innovative Index list. In recent years, Kenya has developed numerous inventions to boost its global standing. BriterBridges ranks this economy high in digitizing health services, solid waste management, online streaming and gaming, e-commerce, and education ventures.  A reputable Kenyan magazine equally testifies to the creativity of the Eastern African country.

United Republic of Tanzania

From the creation of Tanzania's University of Dodoma to its innovative programs, the United Republic of Tanzania is making major moves. These innovative steps put the country in position 88 of the GII. BriterBridges ranks this economy considerably high in education ventures.

Botswana

The Botswana Innovation Hub introduced funding and innovations towards ICT development. This is to encourage the surge in online activities. This dynamic is also helping the country to deal with the COVID-19 pandemic.

Rwanda

Like Kenya, Rwanda is massively promoting Information and Communication Technologies. It successfully launched its RWASAT-1 satellite and hosted several innovations in 2019. Partnering with technology giants across the globe made this possible. Rwanda made it to the top 100 on the list. BriterBridges ranks the economy high in e-commerce.

Egypt

It is important to realize that pyramids and hieroglyphics are not the last Egyptian inventions. Egyptians are also thought to be the originators of irrigation, the sickle, and a style of calendar. At GII position 96, the country is making outstanding efforts in building institutions and infrastructure to support its innovation. BriterBridges ranks the economy high in digitizing health and e-commerce, and moderately in solid waste management. 

Namibia

Completing the top 10 African countries on the 2020 Global Innovative Index list is Namibia on position 104. Notwithstanding, the innovations of this African economy matched those listed above. The Namibia Business Innovation Institute, for example, expressly partakes in research, entrepreneurship, and marketplace development. 
Summary
In the 2020 GII list, the first African country ranked at position 52. In light of this, innovation in Africa requires more attention. Consequently, this data brings a good feeling and shows that good times are ahead. It clearly shows that African economies are making serious progress. Perhaps, the continent would produce countries that would join developed economies in due time. However, consistency at increasing innovative efforts might just be the key.