10 African Inventions Taking The World By Storm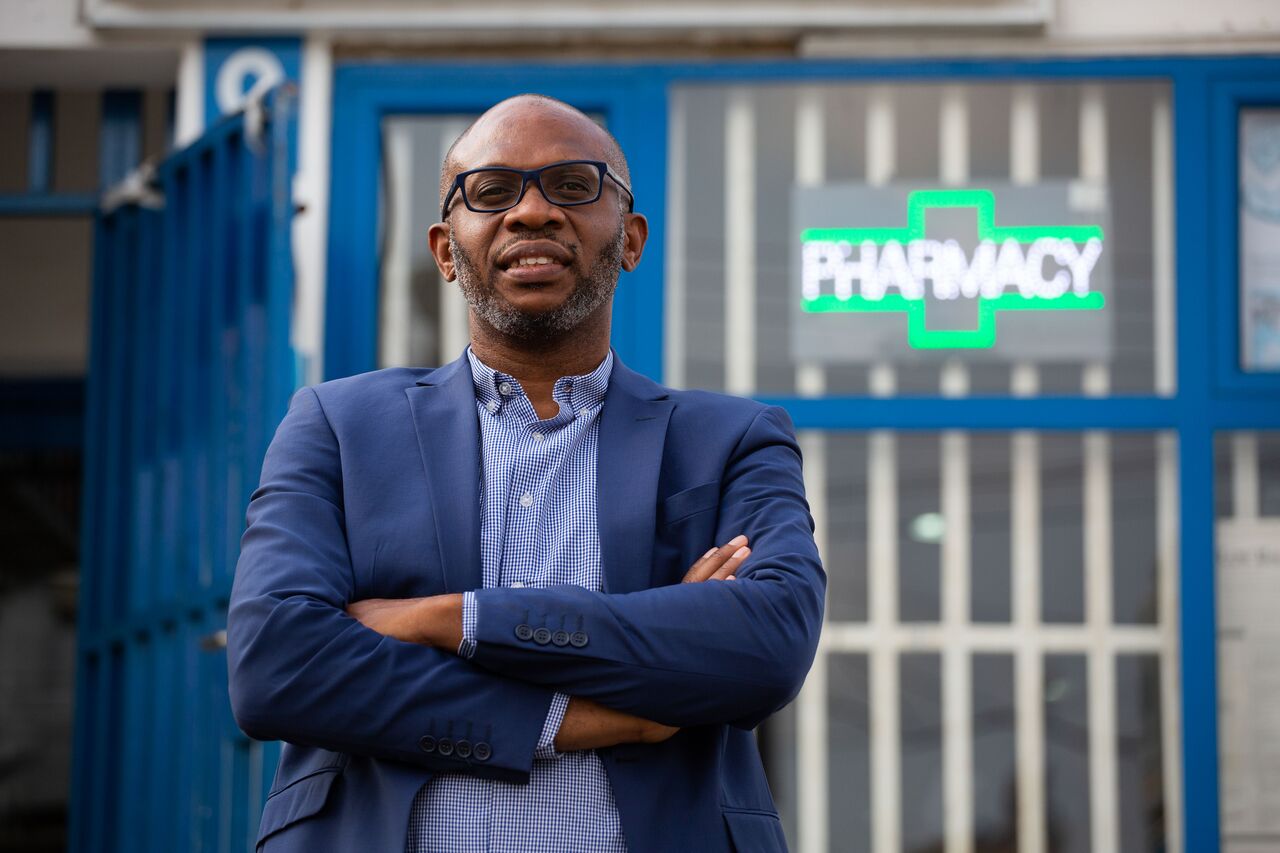 According to polls, 80% of Africans view entrepreneurship as a good career opportunity. Subsequently, this view has accelerated the emergence of several African inventions. In the past few years, we have seen numerous solutions to problems Africa has faced for decades. Also, most of these solutions solve challenges in the continent while raising revenue. By building on simple yet powerful ideas, Africans have proven that they can sustain themselves. Therefore, we want to examine 10 African inventions and evaluate their impact. 
African Inventions Solving Health Problems 
Matibabu is a Swahili word that means treatment. Brian Gitta, a 26-year-old Ugandan, developed the concept. His idea was to detect malaria infections using laser technology. Matibabu works with prediction algorithms technology that is incorporated in a mobile app. Then, data is collected that enables the team to inform people about their current health conditions. So far, Matibabu has hit immense success and is eyeing better diagnosis technologies. The founder, Brian Gitta, won TechCon 2013 and Africa Prize for Engineering Innovation in 2018 for his ingenuity.
Access to chronic illness medicine is a tussle in most African nations. However, one South African known as Neo Hutiri dared to think. The idea of Pelebox smart lockers is to make the delivery of medication efficient. Boxes based on a digital lock system are situated in strategic areas and stocked with drugs, which patients access by dialing in an OTP. The OTP (one-time-password) makes it a safe retrieval. Consequently, this African invention has won prestigious awards such as the Africa Prize for Engineering Innovation in 2019.
Non-communicable diseases such as cancer, diabetes, cardiovascular diseases, or hypertension are a massive threat in Africa. Furthermore, poor diagnosis and treatment infrastructure elevates the threat and reduces the chances of survival. However, WellNewMe alleviates this threat in a creative way. The brain behind this revolutionary African invention is Dr. Obi Igbokwe from Nigeria. WellNewMe has a platform where users can submit their lifestyle habits. Then, a prediction algorithm will analyze and advise on possible health risks.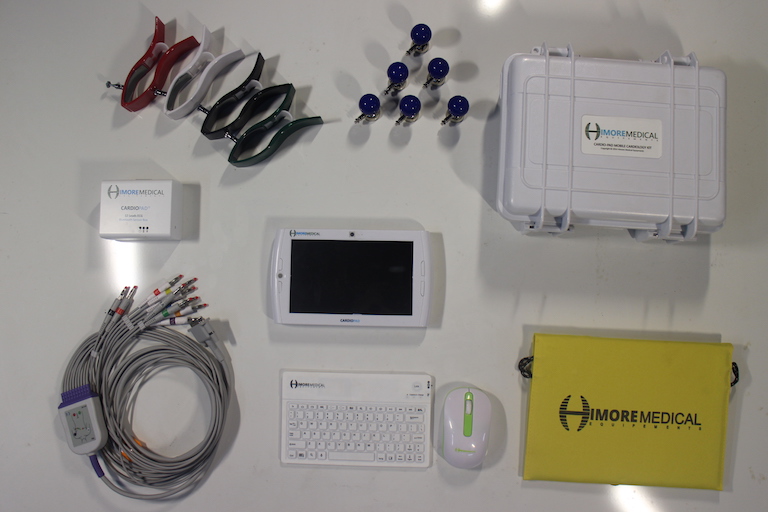 Arthur Zang is a Cameroonian IT engineer behind this mind-blowing invention. Cardiopad is a device that allows health-care workers to send cardiac test results to heart specialists via mobile phones. The electrocardiogram results are transmitted to cardiologists, who then advise on the best course of action. This medical tablet/iPad device fills the gap in rural healthcare in most African nations. In 2016, Arthur won the African engineering award and was named 30 under 30 by TIME magazine in 2014.
African Inventions Solving Food Insecurity and Water Problems 
The idea of collecting clean, safe water from air sounds magical—hence the name Majik Water. Initially, Beth Koigi, together with two other co-founders, started this project in a laboratory before scaling it for application. It works by condensing moisture through a series of steps into the water. The water is then filtered with activated carbon for safe drinking. Consequently, Majik Water helps families in rural Kenya get access to clean drinking water. More than once, Majik has been nominated in several award ceremonies and won a couple. For instance, they won the €15,000 first prize at EDF Pulse Africa awards in 2017.
The biggest challenge to farmers is middlemen who benefit economically at the expense of the farmers. Luckily, M-Farm is a solution to this problem. It's a Kenyan text-based service that sends farmers current pricing information on their products. Consequently, Farmers receive this information by texting #20255. This service is improving progressively and plans to bring in more products. For instance, they will soon be releasing a guide on planting crops and reaching optimum production. M-Farm's origin dates back to 2010 and is the brainchild of Jamila Abass.
VMG maximizes the use of farming land by the application of vertical farming made by hand from wood. Paul Matovu developed this innovative idea from Kampala, Uganda. One unit has the potential to house 200 plants to maturity. VMG works best in urban settings with very few farming lands. VMG won the UniTED Student Social Impact Award in 2016 and YouthActionNet Global Fellowship in 2017, and a few others.
Other Top African Inventions
A high school kid had an idea to create a product that would substitute a bath owing to lack of access to clean water. His name is Ludwick Marishane, and he is the founder of DryBath—a bath-substituting antibacterial and biodegradable skin gel. DryBath is the first of its kind in the world. Thanks to DryBath, Ludwick won the Global Student Entrepreneurship Award (GSEA) two times in a row. This young South African entrepreneur was part of 30 under 30 by TIME in 2013.
Housing is a challenge to most African citizens. However, Smart Havens Africa is on a mission to fix this with affordable housing solutions. Anne Rweyora, a Ugandan national, thought best to rely on innovative building technologies to help women primarily own homes. Their customers are required to fill out a form and commit to a payment plan. Additionally, SHA has a program where well-wishers can donate to help them subsidize their costs much more.
MeQasa is another real estate platform that enables its users to rent, buy, and sell properties in Ghana. MeQasa transforms the conventional real estate model into a seamless and effective process. Most of the work is done online via apps cuts the time and resources needed when sourcing for apartments. Kelvin Nyame founded MeQasa in 2013, and it has progressively transformed lives in Ghana. Consequently, MeQasa is the recipient of numerous award nominations for its impact in the real estate space.
Creating the Africa We Want Now
The phrase 'the Africa we want' is quite common on the continent. In many ways, Africans want to be self-reliant. Thus, the AU's Agenda 2063: The Africa We Want has this as the primary vision. This vision is achievable and brilliant African innovators are already edging us closer to that goal. Ultimately, we are optimistic that more African inventions are in their incubation stages—and need good government policies to thrive. Which of the innovations is your favorite? Share your thoughts in the comment box below.