10 African Clothing Brands To Follow On Instagram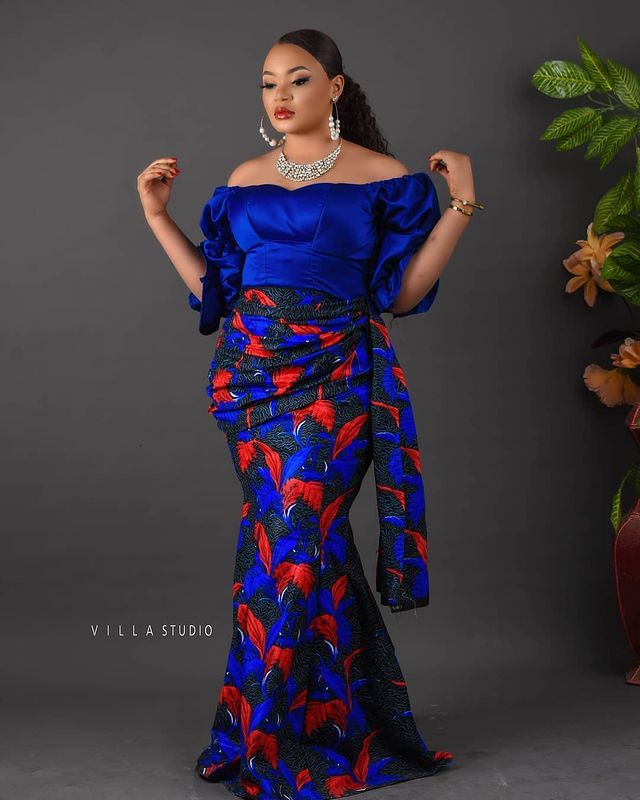 There is a reason why top brands spend hundreds of thousands of dollars promoting their products. It is because people are often swayed by what is constantly in front of their eyes. African designers, make some of the most fashionable clothes. Today, African clothing brands are so influential that they are creating their own trends rather than just following. However, the lack of robust and extensive advertising is making it difficult for them to get the size of an audience that will equal the beauty of the industry.
Thankfully, some brands are taking it upon themselves to promote African fashion. On all social media platforms, these brands are promoting designs for weddings, casual wear, office wear, and so on. Below are some of the big names that you should check when you are searching for African prints. If there is any brand that you think deserves to be on this list, feel free to let us know in the comment box below. 
Arabic culture has a strong influence on the fashion style in some regions of Ethiopia. This brand brilliantly combines the Islamic religious clothing dignity with contemporary style. Comprising mainly of long dresses, the brand seeks to embrace the African curves perfectly without being too expository. Satin and African cotton are the main materials used in the clothes which are often hand-stitched, then embodied with unique patterns as per customer requirements. The company has been around since the start of the year 2012 and has made a name in the online domain.
If perfection had a brand, this would be it. Founded in the year 2008 by a contemporary African couture enthusiast, it not only offers style but also comfort and uniqueness. The idea behind the brand was to market African fashion and style abroad. The brand offers a wide range of designs it would be almost impossible to have an outfit match another (unless upon request). They boast of a large following by big names such as Fashion week UK and Kenyan contemporary musician Akothee.
This page boasts of one of the largest Ankara collection on Instagram. Founded in DRC in 2007, the brand also offers the sale of plain fabric for individual use. The pieces they offer are uniquely African and their ideas are as diverse as it gets. With the exposure they have and the numerous ideas, the brand is sure to make more rounds across the fashion globe.
This page displays designs that should be on all tailors' catalogs. From shorts to lengthy dresses all the way down to children's designs, the page has it all. Elegance and perfection are some of the qualities this African Clothing brand promise. You are sure to be wowed by the blends of fabric and hemlines of the pieces on display. Also, the page offers advice on body types so that you never go wrong when looking for inspiration. In addition, their brand offers ideas for contemporary African clothing for both young and old.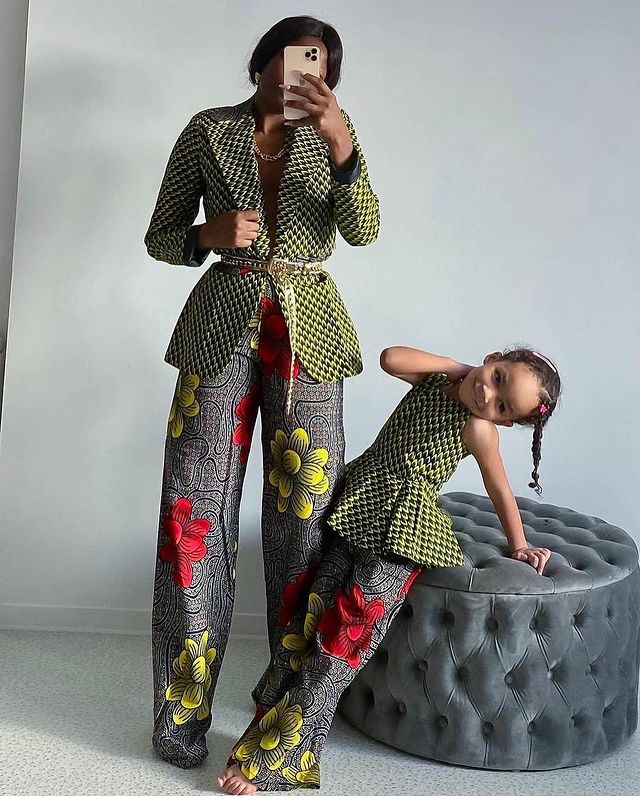 If you are looking for a one-stop brand for African fashion, StyleVitae is your best bet. They appeal to both young and old fashion lovers who want to get fashion inspiration. If you want to always be in the know of the latest trends in Nigerian fashion, this brand is a must follow. Celebrities are always popping up on the page everyday rocking some of the best African designs.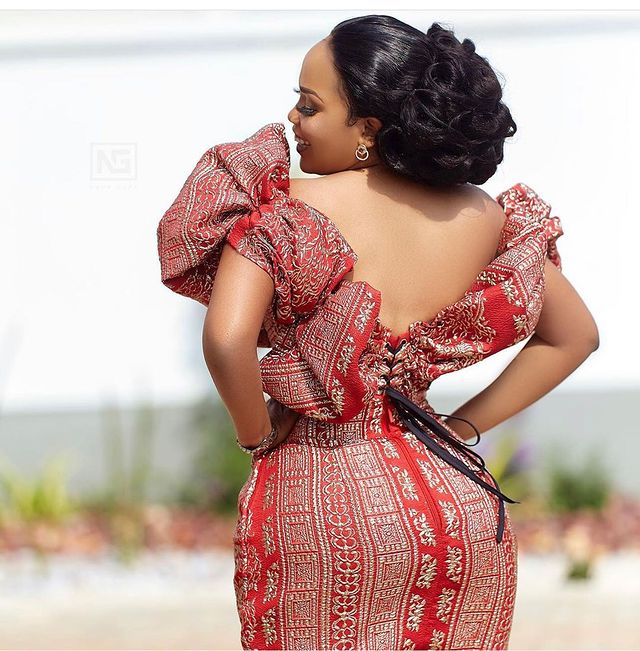 True to its name, the brand offers everything African; dresses, designs, art, and culture. They have the whole of Africa at your scrolling space. You need not look for other pages once you land on this page since they offer extensive styles made of different fabrics. From their unique prints to colors bursting with African greatness, you are more than sure to get a few ideas for your next outfit.
You can never go wrong with Ankara, whether in the heat or rain. Ankarazone is not afraid to stand out with out-of-the-box designs that some may consider too outlandish. Also, the brand showcase unpopular Africa products like swimsuits and lingerie. Afrocentric lovers now have more reasons to show off their melanin. One thing is clear, they must be doing something special to attract the attention of fashionistas around the continent.
Asoebi designs are meant for various occasions. That was the idea behind their creation. This African clothing brand provides numerous designs fit for emphasizing the curves of an African woman. Concurrently, they offer a wide variety of lace options to go along with the amazing Ankara fabric. The selling point for their brand is their attention to the African curves. Hamisa Mobetto, a top female influencer in Tanzania, has donned some of their creations. Instead of just standing out, go the extra mile and stun in their better than average creations. In addition to their designs, they also post designs from their fans.
Photo Credit: @stanlophotography
One of the leading African clothing brands has to be Asoebiella. The style associated with Asoebiella speaks for itself. Exclusiveness is all the brand offers. The fabrics they use are indigenous to Nigeria and the Congolese. Asoebiella is one of the top designers for Ankara and a mix of lace. Also, cultural heritage is their selling point as they strive to make Ankara an international brand. Their contemporary African designs are worn not only on the continent but also abroad. Prolific actresses like Ini Edo is one of the celebrities that endorse this brand.
This Nigerian brand promoting wedding designs is literally the best you can find on the continent. They deal mostly in wedding attire, gowns, suits, and exclusive designs based on customer requirements. Most Nigerian celebrities including Yemi Alade follow them. Also, they have a long list of prominent weddings they have been privileged to dress. If you want a wedding or an event that will make headlines on top blogs, do not hesitate to contact them. 
Conclusion
There you have it, African clothing brands you need to follow religiously to maintain your A-game in African fashion. Irrespective of the country you reside, you have every reason to flaunt African fashion. Whether you are going for a party, a picnic, or simply want to stun in your place of work, these brands will walk you through the trends. So, which of the brands inspire you the most? Share your thoughts in the comment box below.