These 20 Stunning Airbnb Homes Will Change The Way You Experience Nigeria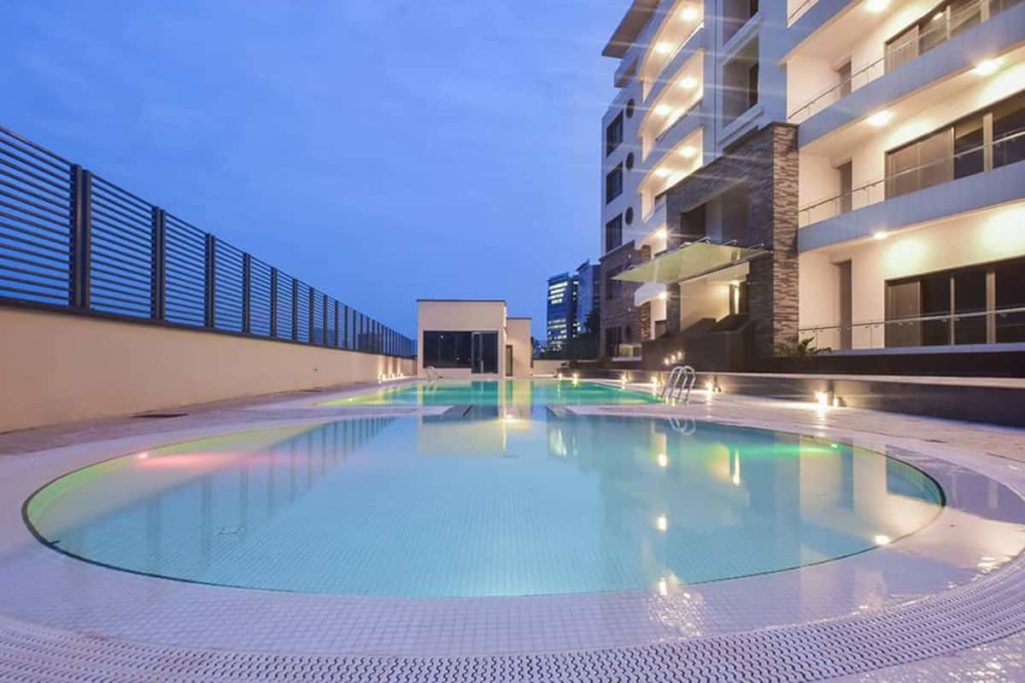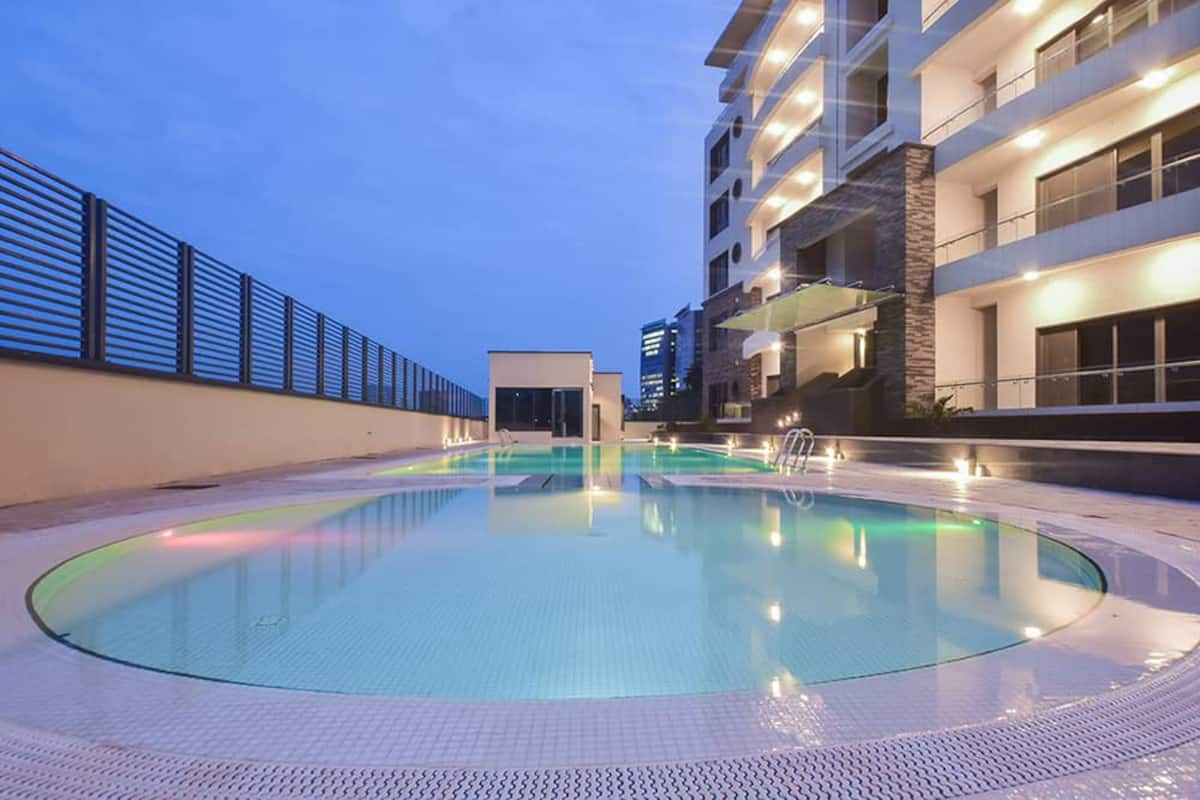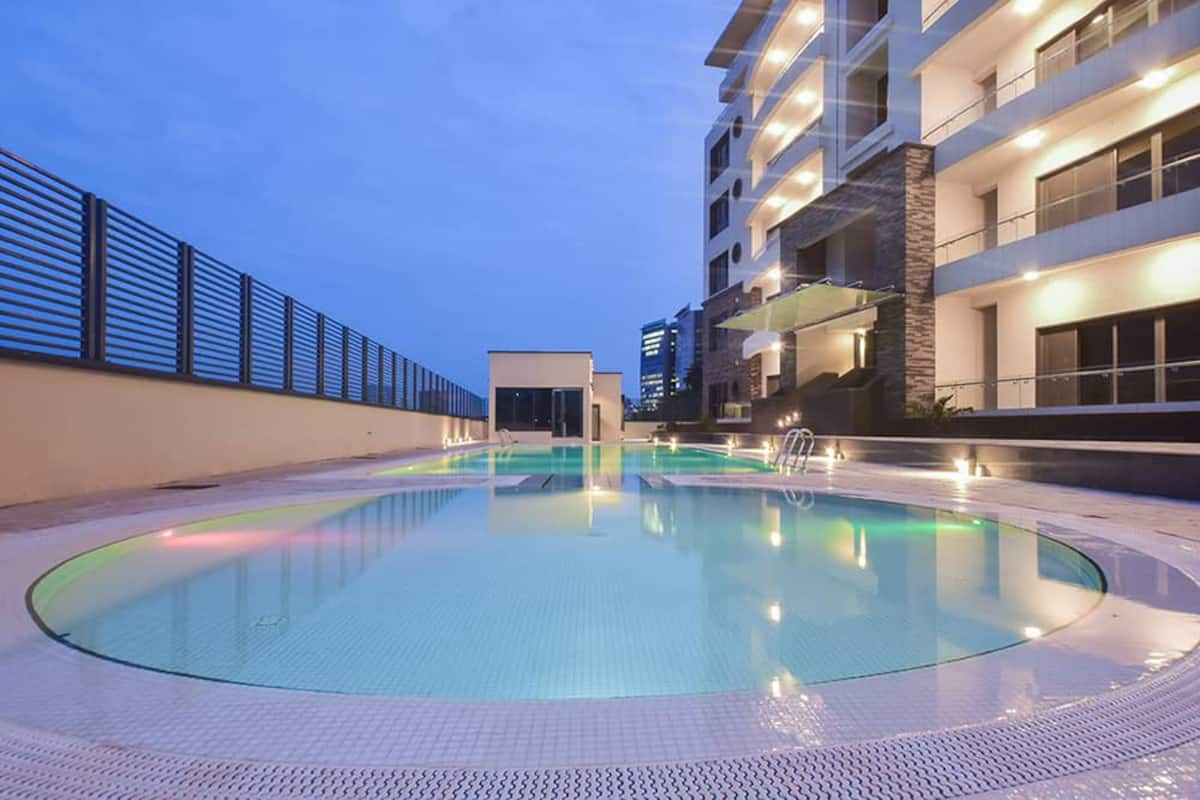 Are the stresses of life getting you down? Perhaps, you need a break from the daily routine. Experts agree that holidays boost our mental and physical health. However, the quality of your holiday hinges on the accommodation that you choose. It is important to feel safe, secure, and to have pleasant surroundings. The question is whether a hotel stay is preferable to an Airbnb home. Here are some pros and cons to consider.
Is Airbnb available in Africa?
In 2007, two hosts welcomed three guests to their home in San Francisco. That was how Airbnb was born. by the next decade, the service had spread to virtually all parts of the globe with no fewer than 4 million hosts welcoming 1 billion guests. It took a while for African countries to come on board. However, as soon as they did, Africa Airbnb homes became the fastest-growing market across the globe.
In 2018, Airbnb revealed that at least 3.5 million guests have arrived at Airbnb homes across Africa. Also, Airbnb homes listings across Africa have grown to over 130,000. Three locations in Africa namely Mozambique, Ghana, and Nigeria were listed among Airbnb homes' fastest-growing countries in 2018.
Other African countries with a rising number of Airbnb homes were Rwanda, South Africa, and Kenya. Out of all the African countries on the list, Nigeria had the highest growth in guest arrivals at 213%. Ghana and Mozambique came a distant second and third at 141% and 136%. So, why are so many guests heading to Airbnb homes in Nigeria? You are about to find out.

Is an Airbnb home better than a Hotel?
Generally, Airbnb homes offer more space than hotel rooms. Many come with a living area and kitchen features that hotels do not offer. If you are the type that loves cooking your own meals, Airbnb homes will offer you the freedom to do so. This is critical for those with special diet needs visiting a destination for the first time. Drawing the comparison, renowned Indian actor Milind Soman said,
''When I'm traveling, I don't like hotels that much because the spaces they have are really small. So, I look for a homestay or an Airbnb property which is large enough where you could just stretch out to do your thing.''
ALSO READ: 15 Jaw-Dropping Airbnb Homes In Nairobi
Another advantage of an Airbnb home is that you get to experience life in a local neighborhood. In addition, the rates are lower than hotel rates, especially if you are looking to stay for an extended period of time. Nevertheless, Airbnb homes have their own share of troubles. One of them is that they are not always centrally located. Also, the check-in process may be complex.
Airbnb Homes in Nigeria
Airbnb started running a feasibility study in Nigeria in 2014. However, the platform saw its biggest growth in the number of Airbnb homes in 2019. The coming of Airbnb services soon led to the emergence of hybrid homes across the nation, particularly in commercial cities. A lot of people and agencies now build homes that they don't put up for rent. Rather, they list them on Airbnb.
Many consider building Airbnb homes more lucrative than building commercial homes. Firstly, they earn in foreign currency which tends to pay more compared to renting homes locally. Also, by not renting their homes, they avoid the frequent interchange between landowners and tenants on non-payment of rent. Across Africa, Nigerian Airbnb homes are among the most stunning.
When next you visit Nigeria, why not check out one of the Airbnbs homes in the country? It will give you a fresh perspective of this vibrant destination. Here are 20 of the best Airbnb homes in Nigeria. The prices indicated are based on the prevailing rates at the time of writing and are subject to change without prior notice.
#1. Exquisite Penthouse Eko Atlantic City, Lagos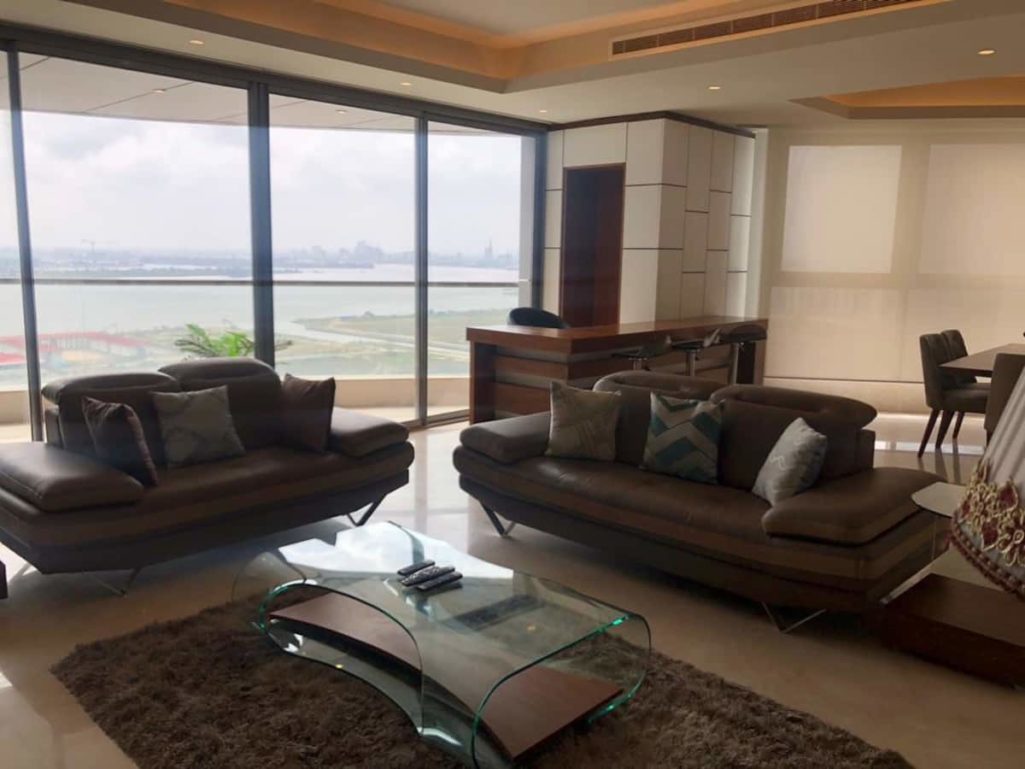 Why not book a stay in an upscale area of Lagos? The Luxury Penthouse offers an unmatched view of Eko Atlantic right from the sitting room. Both short-stay and long-stays are possible, and the bedrooms all have ensuite bathrooms.
Number of bedrooms: 3
Amenities: Swimming pool, WIFI, TV, Dryer, Gym, Hot tub, Washer
Rate: $500.00 per night
#2. Nicotel Apartment, Abuja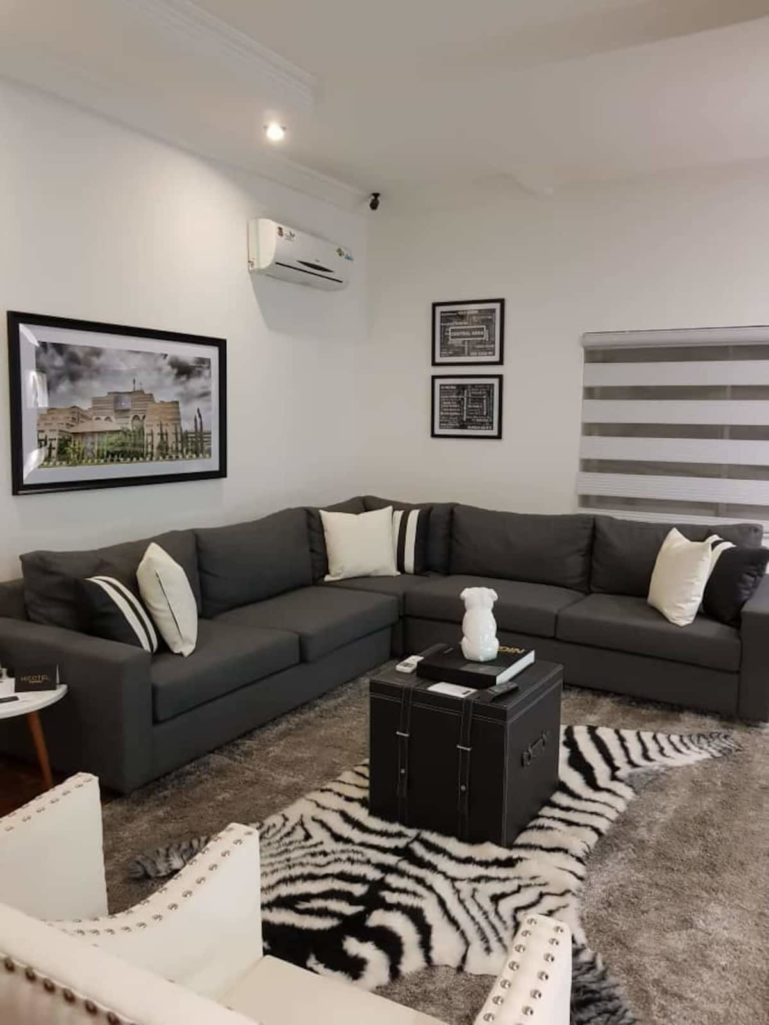 This stunning apartment not only offers privacy and serenity but it also comes with 24-hour service from dedicated household staff. Best of all it is spacious, hence, perfect for a family holiday or reunion.
Number of bedrooms: 7
Amenities: WIFI, Washer, patio, and bathtub
Rate: $500.00 per night
ALSO READ: Ghana's Tourism Efforts Pay Off As Chance The Rapper Leads American Celebrities To Return To Ghana
#3. A Luxurious and Relaxing Villa in the City, Abuja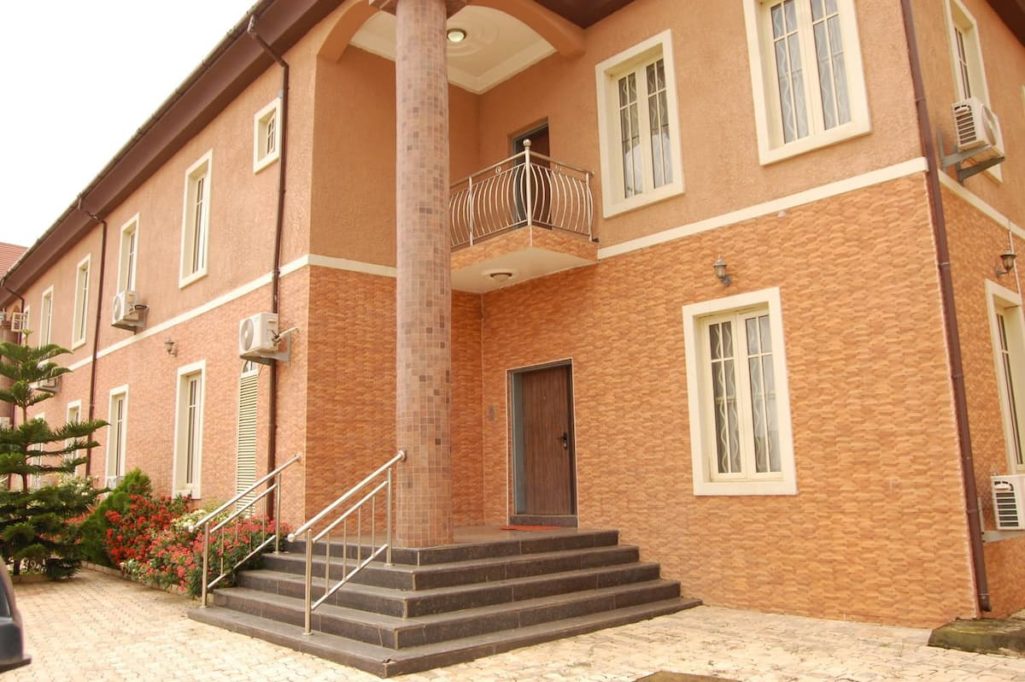 Here is an opportunity for you to have the best of both worlds; an Airbnb that is close to the excitement of the city and one that also offers peace and quiet in the evenings. This villa is in close proximity to all the city's buzz but still offers enough calm for a perfect retreat.
Number of bedrooms: 5
Amenities: Swimming pool, ping-pong table, indoor Jacuzzi
Rate:  $449.00 per night
#4. Eko Pearl Penthouse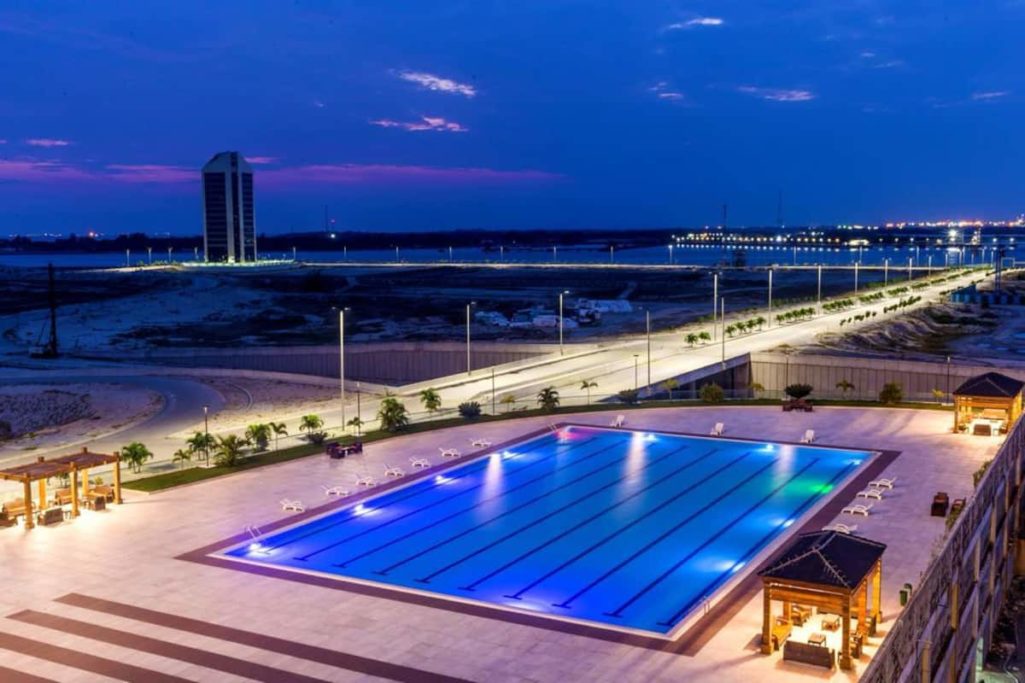 Yearning for a fancy hideaway in a penthouse with picture-perfect marine views? Eko Atlantic home apartment offers the creme de la creme in luxury Airbnb homes. The interiors are exquisitely designed and there is an adult and children's pool in the complex.
Number of bedrooms: 3
Amenities: Dishwasher, extractor hood, swimming pool, WIFI, balconies, daily housekeeping.
Rate: $525.00 per night
 #5. Topnotch Luxury Condo, Lagos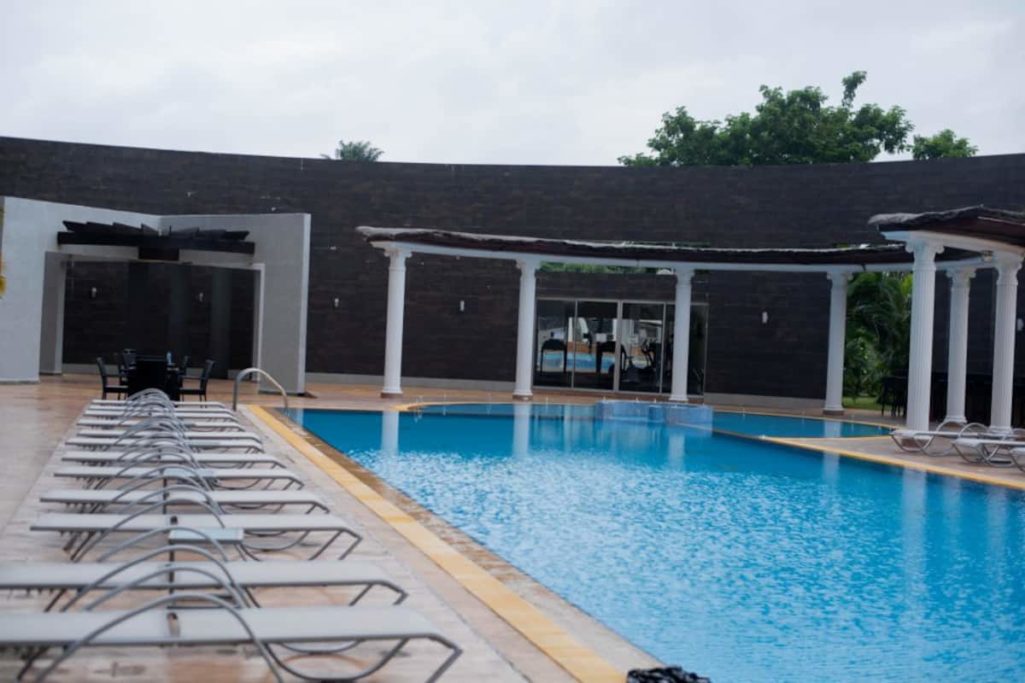 Experience the holiday of your dreams when you stay at this art-deco condo located in the heart of Ikoyi. Shopping and business areas are just around the corner and Victoria Island is a short distance away.
Number of bedrooms: 3
Amenities: WIFI, Air conditioning, hot tub, swimming pool
Rate: $1,150.00 per night.
ALSO READ: 3 Of The Top Eight Fastest-Growing Airbnb Countries In The World Are in Africa
#6. An Airbnb Luxury Villa in the Heart of Victoria Island, Lagos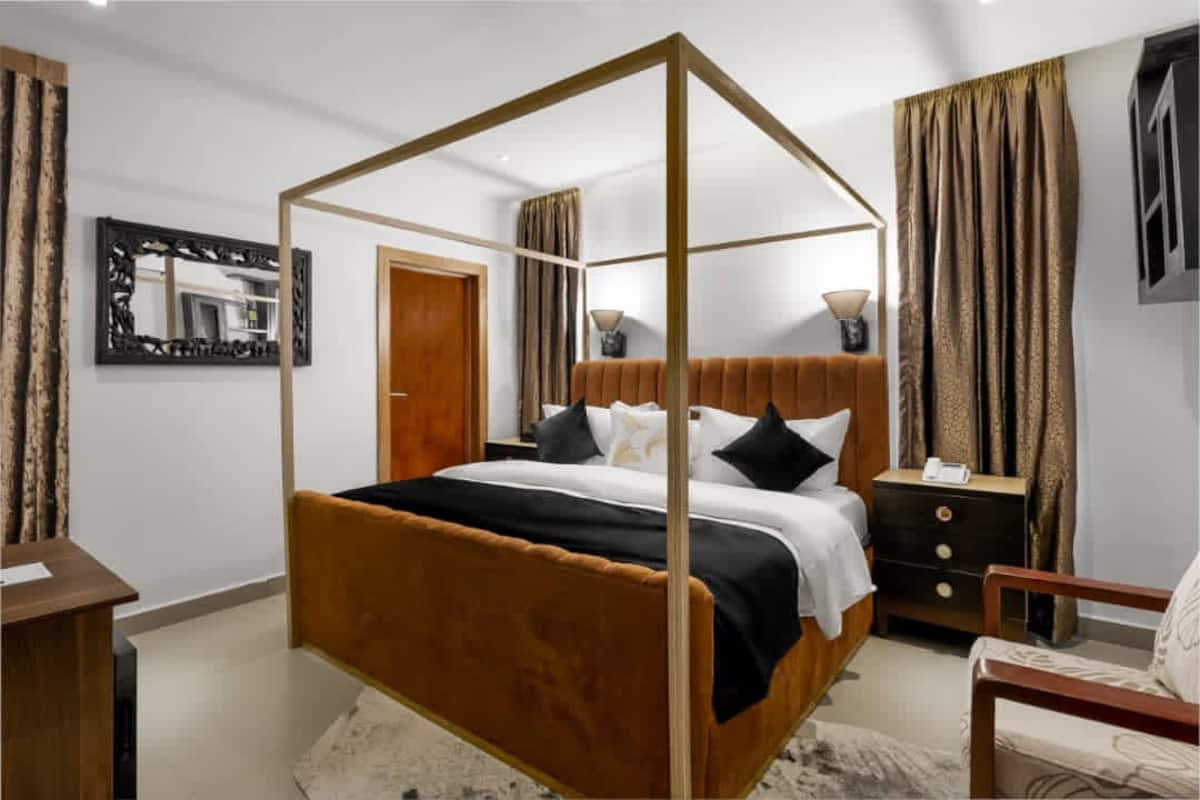 Are you planning a retreat with your closest friends? Spoil yourselves by booking a stay in a 5-star villa. This luxurious property is located near Eko Atlantic City and is professionally managed. It has enough rooms to accommodate a large company.
Number of bedrooms: 12
Amenities: Free breakfast, laundry, gym, WIFI,
Rate: $2,300.00 per night.
#7. Vita Di Lusso, Abuja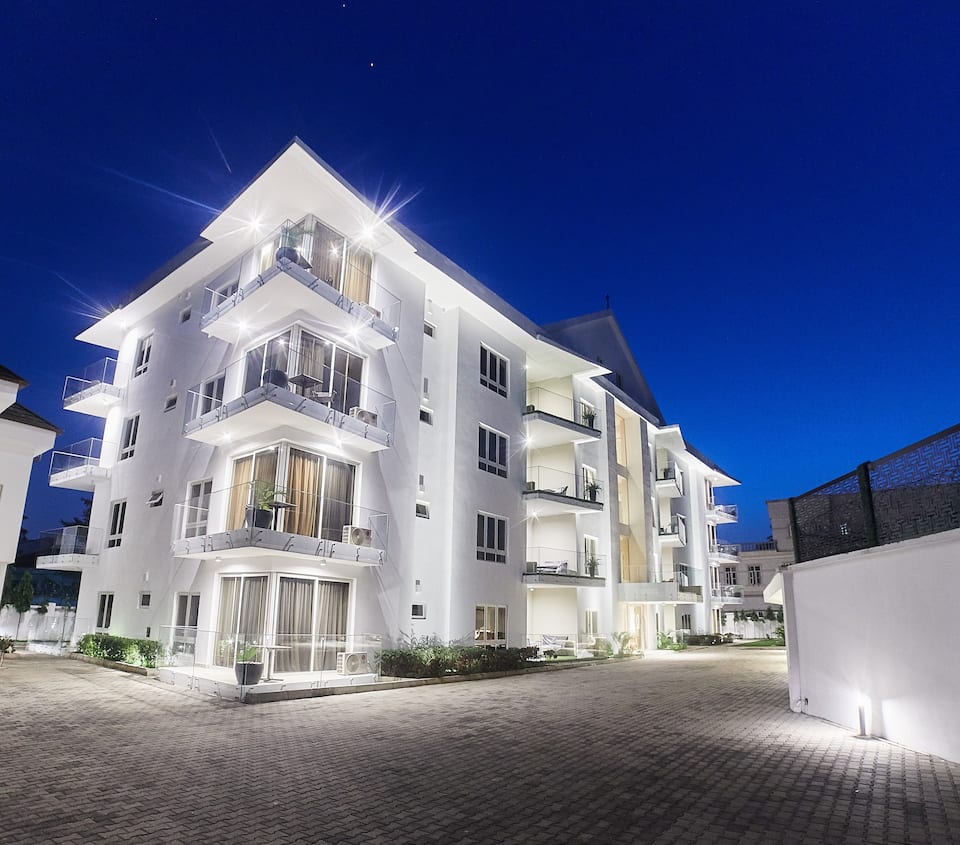 This grand residence is located a mere 3-minute drive away from the Hilton in Abuja. It has spacious airy rooms and is furnished in an elegant minimalistic style. The gated apartment gives you the feeling of driving into your dream home.
Number of bedrooms: 3
Amenities: WIFI, swimming pool, gym
Rate: $1,020.00 per night.
 #8. Anabel Suites, Abuja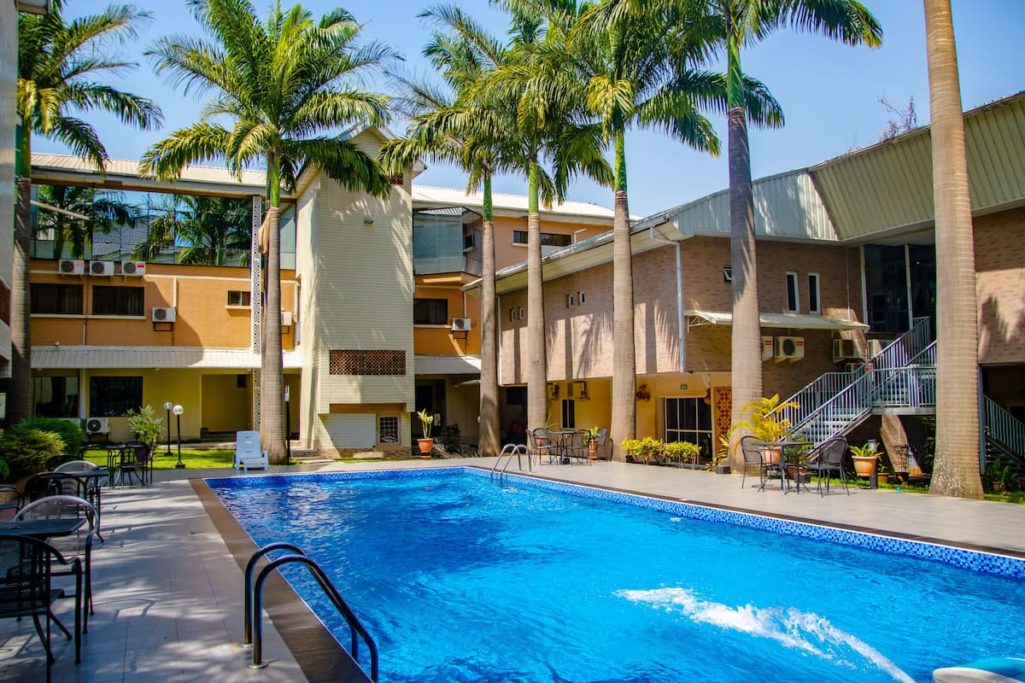 Experience your home away from home at this apartment located within the Bespoke Boutique Apartment Hotel, Abuja. This comfortable apartment is trendy and stylish. If you love a communal experience, this would be a perfect stop.
Number of bedrooms: 1
Amenities: 43''LED TV, pool garden, air-conditioning
Rate: $98.00 per night.
#9. Ultra Luxury 3-Bedroom Apartment with Waterfront, Lagos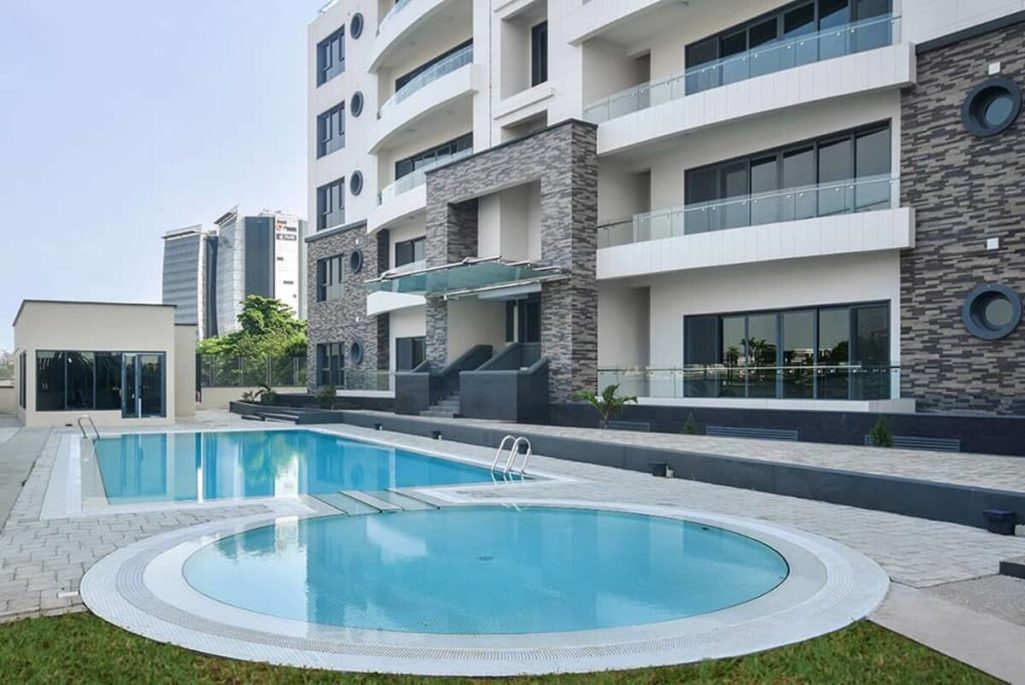 Do you relish the good things of life? This Airbnb home will enchant you. It combines luxury with comfort and state-of-the-art appliances. Best of all, you get to enjoy stunning views of the neighborhood.
Number of bedrooms: 3
Amenities: 24 hours power, security, spa, gym, swimming pool, boathouse
Rate: $900.00 per night.
#10. Banana Island Exclusively Furnished Airbnb Home, Lagos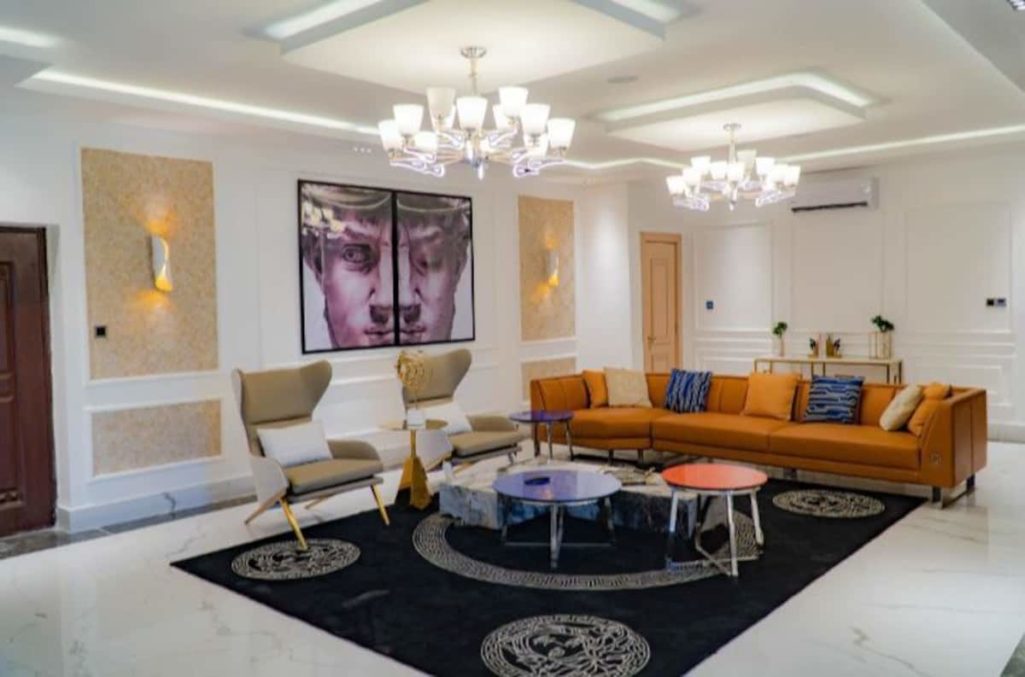 This exclusive property is not only pristine but also comes with a private chef. Enjoy the comfort of a hotel with the advantages of your own private space. This is one of the Airbnb homes in Nigeria that compares with what you will get anywhere else in the world in terms of luxury.
Number of bedrooms: 4
Amenities:  Hot tub, washer, pool, TV, WIFI
Rate: $1,055.00 per night.
#11.  5-Bedroom Luxury Apartment at Eden Heights, Lagos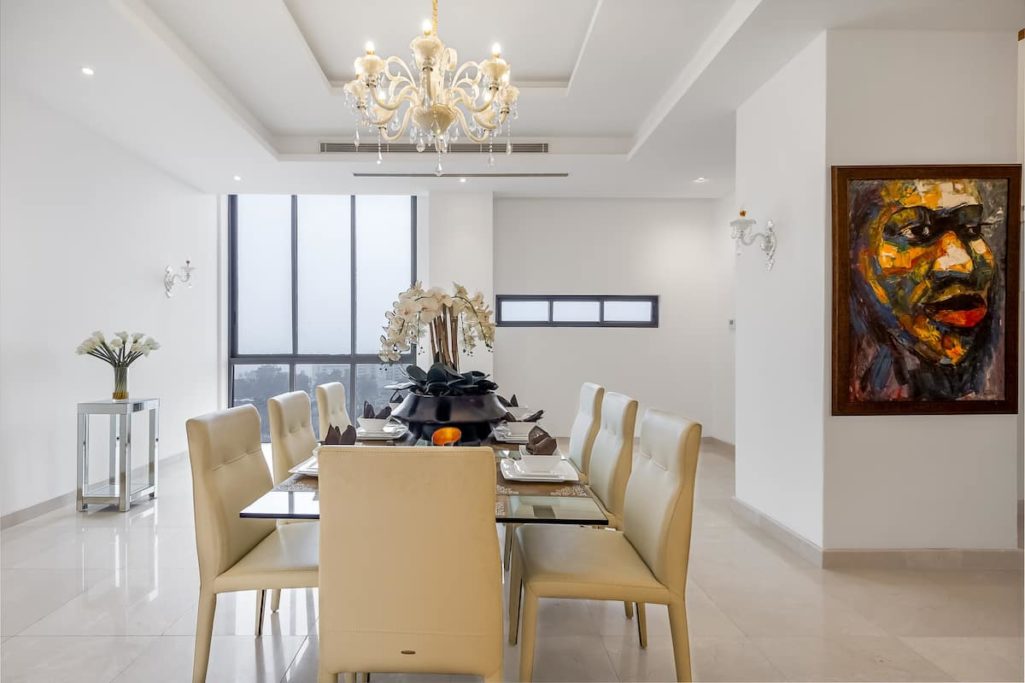 A small family of 5 planning a vacation in Nigeria can scale up their experience when they choose this apartment over a hotel. Design Union Royal Residences is a high-end exclusive property that offers the highest standard of accommodation. Come to think of it, the apartment is more affordable than some of less enticing offers.
Number of bedrooms: 5
Amenities:  24-hour concierge, spa, gym, swimming pool, restaurant
Rate: $960.00 per night.
ALSO READ: 10 Luxury Homes That Will Change Your Impression Of Uganda
#12. A Tastefully Furnished /Luxurious 4-bedroomed Duplex
You don't have to break bank to afford an elegant stay. This duplex is in a secure neighborhood with security cameras in the compound. The rooms offer top-class luxury that beats what you will get in some 5-star hotels.
Number of bedrooms: 4
Amenities:  TV, swimming pool, pets allowed, WIFI, washer.
Rate: $900.00 per night.
#13. 6-Bedroom Beach House (HOV Beach Resort), Lagos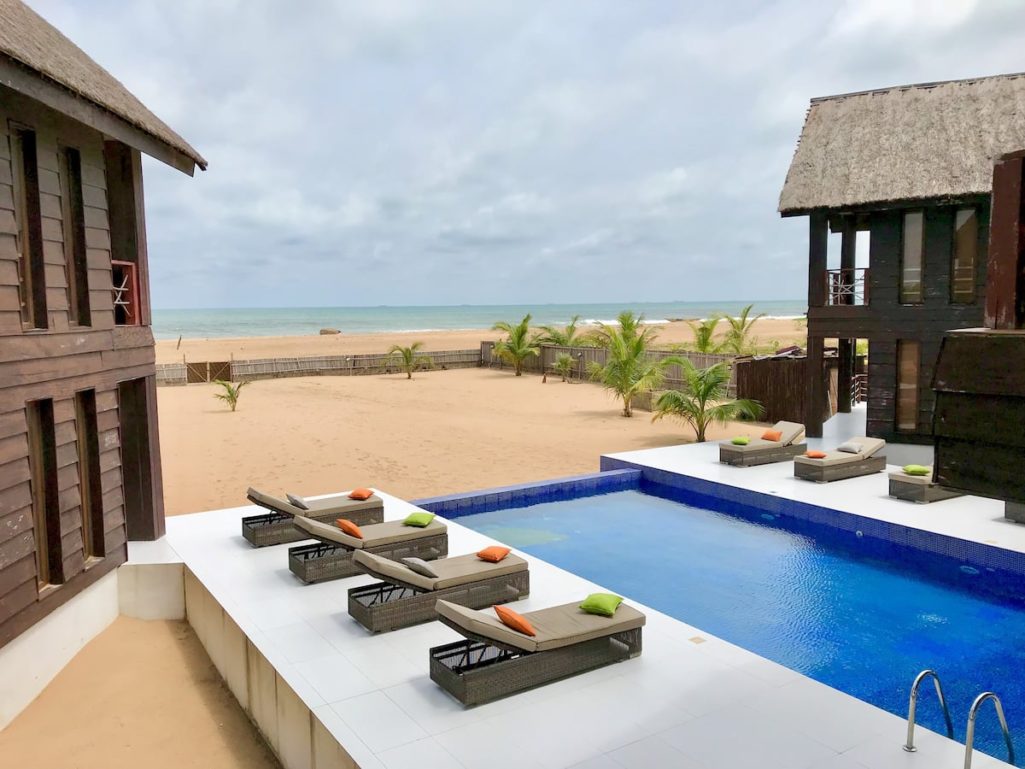 If you are a sucker for spacious accommodations, this beach resort will hit you differently. The most scenic view for those that are willing to pay the price is that of the Atlantic Ocean. You will get to watch the rise and fall of the ocean waves at a proximity like you have never seen before.
Number of bedrooms: 6
Amenities:  Air conditioning, TV, swimming pool, pets allowed
Rate: $2,000.00 per night.
#14. The Seattle Residences and Spa, Lagos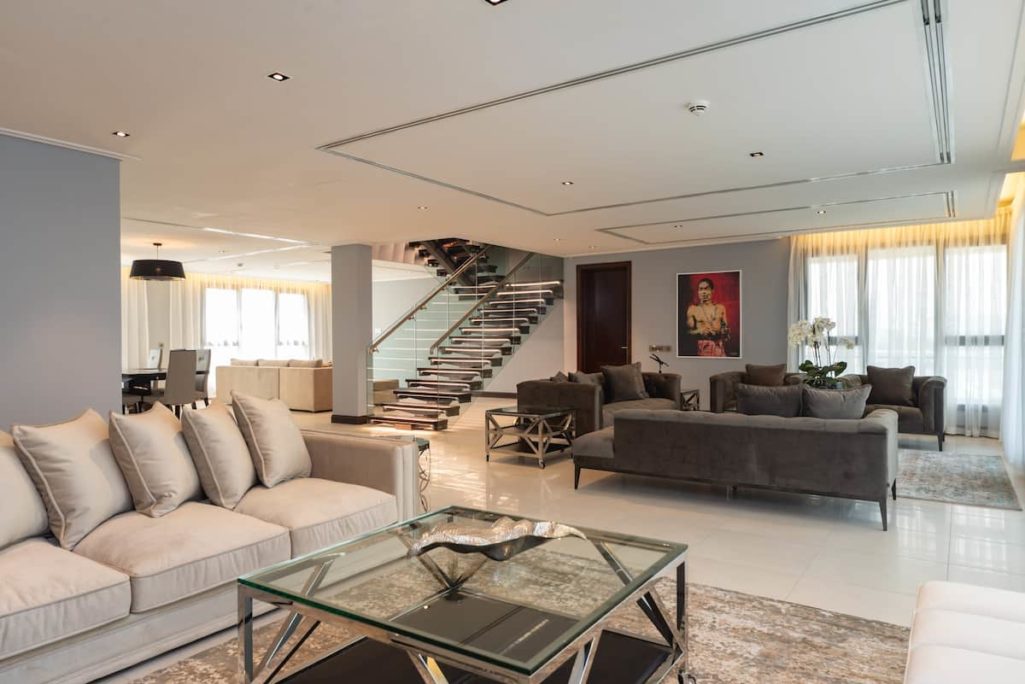 For a holiday to remember, choose this beautiful upscale Airbnb home located right at the center of Lagos. This modern home offers excellent views and all the comfort your typical home will have. It will almost feel like visiting a distant cousin that is living a flamboyant life.
Number of bedrooms: 3
Amenities:  WIFI, swimming pool, TV, washer, hot tub, elevator
Rate: $900.00 per night.
#15. Brand new 8 Bedrooms, Abuja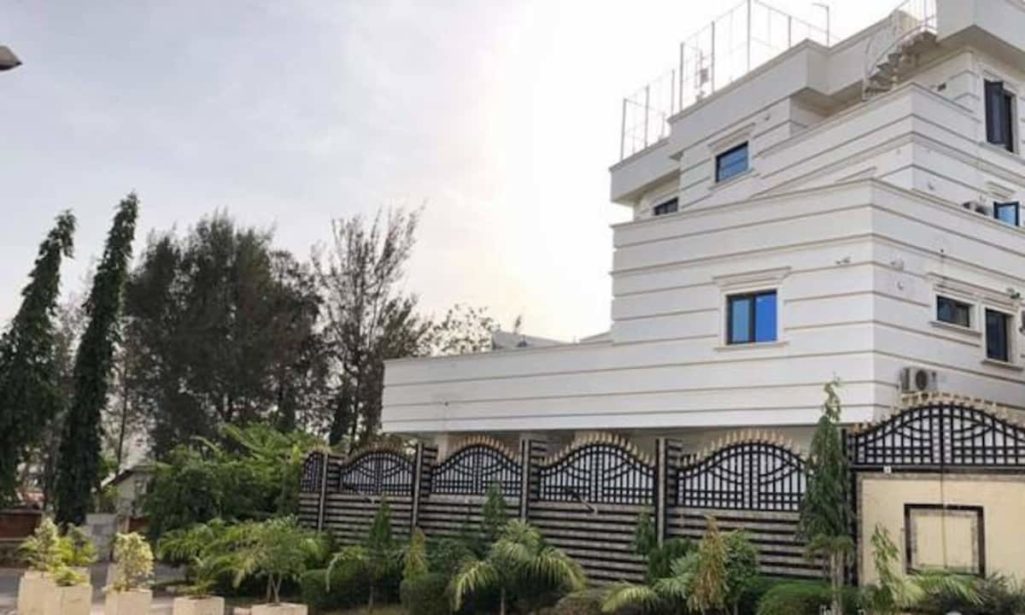 Enjoy a memorable holiday with your family and friends when you choose this fully detached duplex. Its 8 bedrooms offer just the right amount of space to do whatever you want. This Airbnb home also has the highest level of security detail you can think about for a residential property.
Number of bedrooms: 8
Amenities:  Hot tub, swimming pool, WIFI, pets allowed, washer
Rate: $2,450.00 per night.
#16. Boho 3 Bedroomed Apartment by Utobert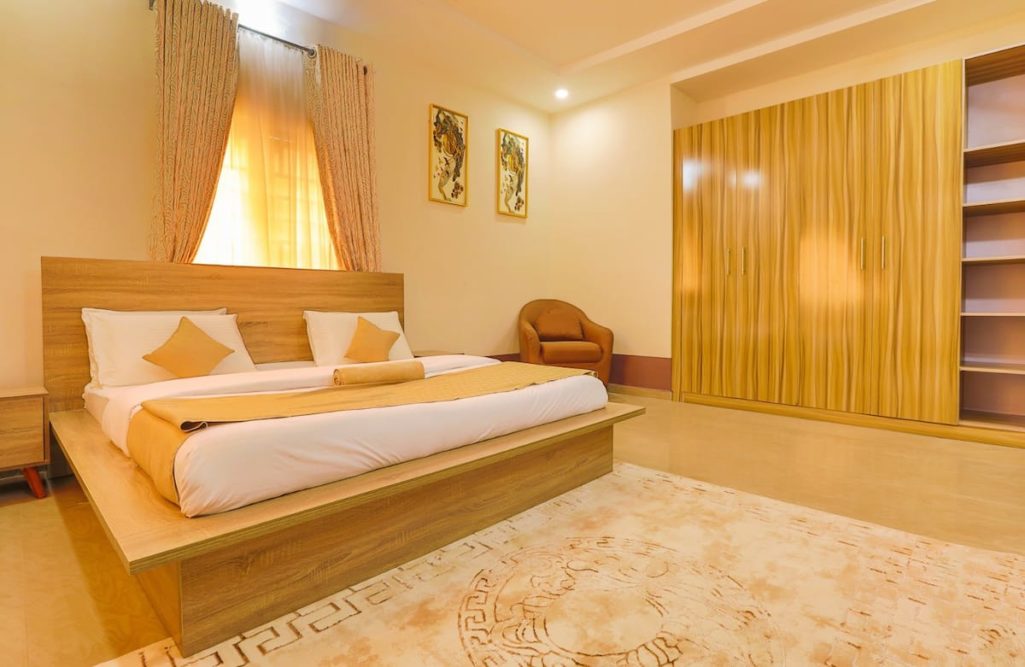 Is a laid-back vibe your style? This Airbnb home has a relaxed charm without compromising comfort. It is spacious and airy and you can bring your pet with you. The golden glow will leave you feeling like royalty.
Number of bedrooms: 3
Amenities:  WIFI, patio, air conditioning, TV, crib
Rate: $124.00 per night.
#17. Beachfront apartment in Lekki, Lagos 
Located on Victoria Island, this pristine apartment offers spectacular views of the ocean. However, its stylish furniture depicting the creative prowess of Africans is a memory that will live with your forever. Also, it is a great stop for those with large appetites and small pockets.
Number of bedrooms: 2
Amenities: Swimming pool, hot tub, washer, airconditioning
Rate: $155.00 per night
#18. Casa Apt By Corina, Abuja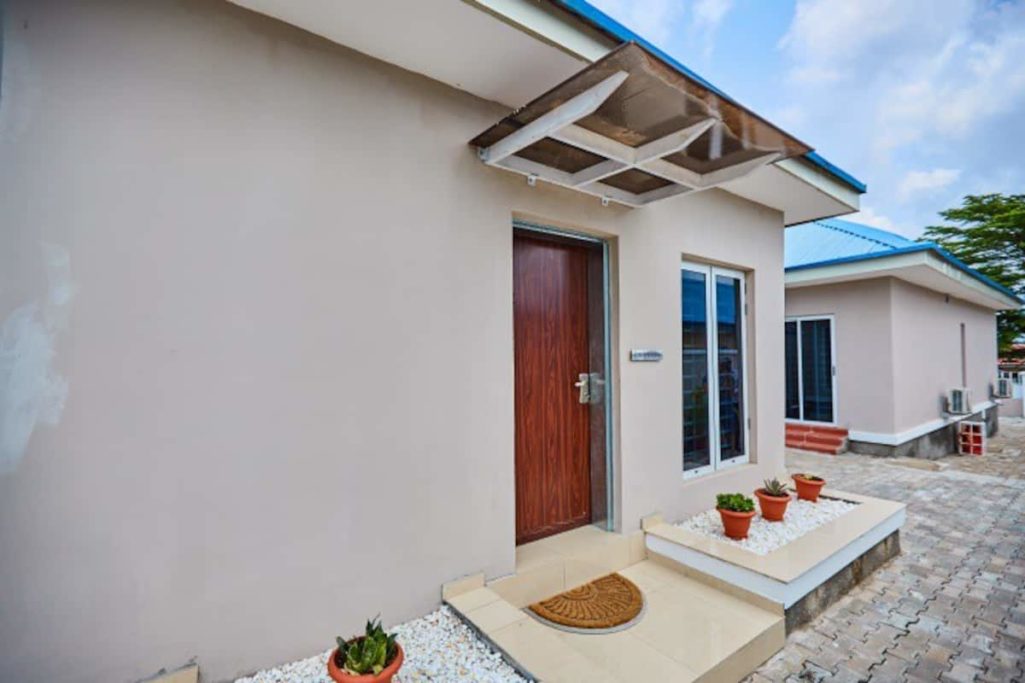 Perhaps, you are on a really low budget but still want to have a taste of luxury, this property got your back. Located 20 minutes from the city center, this luxurious apartment is inside Suncity Estate in Abuja. Its exquisite décor and guaranteed power supply make this apartment truly exceptional.
Number of bedrooms: 1
Amenities: WIFI, backup generator
Rate: $65.00 per night
ALSO READ: A Peek At 13 South African Celebrity Homes
#19. Lakewood Luxury Apartment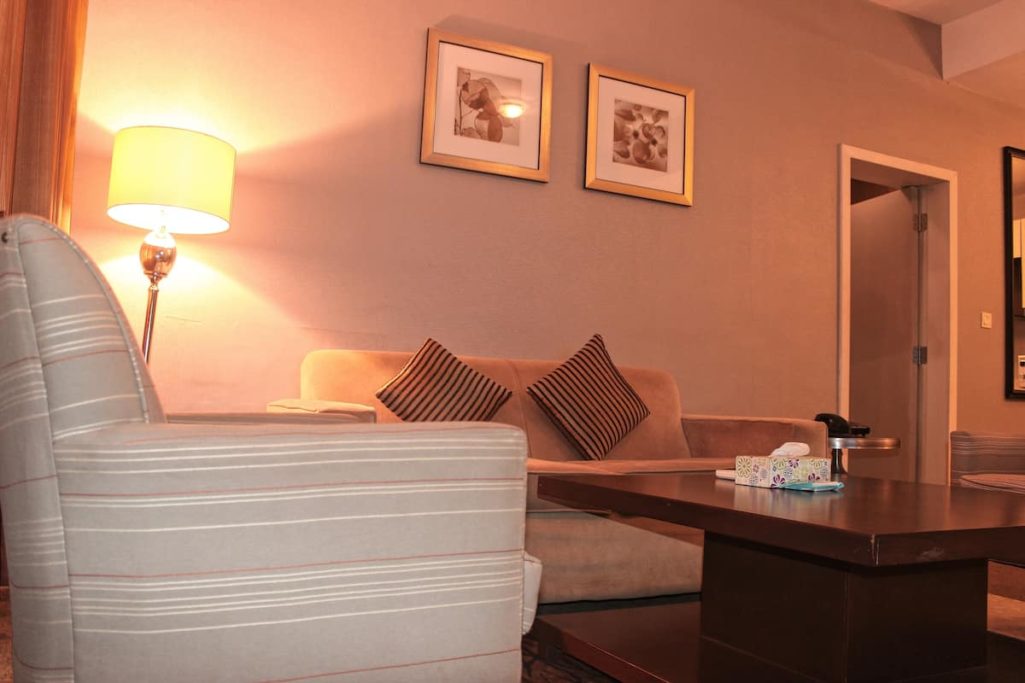 A serene and secure luxury apartment, Lakewood lies in the vicinity of Aso Villa, Abuja. It has a cozy ambiance and the kitchen is fully equipped with all necessary appliances. If you are a foodie, this is one of the places you will love to be.
Number of bedrooms: 2
Amenities: 1 swimming pool, elevator, air conditioning
Rate: $157.00 per night
 #20. Ziggy's Place, Abuja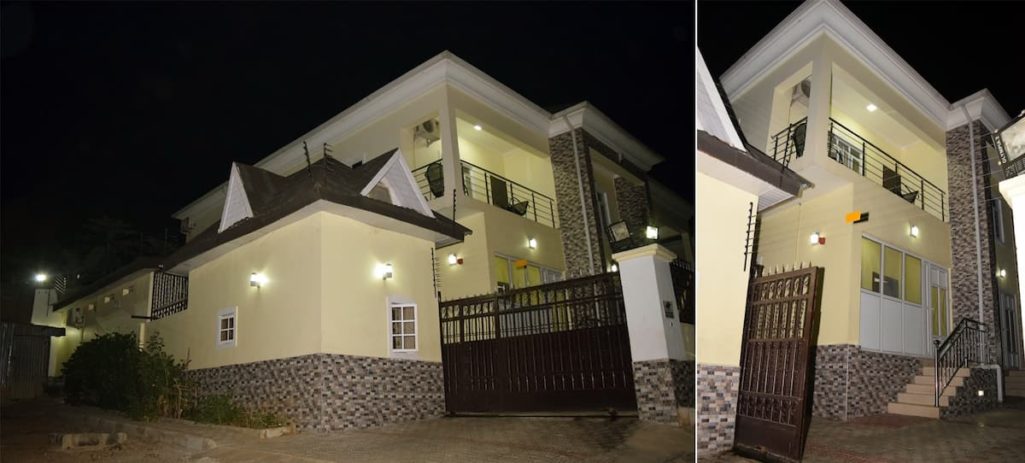 For excellent views of the city of Abuja, head to Ziggy's Place. This modern apartment is located in Highbrow Wuse II, Abuja. Some of its standout features are 2 balconies and a reliable supply of electricity. For Nigeriaa where having constant electricity is a big deal, Having it on the menu is reassuring.
Number of bedrooms: 2
Amenities: WIFI, Patio, power inverter, and generator
Rate: $119 per night
Conclusion
So, take a break and make memories with friends and family. If you opt to stay in an Airbnb home in Nigeria, be sure to make lasting friends from the neighborhood. Obviously, Airbnb homes are not always cheap. Nevertheless, the experience is closer to home than living in a hotel. Have you booked an Airbnb home in Nigeria before? Feel free to share your thoughts in the comment box below.