2021 Top 10 Current African Heads Of State. The #1 President Might Surprise You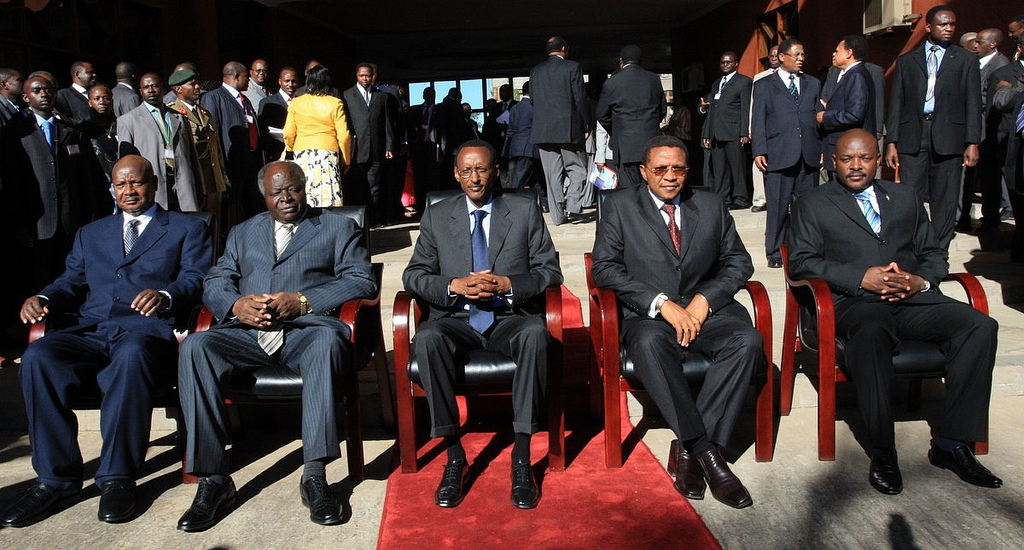 Many have predicted that the 21st century is the century wherein Africa will finally take its seat among the world's top continents. However, one important stakeholder will determine how fast that journey will be for Africa's 54 states; African Heads of State. The vision and willpower of the leader of any country will determine the pace of growth of that country. Also, it will determine how well the country responds to negative indices like violence and corruption.
In this post, we present ten of our best performing African Heads of State. For this list, we have considered many key factors which are important to national growth and development. Some of these factors include national performance in the United Nations' Human Development Index, performance in the Transparency Internation Corruption Perception Index (CPI), and performance in the Ibrahim Index of African Governance (IIAG). Other ranking metrics applied include safety and rule of law. This list omits economic growth as a criterion because of the global economic impact of the COVID-19 pandemic.
#10. President Abdelmadjid Tebboune, Algeria
After winning the 2019 Presidential election, President Tebboune has gently improved the lives of Algerians. Since he took power, Algeria has improved in almost any metric conceivable. The North African nation has become more secure, with a score of 78.21, making it the 5th safest nation in Africa. In the 2020 Human Development Index, Algeria placed third in Africa, with a score of 0.748, with over 1 million Algerians lifted out of poverty. In terms of corruptio, Algeria has also fared well. With a score of 0.36, it moved two places in the rankings from 2019. President Tebboune also took Algeria from a 35th placed rating in 2019 to the 28th spot in 2020 in the IIAG for 2020.
#9. President Adama Barrow, Gambia
In the 2020 report by the Mo Ibrahim Index for Governance in Africa, the Foundation said that the Gambia "had made consistent and impressive steps towards development". The small West African nation occupies the 16th spot out of 54 nations, with a +9.2 improvement in its IIAG score. Since 2016, after the ousting of longtime dictator Yahya Jammeh, Gambia has experienced relative peace and stability. This is clear in its Safety & Security score of 67.1, the 10th safest in Africa. In late 2019, he received The Great Builder Super Prize award for his achievements in infrastructure in the country. The West African nation's Human Development Index rose from 0.47 in 2016 to 0.50 in 2020, placing it . Its CPI (Corruption Perception Index) has also improved to 37%, the 102nd in the world.
#8. Saadeddine Othmani, Morocco
Prime Minister Othmani came into power after an appointment by the Moroccan monarch, King Mohammed VI, in April 2017. Ever since, Morocco is slowly becoming a model and reference point for good governance across Africa. It placed 7th  in the top 10 best-governed nations in Africa by the IIAG. Othmani's anti-corruption campaign also helped the North-African nation reach a CPI score of 40/100, its highest of the past decade. Human Development is also soaring with a score of 0.686, moving it into the Medium Human Development Category. Also, Othmani's visionary leadership has seen them lift over 2 million people out of poverty since 2017.
#7. Kais Saied, Tunisia
President Saied is a product of the Arab Spring in Tunisia. Since becoming Head of State in 2019, Saied has created reformative policies aimed at fast-tracking economic development. His administration has improved the security situation of the country with the North-African nation registering a Safety score of 60. Little wonder Tunisia placed 4th in Africa in the 2020 Human Development Index with a rating of 0.74. Since 2014, Tunisia has also maintained an increase in its CPI score, registering a score of 44 in 2020. The Mo Ibrahim Foundation also ranks Tunisia as the 4th in Africa in the 2020 Ibrahim Index for African Governance.
#6. President Hage Geingob, Namibia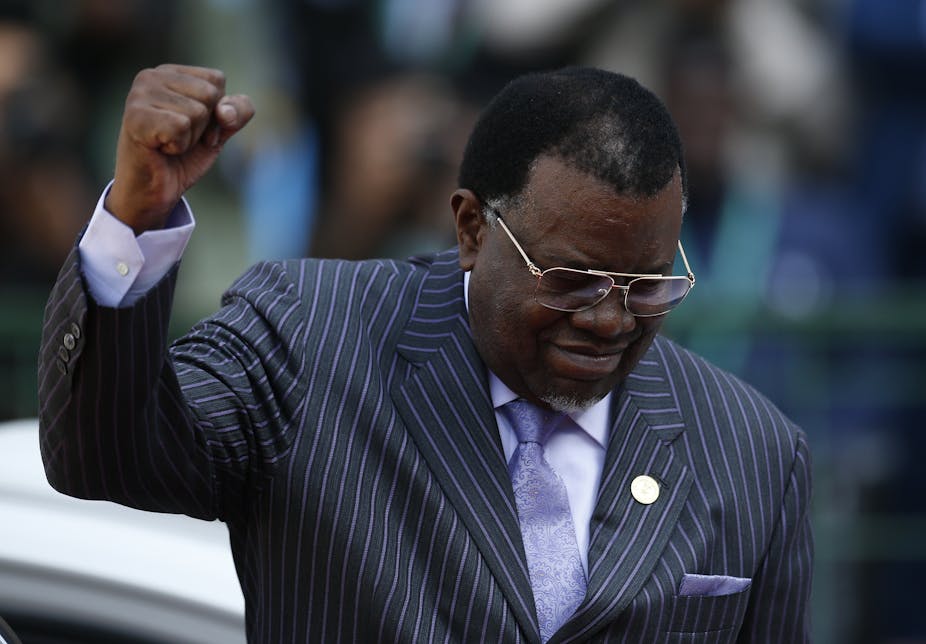 One of the four African nations with a CPI of at least 50 (51/100 and 57th in the world in 2020), Namibia has witnessed massive economic growth under Geingob. As Head of State, he has revamped the educational sector, reformed the civil service, and bolstered infrastructure. In 2020, Namibia placed 6th in the Ibrahim Index for African Governance, maintaining a trend of steady improvement. In terms of safety and security, Namibia is the 46th most secure nation worldwide, with a score of 62.1. Human Development has also improved: Namibia moved into the Medium Development Category with a score of 0.646, Africa's 12th highest.
Since 1990, Geingob has been in the corridors of power, first as Prime Minister and now as President. Under him, security and rule of law have improved. Transportation has also improved, as the small Southern African nation boasts the best road network in Africa.
#5. President Paul Kagame, Rwanda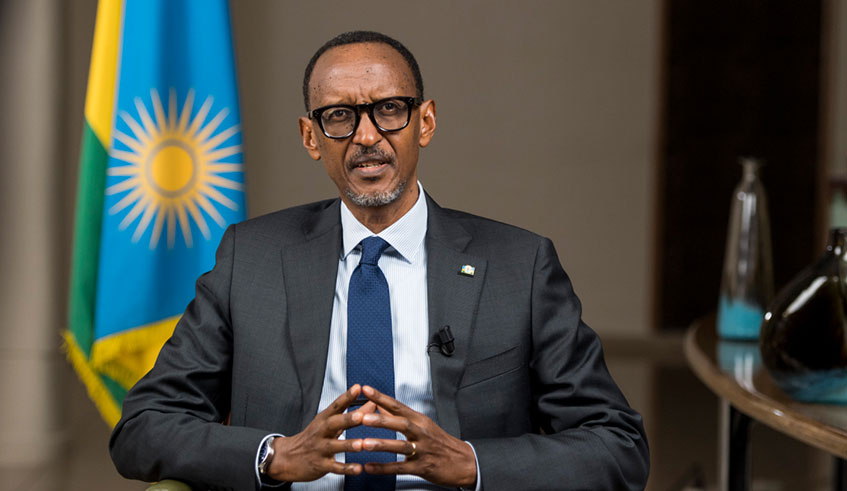 Here is a Head of State who has supervised one of the most fascinating grass-to-grace stories of any African nation ever. Inheriting a failed state in 2000, Kagame steered the course of Rwanda to stability and prosperity. This is clear in its Human Development Index rating of 0.543, the 27th highest in Africa. In just under two decades, Kagame has Rwanda's economy growing at a rate comparable to big countries like China. Also, he is pioneering a technological revolution in the country. With a 54 score in the 2020 Corruption Perception Index, it is the 4th least corrupt African nation. According to the Ibrahim Index of African Governance, Rwandan was one of the 11th-best governed African countries in 2020.
#4. President Mokgweetsi Masisi, Botswana
One thing you can always say about Botswana is that many of Africa's struggles do not apply to this southern African nation. However, this is not a coincidence as Botswana's Head of State has performed excellently. President Masisi served as Botswana's education minister before taking the top job. In 2019, the BBC rated Botswana the most stable African nation. In the 2020 Corruption Perception Index; it maintained its spot as the second least corrupt nation in Africa.
In terms of security and rule of law, Botswana stands tall with a 76.9 rating. Also, it has a 0.735 rating in the 2020 Human Development Index. This makes it one of the most developed nations in Africa.
#3. President Macky Sall, Senegal
In terms of President Sall's achievements in office, the facts speak for themselves. As Head of State, he embarked on radical investments in infrastructure and human development, and Senegal. Thus, the west African nation is now a reference for good governance and political stability. In the 2020 Legatum Safety Index, it received a Safety &Security score of 58, placing it 65th out of 180 countries. Although their score on the Corruption Perceptions Index is a paltry 45, Sall has achieved a steady increase in value. In 2012, Senegal languished close to the bottom of the log in Africa. Today, however, it has moved 9 places, adding 10 points since 2012. In terms of Human Development, Senegal has a score of 0.512, ranking 35/54 in Africa.
#2. President Danny Faure, Seychelles
Seychelles is Africa's number 2 country in the Human Development Index for Africa in 2020. Seychelles has made giant strides towards development under Faure. Through his visionary leadership, the small island nation has also remained secure, with a Safety & Security score of 61.6, the 4th in Africa. He runs a transparent government too. Seychelles is the least corrupt African nation according to the 2020 Corruption Perception Index. The Ibrahim Index for African Governance also ranked Seychelles number 3 in Africa.
#1. Pritivirajsing Roopun, Mauritius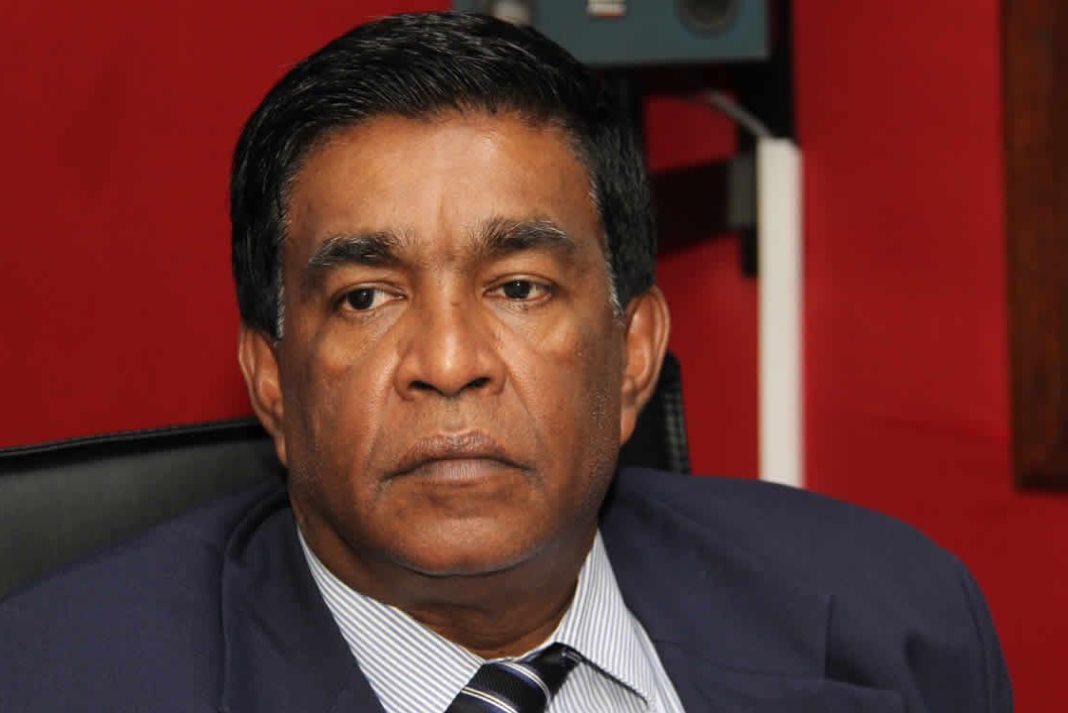 Two years after the crisis that rocked Ameenah Gurib-Fakim's administration, President Roopun's tenure as head of state has been nothing but good. Since his entry into office, the island nation is rebranding to position itself as Africa's top tourist destination. This repositioning has seen Mauritius rise to the top of all the positive indices. They are Africa's top country in the 2020 Human Development Index, Corruption Perception Index, Security and Rule of Law Index, and Ibrahim Index for African Governance.
Final Thoughts
Despite the many challenges which are facing African countries, these 10 leaders are making giant steps towards tackling them. Also, there was a significant change between our previous ranking and the current one. This shows that a few years is enough for a visionary head of state to transform the fortune of their country. Nevertheless, which other leader do you think should make this list? Please let us know in the comments section.