7 Of The Best African Grilled Fish Recipes To Try This Summer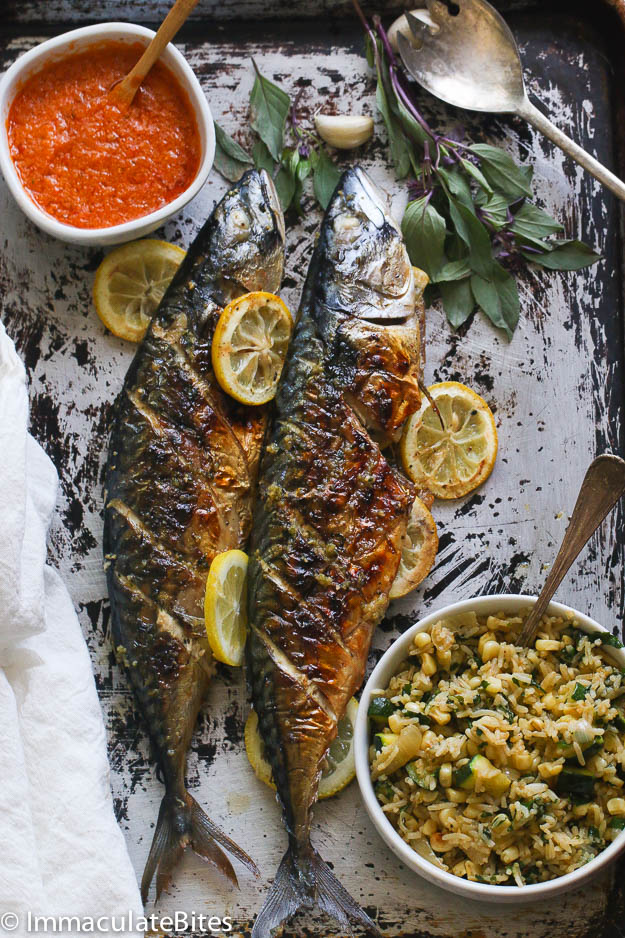 From Tilapia to Red Mullet fish, the African way of grilling fish results in a very flavorful and enticing outcome. African Grilled fish is a very popular food in many African countries. Here are 7 of some of the most delicious African Grilled fish recipes.
7 African Style Grilled Fish Recipes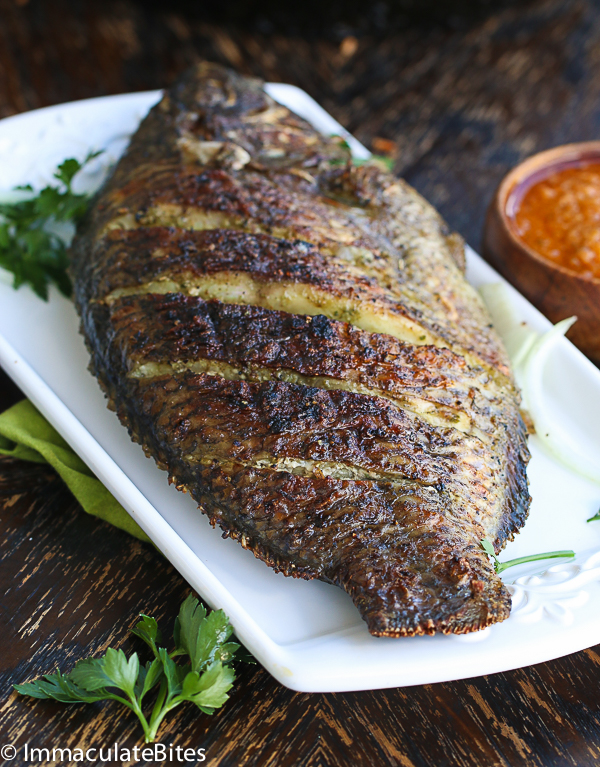 Ingredients

---
Grilled Red Mullet –
Get Recipe Here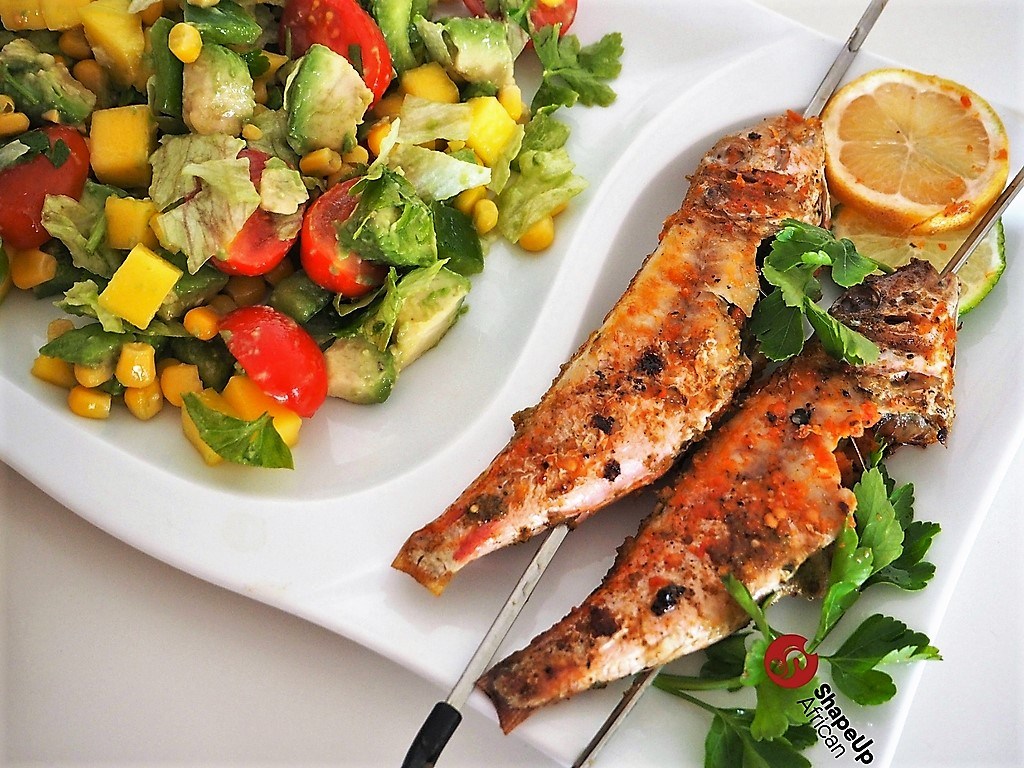 Ingredients

5 Red Mullet Fish
4 garlic cloves

¼

thumb-size ginger
1 African nutmeg (ehuru)
2 scotch bonnet peppers
1 teaspoon white pepper
3 cilantro sprigs
1 tablespoon olive oil

½

onion

½

green bell pepper

½

tomato
---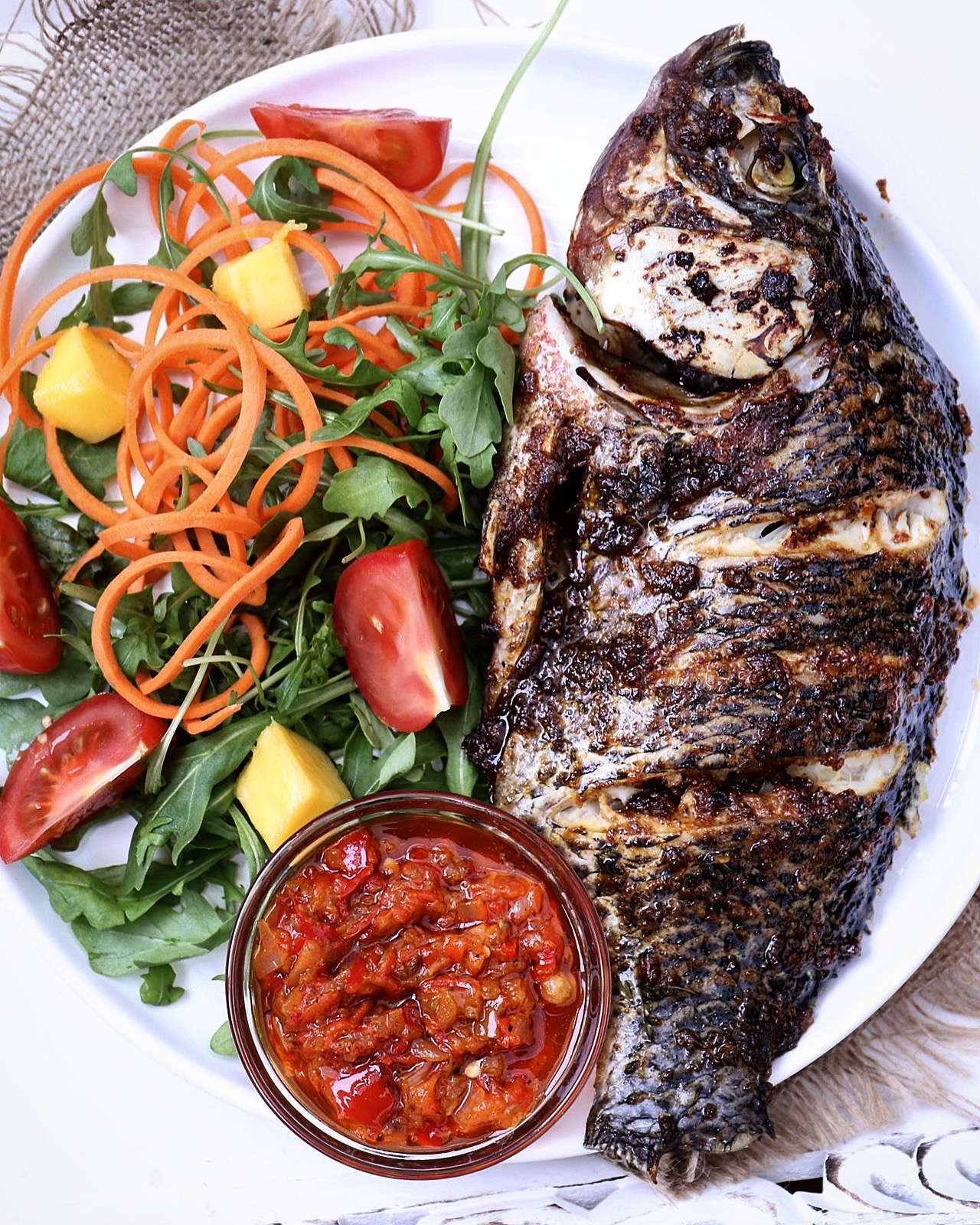 Ingredients

7 njangsa seeds
1 Tbsp Foodace Pepper soup spice.
1 Tbsp smokey sauce
1 onion (sliced)
Sea salt
¼ teaspoon freshly ground black peppercorns
2 tablespoons Maggi Liquid seasoning.
---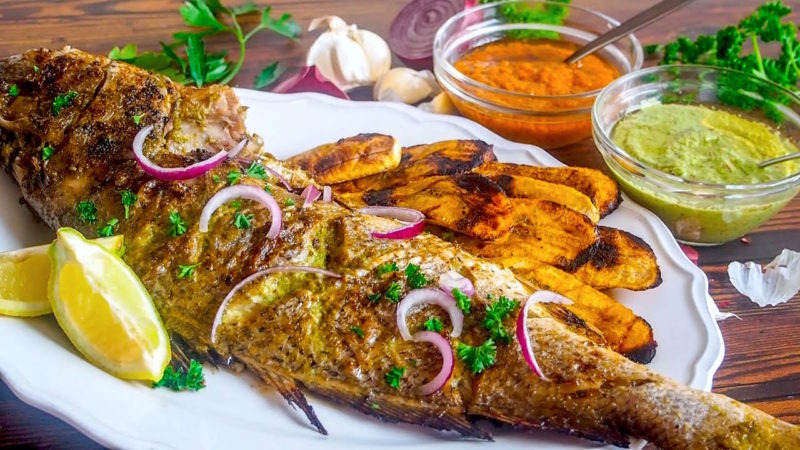 Ingredients

3

large fresh

fish of choice, gutted

handful

each of

basil

,

flat & curly

leaf

parsley

1

habanero pepper

(optional)
---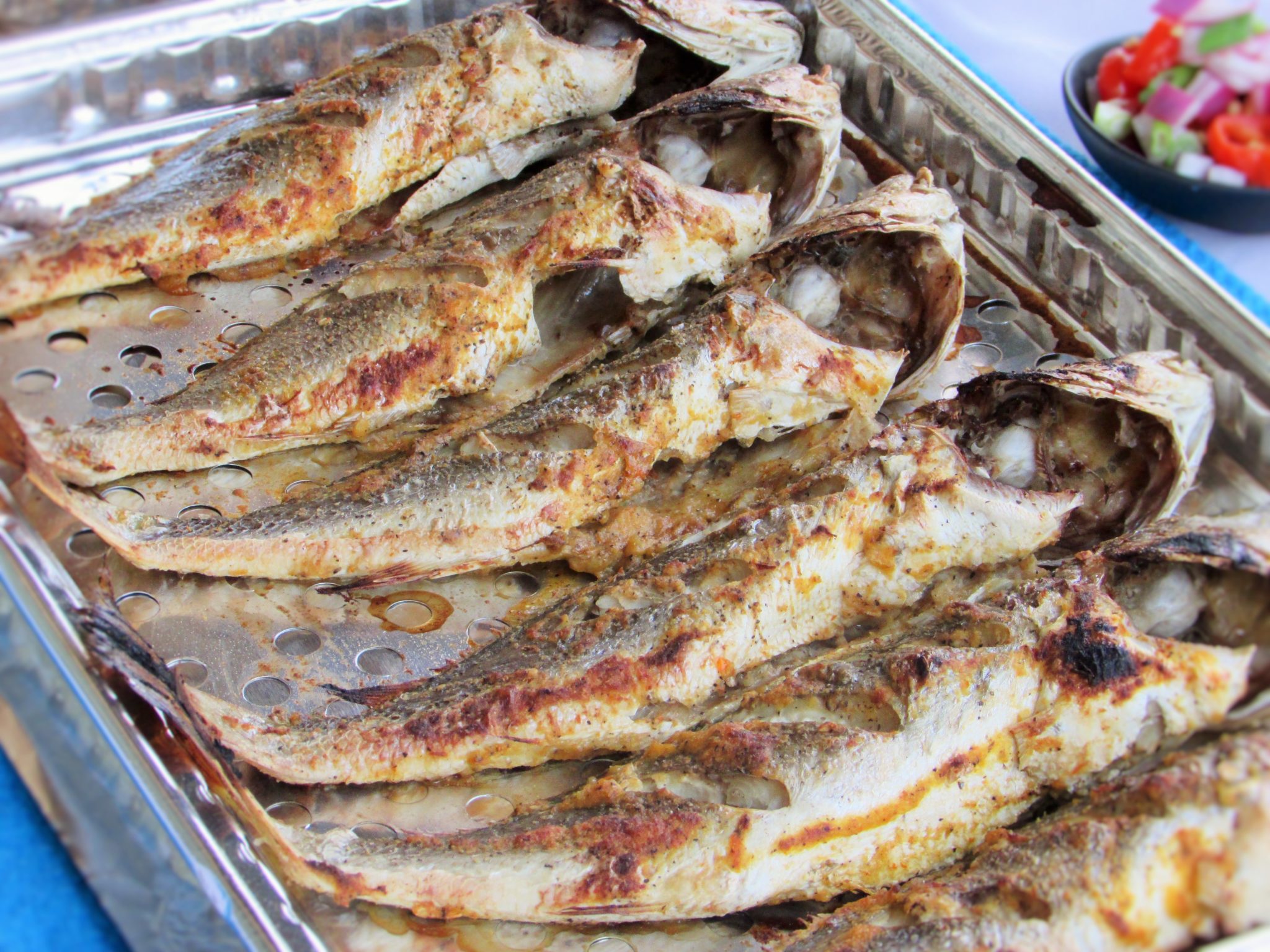 ---
Ingredients

4-6 pieces of croacker, tilapia, or cat fish
2-3 fingers of cayenne or habanero peppers (optional)
3 garlic cloves
A handful of parsley (optional)
1 knob of raw ginger
2 tsps oil
Bouillon
1 large onion (sliced)
1 large tomato (sliced)
1 tsp chili flakes
2 tsps vinegar
salt to taste
---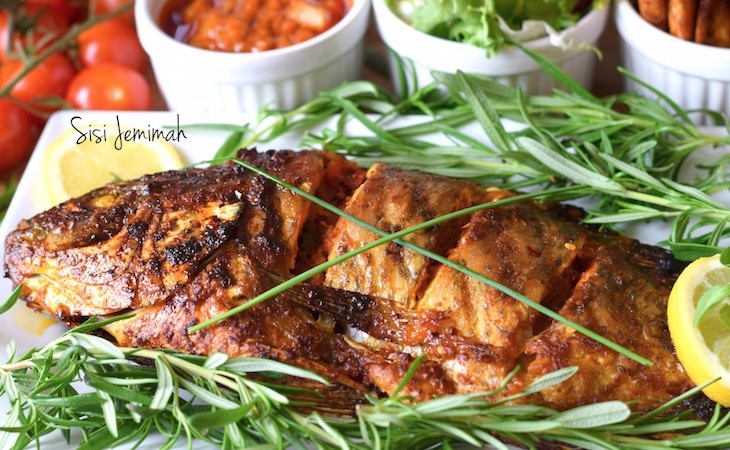 Ingredients

1 Medium size Tilapia
Olive or Vegetable Oil
1 Inch Root Ginger

½

Teaspoon Dried Thyme

½

Teaspoon Dried Rosemary
1 Tbsp Cayenne Pepper
6 Garlic Cloves
1 tsp Lime Juice
1 Red Bell Pepper
1 Medium Onion
2 Tbsp crushed Pepper Flakes
Salt to taste
---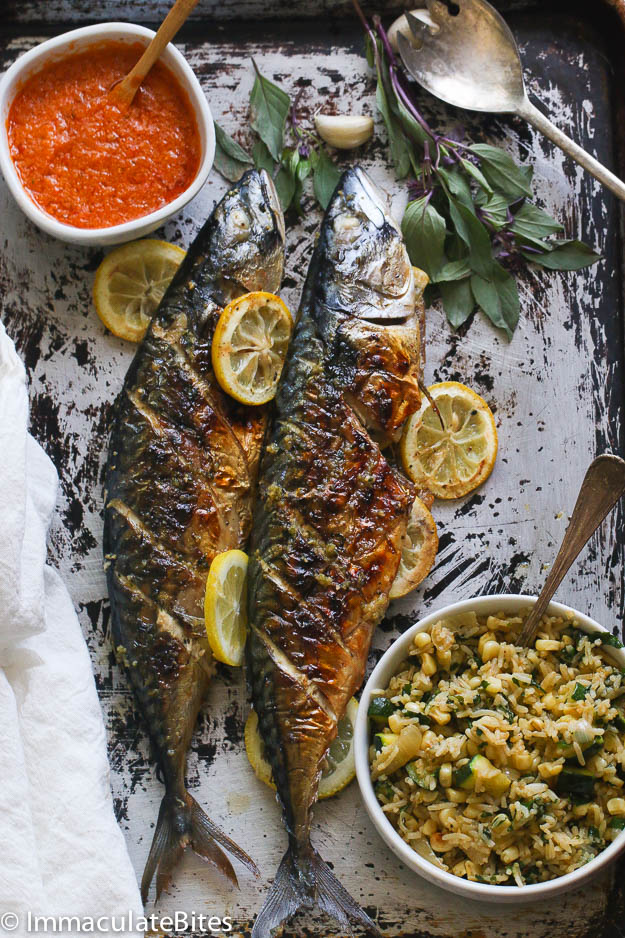 Ingredients
2-3

Whole Mackerel

about 11/2 – 2 Pounds each

Salt and Pepper to taste

3-4

fresh lemons

2

Tbsp

minced garlic

1 -1½

Tbsp

minced ginger

1-2

tsp

minced basil

2

tsps

or more Chicken Bouillon Powder or Maggie

such as knorr (optional)
ALSO READ: African Fish Roll (Fish pie)