Tyra Banks Wears Suit By Cameroonian Designer To The 2019 American Influencers Awards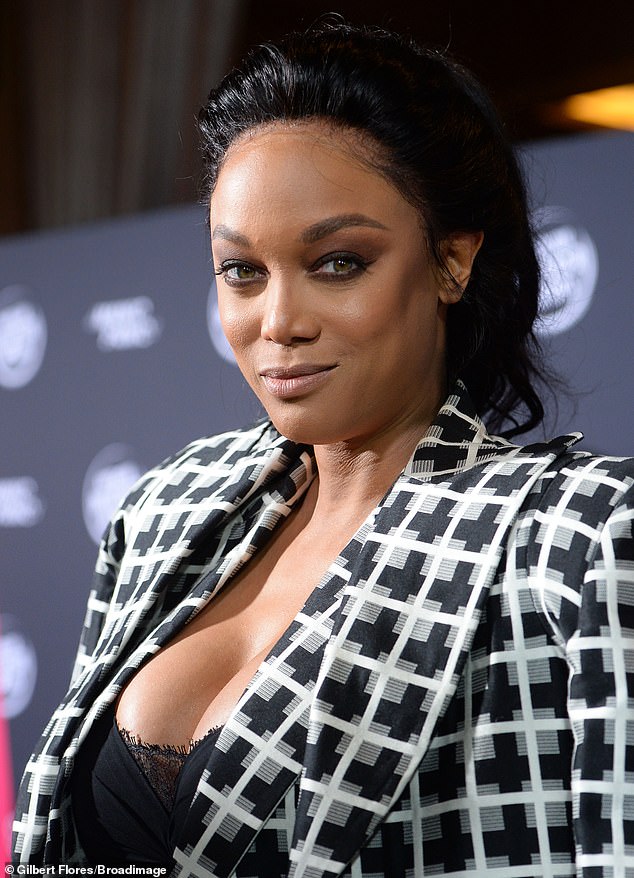 Tyra Banks dazzles on and off the runway. One clothier she frequently identifies with is Cameroonian-owned Don Morphy brand. Tyra Banks seems to have a special connection with the brand as she frequently rocks suits by the African designer. However, the latest of her Don Morphy showoff was at the American Influencers Awards 2019. The supermodel and founder of ModelLand had the honor of presenting an award at the event.
America's beauty influencers gathered at the Dolby Theatre in Hollywood for the 2nd Annual American Influencers Award. However, Tyra Banks stood out for her black and white suit. Her extremely high-waist pants were almost reaching her bra. She was all pomp and glamour in the matching ankle-length blazer and coat that flaunted her black lace bra. The 45-year-old model capped her seductive look with translucent heels and black fingerless leather gloves. According to a representative of Don Morphy, the pantsuit is priced at $1,500.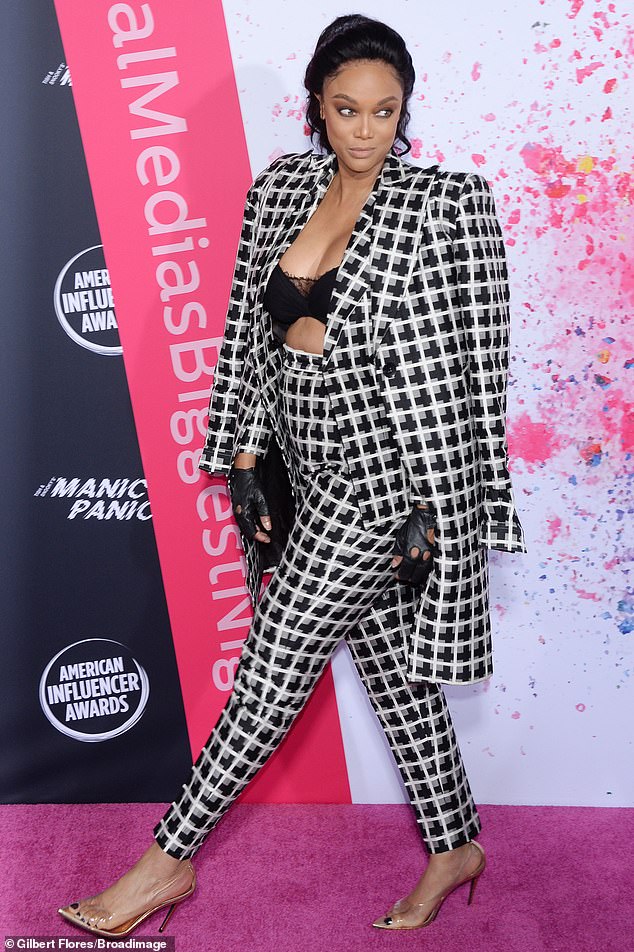 ALSO READ: Beyonce Wears Ankara Suit By Nigerian Designer to UTA Artist Space Event
The Face Of Don Morphy, Daniel Morfor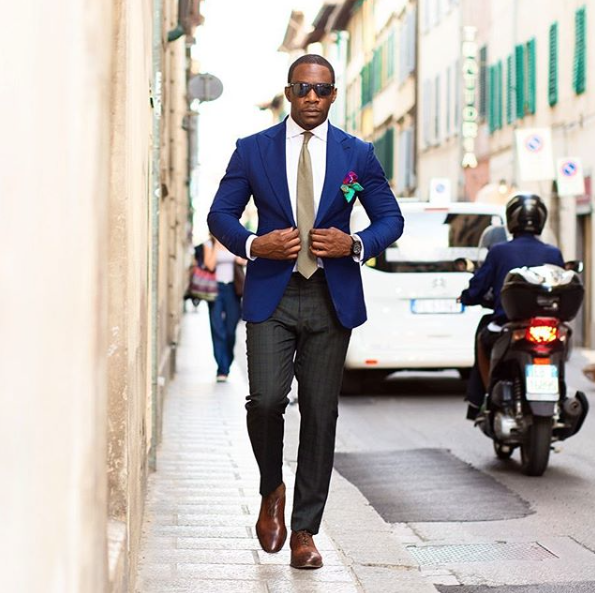 Daniel Morfor, the founder of Don Morphy, did not start as a fashion designer. After moving to the United States, Morfor worked as a Walmart software engineer. The popularity of Don Morphy rose sharply for dressing stars like Emmitt Smith, Michelle Williams of defunct Destiny's Child, and Tyra Banks. In an interview with Dallas Observer, the designer talks about customer experience using a recent jacket he created for Bishop T.D. Jakes.
"He's written a lot of books," Mofor says of Jakes. "So I Googled all the books he's written, worked with my design team, and created the lining of the jacket based on all the books he wrote. Everyone is different. You're not going to come here and get something another client has. Everything is unique."
Dazzling In A Design By An African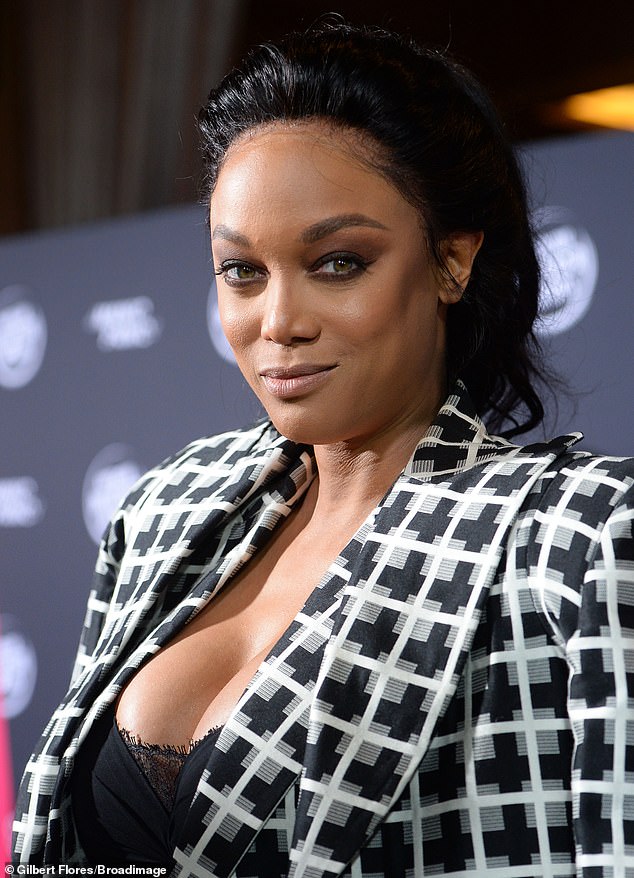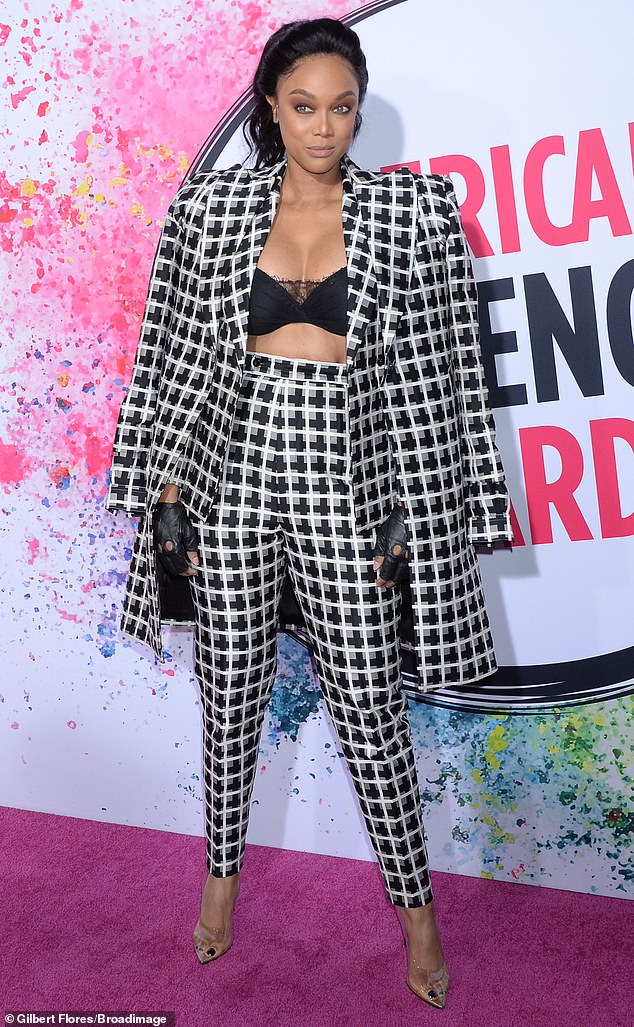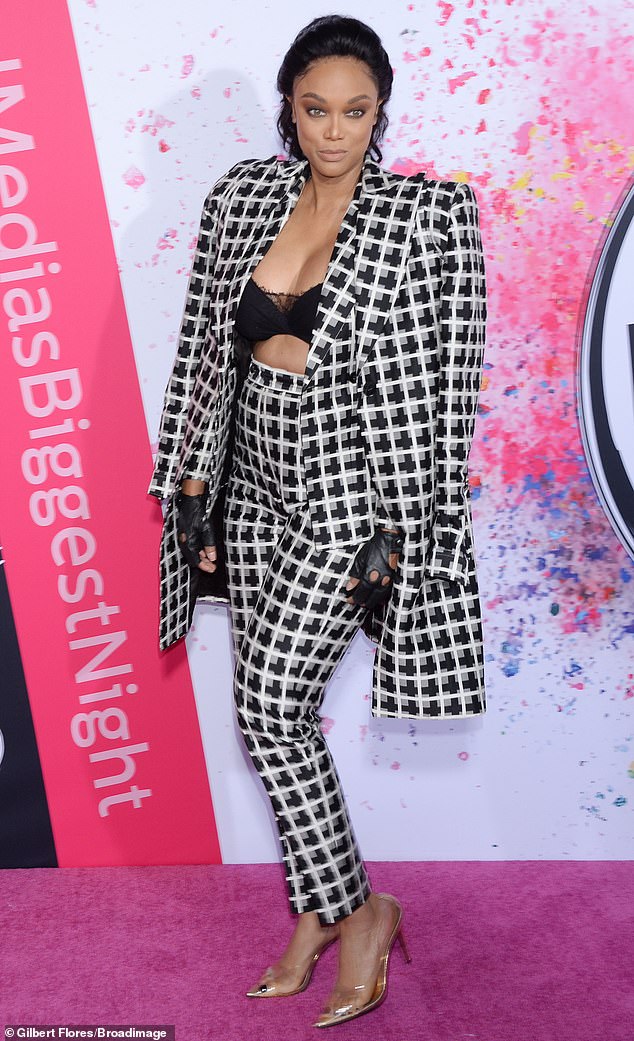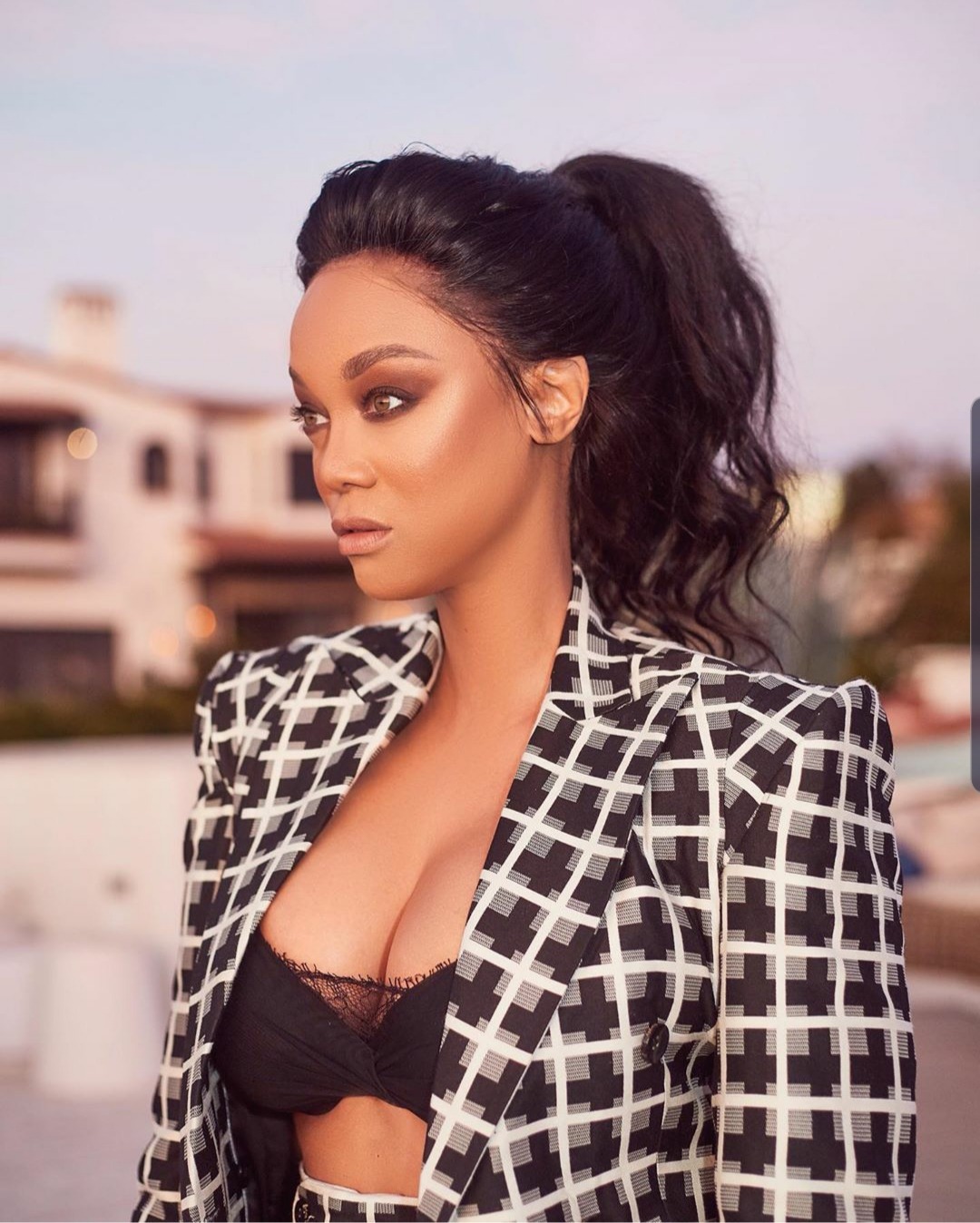 Tyra Banks' Don Morphy Collection
Tyra Bank's love for Don Morphy suits did not start today. However, her recent outfit adds to her Don Morphy collection. The reason may be hard to tell. Maybe it is the global appeal or the timeless elegance. Whatever the reason may be, it's a union that is pleasant to behold.