Entrepreneur Spotlight: Mubarak Muyika Turned Down A Full Harvard Scholarship To Chase His Entrepreneurial Dreams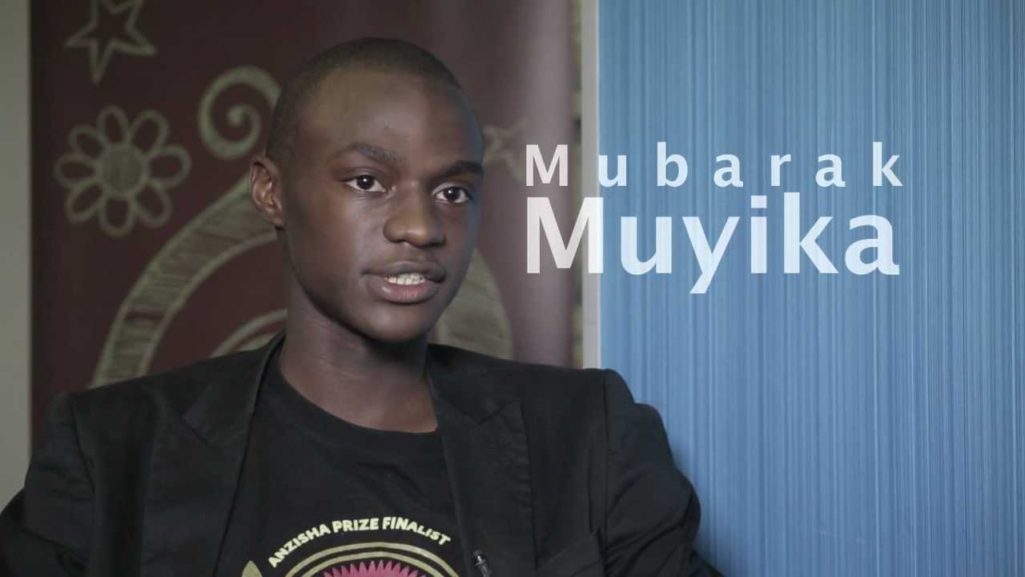 Mubarak Muyika is the quintessential definition of how far sheer will and determination can push you in life. His parents died at a young age. Surviving as an orphan is not easy in Africa considering the lack of child support in most countries. However, the young genius was not willing to succumb to his circumstances.
Most times, we excuse failure for people with disabilities or who have experienced misfortune in life. If Mubarak had settled for less, it would have been understandable, based on the circumstances. However, he decided to defy societal expectations.  This is the story of how an orphan boy from Kenya rose to be one of the youngest millionaires in Africa.
Mubarak Muyika's Early Life
Muyika was born on May 31st, 1994, in Western Province, Kenya. However, he hardly got to know the world when he got his first wave of tragedy. Mubarak's father, who was a senior civil servant in Saiya, died when Mubarak was just 2 years old. As if life hadn't taken enough away from the young boy, his mother also died when he was 11 years old.
After the death of his parents, Mubarak Muyika began his journey with his adoptive parents—his maternal aunt and her husband. They lived in the suburbs of Nairobi. Mubarak's foster parents enrolled him at Friends School, Kamusinga. At that early age, Mubarak Muyika won two awards at the school. He also won the Technical White Paper award at the 48th edition of Kenya's annual science fair, with his whitepaper: "kahunic infraphoto surveyor."
In the 49th edition of the same fair, Mubarak Muyika won the competition for the software he developed to track oil tankers and manage how petrol flows. Also in the same year, he founded what brought him to the national and international limelight, HypeCentury Technologies and Investment Limited. The company offers hosting services, domain reselling, and website design and management to small companies.
Because of this great development, Chris Kirubi, one of Kenya's biggest businessmen, offered Mubarak a scholarship to study at Harvard University. Mubarak declined the offer. Rather, focused on his tech business, which earned him the title "the African Mark Zuckerberg".
What Motivated Mubarak Muyika to be a Tech Entrepreneur?
Mubarak Muyika didn't have his parents around to cater to all his needs like most kids. At a very young age, Mubarak realized that nobody would be there for him if he wasn't there for himself. It was this line of thought that made him focus more on things that would make him succeed.
The second and major thing that motivated him to become a tech entrepreneur was the support of his adoptive parents. Mubarak Muyika's aunt and her husband operated a small distribution and publishing company, Acrodile Publishers. Mubarak figured out that his adoptive parents needed an online presence to attract more customers.
Since the webmaster that was handling the technical aspect of their online presence was doing a bad job, Mubarak propelled himself to learn web development using online resources. Within a few months, he delivered a fast e-commerce website to his parents, which aided their online appearance and helped Acrodile publishers get more customers.
Challenges at the Early Stages of Mubarak Muyika's Business
The major challenge that faced Mubarak Muyika was the decision to either go to Harvard or pursue his dream as an entrepreneur. It's not often that one gets an offer to study at one of the best universities, especially if the other option is a path as uncertain as entrepreneurship.
However, Mubarak opted for entrepreneurship after careful consideration. When speaking with Yahoo Finance in an interview, Mubarak explained that he is very competitive, and when he saw that his mates were already years ahead of him, he felt that going to Harvard would set him back five more years.
Many people worked on getting him into Harvard. Chris Kirubi, a Harvard alumnus, was top on the list. Many felt that Mubarak's decision to rather venture into the uncertain word of entrepreneurship wasn't the best, but he changed their perception. Eventually, he became a millionaire faster than anyone could have imagined.
The Success Story of the Wonder Boy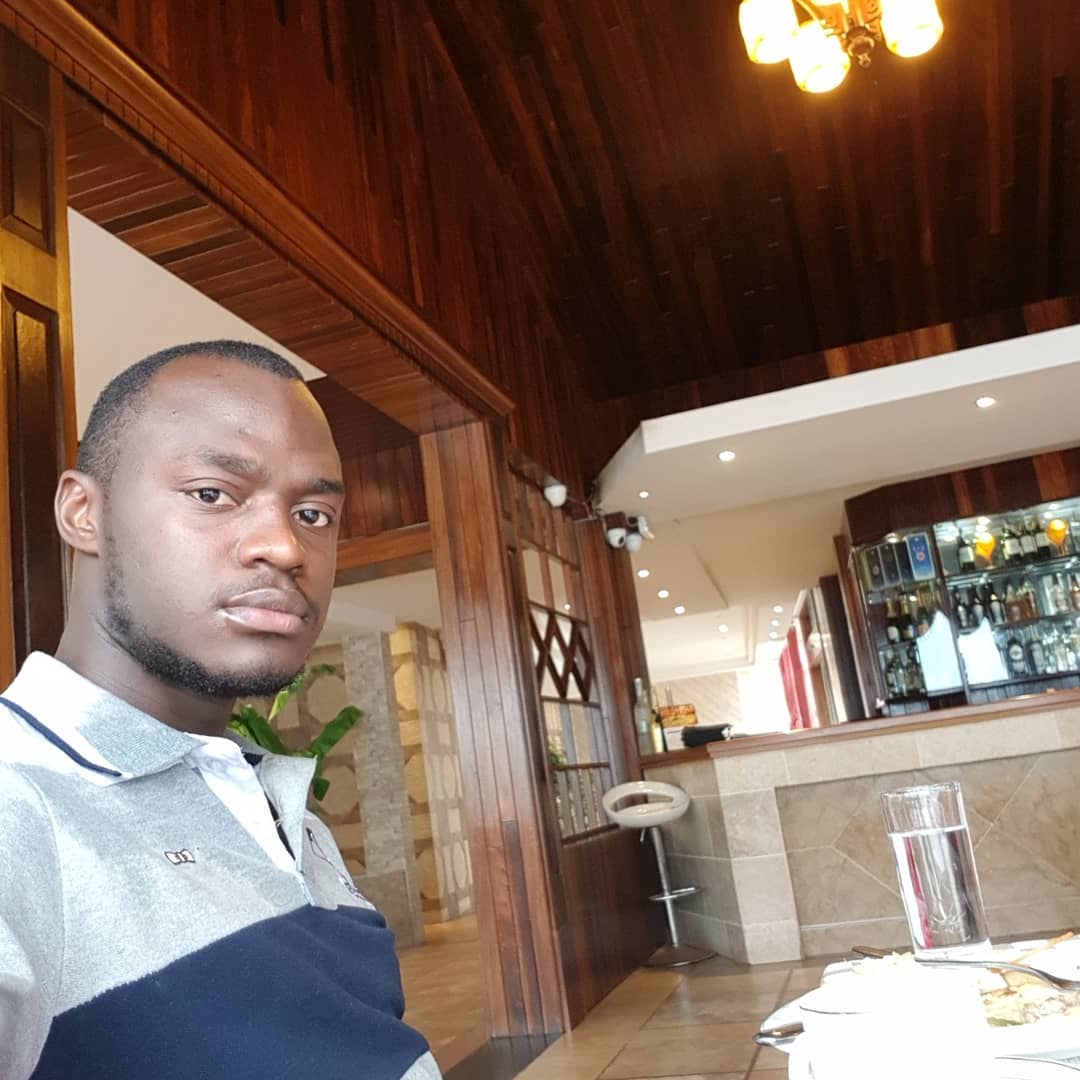 Deciding to turn down a scholarship to Harvard would hit a lot of people as being the poorest of decisions. Mubarak Muyika did it effortlessly. In a Yahoo Finance interview, Mubarak revealed that he didn't regret not going to Harvard on the scholarship he got.
As at the year Mubarak finished high school, he had started developing his company, HyperCentury Technology and Investment Limited. He decided to focus mainly on his company when he finished high school, instead of going to one of the most prestigious Ivy League schools.
Mubarak Muyika followed his dream as a tech entrepreneur, and with patience and hard work, his company gained international recognition. The work of the company was so impressive that it attracted international investors. Jignesh Patel, a tech investor, invested in Mubarak's company, with 25% ownership rights. Patel's investment greatly helped the company's growth.
Few years into the partnership, Mubarak Muyika felt that he had spent enough time at HyperCentury. He wanted to explore other things. So, in 2013, he sold 60% of his ownership rights to Wemps Telecoms, which made him a millionaire at the age of 19. Just a few months after he sold his company, he introduced Zagace to the world.
Zagace is a company that enables small and medium-sized companies to manage their human resources, inventory, accounting, and communications by offering an online business management toolkit through integrated apps.
The company blossomed, and because of its great feats, Forbes named Mubarak Muyika as one of the most promising African entrepreneurs on the 2015 Forbes 30 under 30 list. This also made many platforms liken the young genius to Mark Zuckerberg. Mubarak Muyika is still growing in the tech industry. Who knows the next thing the wonder boy has planned to spin on the world?
The Next Big Thing to Expect from Mubarak Muyika's Zagace
During an interview with Andy Serwer, Mubarak Muyika said that when he started Zagace, most of its subscribers were from Africa. However, as time went on, Zagace began to gain international recognition, and Mubarak and his team started getting offers and subscribers from across the world.
All thanks to the international recognition he received, Mubarak Muyika moved from his two-bedroom apartment in Nairobi, to the San Francisco Bay Area, Silicon Valley, West Coast. When Andy asked Mubarak why he moved to Silicon Valley, he explained that it was necessary to move because of his stream of customers. Also, moving to Silicon Valley was crucial for the company's expansion.
Mubarak Muyika told Andy that his first motive for moving to Silicon Valley was to get partnerships and investors. However, he learned so much more from the experience. Zagace has a lot more in stock for the world to see, and Mubarak Muyika is trying to expand his company, and at the same time, provide apt services for small businesses in Africa and all around the world.
Lessons from the Young Entrepreneur

#1. Never Let Your Past Limit You
Mubarak Muyika was very young when he lost his parents. Many people would use this as an excuse for their failure. Mubarak used it as a source of inspiration. He didn't let his past limit his potential. He is even yet to unfold all he has in stock for the world to see.
#2. Use every Opportunity to Learn Something New
One of the driving forces that propeled Mubarak to his current success was his focus in his aunt's business. He taught himself how to create a website, learnded HTML, Java, and many more, to create a viable online presence for his aunt's bookstore. This led to his love and interest in tech.
#3. Stay Humble but Ambitious
When Jignesh Patel invested in HyperCentury, Mubarak had a stagnant but stable mode of income. People who aren't as ambitious as Mubarak would have settled for this, but not him. In 2013, he sold his shares to Wemps Telecoms to pursue his next goal. Learn to be ambitious. It propels you to grow.
#4. Trust your Guts
If most people got a scholarship to Harvard, they wouldn't even think twice before opting for it. However, Mubarak Muyika trusted his guts. He turned down a scholarship to Harvard to focus on his tech entrepreneur journey. In the long run, it paid.
#5. Evolve with Time
Rigidity isn't best for entrepreneurs. You must be willing to take risks and try new things. Mubarak Muyika has shown the world that flexibility, trusting your instincts, and working hard pays. Getting a scholarship to Harvard would definitely increase your chance of getting a good well-paying job. Having a rich man invest in your company is a big win. However, Mubarak Muyika left his comfort zone to pursue his dreams, and this has been working for him.
Conclusion
Like many Africans, Mubarak Muyika didn't get the best of education following the death of his parents. However, one thing that his success proves is that you don't need a certificate from a brick-and-mortar classroom to make a difference. Life is really unfair which explains why many young Africans are dying on the Sahara Desert and Atlantic Ocean in their thousands to get to Europe. Obviously, your background doesn't determine how far you would go in life. Take a cue from Mubarak Muyika and dare to dream. Dare to become a success story—and that is what you will become.