Ghana Joins A Growing List Of Countries Calling For Slavery Reparation. See Why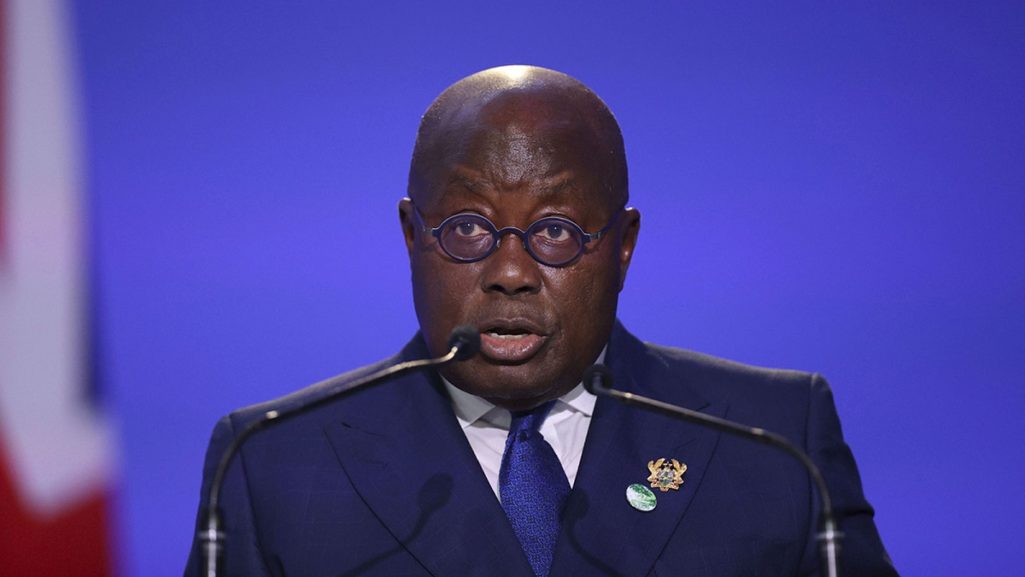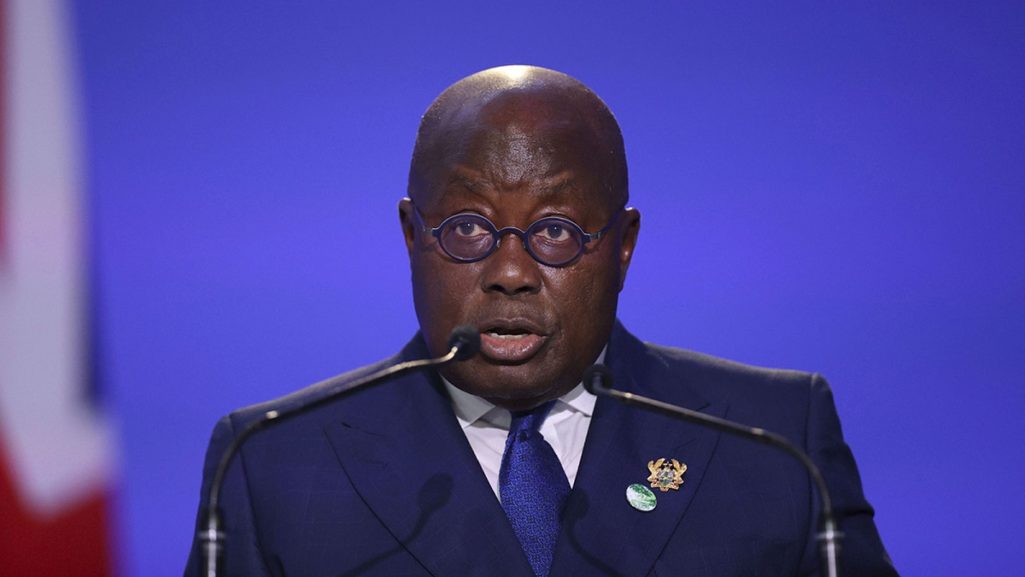 The president of Ghana, Nana Akufo-Addo, has called for slavery reparation for African nations and African diaspora populations. President Akufo-Addo advocated for reparations during the Reparations and Racial Healing Summit held from Aug. 1 – Aug. 4, 2022, in Accra, Ghana.
Nana Akufo-Addo, who served as African Union representative at the Summit, emphasized Africa's quest for slavery compensation. He remarked that reparations for people of African descent are long overdue.
He said the effects of slavery have been detrimental to the continent and the African Diaspora. The slave trade era suppressed cultural, economic, and psychological development in Africa. It is time to renew and deepen the dialogue about slavery reparation for Africa because they are long overdue.
Why Africa demands slavery reparation
The transatlantic slave trade was the biggest forced and most inhumane migration in history that affected millions of Africans. Strong African men and women were sold as slaves to develop America and Europe. African slaves enriched both their masters and descendants without receiving any compensation for their labor.
ALSO READ: Remembrance Of Slave Trade: Is Modern Slavery Worse Than The Pre-colonial Era?
According to the Trans-Atlantic Slave Trade Database, about 12.5 million Africans were enslaved and taken to the Caribbean and North and South America. Some analysts argue that up to 20 million Africans were moved forcefully from their continent. Sadly, developed countries that perpetuated the slave trade are yet to give a formal apology and compensate Africans for the same.
Calls for slavery reparation in Africa can be traced back to 1992 when the Organisation of African Unity formed a group dubbed "Eminent Persons." Led by the Nigerian businessman Bashorun MKO Abiola, the group was to push for slavery reparations. 
Professor Ali Mazrui of Kenya, who was one of the members, championed the idea of creating a crusade of reparations for Africa and the African diaspora. Also, members agreed to look beyond financial compensation. 
They resolved to come up with realistic strategies that would help to deal with imbalances between the African continent and the Western world. Some of their proposals included skills transfer to Africa, debt cancellation for African nations, and support for democracy in the continent.
ALSO READ: Remembering Victims Of Child Slavery And How To Put An End To The Menace In Africa
The African World Reparations and Repatriation Truth Commission held its first conference in 1999 and urged the West to pay Africa $777 trillion. The Commission resolved to use all legal means to obtain the money.
This year, African countries, in a joint initiative, seem to have renewed efforts to obtain compensation from Western nations involved in the historic slave trade. Akufo-Addo, who was the keynote speaker at the Reparations and Racial Healing Summit, seized the opportunity to reignite calls for slavery reparation.
Slaves ignored, slave owners compensated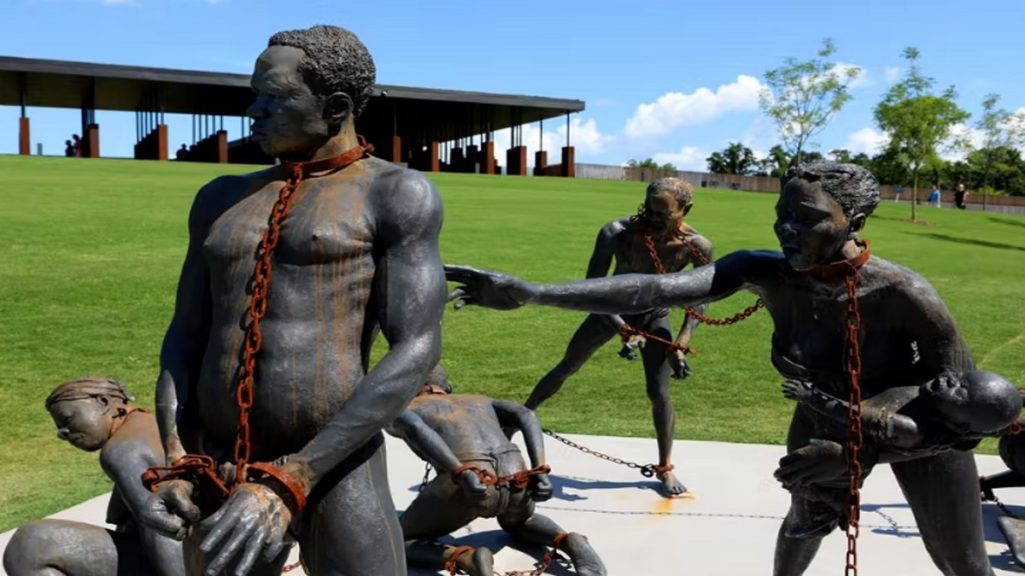 Ghana's president compared the lack of slavery reparation in Africa to the huge compensations paid to American, British, and French slaveholders after their countries outlawed the slave trade. 
According to President Akufo-Addo, all the British slave owners receive reparations equivalent to £20 billion sterling. Similarly, owners of slaves in America got $300 for each slave they held. In addition, Haiti paid French slave owners reparations totaling $21 billion following Haiti Revolution.
ALSO READ: International Day For The Abolition Of Slavery: Dealing With Systemic Slavery In Africa
Sadly, in all these and other cases, enslaved Africans received nothing. The president reiterated that no amount of money can undo the harm inflicted by the historic slave trade and its effects, which span many centuries. Nonetheless, he said the time is ripe for Africa. Western nations should pay reparations to the 20 million Africans who were denied freedom and sold into slavery.
Slavery reparation demands outside Africa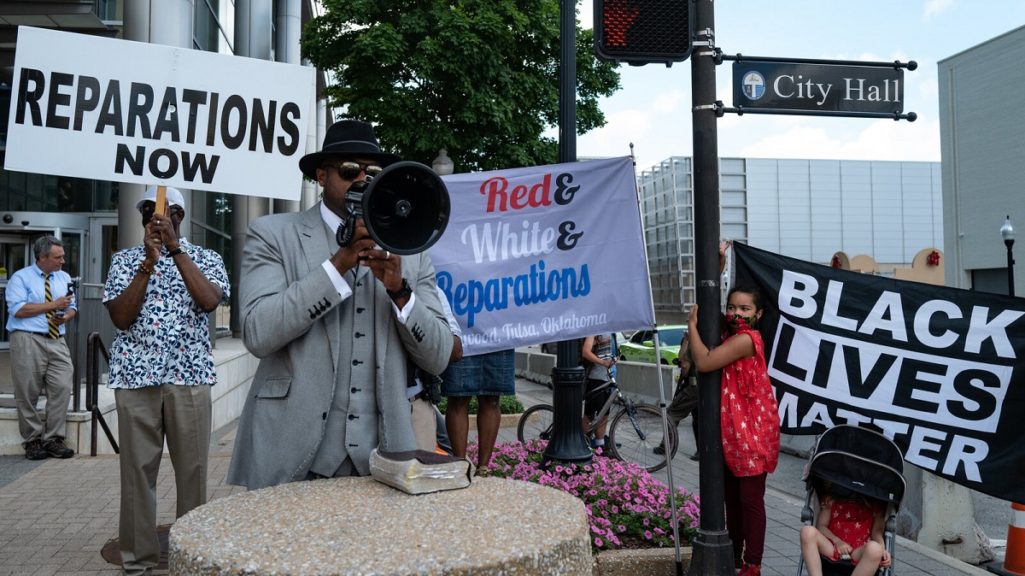 The struggle for slavery reparation is not just in Africa. Since the 19th century, slavery reparation advocacy has existed in one form or another. Reparation movements have emerged from the United States, United Kingdom, Mexico, and Cuba among other nations. 
Fifteen Caribbean nations have been pushing for reparations for nearly a decade. These countries, which make up the Caribbean Community (CARICOM), formed the CARICOM Reparations Commission in 2013.
The main role of the Commission was to develop a case for reparatory justice. The Commission came up with several demands that are spelled out in the CARICOM Ten Point Plan for Reparatory Justice. A sincere formal apology by European governments tops the list of demands made by the Caribbean Community.
ALSO READ: GAME CHANGER: Mauritanian Former Slave Makes A Bold Move For Freedom
Another demand is the establishment of a repatriation program that will help return to Africa millions of displaced Africans who wish to return to their motherland. These are people whose ancestors were enslaved or stolen from their homes and subsequently shipped to the Caribbean. 
Why slavery compensation is good
Paying reparations to the descendants of enslaved Africans is good, and most importantly, necessary for several reasons. Without the slave trade, some activists and scholars argue that the African continent would be far better in terms of development today. Additionally, without the transatlantic slave trade, the West would not have developed as much.
This argument holds that since the West thrived while Africa was actively underdeveloped, Western slave-trading nations ought to compensate African countries. For example, the West could fund specific projects related to the slave trade. They could also give financial donations that could maintain historic sites of the slave trade and African museums.
Moreover, slavery resulted in huge wealth disparities between Whites and Blacks. The United States and its wealth were, to a great extent, built by enslaved Africans. President Obama affirmed this during the "Renegades: Born in the U.S.A" podcast with Bruce Springsteen. The former president said a significant part of the wealth of the United States was built by enslaved Africans.
ALSO READ: 10 Historic Sites In Ghana You Should Visit Once In Your Lifetime
In the 1860s, slaves worked to erect the economic foundation of America, according to Ta-Nehisi Coates. He says that, by 1840, slave labor produced cotton amounting to 59% of America's exports. Once sold in Great Britain, this cotton powered a massive economic transformation. 
The White slave owners did not compensate slaves for their economic contribution. This led to decades of financial hardships for both the slaves and their descendants. Leaders, institutions, and experts across the world agree that slavery reparation would help to reduce or even eliminate the Black-White wealth gap.
Should current generations pay slavery reparation?
Can Western nations be held accountable for the crimes committed by generations that are long gone? This question has been a subject of debate with different parties, groups, and legal experts expressing divergent views. To start with, calculating the financial value of human life can be quite difficult.
However, slave traders seem to have had no trouble pricing a slave. A healthy African man, for instance, would be valued for more than $1,200 in Louisiana, U.S. A girl aged 10 was worth more (about $1,400) because of her ability to bring forth children for resale.
ALSO READ: Historic Africa Free Trade Agreement Is Now Official – Making Africa The Largest Free Trade Area In The World
Dr. Rashawn Ray and author Andre M. Perry argue that in 1860, enslaved Black Americans that provided free labor in the US were valued at over $3 billion. The trans-Atlantic slave trade deprived Africa of human capital that was vital for its development. But manpower was not the only loss. Lynsey Chutel expresses that Africa lost innovation, creativity, and relationships.
Slavery stunted development in Africa
These losses, viewed from the standpoint of millions of lives and hundreds of years involved, stunted development in Africa. They changed the continent's development trajectory for the worse. Many proponents of slavery reparation argue that these are enough justifications for the devastating effects of slavery that Africa and Africans struggle to overcome.
Although slavery was perpetuated hundreds of years ago, current Western generations continue to enjoy the wealth and infrastructure that were built by enslaved Africans. On these grounds, reparation proponents argue that governments, individuals, and institutions that benefited from—and continue to benefit from—the slave trade and slavery should pay reparations in different forms.
A United Nations report on human rights released in June 2021 advocated for slavery reparation. The U.N report decried the "dehumanization" of Africans and called on the countries involved to make "reparations in various forms."
ALSO READ: Why Black History Month Is In February And The Need For African Solidarity
Speaking on behalf of the African Union at the Summit, The president of Ghana said, "we believe the calls for reparations for Africa are just." The Summit ended with a declaration that lays a framework for pushing forward the advocacy for slavery reparation and healing.