Designer Spotlight: African Designer Mohanad Kojak Tackles Fashion and Bullying In Arab World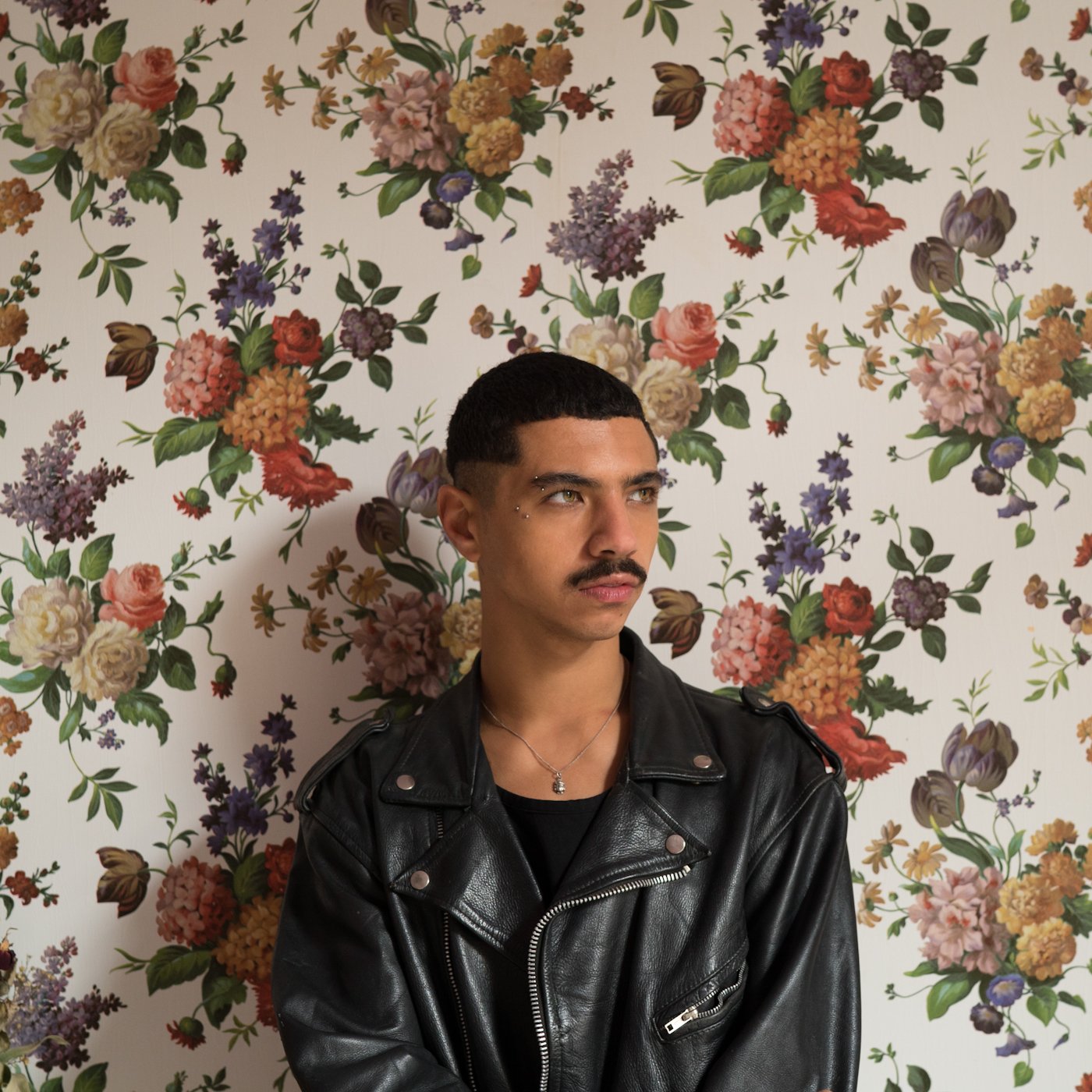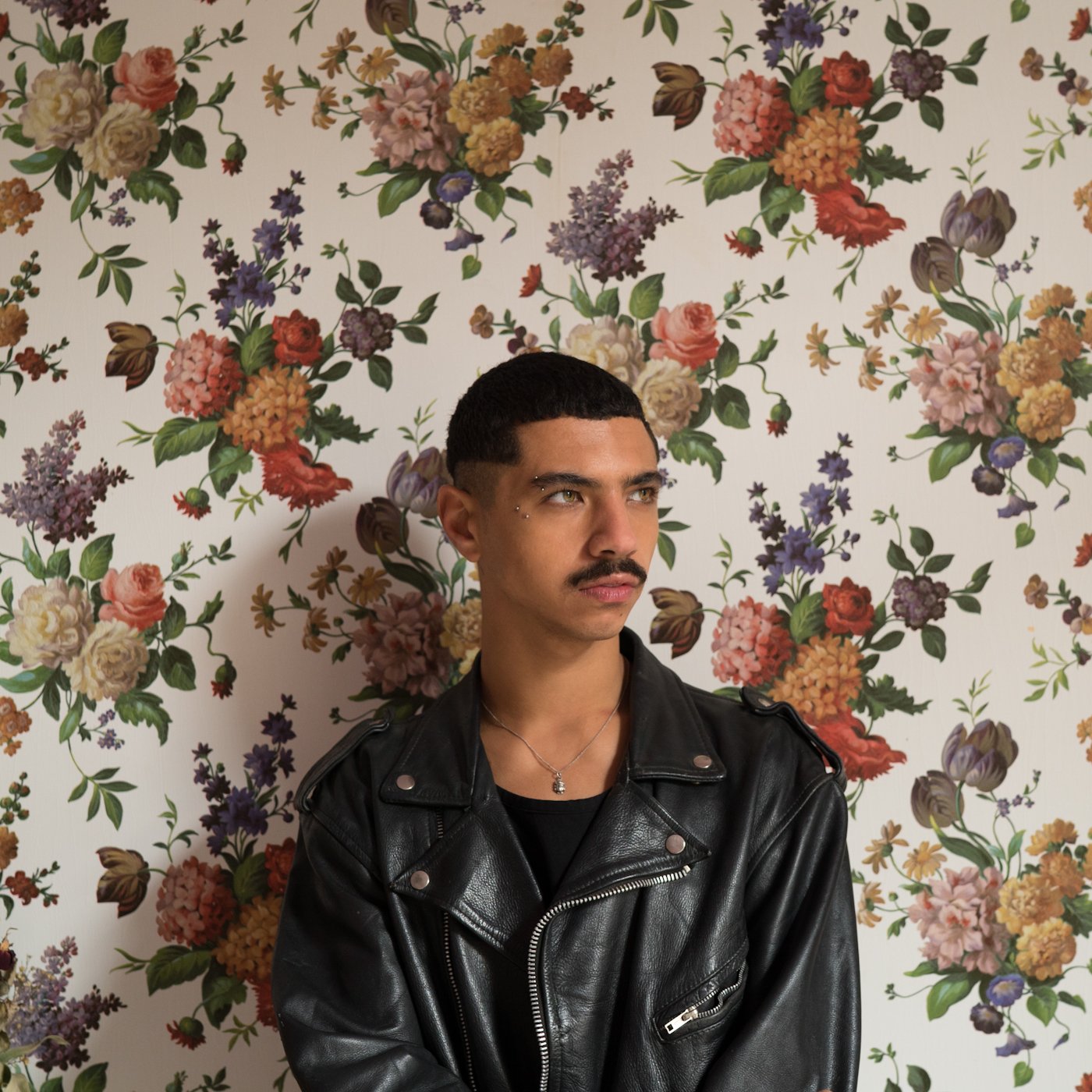 Our Designer Spotlight shines on the Egyptian designer Mohanad Kojak. He is a firm believer that the clothes people wear are a reflection of how they want to be perceived. Also, this brilliant designer is an outstanding inspiration. As a matter of fact, he has not only triumphed over prejudice and cyber-bullying but also gone on to successfully achieve his goals. So, this is a story about how a creative went against convention and established a winning brand.
Determination in the Face of Challenges
Mohanad Kojak's talent and eye for design came to the fore when he was a student at the German University in Cairo. From a very young age, he learned how to defend his craft. Whilst at the campus, Kojak was brandied a 'sissy' and bullied as well as pushed around. Yet, his only crime was standing out as different in dress and behavior.
Kojak defended himself and took action against his attackers. Nonetheless, he accepted the reality that prejudice defines the society that he lives in. In an interview with Farah Hosny of Scene Arabia he said,
"The society here is very limiting and pressuring. The worst thing is that we're not giving each other space where everyone could go with the flow and experiment. Due to that cramped concept of what can neatly be placed in the human-construct box of 'these things are okay' those who find the cage claustrophobic are often on the receiving end of negativity.''
On the positive side, rather than dampening his ambition, the conflict has inspired Kojak to greater heights and fueled his determination to succeed.
Mohanad Kojak's Most Iconic Design in Collaboration with Up-fuse
Up-fuse is an enterprise in Egypt that promotes sustainable fashion. Founded in 2013, they specialize in the production of goods such as backpacks and accessories from environmentally friendly material.
In 2019, Mohanad Kojak teamed up with Up-fuse to come up with a sustainable design that would feature at the prestigious El Gouna Film Festival (GFF). Consequently, working with upcycled plastic material, Kojak produced a spectacular gown for GFF's host, Rosaline Elbay. The gown was crafted out of 800 plastic bags and covered with a profusion of feather motifs.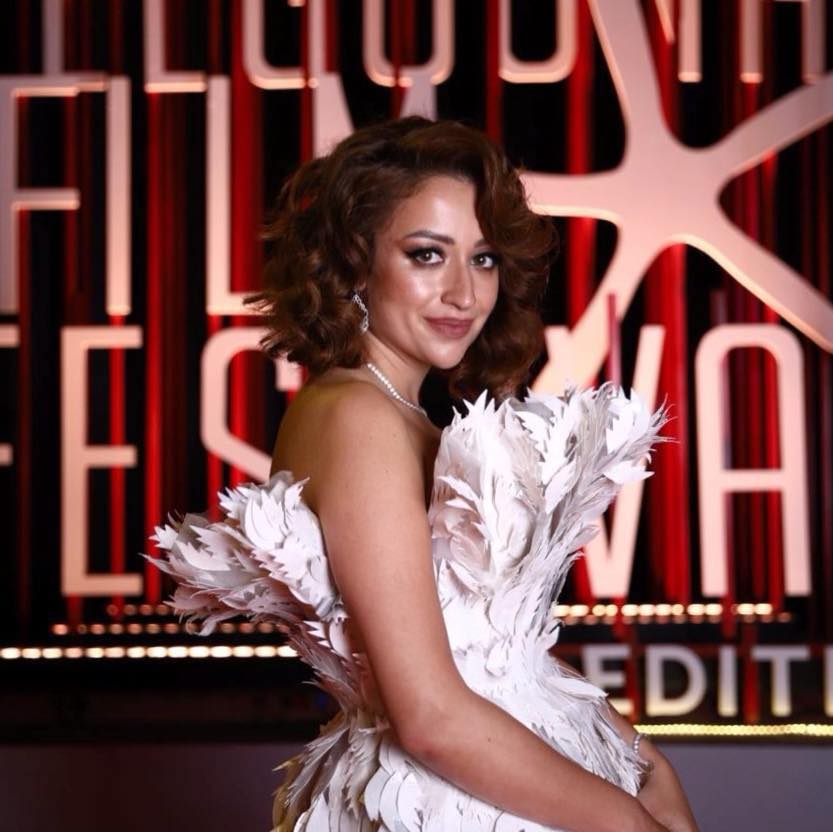 Success at the El Gouna Film Festival
Kojak's winning creation was a resounding success and above all, it delivered the intended message. Firstly, although most plastics are not biodegradable, they can be put to good use. Secondly, it is possible to produce beautiful outfits out of repurposed material. Hence this is a viable option for recycling plastic. Several of the 'A' list personalities who attended the festival were also spotted wearing Kojak's distinctive gowns.
Mohanad Kojak's Early Years
This Egyptian designer can be said to have creativity in his blood, as he grew up around an artistic family. Moreover, the neighborhood his family lived in was surrounded by tailors and seamstresses whom he would hang around. One artisan, in particular, taught him the basics of tailoring. Kojak began to sketch designs at a young age, and also designed outfits for dolls.
The Transition from a Hobby to a Business Enterprise
Whilst at University, Mohanad Kojak was asked to design costumes as part of a video project. Since he had a stash of ready sketches, he decided to have them made up instead. The shoot generated so much interest in his designs that he began to receive orders for outfits. Eventually, due to the large volume of work, he dropped out of university to focus on the business.
The Kojak Studio Fashion Brand
Kojak Studio was founded in 2014. It is a fresh, bold brand inspired by Egyptian culture. It is easy to identify Kojak studio creations through their unusual, striking textures. Kojak transforms unusual material into something unique and stylish. For example, he's been known to use furniture fabric to incorporate desired patterns into his designs. The fashion line is also famous for its 'fairytale' but at the same time non-traditional bridal gowns.
Participation in Project Runway Middle East
Mohanad Kojak was one of the two Egyptian designers who participated in the inaugural Project Runway Middle East competition in 2016. This is the Arab version of the American show. The goal was to promote young designers and assist them to launch a career in fashion. Kojak benefited from the experience and it guided him in the journey to define his brand. Below are examples of some of his outstanding collections.
Red Carpet Looks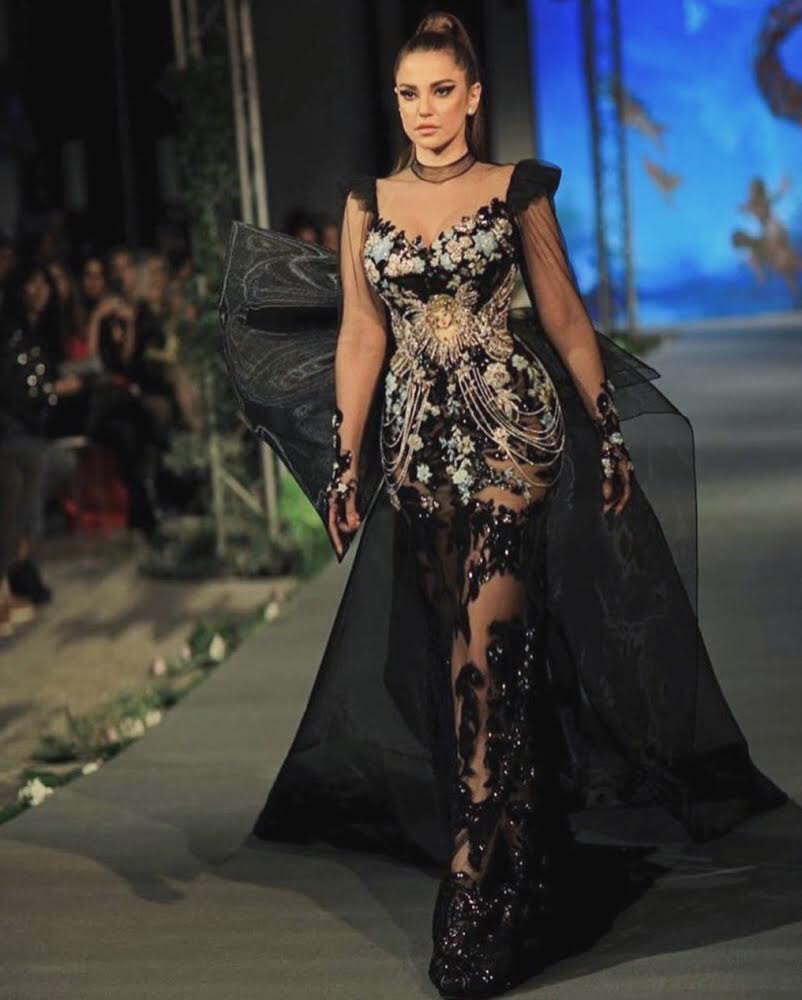 The above is a dramatic, exquisitely embroidered chiffon gown. The form-fitting sweetheart neckline has transparent chiffon sleeves and an elegant bustle behind it. It is due to such immaculate creations that Mohanad Kojak has become the go-to designer for red carpet events in Egypt.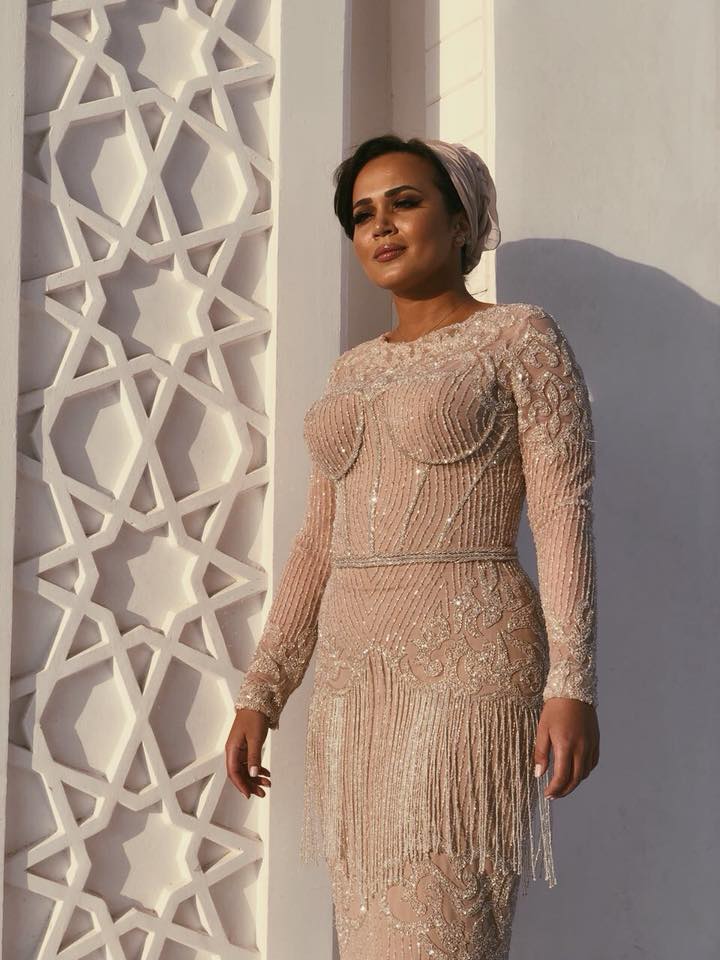 This baby pink embroidered and beaded number that is discreetly elegant is guaranteed to capture attention on the red carpet. It is form-fitting with long sleeves and a fringe detailing at the hips. However, the unusual headpiece at the back of the head finishes off the look with style.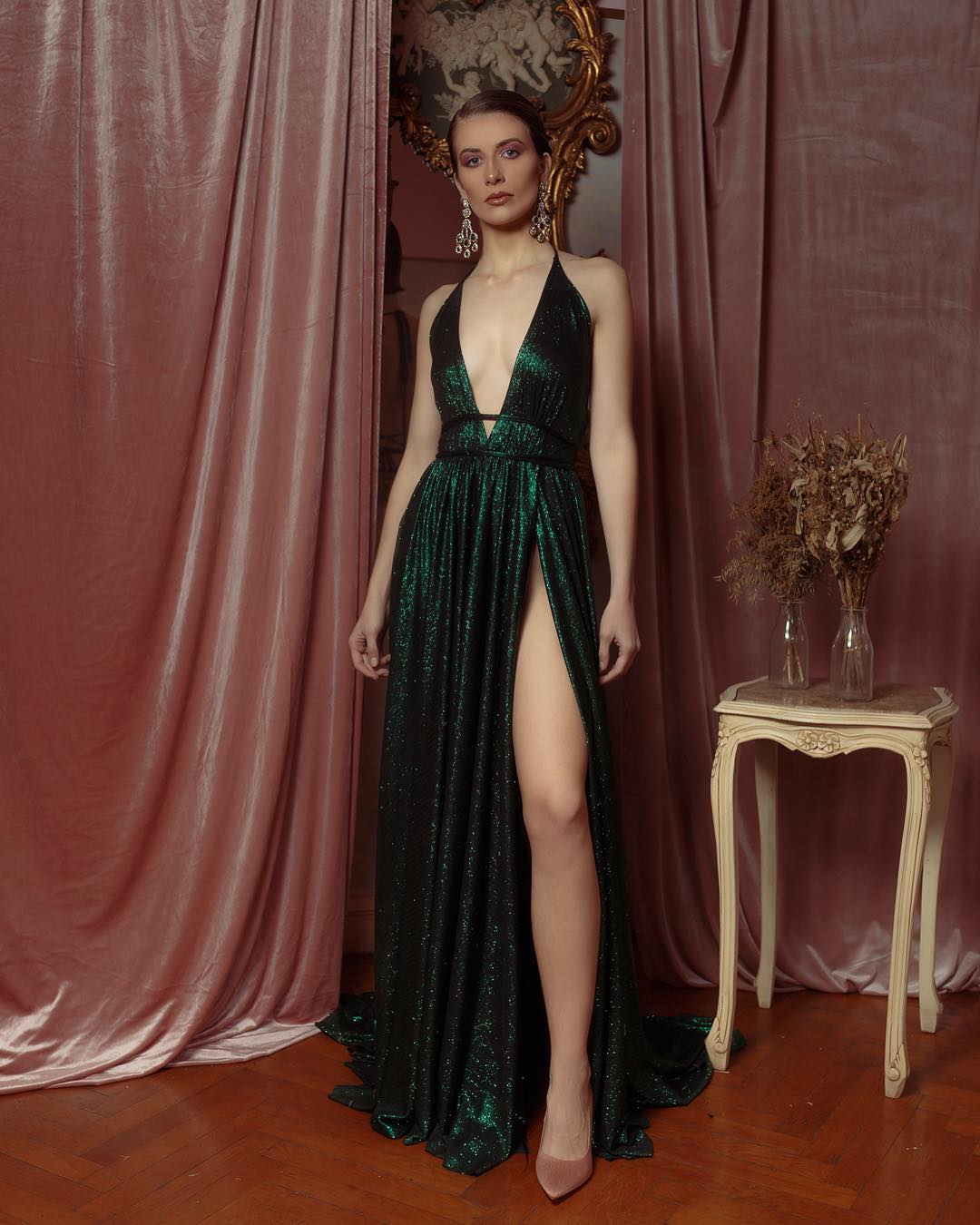 This dreamy Greek-inspired creation is composed of a sparkling, fluid green fabric that skims the body and flows down to the floor. It has a daringly low neckline that plunges down to the waist and a slit that shows off one leg.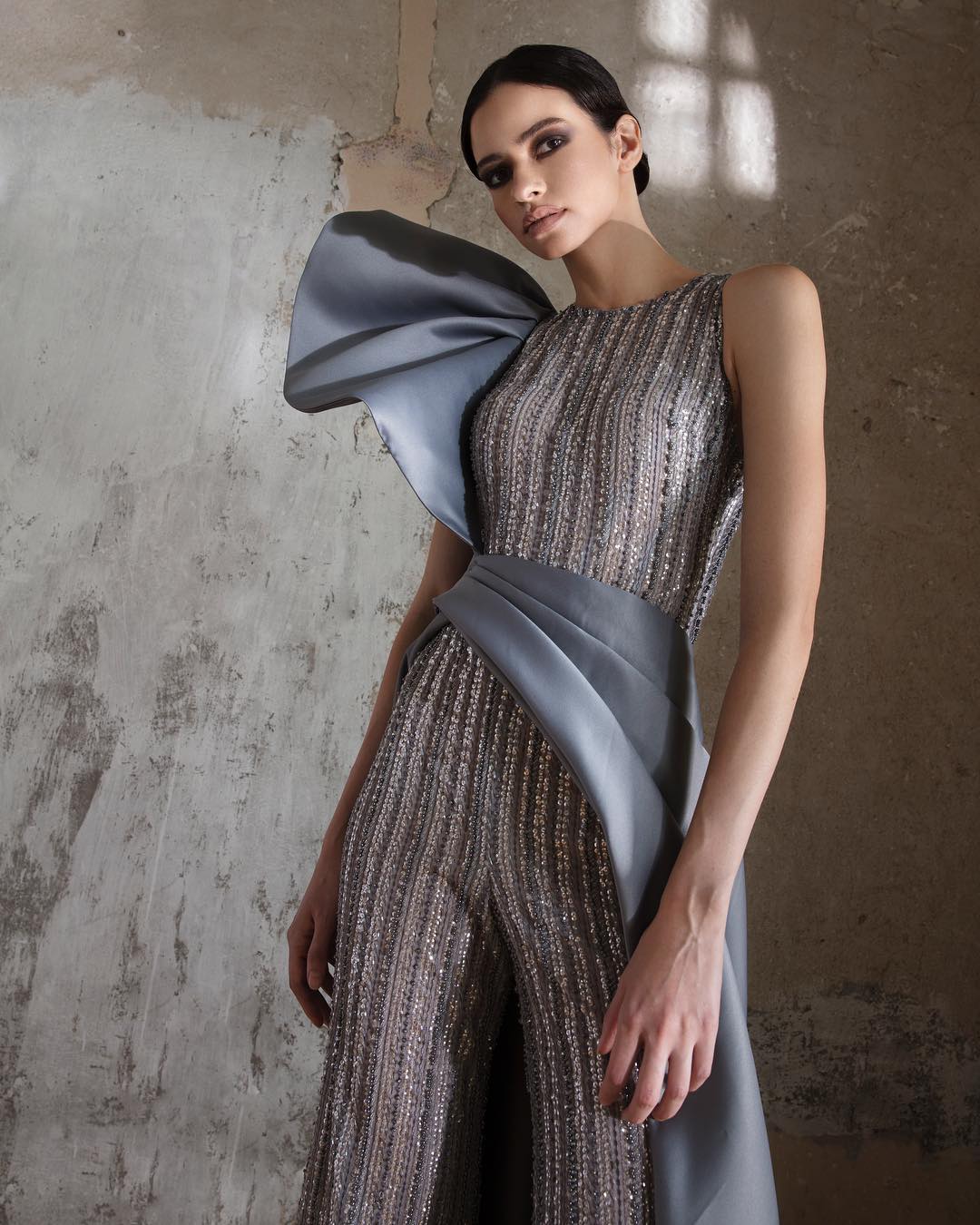 For a cutting-edge look, the above ensemble is just the ticket. This is more than just a jumpsuit. The textured steely grey tones of the outfit are offset beautifully by the smooth satin sash draped around the waist and built to a bow at one shoulder.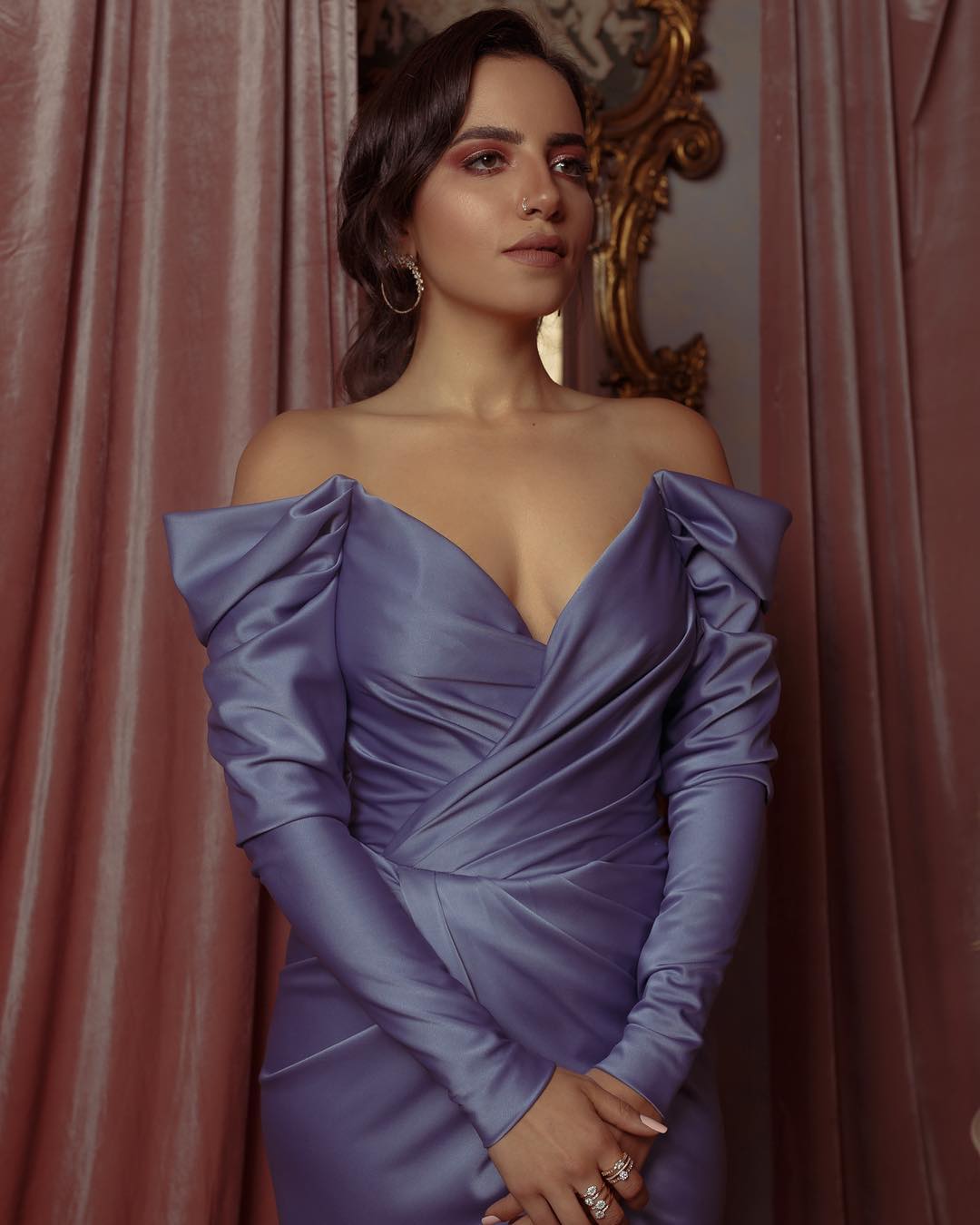 As they say, 'less is more when it comes to true elegance. This graceful creation is simply stunning in its simplicity. It is crafted in heavy satin that holds the pleats in place around the bustline and the sleaves perfectly. The result is a timeless vintage look.
Mohanad Kojak's Reverence Collection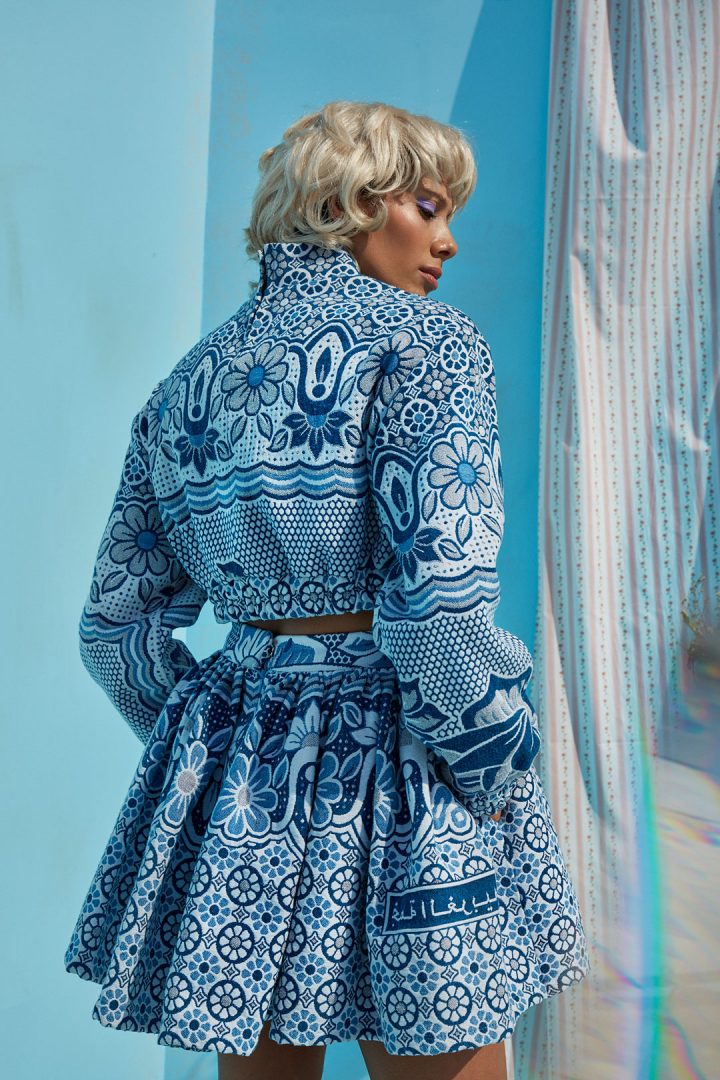 Mohanad Kojak dedicated this line to his late grandmother. He uses unusual fabric that has a rich texture with bold striking patterns. This number epitomizes boho chic in a strong and powerful sense.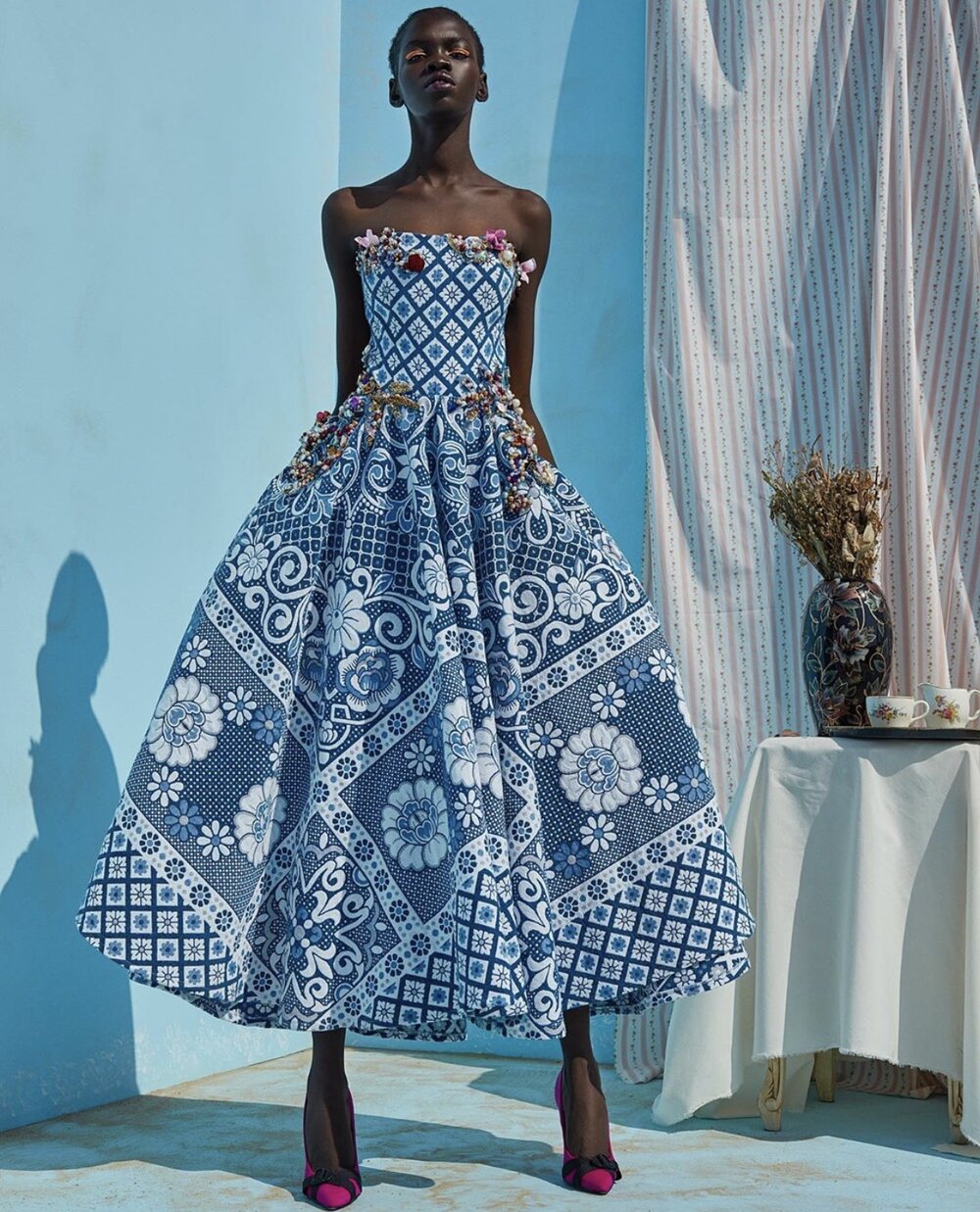 A similarly bold pattern and texture fabric are in use here, but with a softer silhouette. This off-shoulder creation is feminine, cinched at the waist, and flowing out in extravagant folds. The floral accents embellishments further match the hot pink shows with a strip of black bows.
Mohanad Kojak's Mother of the Bride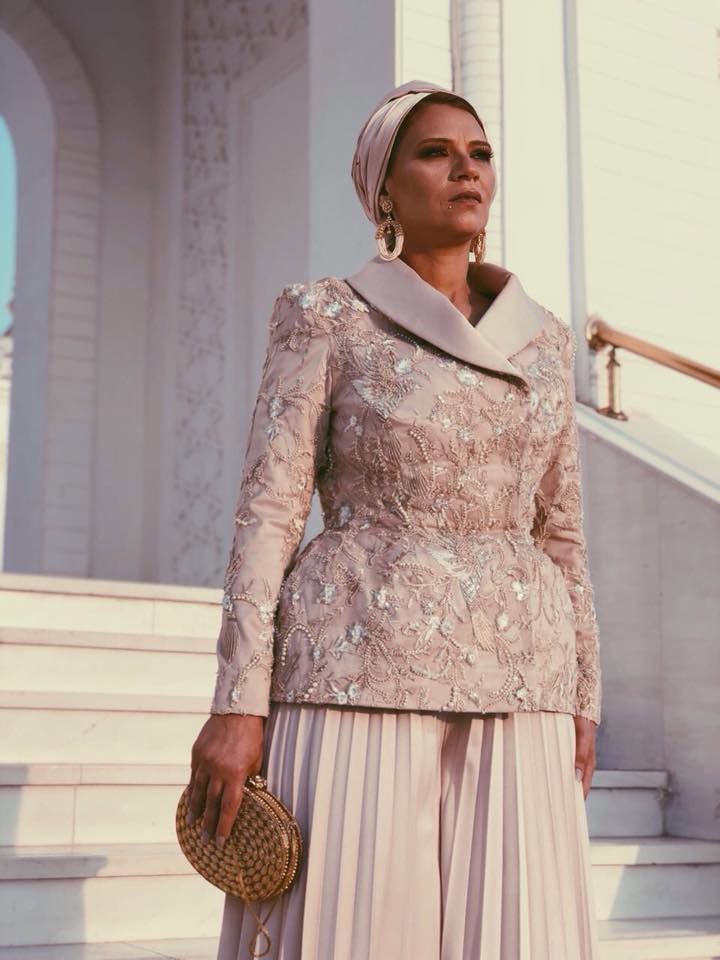 Mohanad Kojak's versatility is evident in the above design. This mother of bride outfit has a beautifully embroidered fitted jacket with a satin collar. The fitted top is well balanced by the stylish pleated soft culottes. The beaded golden purse and elegant turban complete this original look.
Here Comes the Bride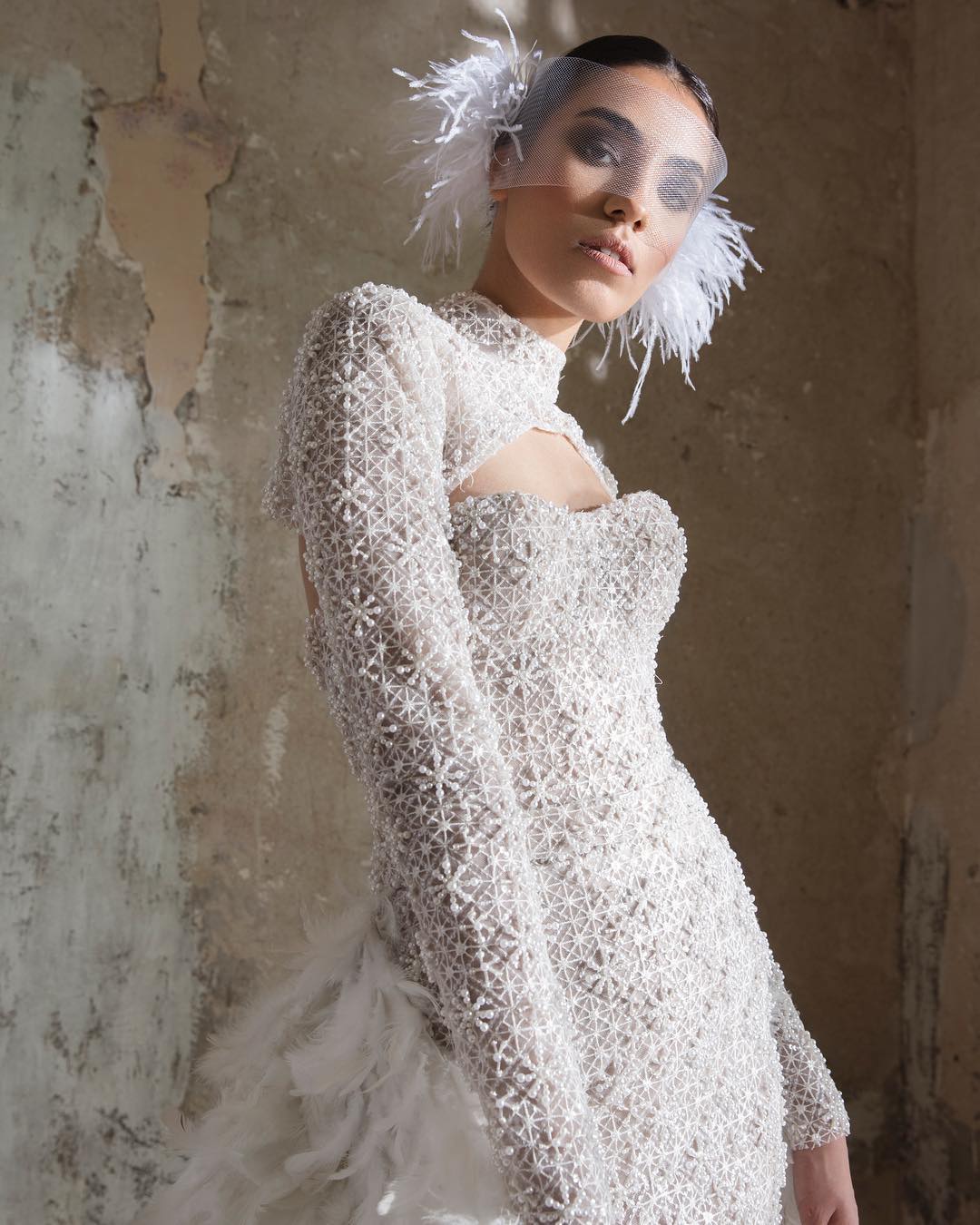 Feathers and woven textures make up this iconic bridal ensemble. The silhouette is form-fitting and demure, aside from the peek of flesh at the chest. The minute veil and feathers give it a dreamy feeling.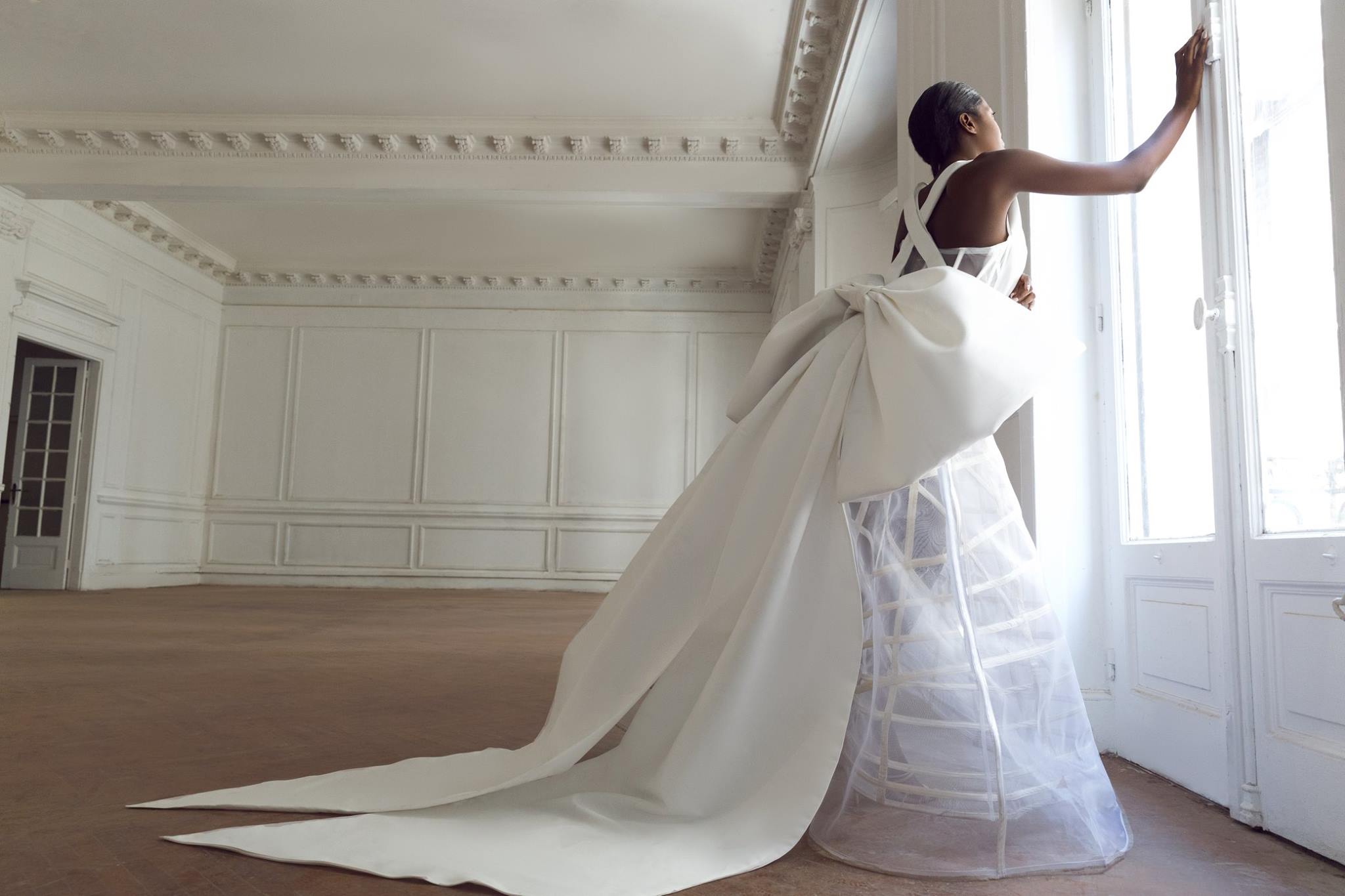 This wedding gown is a 'fairytale' vision. The creation is full-skirted with unusual structures within the transparent skirt. The bodice has criss-cross bands at the back which end in an emphatic bow.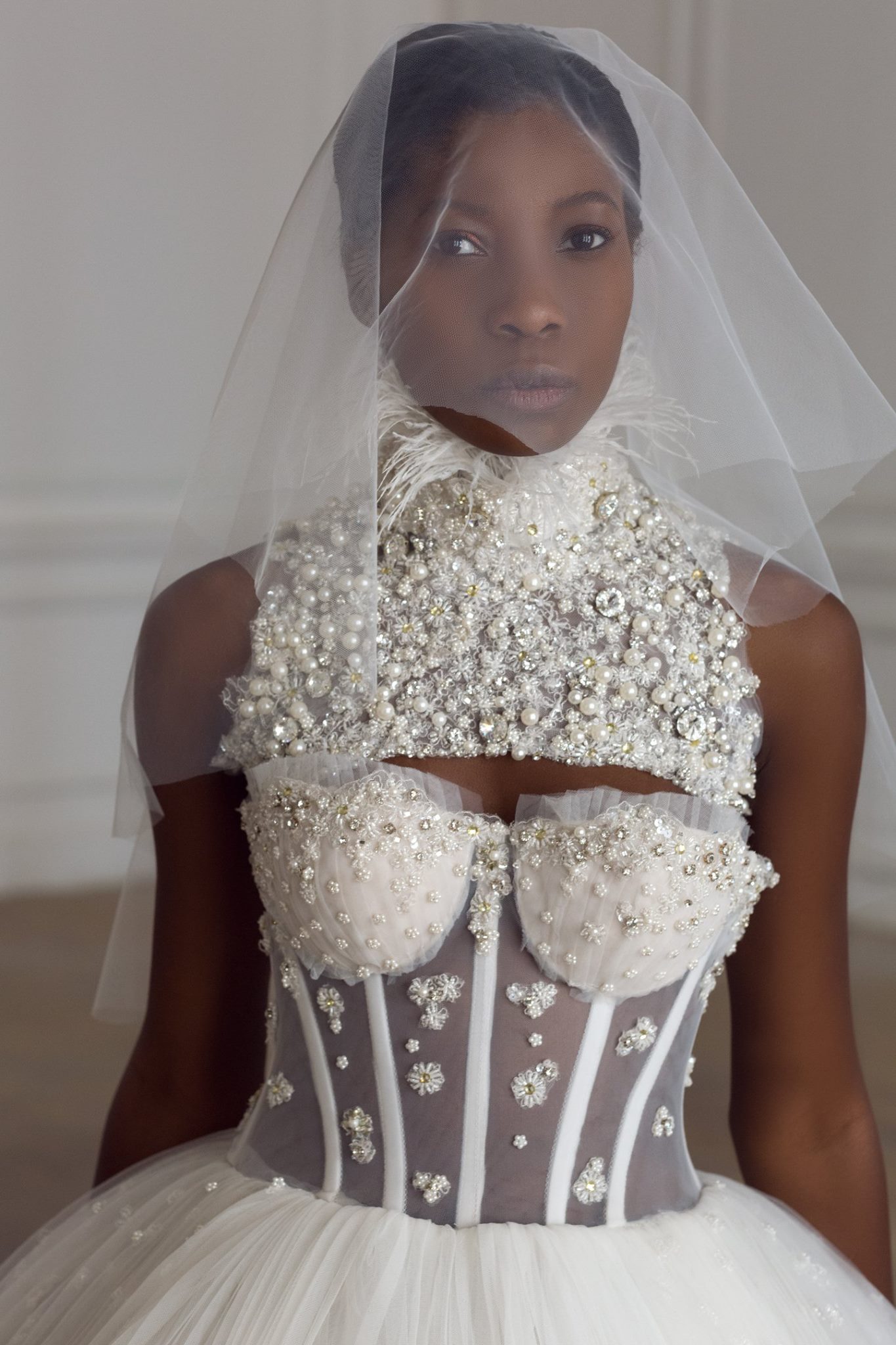 Kojak excels himself with his breathtaking creation. The ornate, jewel-encrusted neckpiece that has a ring of feathers at the top, extends from the neck to the top of the chest. The gown is slim-fitting until the waist then flows out in folds of romantic tulle.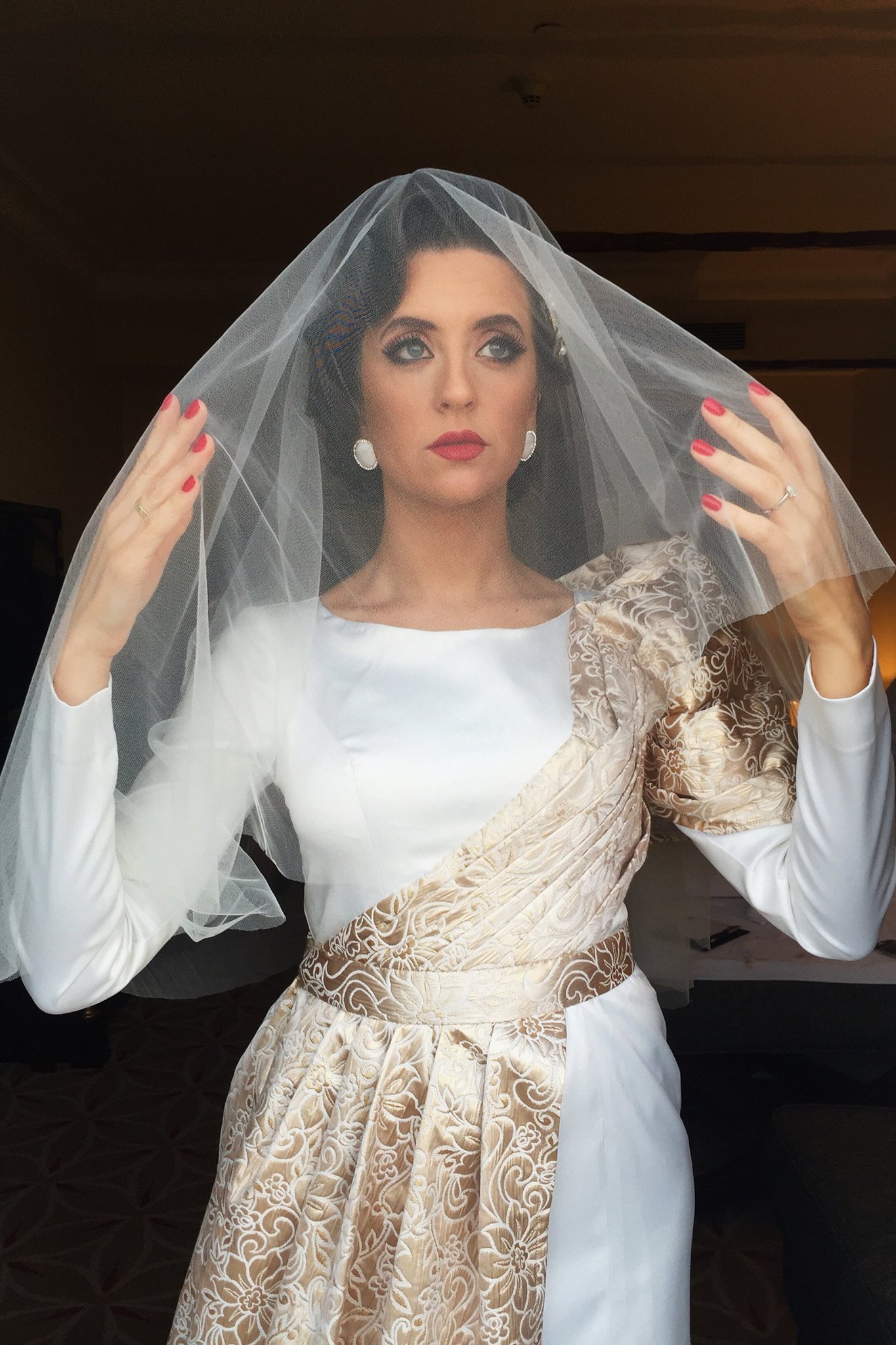 A wedding gown with ethnic accents, this gorgeous gown is crafted in white and bronze. The swathe of bronze fabric with delicate white floral motifs begins with a puff sleeve and flows asymmetrically to the waist and down to the hem.
Conclusion
Mohanad Kojak's achievements in the face of adversity are admirable. Also, they present a lesson of determination and focus. This is also a reminder that success does not come easy. Growth is at times dependant on our leaving our comfort zones and standing out of the crowd. So, dare to be different. Which of Kojak's designs do you love the most? Share your thoughts in the comment box below.