Afronista Of The Week: Where Is Victoria Kimani?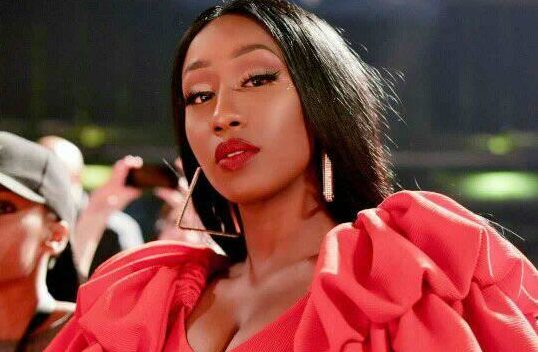 There's an African saying that, 'Judge, not your beauty by the number of people who look at you, but rather by the number of people who smile at you. Victoria Kimani, our Afronista of the week is more than a stylish fashion icon who promotes African fashion.  This Kenyan celebrity is also a talented singer, songwriter, and activist who takes a stand for vital causes. Hence, the voiceless whom she speaks for 'smile at her'. Here is what this celebrity has been up to lately. And we will also take a peep into her amazing wardrobe.
The AFREAKA Album
In 2020, Victoria Kimani released her new album AFREAKA. She collaborated with FKi1st in the production. He is an American rapper and record producer with Liberian roots. FKi1st is the stage name of Trocan Markous Roberts Jr., a multi-platinum music producer. The album represents a shift in style for Victoria Kimani from Afro-pop. In AFREAKA, she blends contemporary African music with the highlight, reggae, and American rap. Notable on the album is the song 'Talk to Me'. On the music video for the song, the famous Ghanaian-American comedian Michael Blackson makes an appearance.
Victoria Kimani's Deal with Chocolate City
Victoria Kimani's career received a boost in 2012 when she signed up with the Nigerian music label Chocolate City. Chocolate City is one of the most successful labels in Africa. The label is behind the successful career of notable stars such as Ice Prince and Brymo. Kimani caught the eye of Chocolate City when she performed a remix of the song 'Oleku' by Ice Prince which went viral.
Kimani was the first female artist to be signed by the label and given the nickname 'First lady'. In March 2013, she released her first single under the label 'Mtoto' which means child in Swahili. Her only album with them was 'Safari', released in December 2017. This also marked the end of her contract with Chocolate City.
Kimani and 'ONE Campaign'
ONE is an international non-governmental initiative co-founded by the rock star Bono. It was founded in collaboration with organizations such as CARE, World Vision, Oxfam America, and others. Its goal is to eradicate poverty and preventable disease by 2030. The name ONE signifies the unity of voice. In 2015, Victoria Kimani was one of 9 African female artists who came together to perform the song 'Strong Girl' in support of the ONE 'Poverty is Sexist campaign.
The goal was to highlight how difficult it is for women to escape from poverty. This is because they lack the support that men easily get. Also, other unfavorable circumstances like government policies make it hard for them to reach their full potential. The song was meant to put pressure on leaders to invest in areas like education and health to empower girls and women. Consequently, the female population can lift both themselves and their communities out of poverty.
Victoria Kimani's Early Life
Victoria Kimani was born in Los Angeles, California in 1985. Her parents are Kenyas who worked in the missionary field. The parents' nature of work took them to different cities, and one of them was Benin City in Nigeria where they lived for several years. Kimani has two older brothers. One of them is a rapper and musician popular by the stage name Bamboo.
Her Music Career
Kimani ventured into the world of music at the age of 16 when she began writing and performing. She is an outstanding vocalist and a recipient of numerous award nominations such as;
2013 – Channel O Music Video Awards – Most Gifted Newcomer Video
Most Gifted R&B Video
2014 – Africa Musik Magazine Awards – Best Female Artist (East Africa)
2015 – Africa Musik Magazine Awards – Best Female Artist (East Africa)
2015 – African Entertainment Awards USA – Best International Female Artist
2017 – African Musik Magazine Awards (AFRIMMA) – Best Female Artist East Africa (winner)
Where is Victoria Kimani now?
Interestingly, Rachel Brodsky of 'Recording Academy Grammy Awards' referred to Victoria Kimani as Kenya's "Best Kept Secret". This is because the American-born musician lives full-time in Kenya.
What is Victoria Kimani's Net Worth?
Victoria Kimani's Net worth is estimated to be between $1.5 and $5.5million.
Does Victoria Kimani Have a Boyfriend?
Rumors were rife that Victoria Kimani was dating Victor Wanyama. This is the first Kenyan footballer to join the English Premier League. However, in an interview with Caroline Nyanga of The Standard, Victor Wanyama denied that they were in a relationship.
"I am not dating Victoria and I don't see why the local media insist on making a big fuss out of our friendship".
Kimani's Style
Kimani loves clothes, and not only is she a stylish dresser, but she has also invested in fashion. She is the proud owner of Kimani Couture and Kimani Luxury Braids. Here is a peek into some of her most iconic looks.
Cultural Vibes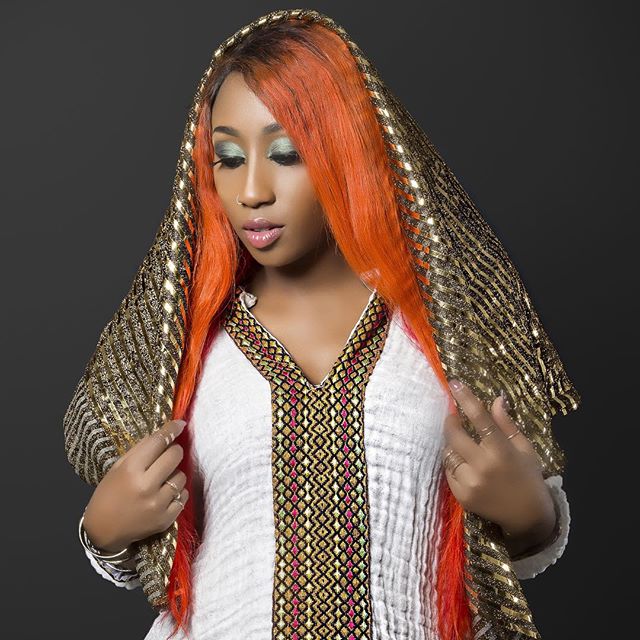 Kimani is looking cool in a white Habesha Kemis. This is an Ethiopian traditional dress made out of pure hand-woven cotton, with a colorful embroidered edge.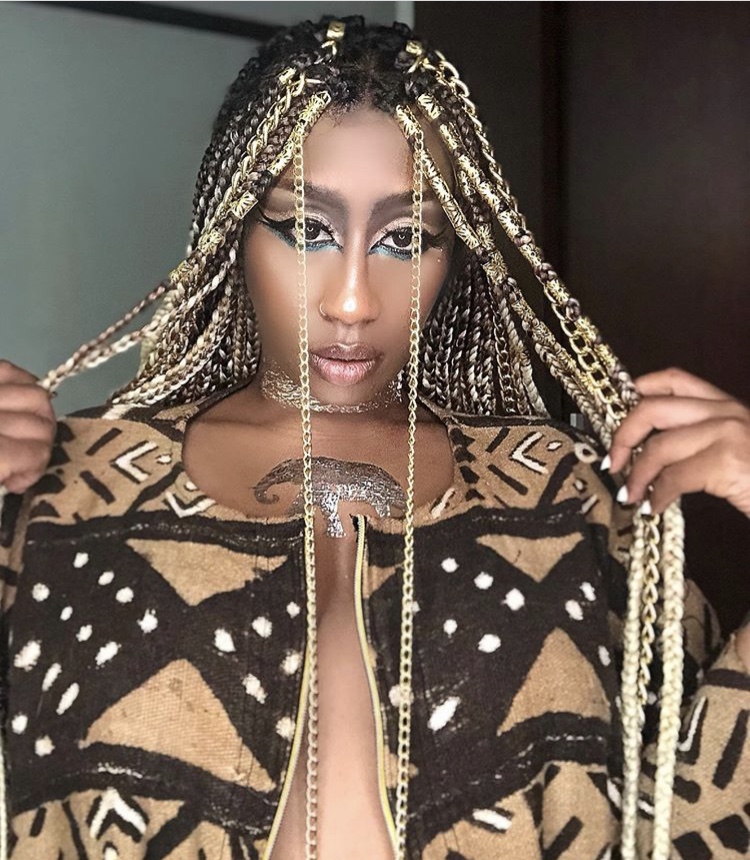 The above is an earth-colored contemporary jacket with a distinctive tribal motif. Kimani's braids are interwoven with gold thread and they provide an excellent backdrop for the jacket.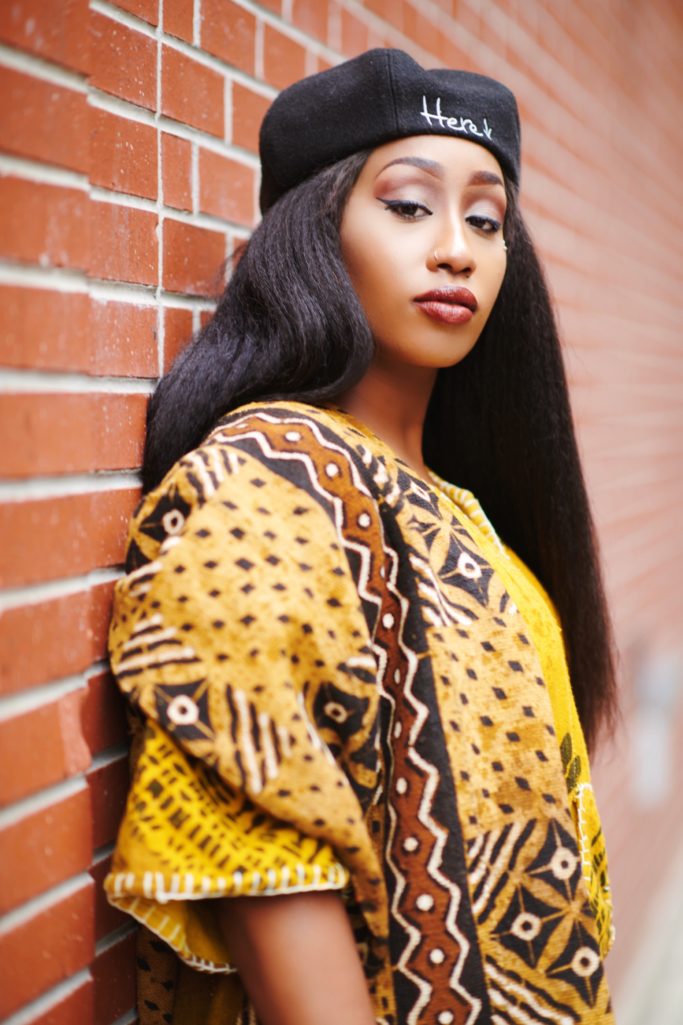 Another cultural look, but this time, with a more traditional cut. This loose-fitting top has an enchanting mix of earth tones brightened up with yellow accents. The black felt cap adds the perfect touch to the look.
Victoria Kimani's Elegant Looks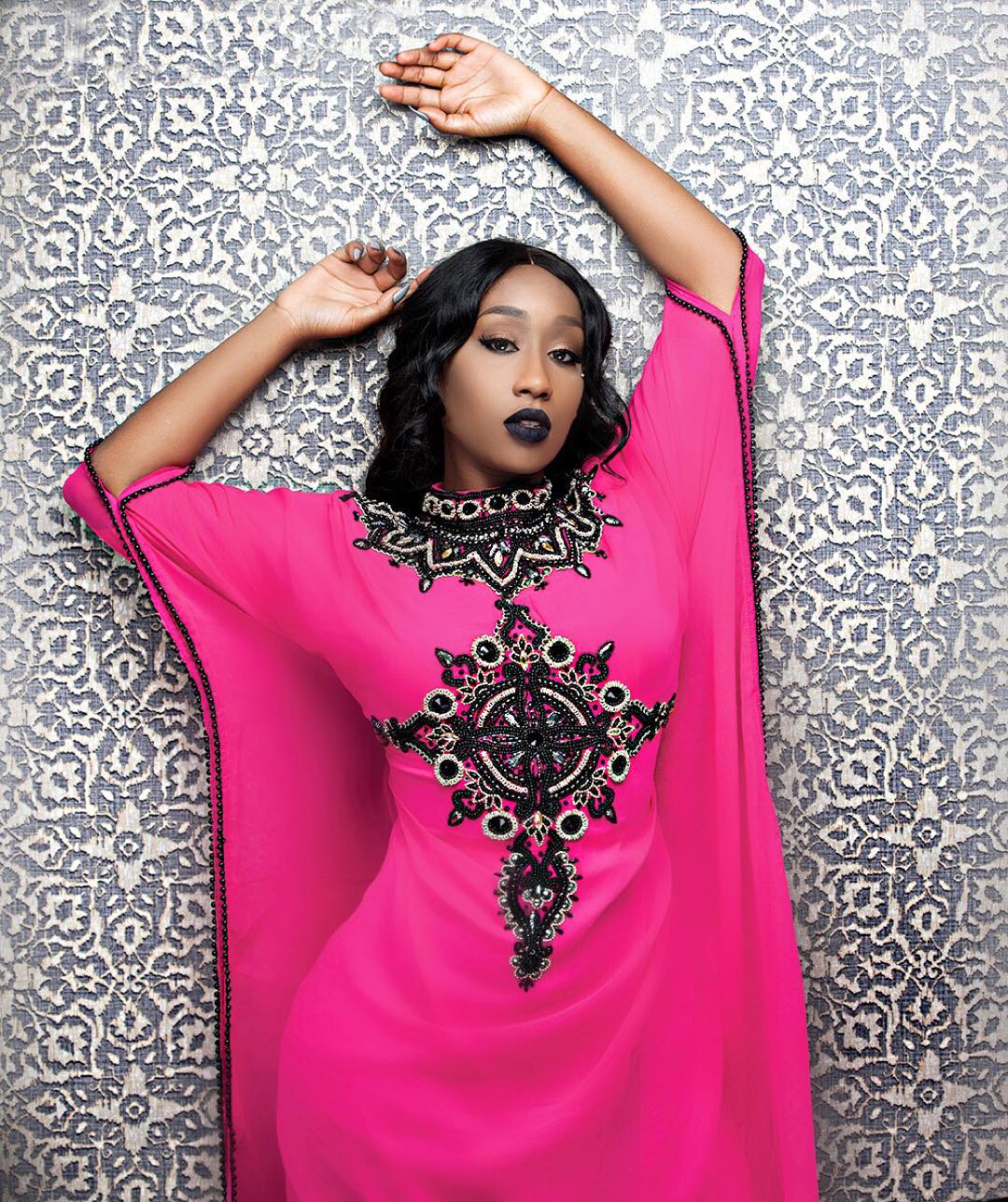 This delightful hot pink caftan has an unusually high neckline. However, it is slim-fitting, showing off Kimanis toned figure. The black embroidery set in with beadwork is looking great against the pink background.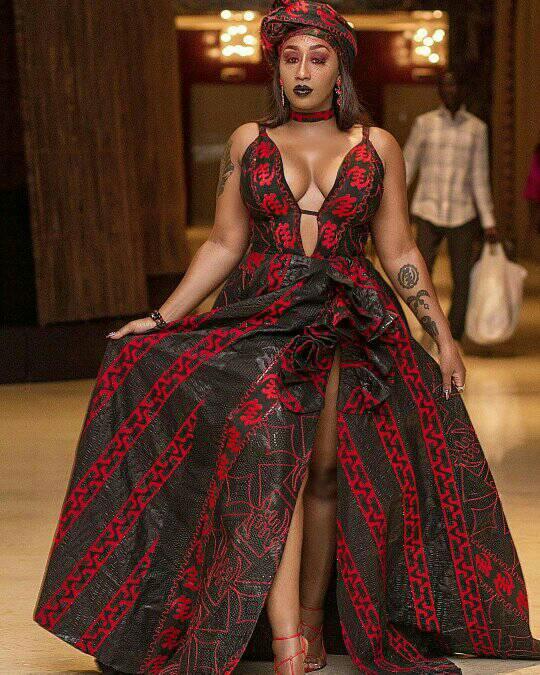 Kimani is in a bold black and red Ankara outfit with a long side slit that is topped by ruffles. The bodice is daringly low, but she deflects attention from it with a choker made out of the same fabric and a chic headwrap.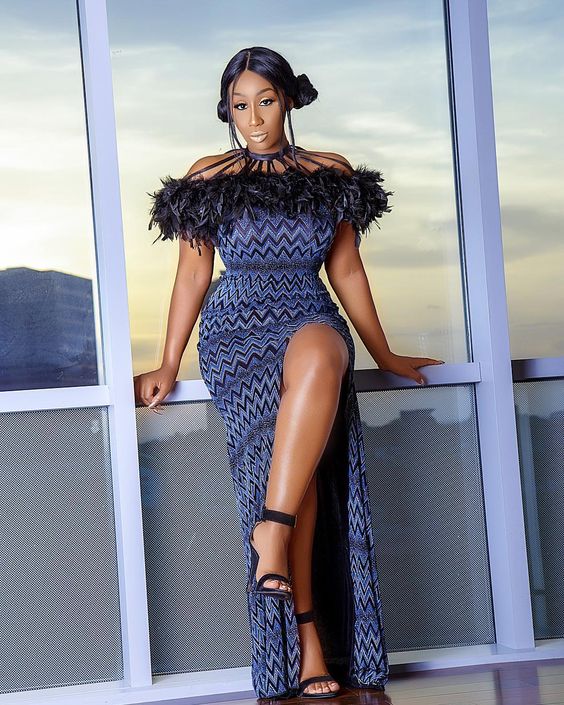 Victoria Kimani looks every inch a star in this photo. She is in a slim-fitting pale blue, gray, and black gown with a side slit. The ring of feathers at the shoulders gives it a sophisticated vintage look and her hairstyle and understated make-up perfectly complement the outfit.
Boho Style with a Cultural Vibe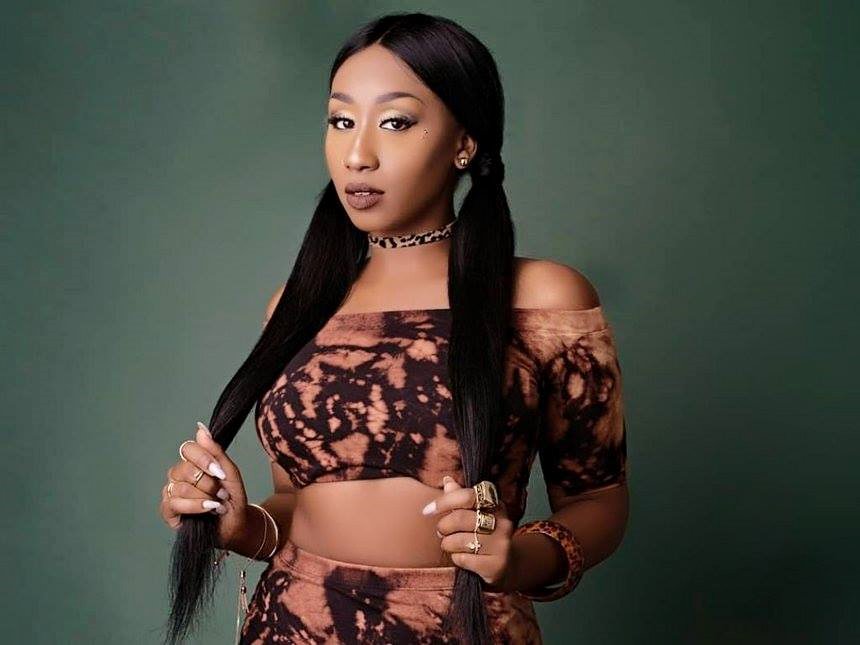 This is one star who is not shy in the fashion department. Kimani has appeared with some daring looks on stage. But the interesting thing is she adds a cultural flavor to it. The above tie and die ensemble is a rock-chic look with a cultural vibe.
Iconic Headgear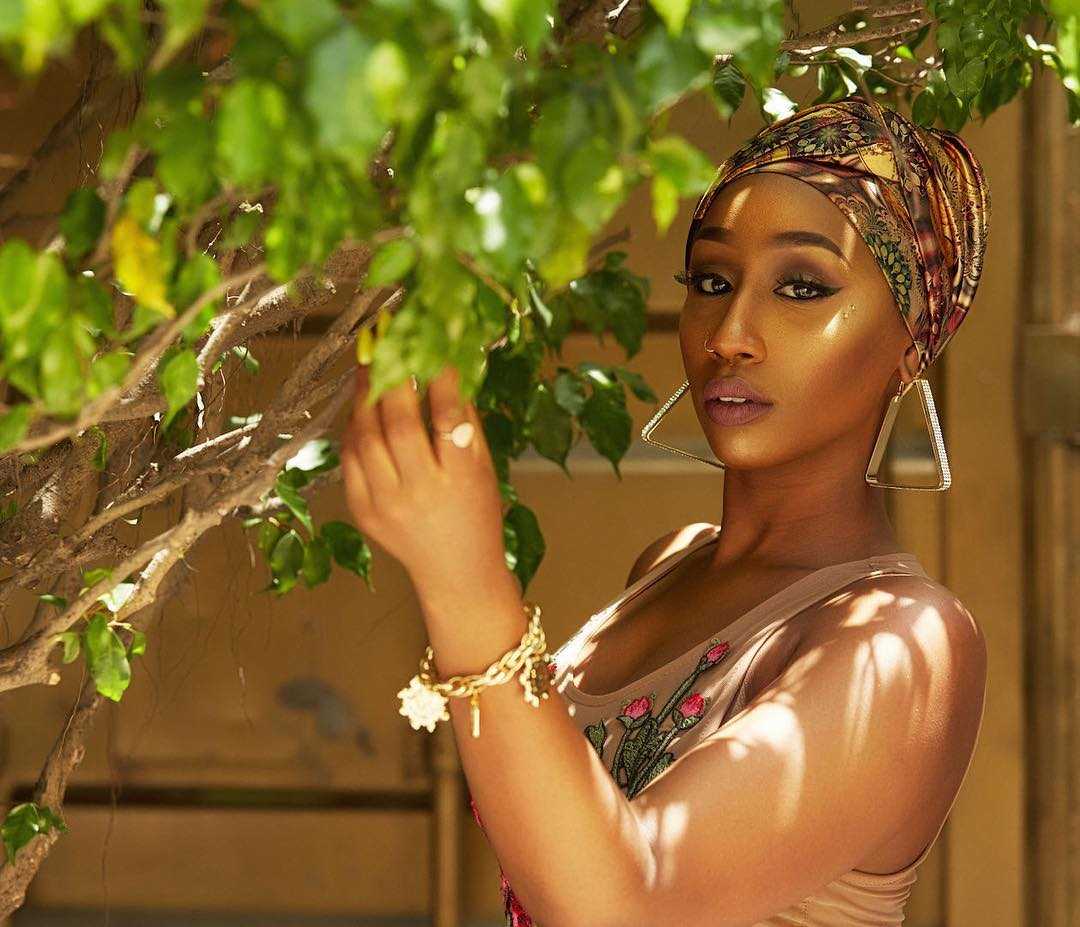 Kimani rocks African headgear and the above is a good example. She has paired a casual tank top with an elegantly tied headwrap instantly elevating her look a notch higher.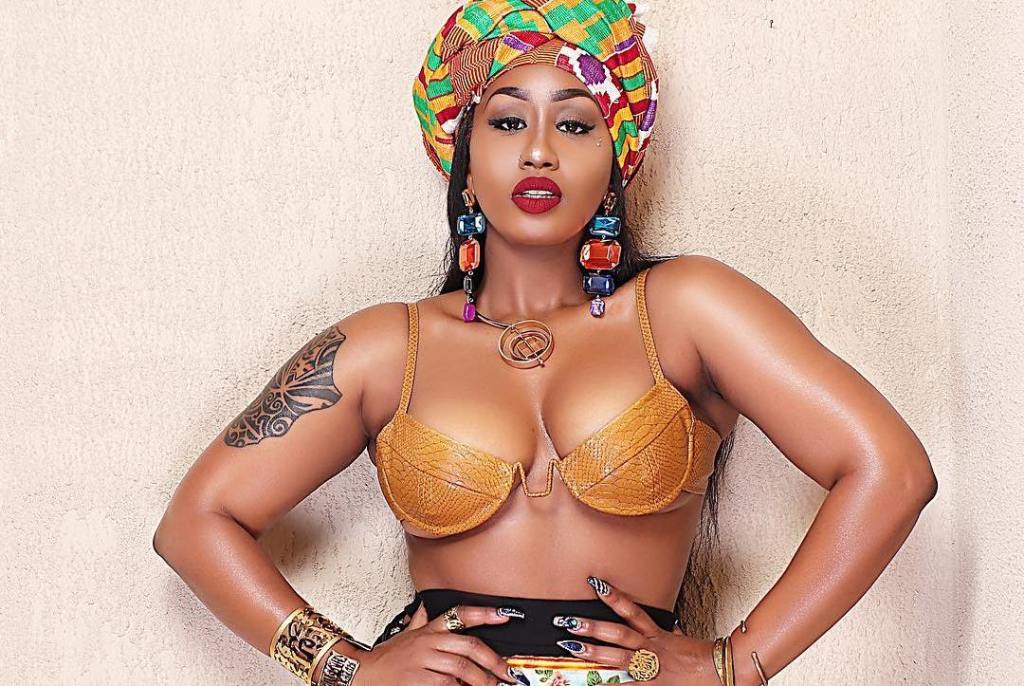 The is another example of how a casual look can be elevated to cutting-edge style. All you have to do is to add a colorful headwrap and unique ethnic jewelry.
Conclusion
Victoria Kimani is much more than a talented artist and Afronista. She is a returnee who overcame all odds to craft a career back home. For example, she faced a language barrier. Also, there was an online backlash from Kenyans because of her poor Swahili. However, these drawbacks have not held her back. Rather, they have motivated her to establish a successful brand that is uniquely hers.