15 African Menswear Designers To Note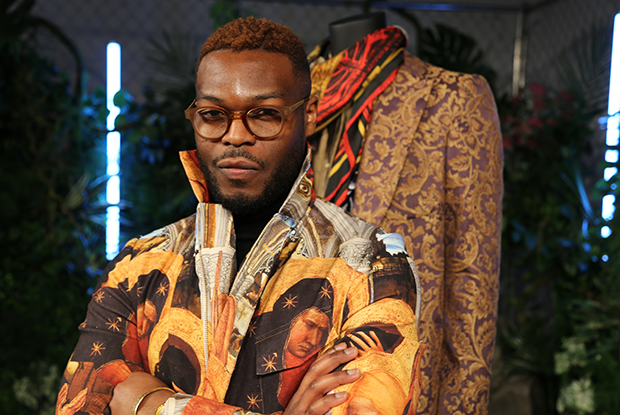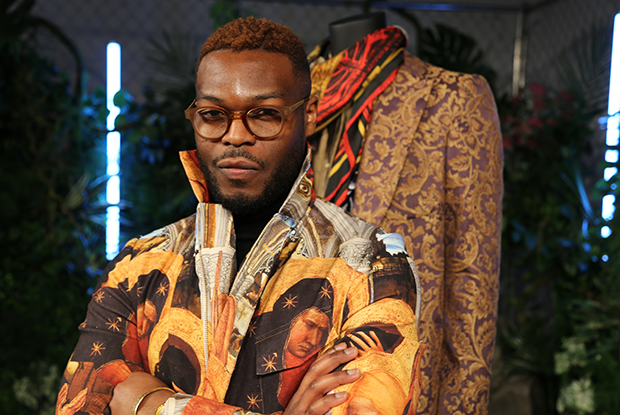 African menswear designers have a unique challenge. They have to capture the interest of contemporary men. This is not an easy task because men are not easily swayed by fancy designs and flashy colors. Therefore, African menswear designers need to be creative when coming up with new designs. While they don't want to appear repetitive, they also need to produce something that men will love.
The Need to Recognize African Menswear Designers
Sadly, apart from a few exceptions, African menswear designers are still struggling with global acceptance. However, that is changing. Today, there are young African designers that are defying the odds and showcasing their designs across the globe. Thinking of wearing contemporary clothes from African designers? Take a look at these 15 African menswear designers.
ALSO READ: DESIGNER SPOTLIGHT: Prime Obsession Is Transforming The Face Of South African Fashion
#1. Virgil Abloh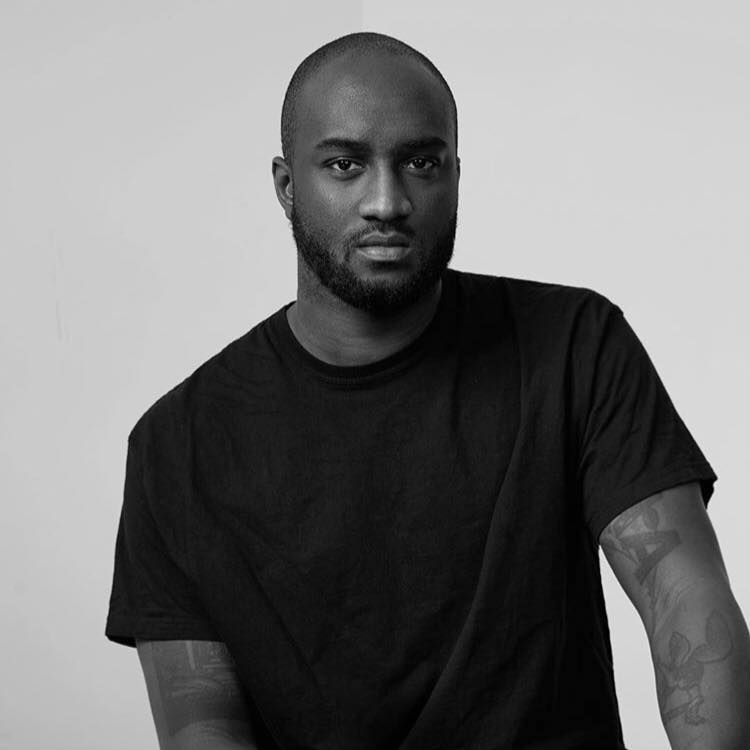 Firstly, we begin with a well-known name in the fashion industry. Born to Ghanaian parents in Chicago, Virgil Abloh is the founder of 'Off White'. This is one of the hottest fashion brands in the world. 'Off White' is all about bold and distinctive luxury streetwear.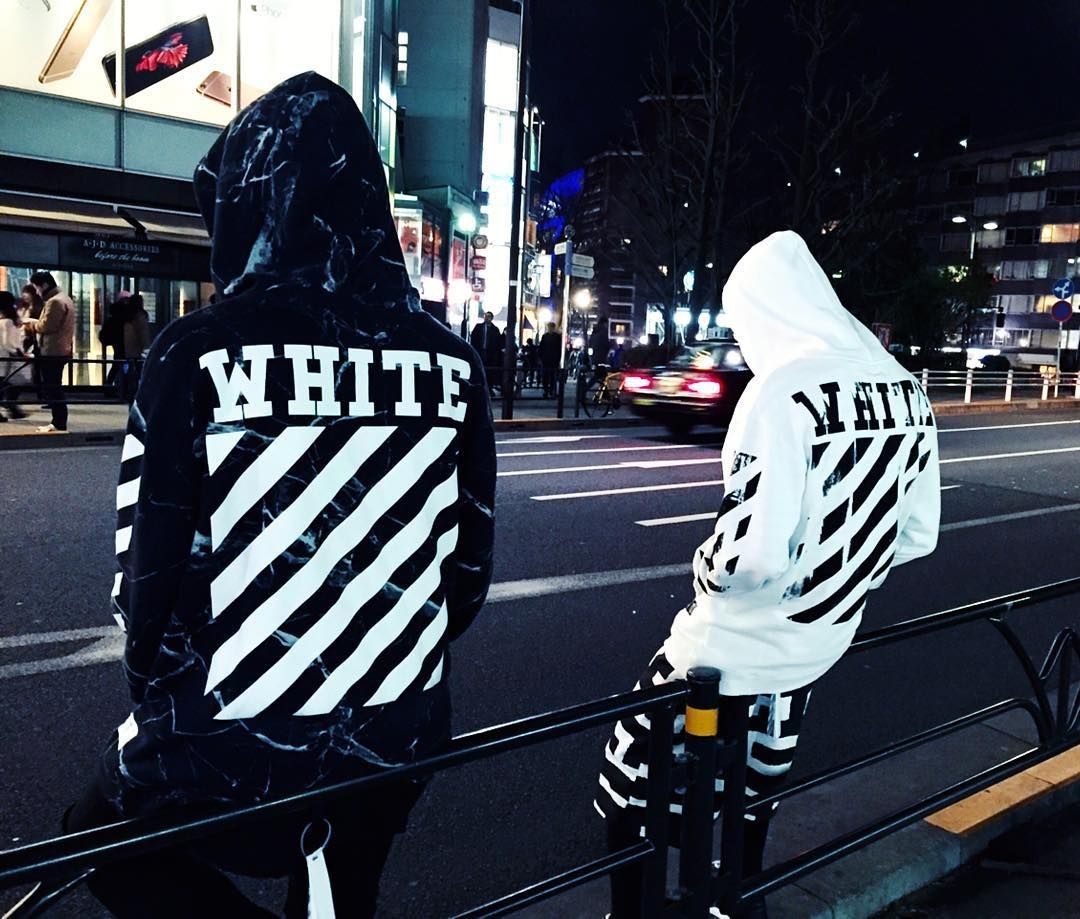 These trendy hoodies in shades of black and white strike a futuristic note. They epitomize the streetwear luxury chic that makes 'Off White' such a hot brand.
#2. Laduma MaXhosa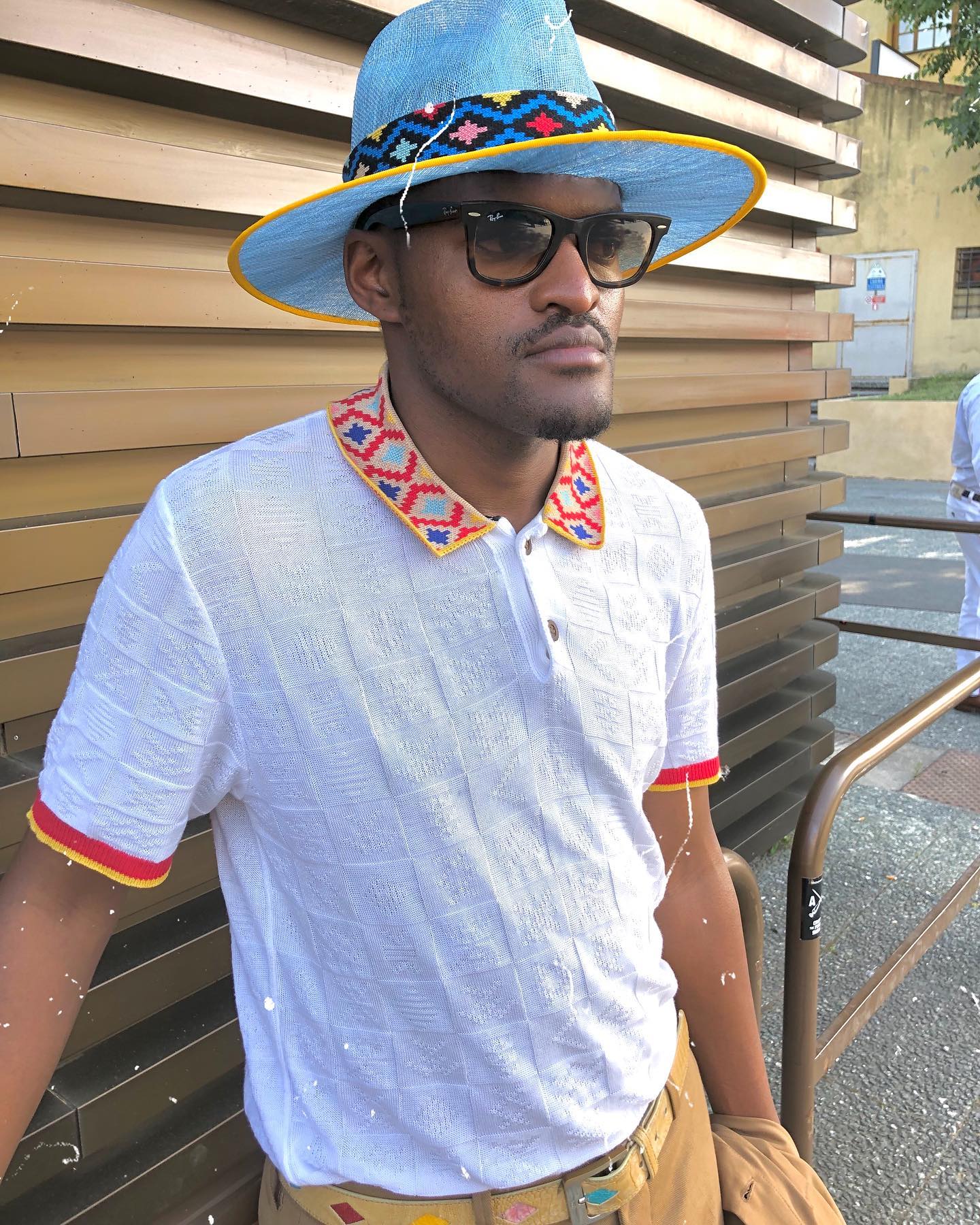 Laduma Ngxokolo is an African menswear designer that has hit the world stage. One of the brand's most iconic designs is knitwear. For instance, movie stars in the Black Panther movie wore some of MaXhosa's creations to the world premiere. MaXhosa's colorful, tribal print knitwear is a celebration of the culture of the Xhosa people.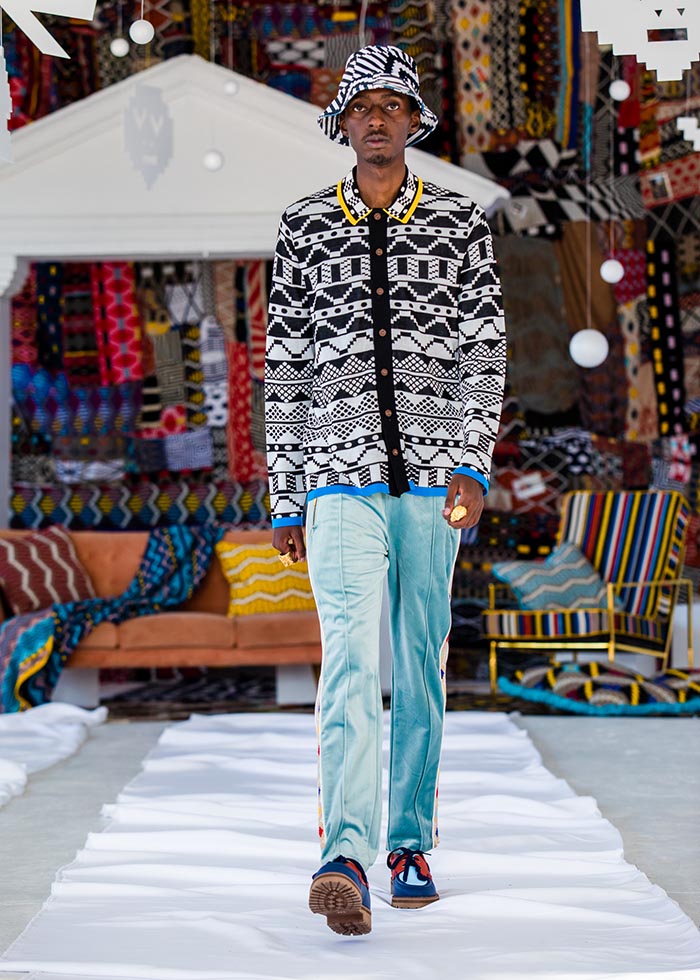 MaXhosa's distinctive one-of-a-kind knitwear for men has striking tribal prints. This is just the ticket for the bold contemporary man.
ALSO READ: DESIGNER SPOTLIGHT: MaXhosa by Laduma Knitwear Brand
#3. Alexis Temomanin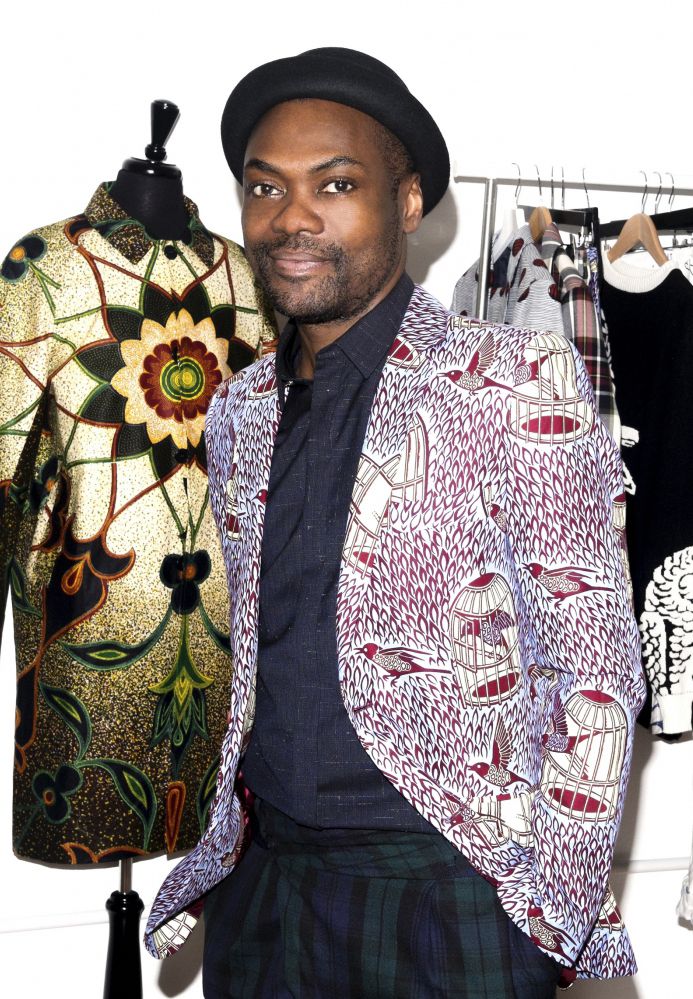 This Ivorian designer is the founder of the label 'Dent de Man' in Britain in 2012. His fashion line is colorful, and each piece tells a story. Dent de Man craft their pieces out of vintage fabrics. In addition, the designer uses Dutch printed VLISCO. These outstanding collections are for the fearless contemporary man.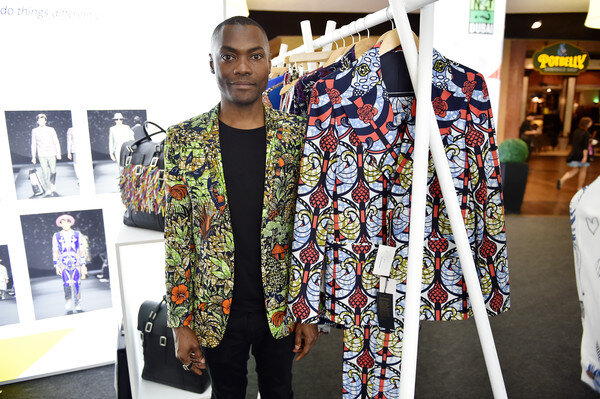 Alexis displays a selection of clean-cut, elegant jackets made out of Ankara fabric. Each piece is unique and speaks luxury at its best.
ALSO READ: DESIGNER SPOTLIGHT: Kenyan Designer Katungulu Mwendwa Is More Than Just A Label
#4 Stiaan Louw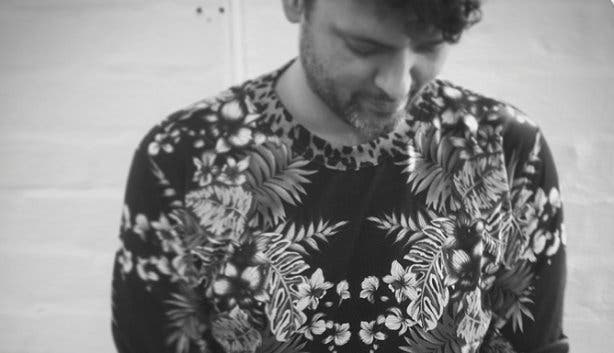 Stiaan Louw, a South African-born designer, launched his label in 2008. Subsequently, he showcased his designs at the London Fashion Week. You can identify this designer's pieces by his artistic use of monochrome. His objective is to present African fashion in a contemporary light.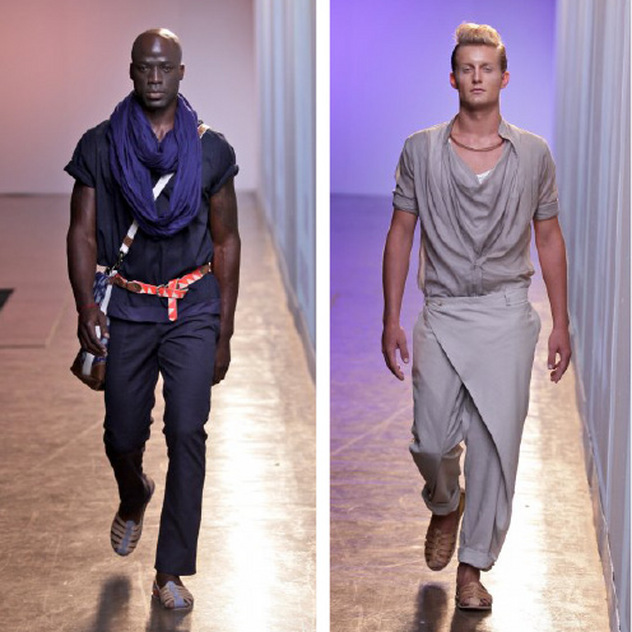 The above striking ensembles consist of layers. Each of the outfits is in shades of a single color presenting a fluid, contemporary look. Open weave sandals and the colorful belt add an informal African flavor.
#5. Laurence Chauvin-Buthaud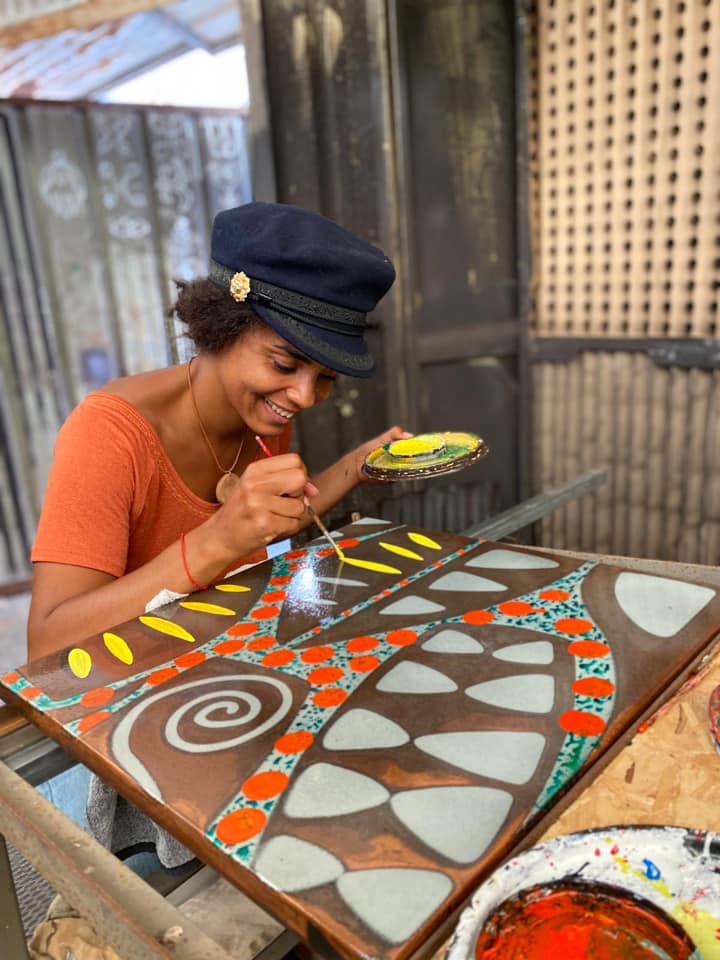 Laurence Chauvin-Buthaud is an Ivorian designer. She found the Laurenceairline label based in both Abidjan and Paris. Laurence obtains her fabrics in Africa. Her menswear reflects both European and African flavors. Her pieces are easy to wear and targets the bold, confident man.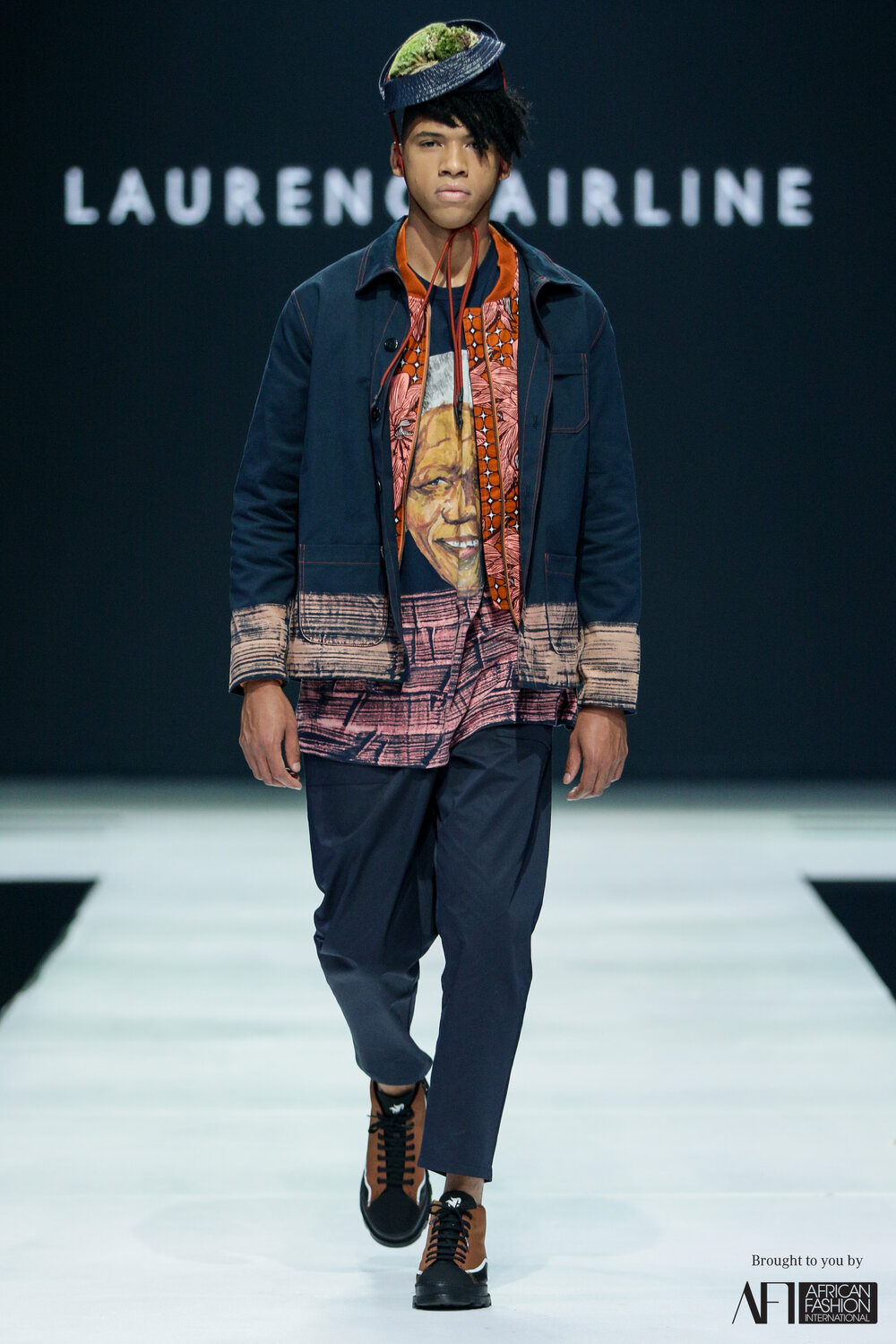 Laurence seeks a blend of cultures in her designs, and she succeeds with the above creation. The blazer and jacket are classic while the floral accents that peep out of the jacket add a fun colorful touch to the look. The design also pays tribute to the great African leader, Nelson Mandela.
ALSO READ: DESIGNER SPOTLIGHT: Kenyan Designer Katungulu Mwendwa Is More Than Just A Label
#6. Abenaa Pokuaa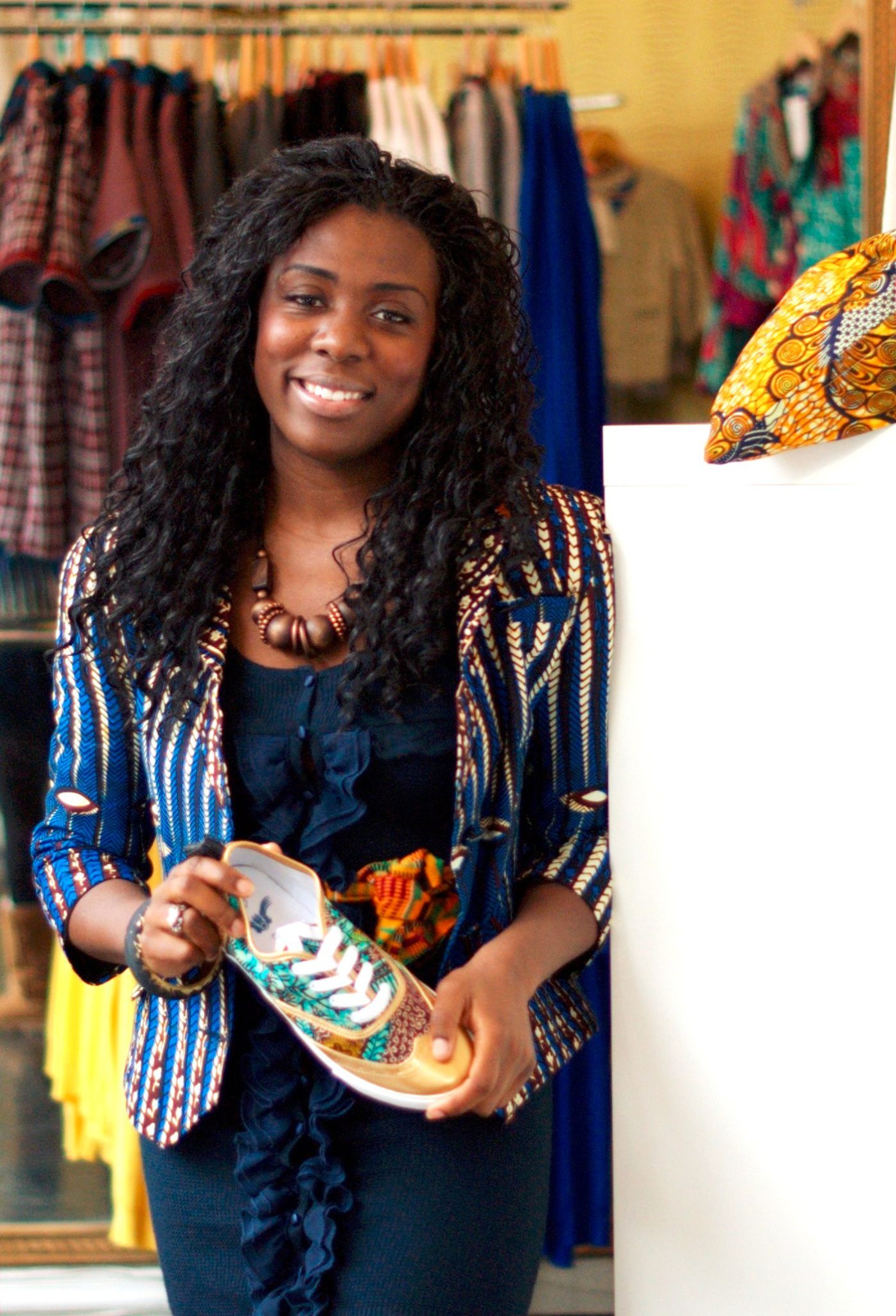 Abenaa Pokuaa, an African menswear designer of Ghanaian heritage was born in Britain. She is the founder and CEO of the Ohema Ohene label. Pokuaa's goal is to produce high-quality fashion wear made from West African textiles. Ohema Ohene pieces are beautiful and trendy. The designer's vision is to have her menswear worn by anyone, regardless of race or color.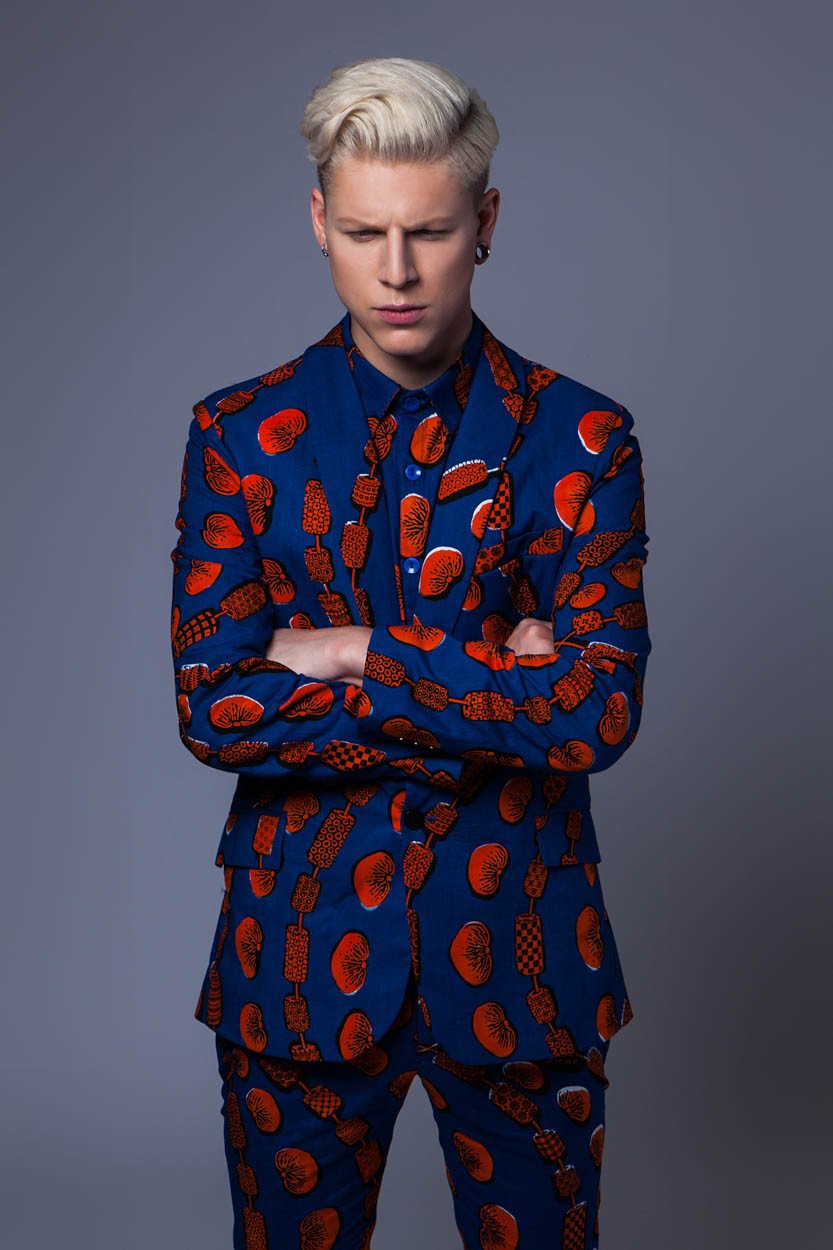 Made out of Ankara fabric, this exquisite creation makes a bold statement. The suit interestingly has a matching shirt of floral print making this a true one-of-a-kind creation.
#7. Adebayo Oke-Lawal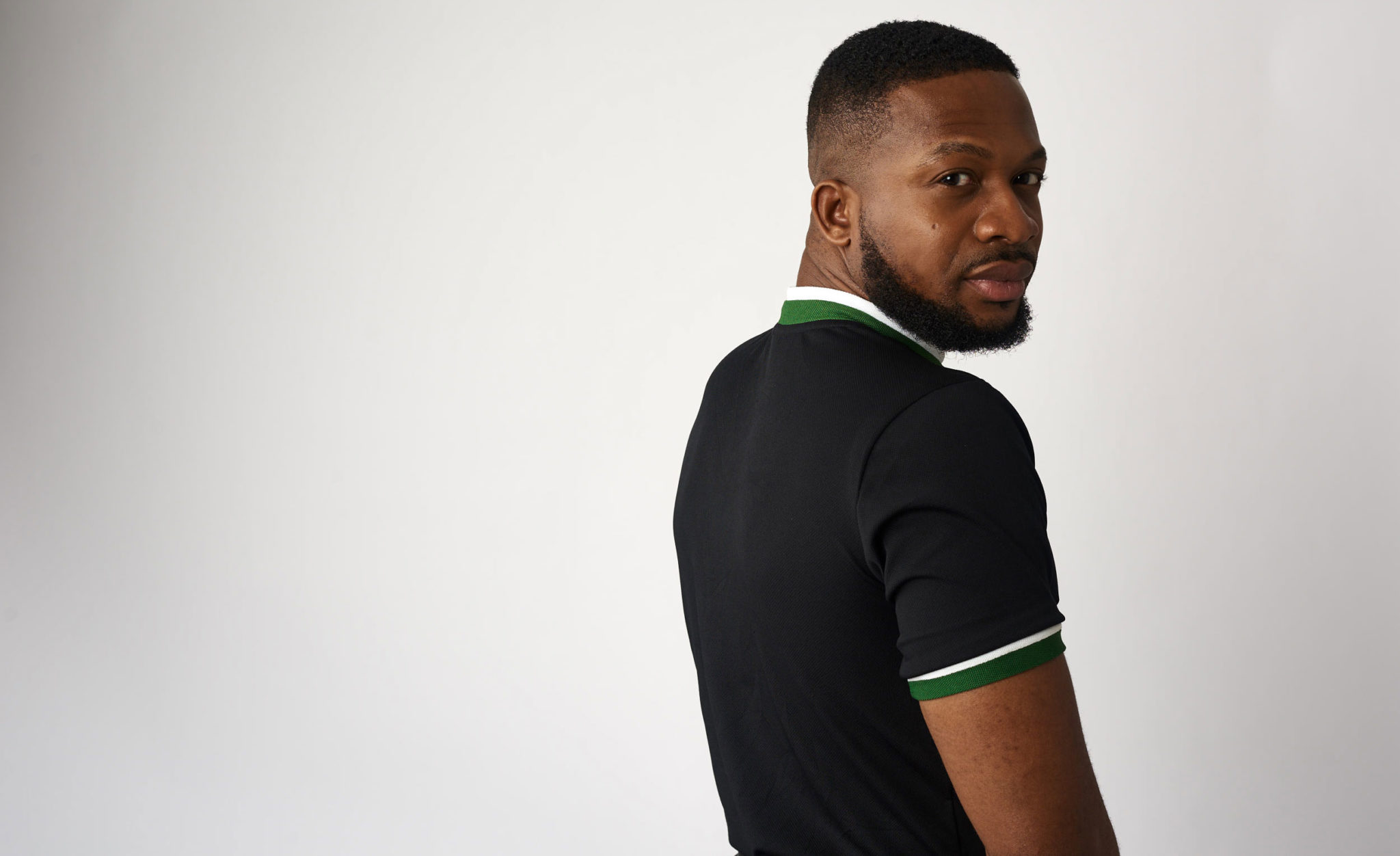 Born in Nigeria, this African menswear designer began designing at the age of 10. Adebayo Oke-Lawal is the founder of Orange Culture that launched in 2011. He creates fashion for both genders and features menswear in bold hues and shimmery textures. Orange Culture collections have appeared at the New York Fashion Week. Also, prestigious media outlets such as Vogue, New York Times, CNN, and others have featured collections from the label.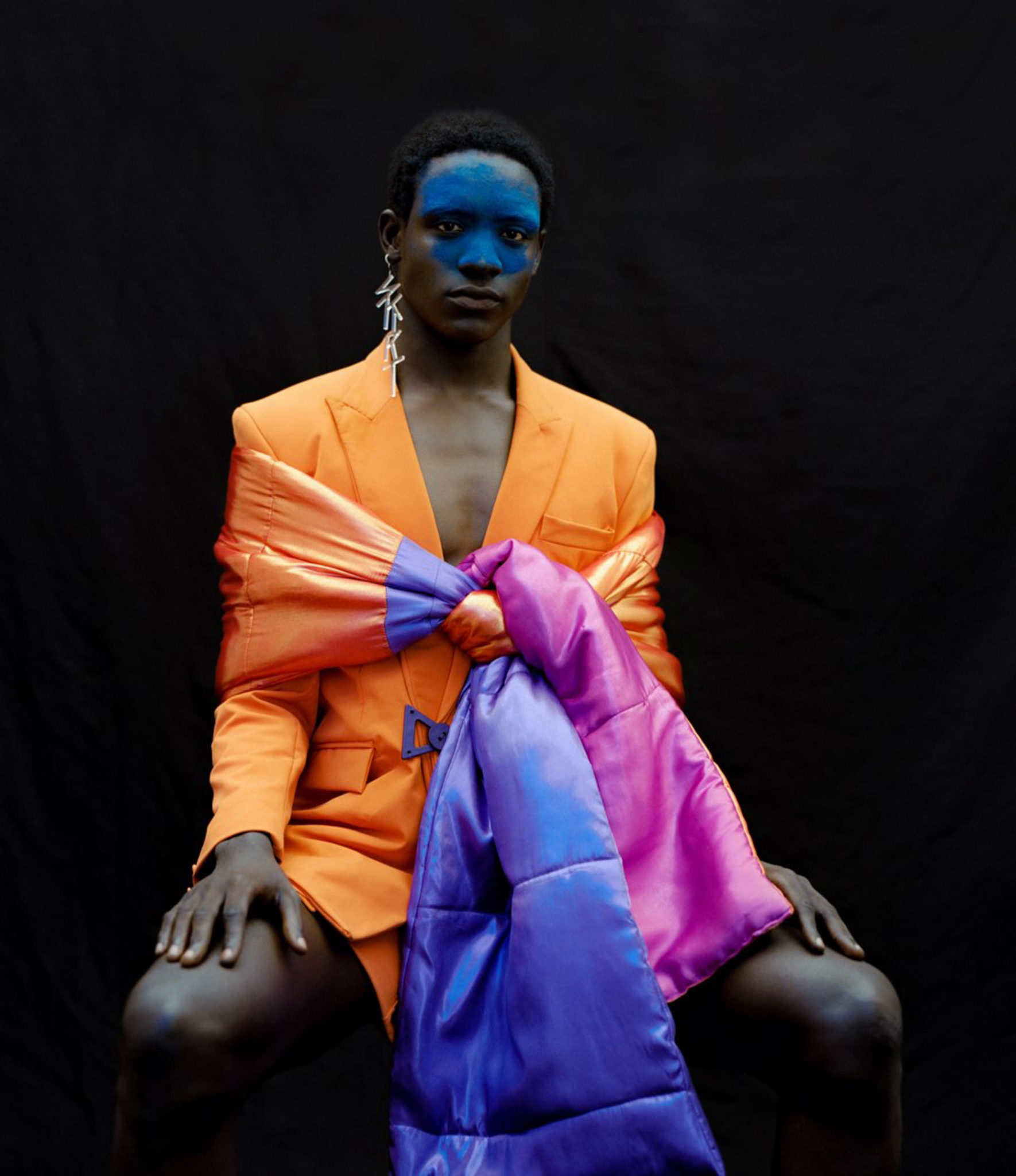 Designed to grab attention, this suit and accompanying wrap have bold, striking hues. The conservative cut of the suit is softened by the mellow orange color of the fabric.
#8. Wale Oyejide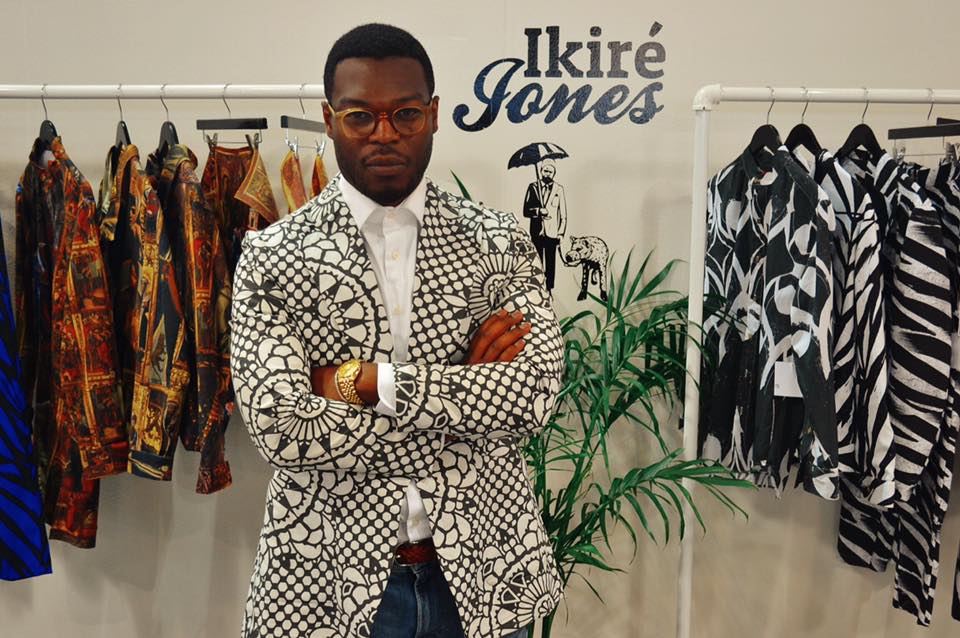 Wale Oyejide is a Nigerian designer based in Philadelphia. He is the creative director of the fashion label Ikire Jones. He was on Esquire's 'Best Dressed Real Men in the Country' list in 2010. 'Ikire Jones' focuses on contemporary tailoring with a cultural twist. It is all about the blend of cultures.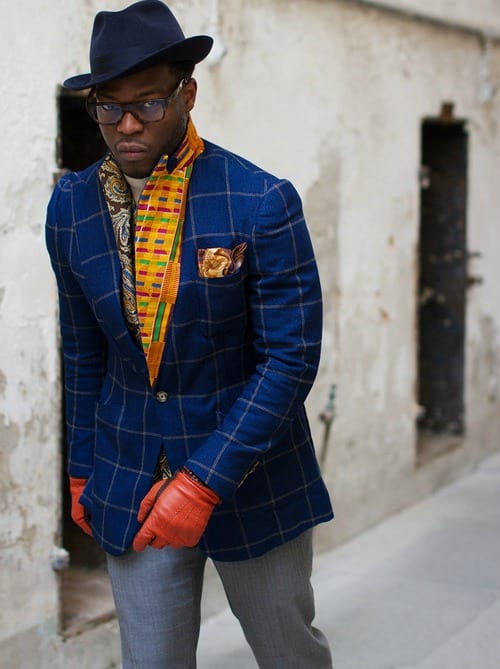 The above creative ensemble reflects a blend of cultures. It features bright hues of the Kente cloth which harmonize with the Royal blue checks of the jacket.
#9. John Kaveke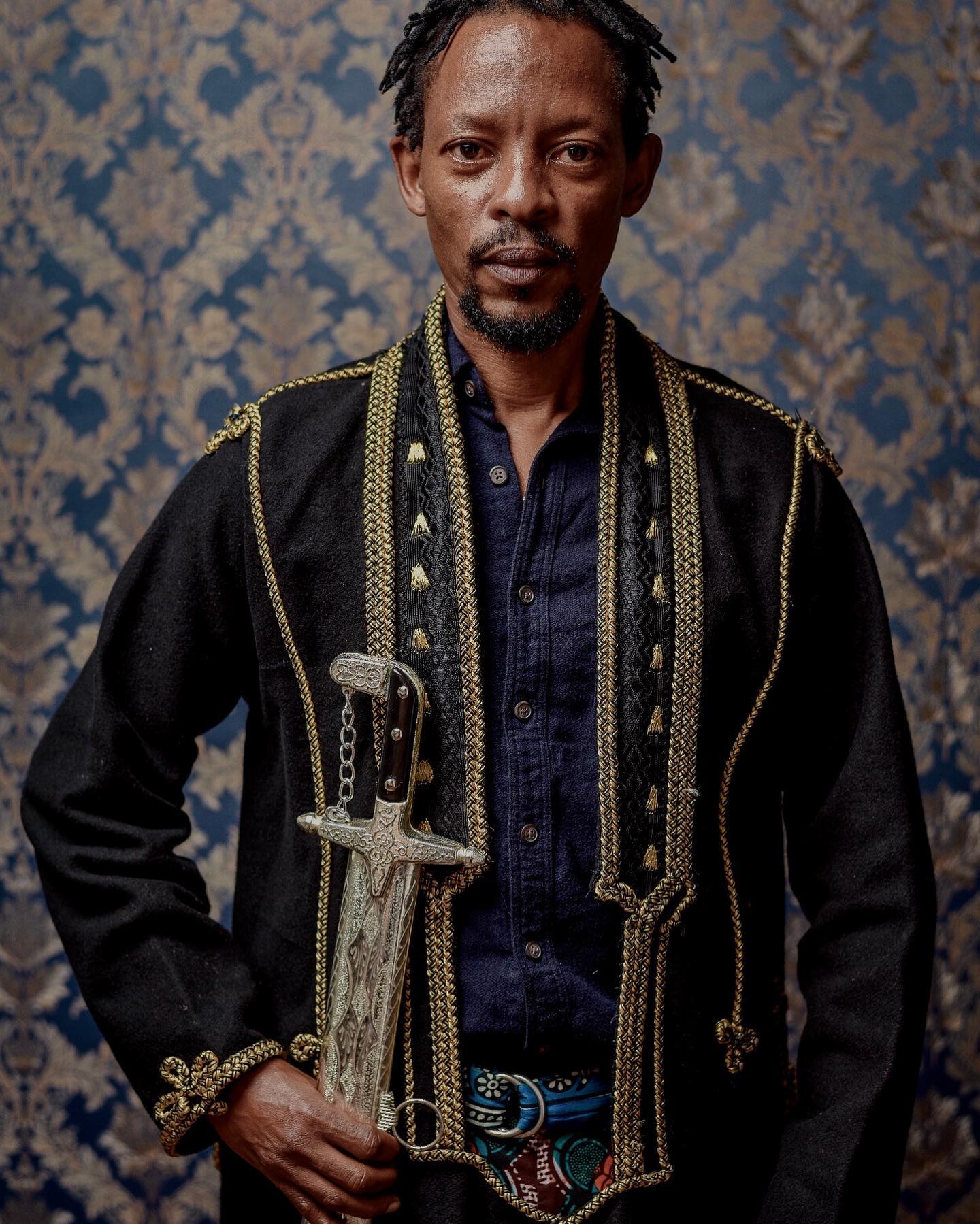 John Kaveke is an African menswear fashion designer who found the Kaveke label. He is a leading figure in the fashion industry in Kenya and famous on the global stage. Kaveke's creations have been viewed on catwalks in London, the New York Fashion Week, Bosnia, Ethiopia, South Africa, and Nigeria. This free-spirited designer finds inspiration from the beauty around him and from color and culture. Although Kaveke's designs are contemporary, they draw inspiration from local fabrics.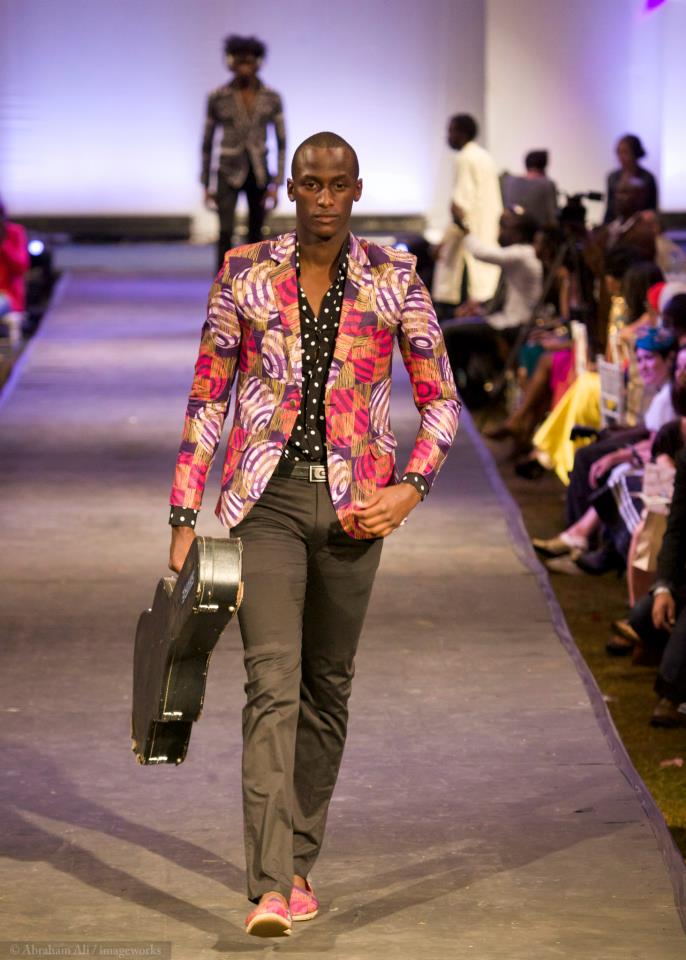 Nothing can beat the elegant lines of a well-tailored jacket. Whilst the colors of the jacket are unusual, they blend well with the floral shoes. The black and white polka dot print of the shirt adds a fashionable touch to the entire design.
#10. Buki Akib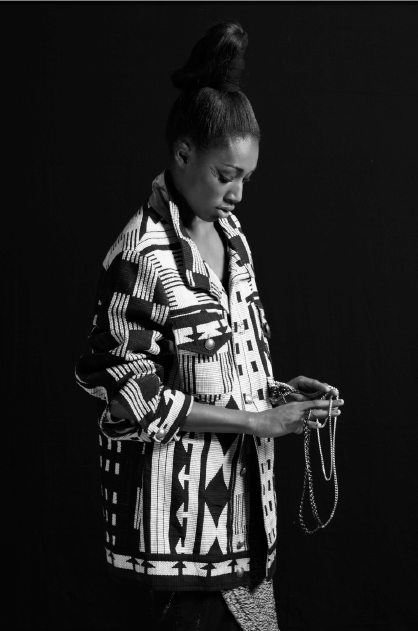 A British-West African designer, Buki Akib started his menswear label after she graduated from Central Saint Martin's college in London. Akib is a talented African menswear fashion designer. Her signature looks typically feature hand-knitted garments and traditionally woven pieces.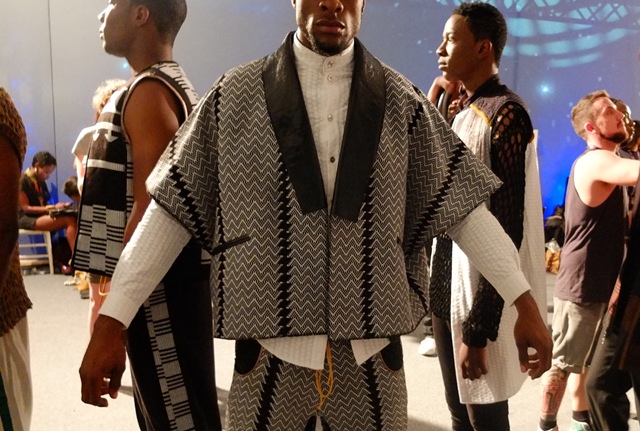 Hand-knitted creations are signature features of Buki Akib designs. A crisp white collarless shirt underneath provides an exciting backdrop to the boxy cut of the rich woven jacket. Subsequently, the overall look is that of timeless elegance.
#11. Adriaan Kuiters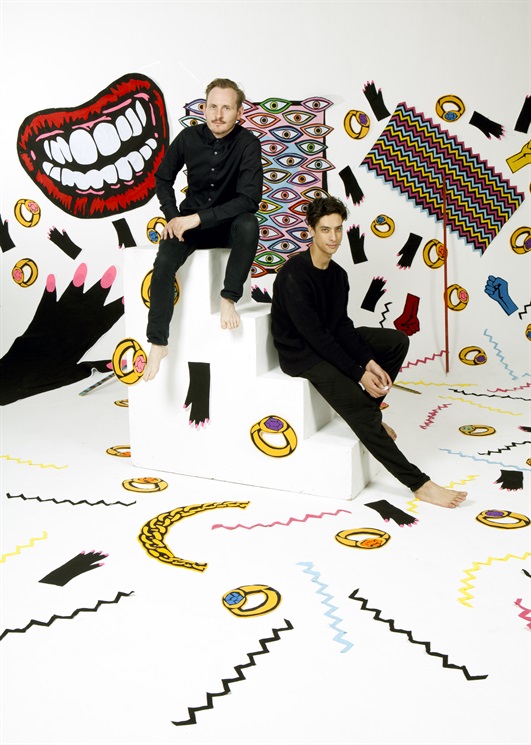 Two South African designers, Keith Henning and Jody Paulsen are the brains behind the Adriaan Kuiters label. Their designs strike a chord with their bold colors and the outstanding use of prints. Also, they are the epitome of creativity and flair.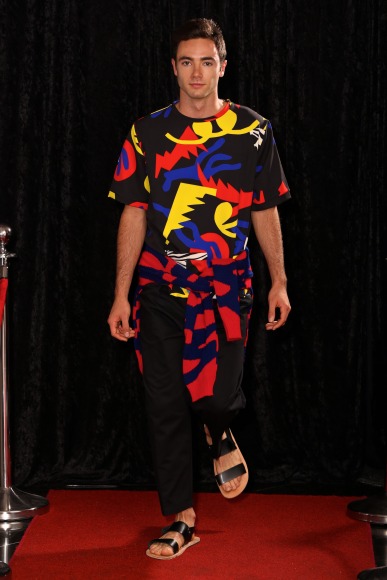 Adriaan Kuiter's designs are characterized by their bold colors. The rich colors set against a dark backdrop are strikingly beautiful. Also, the cut of the outfit is relaxed. A cardigan around the hips gives the look the perfect finishing touch.
#12. Oheneba Yaw Boamah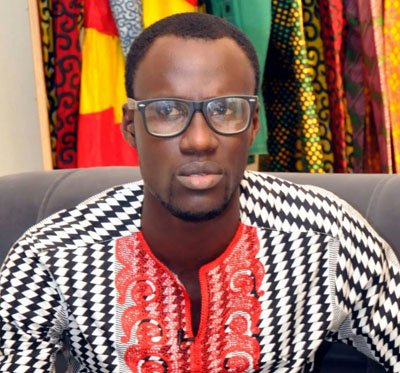 'Abrantie the Gentleman' is the name of the label that belongs to Oheneba Yaw Boamah, the African menswear fashion designer from Ghana. Oheneba Yaw Boamah's creations target the style-conscious gentlemen in search of quality and elegance. This award-winning designer is famous for his exquisite suits. They feature unique detailing and rich accessories. He also designs memorable African print outfits for men.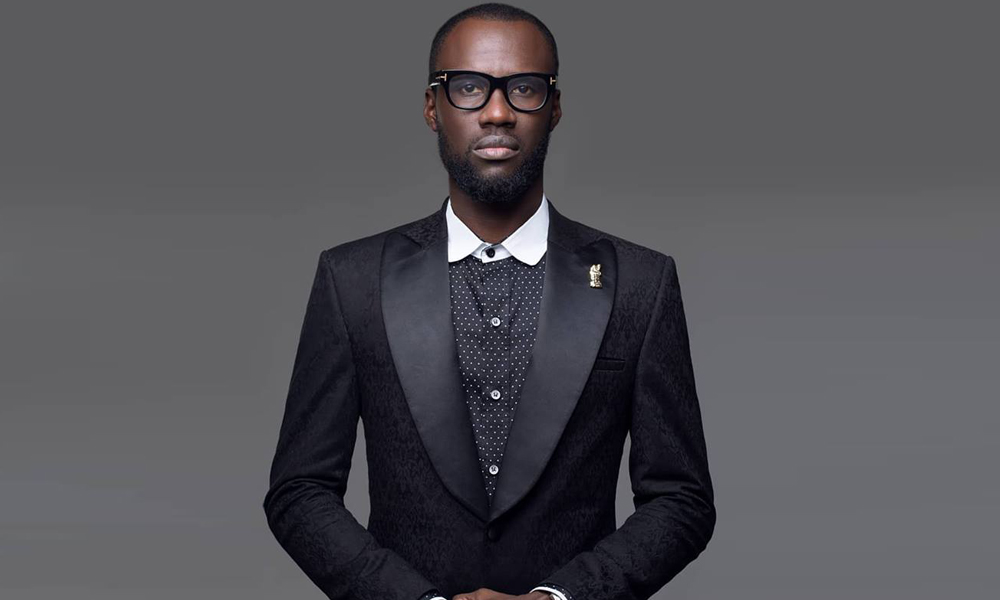 This traditional black suit combines the classic look with striking and unique detailing. Exactly what you would expect from a label that targets the style-conscious man. The fabric is rich and the contrasts in texture consciously blend.
#13. Matthew Rigamba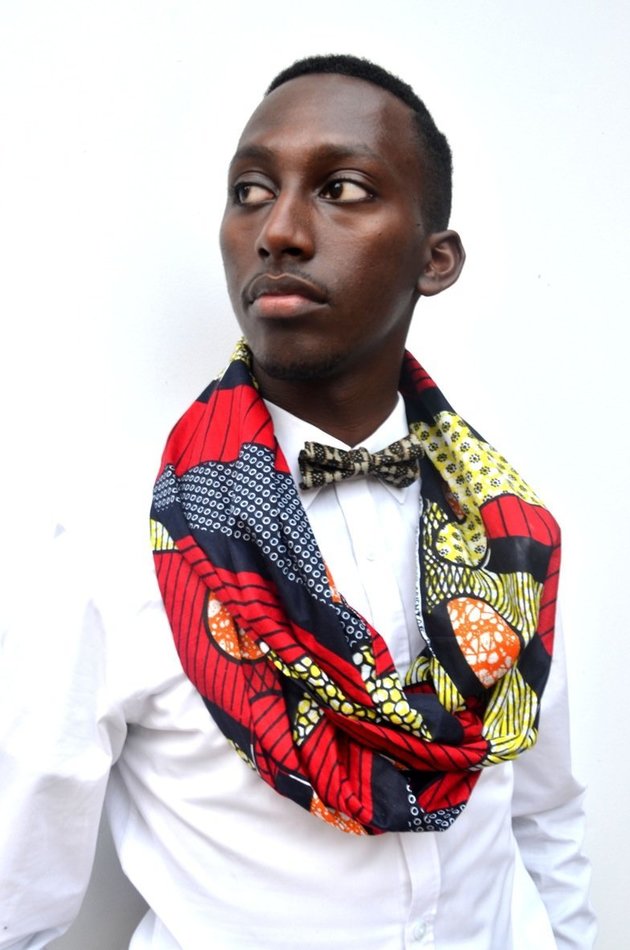 Matthew Rigamba is a Rwandan fashion designer.  He founded The House of Tayo in 2011. The idea was to promote the African Style through locally made contemporary fashion. Working with local artisans he creates complex pieces. These original designs can hold their own on the global platform. House of Tayo creations was presented at the Africa Fashion Week in London. This line is renowned for its unique accessories such as infinity scarves and bow ties.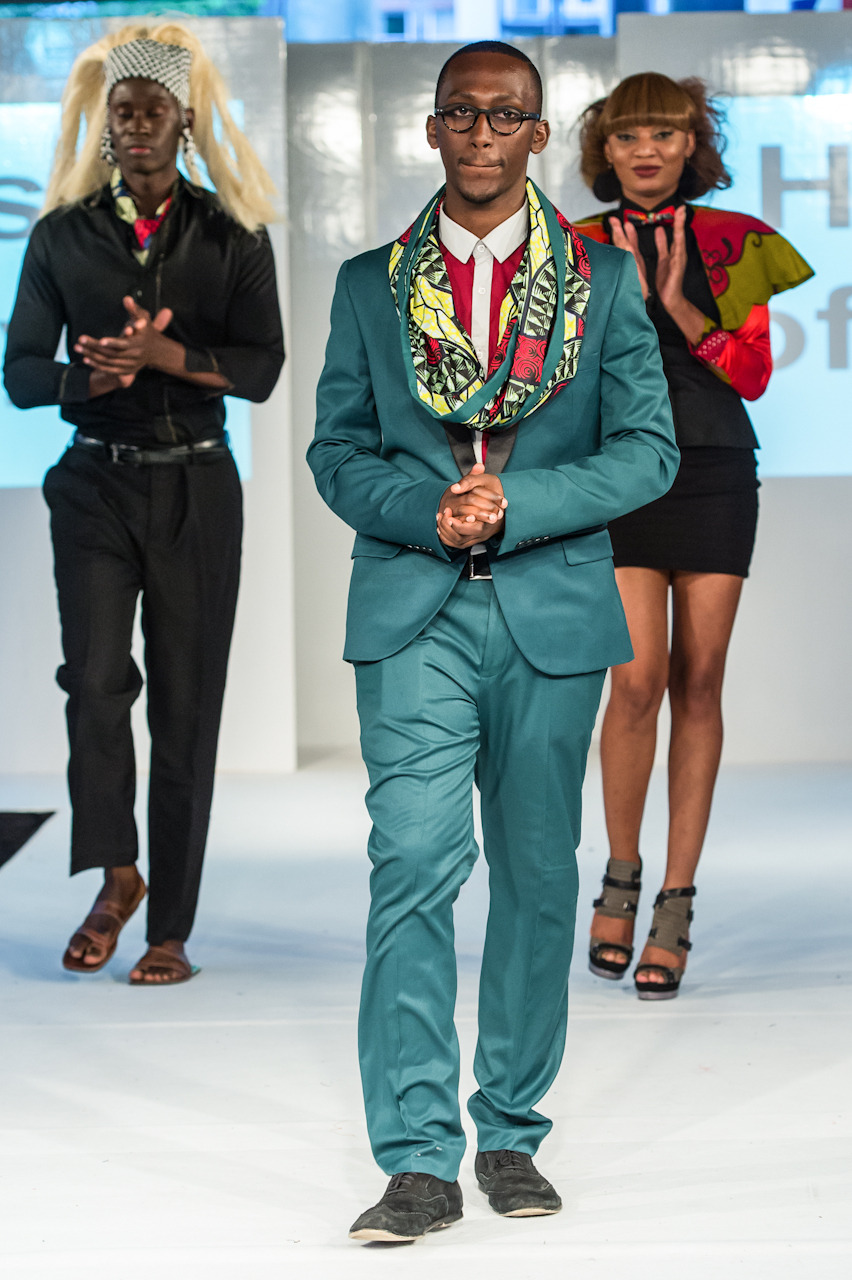 Matthew Rigamba began his line by designing accessories for men. The above floral infinity scarf and the tie of the model behind him demonstrate how cultural accents can be added to contemporary wear.
#14. Tokyo James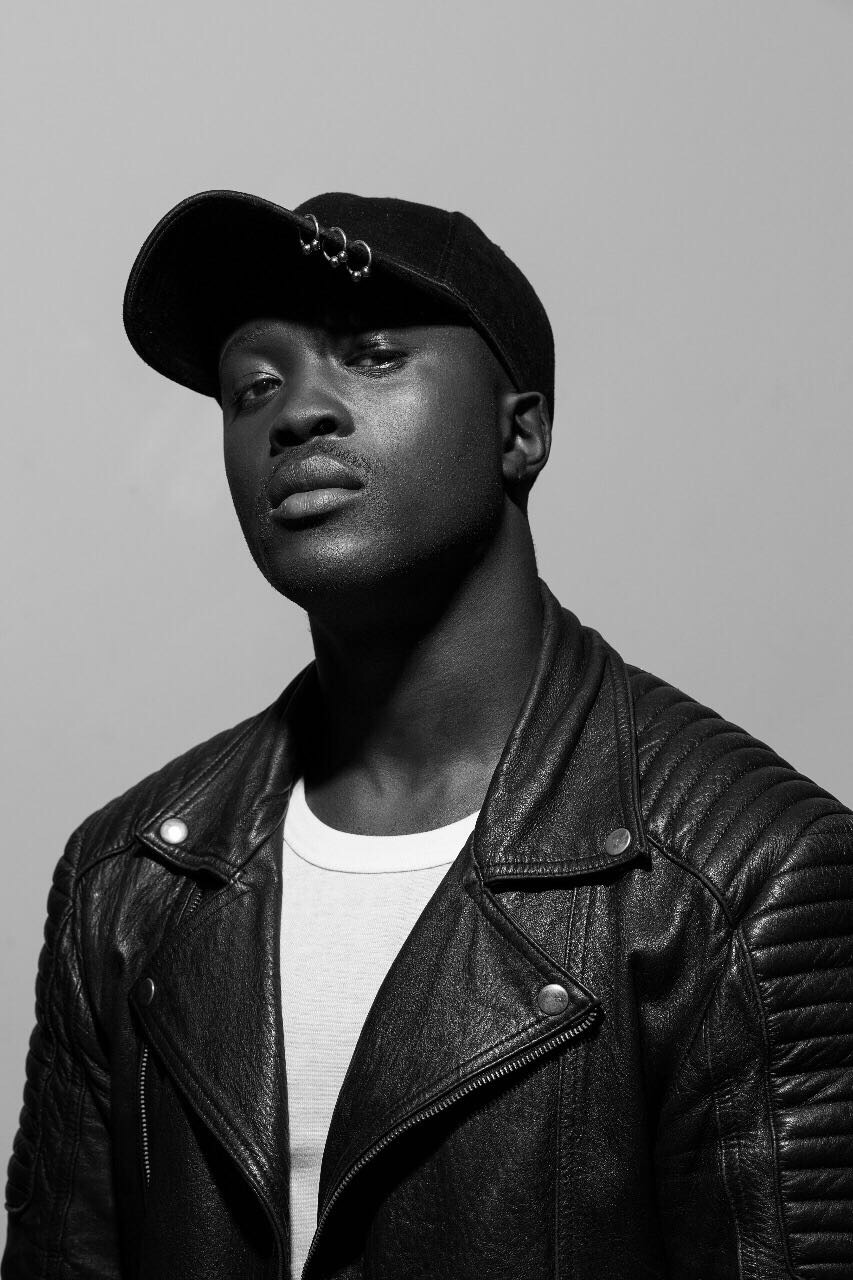 Iniye Tokyo James is a British-Nigerian designer. He founded the label Tokyo James in 2015. This was when he relocated to Lagos. The brand targets the modern man. It blends bold, unconventional fabrics with traditional techniques. Tokyo James is a label that delivers a cutting-edge luxury brand of fashion. Iniye's designs have featured in leading news outlets such a Harper's Bazaar (UK) and CNN African Voices.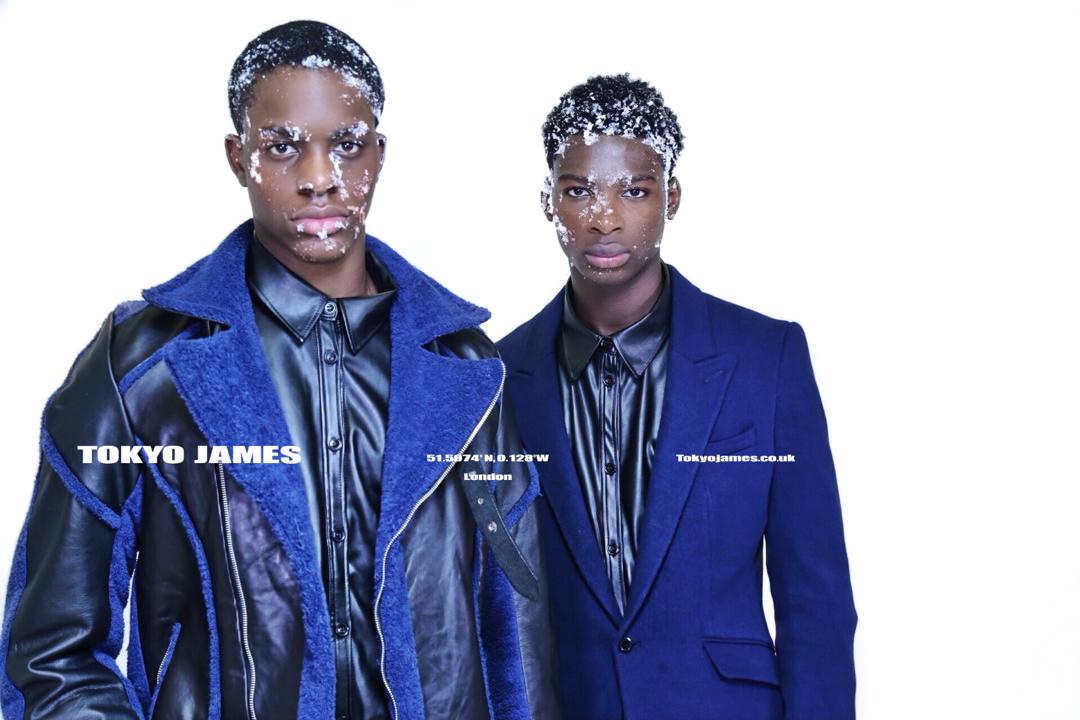 The Tokyo James brand focuses on luxury lines. They bear the mark of opulence and cutting-edge style. This elegant style will have you rethinking your resentment for leather jackets. However, this is certainly not for all weather.
# 15 Chu Suwannapha of Chulaap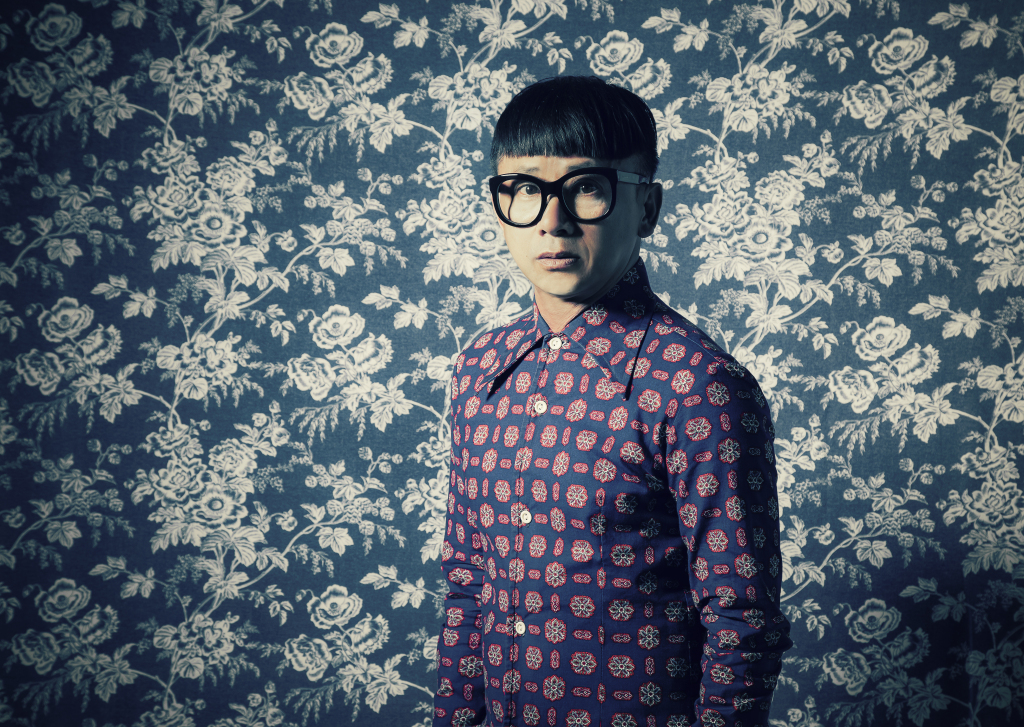 Also known as the 'Prince of Prints', Chu Suwannapha is of Thai descent. This creative is based in Cape Town. He is the owner of the Chulaap brand. The brand is famous for its bold and creative mix of patterns, colors, and textures. It is a symbol of Africa's beauty and diversity. Vogue and other notable publications have featured this fashion-forward creative.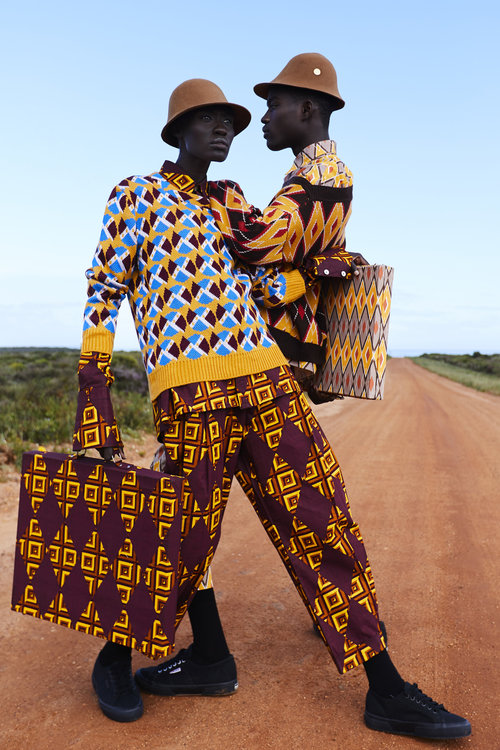 This designer's love for colorful prints is evident in the above creations. Although the prints are different, they are all in similar hues.  Subsequently, the end result is an edgy but harmonious look.
Conclusion
African menswear designers have great talent. Consequently, many of them have received international recognition for their creative style. Interestingly, some are more famous globally than in their home countries. Perhaps it is time that they market themselves locally too. Finally, local designers need to find a way of accommodating the locals.  Who is your favorite African menswear designer? Let us know in the comment box below.