Afronista Spotlight: Senegalese Actress Aïssa Maïga Is Calling Out Racism In French Movie Industry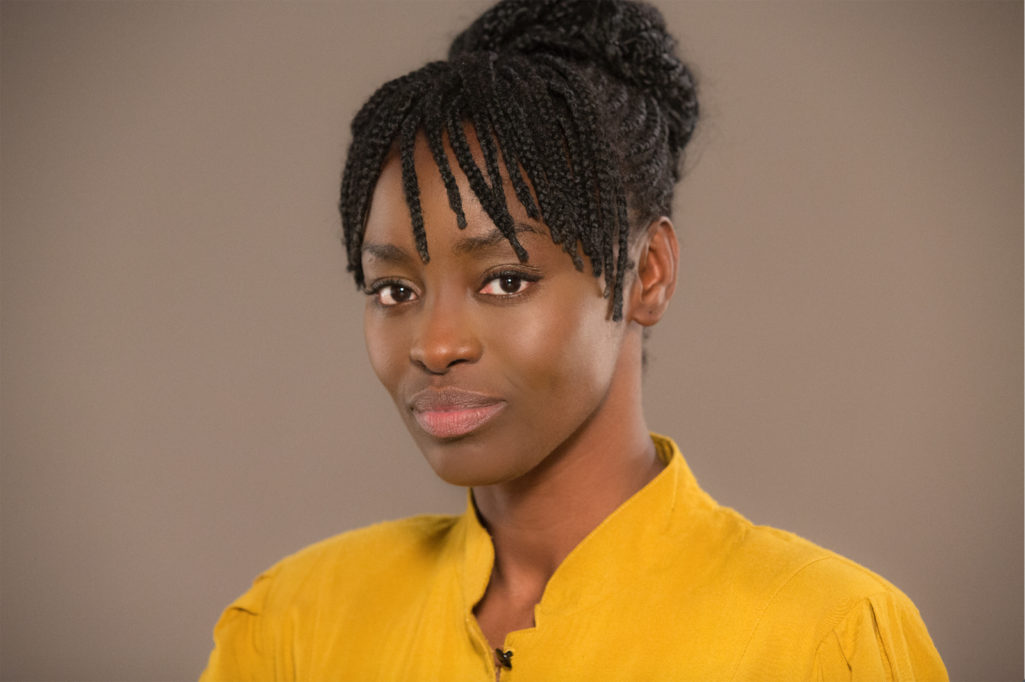 The world would be such a beautiful place if people learn to look at others, not through their skin color, race, or continent, but the content of their hearts. While some suffer the consequences of racism in silence, others like renowned French actress Aïssa Maïga chose to speak up at every given opportunity. She is bluntly calling out racism in the French Movie Industry.
Born to a Malian father and a Senegalese mother, Aïssa moved with her family to France when she was four years old. She found her vocation as an actress in high school at 17 when she entered the world of theater. In 1997, she obtained her first role on the big screen under the direction of Denis Amar in Saraka Bo.
Addressing Racism in the French Movie Industry
Aïssa has always been clear on her feelings about racial discrimination in the film industry throughout her career. However, she was inspired to speak out and create the DiasporAct collective, after realizing she was often the only performer of color to receive attention and roles—despite the abundance of diverse talent around her.
Thus, she is always questioning the lack of representation of people of color in French films. The few roles available in the industry for black actors and actresses are usually racial stereotypes and Aïssa Maïga thinks it is simply absurd. Therefore, she uses her platform to challenge this and encourage change.
 Black is Not My Job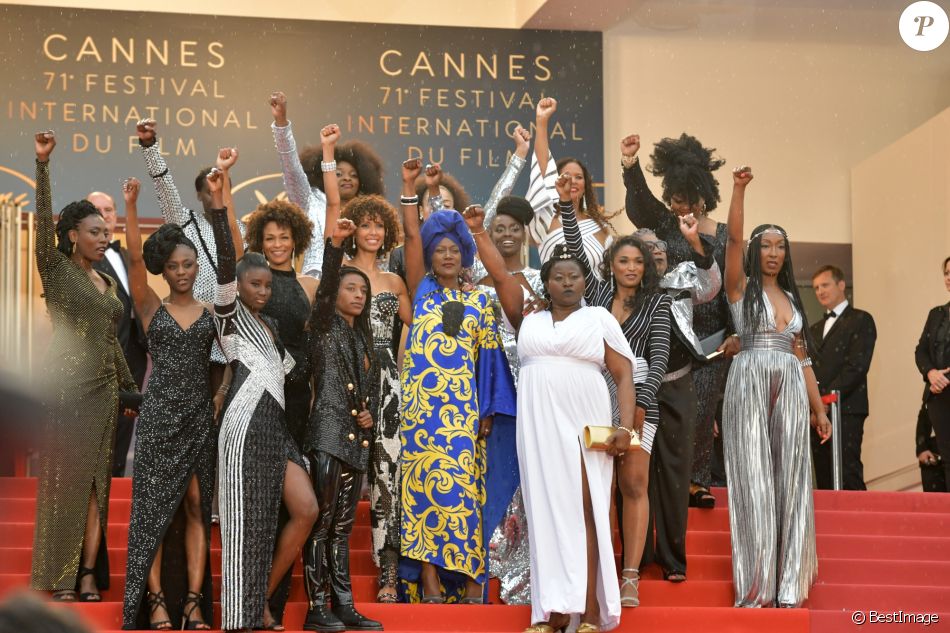 The book highlights the inequity and racism black women face in the French film industry. It also outlines the personal stories and casting experiences of black actresses. The book was a success in France and has sparked debate about minority representation.
With these newly opened doors, the group continues to spread the message to combat racism within the French film industry and media. Recounting her internal debate Aïssa Maïga said,
"I've often asked myself why I'm one of the only black actresses to work in a country as racially mixed as France."
The essays in this book feature a response to the lack of representation and inclusion that black actresses face in French cinema, as well as the stereotypical portrayal of black people whenever they make the cast.
Peaceful Anti-Racism Protest
Maïga and the DiasporAct collective held a peaceful anti-racist protest as they went into the premiere of Lee Chang-dong's FIPRESCI Prize-winning film, Burning at the 71st Annual Cannes Film Festival in 2018.
The group of women stood at the top of the red carpet steps at the festival and raised their fists while dancing joyously to the Rihanna song Diamonds. This was their subtle way of protesting the racial bias and discrimination that is rampant within the French film industry.
During a press conference that featured the group, Aïssa Maïga told Agence France-Presse that setting up a racial quota in the French film industry is a potential option for combating the lack of on-screen diversity. She also acknowledged that this could spark strong opposition in France. All members of the group wore matching black and white ensembles created by Balmain's mixed-race designer Olivier Rousteing.
 César awards 2020
Aïssa Maïga and 30 fellow actors of color all spoke out against the lack of diversity among the 2020 César award nominees. Their opinion passed in an open letter entitled '#BlackCesars' was published just before the awards ceremony. The intention of the open letter was to shed light on the absence of Black, Arab, and Asian performers and filmmakers in the nominations for the event.
On the night of the 45th César awards, Aïssa Maïga gave a speech calling out the lack of diversity in French cinema. The speech was unexpected and contrasted with the congratulatory speeches that had taken place throughout the evening. The predominantly white audience of the "French Oscars" were all frozen in silent surprise and discomfort.
Maïga started her speech by doing a headcount which revealed that, there were only 12 black people (out of the 1,600 guests). She proceeded to outline the ways in which black people and their stories are systemically ignored in French media, TV, and cinema.
"We survived whitewashing, blackface, tons of dealer roles, housekeepers with a Bwana accent, we survived the roles of terrorists, all the roles of hyper-sexualized girls…but we are not going to leave French cinema alone."
The 'Black Gaze' Documentary
Furthermore, Maïga spoke to Eve Jackson about her powerful documentary film "Regard Noir" (Black Gaze), on France 24.
She extends her reflection with a film, Regard Noir, which she co-authored with Isabelle Simeoni. Aïssa is known for her unapologetic sense of fashion, which can be seen on and off the red carpet. Here are some of her amazing outfits that revealed that she is as beautiful on the outside as on the inside.
A Peek at Aïssa Maïga's most Iconic Fashion Statements
Aïssa Maïga always turns up in style. If you are looking for fashion inspiration for your next ball or dinner, she will burst you with it. We explore some of her iconic appearances below.
Cannes Film Festival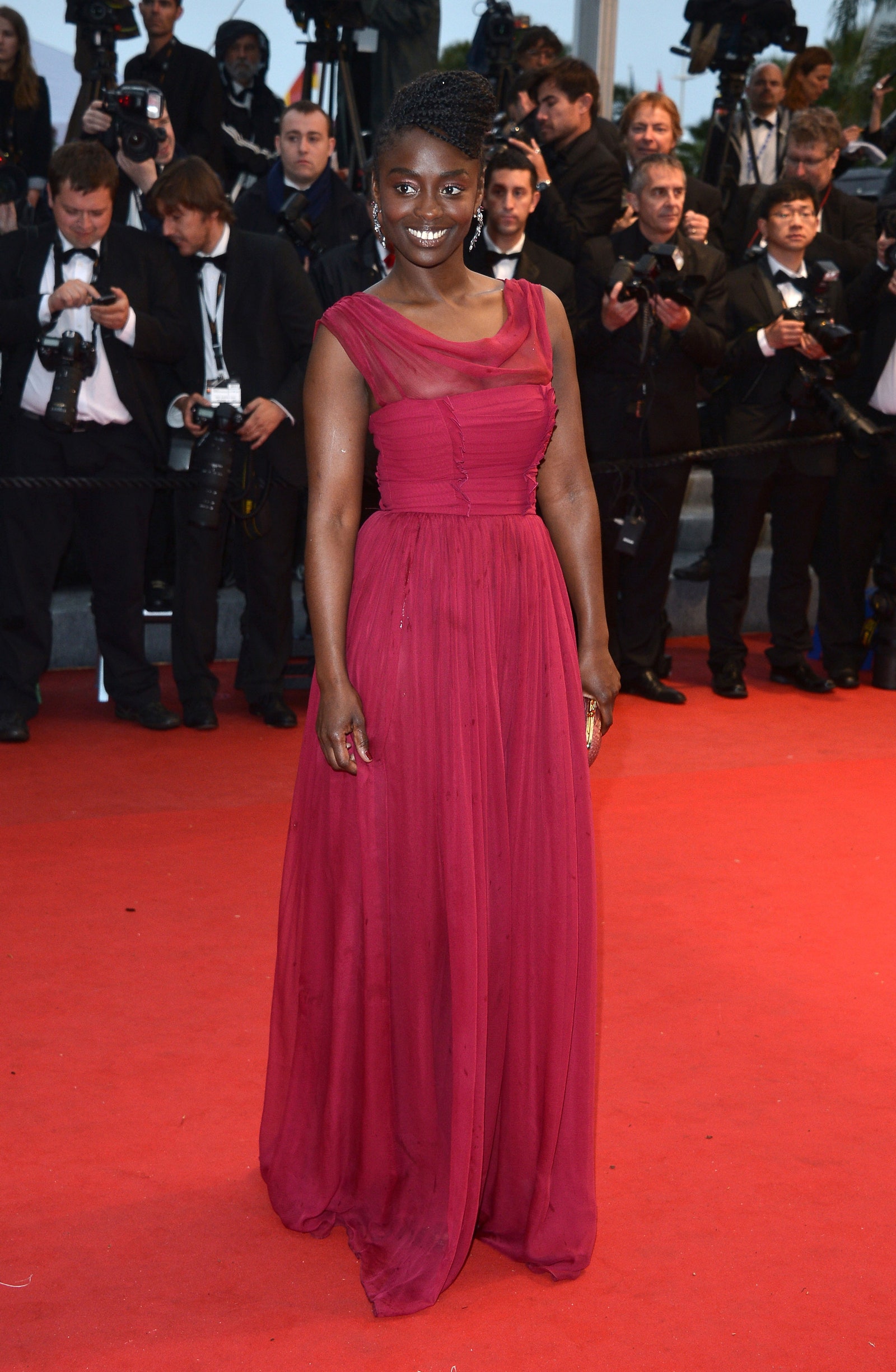 This black beauty graced the red carpet at the Cannes Festival 2012 with this beautiful, long and simple oxblood gown. It seems to cover all her curves except it is see-through from mid-breast upwards.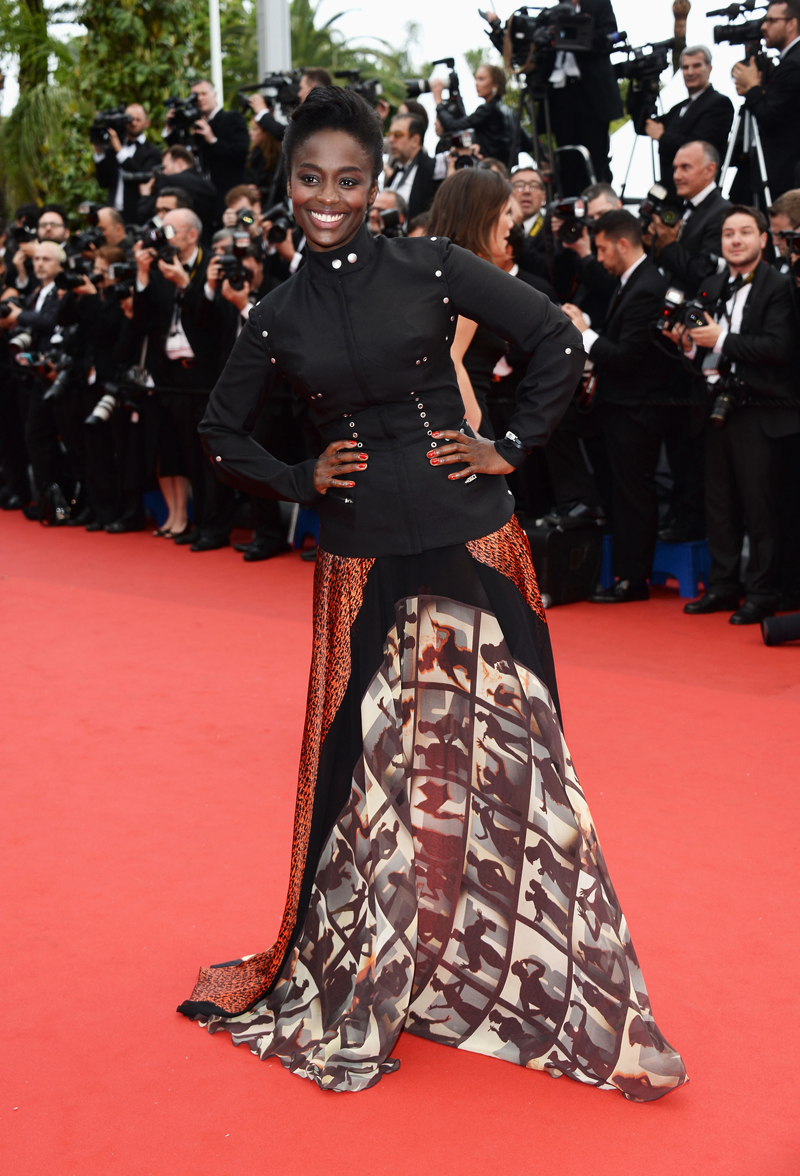 An exceptional piece this is. Black tergal material, dotted along the breast line and ribs with white shimmering buttons. Worn over a multicolored skirt with silhouettes of men and women carrying out different activities. You don't get to see pieces like this every day.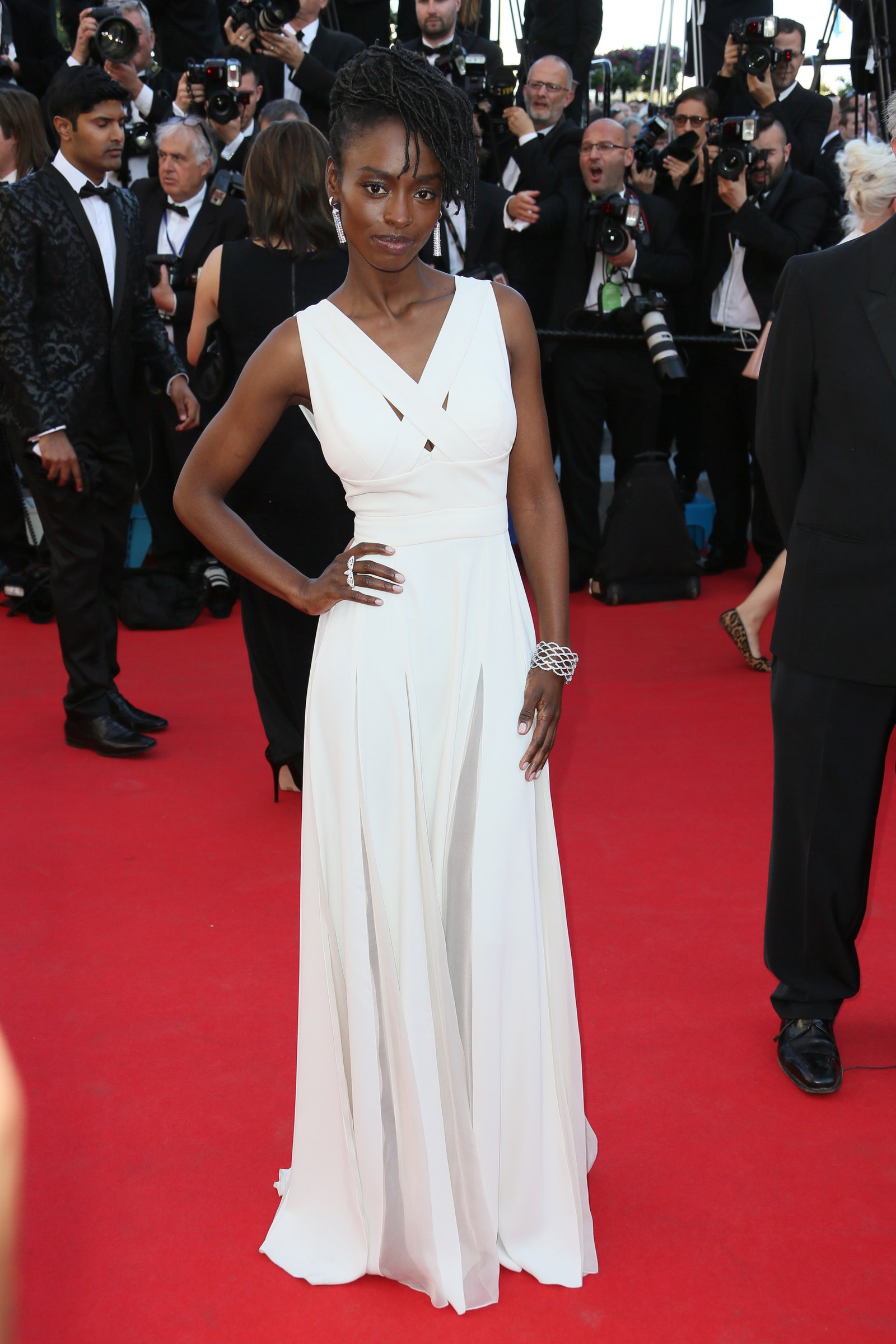 Although it seems ordinary at first sight, it is not. Maïga is wearing an Elie Saab dress. This sleeveless, white flourishing gown has a crisscross design on the chest that goes all the way to the back, showing off some of her thick melanin skin.
Montblanc & UNICEF Gala Dinner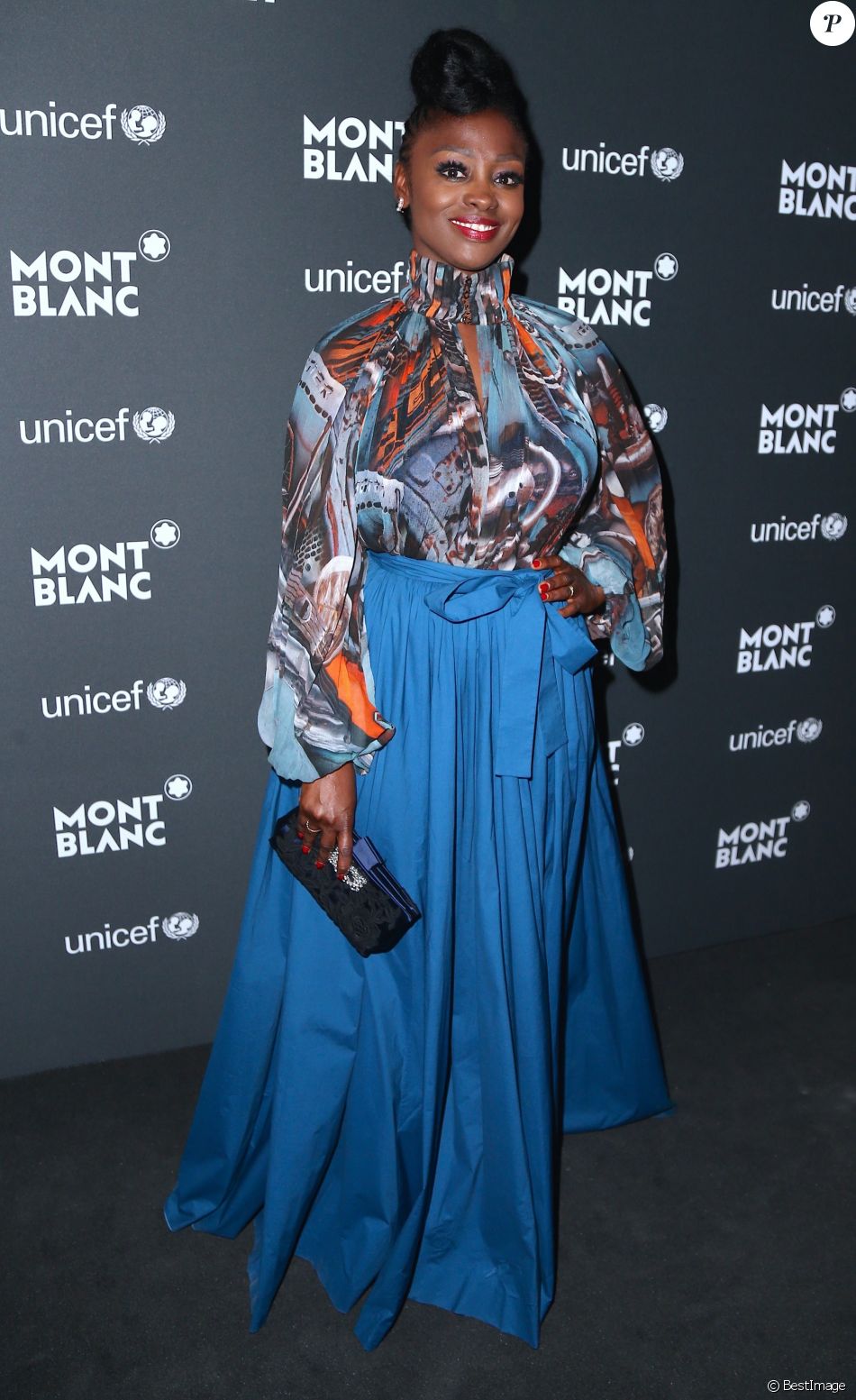 Must have been quite the dinner with Maïga appearing in this multicolored long sleeve turtle neck top with a slit between the breast. She pairs it with a flare blue long skirt with a matching belt. She's all covered up yet her silhouette can not be hidden. So pretty.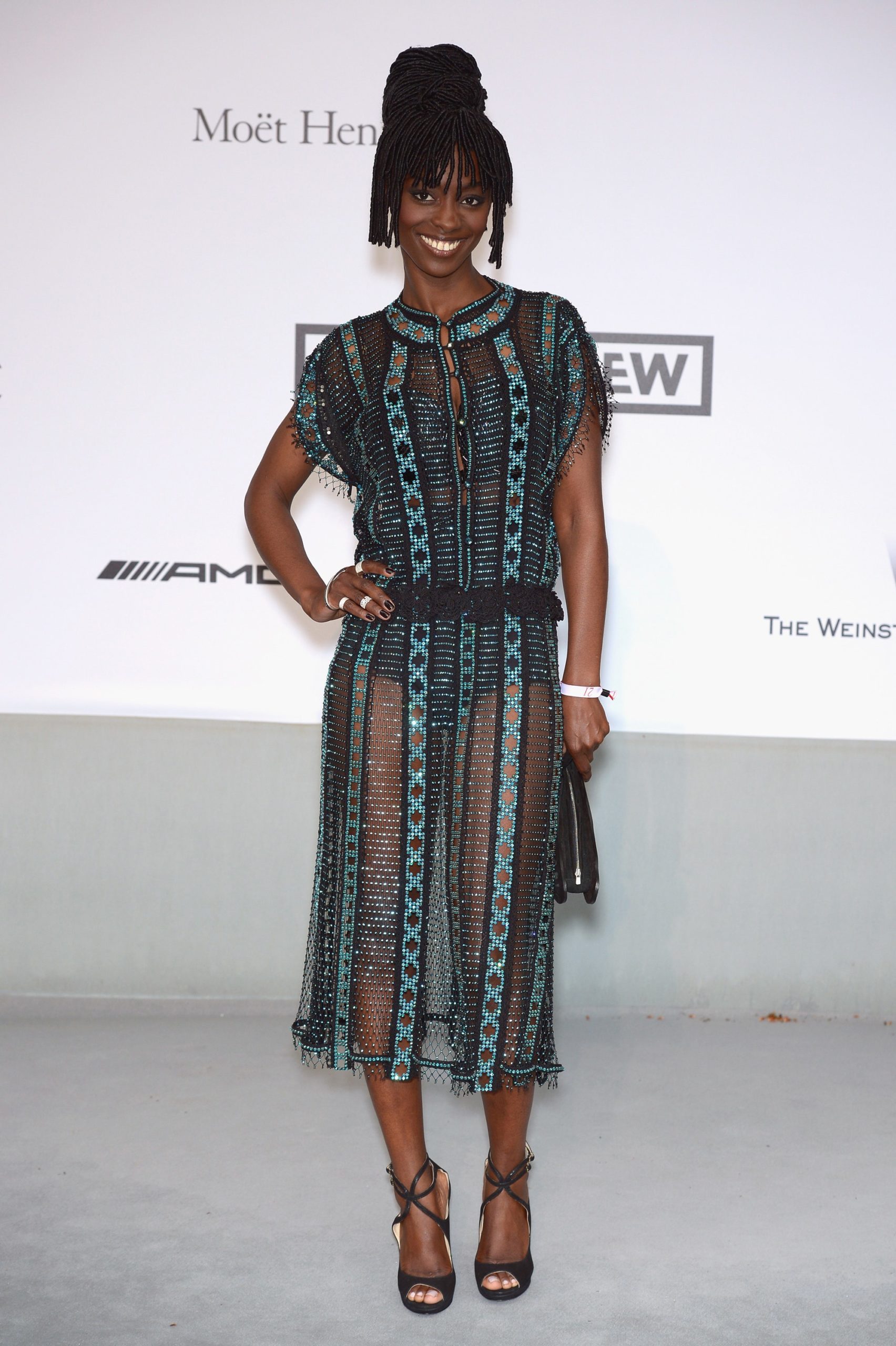 In contrast to the previous thoroughly covered outfit, this shimmering gown is made of blue and black shiny beads and is completely see-through. Not to worry, she is wearing black belly pants and a bra on the inside. Must've kept everyone's gaze on her beautiful body all night.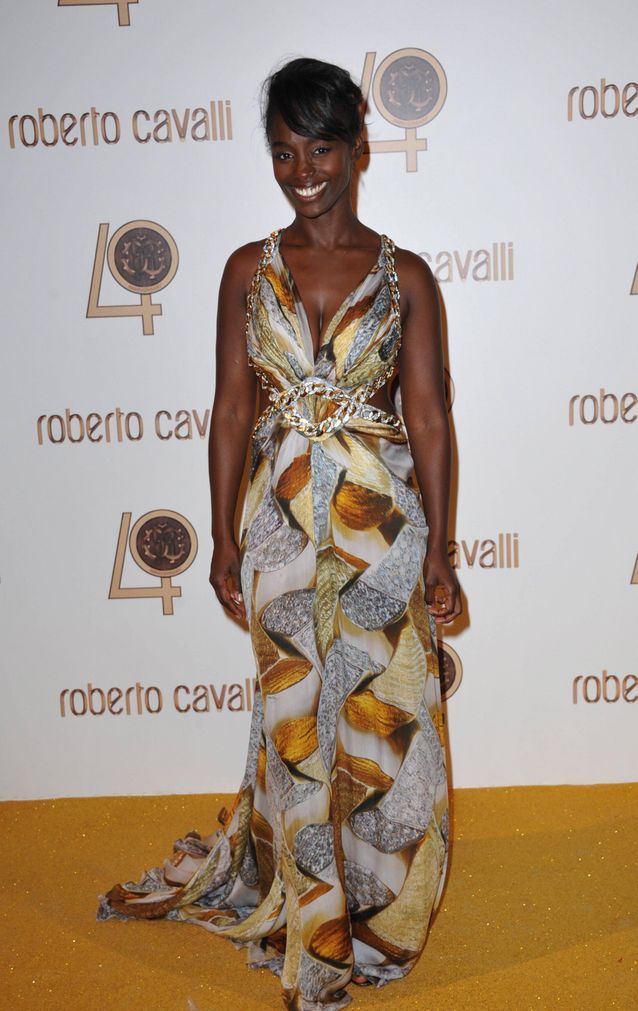 Aïssa Maïga is blessed with a beautiful body. This multi-colored long sleeveless gown was definitely made to emphasize her beauty. The gold chain making way from her shoulder, down towards her breast then her waist, makes it easier to notice her cleavage. Remarkable design!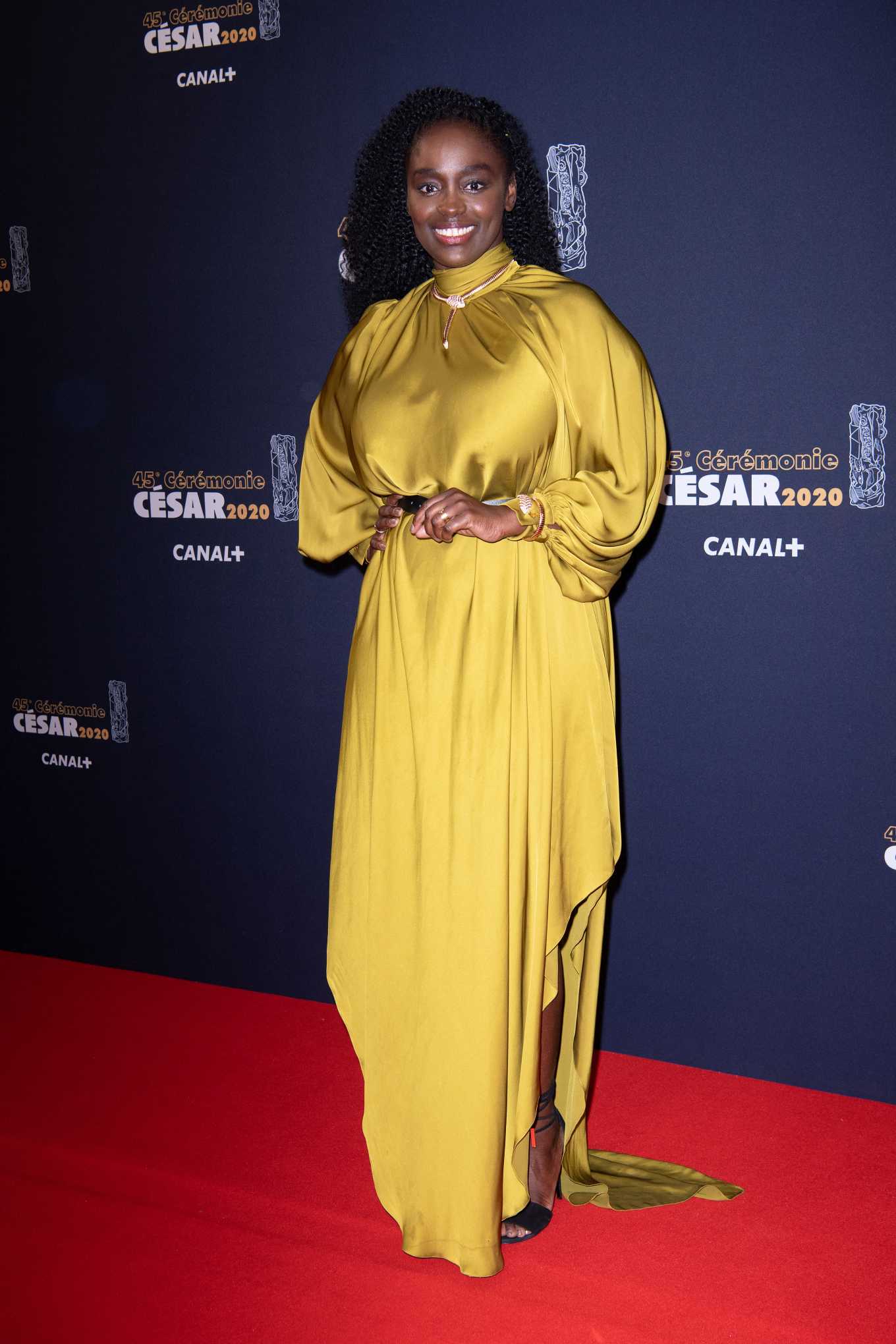 With a beautiful body, you can dazzle in almost any dress. This silky sunset yellow gown was made for special events. The nice slits on both sides are meant to ease movement and make you comfortable. The belt around the waist brings out the perfect silhouette.
A Princess and More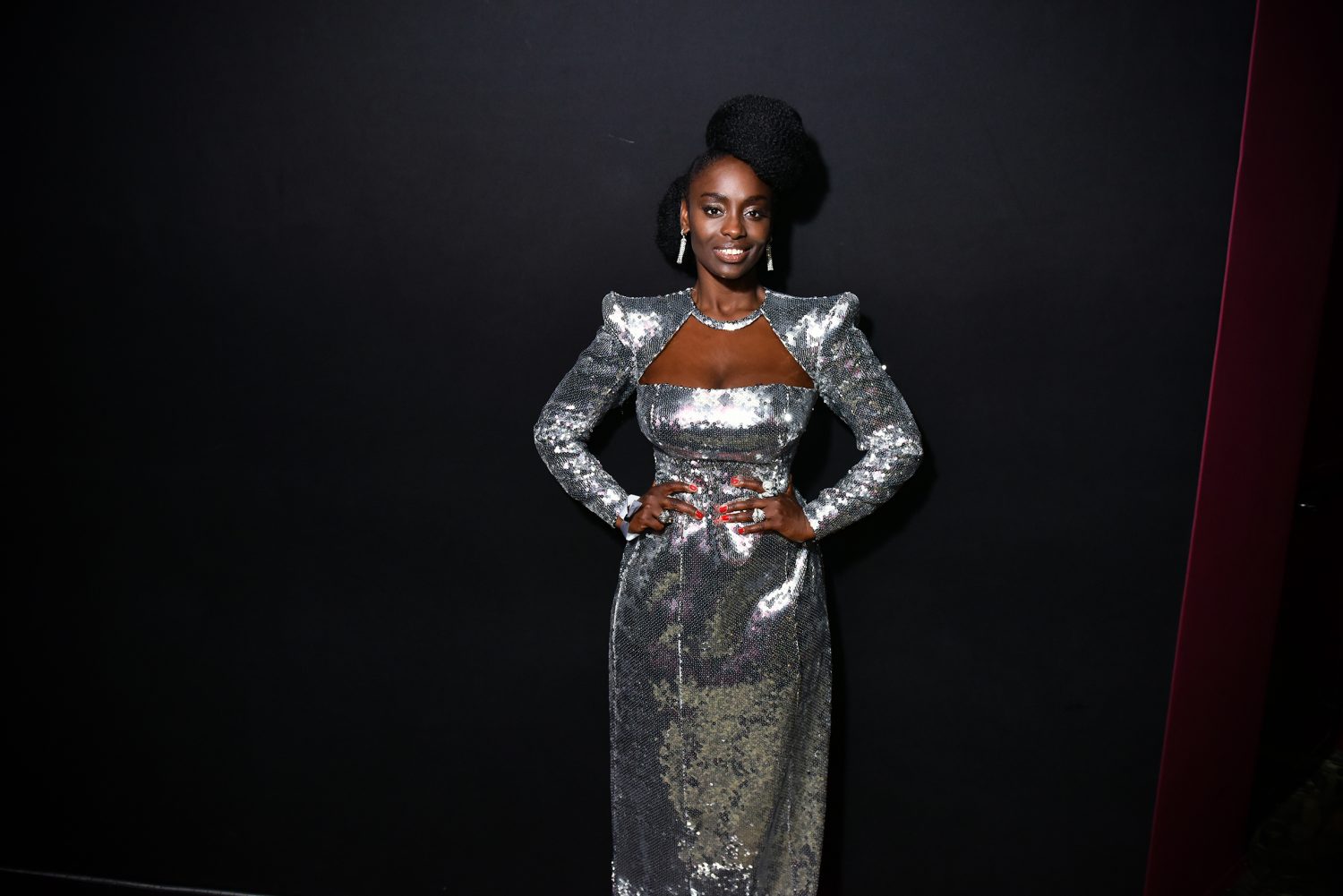 If 'shine bright like a diamond' had to be illustrated in the form of a person, it would be Maïga in this dress. This silver gown is beautiful in every way. The design around the neck acts as a necklace while showing off some cleavage. Nevertheless, the gown is long enough to trail on the ground.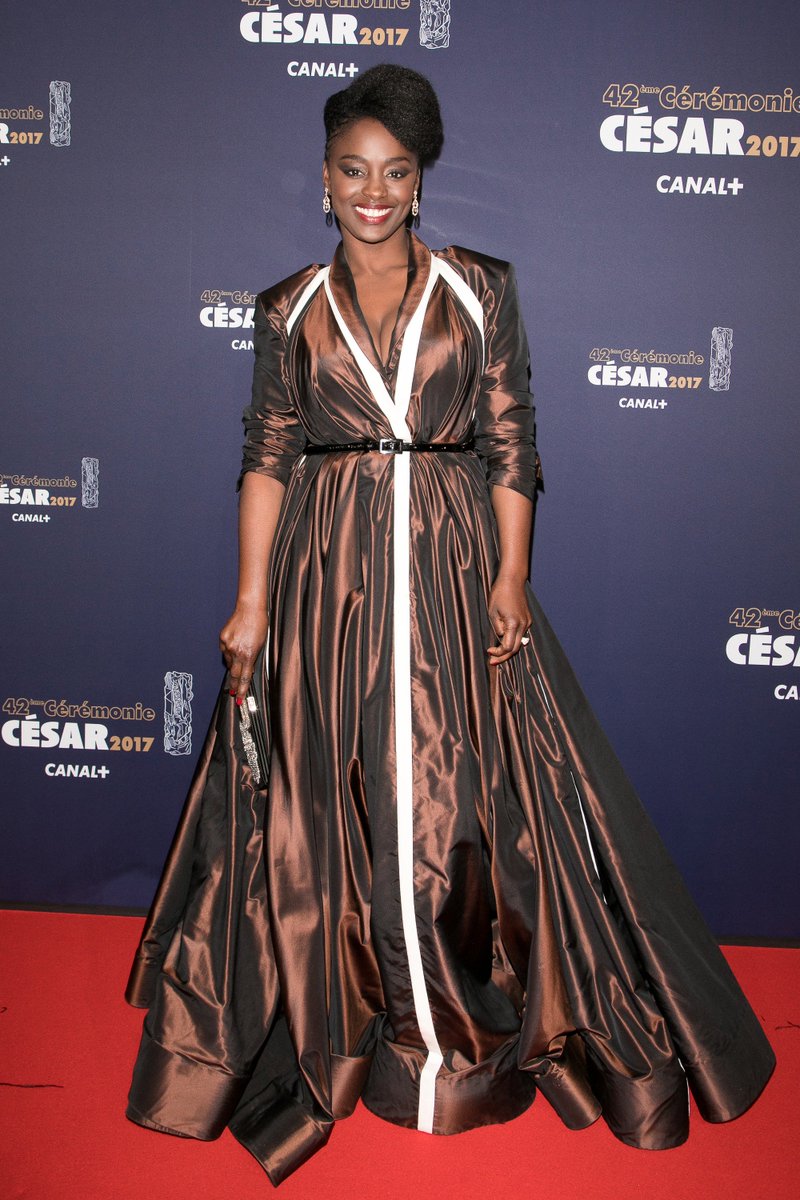 Here's another Cinderella dress. It features mid-arm sleeves, long overflowing brown silk gown with a singular white stripe from the shoulder, to the neckline, down to the hem of the dress.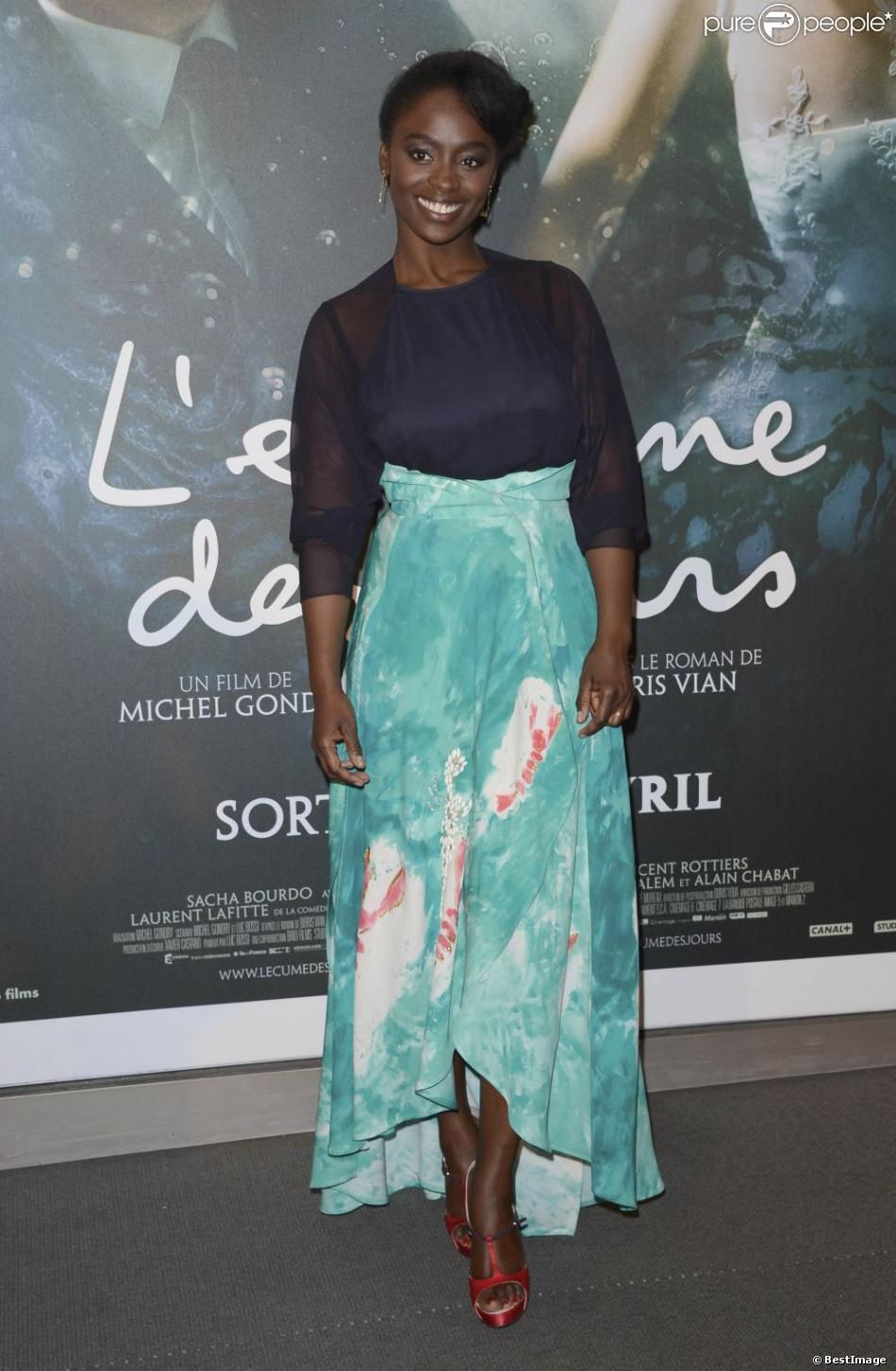 it is no secret that there is beauty in simplicity. If you have any doubts take a look at this simple but beautiful outfit. It features transparent sleeves on a purple top tucked into a high waist flowery skirt.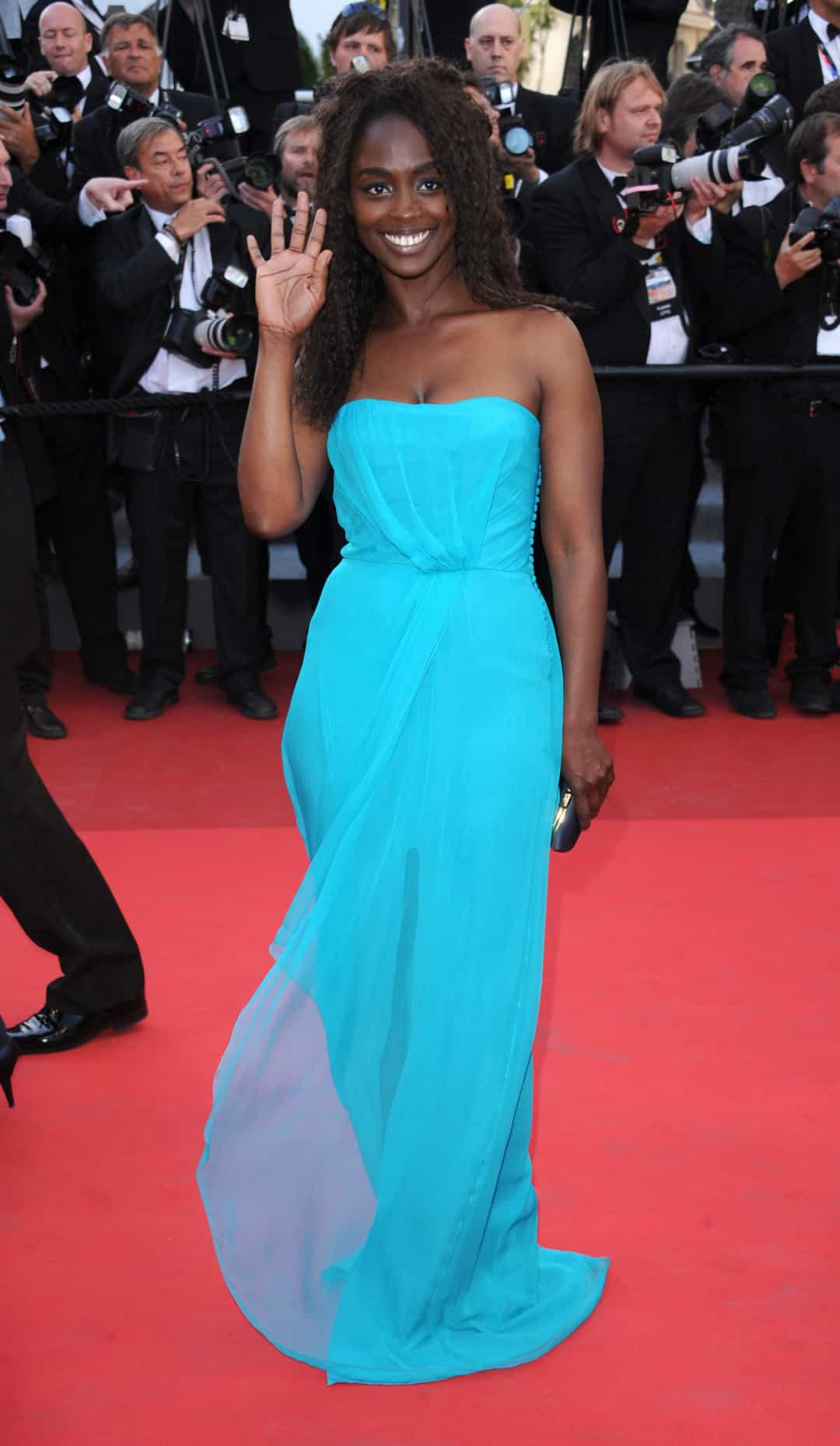 Sky Blue feels like summer sometimes. On Maïga, it looks so pretty. It has gathers around the front waistline that keeps the down part flowing but check so it is not all over the place.
Conclusion
While some will keep praying things change for the better someday, Aïssa Maïga intends to bring about that change using the platforms she gained as an actress. It is sad that in 2021 racism is still an issue even among the so-called civilized societies. We should never get comfortable with racism. Therefore, we should all, like Maïga, use our platforms to speak against this ill. Together, we can win the fight against racism and ensure equity for all.