Afronista Of The Week: Selly Galley And Her Struggle With Motherhood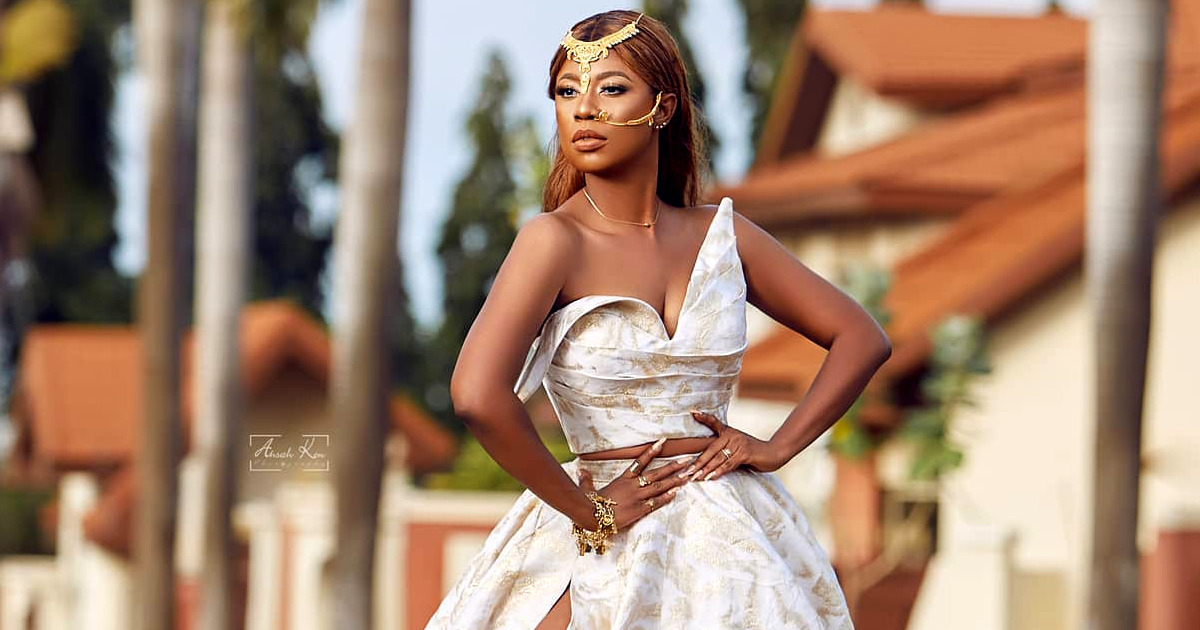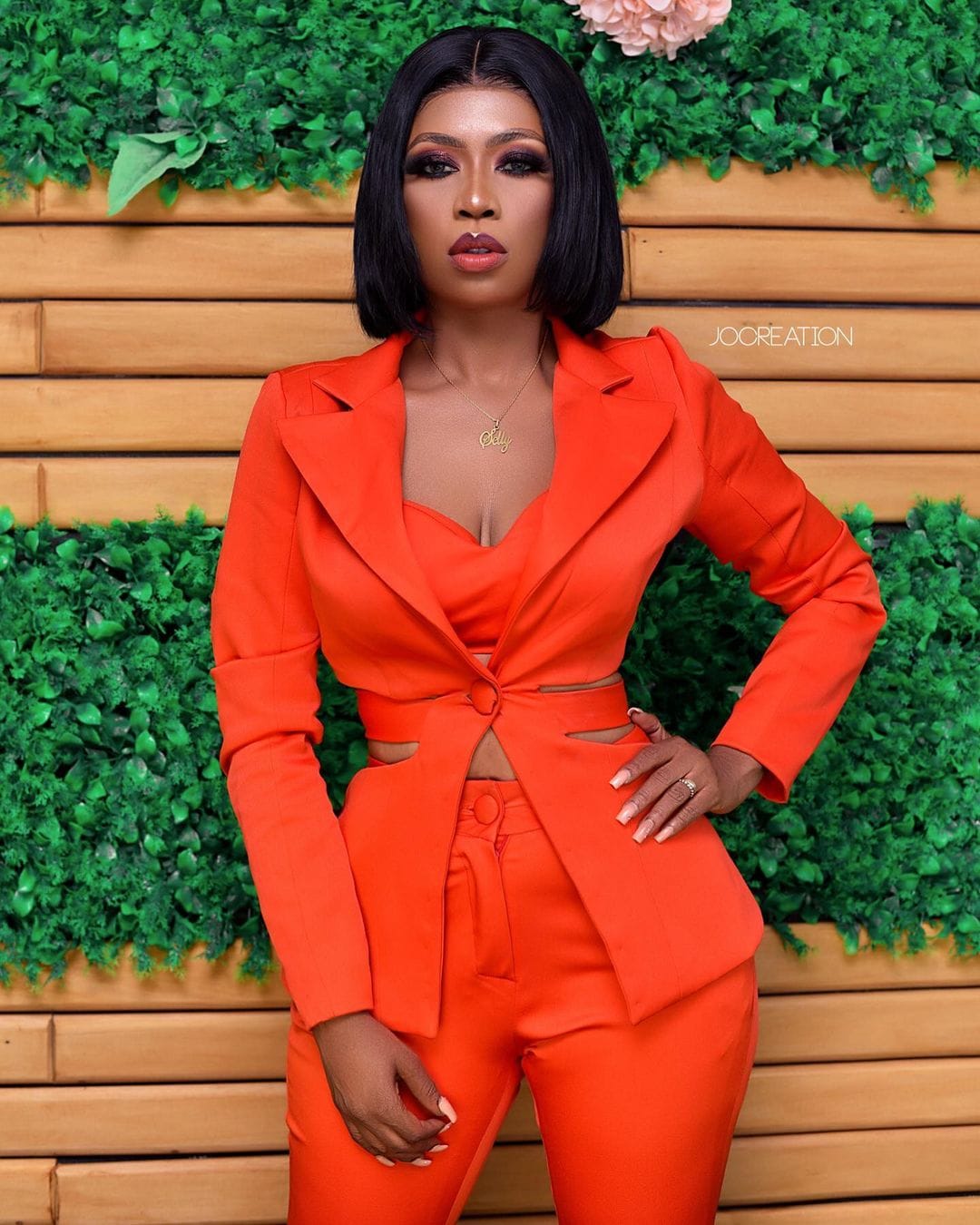 Ghanaian celebrities are famous for carving unique fashion styles and fashion. But how much do you know about their secrets and personal life? Selly Galley is an ex-Big Brother housemate who has gone ahead to become a shining star in the media and entertainment industry. Our Afronista spotlight falls on this pretty damsel. There is more to her than just a pretty face and smooth skin.
Selorm Galley-Fiawoo, popularly known as Selly Galley, is a TV presenter, fashion icon, and actress. She represented Ghana on the eighth season of Big Brother Africa—and managed to stun millions of her fans there. Consequently, she became a household name and a role model to teens and young adults. Although Big Brother Africa was not her first rodeo, her appearance on the show brought her to the national and international spotlight.
Selly Galley's Early Life and Career
Selly Galley was born in Accra Ghana on September 25, 1987. She attended Witsands School. She then proceeded to Akosombo International School for the study of general art. Upon the completion of high school, she gained admission to Marshalls University and bagged a diploma in Marketing, Economics, and Business Law.
Before her appearance on Big Brother Africa, Selly Galley won the Miss Ghallywood Talent Hunt in 2011. In her long career, the African celebrity has appeared in several feature films. These days, she brings home hefty paychecks from brand endorsements. Additionally, she hosts the African Pot, Opinions with Selly Galley, and The Premieres show.
Is Selly Galley Married?
If you are one of those curious about Selly Galley's marriage status, the answer is yes. Galley is married to Ghanaian hip hop star, Praye Tietia (popular on stage as Cartel Big J). Their grand traditional wedding held on the 25th of September 2015 and the white wedding ceremony held the following day. Pictures from the beautiful union are still available online. Bloggers are still gushing about her makeup.
Struggle With Motherhood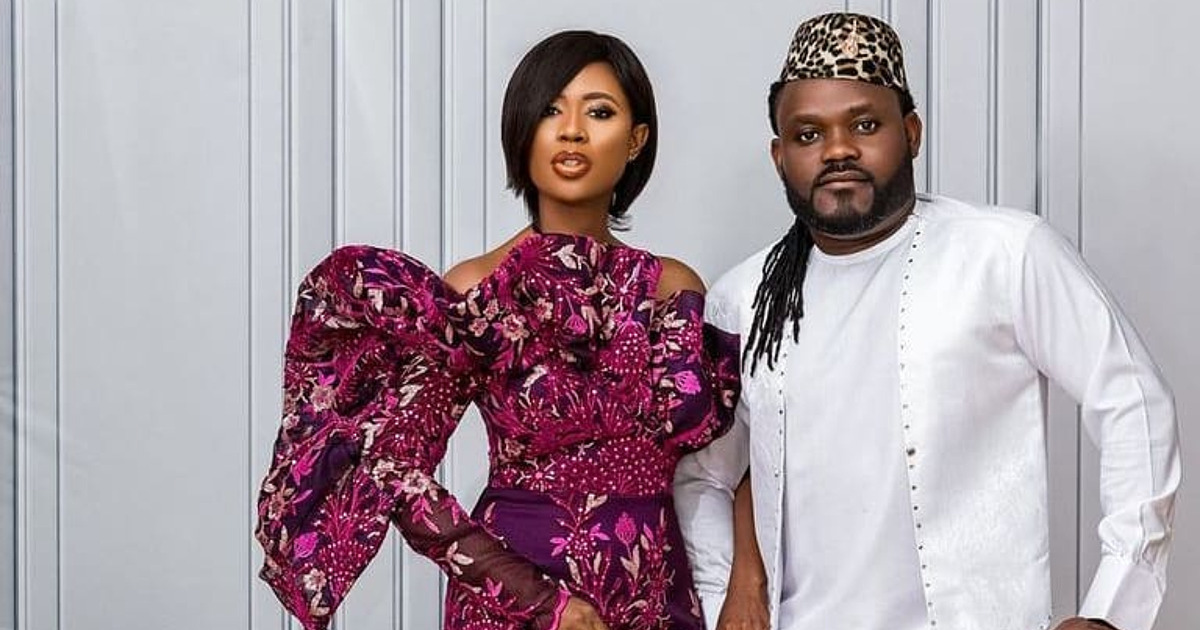 One of the biggest battles that Selly is fighting at the moment is that of becoming a mother. In her over 5 years of marriage with Praye, she is yet to have a child. Sadly, we live in a judgmental society where people hardly mind their business. There was a time that Selly Galley posted a natural picture of herself without makeup. One of her followers on Instagram left a distasteful comment that read,  "barren woman with horror face".
The user later apologized but the damage has been done. Perhaps, people should understand that couples can only play their part in trying to make babies. The creator does the rest. Sometimes couples try so hard and still don't get children. Being perceived as barren is already hard enough and we shouldn't make it worse for them.
Selly's Recent Insta Spat
Over the past few years, she had been asked by the paparazzi about having a child. In an interview, soon after her marriage, she revealed her belief that children are gifts from God. Hence, the need for a plan for adorable beings before they come to light. She also revealed her unwillingness to succumb to societal pressure. While acknowledging that she would want to have kids at some point in life, she made it clear that, at the main time, she wants to focus all her attention on her career. Not only to fulfill her aspirations but to build a bright future for her kids.
Selly Galley as a Fashion Icon
Best known for making bold fashion statements, Selly has been knocking heads off in the last few years. Women in Africa and millions across the world are inspired by how she takes pieces of fabric and blends them into something extraordinary. We think it would be fair to say that Selly makes fashion comfortable, easy, and chic.
As one of Africa's top fashion icons, our favorite celeb always strives to give us something to look up to and be proud and confident of growing the fashion industry in Ghana. Worth mentioning is the couple goals Selly does with her husband Praye Tiatia—whom she refers to as his biggest support system.
Selly Galley's most stunning Looks
All hail Queen Selly and her outstanding sense of style. Whether it's a red carpet event or its her show, she surely knows how to steal the show. You might be wondering whose design is she wearing? Well, this stunning dress is by Samilia Couture.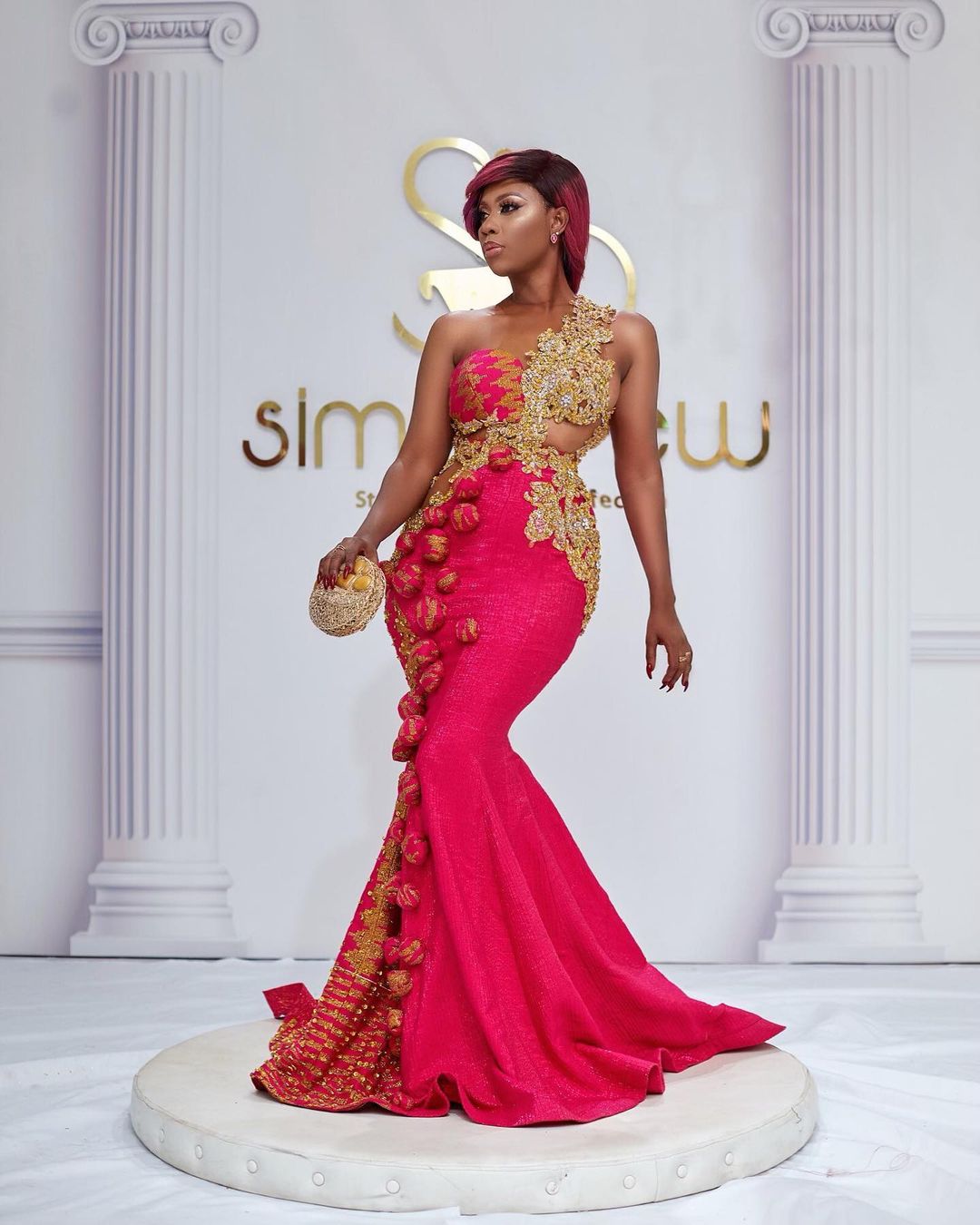 Selly's style could often be described as fearless and bold. At other times they are sexy, sophisticated, and classy, depending on the type of event she's attending. She shared this photo of herself looking gorgeous as an inspiration for brides-to-be. The star's wine flawless makeup and short hairstyle are top-notch and we love all its details.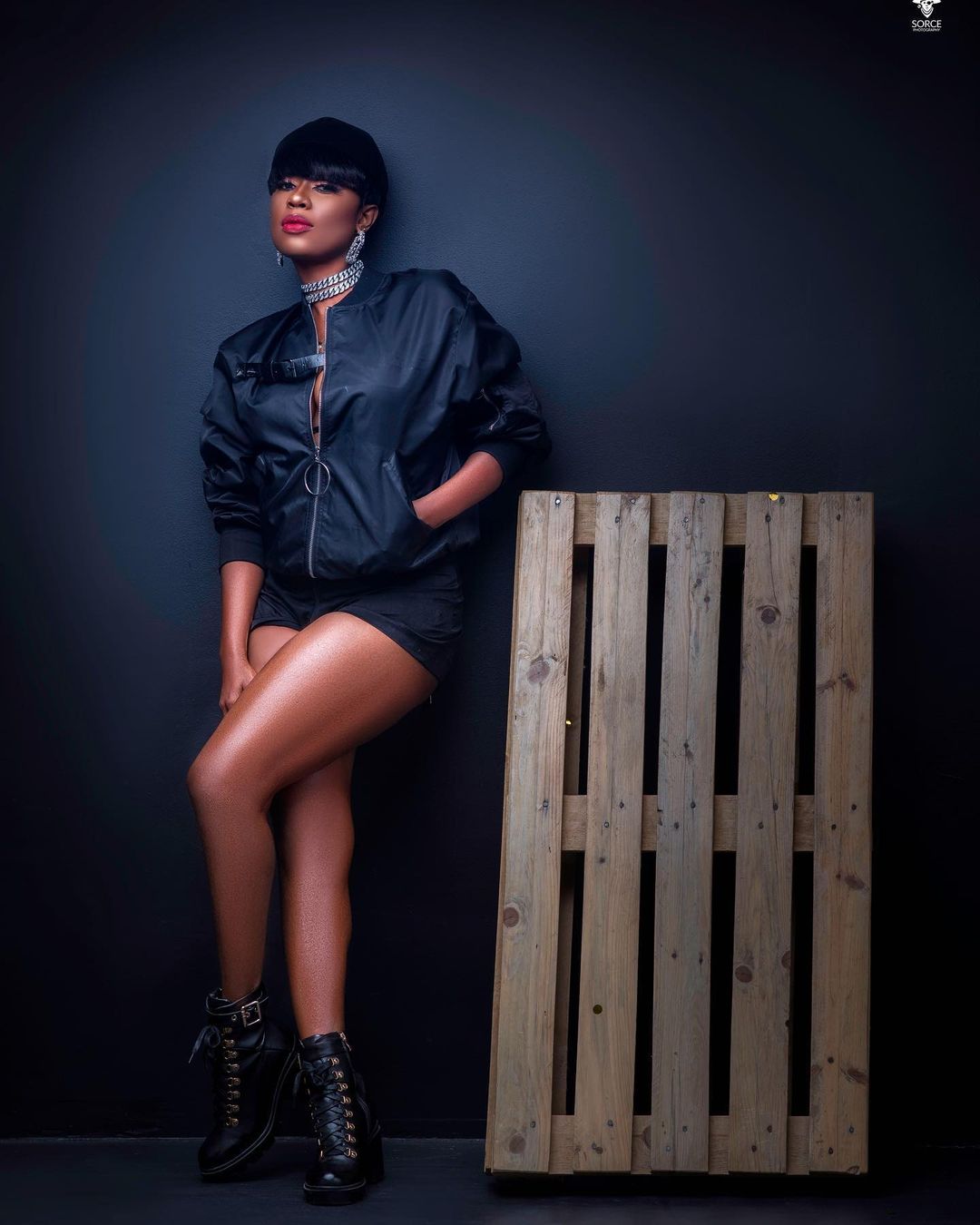 It would be fair to say that Selly ages like a fine wine—that glow gets as youthful as ever. The Ghanaian diva is rocking this cool look. With long boats, short hair, and zipper, she looks like a fashion goddess. Styling an all-black outfit for effortless polish has never been so easy, but Selly Galley came out looking chic.
Selly's Unusual appearances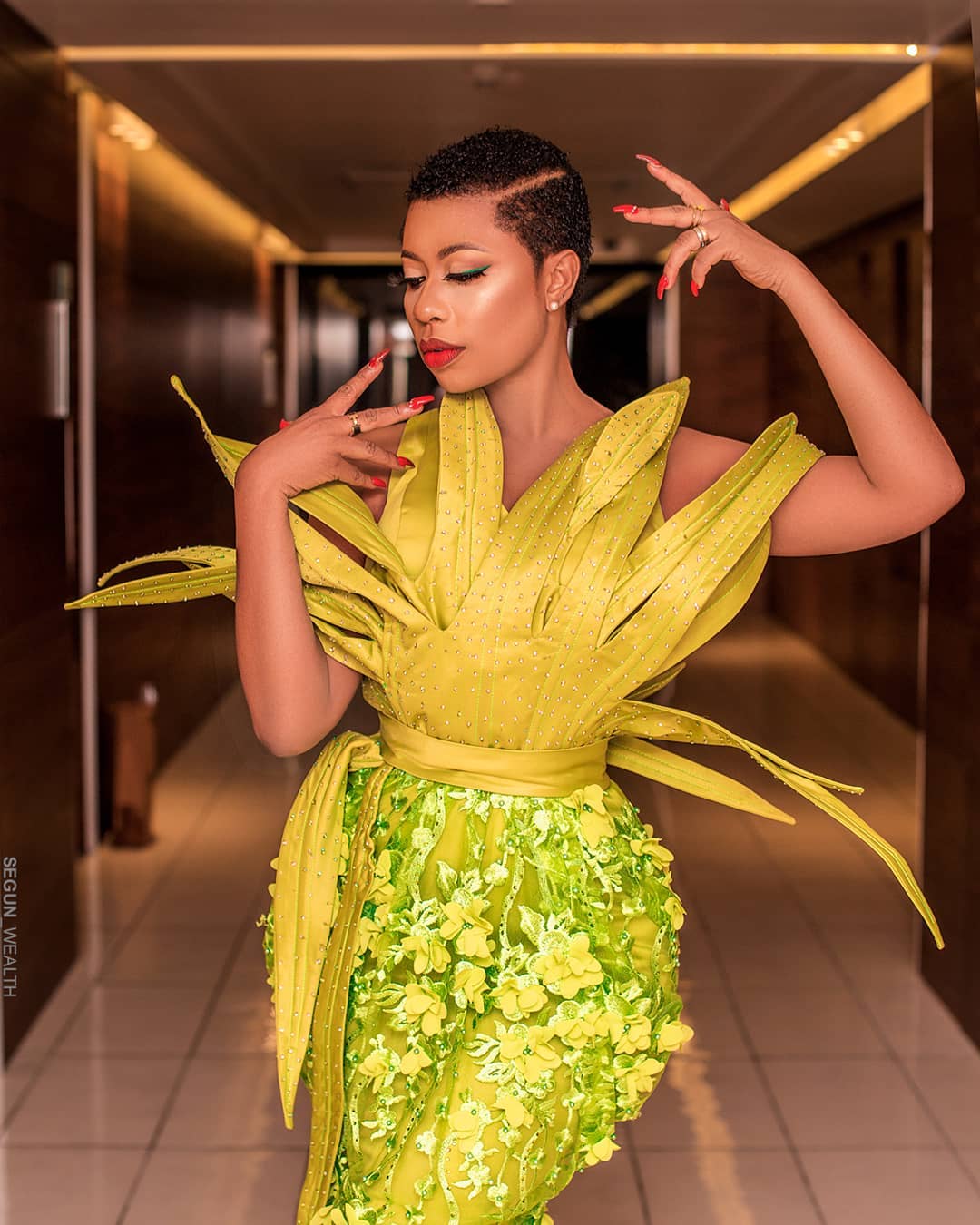 The bodice has spikes that resemble the leaves of an Aloe Vera. The material used for the lower part of the dress creates an optical illusion. You think you can see through but end up seeing nothing. The entire dress is adorned with flowers that make her look like a jungle creature.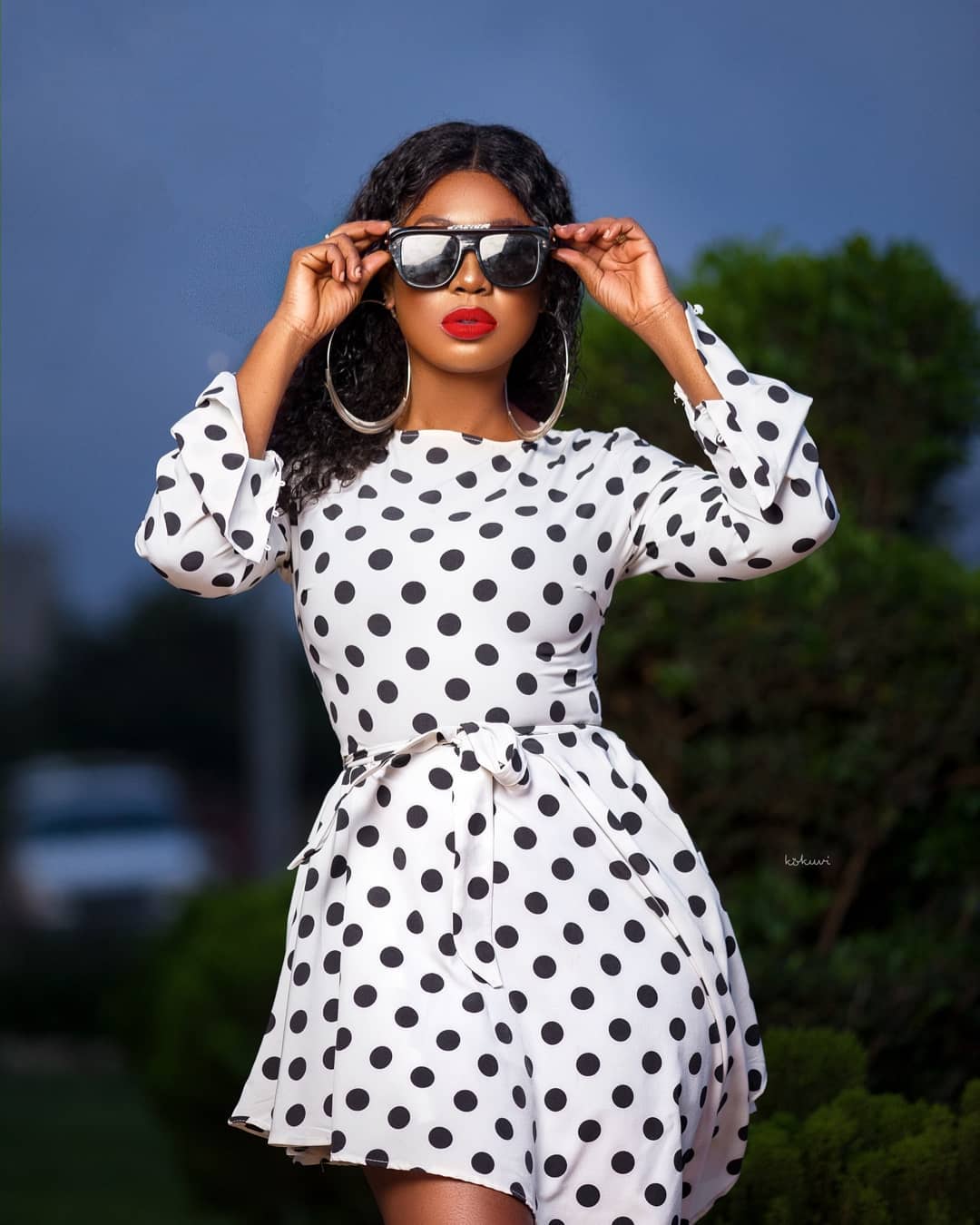 Polka dot designs never go out of fashion. Here Selly Gelly shows off her love for contemporary fashion. You just have to love how free this gown is. It is one of those outfits that will come in handy during hot summer.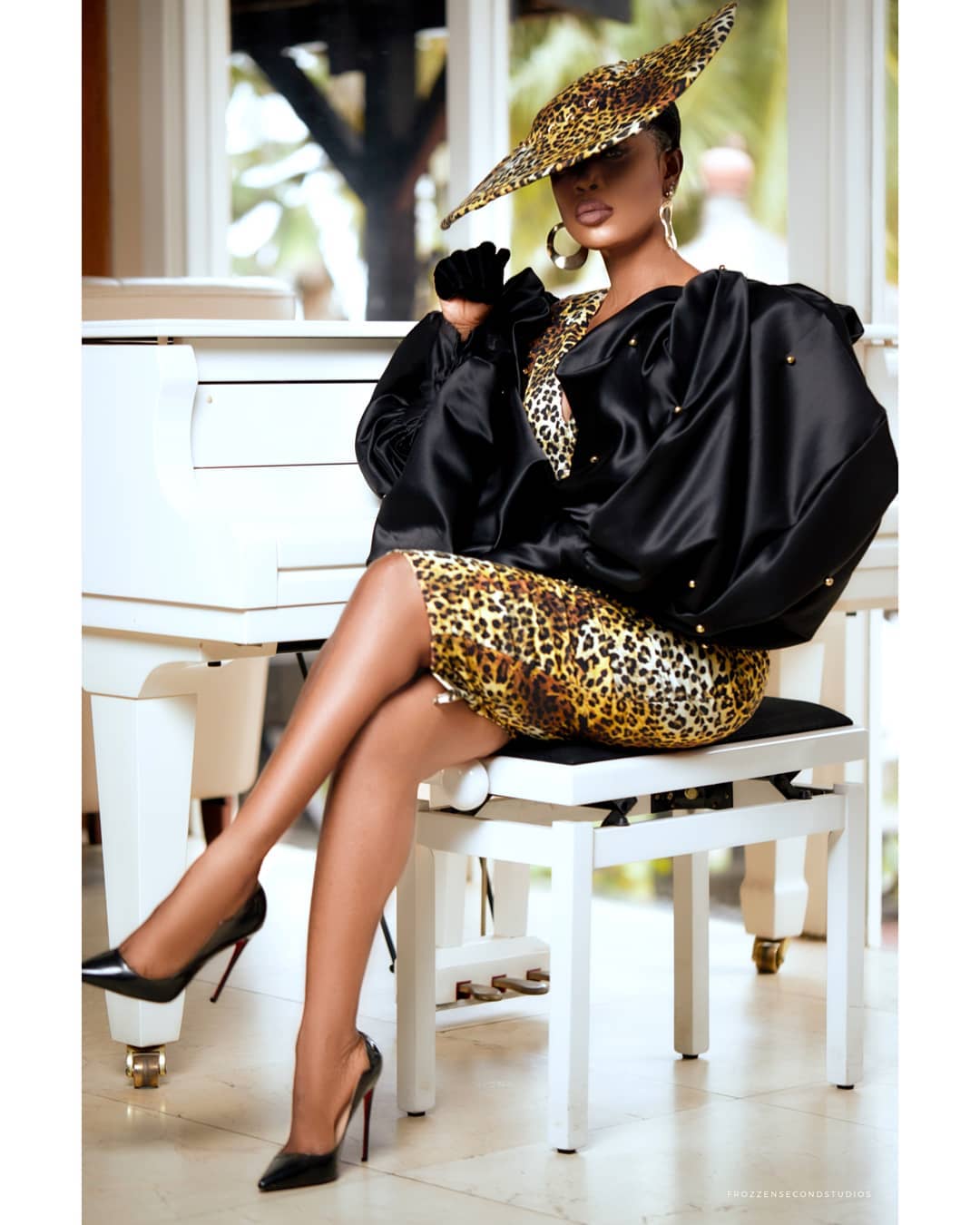 Selly is not Afraid to identify with her African heritage. However, sometimes she blends African and contemporary fashion like in this picture. Also, Selly has mastered the art of using accessories to elevate her look.
Conclusion
Selly admitted that she would want to have babies. However, while waiting for the babies to come, she wants to make sure that she builds a certain future for them by investing in her career. She recently put out a confusing post on Instagram. This led some of her fans to begin speculating that she was pregnant. Well, as soon as we have any info on that, we will let you know. Meanwhile, what is your opinion on fans trolling Selly for not having a child? Let us know your thoughts in the comment box below.