Best Skincare Routines That Will Restore The Glow Of Your African Skin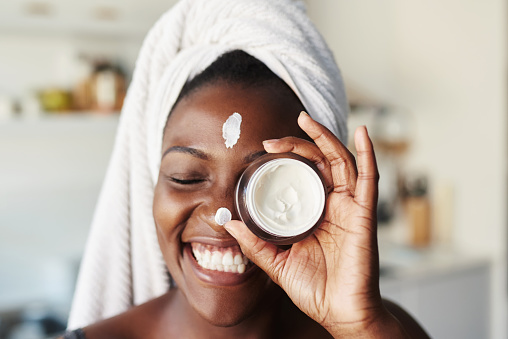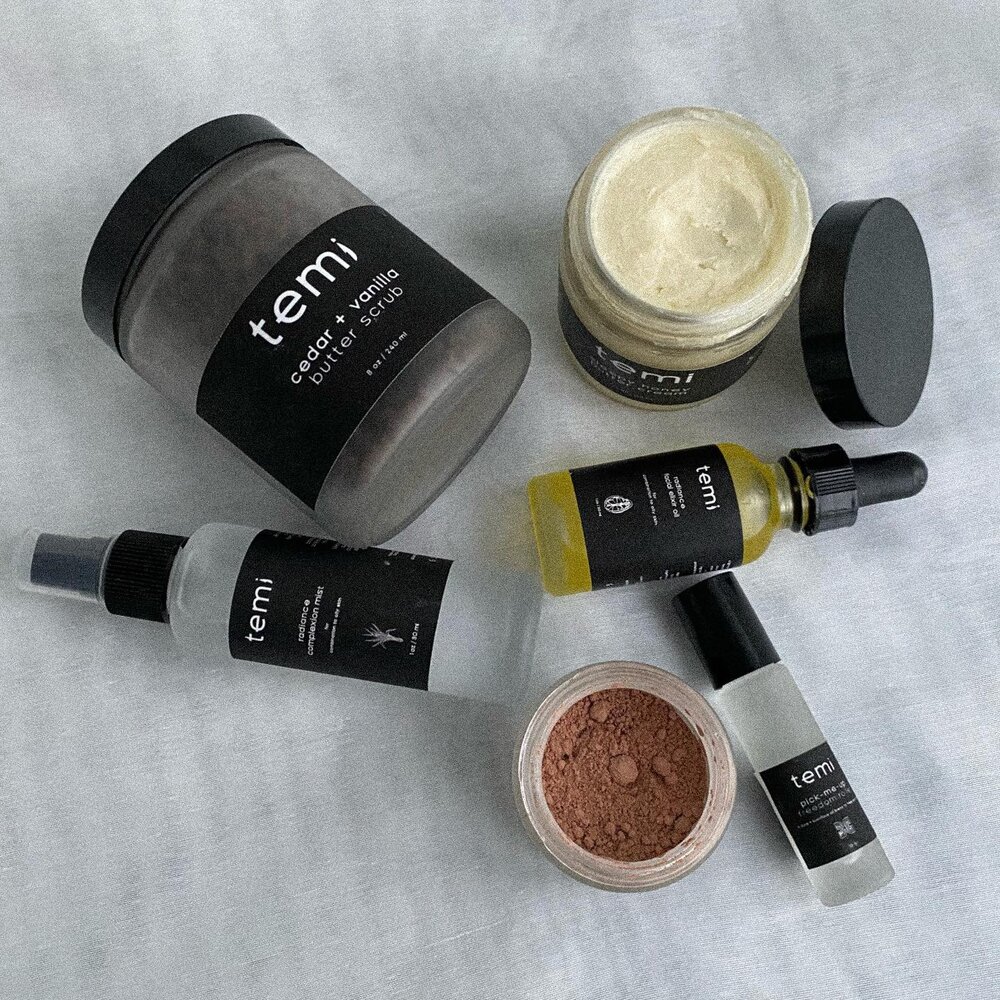 Did you know that the skin is the largest organ in the body and anything you put on it gets absorbed into the bloodstream? Also, do you know that beautiful, glowing skin is a reflection of good health? Today, so many Black women struggle with maintaining the glow of their natural skin. However, finding the right skincare routine to combat skin blemishes is often a huge challenge. The reason is that the majority of the skincare routine tips out there are designed for those with fair skin. For a black skin, it is a different ball game. Good black skincare routines usually focus on natural products. But, is that all?
Is Retinol safe for black skin?
Retinol and retinol products are suitable for Black skin. It is essential to know that it is the best bet for preventing and postponing the visible signs of aging and dark spot. However, not all Retinol products are created equally. Black women should know that some of them can do more damage than good.
If you are keen on using Retinol, then you need to first understand your skin. The best Retinol for Black skin is typically over-the-counter serums, creams, and moisturizers. These products have diluted formulas that work best for dark skins.
The best way to find over-the-counter Retinol products that work well with Black skin is by taking a good look at the percentage of Retinol present in the product. Any skincare product with a higher rate of Retinol is likely going to be too powerful for your skin.
What are the best skincare products for Black skin?
Part of your skincare routine should be products made with natural ingredients. Generally, ingredients that work well with melanin-rich skin feature fatty acids and vitamins to help moisturize the skin. Here are skincare ingredients for Black skin.
Shea butter
Shea butter has anti-inflammatory properties and smoothening properties for dark skin tones. However, shea butter also contains vitamin E, and it is also an excellent natural ingredient for brightening and treating hyperpigmentation. Here are some skincare products with shea butter.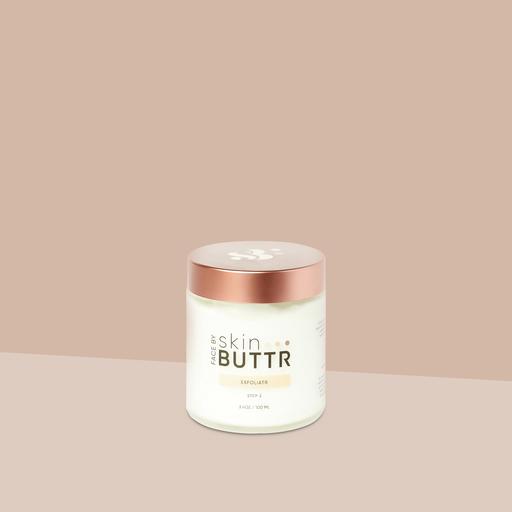 This product infuses the skin with natural oils while exfoliating to gently bring newer skin to the surface. It also removes skin lines, imperfections and protects the skin from harsh weather conditions. Other natural oils that this product contains include Aloe vera, Grapeseed oil, Jojoba oil, Cannabis seed oil, Avocado oil, organic coconut oil, etc.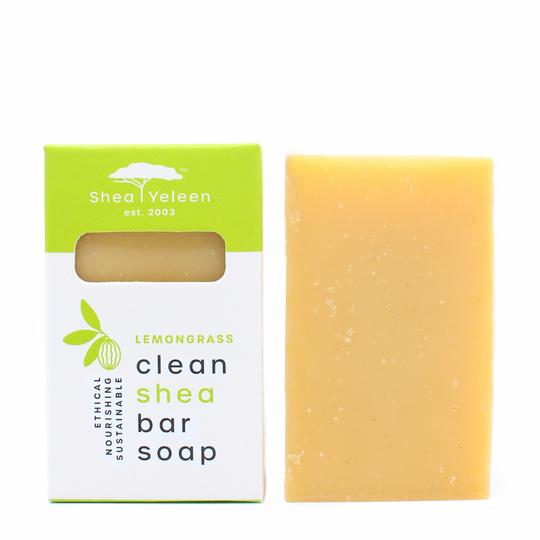 It is an exotic citrus-scented shea butter soap containing high levels of fatty acids, vitamins A, E, F and helps restore the skin's elasticity. It also contains natural oils such as Sunflower oil and coconut oil to rejuvenate the skin.
Almond oil
Almond oil also helps to moisturize and soften the skin. The fatty acids in it help to dissolve the sebum that the skin produces, thus preventing acne. Here are some skincare products that contain Almond oil.
Epara is a brightening night balm that reduces hyperpigmentation and hydrates the skin. It also evens the skin tone and hydrates the skin. Epara is made with Almond oil and other natural oils.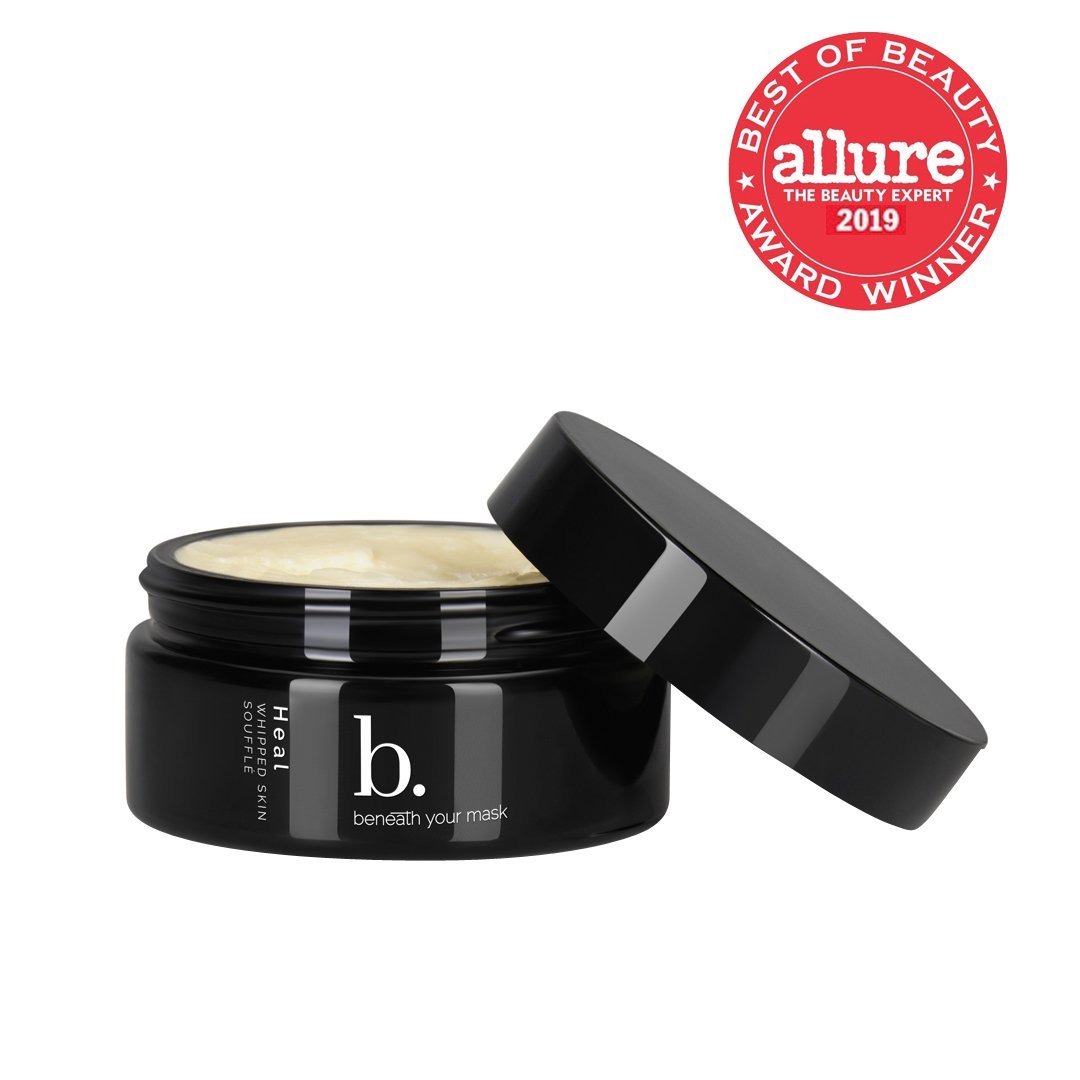 This nourishing whipped skin soufflé reduces stretch marks and hydrates the skin. Beneath Your Mask is formulated with natural ingredients and leaves the skin revitalized and pampered.
Aloe vera
Aloe vera is a popular natural ingredient known for its unique effects on the skin. Notwithstanding, it aids inflamed skin.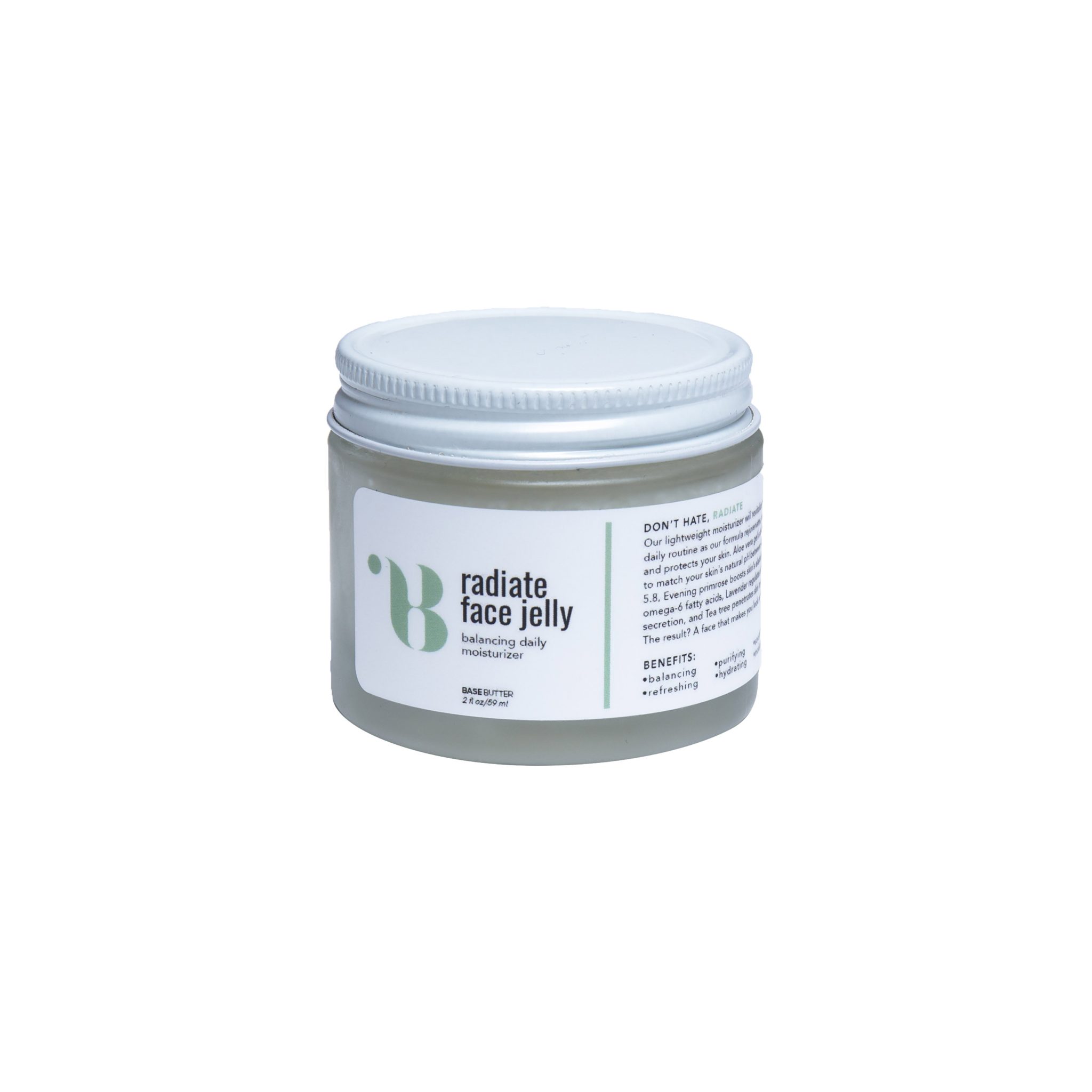 Base Butter is a moisturizer that revitalizes and protects the skin. This aloe vera gel acts as a skin-balancing agent to maintain the skin's natural pH. It is also equipped to hydrate the skin without leaving a greasy residue. Besides aloe vera—which is the main ingredient—Base Butter also contains shea butter, glycerin, Witch Hazel Water, Tea Tree Essential Oil, Lavender Essential Oil, Evening Primrose Oil, etc.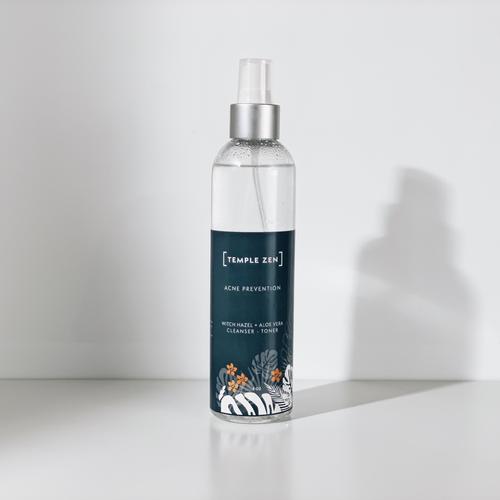 Temple Zen is a facial cleanser and toner that combats breakouts and pesky acne. It is formulated with witch hazel leaves, eucalyptus, and rosemary essential oils to treat the skin. Its active ingredients include Eucalyptus Essential Oil, Rosemary Essential Oil, Witch Hazel, and Aloe Vera.
What is the secret to glowing skin?
There are certain times in our lives when we experience skin issues. Here are some secrets to glowing skin if you are trying to get radiant. These tips should also be part of your skincare routine.
#1: Exfoliate
This is the most crucial step to glow your skin. It is essential to exfoliate at least two to three times weekly to remove dead cells off the skin. Exfoliating allows healthy cell turnover and enables skincare products to sink in. Moreover, gentle exfoliation a few times weekly before going to bed and applying nighttime natural skincare products to enrich the skin works wonders.
#2: Vitamin C
Even though Vitamin C is vital for the immune system, it is also an essential proponent for glowing skin. A Vitamin C serum brightens darker spots and helps your black skin glow better.
#3: Hydration
No doubt drinking enough water helps the skin a lot. Don't go into the morning or night without moisturizing your skin.
#4: Quality Sleep
Good sleep works wonders for the skin. Most cell turnovers occur while we sleep. Cell turnover is essential as we age. Hence, switch off your phone or put it on airplane mode, perform your night skincare routine, and sleep for 8-9 hours. Do this for a few weeks, and there will be good changes on your skin.
#5: Facial massage
Facial massage is also a good regimen for the skin. Lymphatic and jade rollers are now popular due to their numerous benefits.
Skincare routine to restore the glow of the African Skin
Everyone with a different skin type can benefit from a good skincare routine. Black skin is more susceptible to the effects of inflammation and injury due to the melanin-producing cells. The results of inflammation may be more noticeable on Black skin than on lighter skin. Hence, these skincare routines will help restore the glow of your Black skin.
Exercise routine
It is well-known that working out is highly beneficial for physical and mental wellbeing. Working out at least 30 minutes a day gets your heart pumping and increases blood and oxygen circulation in the body, and it is the best way to achieve a youthful glow. Here are vital things you need to do when performing an exercise routine for your skincare.
#1: Skip the makeup if you can
If you want to perform your daily workout, you should do so without makeup on your face. As your body heats up during workouts, your skin pores open. If you are working out, your skin should be free and be able to breathe.
#2: Always wash your face after a workout
If you aren't showering at the gym, you should wash your face before you leave. Stay away from harsh washes and use a gentle and mild cleanser instead. If you are acne-prone, a salicylic wipe can help prevent plugged pores that result in pimples. After this, use gentle moisturizers like Base Butter.
#3: Put some toner pads in your gym bag
Toner pads can get rid of excess dirt and oil on the skin. These pads contain salicylic acid or glycolic acid. Use these toner pads to wipe down the front and back of the neck and chest (for ladies, endeavor to wipe in between the breast, which can be very sweaty). If you have sensitive skin, always ask your dermatologist were to use chemical exfoliants.
#4: Use the right gym towel
Yes, this is highly important. Most gyms provide towels for use, but bringing your own is better. A gym's towel may be washed with detergents that you are allergic to. Ensure you come along with a gym towel with medium thickness and don't have much of a plush.
#5: Don't, Don't, Don't touch your face
Gyms are full of germs and people's sweat. This should persuade you not to touch your face during and after workouts. While you do this, ensure you clean your hands too.
#6: Use Ice for post-workout redness
If you are someone that experiences redness after workouts, it is essential to apply some ice. The use of ice can provide relief from inflammation.
Food Routine
The type of food you take is essential for your skincare routine. Always eat healthy to give the skin the nutrients it needs to form and repair itself.
Take enough fruits and vegetables
Avoid sugary foods
Take lean protein sources such as fish, eggs, and legumes
Eating foods rich in whole grains is highly recommended
Take healthful fats, including nuts, avocado, and olive oil
Avoid alcohol
What to rub on your skin
Moisturizers
To keep your skin supple and bright, it is best to always moisturize daily—right after showering. To moisturize your skin, Kat Leverette, a licensed esthetician, ethnic skincare expert, and owner of Clinically Clear Skin Rehab Center, suggests using lotions and moisturizers that contain ceramides. Try these;
Sunscreen
Wearing sunscreen should always be part of your skincare routine especially if you live in the tropics. One of the biggest myths is that Black skin doesn't burn and that Black people don't need to wear sunscreen. This is not true, and everyone should use sunscreen.
Although Black people are less likely to get skin cancer from skin exposure, they can still develop this condition. This is because it is tough to notice. Sun exposure causes dark spots. The AAD recommends using sunscreens with a Sun Protective Factor (SPF) of at least 30. Here are some sunscreens you can try;
Night Cream
Night creams are essential to keep your face refreshed, revitalized, and moisturized all night long. You can use Epara Skincare Brightening Night Balm (which contains Almond Oil and other natural oils) as a night cream. For facial oils, Essentials by Temi Soothing Elixr Oil works best for Black skin.
Conclusion
Having a good skincare routine can help Black skin supple and bright. Adopting a healthy diet and a good skincare routine works wonders. It also essential to avoid harsh chemicals and creams which might cause body reactions. However, to prevent the formation of darker spots and skin cancer, dermatologists recommend that everyone should use sunblock with SPF of 30 or higher daily. What is your skincare routine and how well is it working for you? Share your thoughts in the comment box below.