Here Are The 15 Hottest African Fashion Bloggers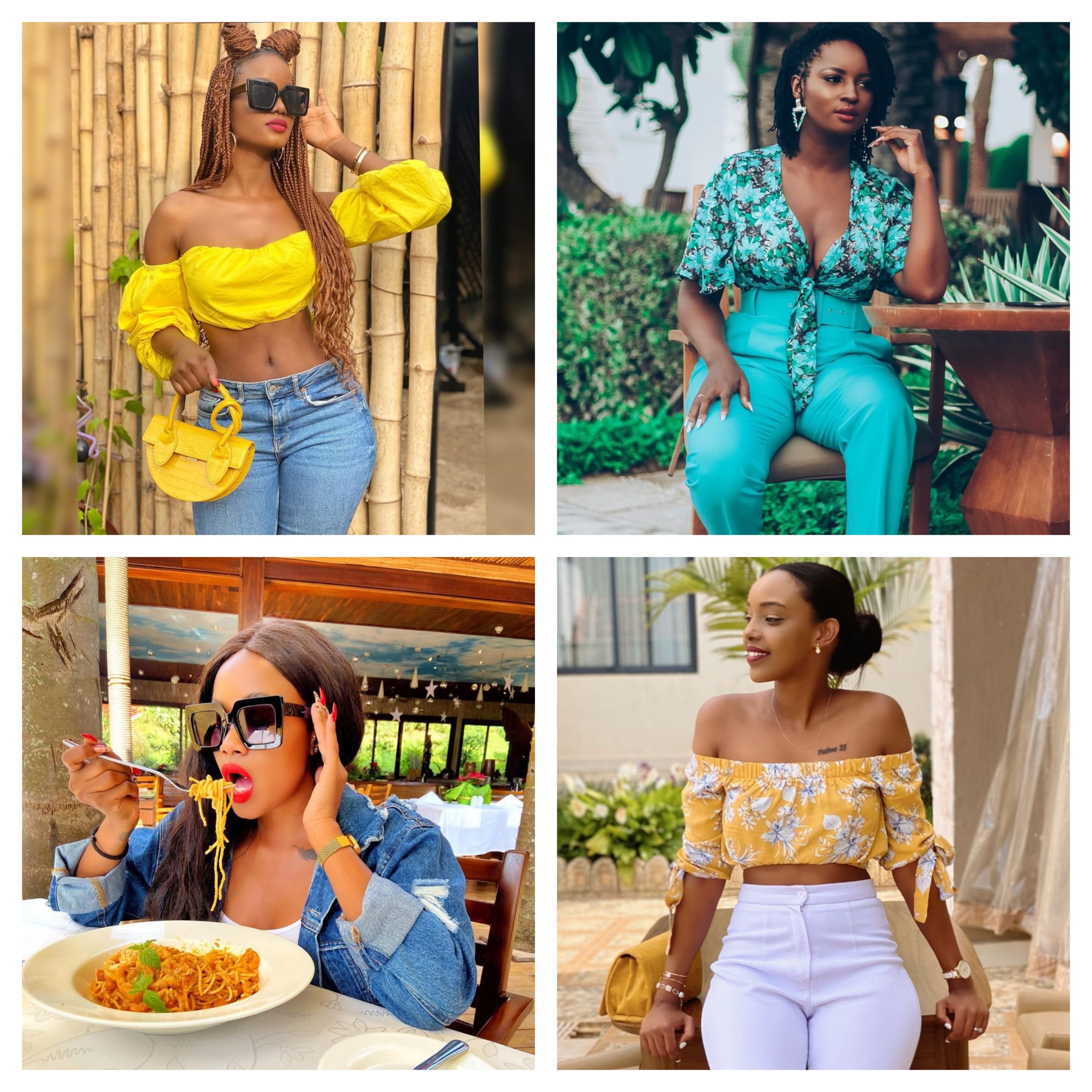 You may know about the stylish Kardashians but do you know that are many African fashion bloggers who are making waves internationally? This time, we will focus on the amazing talents in East Africa. These bloggers are beautiful, bold, and reach for the skies. Some of them are locked in controversy but still manage to remain the darlings of their adoring fans. For others, their media presence goes beyond just style but also for business. Below are the top 15 of our favorite East African fashion bloggers. 
15. Milly Lubega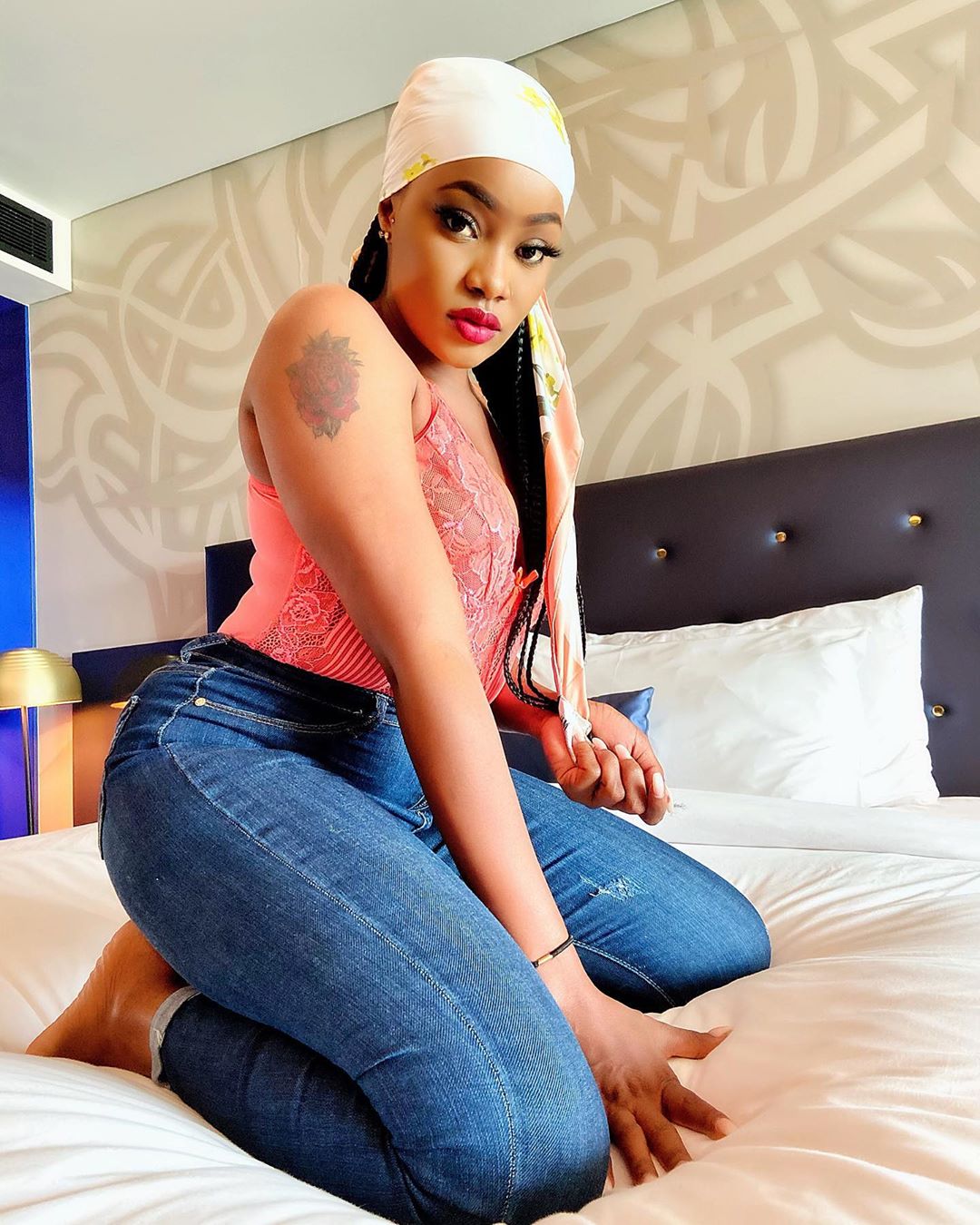 The Ugandan beauty has been in the public scene for over 4 years now. Currently, she commands over 87k followers on Instagram. Her lifestyle is the envy of many who regard her as an ultimate fashion influencer. She flaunts expensive outfits with reckless abandon. Lubega is a controversial public figure and her Instagram feed is not meant for the faint-hearted. She literally doesn't care about what her perceived haters think about her.
Her style comes across as modern, sexy, and mature. Lubega's designer handbags, shades, shoes, and opulent living are aspirational. The fact that she is astute makes her even more admirable. Here are some of her best pics:
14. Sheria Ngowi (Tanzania)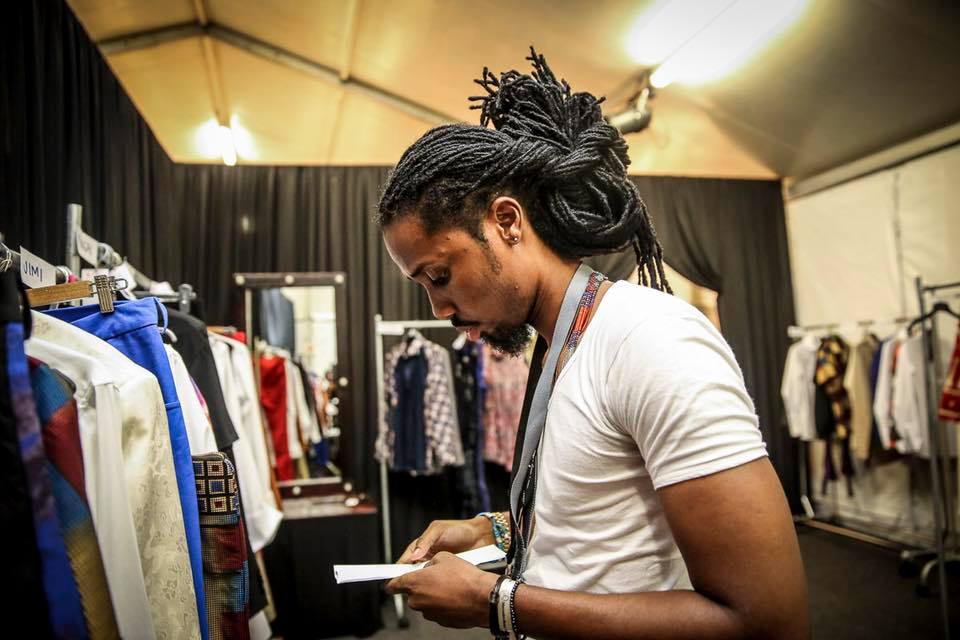 He is arguably one of the most iconic fashion influencers, designers, and entrepreneurs in East Africa. Having started off as a 'family stylist' when he was younger, he has truly come a long way.
Sheria Ngowi originally started his clothing brand as  Sheria Na Mavazi (which stands for Dressing Principles. Since 2009, Sheria has been a go-to fashion creative; his work has garnered a lot of awards and recognition. Some of them are 2012 Best Menswear Designer of the Year – East & Central Africa (Swahili Fashion Week) and 2012 Best Fashion Blog of the Year – East & Central Africa (Swahili Fashion Week).
ALSO READ: 23 Times Berla Mundi's Afronista Style Got Our Thumbs Up
The self-proclaimed number 1 in African menswear has a feed showcasing his best of fashion weeks dairy.
Here are some of his best photos:
13. Natalie Tewa (Kenya)
The lifestyle and travel content creator has an enviable fashion sense. She has invested a lot of time in her image, and without effort, she is one of the most stylish East African influencers. The beauty recently graced the cover of True Love Magazine and was named among the 100 Most Influential Kenyans in 2020 by Avance Media.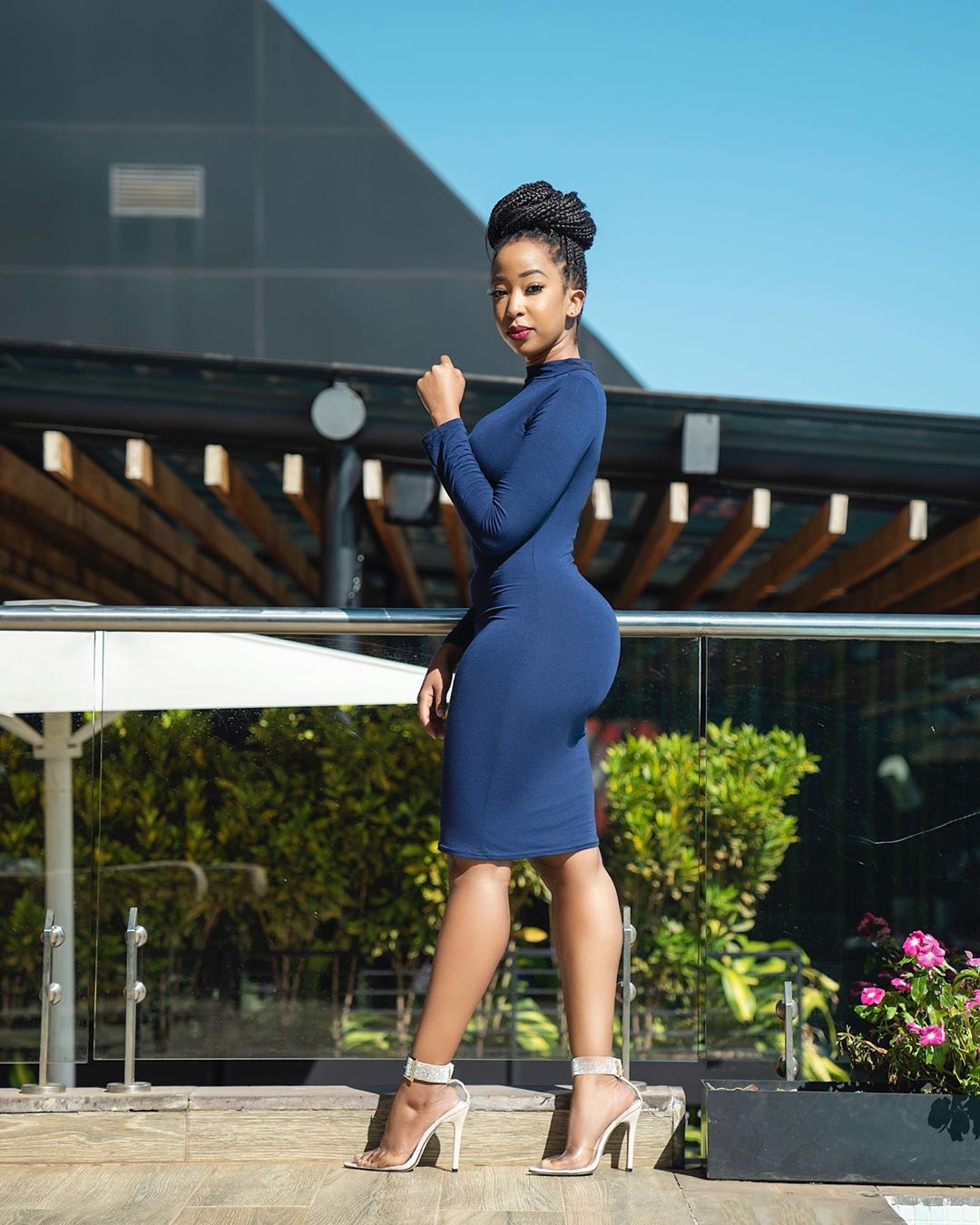 Natalie feeds her eager fans with regular beauty vlogs, and her travel videos show her stylish side without her even having to mention it. She is a regular supporter of African made designs. The content creator is keen on the quality of her content, and she always does whatever it takes to get the best of her work.
She is also a natural hair enthusiast, with regular tutorials of her hair care regimen appearing on her YouTube channel. She is definitely one of the fast-rising influencers in Africa.
We've collected her best pics for you. Enjoy!
12. Vanessa Raïssa Uwase (Rwanda)
She was the 1st runner up in Miss Rwanda back in 2015.  She describes herself as a humanitarian.  Her style is funky and urban, and she mixes it with occasional African print.
Her 149k Instagram followers get treated to her adorable photos, often showing her all dressed up.  In 2018, she auditioned for the first ever version of Big Brother Africa in East Africa. Vanessa was shortlisted alongside fellow Rwandese stars, Sandra Teta and Phil Peter for the show dubbed Godfather East Africa.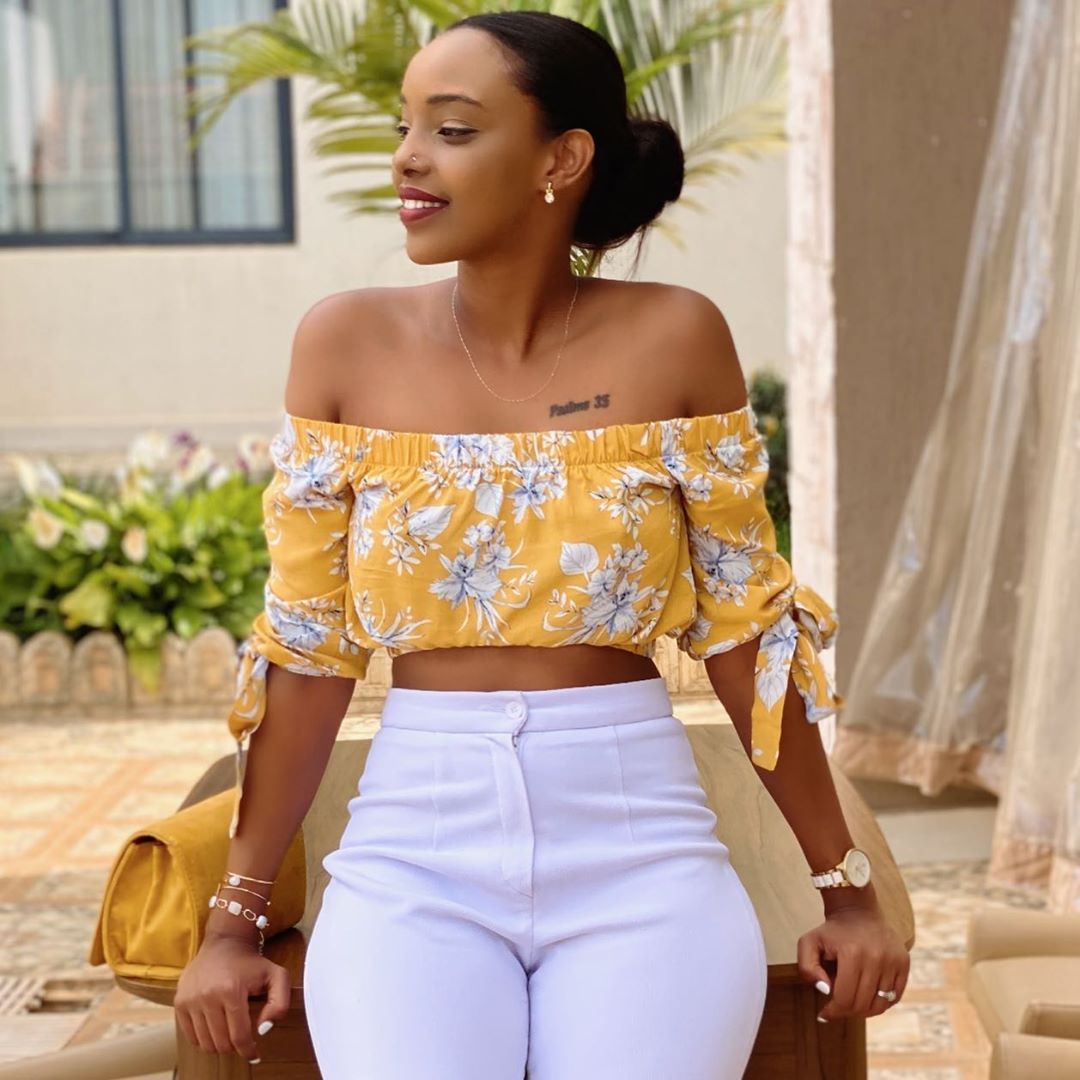 The 28-year-old public figure previously worked with RwandAir as a flight attendant, right after finishing high school in 2013. Ever since leaving the beauty pageantry world, having done humanitarian work in girl-child education, teenage pregnancies and clean water campaigns, she has rebranded. She now identifies as a socialite and fashion icon.
The tall, gorgeous former model is currently dating a mining mogul by the name Putin Kabalu. They both showcase couple goals when they post cute photos of each other, in each other's arms and on date nights.
We definitely adore her style, which she once described as "elegant".  In a man, she is a sucker for "watches and shoes, though shoes grab my attention most. They bring out a guy's personality."
Here are some of her best photos:
11. Mwaj Ahmed (UG)
The sexy, fashionable influencer, formally born as Ahmed Mwajuma Naziwa is the founder of the newly introduced Mwajz Store, which houses the Jmwa collection. She is a regular headline maker in Uganda, with many tabloids focusing on her stunning beauty and fancy sense of style.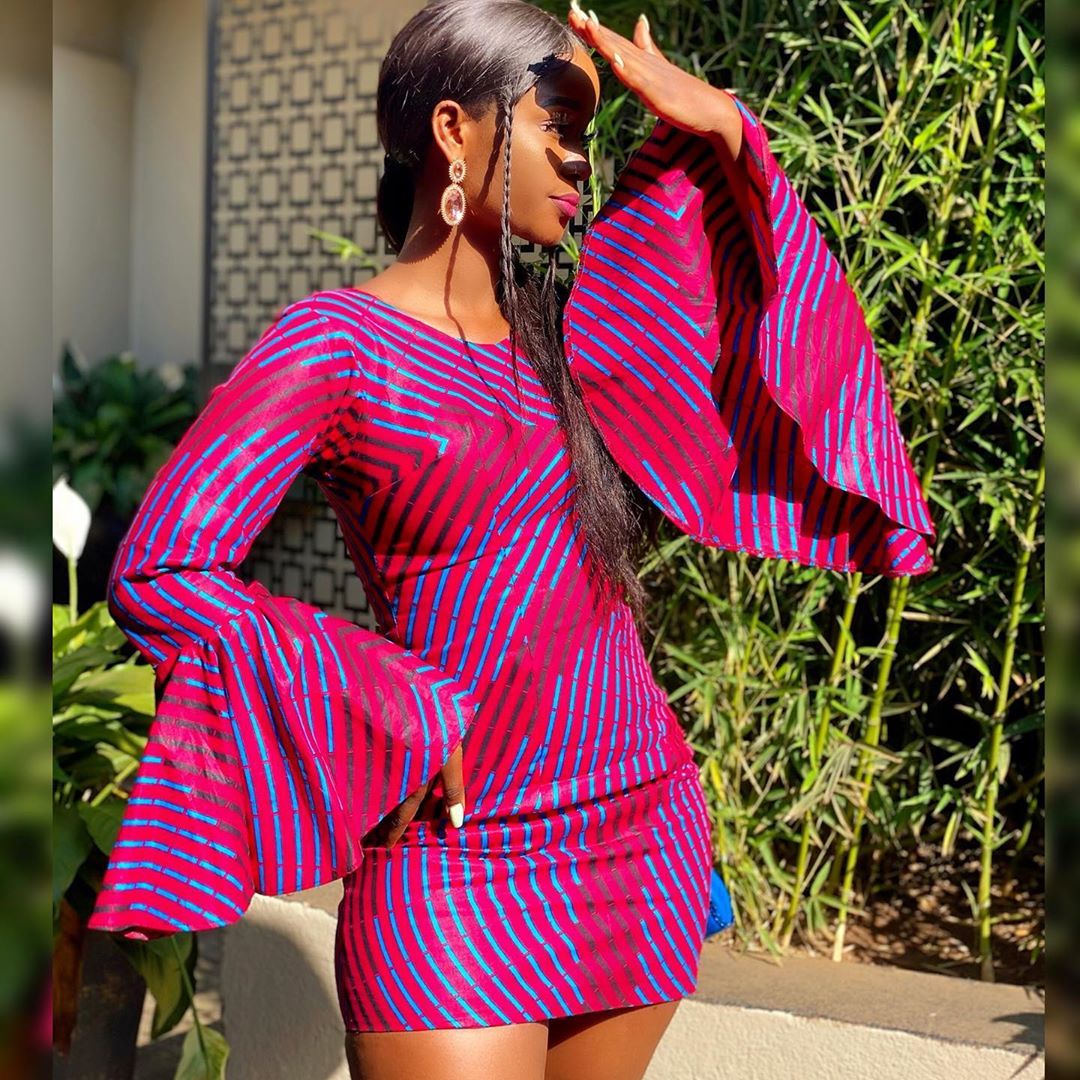 According to MTN Pulse, the fashionista is well traveled, having gone to places like Dubai, Nigeria, Thailand, Seychelles and other places. Ahmed and her friends have a code name, Traveling Girlfriends.
Her unrivalled style and beauty saw her win big at the 2019  Abryanz Style and Fashion Awards. She was crowned Female Fashionista of the Year. She truly deserves all that. As a businesswoman, a fashion influencer, and a cultural shaper, we adore her.
Here's a collection of her best looks:
10. Fatumah Asha (Uganda)
She is the Creative Director of the Traveling Girlfriends collective, which her friend Mwaj Ahmed is part of. Asha is also a successful businesswoman, as she is the founder of Tesi Fashion School, which she founded in 2018.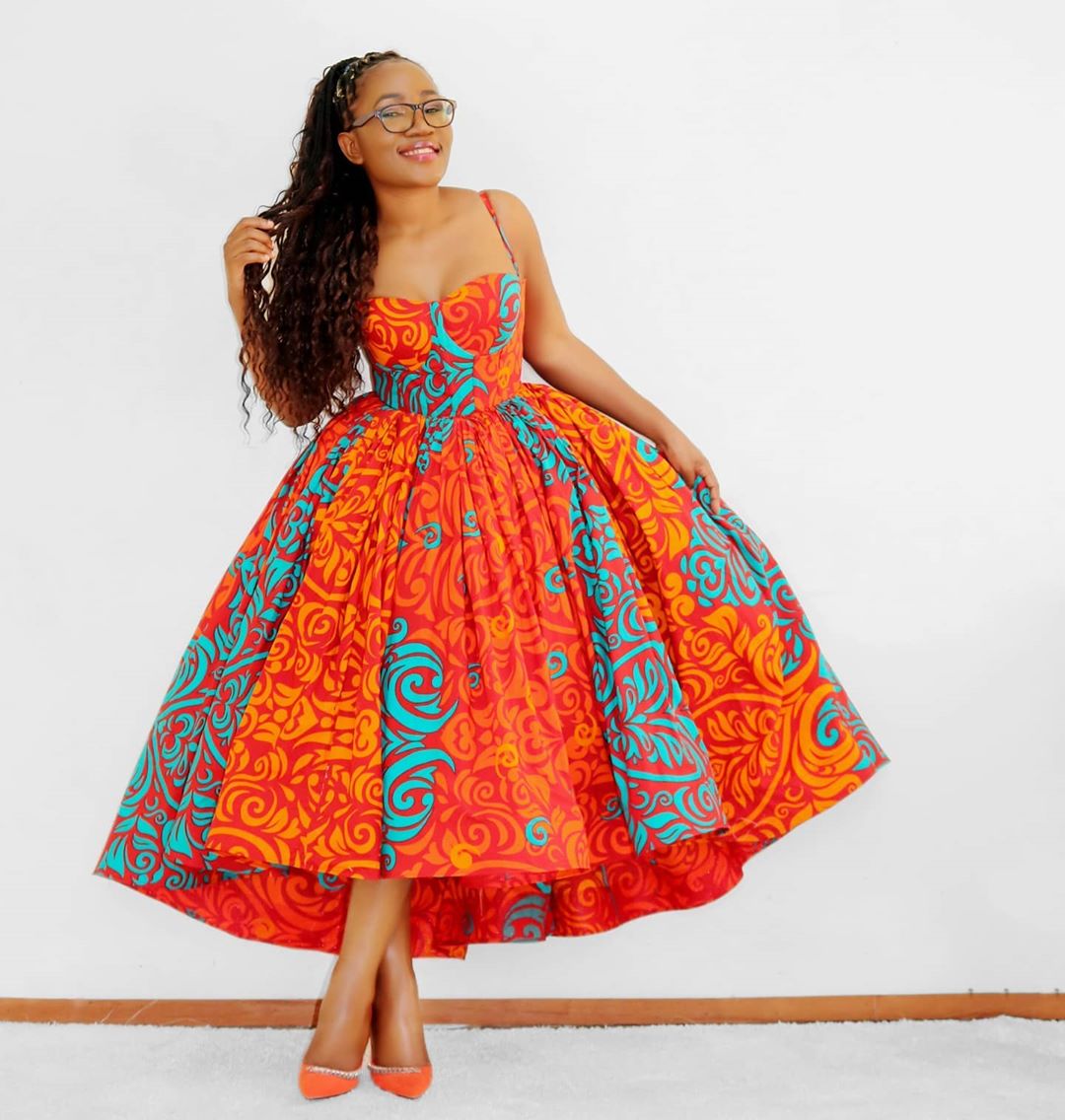 Apart from that, she owns a fashion brand under her name. Her Instagram feed is pure bliss as she is an angelic, fashionable beauty. She is always rocking her own designs and her fans never get enough of each photo. Asha commands a growing following, currently at over 100k followers.
Asha boasts several awards, which proves people love her and credit her hard work. In 2017 and 2018, she was named Designer of the Year at the Pearl of Africa Fashion Awards. She won the same award at the Abryanz Style and Fashion Awards in 2019.
We can't help but marvel at her beauty, wit, and influence. Here are some of her best photos:
9. Swank John (Tanzanian)
Popularly known as Swank John, he is a Software Engineering graduate and Head Fashion Designer at his brand PSJ. He has a super impressive resume under his name.
In 2014, John, through his brand, became the first Tanzanian to dress Goldman Sachs officials at the New York Fashion Week. In the same year, he graced Bold Magazine. The previous year, he had won big at the Swahili Fashion Week.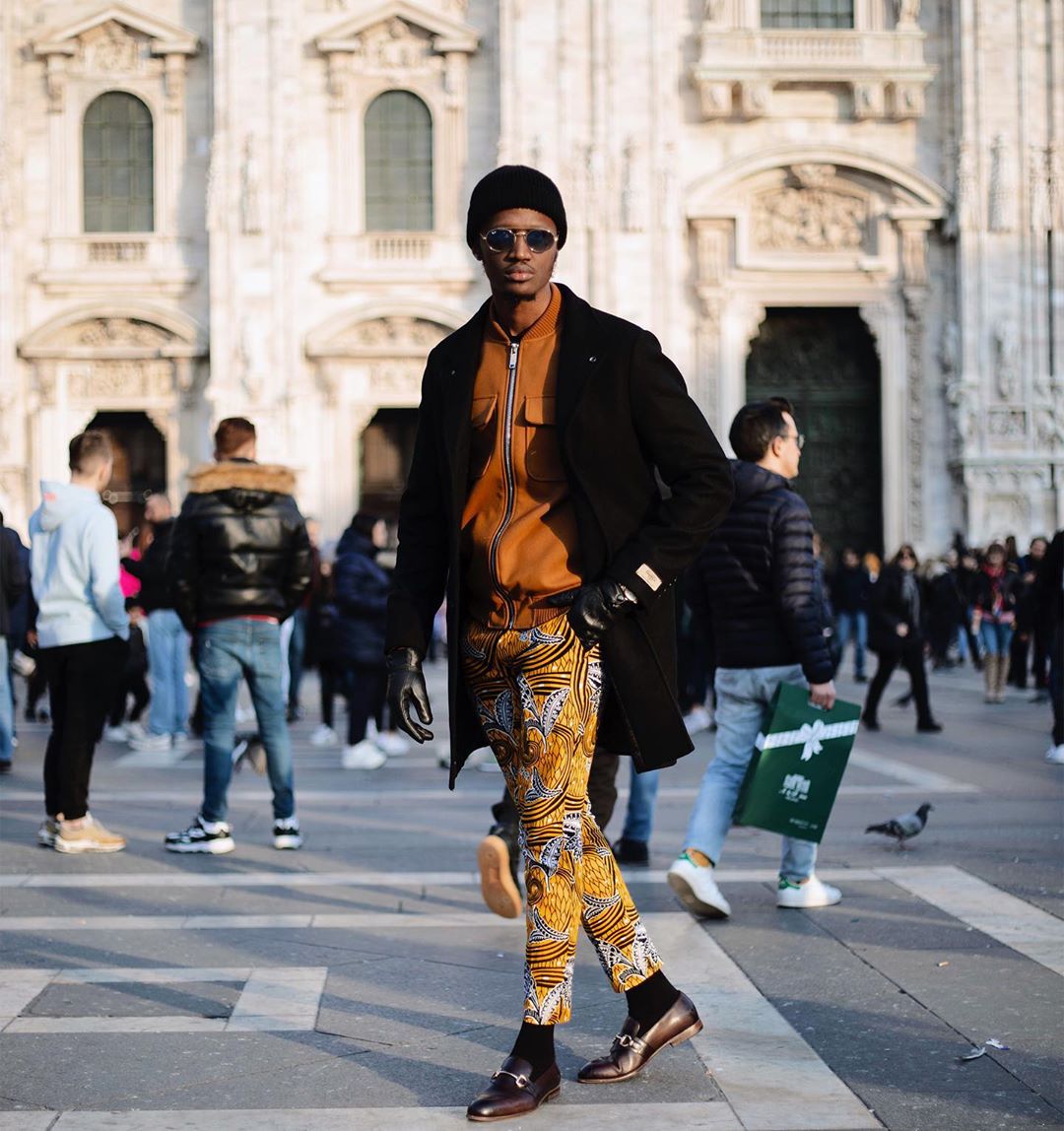 His Instagram feed shows that he is not only a dapper but also a visionary. For example, he was among the only few who were invited to Milan, Italy, to attend the World's biggest Textile exhibition called Milano Unica. He was rocking African prints from his brand.
His photos are neatly edited and he never shies away from being experimental. For example, for his June 2020 tour to the Louvre Museum in Paris, he rocked African custom print pants with a white turtle neck sweater.
To get a gist of what we're talking about, check out our favorite picks from his best style:
8. Nella Neth (Burundi)
The gorgeous model is currently based in Sweden. A mother of one, she is a truly fashionable public figure. Neth also identifies as a comedian and performer. She regularly produces content for her fans over 100k fans. Her style is modern, classy, and sexy.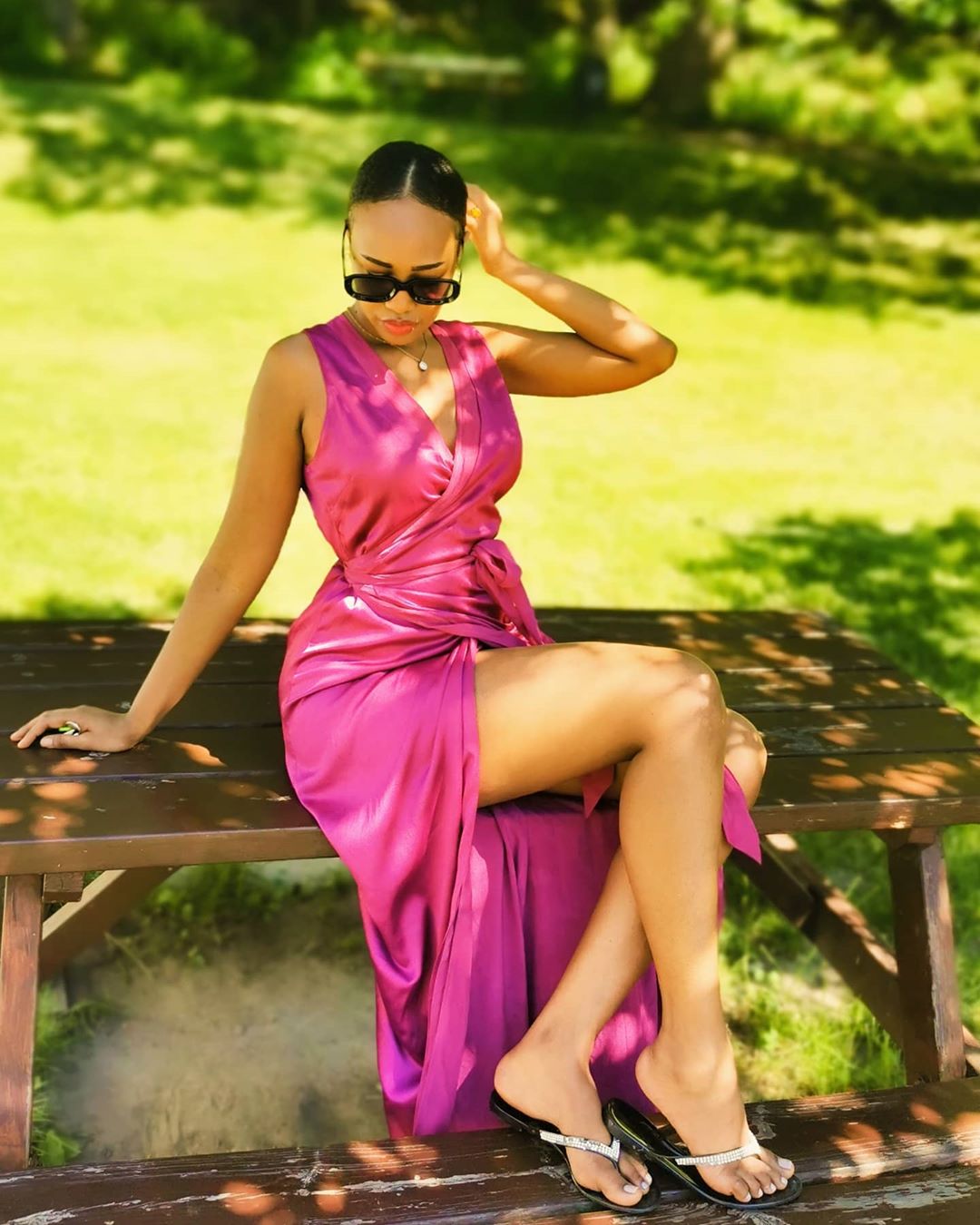 Neth has previously said that she values her followers a lot. The creative, in a previous interview, said that "my biggest pride and achievement is the fact that I have established a connection with my followers. There is nothing better than having someone you don't know, they don't know you, they don't want anything from you but an ear to listen and an open heart. I speak a lot privately with my followers and they share a lot about themselves with me. That kind of trust is priceless. People sometimes just need someone they can relate to."
Her Instagram is always beaming with her dance videos, her rocking stylish outfits, and adorable photos of her son. The Burundian star has followers from all over East Africa and has been rated as the top influencer from the country. 
She has previously collaborated with top brands in Sweden and from her own country. She is also the founder of Burundian Pearls, an online magazine promoting career, lifestyle, and fitness.
You call follow her on Instagram @nellaneth. Here are some of her best photos:
7. Happiness Magese (Tanzania)
Millen Happiness Magese is a fashion model and fashion influencer signed to Ford Models New York. The Tanzanian beauty is a force to reckon with in the global fashion scene. Magese is a former Miss Tanzania. Her personal Instagram feed is basically a gold mine of style tips to steal from.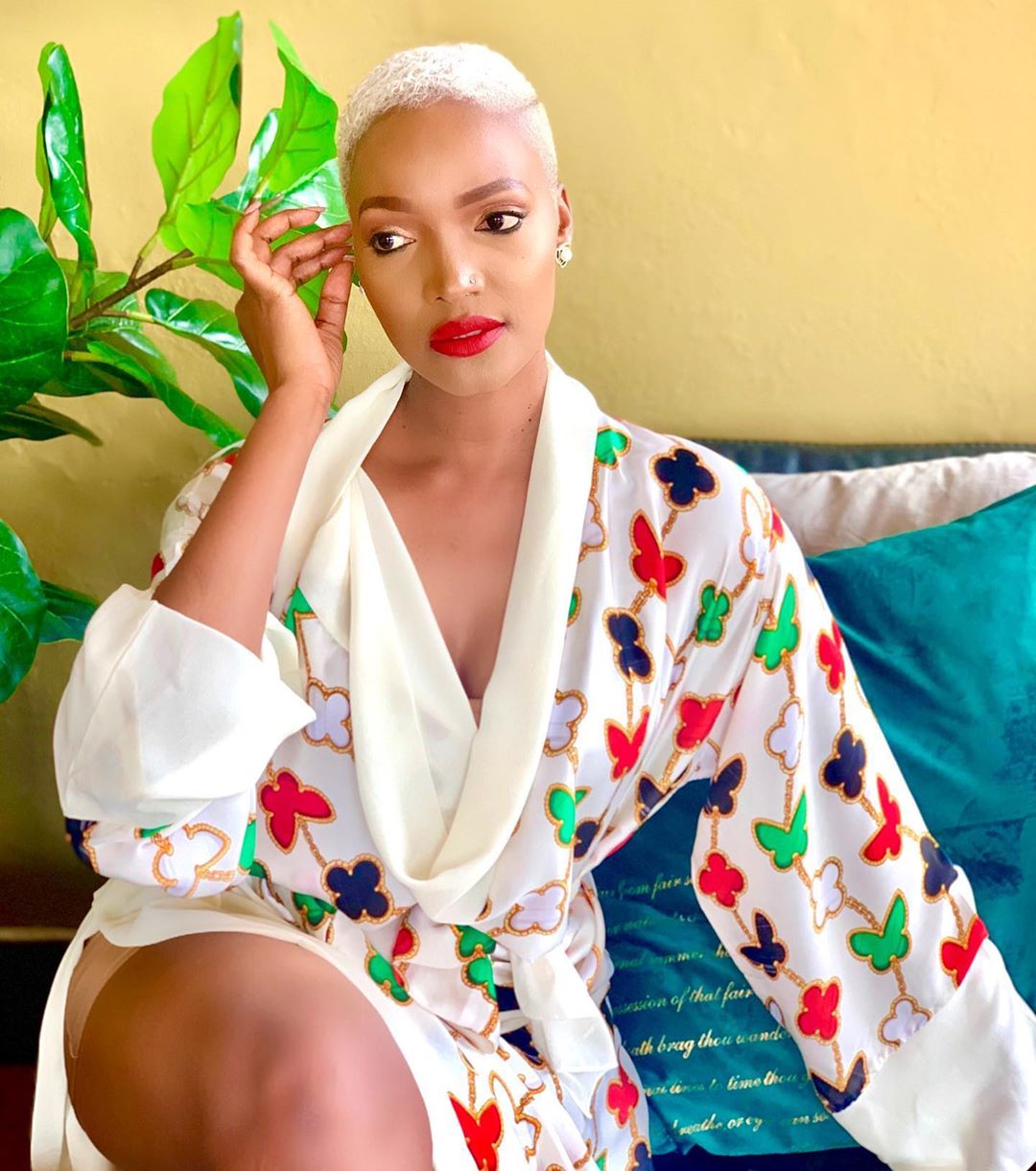 She is also a mom, with her son occasionally gracing her Instagram feed. Magese has a foundation under her name, which empowers women and girls through education and reproductive health. Her major focus is Endometriosis since she is a survivor herself. She underwent 13 surgeries, all along with enduring pain. She has reached millions via outreach, built a school, educated over 500 children and benefitted over 11,000 girls.
ALSO READ: I Don't Know If You Can Take These 19 Pictures Of African Fashion Bloggers Looking Flawless This Week
Her fashion sense is mature, classy and chill. Magese has also endorsed some beauty and wellness brands, as seen on her Instagram feed. When not long floral dresses, she is in a cute swimsuit. What an eclectic style
We've collected some of her best looks for you. Enjoy.
6. Kate Bashabe (Rwanda)
The 29-year-old is known for her fashion line Kabash Fashion House. Born as Catherine Bashabe, the beauty has a long history in the limelight, having gotten her breakthrough as the Miss MTN beauty pageant winner back in 2010. She was made an ambassador for the brand in the same year.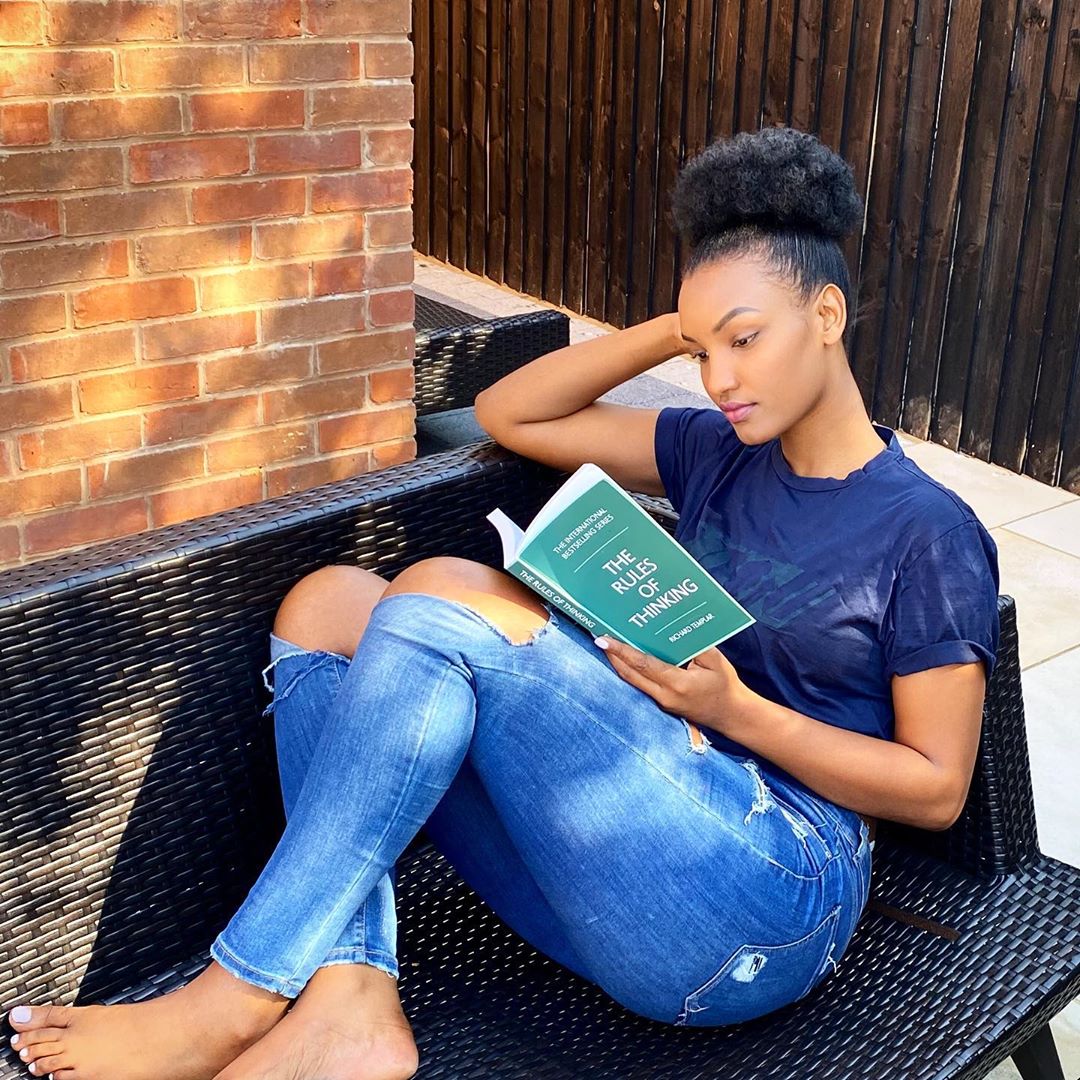 After that, she had a few stints in business, including starting a car, clothes and home supplies Importation company. In 2016, Kate was worked with the Rwandese government to promote her fashion brand abroad in a bid to grow the business.
Her Instagram page is basically goals for many. Her over 450k followers get a sneak peek into her life of luxury, travel and classy fashion. Kate has travelled to many countries, including Germany, Belgium, France, UK and the United States. Her boutique business dresses celebrities all over Africa.
Here are some of her best Instagram photos:
5. Joy Kendi (Kenya)
"4 Easy Steps To Soft Skin"…"My Interior Design Tricks To Transform Your Home"…those are some of the pieces of content that welcome you when you land on Joy Kendi's website. The style blogger has evolved over the years to become a household name in the Kenyan scene across fashion, food, décor and travel. There are no complete top fashion bloggers in Kenya list without her.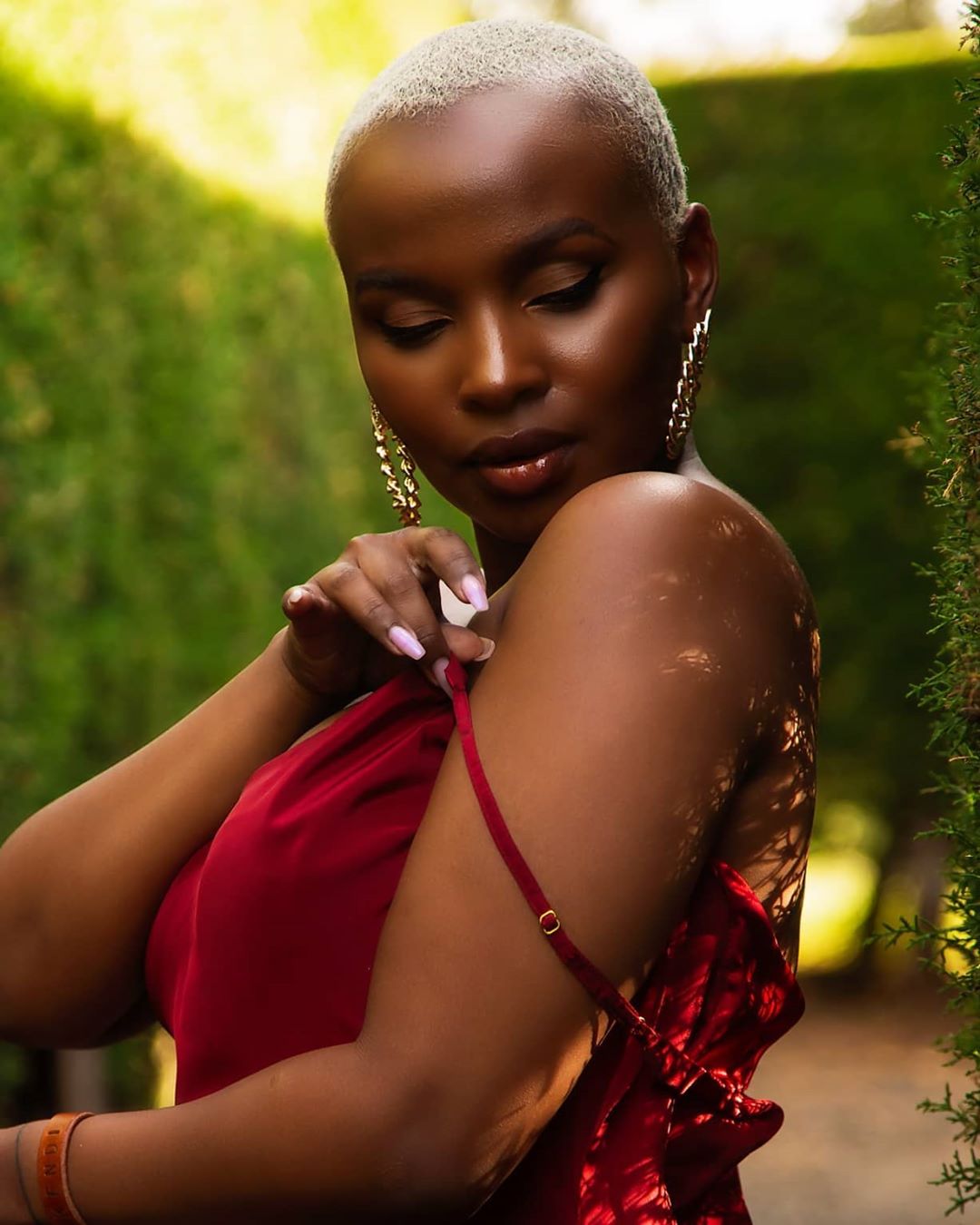 When she is not showcasing a chicken pot pie recipe, she is by the beach, baking in the sunny weather. The creative only got to commercialize her passion in 2016, after 7 years of consistent hard work.
She has since worked with luxury makeup, fashion and travel brands over time. From Google to Maybelline, to collaborating with photographers in South Africa, she is a true definition of having a global perspective.
Joy has also graced magazines, including Harper's Bazaar and True Love. She is also the queen of taking her own pics, even though she outsources editing.
Here are some of her best shots:
4. Jacqueline Terry (Tanzania)
Terry is not just a fashion icon, but also a businesswoman. She is the founder of a Digital Content Creation hub, Sakrii Studios and Ahmena, an online lifestyle platform. Before that, her signature fashion blog was Lehaute Style.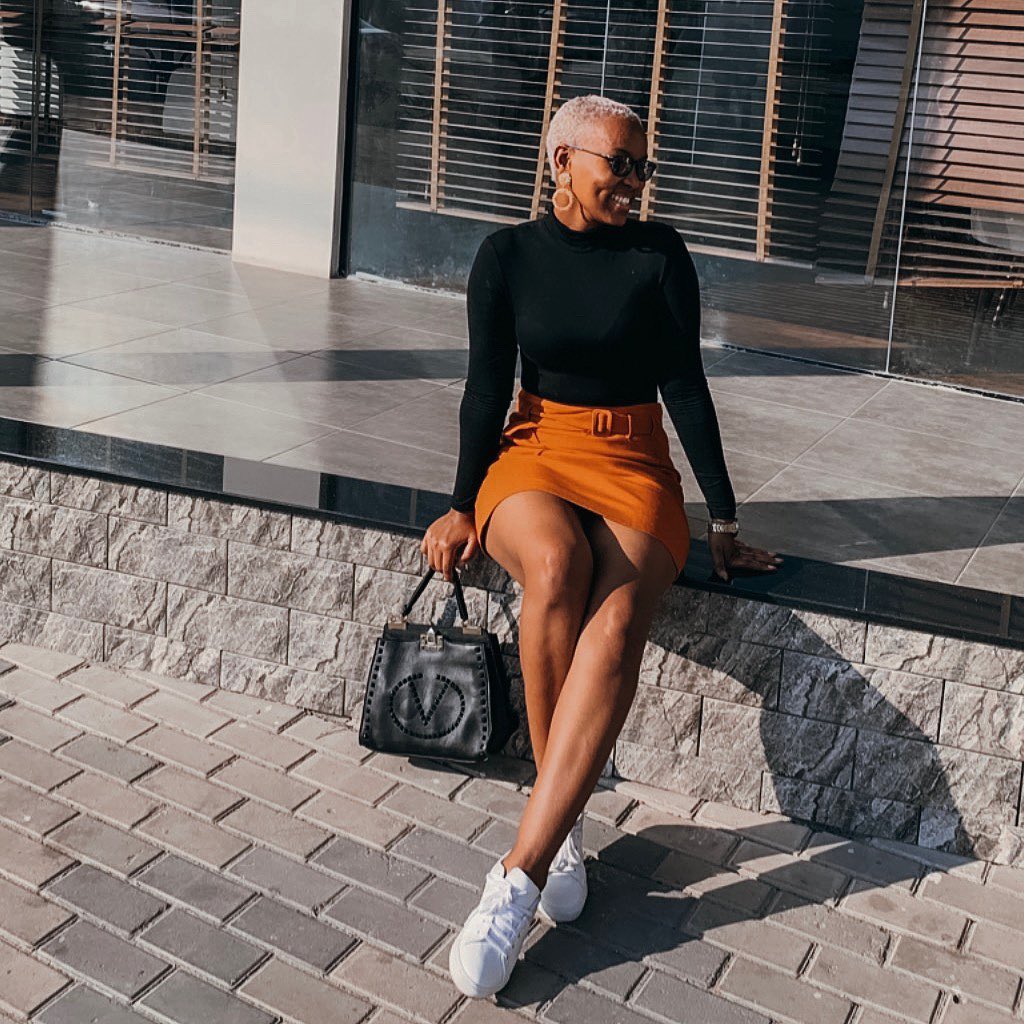 She now primarily shares her stylish looks via Instagram, while doubling as a founder of two digital businesses. The curvy queen's IG feed features her dog, poolside drink and lunch sessions, tours across the beautiful Tanzanian landscape, brand partnerships, and rare but cute selfies.
We've collected some of her best Safari, airport, and hotel room pics for you to savour.
Here are some of the best photos:
3. Silvia Njoki (Kenya)
She is one of Kenya's fashion blogging pioneers. Her loyal following has seen her grow to the international level over the years. Reputable publications like Essence adore her, frequently covering her.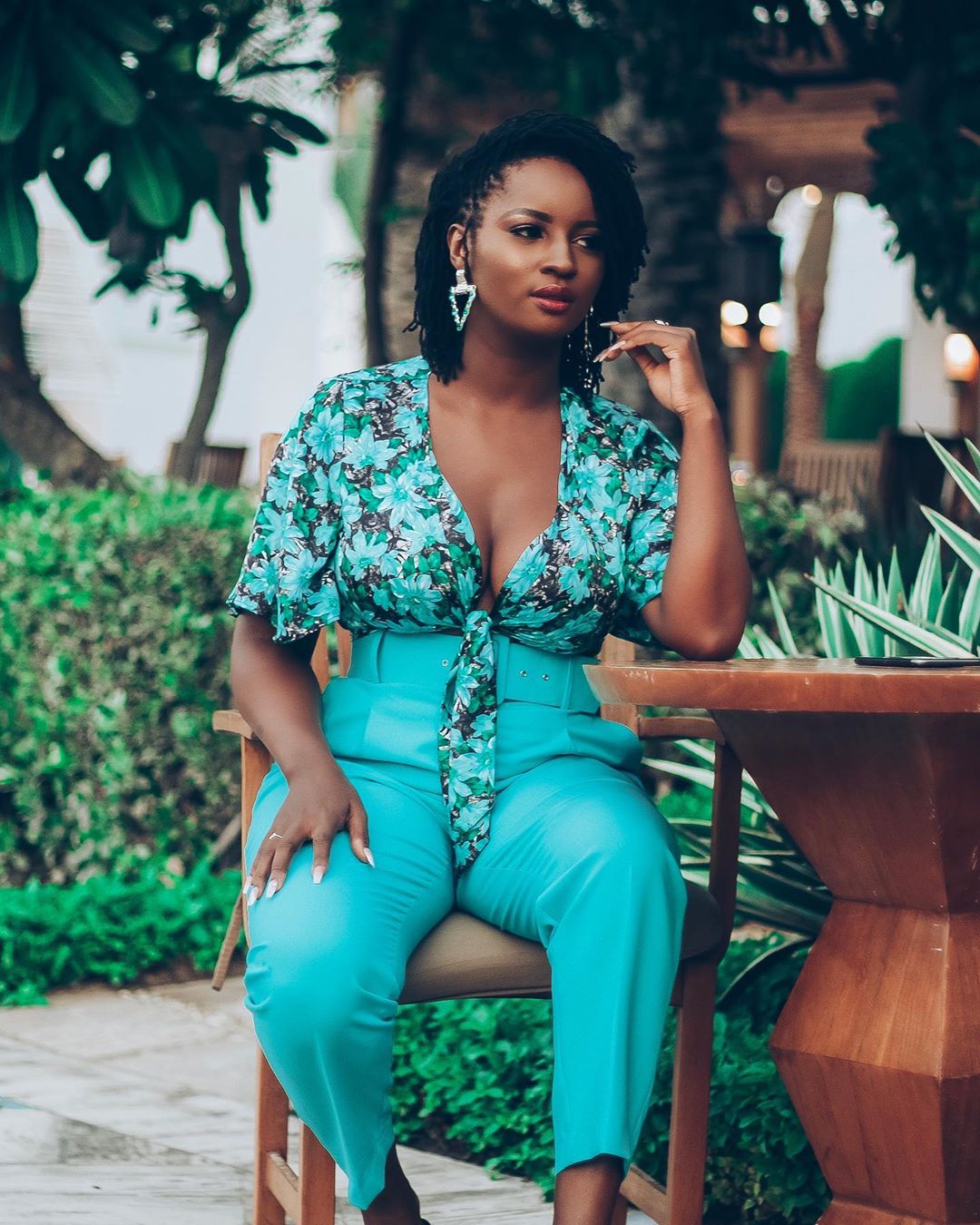 Her blog started off in 2013 as a platform for sharing DIY styling tips for her then-infant daughter, who was born the same year. She then switched to full-time fashion writing, documenting her personal style journey.
ALSO READ: 21 Times Nomzamo Mbatha Delighted Fans with Her Afronista Style
Close to a decade later, she now covers a wide variety of topics, including beauty and travel. Silvia has won several accolades and awards. In 2015, her blog was awarded Kenyan Blog of the Year award by BAKE. The same year, she got international recognition for Nickelodeon when she was nominated for the Favourite African Blogger award.
In 2016, she was awarded the Best Blogger award in the Abryanz Fashion and Style Awards in Uganda. The next year, she won the Fashion Writer of the year – Africa award at the same awards.
Here are some of her best photos:
2. Zahra Naizi (Rwanda)
The Rwandese-Kenyan is a big supporter of #MadeInRwanda fashion. She is a filmmaking student at the Africa Digital Media Institute in Nairobi, Kenya.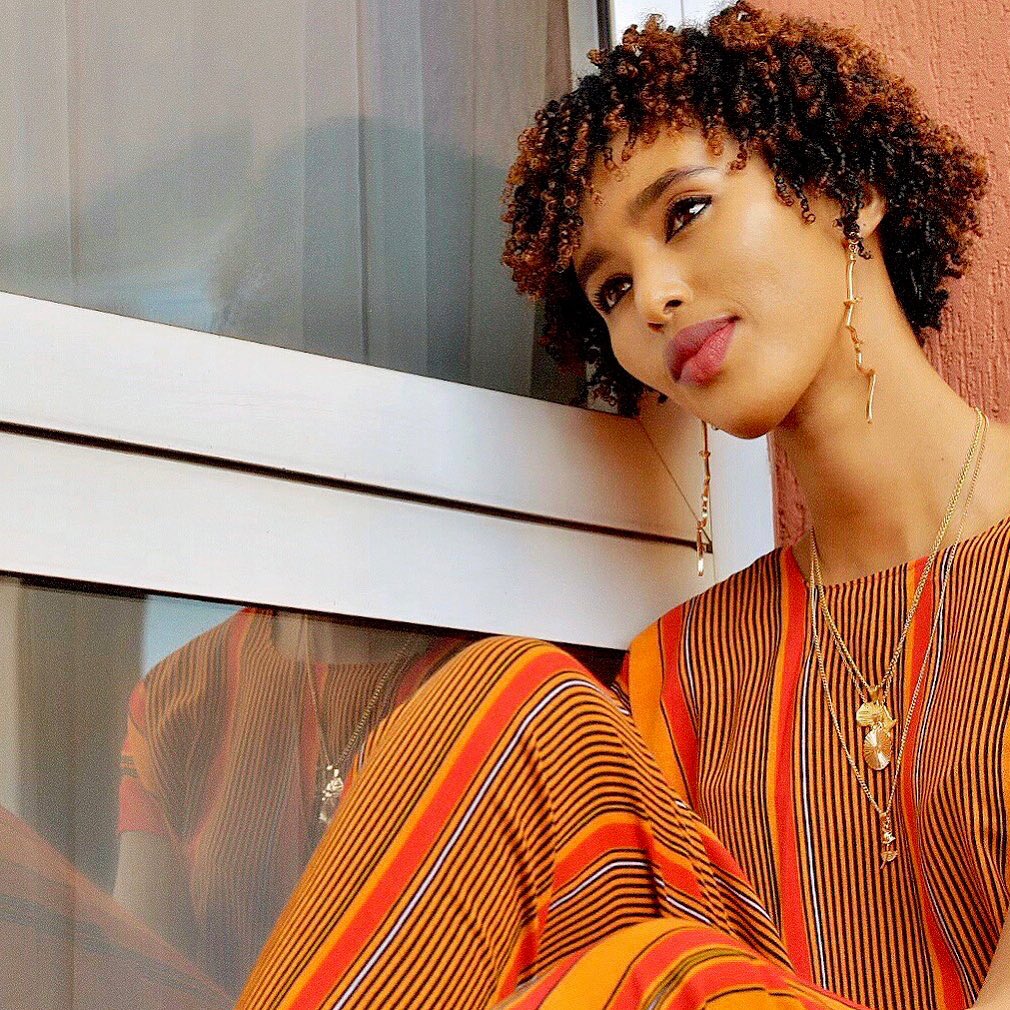 Her Instagram feed is just full of colourful visuals. When she is not in Tanzania on a travel sprint, she is in Kigali taking a stroll, taking colourful photos by a market stall. Zahra's feed is full of positive vibe – only inspirational and aspirational posts that grace her fans' day after day.
Her fashion style is unique in a million ways. She infuses a modern twist to it, while still paying homage to her native country. A turban is her go-to accessory. She also throws in a chocker with Rwandan flag colours occasionally. Zahra is a sneakers fan, often going for simplistic ones. Her petite frame goes with virtually any outfit. Some may confuse her for an Ethiopian because of her looks; she is a beauty, a gem.
Check her out:
1. Nancie Mwai (Kenya)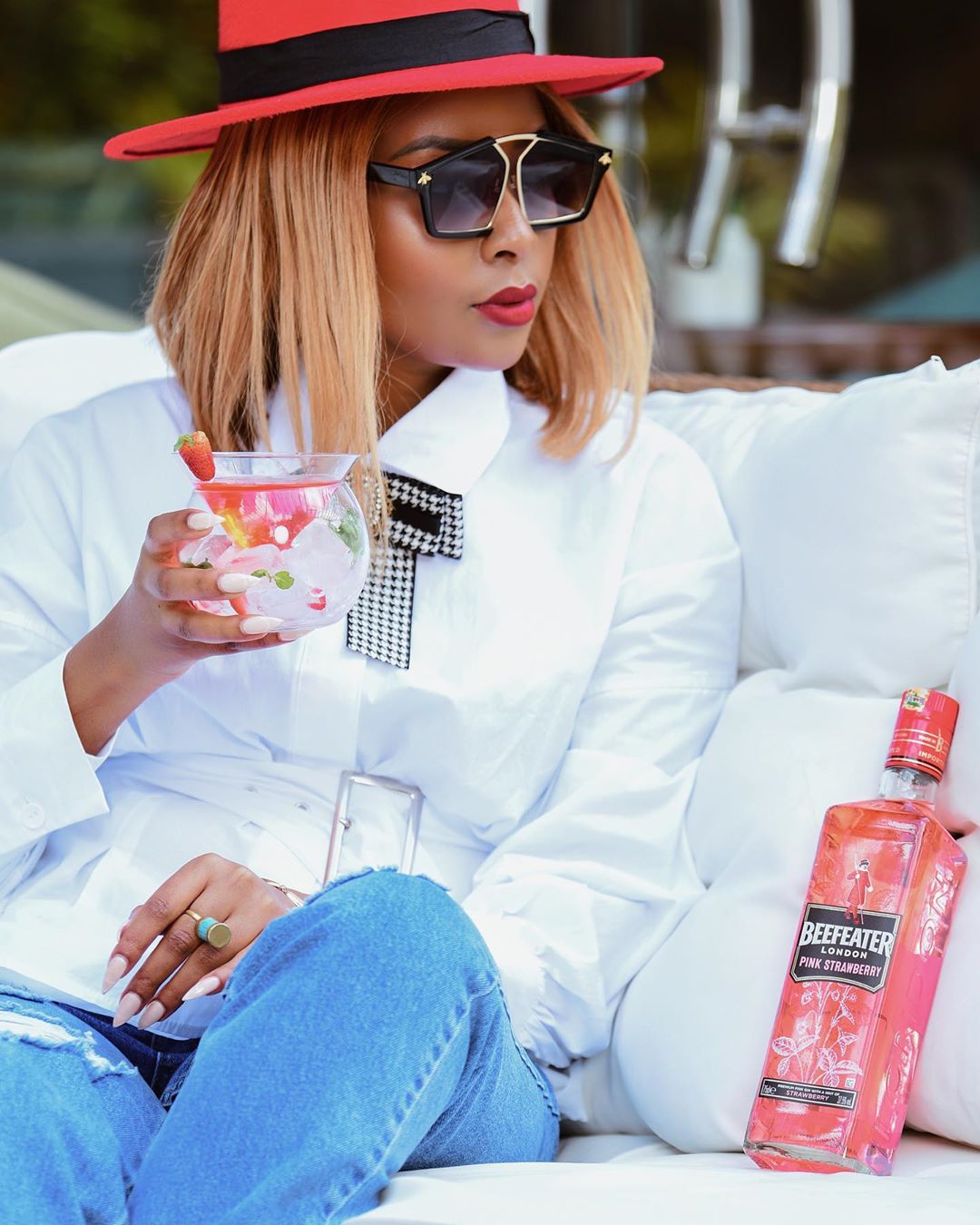 She is a mum, style and fashion blogger as well as occasional influencer. Her Instagram feed is basically goals for many. When she is not introducing her fans to a total bedroom makeover or a fashion haul, she is documenting her brand collaborations, travel diaries and staycations.
Currently, Nancie has 127k followers on Instagram and has been working with countless lifestyle brands in Kenya and across East Africa. Nancie is also a mother, although she prefers keeping her family life off social media. In a 2017 interview with Kiss 100 FM, Nancie she revealed why that is the case.
Check this out: Africa 24K Gold-Plated Afronista Statement Earrings
"This is my job and I chose this life, I do enjoy it however my family did not choose this," the ever bubbly Nancie said. She is also a Vlogger; her YouTube channel was registered back in November 2010 and currently boasts 43k subscribers and over 840k views.
One of her latest ventures is opening her own fashion store, New Level which is a retail outlet for women.
Here are some of her best photos:
With the interesting list done, who do you think is the best? Leave your comment below!