30 African Vibes Holiday Décor Ideas For Christmas Shoppers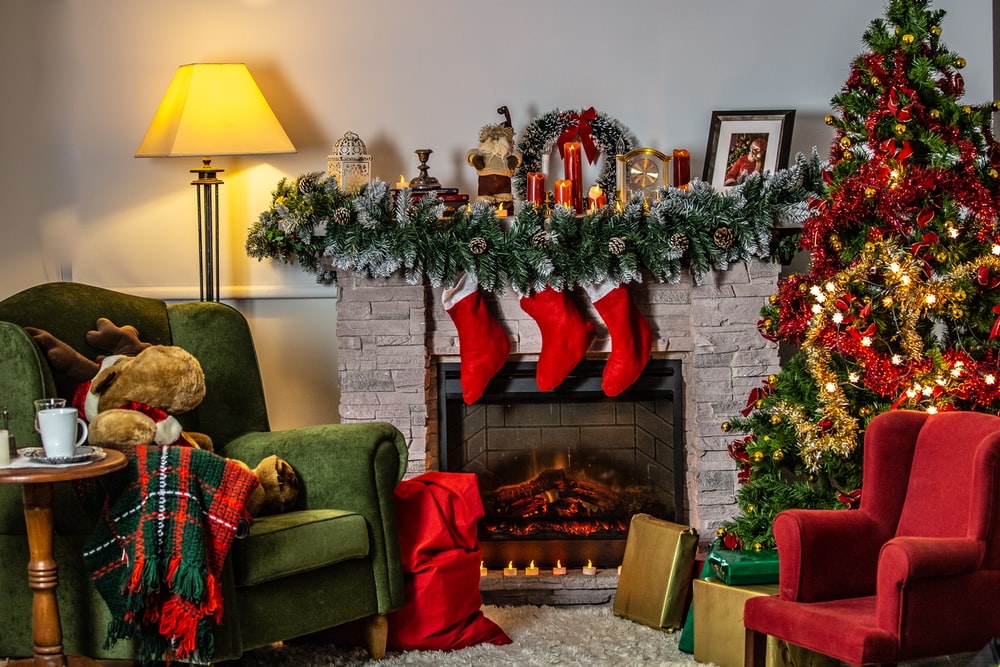 To many—including all of us at African Vibes—Christmas is the most wonderful time of the year. The sharing and caring in this period embodies what humanity should be. However, what tells you that the Christmas holidays are around the corner is the Christmas décor.
From the Christmas tree to the flashing lights, holiday décor is a sight of hope. Ironically, they get little or no accolades. In the past, pines are chopped down from the base of their stem and used as Christmas trees.
However, that has changed. Although some people still make use of live trees, others prefer rubber trees because they are cheaper to maintain. Over the years, there has been a massive expansion in the list of available Christmas decorations.
Likewise, the materials used for making them have expanded too. From the use of rubber and plastics, there are now holiday decorations that are made from wood carvings, metal sculptures, and so on.
For everyone trying to shop for holiday décor to bring out the spirit of the season, we have put together a list that would make your search easier. This list of holiday décor was carefully curated such that every décor item included here is symbolic. Without further chitchat, let's dive in.
#1. Santa Head Ornament (Get it Here)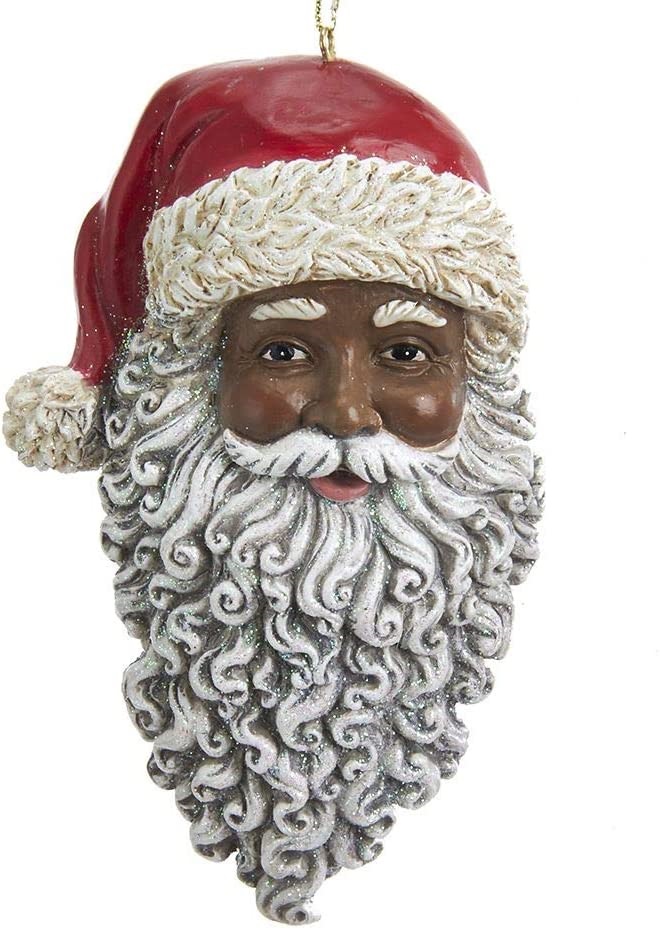 Santa needs no introduction, but a Black Santa is definitely going to get everyone thinking. This should make a good décor for your Christmas tree.
ALSO READ: 13 Black Friday Christmas Gift Ideas For African Moms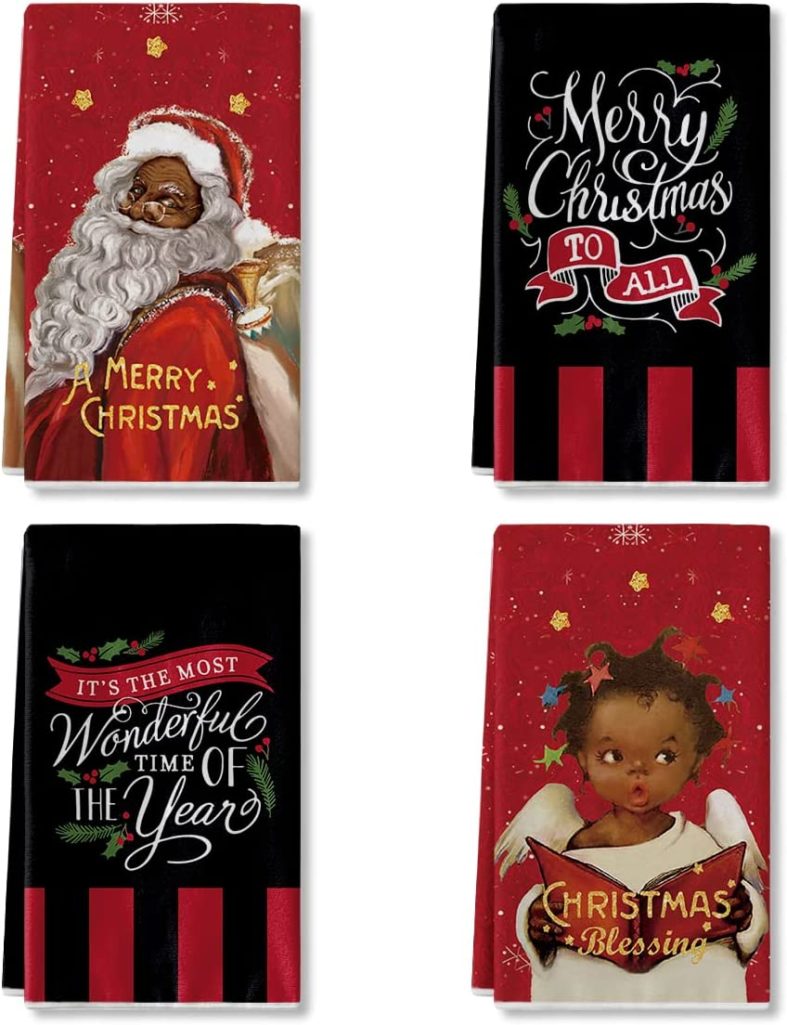 Kitchens are mostly neglected during home decoration for Christmas. Ironically, that is where most of the goodies shared during the holidays come from. This Christmas towel should bring the holiday spirit right into your kitchen.
#3. Christmas Nutcracker (Get it Here)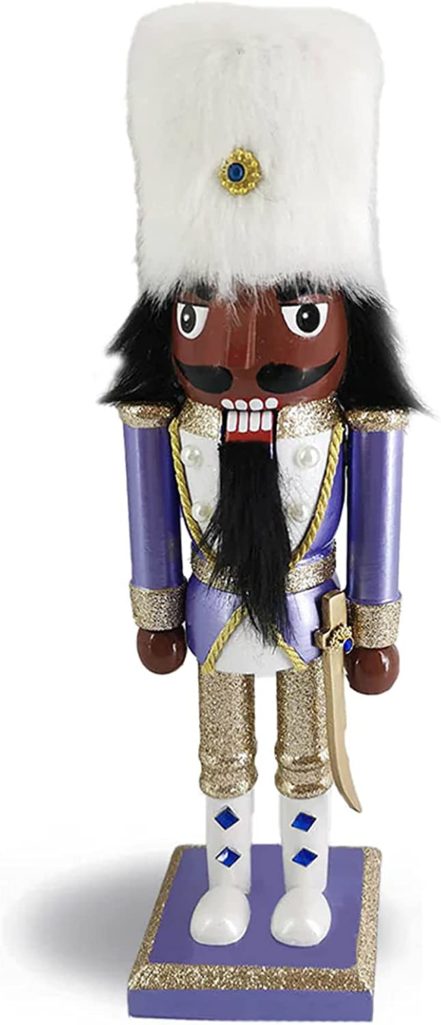 There is no better Christmas décor for your sitting room than this African American nutcracker with a white fur hat. Your kids will find this 10-inch figure amazing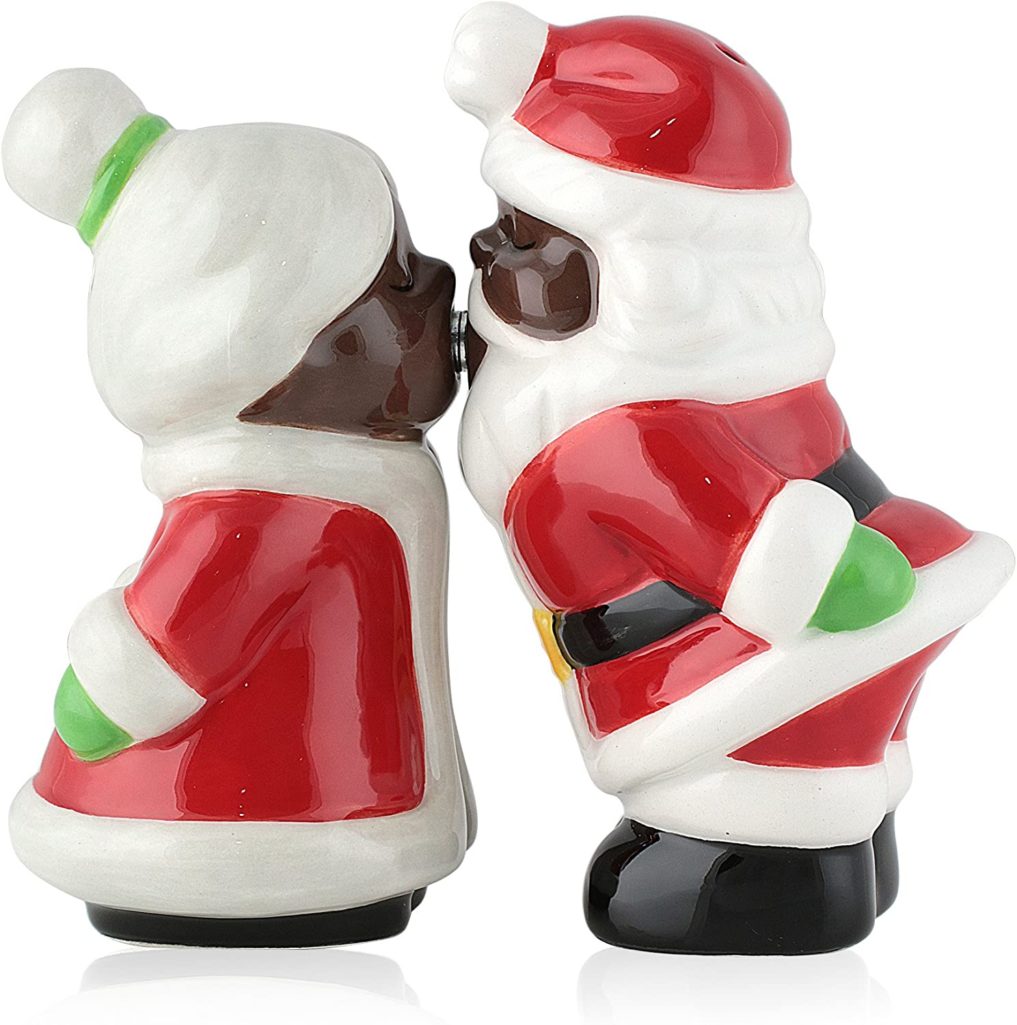 Need an amusing décor that captures the spirit of African Christmas? Look no further. Mr. and Mrs. Santa's miniature sculptures will be your personal favorite.
#5. City Souvenirs Ornament (Get it Here)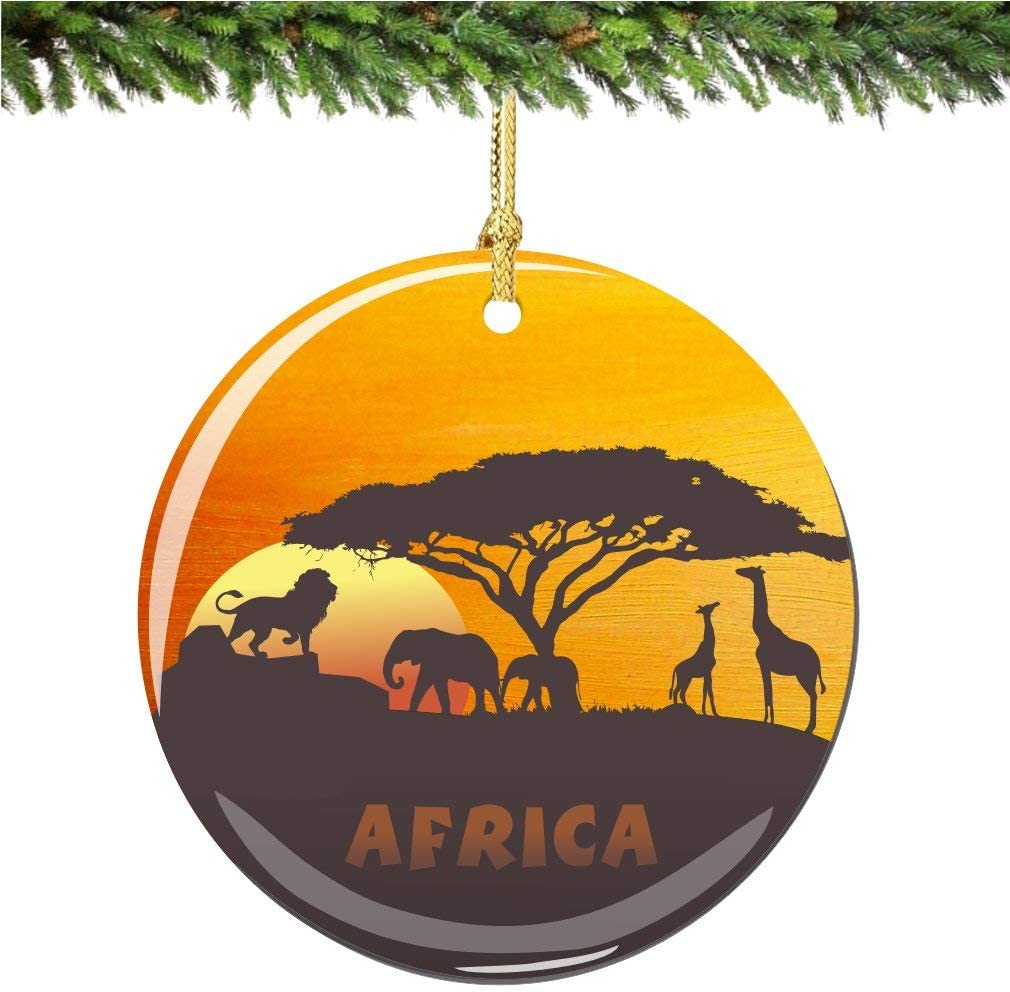 This season, make your Christmas tree more colorful by hanging this African Christmas ornate on it. It is also the perfect way of keeping connected to your African roots when you can't physically travel.
#6. Inflatable Santa Claus (Get it Here)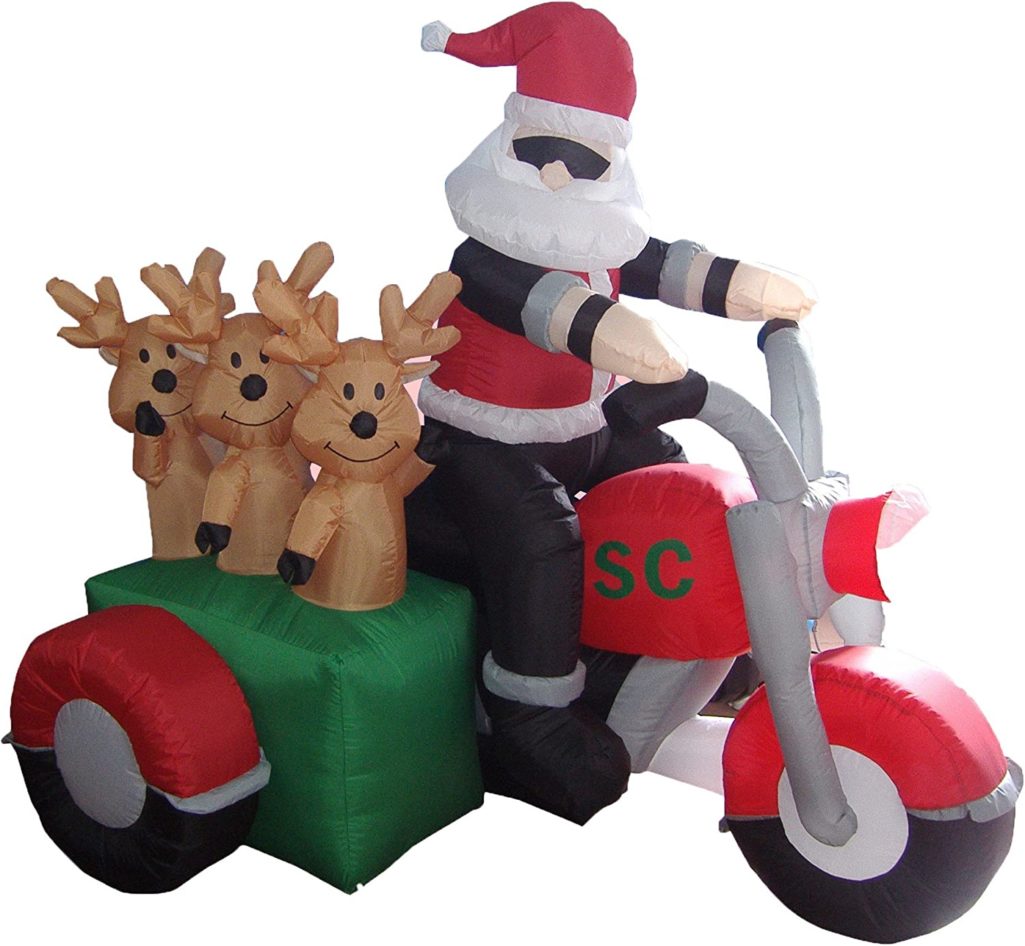 This 6-foot-long inflatable Santa riding a bike will make a perfect Christmas décor for your lawn. It can be plugged into an electrical outlet to light up your lawn with a nostalgic feeling.
#7. African America Dancing Santa (Get it Here)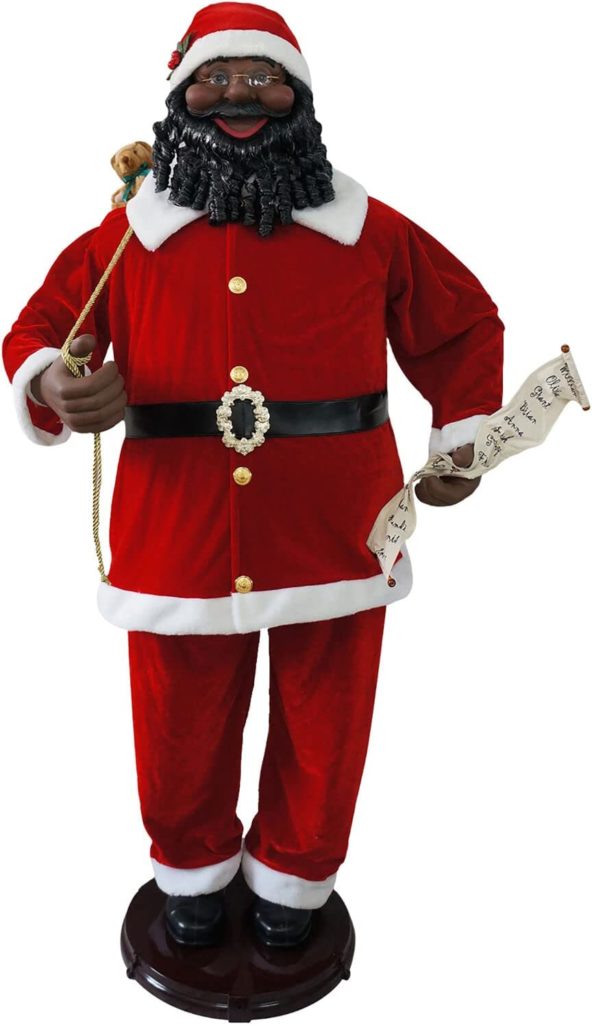 This life-size dancing Santa has speakers that fill the entire house with Christmas melodies. The most important symbol of this décor is the idea of a racially-inclusive Christmas.
#8. Santa Claus Throw Blanket (Get it Here)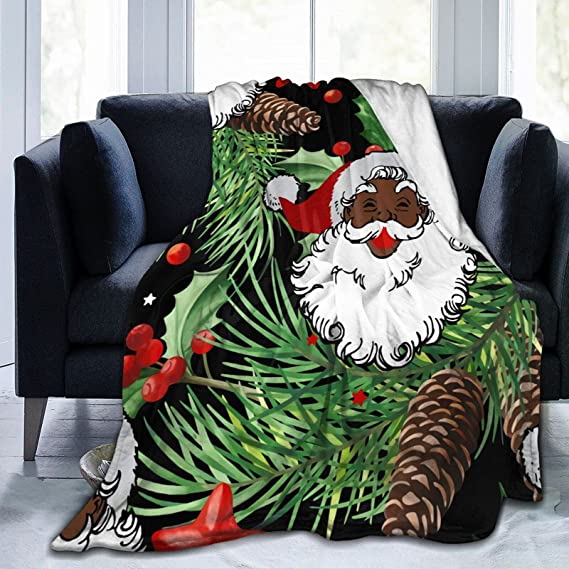 This Santa-themed blanket can drape over your chairs or cover your bed. Either way, you will always wake up with good tidings.
#9. African Santa Pillow Case (Get it Here)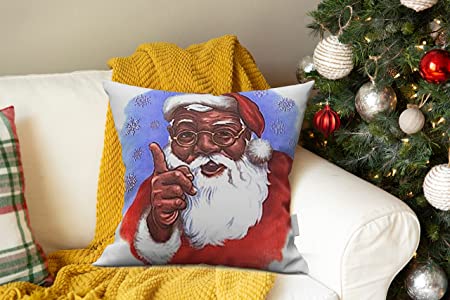 This Santa pillowcase will not only bring you good tidings but is also breathable and hypoallergenic. It can help you to fight bead sweats and reduce facial wrinkling. Want to know if it works? Place your order today.
#10. African America Santa Worships (Get it Here)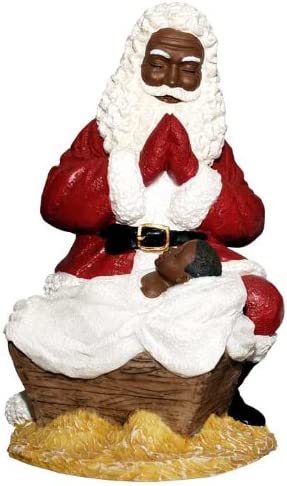 Have you seen an African American Santa praying? Now, this is one of the holiday décors that will definitely get everyone talking—especially your kids.
#11. Black Girl Magic Ornaments (Get it Here)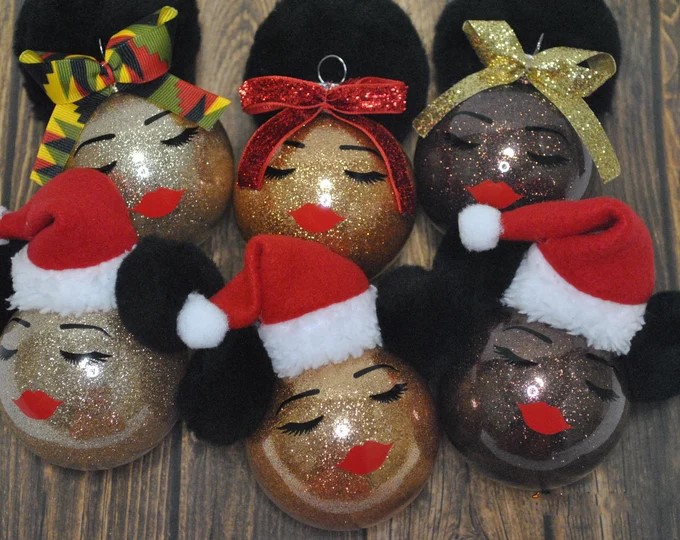 Black is beautiful. This year, bring that black beauty to your Christmas tree by decorating it with the black girl magic ornaments. Interestingly, there are many shades to choose from.
#12. South Africa Christmas Ornament (Get it Here)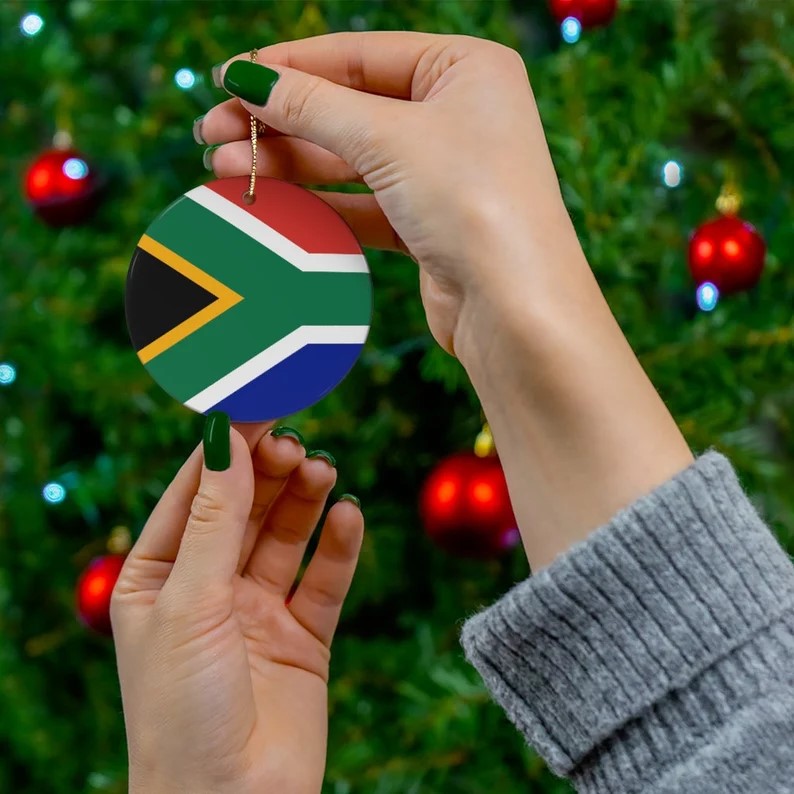 If you are from South Africa and unable to travel home, one of the ways of keeping home close to your heart is by adding this South Africa flag ornament to your Christmas tree. A picture, they say, is worth a thousand words.
#13. Ankara Christmas Ornament (Get it Here)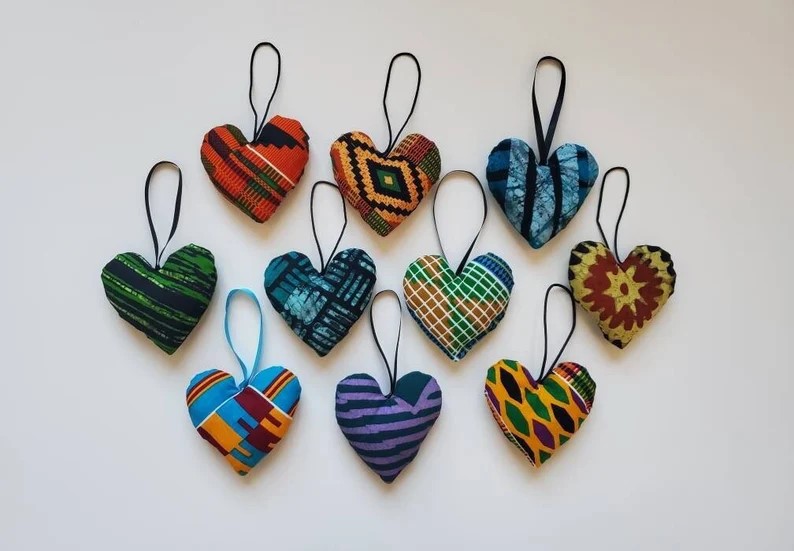 These heart-shaped Ankara Christmas ornaments will add flavor to your Christmas tree. It is an indirect way of expressing your love for everything African.
ALSO READ: Holiday Gift Giving That Changes Lives
#14. Black Ballerina Christmas Ornament (Get it Here)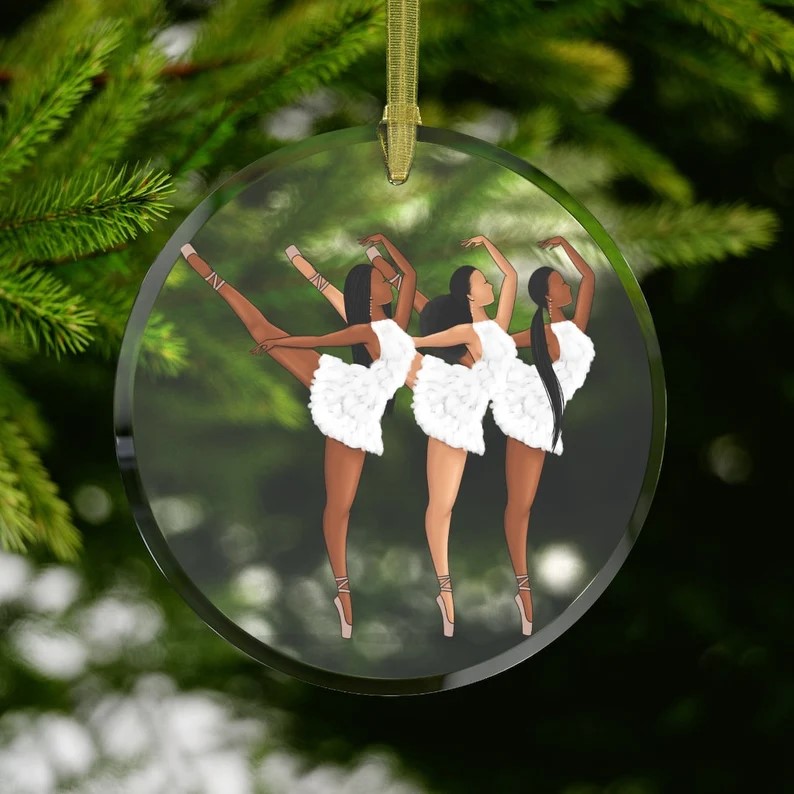 Variety is the spice of life. This year, having a variety of African-themed Christmas ornaments hanging on your tree will not only show your intent but also make your tree glow differently. Whether your tree is outdoor or indoor it will get tongues wagging.
#15. Kente Ornaments (Get it Here)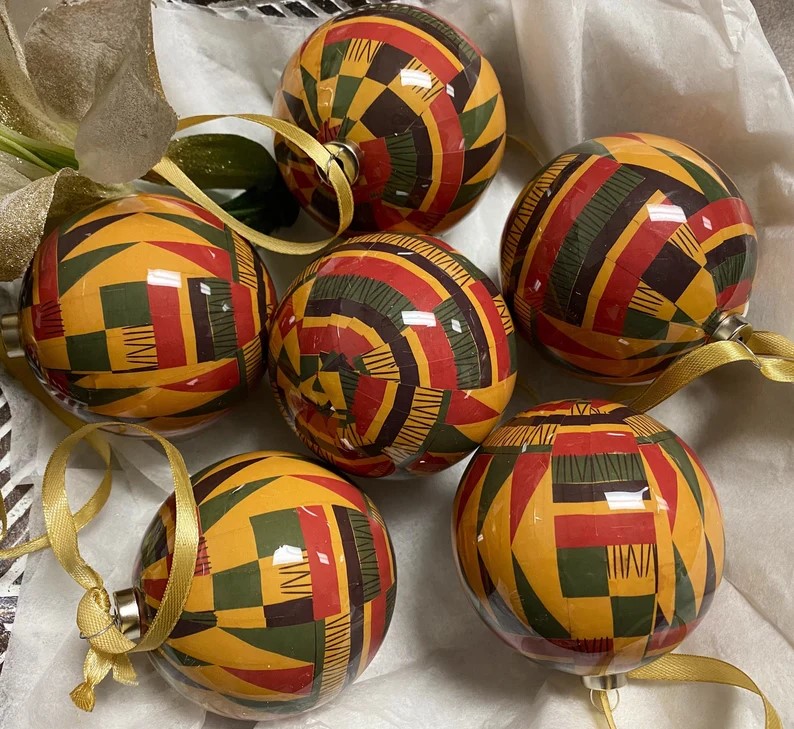 Many people may not get the opportunity to be with their families this year for one reason or another. However, this Kente ornament can be the link that keeps you close to home.
#16. Outdoor Sign Set (Get it Here)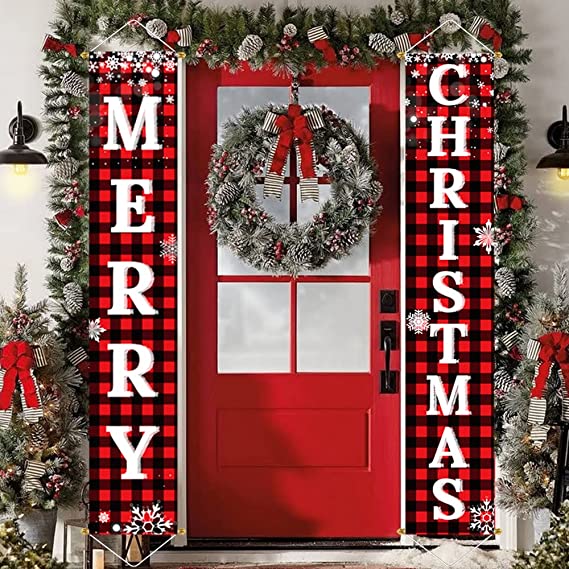 Christmas decor shouldn't be for you alone to savor. That is why having outdoor decor should be the starting point. This outdoor sign set already has the words written. All you have to do is to hand them on your door frames and spread good tidings to your neighbors.
#17. African Angel Ornament (Get it Here)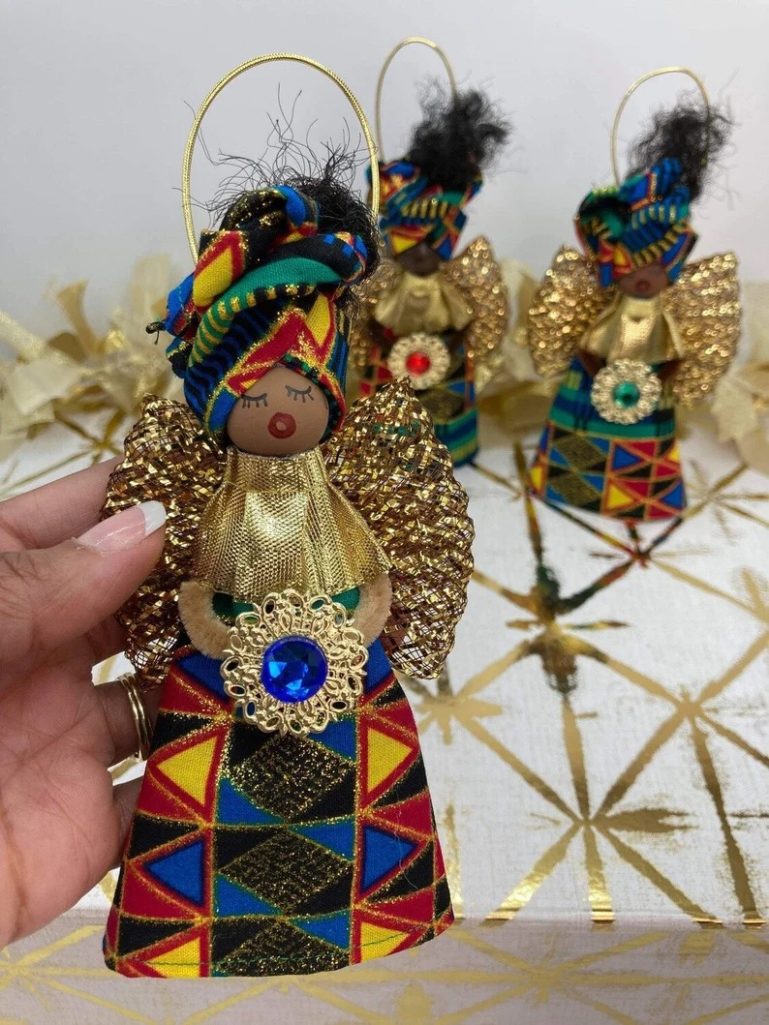 White angels are popular but black angels are rarely heard or have a negative connotation. This year, show the world how lovely African angels can be with this cute ornament hanging on your Christmas tree.
#18. Black Family Ornament (Get it Here)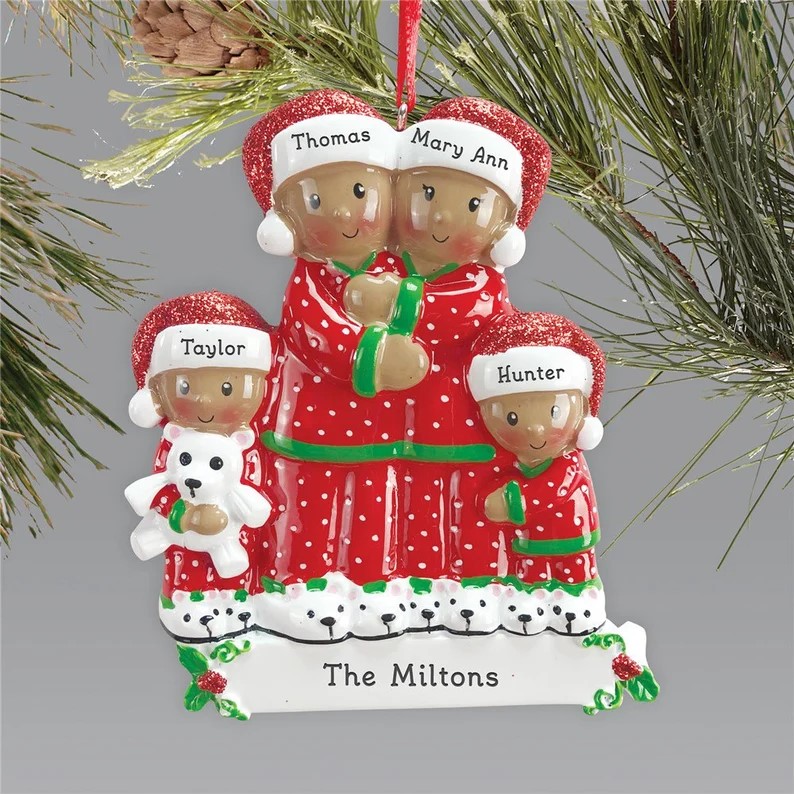 The things in front of us are the things that we are usually blinded to. This year, reminisce on the beauty of family by putting up this black family ornament on your Christmas tree.
#19. Christmas Wreath (Get it Here)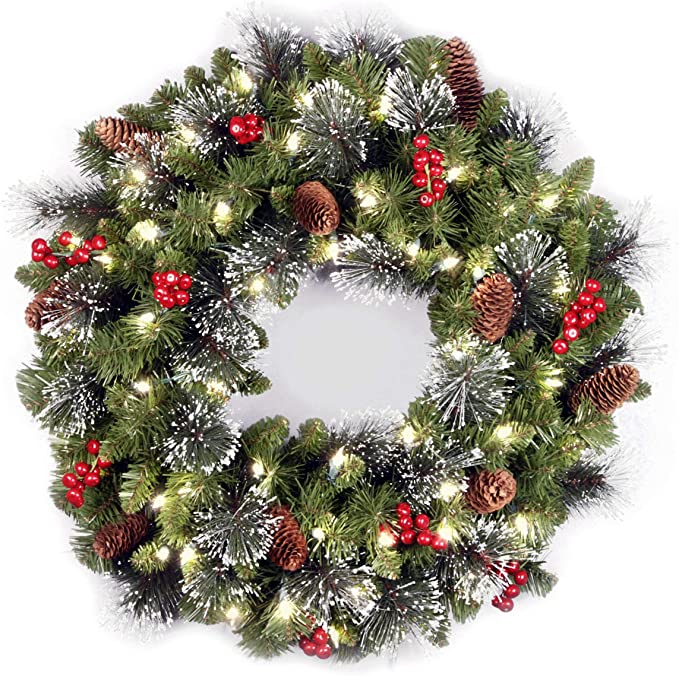 A wreath is always a sign of honor and respect. That explains why people lay it at the grave of their loved ones. You can niche your wreath down to Christmas by tying lovely Christmas ornaments to it.
#20. Afro Puff Christmas Ornament (Get it Here)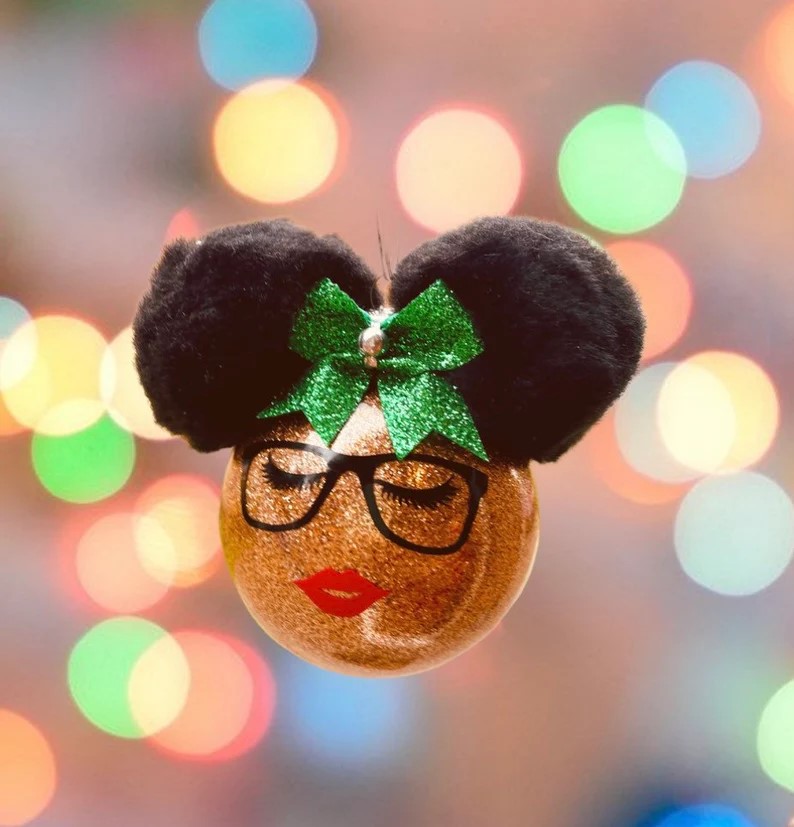 This Afro puff will change the way you look at your Christmas tree. You can even hang it in your car to carry the holiday spirit with you wherever you go.
#21. Lighted Christmas Gnomes (Get it Here)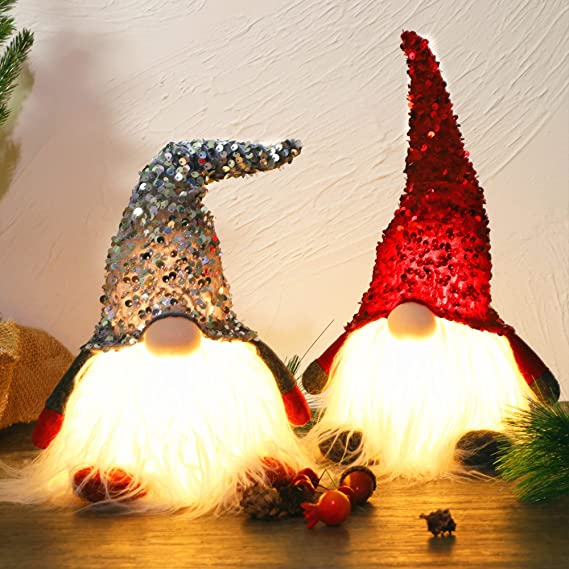 Gnomes have gradually become Christmas symbols of some sort. Also, they are versatile in the sense that they can be placed in different parts of the house. However, a lighted gnome is definitely out of the usual. This Christmas decor will change the mood for the celebration.
#22. Lighted Tabletop Decoration (Get it Here)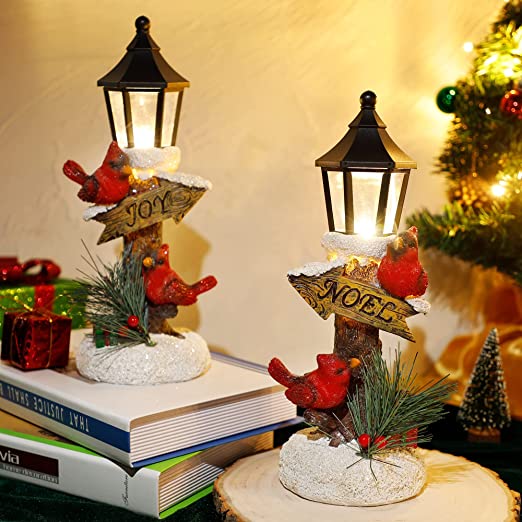 If you work from home, having Christmas decor on your working table can give you a sense of purpose. In addition to that, these lighted tabletop Christmas decorations also serve as a great accessory.
#23. First Christmas Boy (Get it Here)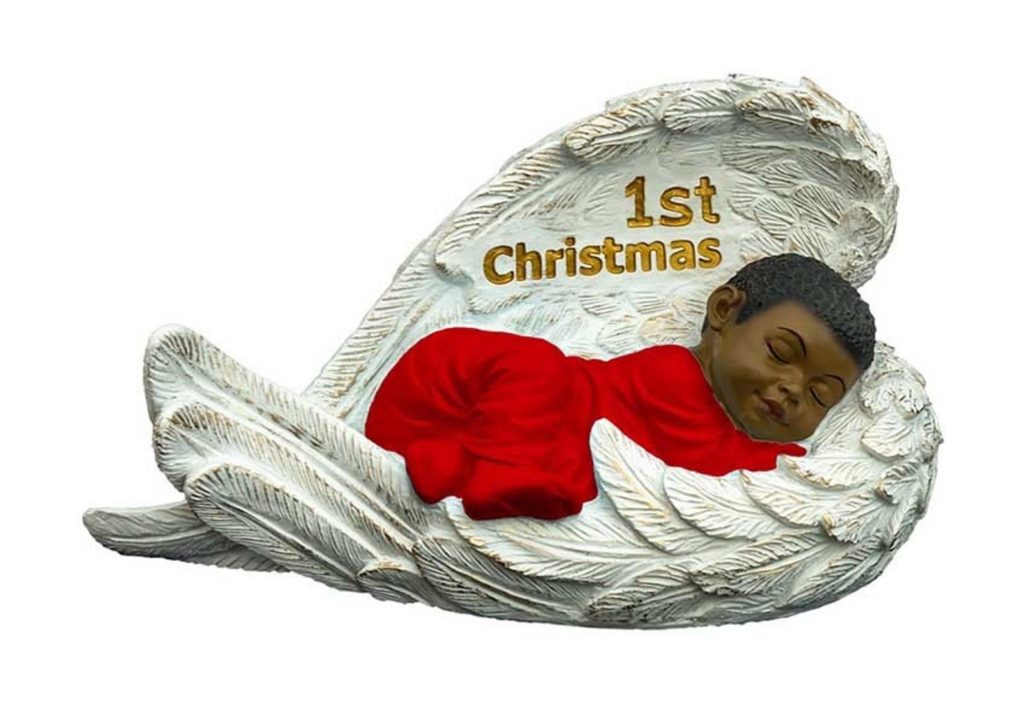 Perhaps you just had a baby that will be celebrating his or her first Christmas. This Christmas décor is a great way to make that announcement to whoever cares. What do you think?
ALSO READ: 7 Traditions You Can Only Experience When You Spend Christmas In Africa
#24. Black Christmas Angel Ornament (Get it Here)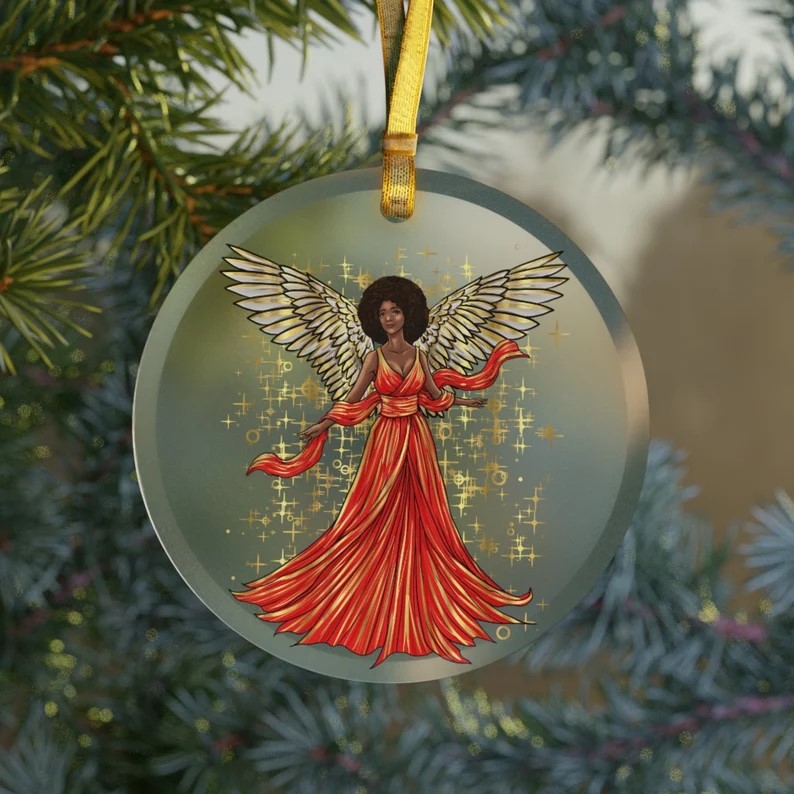 Here is another ornament that can add color to your Christmas tree. This ornament comes with a gold-colored ribbon for hanging anywhere around the home. You can send this as a gift to a loved one and they will definitely cherish it for life.
#25. Christmas Gift Tray (Get it Here)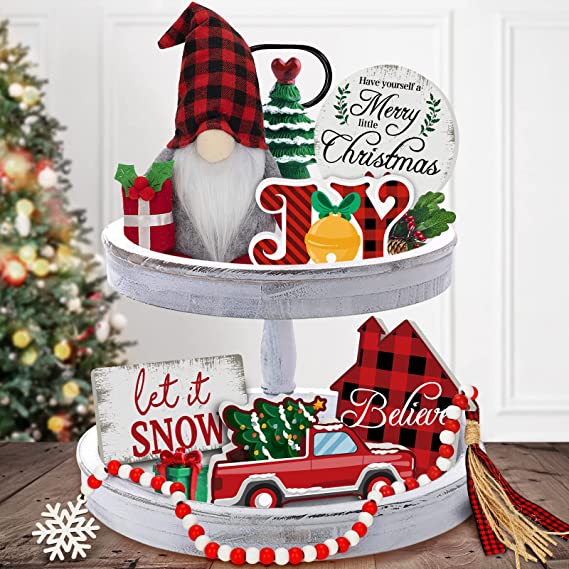 Christmas is a time for giving. If you have cheerful neighbors, you should expect lots of gifts, This gift tray is not only a Christmas decor but can also help you to organize your gifts so that they are not strewn all over your home.
#26. African Fabric Christmas Tree Ornament (Get it Here)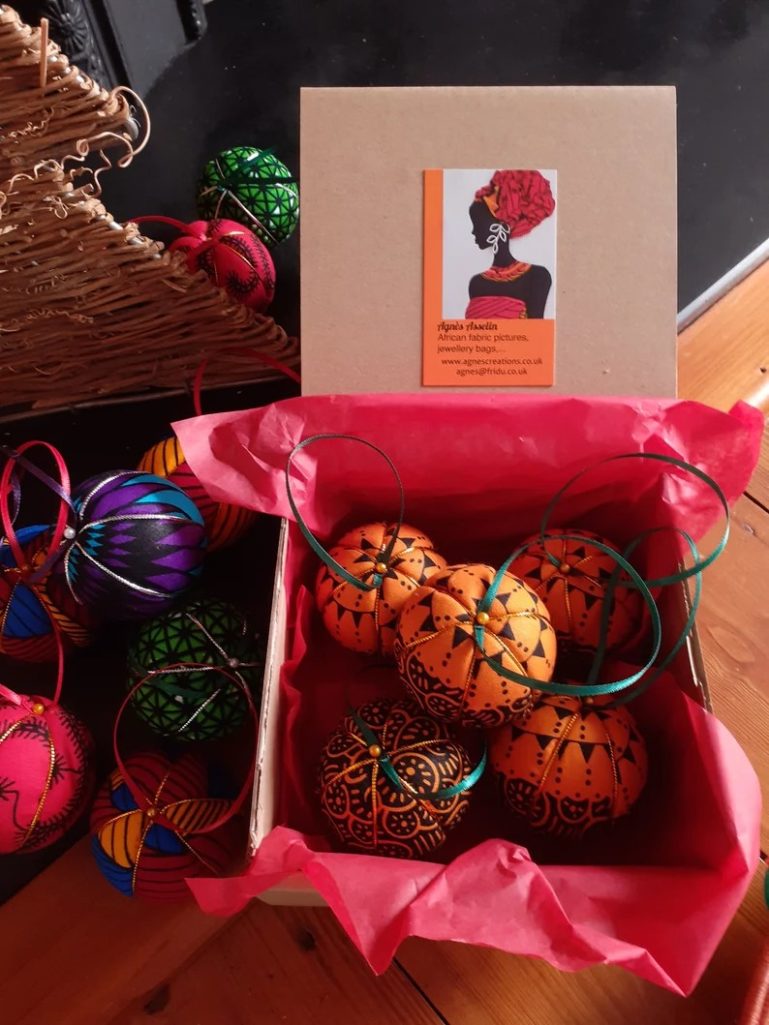 These balls are covered with colorful African prints and embellished with gold or silver braids. Furthermore, it has a ribbon for hanging them on your Christmas tree. You just have to love it.
#27. Christmas Light (Get it Here)

Your Christmas decor cannot be complete without colorful lights. Light up your doors, windows, and Christmas trees with those small glowing lights to immediately set the neighborhood into a celebration mood.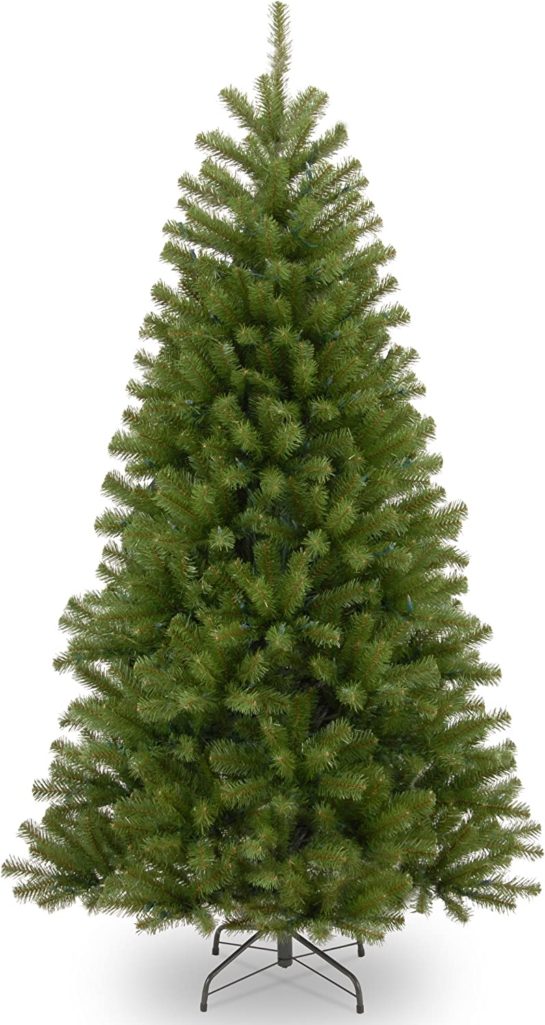 Christmas trees continue to remain at the center of every Christmas decor. In most homes, all the other decors will usually converge at the Christmas tree. Regardless of the size, the presence of a Christmas tree announces the coming of a special event.
#29. Christmas Garland (Get it Here)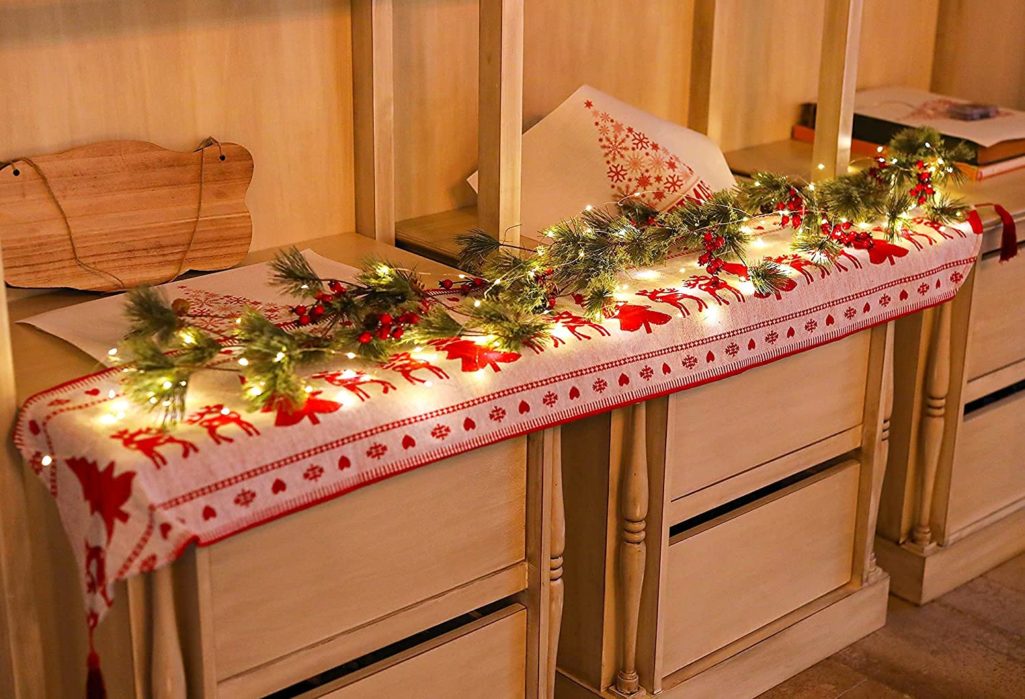 Garlands make it possible for us to green different parts of the home that are harder to reach. Call it an extension of the Christmas tree and you won't be wrong because they evoke the same feeling.
#30. Christmas Doormat (Get it Here)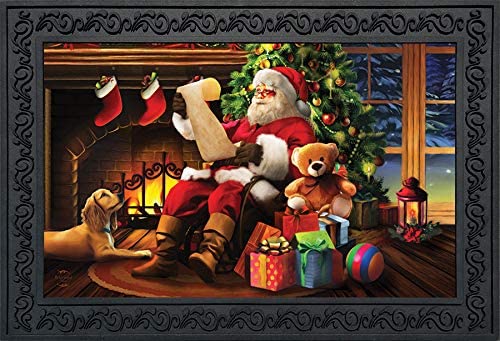 A Christmas doormat is a way of warning your visitors about what they are likely to experience before they step into your lavishly decorated home. Like every other outdoor Christmas decor, it sends good tidings to the people around you.
Conclusion
If there is something to learn or a message to pass using these holiday decors, it is the fact that Christmas is for all. African Americans have the duty of keeping their kids connected to their roots all the time.
Also, let your kids know that people with their skin color have a place in the Christmas story. Which of the holiday decors stands out for you? Which of them will you shop for first? Let us know in the comment box below.
Join African Vibes Community for more positive African news, exciting tips, and discussions.