7 Traditions You Can Only Experience When You Spend Christmas In Africa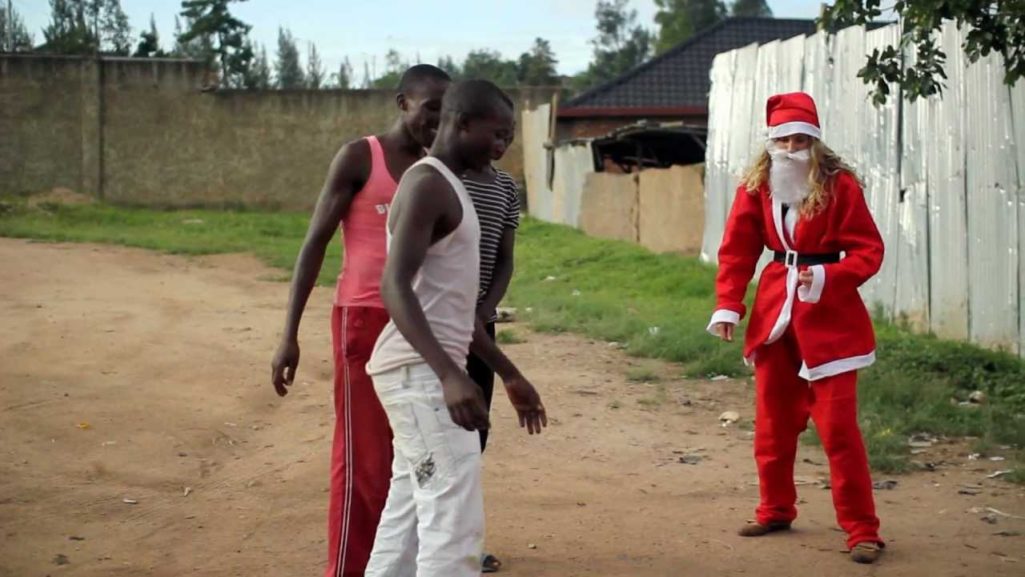 As the year draws to an end, the warmth and joy of Christmas festivities are already kindling in many hearts. Christmas in Africa is a cherished season that comes with lots of meetings, feasting, and celebrating with loved ones.
Family and friends make memorable moments as they visit one another or holiday in various tourist attraction sites, hotels and eateries. Away from the merriments, Christmas in Africa offers some unique experiences that you will not find anywhere else in the world.
Christmas is a Christian celebration commemorating the birth of Jesus Christ. According to Christian beliefs, He came to the world to die for the sins of the world. Christians all over the world celebrate this season by attending various church services which include singing Christmas carols, nativity plays, and so on.
Which countries celebrate Christmas in Africa?
Generally, most countries in Africa celebrate Christmas just like their counterparts in the Western world. According to Statista, out of 1.17billion Sub-Saharan Africans, 650 million are Christians.
This explains why Christmas in Africa is eagerly awaited each year. However, there are some countries that carry out these festivities uniquely and on different days other than December 25. See them below.
ALSO READ: African Vibes Holiday Décor Guide For Christmas Shoppers
Ghana's Christmas Season
In Ghana, the Christmas season starts at the end of the cocoa harvest which is at the beginning of the month of December. Homes and entire neighborhoods are decorated with shiny colorful ornaments, LED lights, and candles.
However, the climax is on the actual Christmas day. It starts with a delicious meal made with vegetables, goat meat, and soup. Later on, members of the entire community attend a church service which is followed by a vibrant parade.
A January Christmas in Ethiopia
Yes, that's right! Christmas day holiday is held on January 7 in Ethiopia and Egypt. Why? Because they follow the Julian Calendar. Ethiopians practice Orthodox Christianity which still uses the ancient calendar to date. 
Ethiopian Christmas starts with a day of fasting. Then the faithful attend a church service after which the festivities begin. The cuisines prepared during this holiday celebration comprise vegetables, sourdough bread, and stew.
Interestingly, the exchange of gifts by family and friends is not widely practiced but they enjoy playing fun games together.
Old Man Bayka of Liberia
Unfortunately, you will not come across Santa Claus during Christmas in Liberia. Instead, you will probably come face to face with Old Man Bayka. However, you will not receive gifts from him.
He will ask you for Christmas Day favors. During this time, you will hear 'My Christmas on you' greeting from Liberians requesting Christmas goodies. 
ALSO READ: These 9 Wildly Popular Christmas Classics Have Been Africanized. And We Love It!!!
Unique Christmas traditions in Africa
Christmas in Africa traditions do not divert so much from the conventional ones but they sure do have an African touch. This may vary from country to country hence adding to their uniqueness. 
Let's look at some of the peculiar traditions you will come across in case you decide to have your Christmas in Africa.
#1. Door to Door Visits and Ivy Plant Decorations (Zimbabwe)
After the usual Christmas church service, smartly dressed children sing carols to commemorate the day. Afterward, each family goes home to feast and enjoy their special delicacies. Then, follows a door-to-door visitation to other extended families and friends.
It is just the main room of a Zimbabwean home that is decorated. However, this happens in other African countries like Kenya. There is also a tendency of using the Ivy plant which is an evergreen wide-leaved climbing plant as home décor.
#2. Braaing (South Africa)
As in most other African countries, family and friends in South Africa visit one another during Christmas. The enjoyable summer weather adds to the fun and fare of this season's festivities. Most families choose to enjoy braai, a popular South African barbeque, outdoors in their gardens or verandas. This activity is also known as braaing.
Other delicacies used during this season are roast beef, turkey, duck, and beef sausage known as boerewors. The meat is served with assorted vegetables, and yellow rice and finished off with Christmas pudding.
ALSO READ: Last Minute Gifts You Can Get Before Christmas
#3. Carnival of Fanal Christmas Parades (Gambia)
Nativity plays, caroling, and church services are held on Christmas Eve and Christmas Day despite Gambia being a predominantly Muslim country. Here, Christmas in Africa seems to extend beyond religion and includes the entire community.
After the Christmas Eve church services, colorful parades known as Carnival of Fanals are held. The Fanals are large meticulously made paper and bamboo boat-shaped lanterns. Colorful masquerade displays are also held as people go from house to house collecting donations.
The donations are used to finance New Year's Day communal parties. Butternut squash, rice, cassava, and sweet potatoes are mainly used to make starchy cuisines. On the other hand, aubergines, tomatoes, chilies, and onions are used to make delicious spicy stews during Gambia's Christmas in Africa festivities.
#4. Christmas Eve Feast (Tanzania)
'Failing to plan is planning to fail', is a saying that Tanzanians hold dear to their hearts. They start planning for the big day at the beginning of the year. Usually, they acquire a goat or a cow and tenderly care for it throughout the year.
On Christmas Eve, the already fattened animal is slaughtered for meat delicacies which are accompanied by a local brew. On Christmas Day, many people go to church with new clothes adorned with jewelry to celebrate with the rest of the community members. 
ALSO READ: 10 Must-Read African Novels This Christmas Holiday
#5. Nyama Choma and Kachumbari Delicacy (Kenya)
Christmas in Kenya is never complete without nyama choma and kachumbari feast, just like the South African braai. This is mainly roasted goat or beef meat served with a delectable assorted vegetable salad, kachumbari. Mukimo, chapati, pilau, ugali, and stew made with meat, potatoes, and vegetables are also common delicacies in this big yearly festivities.
After church service and nativity plays which take place on the morning of Christmas Day, families and friends gather together to share meals or eat out at their favorite eateries. They also visit amusement and animal parks to have fun and enjoy nature.
#6. Love Feast (Nigeria)
Christmas in Africa for Nigerians is a very special time. Apart from celebrating the birth of the Lord Jesus Christ, it is also a time for showing acts of kindness. Many congregants visit the elderly homes, and orphanages and share with the homeless and the destitute.
Members of traditional churches in Nigeria remember the wise men who took gifts to the newborn baby. This is unique as it doesn't happen in most other places. During this event which takes place on December 26 – Boxing Day, people go to an open field with their assorted delicacies and drinks.
Subsequently, they share, exchange gifts, eat, drink, and enjoy themselves in what is commonly known as the love feast.
#7. City to Upcountry Hectic Travel (Ghana)
Family gatherings are an old Christmas tradition that is observed by all. Ideally, it is because schools and workplaces are closed for this long holiday. In Ghana, however, family reunions are on another level.
ALSO READ: 9 Black Friday Christmas Gift Ideas For African Moms
Most of the young people who study, work, or live in the cities travel back to their parents' and grandparents' homes upcountry. This is also prevalent in many other countries like Kenya and Nigeria. People spend long hours waiting for their turn to board buses to their destinations.
Fare hikes and scarcity of transport vehicles (or matatus as they are commonly known in Kenya) are the biggest challenges you may face. Activities in most cities come to a halt until the end of New Year's Day celebrations when things start getting back to normal.
Conclusion
The weather in most parts of Sub-Saharan Africa will particularly make your Christmas in Africa the most memorable. At the same time, you will enjoy some of the unique African Christmas traditions that you have never experienced before.
Another unique and remarkable feature of Christmas in Africa is the presence of masquerades. Although masquerades are supposed to be parts of African Traditional Religion, you will often see them in rural areas dancing to entertain people.
One thing is clear though, Christmas in Africa is a season of sharing with loved ones and the less fortunate in society and goes beyond any religion When planning to spend Christmas in Africa, prepare for a feast. What is your Christmas tradition?
Join African Vibes Community for more positive African news, exciting tips, and discussions.