The 2016 Appsafrica.com Innovation Award Winners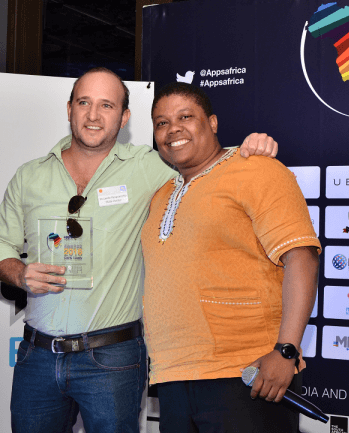 Appsafrica.com promotes and honors innovation across the mobile and tech ecosystem in Africa. This year they attracted over 200 entries from 25 countries, with the winners hailing from South Africa, Nigeria, Zambia, Kenya, Uganda, and Tanzania.
"We had diverse entries from 25 countries and both the finalists and winners are a testament to how technology is being used to disrupt business models, empower people and drive positive social impact across the continent" shared Andrew Fassnidge founder of Appsafrica.com.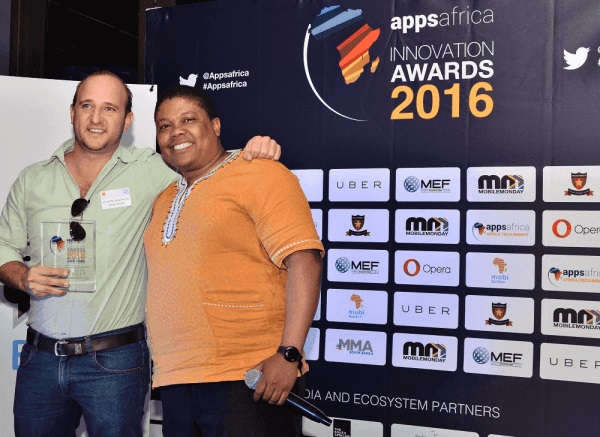 2016 Winners:
Best African App Award
Winner: Sliide Airtime (Nigeria)
Accessing the internet from a mobile device is expensive for most Africans.  Sliide Airtime has developed a commercially funded model that provides free airtime to users and makes accessing the internet more affordable. Users earn free airtime simply by having the app on their phone. Additional airtime can be earned by completing in-app offers and recommending the service to friends. 50% of the Sliide revenue from showing adverts is then given as mobile data back to the users, allowing them to access the internet for free.
Disruptive Innovation Award 
Winner: Domestly (South Africa)
By utilizing technology to connect cleaning professionals directly to homeowners, they make housekeeping more affordable and accessible to everyone, and at the same time create business and opportunities for cleaners.
The platform provides job creation for women, empowering South African women who are unemployed or underemployed. Domestly cleaners can set their own rates. Not only does this offer the customers a range of rates to choose from, but it also allows the cleaner to control her earning power.
Social and Messaging Award 
Winner: Vula Mobile (South Africa)
Vula Mobile instant messaging has a unique 'On Call' system. A specialist goes 'On Call' and will receive all messages for his/her specialty at his/her hospital. When going 'Off Duty' he/she is required to nominate another specialist. This ensures that there is always a specialist 'On Call' to help health workers.
Enterprise Solution Award
Winner: Flutterwave (Nigeria)
Flutterwave's technology accepts traditional card-based payment processing but also caters to more popular payment processing methods like ACH and mobile money payments and all the above can be done with one API with the ability to scale into any currency or any country. It has been launched in Nigeria, Ghana, Kenya, UK, and US.
News & Entertainment Award
Winner: Battabox (Nigeria)
Mobile phones and the Internet have provided unprecedented opportunities for people in Nigeria to tell their own stories in a global media landscape previously dominated by a western narrative. However, there is a lack of local, relevant video content for an Africa audience and for advertisers to target various segments of those markets.
BattaBox addresses both problems with a simple idea: popular, high quality, informative, and entertaining video content that is relevant to a Nigerian audience. They utilize mobile phone technology to communicate across Nigeria with over over 55 million online views and over 550,000 online subscribers!
Educational Award
Winner: Mwabu (Zambia)
Mwabu's mission is to bring talent, teacher, and technology together across Africa and their tablet contains 2,000 inquiry-based interactive lessons for all primary subjects in English and local languages. The content moves away from the classic rote learning or 'chalk-and-talk' approach, instead of motivating learners to enquire, explore, and problem-solve.
Detailed lesson plans guide teachers in the delivery of 5,000 interactive lessons, using a three-stage rotational model; teacher-led sessions, group work, and individual exercises.
Fintech Award
Winner: BitPesa (Kenya) 
BitPesa uses Bitcoin/Blockchain technology as a method of settlement with a global network of broker partners. This allows them to settle cross-border payments at a fraction of the time and cost of traditional financial institutions. Most payments settle the same day (compared to 3-7 days for a bank transfer), and at an average 1.5% fee (compared to 5-10%). BitPesa also uses API integrations with mobile network operators and bank networks to facilitate last-mile distribution to and the first-mile collection of African currencies.
Social Impact Award
Winner: Ask without Shame (Uganda)
Whatever emergency the youth are facing or whatever questions they may have regarding sexuality, medical experts are on hand to offer a free and anonymous service. By answering questions without judgment or shame, they ensure that the youth have access to the right information.
Brand On Mobile Award
Winner: Mobi Hunter (South Africa)
Mobi Hunter has long term relationships and exclusivity with premium social networks across Africa. These include 2go, BBM for Africa, Nimbuzz Africa, and FreeFi + Project Isizwe on the Wifi side. With these and many other platforms & partnerships, we give your brand over 35 million users to reach directly with us in Africa.
Women In Tech Award
Winner: Shule Direct (Tanzania)
An online platform that provides educational learning content for students and teachers in secondary schools.